A Guide to Wedding Flowers: How & Why You Should Incorporate the Fresh Blooms
2019-08-02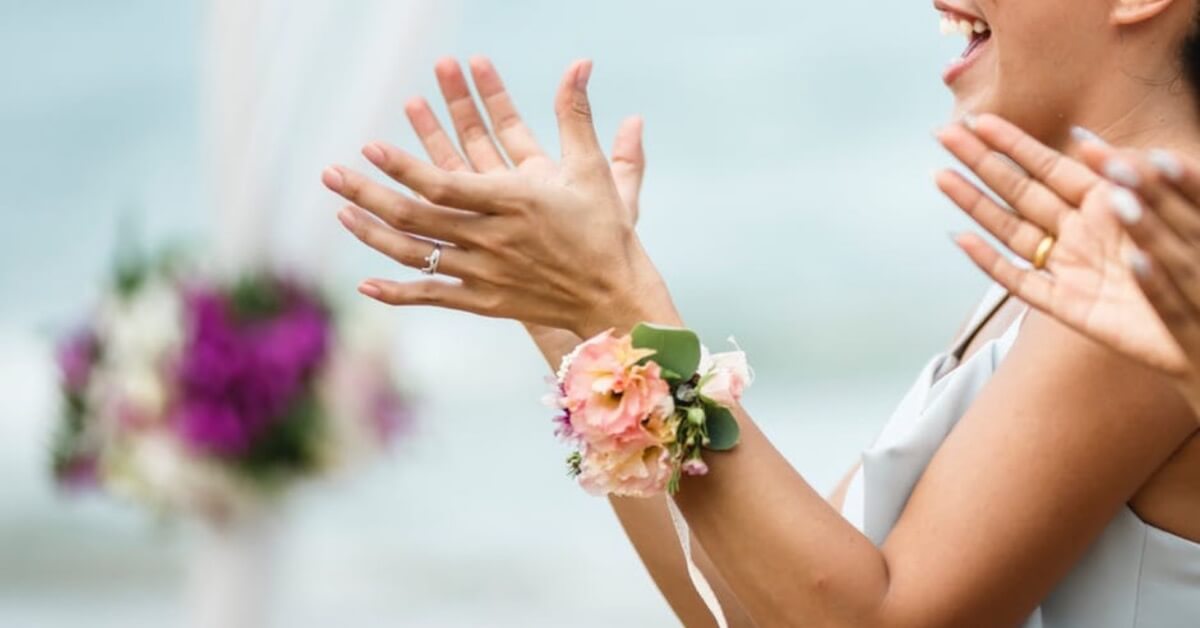 Romantic blooms to represent a lifelong romance
Since flowers symbolise love, affection, and admiration, they are a must-have to celebrate the lifelong partnership that is marriage. Best of all, they can work on any budget, so if you're still scouring the internet for ideas on how to pull off the perfect floral arrangement, then look no further – here are some reasons to follow the tried and true favourites below:
Flower Meanings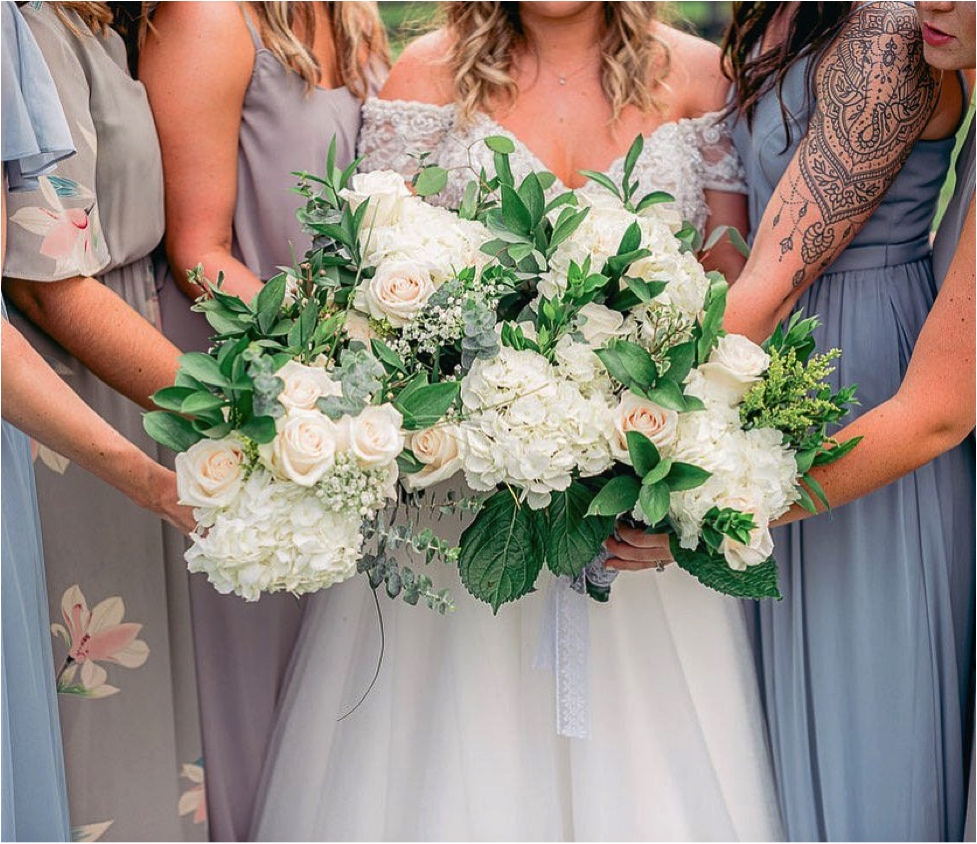 Source: @caitlynweathersphoto
Each type of flower has its own meaning; yellow roses represent friendship, red roses symbolise love, and white ones symbolise purity and innocence. If you don't know which ones to pick for your wedding, simply opt for flowers that hold special meaning to both you and your partner.
The best way to incorporate meaning into your wedding is via your bridal bouquet and bridal gown. From simple hand-tied bouquets to boutonnieres, corsages, and flower crowns, let each item bear significance as a form of well-wishing for your marriage. Since each type of flower has its specific aroma, do take this into consideration when choosing your fresh blooms to avoid a clash of fragrances.
Whether you're getting married in Sentosa or Gardens by the Bay, let the fresh blooms fit into your wedding venue to complement your surroundings in the following ways:
1. Moss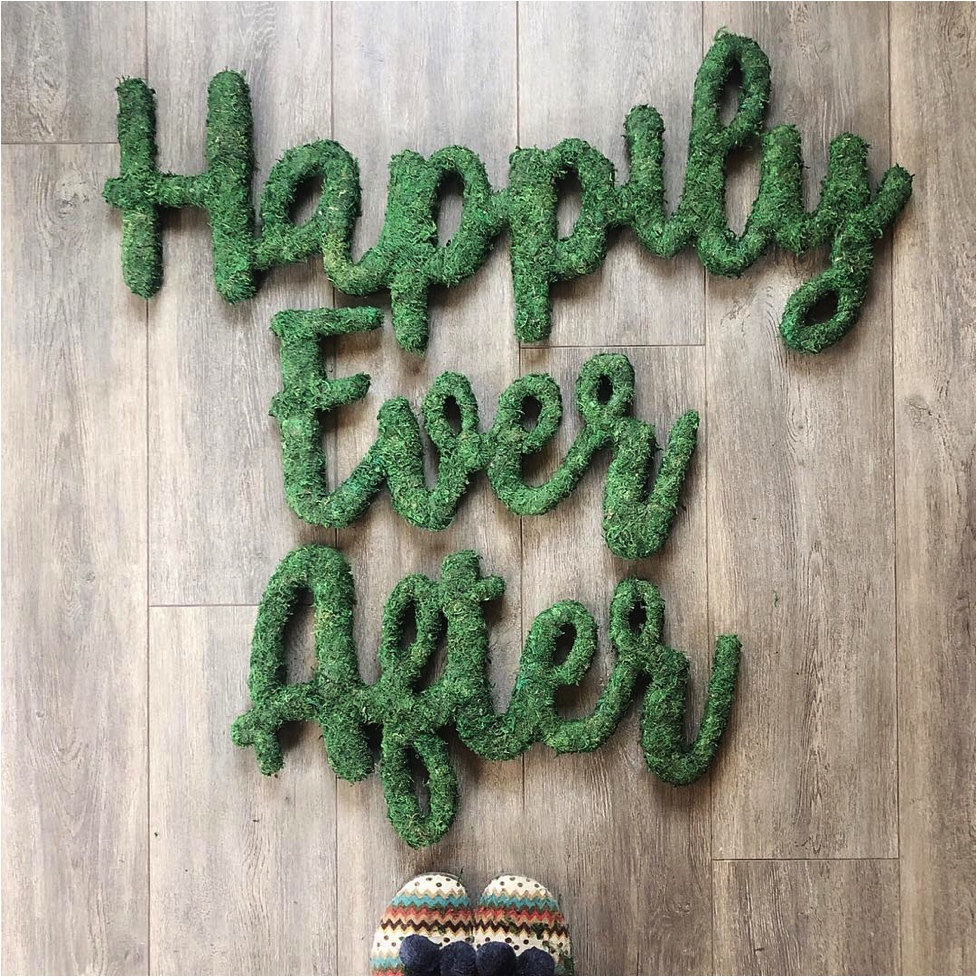 An example of a moss monogram
Source: @theletterloft
Yes, moss! The rich green hues and can add colour and texture to your wedding – especially so for one with a rustic theme. To throw a garden wedding, try a combination of bark moss and flowers to give a unique and refreshing look.
Perfect for couples with a penchant for nature and the outdoors, moss is a wonderfully versatile and urban decoration to incorporate in your wedding. Draw your guests' attention to a moss monogram at the entrance or lay carpet moss across the length of the reception table, and even add on string lights for a special fairytale feel!
Bonus tip: for a flower that most complements moss, go for baby's breath.
2. Floating Flowers
Transport your guests into a whimsical wonderland either by hiding unsightly beams and pillars with lush garlands covered with ivy, or hanging floral arrangements from the ceiling with a gorgeous floral chandelier.
If your wedding location has a water feature such as a pool or fountain, you can easily make your own floating flower arrangements by touching it up with little tea lights that instantly create a romantic ambience after dark.
3. Flower Walls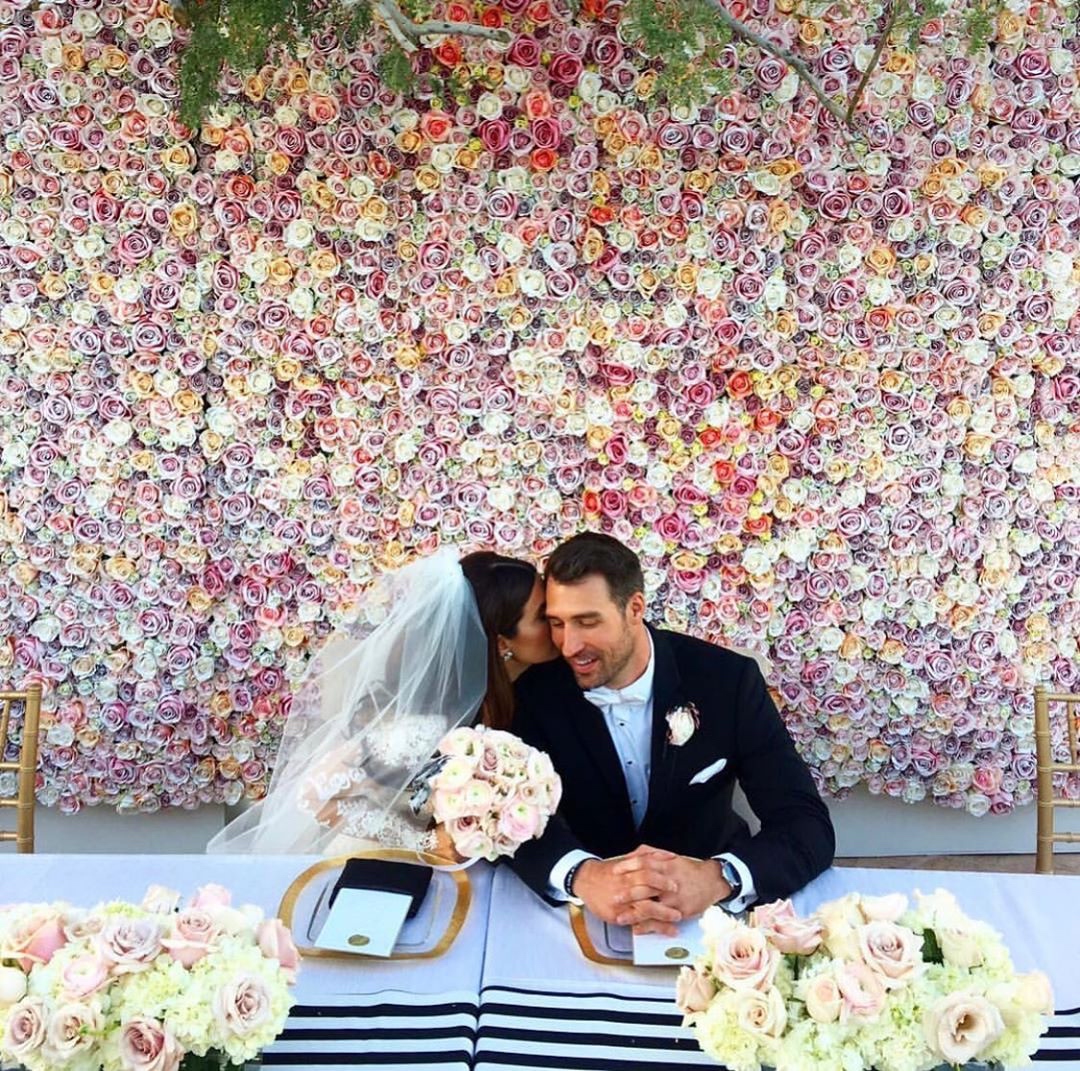 Source: @angelicgrove
Think outside the box with flower walls – these can fit any style of wedding! Aside from making a statement as a wedding decoration, a floor-to-ceiling flower wall can double as a photo backdrop for your actual day wedding photo shoot.
This is especially great if you are planning on hosting your wedding at a larger venue, but do take note that not all arrangements – such as elaborate floral hangings – can work in every venue. If so, consider putting them on the ground as an alternative, as gorgeous floral aisle markers or a beautiful trail of flower petals leading to the altar. That said, never underestimate the importance of flowers at a wedding – with all these ideas on hand, love is definitely in the air!