A How-To Guide: Creating the Perfect Wedding Gift List
2019-08-03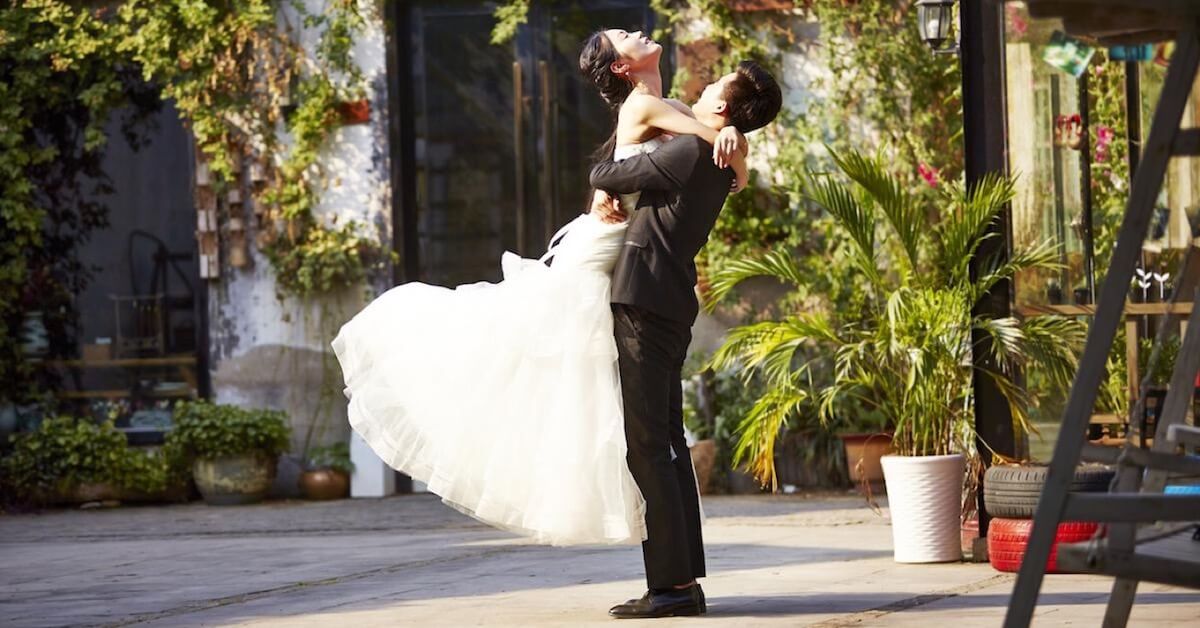 While receiving ang pows as a wedding gift is pretty much common practice in Singapore, today's newlyweds are leaning towards the unconventional – opting for home furnishings and the latest digital gadgets to commemorate the occasion.
A slew of wedding registries in Singapore are available to help you curate your very own list of desired items, but unbeknownst to many, deciding on the perfect gift list is trickier than you think.
Common questions that pop into the minds of couples include "How expensive/affordable should the items be?", "What do I actually need?", and "Am I doing this too early/late?", so here's a rough guide to make it easier for you: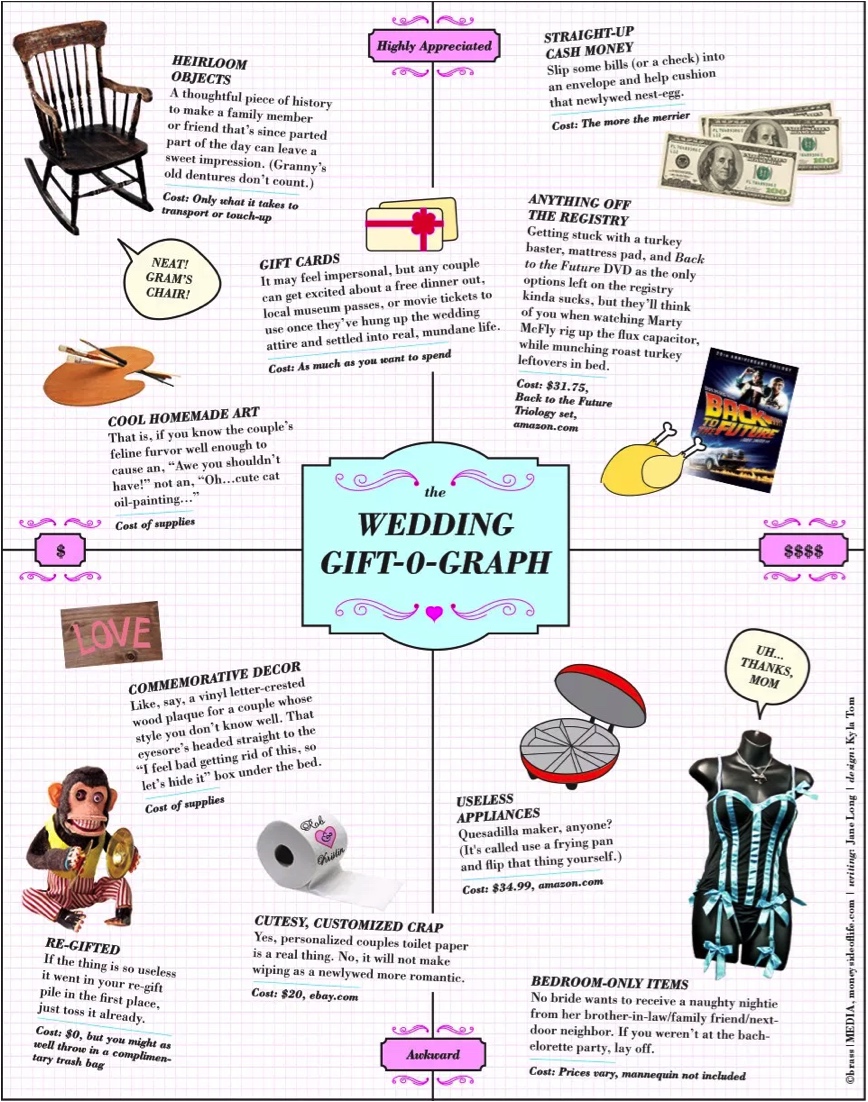 Here's a cute gift list example to use as inspiration for your own!
Source: Infographic Facts
Don't be hasty
Most couples tend to plan their weddings a year in advance – if your ceremony is only set to happen in 12 months, you should give yourself some leeway to finalise your gift list. After all, you might change your mind as you go along and gradually start preferring a sturdy baby crib over a set of posh wine glasses.
As a general rule of thumb, it's preferable to get your wedding gift list ready about 2 - 3 months before your pre-wedding shoot. By then, you should already have a confirmed guest list for you to blast out your gift list, and this will give your guests sufficient time to prepare a present for you.
Figure out your needs and wants
Similar to all other aspects of the wedding, such as choosing your wedding gown, it pays to consider even the tiniest details. Is there any kitchen or household items that you need? Whether it's a brand-new oven, fresh linen sheets, or a gorgeous set of dinner plates, it helps to include necessities that are going to help you build the foundation of your love nest.
Once you have those listed down, you can start including your "wants" – items that are not necessarily essential for your home. These include high-tech coffee machines, workout equipment, and decorative ornaments.
Provide a range of items
If you're concerned that your gift list is too costly for some guests, have a variety of items that range from high-ticket ones to cheaper essentials so that they can choose what's within their means without feeling pressured.
The ideal wedding gift list for you and your guests
Whatever goes on to your wishlist, just be sure to ask in a thoughtful manner and always end off with a heartfelt thank you note. Whether it's a flat-screen TV or some tableware, your loved ones will definitely have no qualms about showering you with gifts to the best of their abilities, so the most we can do is to express our gratitude!