A Private Oasis for a Parisian-style Wedding: Sofitel Singapore Sentosa Resort & Spa
2020-08-05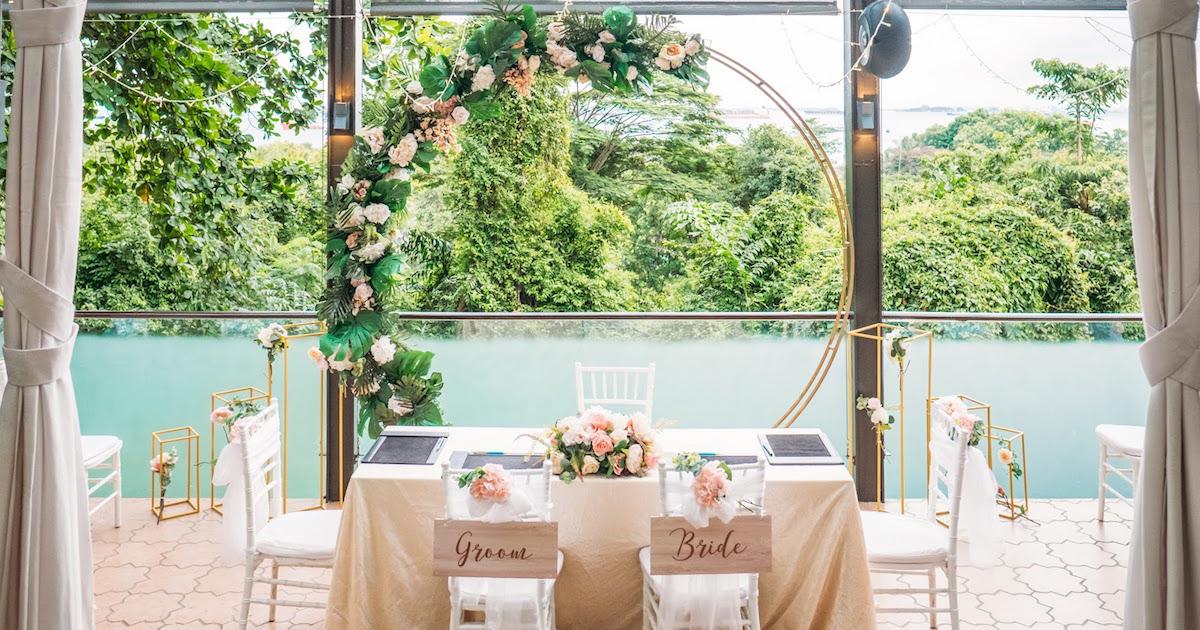 Perched atop a cliff overlooking the South China Sea, Sofitel Singapore Sentosa Resort & Spa is a luxurious resort that almost seems like it was made especially for dreamy, fairytale-like weddings.
Drawing inspiration from both local culture and tradition, Sofitel Singapore Sentosa Resort & Spa also incorporates the French Parisian style — stylish, sleek, and chic — in its architecture, decor, and cuisine. Offering impressive ballrooms, unrivalled lush outdoors, epicurean delights, and exclusive hospitality, the resort is sure to make you and your wedding guests feel absolutely pampered.
Romantic venues for a magnifique celebration
Whether you prefer an extravagant affair or an intimate get-together, Sofitel Singapore Sentosa Resort & Spa has no shortage of romantic, sophisticated venues to make your dream wedding a reality.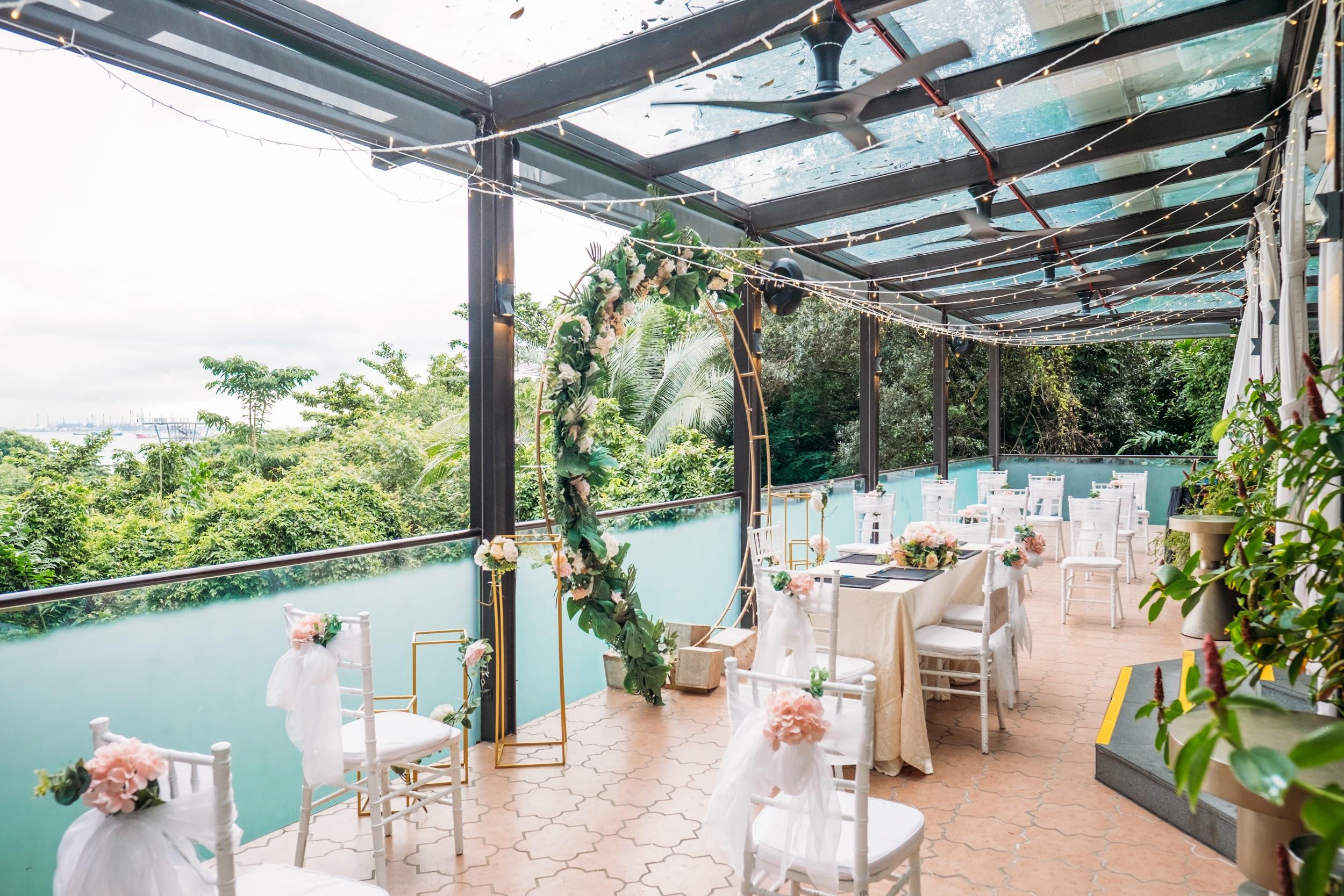 A solemnisation set-up at Sofitel Singapore Sentosa Resort & Spa
If exchanging your vows on an elegantly manicured lawn where the azure skies are your ceiling and infinite sea are your walls sounds perfect to you, hold your solemnisation at the Spice Island Point.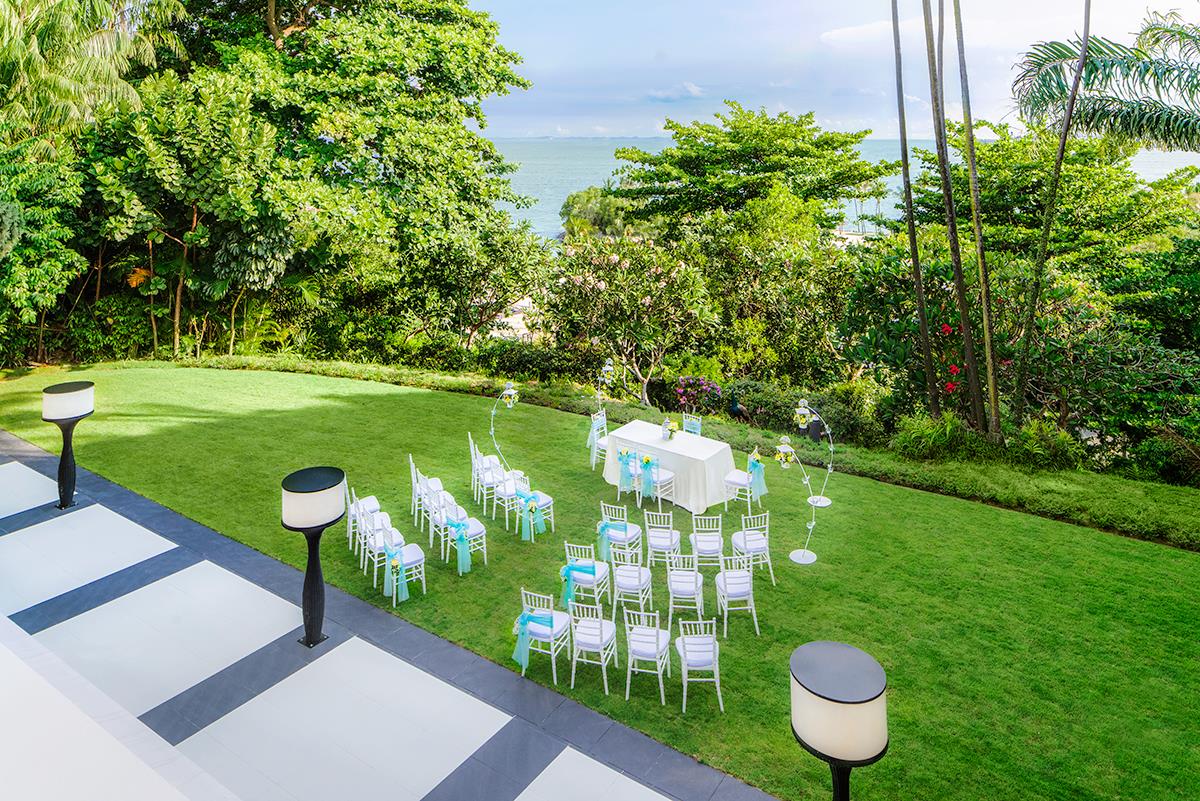 Spice Island Point
Alternatively, the secluded Villa du Jardin is also a peaceful location for an intimate solemnisation and cocktail reception. Boasting a dining and living area, two spacious bedrooms, and its own private garden and swimming pool, your guests will have sufficient space to mingle comfortably. When the night falls, the pool will transform into a dazzling reflection of the night sky.
Villa Du Jardin
Once you've exchanged your vows with your sweetheart, you may proceed to the resort's indoor spaces for your wedding ceremony and banquet. Both the Straits and Saffron Ballrooms are ideal for a grand and alluring wedding — pillarless, decked in immaculate French fittings, with a panoramic view of the sea.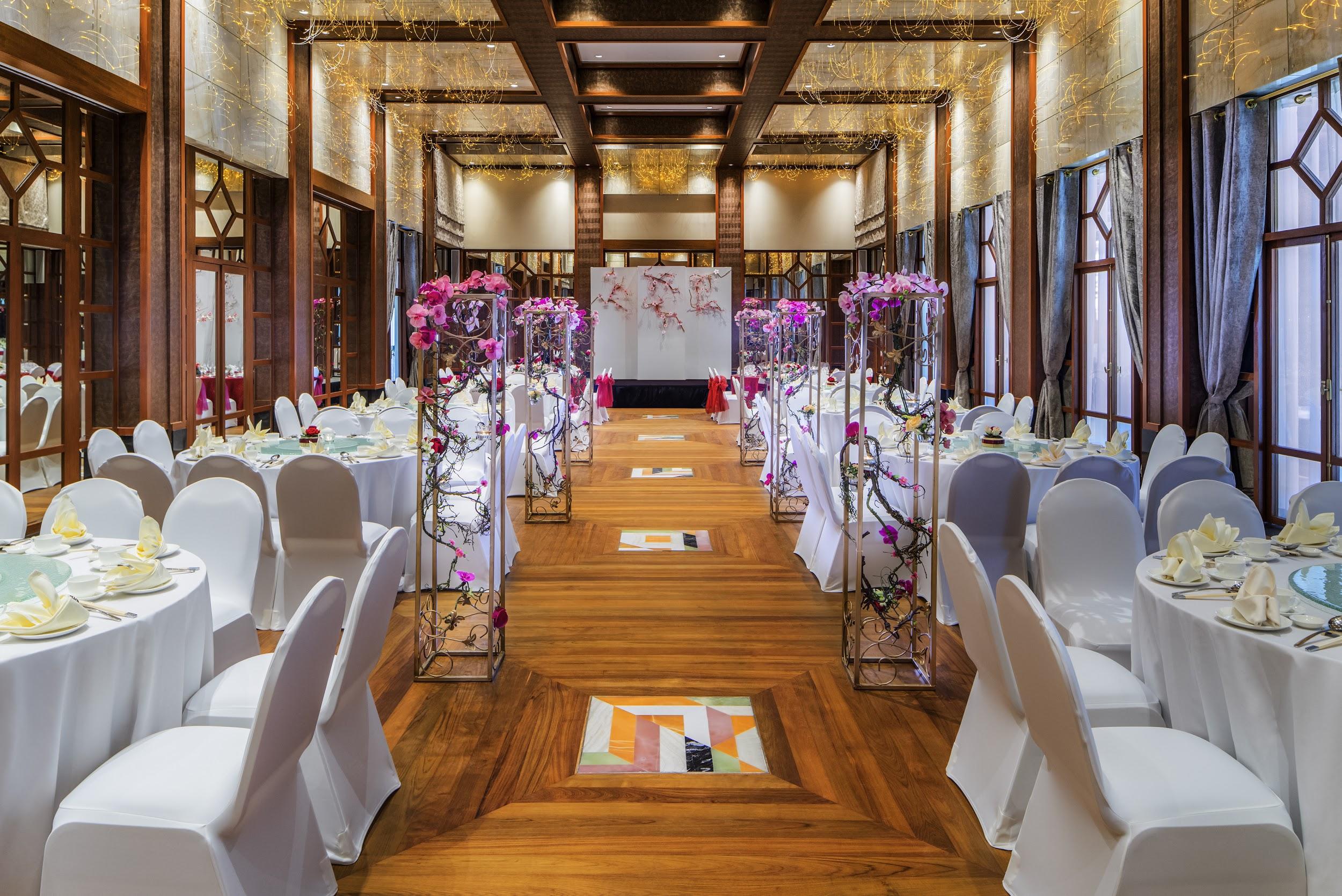 Saffron Ballroom
If the Old World opulence is more your cup of tea, you'll find the Saffron Ballroom to your fancy. Its mirrored walls, gleaming parquet flooring, high ceilings, and cutting-edge lighting system will make you feel as if you're dining under a canopy of stars!
Straits Ballroom
On the other hand, if you prefer a bright, contemporary aesthetic, the Straits Ballroom has floor-to-ceiling windows that allow plenty of natural light to stream in, creating an ethereal, almost magical atmosphere.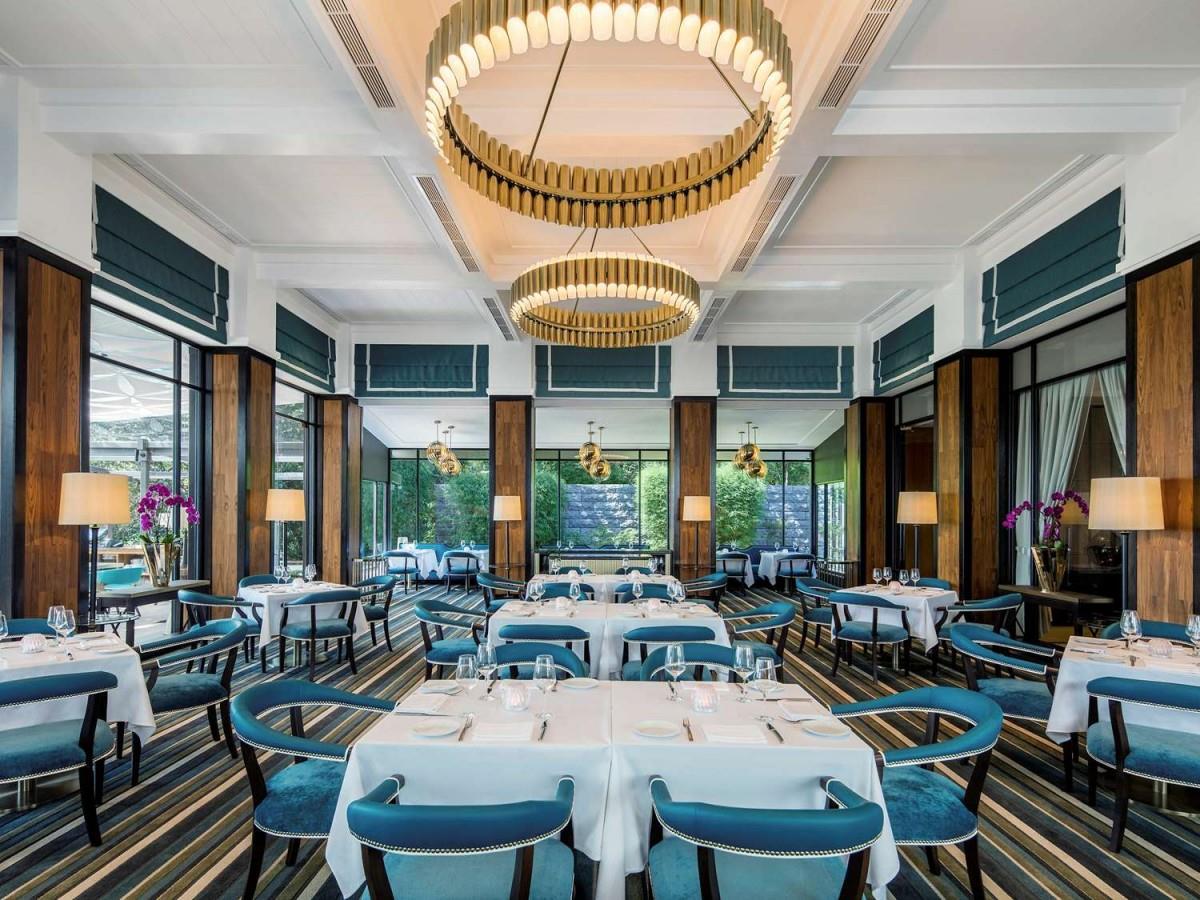 The Cliff
For smaller, more intimate gatherings, The Cliff is Sofitel Singapore Sentosa Resort & Spa's speciality restaurant, which is fitted with dark wood panelling and black and gold trimmings for a classy and refined setting.
Exclusive details to impress your guests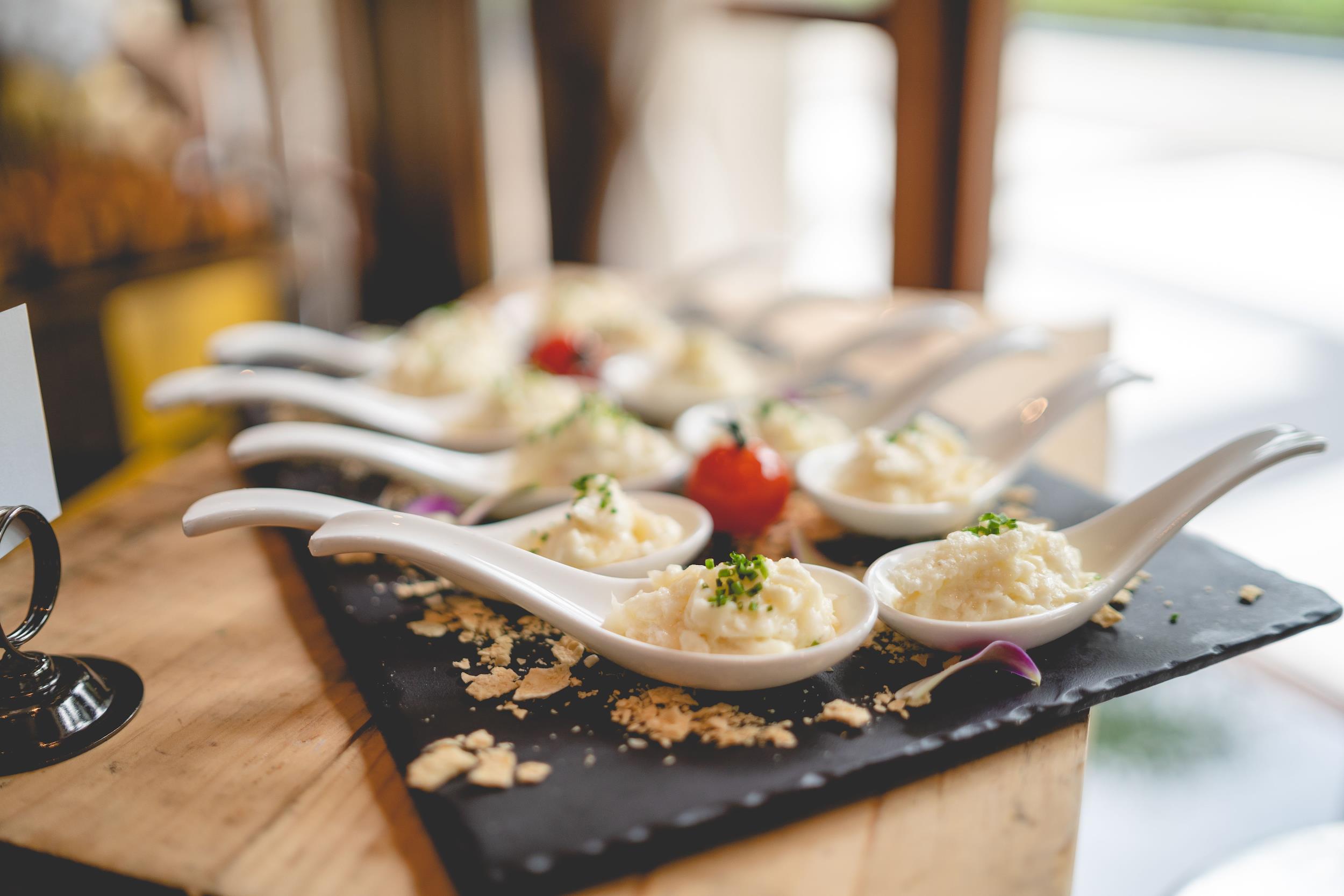 Delight your guests even with the canapes!
For a wedding to truly be memorable, it has to impress even with the tiniest things. What sets Sofitel Singapore Sentosa Resort & Spa apart from the rest is its attention to detail, with its private entrance and roundabout exclusively for your wedding guests to use, valet and complimentary parking for all, and exquisite French and traditional Chinese cuisine to excite and indulge your taste buds.
Private pampering solely for you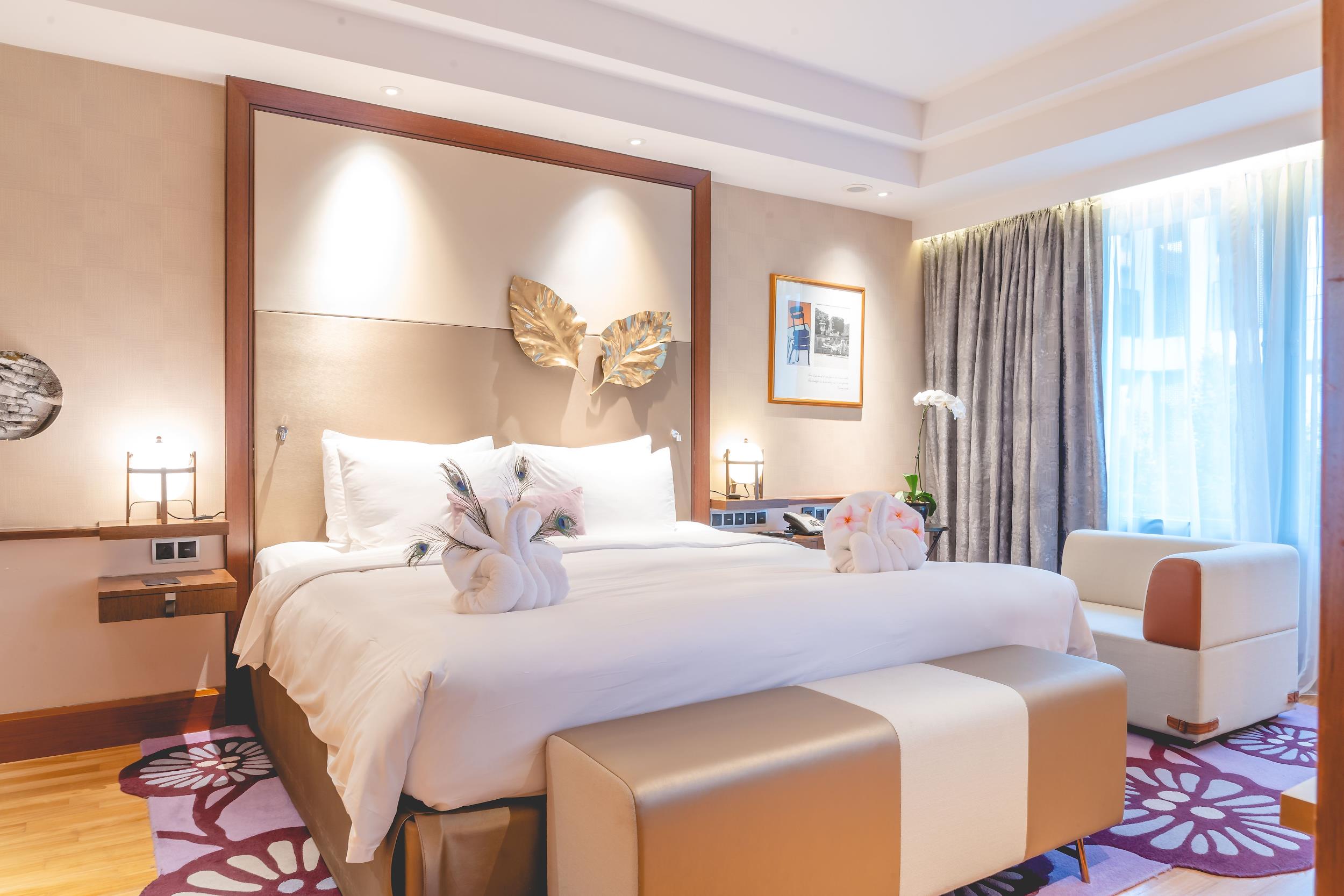 A part of the luxurious suite
Of course, since the stars of the night are you and your sweetheart, your wedding should ultimately end with you feeling like royalty. Sofitel Singapore Sentosa Resort & Spa delivers utmost hospitality, offering a two-night stay in their lavish suite for couples to relax and rejuvenate after the big day, along with an invigorating couples massage by experienced therapists in the award-winning Sofitel SPA.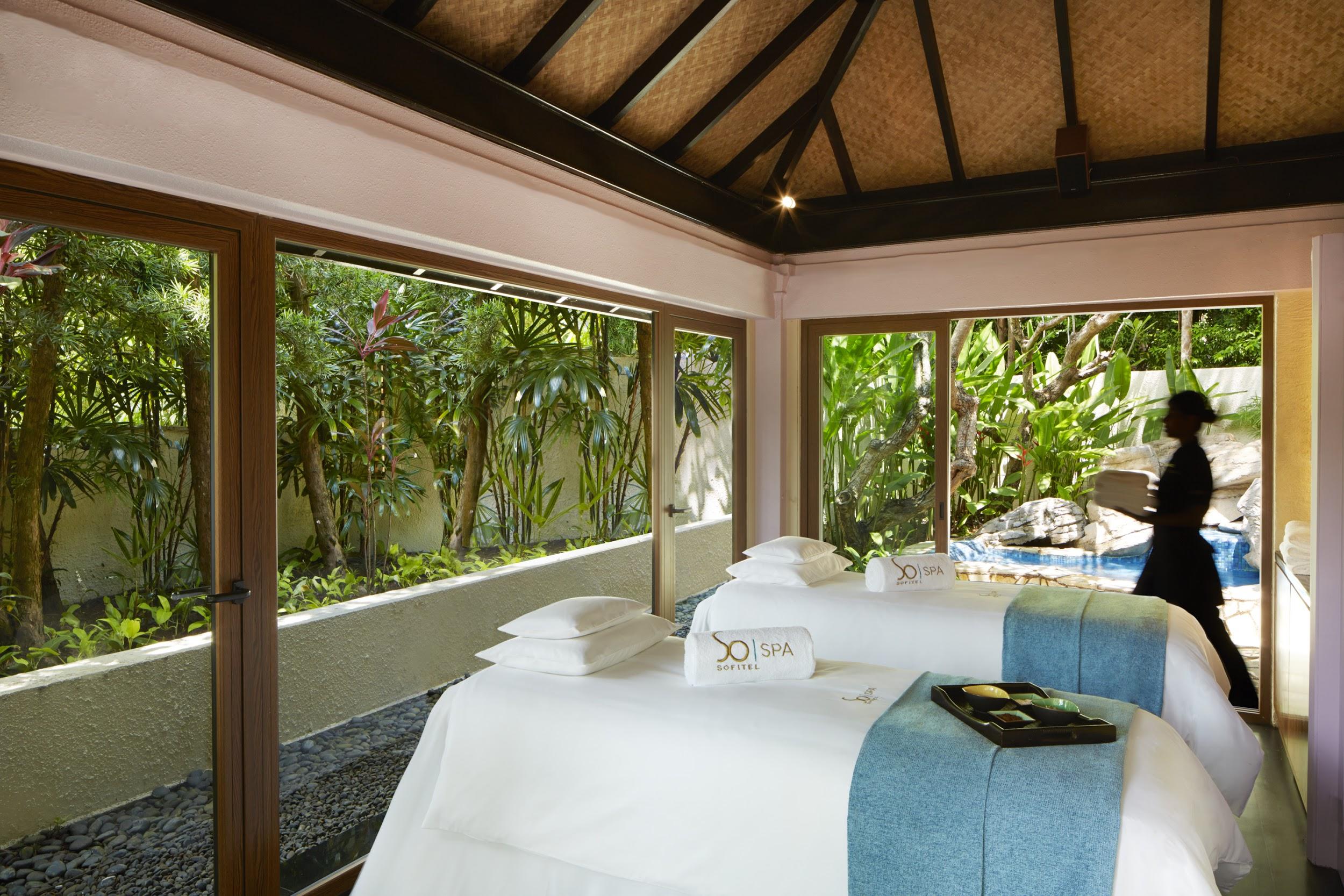 Nothing beats a full body massage to reward yourself after months of earnestly planning your wedding
Other additional perks to give you peace of mind and an enjoyable, worry-free celebration include:
● Complimentary and exclusive use of the venue
● Wedding favours
● Customised guestbook
● A moneybox that matches the wedding theme
● Customised wedding invites
● Themed decorations and a befitting cake
● A dedicated wedding coordinator.
A wedding should be everything you've dreamed of and more. If you'd like to turn this fairytale into reality with Sofitel Singapore Sentosa Resort & Spa, simply contact them here or drop an email at h9474@sofitel.com.
Sofitel Singapore Sentosa Resort & Spa
Address: 2 Bukit Manis Road Sentosa, Singapore 099891
Telephone: 6708 8310
Email:
h9474@sofitel.com
Website
:
https://www.sofitel-singapore-sentosa.com/
Facebook
:
facebook.com/sofitelsingaporesentosa
Instagram
:
instagram.com/sofitelsingaporesentosa
________________________________________
This article was written for Sofitel Singapore Sentosa Resort & Spa.