Blissful Brides' Guest List Tool: An Easy & Efficient Way to Organise RSVPs
2020-05-29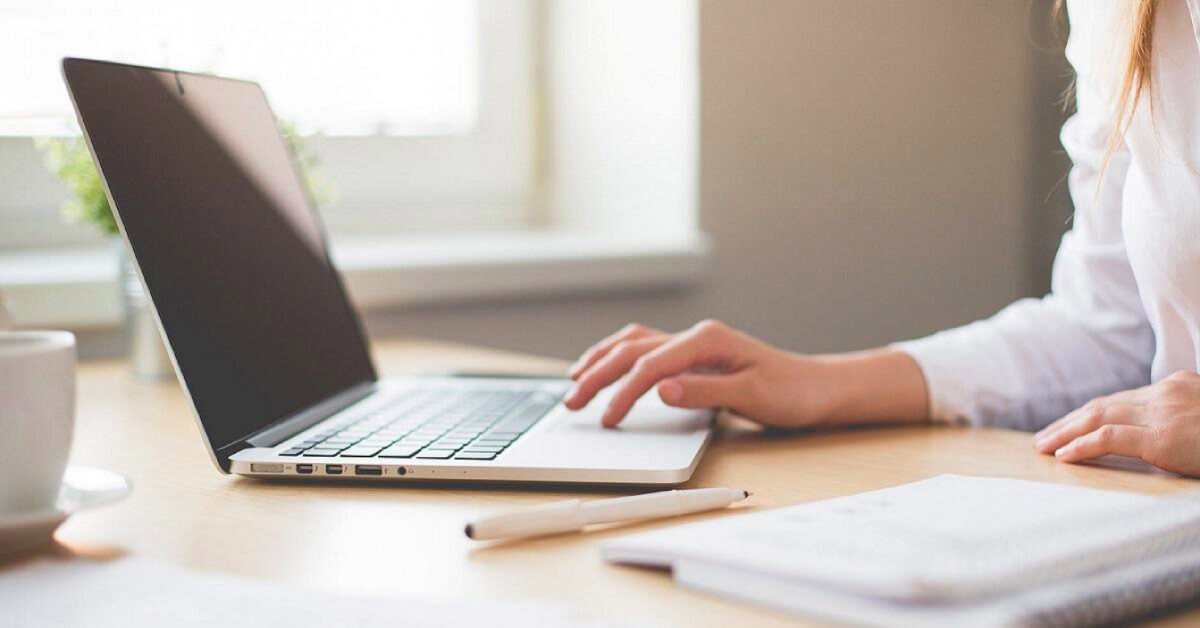 Source: picjumbo.com on Pexels
Planning your guest list early is important as it allows you to kickstart your wedding planning. Only with a good gauge of the number of people who are going to attend your wedding can you start to seriously hunt for suitable wedding venues, but we know how troublesome and confusing it can be to keep track of your wedding guests - especially if you both have large extended families.
To help you stay organised, we've developed an online wedding guest list tool that's dedicated to keeping track of your guest list with ease. Besides listing down details of each guest so that you and your future spouse know who's who, you can also monitor RSVPs and make table arrangements for the wedding venue!
Here's how you can get started!
Step 1: Sign up as a member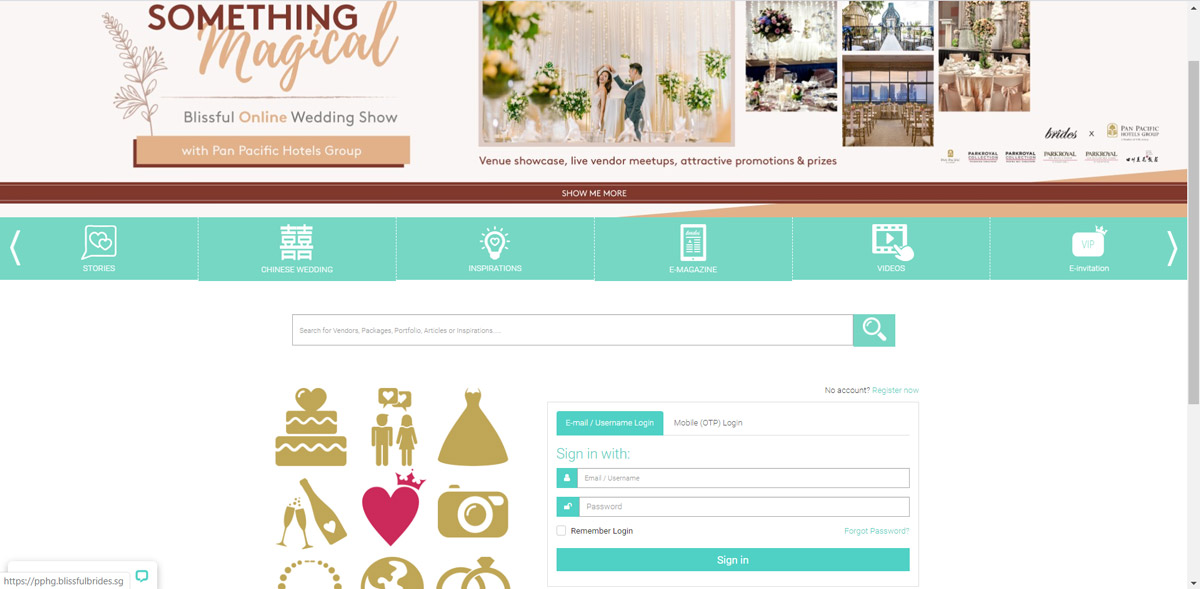 First and foremost, you would need to sign up as a member to get complimentary access to our various wedding planning tools, which includes the online guest list function. Membership is free-of-charge and only requires your email. After signing in, click on the "Wedding Tools" tab and scroll down to #4, "Guest List".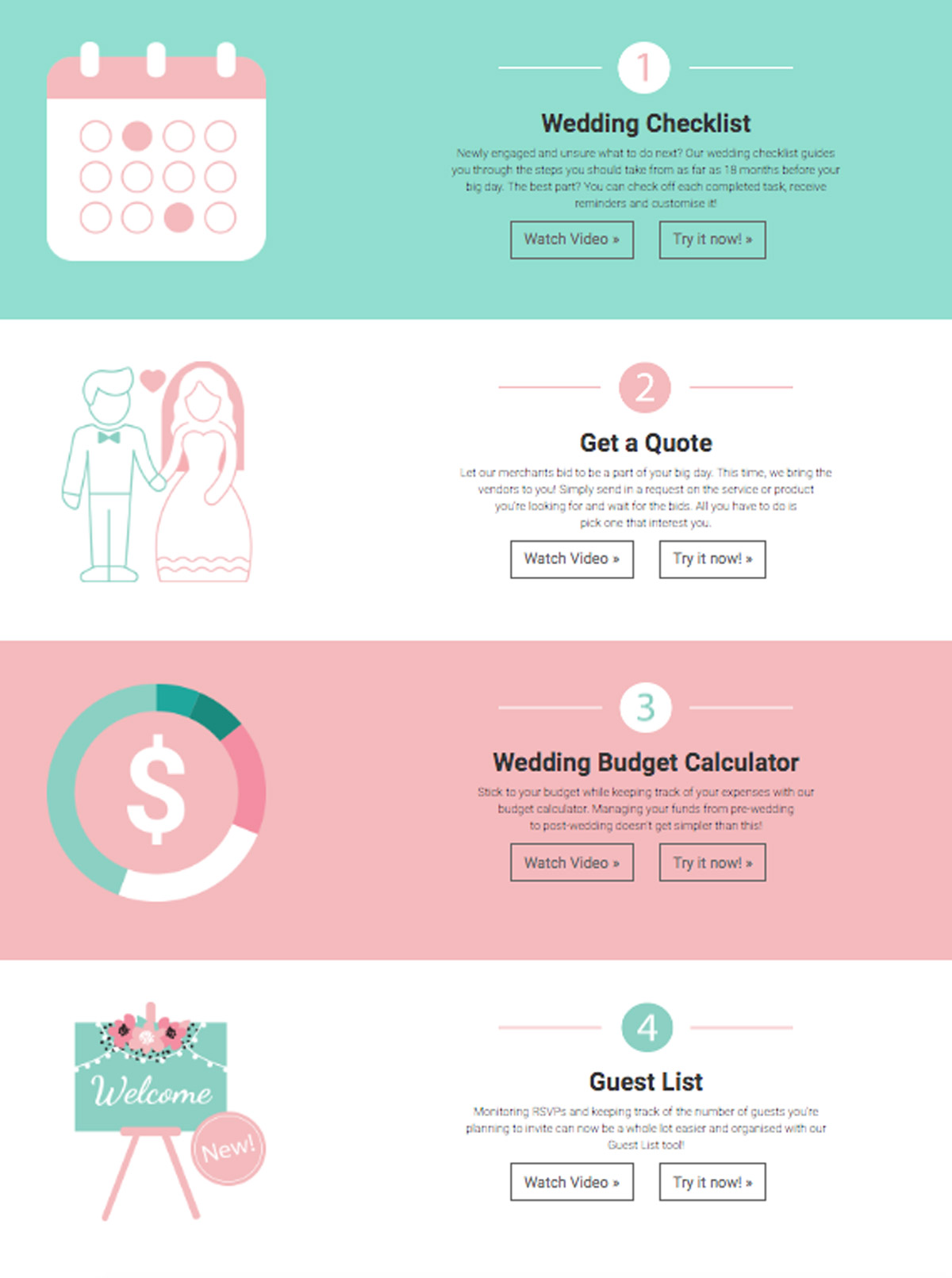 Step 2: Add your guests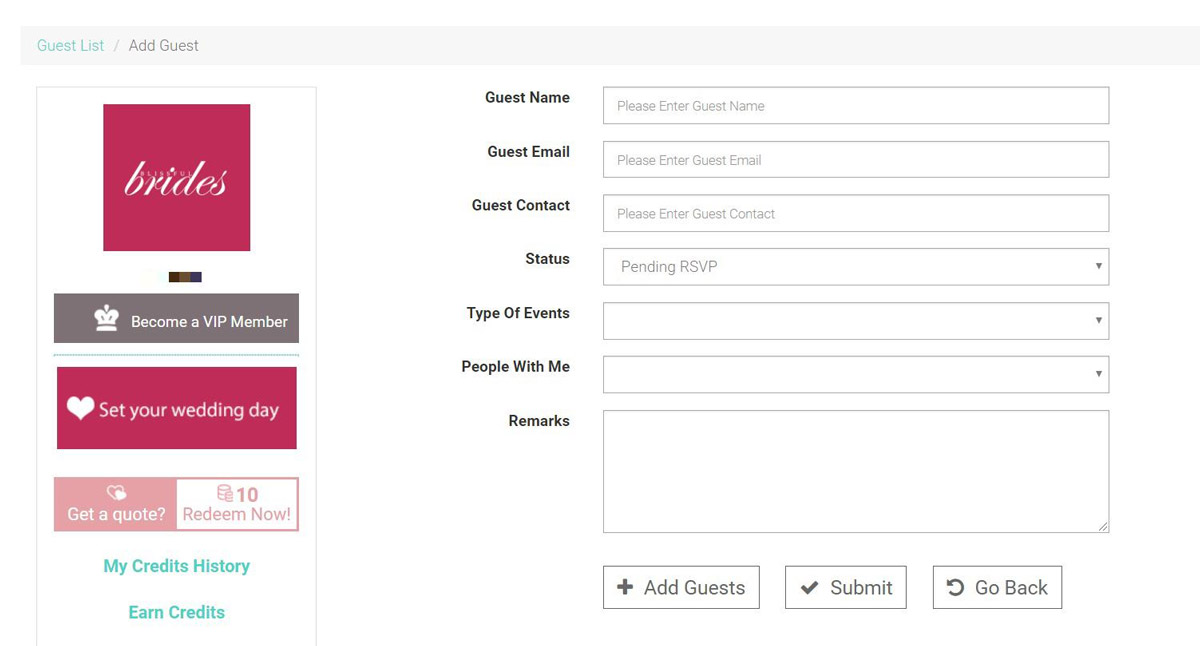 Once you've entered the Guest List function, the first thing to do would be to fill in the details of each guest. Start off by selecting which side does the guest belong to, before reaching the above page where you can fill in particulars such as their name and contact number. You may also include other important specifics such as plus ones or additional family members that they might be bringing along to the wedding, as well as specific events they are attending (i.e. just the solemnisation, just the banquet, or both the reception and banquet etc).
This helps you to stay organised as it consolidates guests from both sides all in one platform, as opposed to having two separate lists which may be more confusing and troublesome.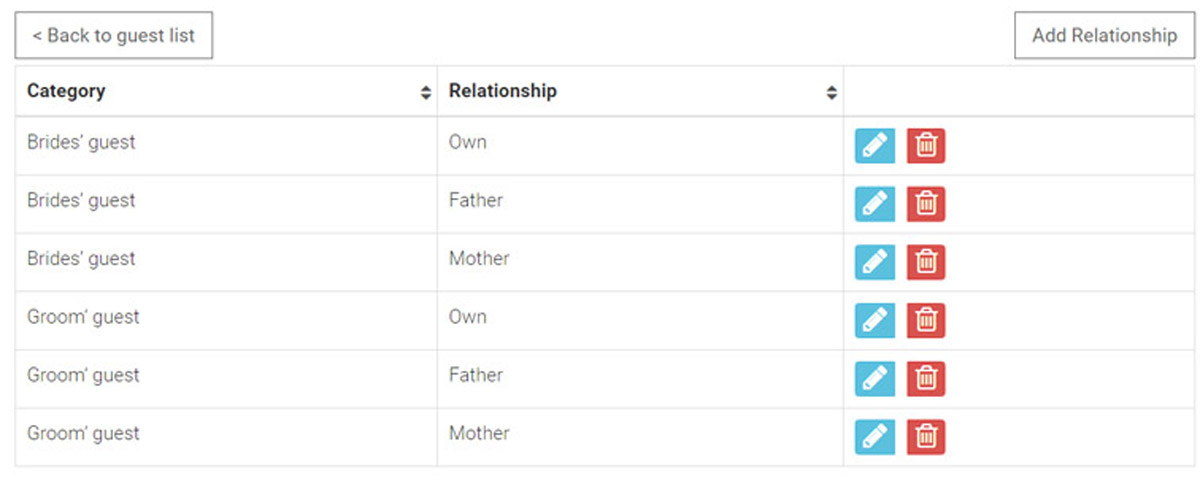 Besides the 3 standard relationship categories (Yourself, Father, and Mother) that we have provided, you can also choose to customise more specific options such as "Secondary school friends" or "University friends". This may be especially useful for those with a long guest list that comprises of various group of friends, as classifying different groups of people allows you to have a clearer picture of who's attending your wedding and how the seating allocation should be like.
Step 3: Finalising your list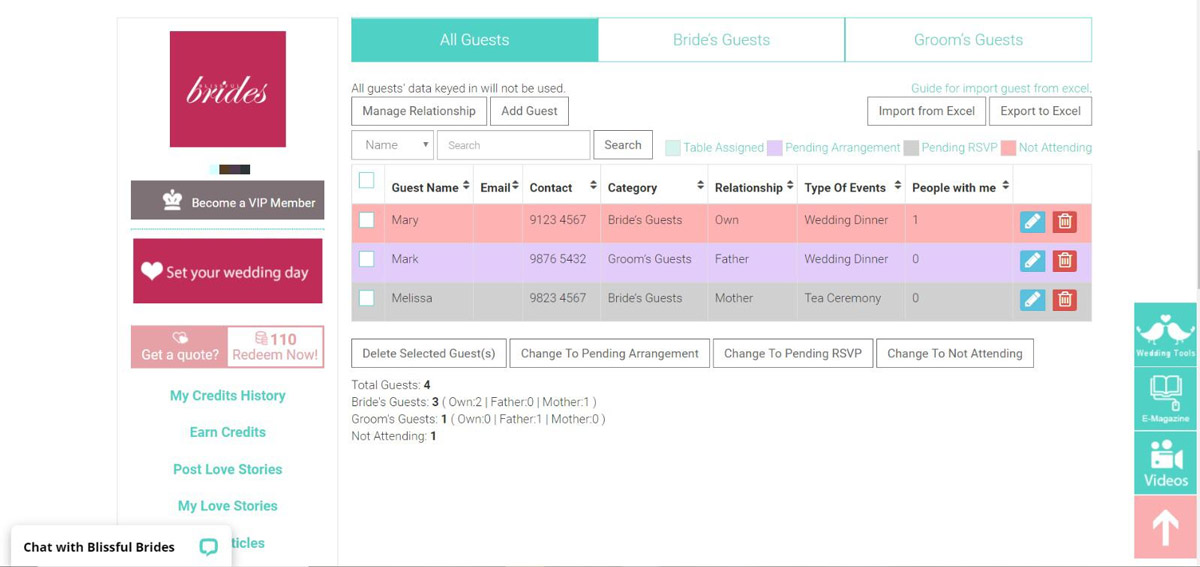 Since your guest list was first created based on a rough idea of who you'd like to invite, there are likely to be changes to make to your guest list leading up to the wedding date. Our wedding tool allows you to do just that easily - all you have to do is to click on the edit button represented by a pencil!
This includes indicating their presence after they have RSVP, or changing to "Not Attending" if they are not able to make it.
Moreover, the colour code function helps you to track down those who have yet to confirm their attendance at your wedding and the status of those who have (i.e. have they been allocated a seat yet?). Alongside the tally of the total number of guests at the bottom of your list, you can keep track of the confirmed number of wedding guests to ensure that it meets the requirements of your wedding venue.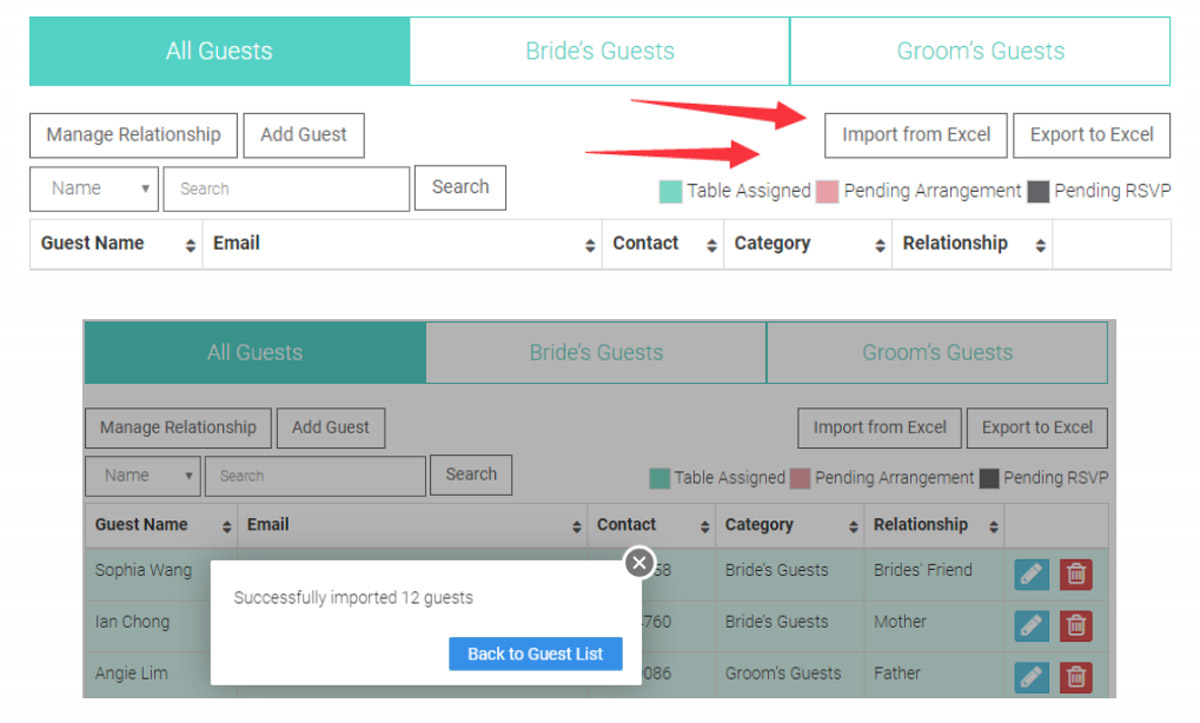 Even if you already have your guests consolidated on an excel sheet, you can still make use of our guest list tool to conveniently stay on top of each guest's status! Simply download your excel sheet and import your guest list via the "Import from Excel" button.
Stay organised and efficient
With these 3 easy steps, you can definitely create your very own online guest list with little hassle! Be sure to also check out our seating plan function too, which can sync with our guest list function to ease you through the process of visualising and planning your guests' seat placements!