Capture the Purest Blessings with Si Dian Jin from Goldheart
2021-10-10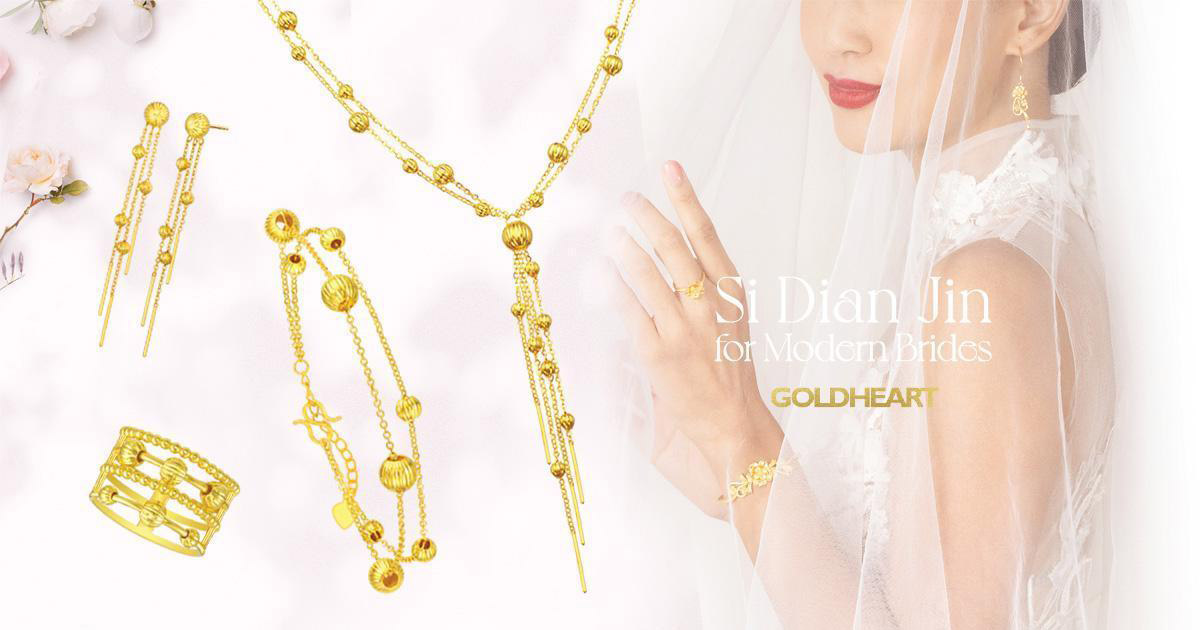 Celebrate your journey of love and happiness with the latest wedding collection from Goldheart, featuring modern yet timeless 999 and 916 Gold Si Dian Jin. Exquisitely designed and crafted in-house, the Si Dian Jin designs keep tradition and fashion on the same page. A classic Si Dian Jin set holds the promise that the groom's family will always welcome and accept the bride-to-be.
The gifting of Si Dian Jin originated from olden times when houses in the Teochew provinces had 4 curved rooftops that looked like the character Jin.
999 Gold SDJ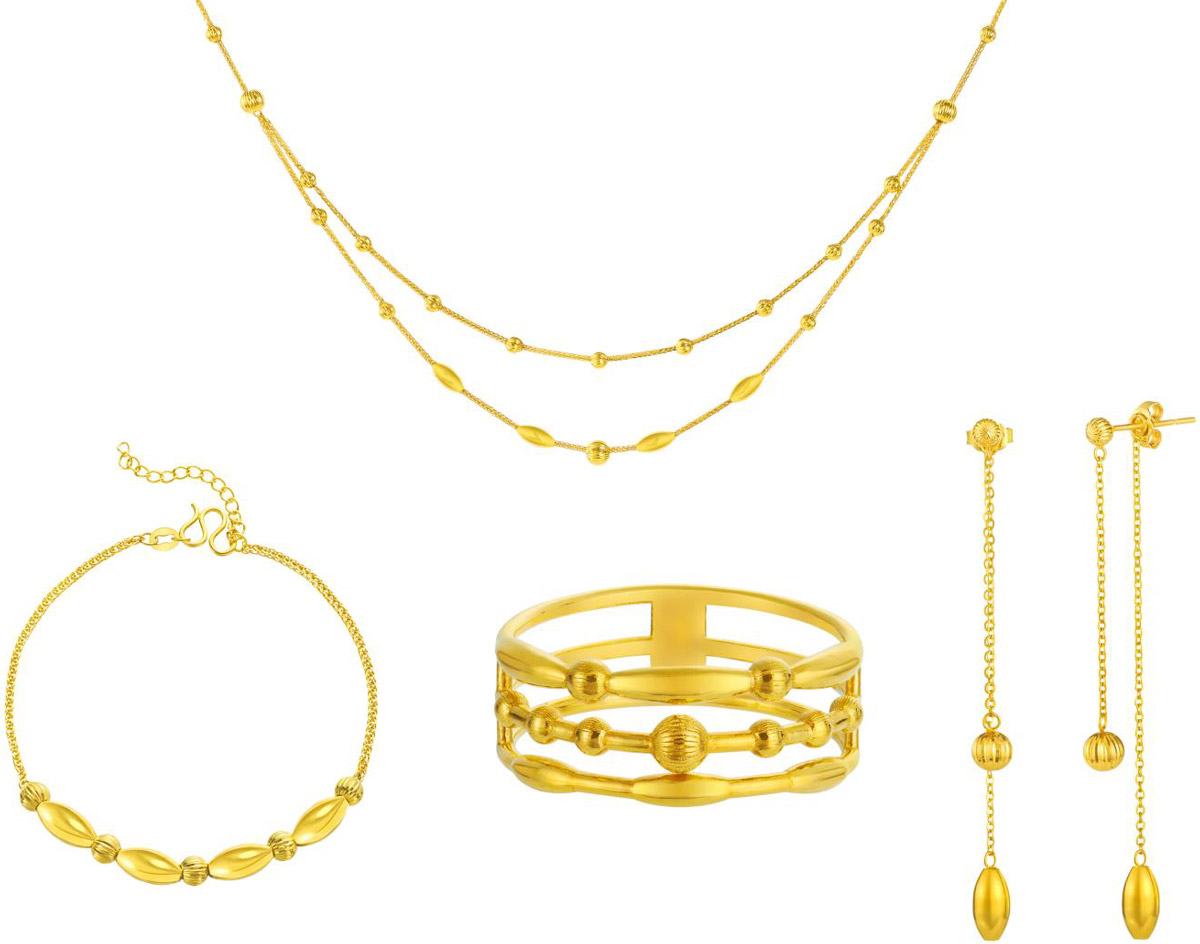 Seeds of Love
You no longer have to agonize about finding the perfect design for your special day. This year's collection flaunts exclusive designs that embrace cherished traditions while keeping a touch of modern perfection.
Inspired by beads and geometric shapes, each bead has a symbolism of the unique memories shared by couples. The joining of the individual boules represent memories shared between them which form the story of their Pure Love. With a semblance of seeds, the design signifies the growth of two separate individuals who eventually found their way to one another in matrimony.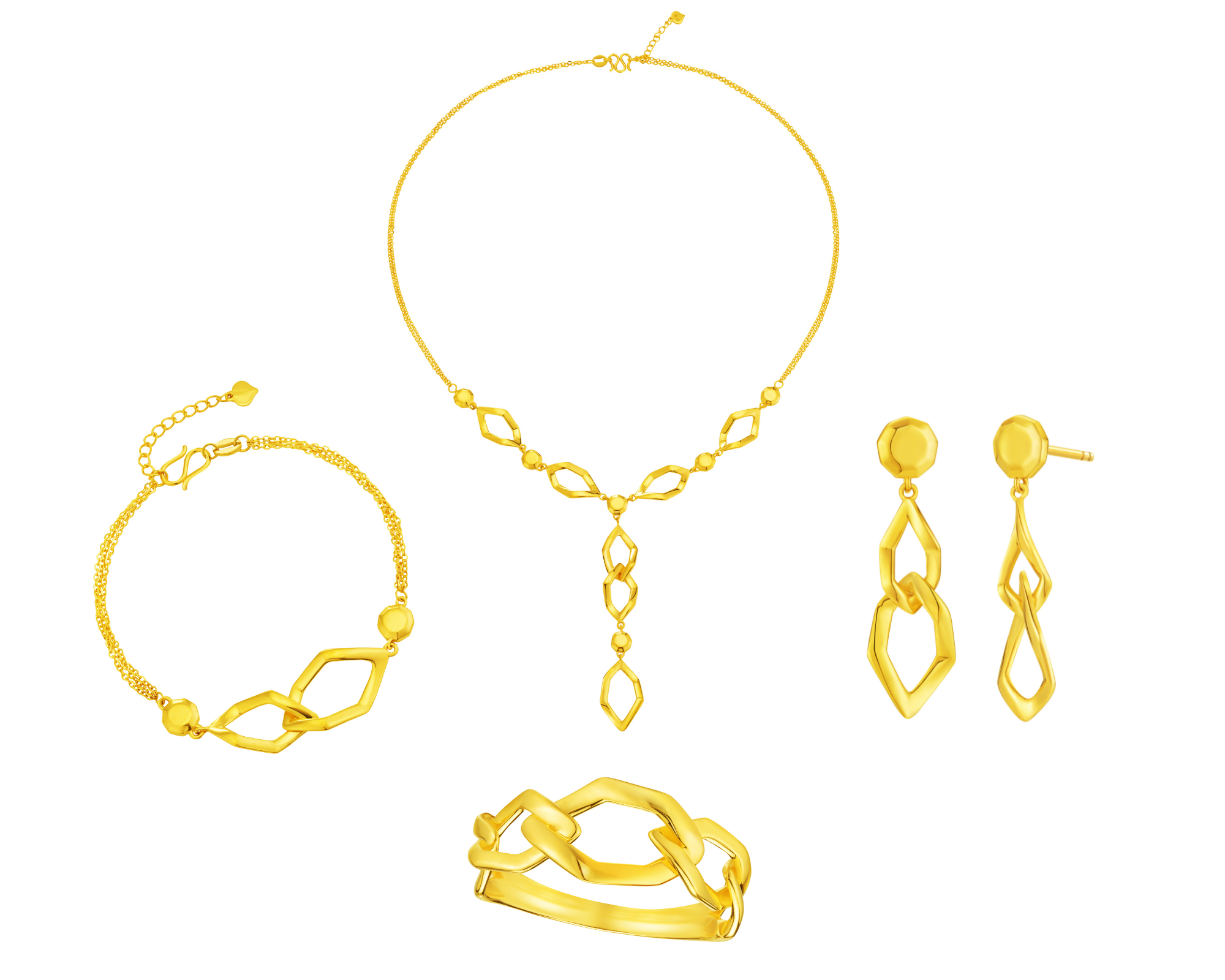 Links of Love
Celebrate your sweet union with Links of Love. Encapsulate your love with jewellery that represents the interconnectedness and unbreakable bond between you and your partner. These Si Dian Jin pieces are not only perfect to be worn with your wedding gown but also match effortlessly with your work and date outfits.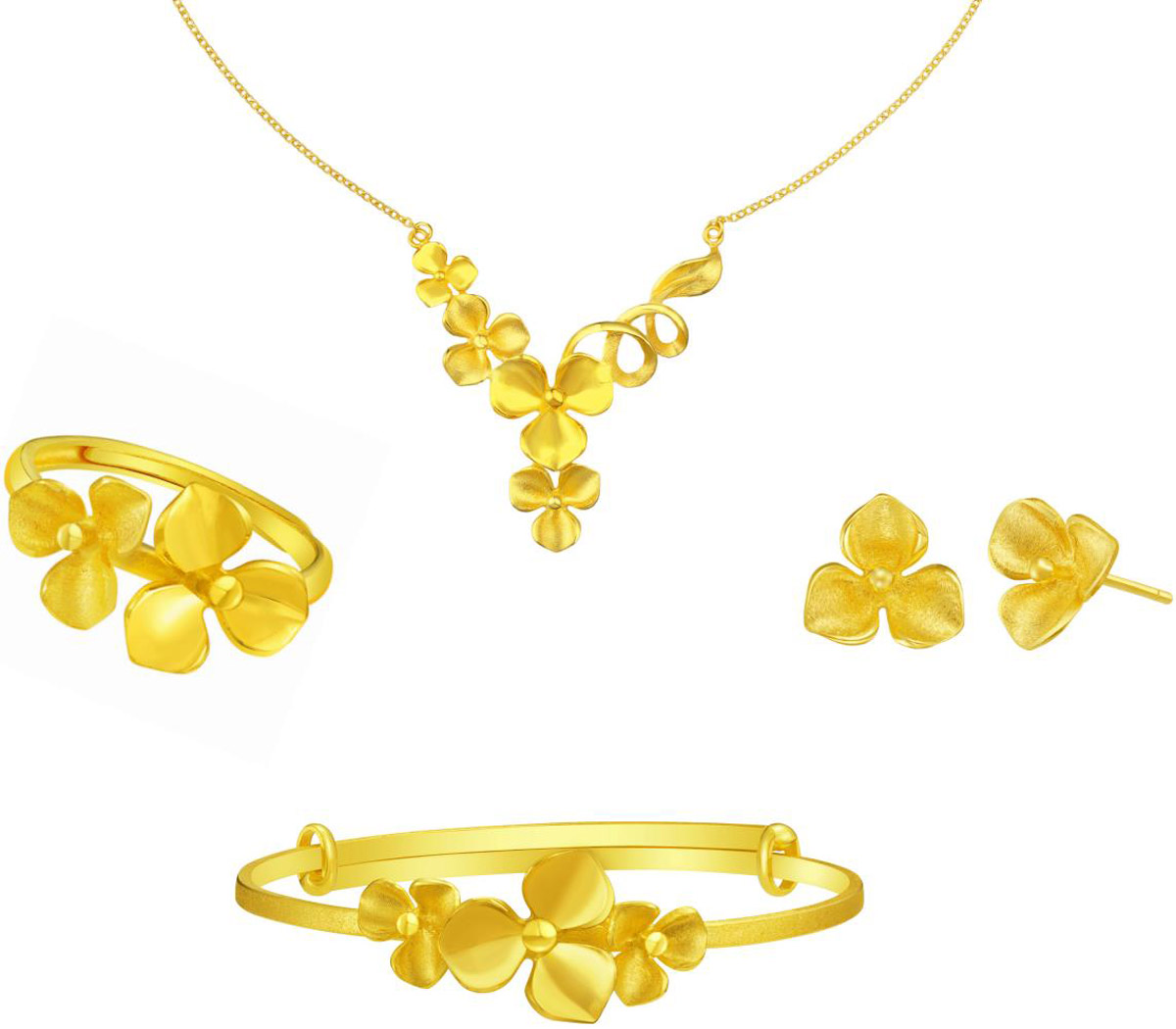 Love Bloom
If you are looking for statement pieces that are traditional with a touch of elegance, the intricate and fresh floral detail on these pieces is just for you! As the name suggests, these pieces represent the hope and faith that your love will bloom ever so strongly.
916 Si Dian Jin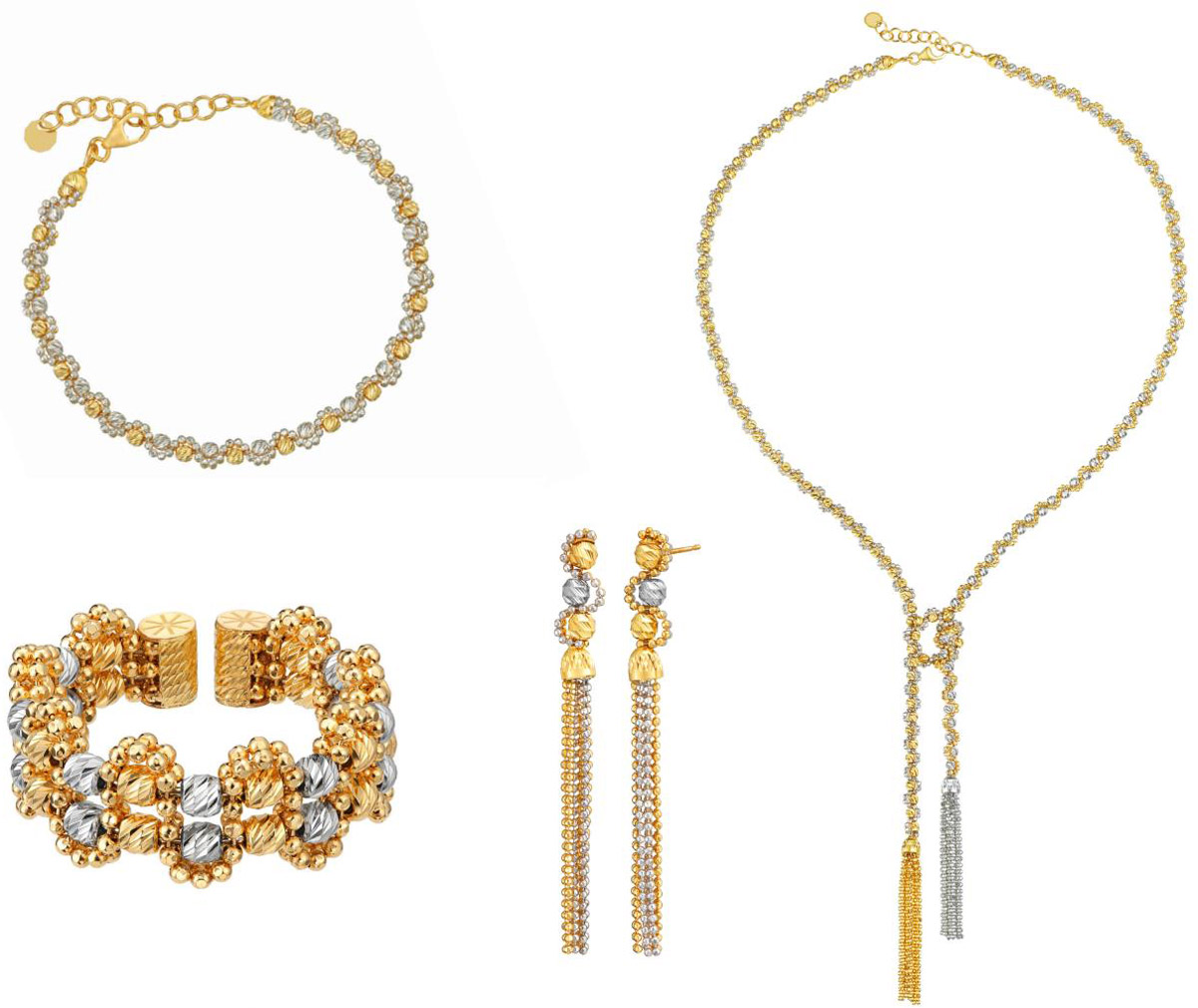 Intertwining Love
While Si Dian Jin is a long-standing traditional wedding betrothal gift, the MODE Gold 916 Si Dian Jin collection gives a modern twist and features versatile designs that are meant for effortless styling, even beyond the wedding day. Designed and made in Europe, the state-of-art technology allows intricate, sophisticated and beautiful designs to be crafted.
A signature design is the intertwining white and yellow gold beaded tassel jewellery, which represents the seamless union of two unique individuals. With matching necklaces and bracelets, the designs are versatile and can be worn two ways, allowing you to constantly change up your look.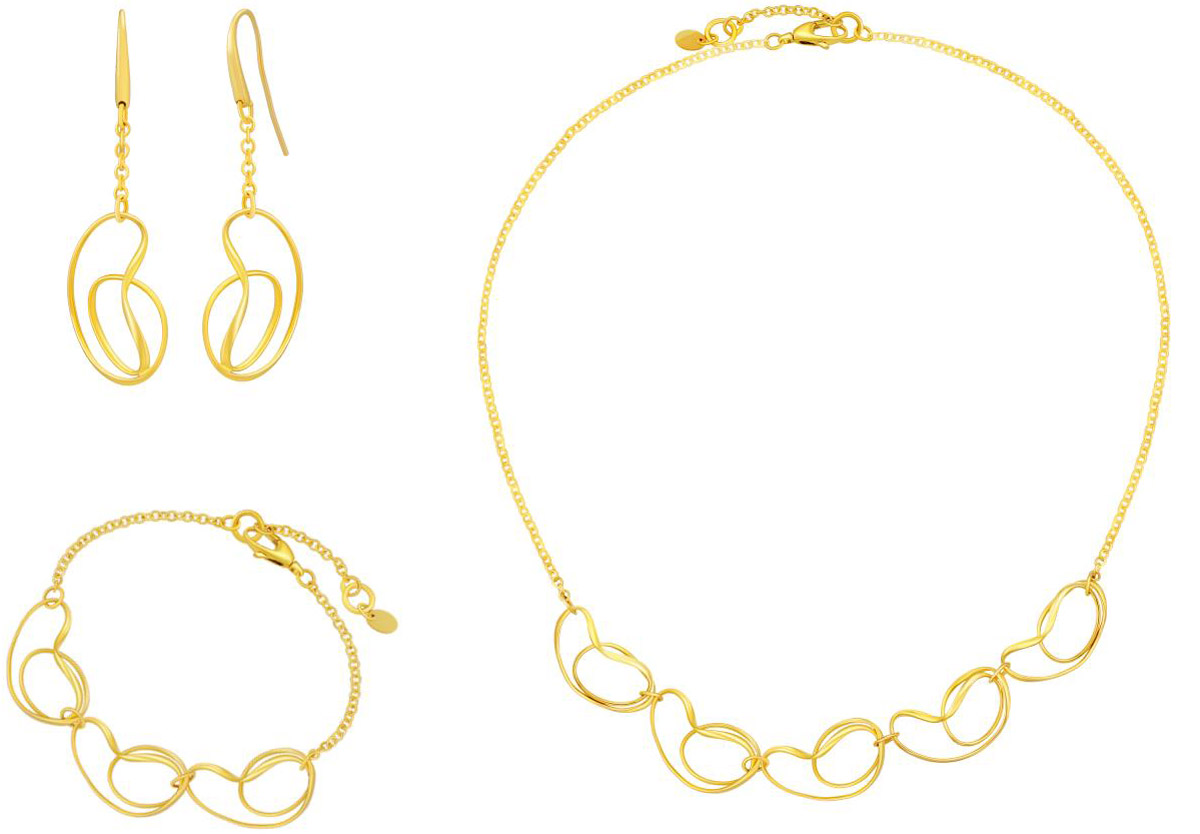 Interconnected Hearts
The Interconnected Hearts set is another notable MODE Gold 916 Si Dian Jin that brides will fall in love with. It explores the motif of an intertwined heart wave, which embodies the fusion of two hearts. Beckon a lifetime of blessings as you ring in a new chapter and say 'I Do' to the jewellery of your dreams with Goldheart.
Goldheart will be offering private bridal consultations for couples to help you find your perfect wedding jewellery. Remember to keep a lookout for the 2022 Bridal Consultation in September.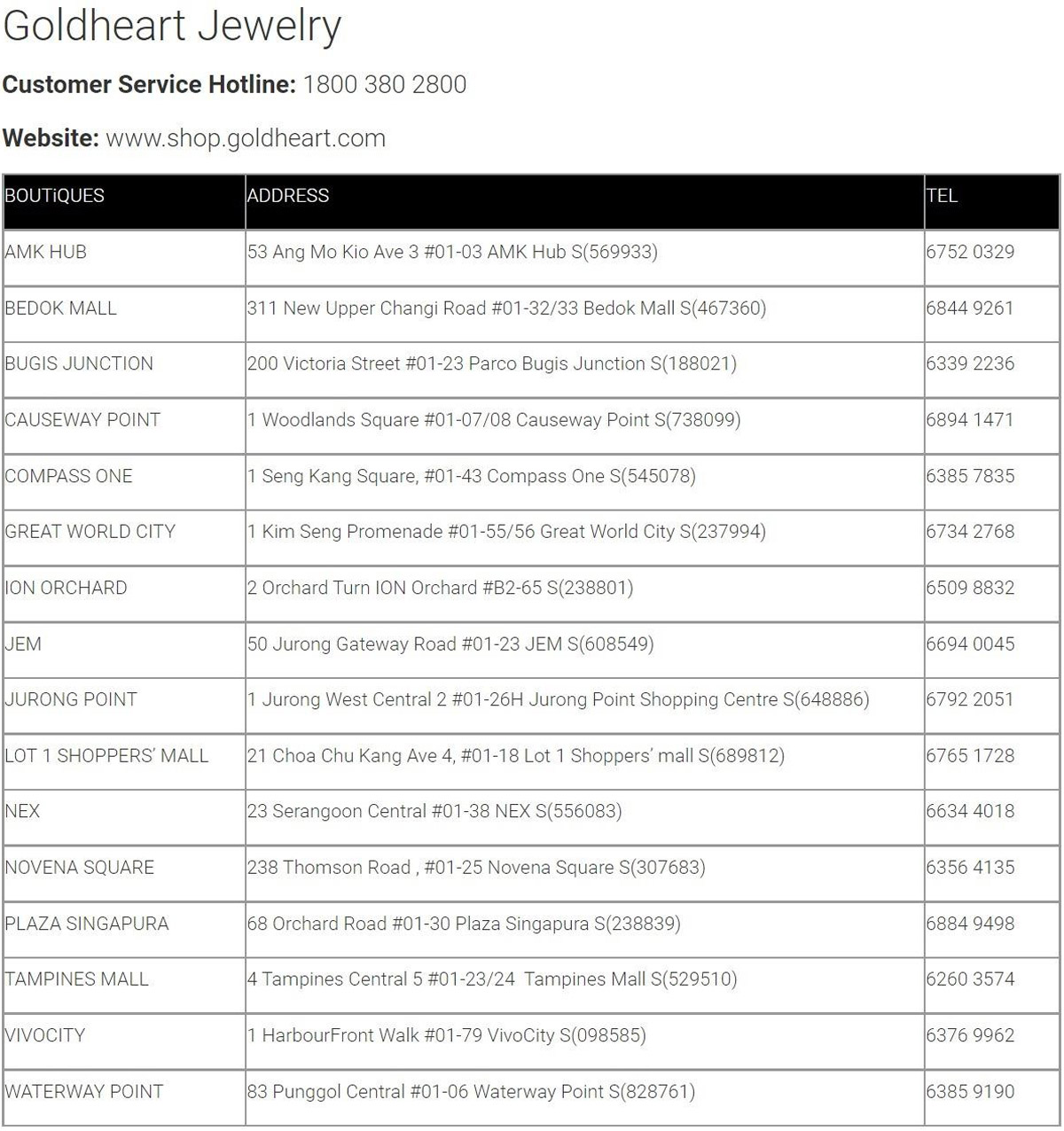 Goldheart Jewelry
Rating:

Address:

55 Ubi Ave 3, Aspial One Lvl 4, Singapore 408864

Phone:

6281 4218

Fax:

6841 1589