Celebrate Love in Serene Luxury at Seletar Country Club
2023-09-05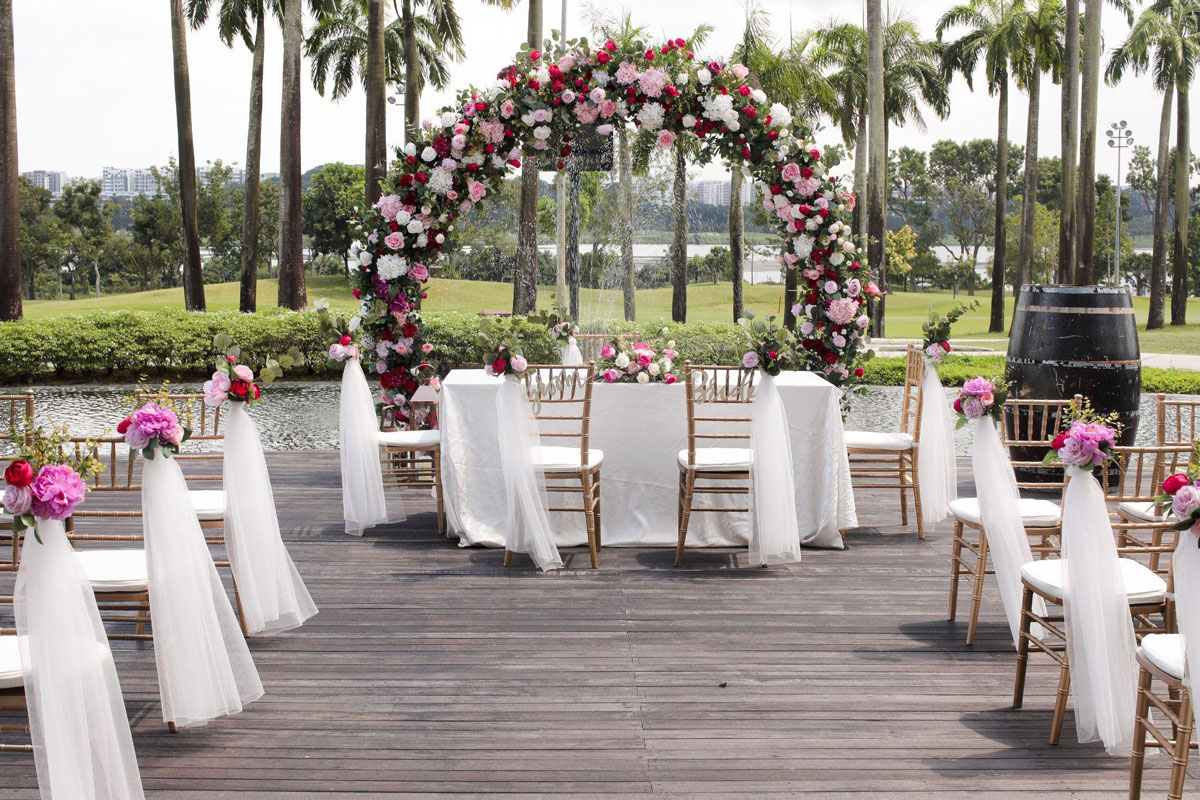 Source: @Seletar Country Club
When it comes to your dream wedding, Seletar Country Club offers couples a truly enchanting experience of serene luxury. Their picturesque venue provides the perfect backdrop for a celebration that exudes elegance and charm. From the moment you step onto our grounds, you'll be captivated by the beauty that surrounds you.
Say "I Do" with a Stunning View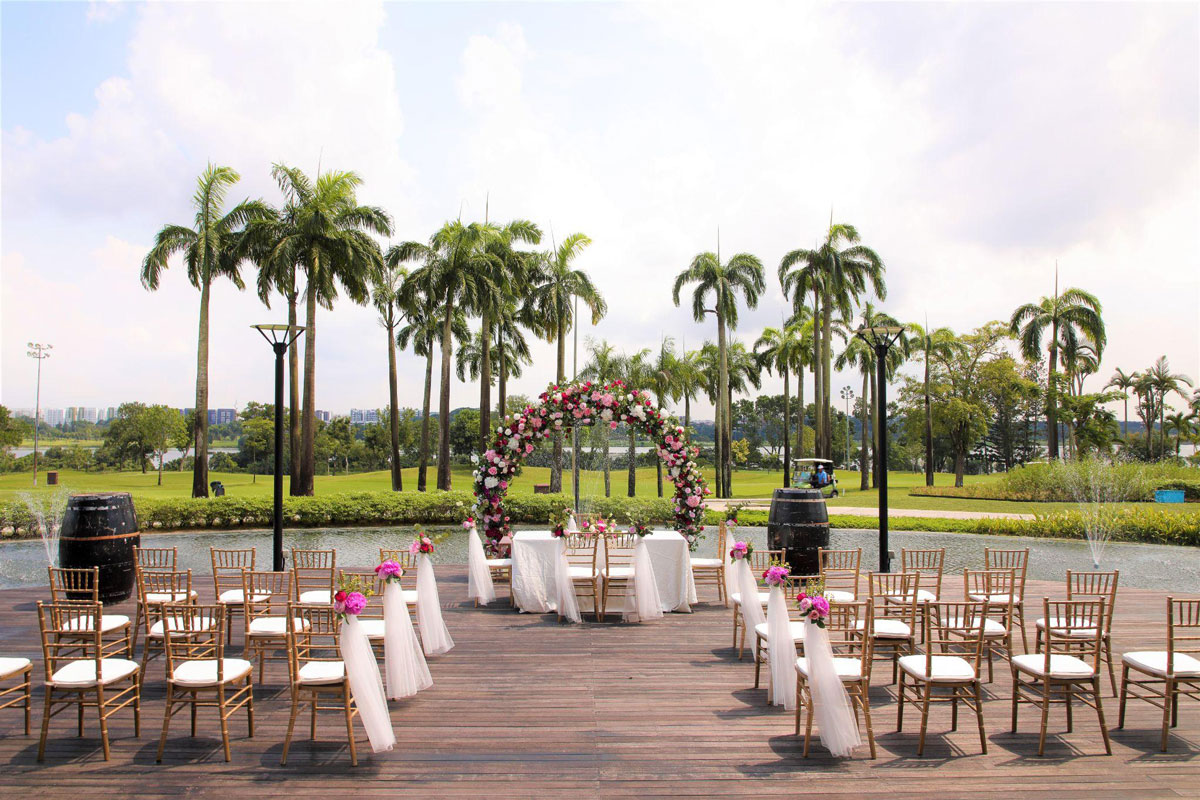 Source: @Seletar Country Club
Nestled in a serene oasis, Seletar Country Club embraces the natural beauty that surrounds it, creating an ambience of unparalleled romance. Their outdoor trellis space, in particular, stands out as a gem, providing breathtaking views of the Seletar Reservoir. This picturesque setting acts as a captivating backdrop, allowing couples to exchange their vows and turn their solemnization into a truly unforgettable experience.
A Grand Ballroom Celebration
For couples seeking a stylish and memorable way to celebrate their love, Seletar Country Club presents an exquisite grand ballroom that adds a touch of elegance to your special day.

(Chinese Wedding Set-up)
Source: @Seletar Country Club
This stunning venue is thoughtfully designed, offering a versatile and customisable space to accommodate your unique vision. With a seating capacity of up to 240 people, you'll have the flexibility to invite all your loved ones to share on the joyous occasion.

| | |
| --- | --- |
| (Malay Wedding Set-up A) | (Malay Wedding Set-up B) |
Source: @Seletar Country Club
They also cater to the diverse traditions of Chinese and Malay weddings, providing tailored set-ups that enhance the beauty and uniqueness of each cultural celebration. From the exquisite floral arrangements to the intricate design details, their expert team ensures that every aspect of the wedding environment reflects the specific customs and aesthetics of the chosen tradition.
An Intimate Affair
Seletar Country Club offers a venue perfect for couples desiring a wedding celebration with their closest friends and family. This charming space ensures that you can savour every heartfelt moment while your loved ones come together to joyously celebrate your love alongside your partner.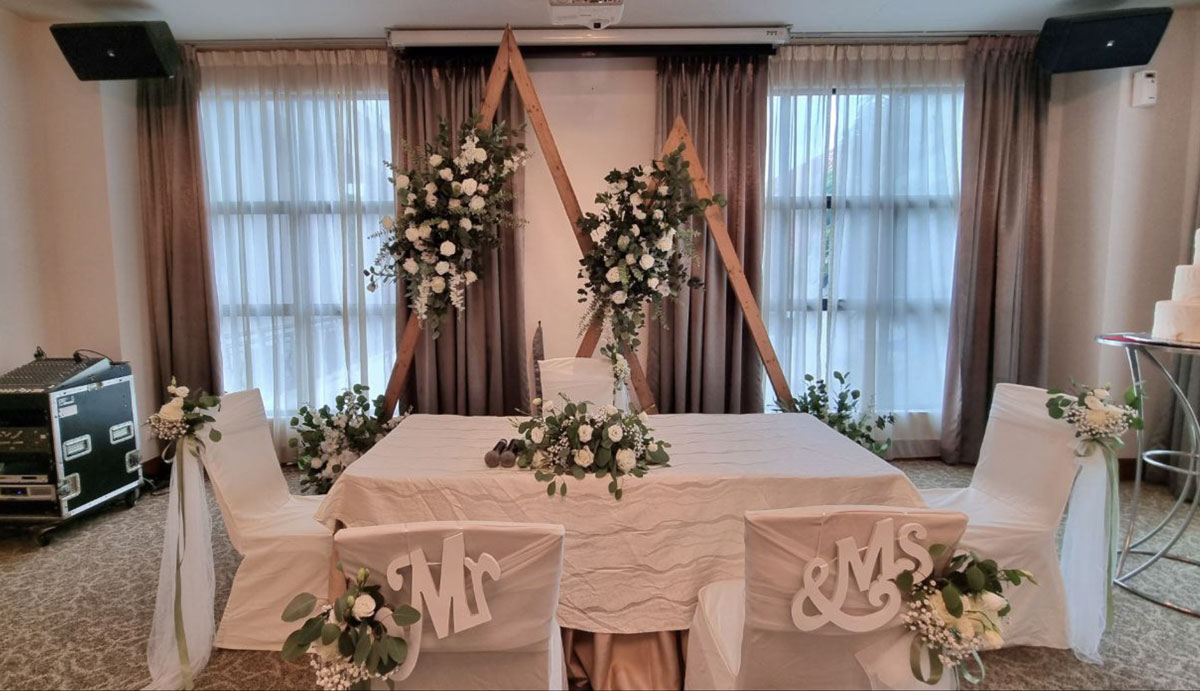 Source: @Seletar Country Club
Discover the allure of conducting your indoor solemnization within the warm and welcoming confines of the Kingfisher Room which can host up to 40 people. Alternatively, consider an intimate dinner setup that sets the perfect stage for an unforgettable evening of celebration. The Kingfisher Room, with its elegant surroundings, provides an intimate setting for exchanging vows, surrounded by your nearest and dearest.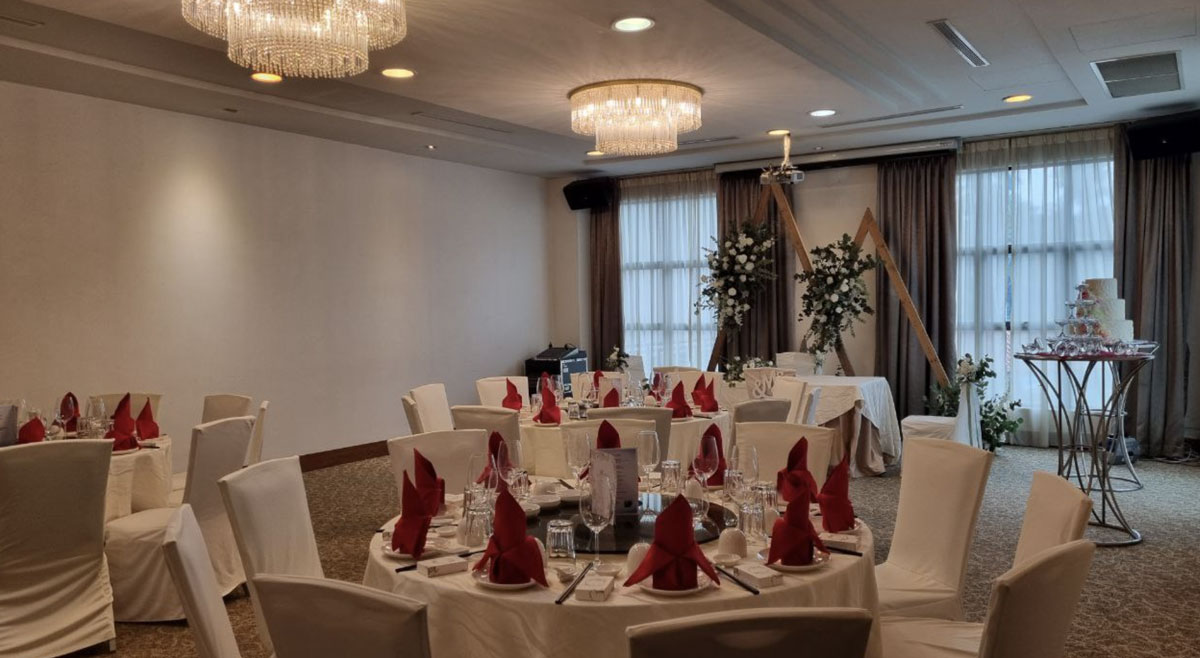 Source: @Seletar Country Club
Or, if you prefer, can create a beautifully arranged dinner setup, where you and your guests can revel in the joyous atmosphere, savouring delicious cuisine and raising toasts to a future filled with love and happiness.
Dedicated Wedding Team at Your Service
Seletar Country Club boasts a devoted wedding team committed to ensuring your special day unfolds seamlessly and stress-free. From catering and decor to meticulous wedding planning, they leave no detail unattended. Their presence guarantees that every aspect is perfected to the finest detail, allowing you to have a wedding tailored precisely to your taste, making your wedding day truly unforgettable.
Your Dream Wedding Awaits at Seletar Country Club
Seletar Country Club is more than just a venue; it's where your dream wedding becomes a reality. With its picturesque spaces and dedicated wedding team, your special day will be nothing short of magical. Trust them to create unforgettable memories, and let the enchantment of Seletar Country Club be the backdrop to the beginning of your beautiful journey together. Your dream wedding awaits, and they can't wait to make it a reality.
For wedding packages, please call 6486 0872 or email meiyan.shen@seletarclub.com.sg.
Address: 101 Seletar Club Rd, Singapore 798273
Telephone: +65 6486 0872
Email: meiyan.shen@seletarclub.com.sg
Click Here for their website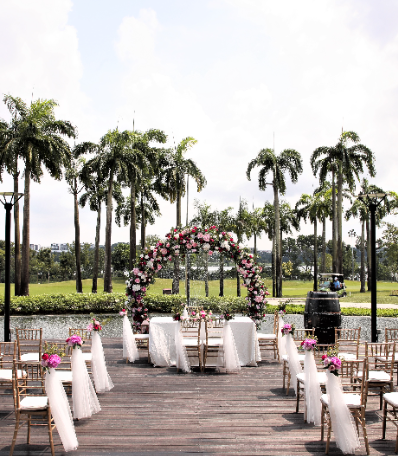 Seletar Country Club
Rating:

Address:

101, Seletar Club Road Singapore 798273

Phone:

6481 4812

Fax:

6481 3000