Choosing the Perfect Wedding Dress for Your Body Type
2020-07-31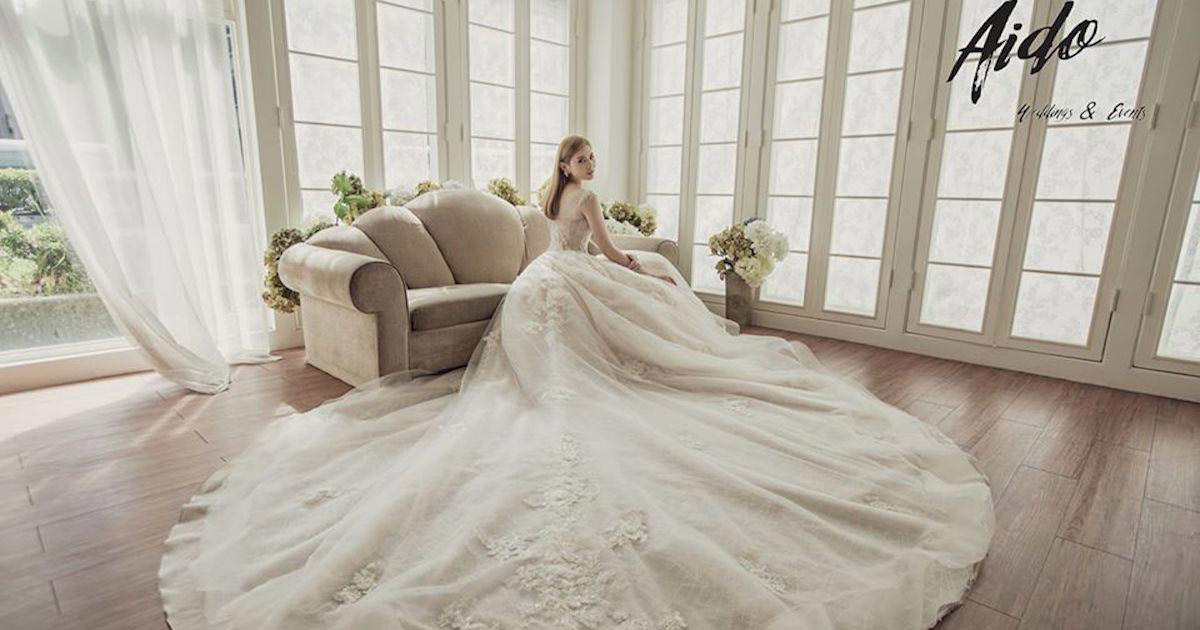 Women come in all shapes and sizes, and so do wedding dresses! Given the myriad of options that we have when it comes to style, design, and cut, it's only natural that brides feel spoilt for choice. This guide will not only help you narrow down your selection, but also recommend the best dress that accentuates and elevates your figure.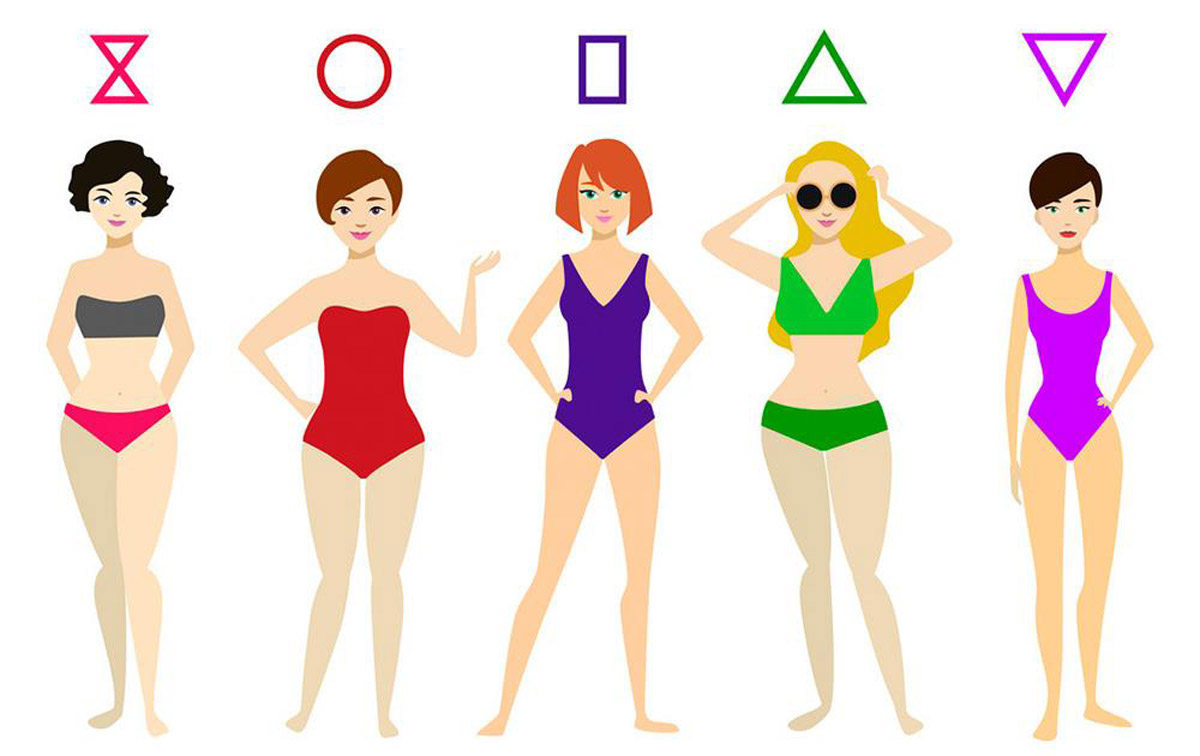 Source: caroline-fung.com
Inverted Triangle Body Shape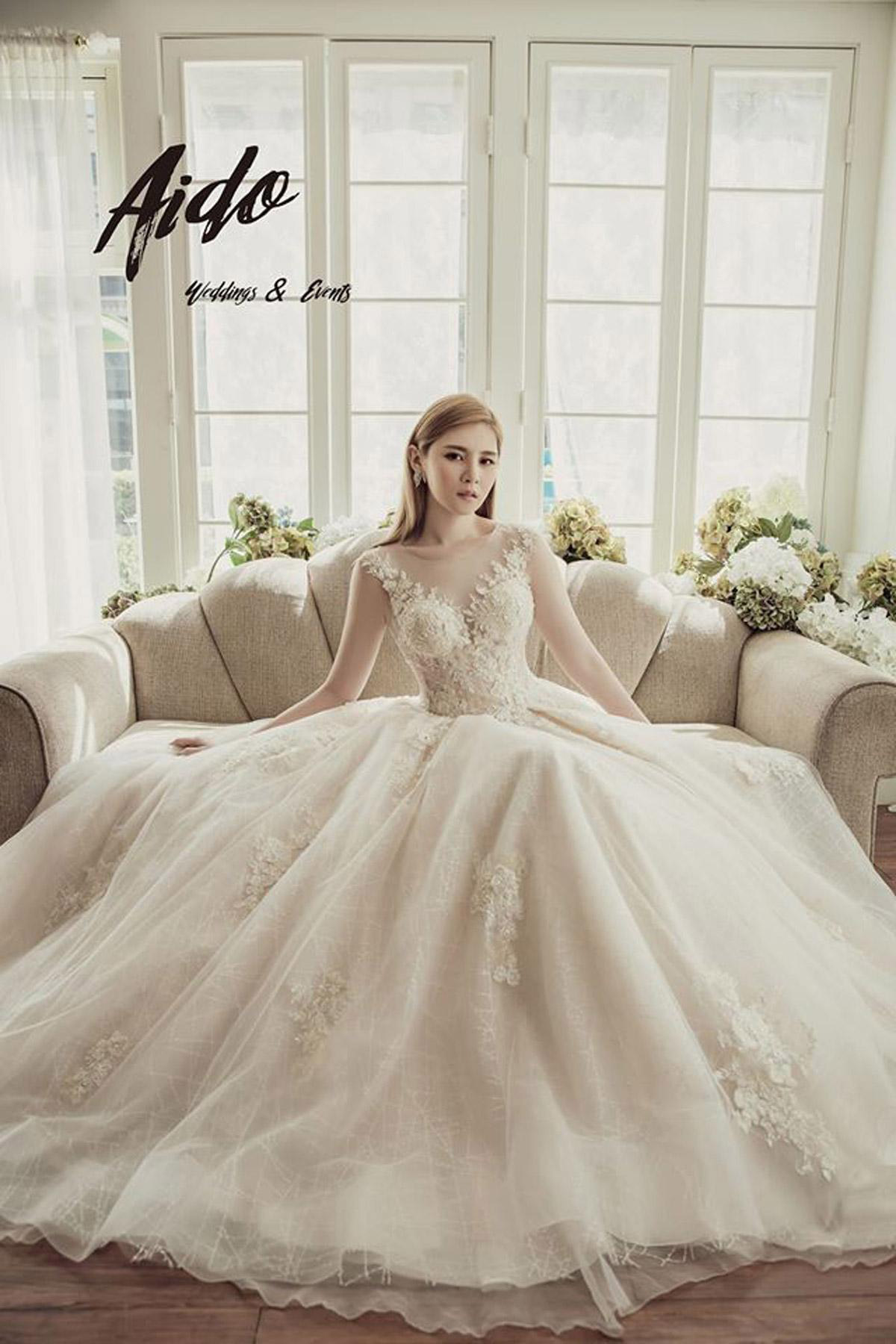 If your shoulders measure wider than your hip, go for a V-neckline like the dress above to balance out your shoulders, preferably with wider, elaborately-decorated shoulder straps. Having a wide trumpet dress line is ideal, as it pulls the attention down to your hips. To further draw attention downwards and highlight your waist, use intricate lace and embroidery details that begin at the torso and trail down to the skirt.

Triangle (Pear) Body Shape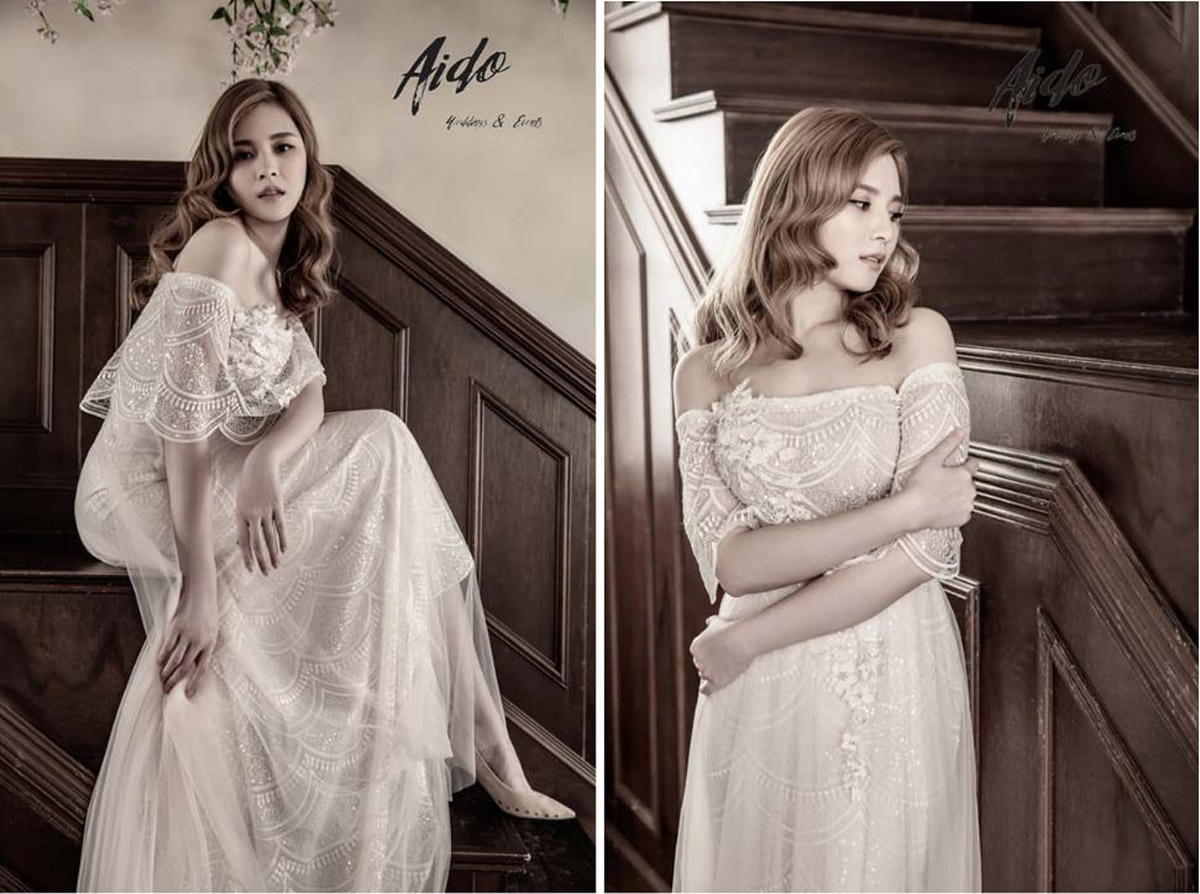 Strapless princess-style dresses that cinch at the waist are perfect for bottom-heavy brides, as they disguise bigger hips. Empire line dresses work as well, giving you the high-waisted effect that slims down the body line. The beautiful fluted sleeves showcased above, which is from Aido Weddings, places the focus on the upper half of your body, showing off your shoulder line for an elegant yet subtly glamorous look.
Rectangle Body Shape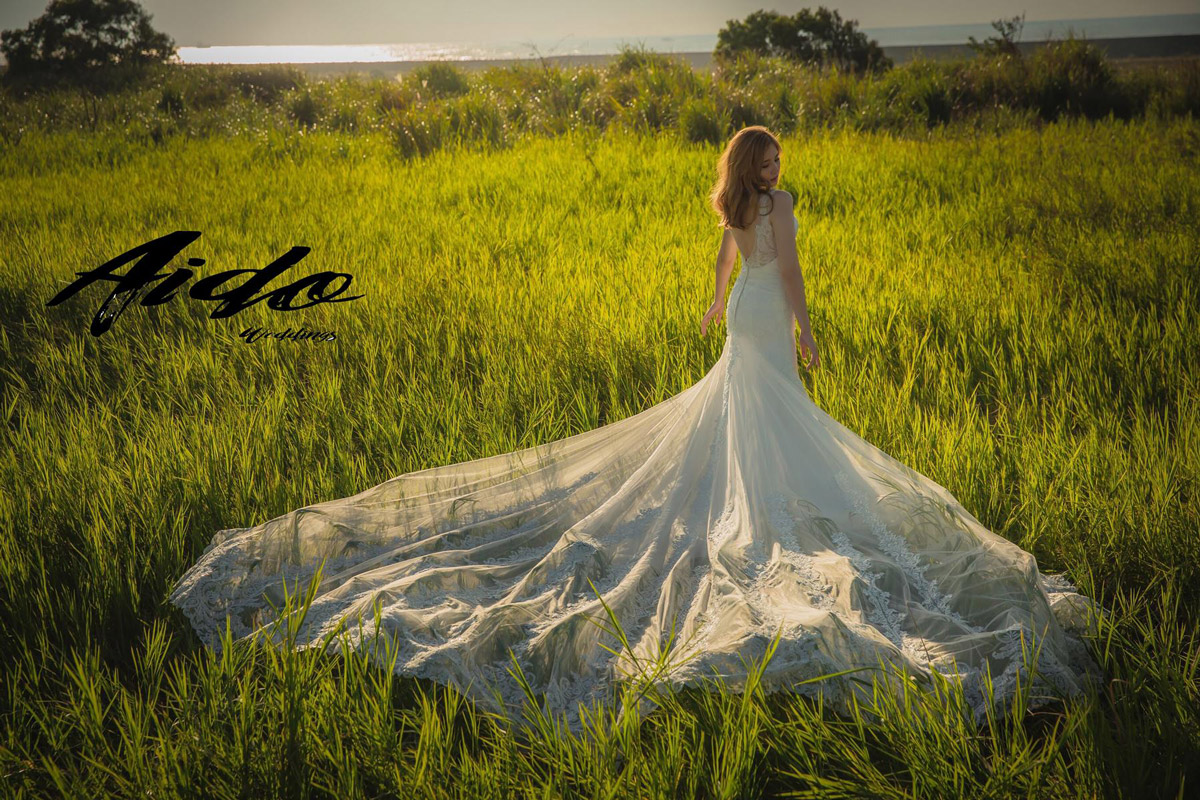 If you're on the small-chested side and have very similar measurements proportionally from shoulder to waist to hip, a plunging V-neck or V-back wedding gown would look incredible on you. Rather than padding up your chest area, or showing off your curves, play on your strengths instead! Go off-shoulder and show off your collar bones, or bring that sexy back (literally). Opt for an A-line dress to compliment your figure, or a halter neckline coupled with a thick sash across your waist to achieve an hourglass look.
Circle (Apple) Body Shape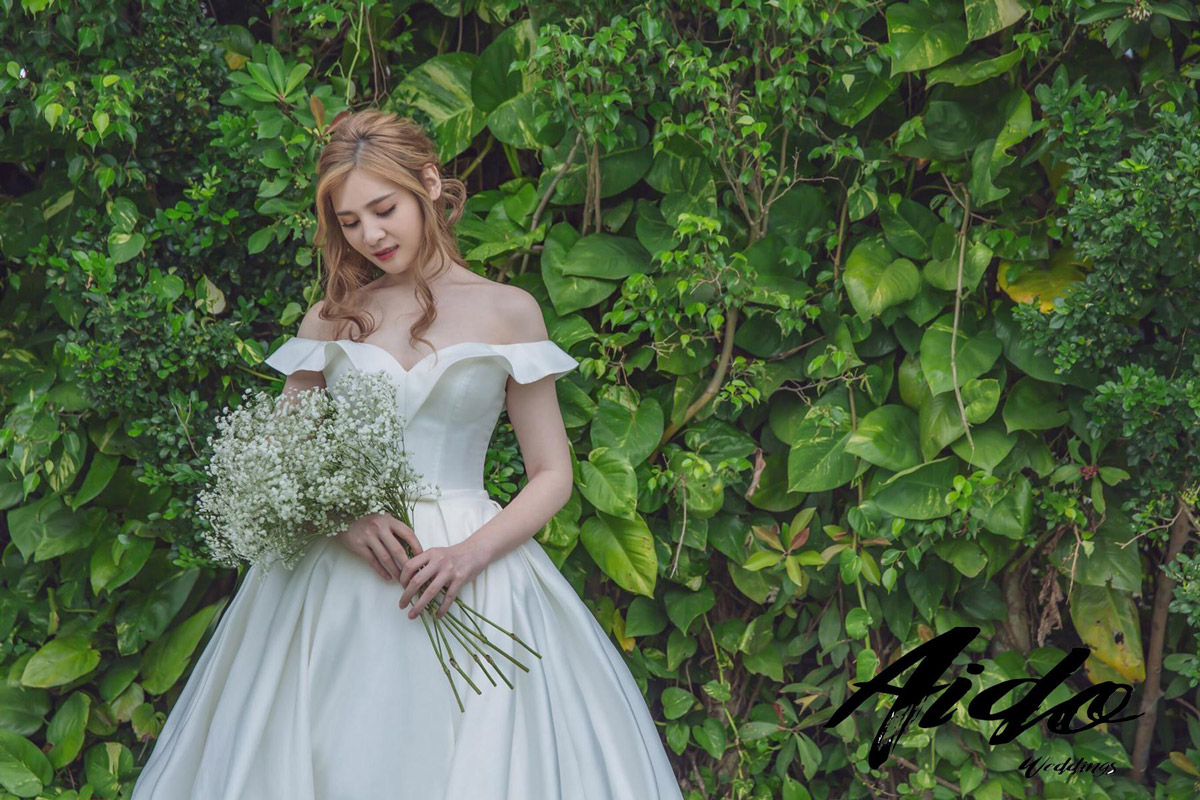 Women with smaller shoulder and hip measurements but a larger bust and waist measurements tend to be apple-shaped. For such ladies, a sweetheart or deep V neckline paired with A-line dresses, empire line, and bias-cut styles are brilliant choices as it highlights your bust, creating a slender neckline and drawing attention away from the mid-riff.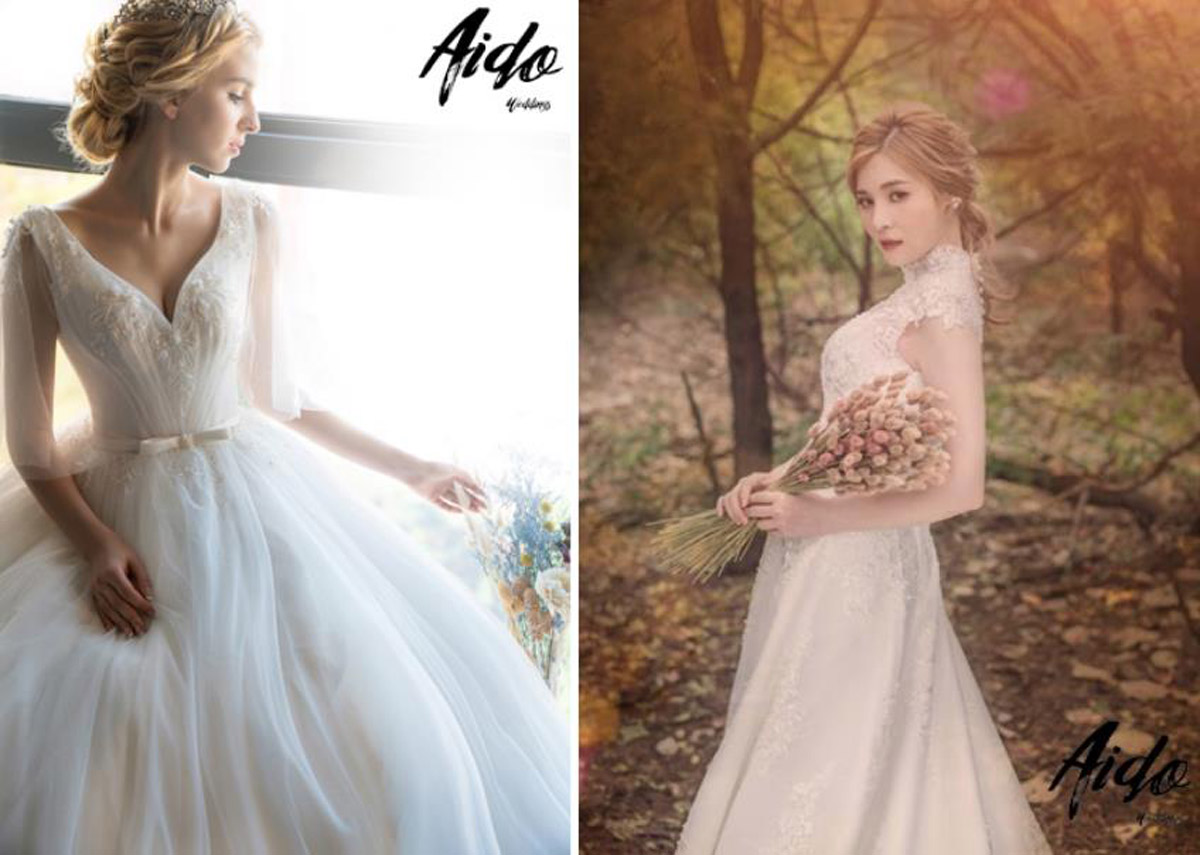 Thick shoulder straps and a high collar will look amazing on you!
Having an intricate collar also adds personality to your dress, as well as take the attention off your mid-section. If needed, you should also choose a gown with wider straps to support a large bust, or go bold with a short wedding dress to show off your slim legs!
Hourglass Body Shape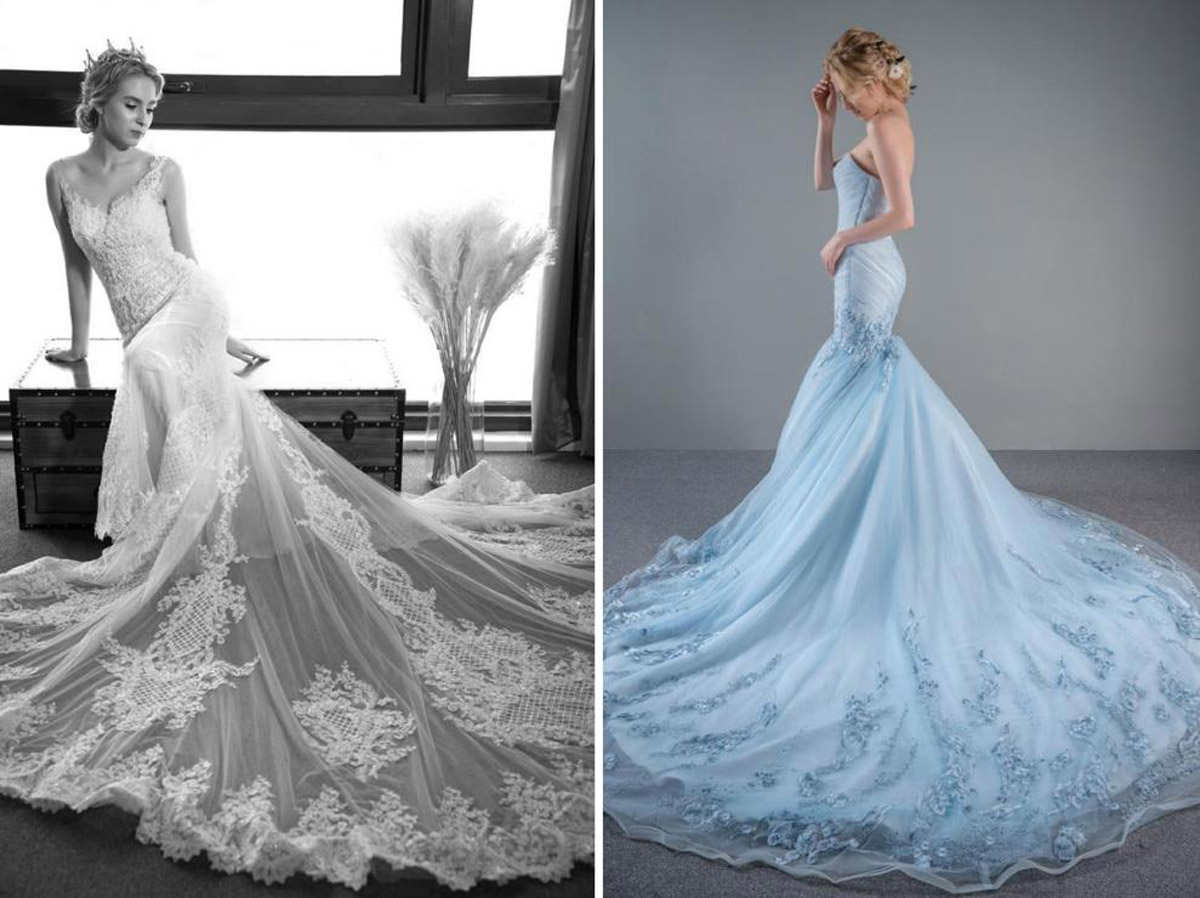 If you have a well-defined waist with shoulders and hips of the same width, celebrate your curves with a mermaid or trumpet silhouette dress! Match it with a sweetheart neckline, or consider wearing a corset top or belt to further accentuate your tiny waistline.
Tip: Mermaid and trumpet dresses can get constrictive in terms of movement; trumpet dresses provide a more relaxed fit than the former.

Gorgeous gowns & high-quality services at Aido Weddings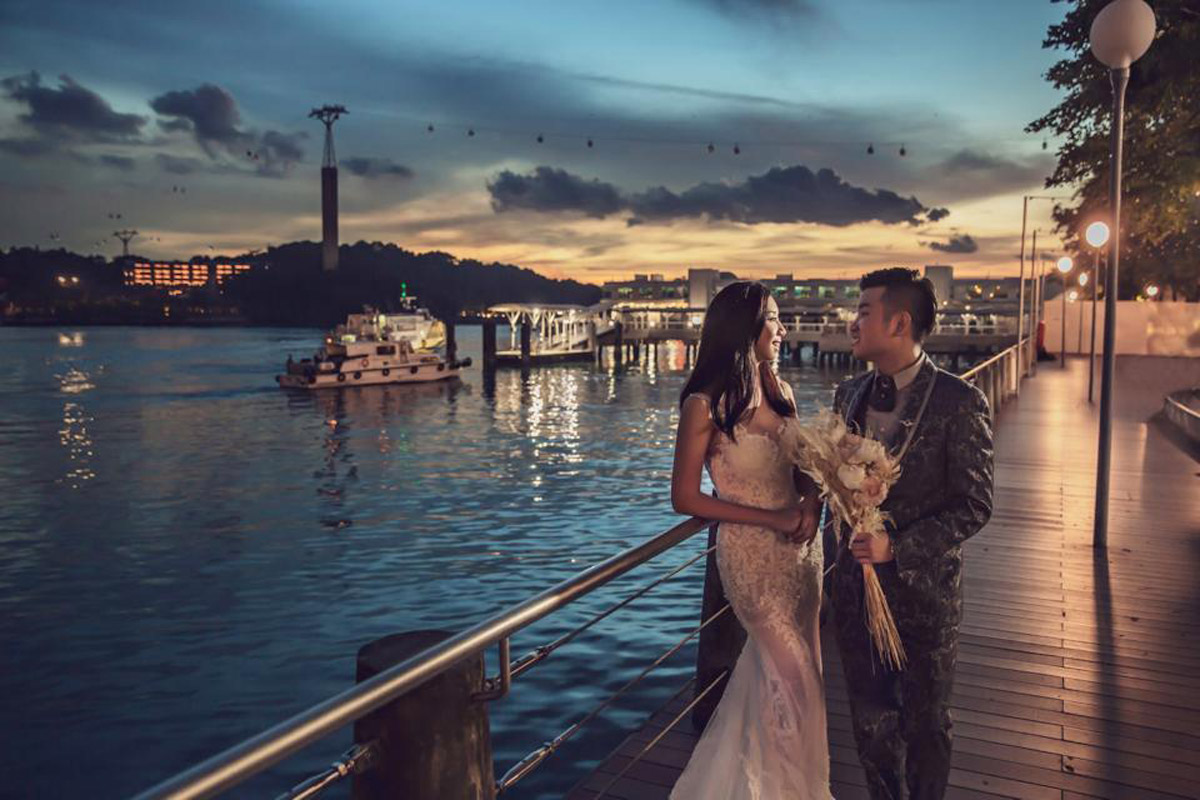 Loving the dress selection so far? These are all from Aido Weddings — a wedding boutique with 10 years of experience in providing the best bridal services for the dreamiest of weddings! With customer service and happiness as their main priority, they're more than happy to listen to your needs and cater to your fancy.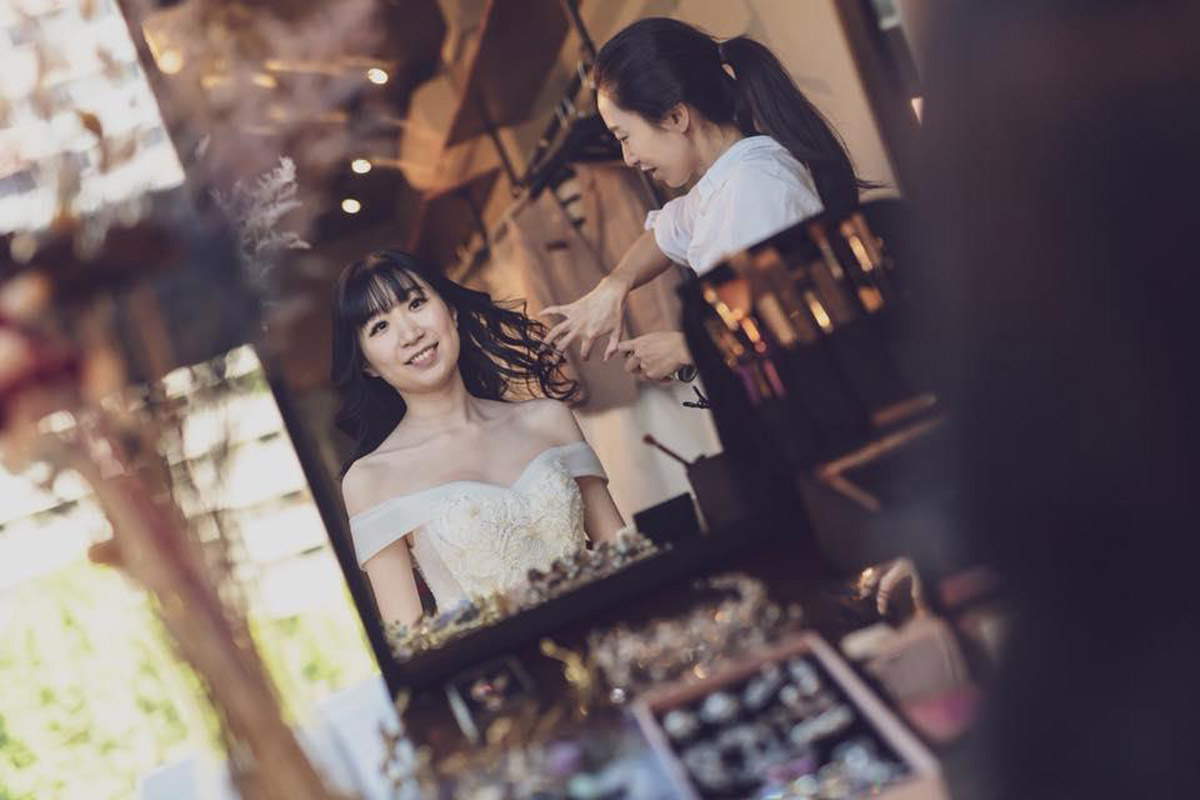 One of the biggest bridal boutique chains in Taipei, they have a wide variety of gowns for both indoor and outdoor celebrations. All their professional photographers and make-up artists here in Singapore hail from Taipei as well, so couples can rest assured that they'll be in good hands in terms of gowns, suits, hair and makeup, and photography.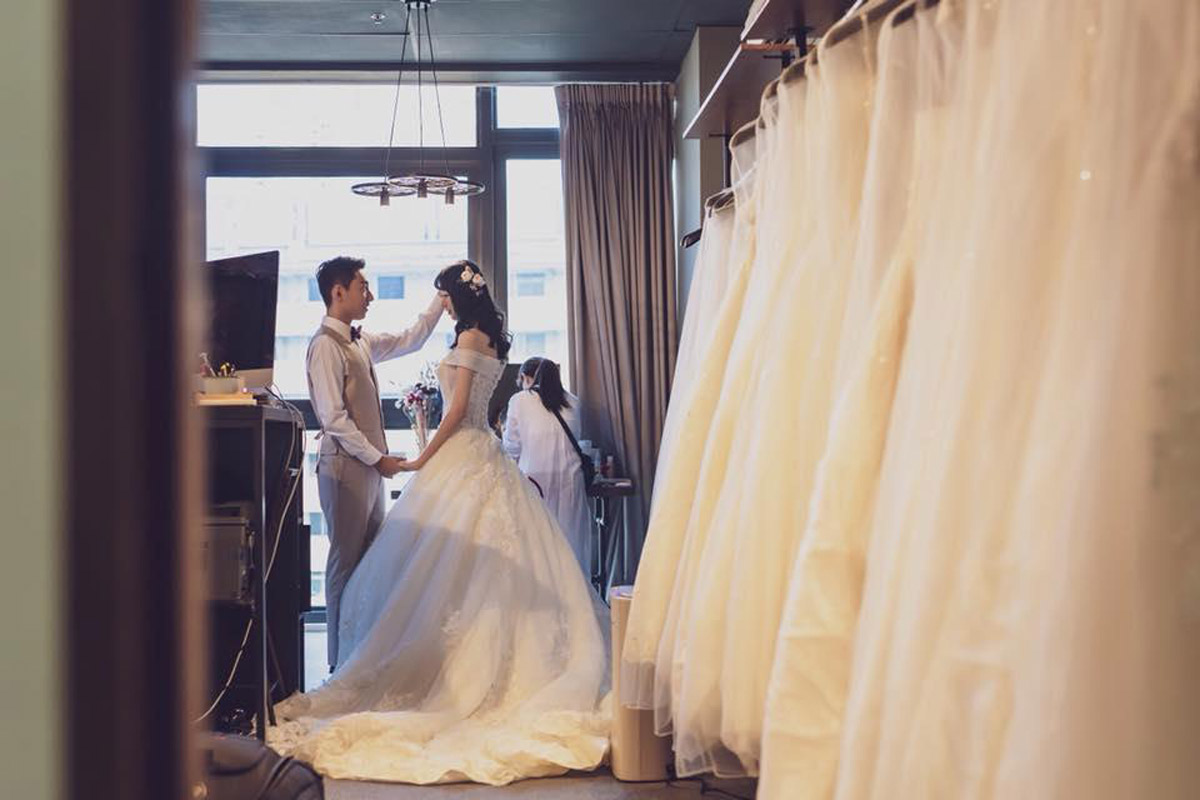 To reach out to Aido Weddings for that perfect gown and bridal package, simply contact them at aidoweddings@gmail.com or call 9363 2757.
Facebook
----------------------------------------------------------------
This article was written for Aido Weddings & Events.
All images sourced from Aido Weddings & Events unless otherwise stated.