Eternal Luxury
2015-07-02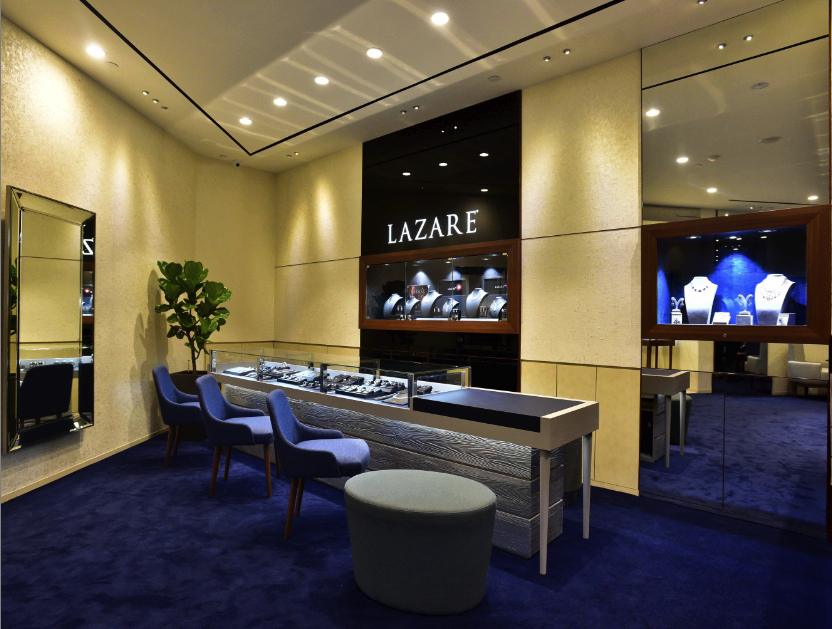 Esteemed Hong Kong fine jewellers Larry Jewelry once again opened the doors of its 1,130 square-feet ION Orchard boutique on 24 June 2015, following the completion of an elaborate refurbishment. Famed for its fine diamonds, gemstones and craftsmanship, as well as being the sole distributor of Lazare Diamonds® in Singapore and Indonesia, it currently has two local boutiques located at Paragon Shopping Mall and ION Orchard.
Officially launched by its Executive Director and Chief Executive Officer Caric Hon, Retail Director Eric Tay and Administrative Director Catherine Ng, a fresh exclusive bridal concept was also unveiled to a prestigiously select gathering of VIP guests, socialites and jewellery connoisseurs alike in the revamped deluxe boutique.
The pioneering bridal concept introduced at the re-opening is exclusive to the ION Orchard boutique. Promising an unforgettable shopping experience, it features by-appointment-only jewellery consultations helmed by their dedicated and experienced service team. The boutique has also expanded its range of jewellery collections to offer even more sumptuous choices for the big day and beyond – exquisite collections for special moments in life, such as Mothers' Day and graduations, were also rolled out at the revamped outlet.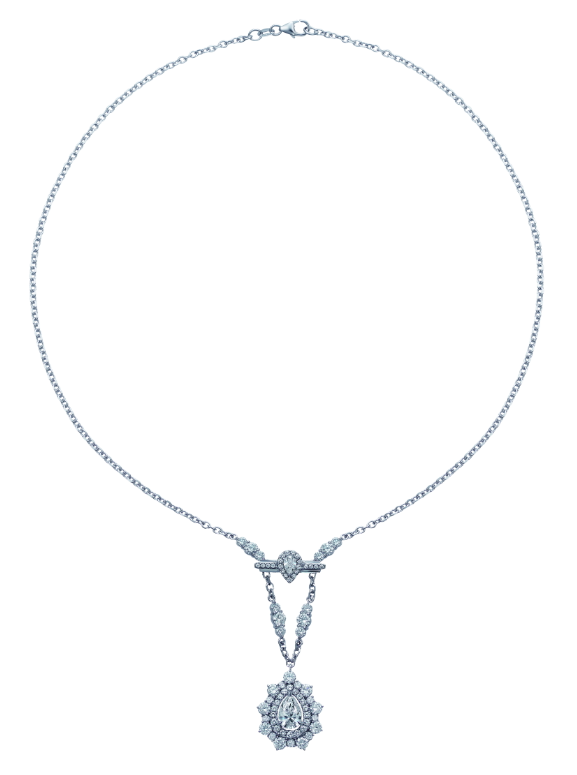 Tudor Necklace in 18K White Gold, SGD $17,200 from Larry Jewelry's Eternal Bride Collection
Larry Jewelry's latest bridal offering, the Eternal Bride Collection, was also unveiled by Mr. Caric Hon at the event to commemorate the new bridal concept. Eight signature wedding jewellery styles will perfectly complement and highlight any bride's sense of individuality. The collection distils the best of timeless phases in fashion history to offer adornments like no other, celebrating the diversity in brides – from the intricate femininity embodied by the "Romantic" series to the alternative edginess that free spirits will love in the "Art Noveau" set.
The event also highlighted the brand's aim of fine-tuning itself to match the rising affluence and cosmopolitanism of the region. This is elegantly reflected in the understated yet unmistakeably luxurious revamped interiors of the boutique. Plush furniture and ambient lighting convey lavish flair, balanced by signature hues of "Larry Blue" throughout the boutique that render the shopping experience a leisurely, enjoyable one. Jewellery collections can also be expected to expand in range and style to better cater to gilded globetrotters.
Larry Jewelry's refurbished ION Orchard Boutique follows the 2014 revamp of its flagship store in Paragon Shopping Mall, in an ongoing rebranding exercise which aims to diversify the brand's portfolio and business segments across Asia Pacific. It has swept numerous awards, including being the first winner of De Beers International Awards, the Singapore Service Star (2010 to 2012), the Excellent Service Award (2005 to 2010) and the Tourism Host Award in 2011 (Retail Category).