Most Popular Locations For Wedding Photography In Singapore
2017-05-02

Are you excited for your first wedding photo shoot? With an experienced wedding photographer and a magnificent location for your wedding photography in Singapore, it is surefire a fun and memorable experience. From mystical gardens, charming little-known nooks to historical sites, there is no shortage of wonderful venues for a photo shoot. No matter what your wedding theme may be, there is surely a perfect spot for it.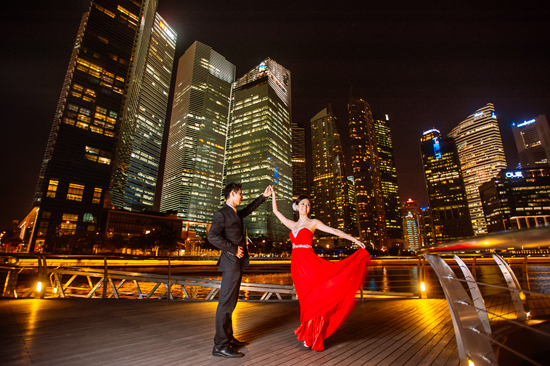 Indeed, there are numerous places in Singapore with mesmerising scenery ideal for wedding photography. However, if you haven't decided where to hold your wedding photo shoot, here is a list of the most popular locations in the country where you can create lasting memories through beautiful photos.
Marina Bay Area
With such panoramic scenery, the Marina Bay Area becomes a favourite location for wedding pictorials. This location will definitely provide a luxurious and classical spank to a prenuptial photo shoot. The area is filled with spectacular architectural designs of skyscrapers and unique structures like Anderson Bridge, Esplanade, and National Museum. When the night falls, the Marina Bay Area is filled with sparkling warm coloured lights that will certainly exude a romantic feel to the photos. Having a photo shoot at night will surely be romantic and unforgettable.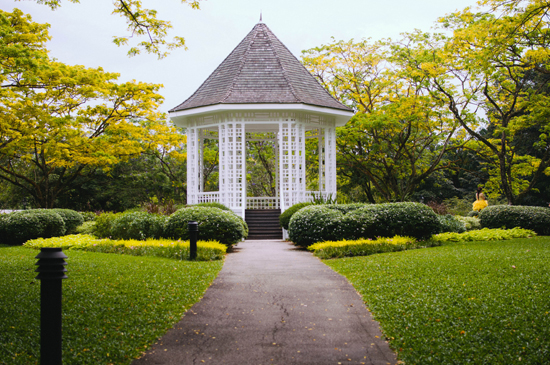 Botanical Gardens
Being inscribed as a UNESCO's World Heritage Site, it's no surprise why Singapore Botanic Gardens becomes a favourite wedding photo shoot venue. The garden is showered with magnificent structures like the white pavilions and gazebos, and rich fauna and flora with a plethora of colours that make breathtaking photo background. Botanic Gardens also boasts a tranquil ambience that can turn your photo shoot into an intimate and enjoyable session. This venue for wedding photography in Singapore will give a fairy tale touch to the wedding pictures.
Bukit Batok Nature Park
When it comes to panoramic views, Bukit Batok Nature Park will not be left behind. This location can give your wedding photos a bewildering touch. Couples who are adventurous and who are nature-lover will undeniably enjoy shooting in this area. There are some lookout points in the park that are as high as a 10-storey building. You can play with different themes when shooting at Bukit Batok Nature Park, like as a hiker or fairy tale.
Fort Canning Park
Fort Canning Park has transformed into an iconic prenuptial photography venue in Singapore. Being a witness to various historical milestones, it is perfect for a vintage wedding photo shoot theme. It features lush greenery, historical artefacts, and eroded relics from the Japanese Occupation during World War 2. So if you want to add a classic touch to your wedding photos, Fort Canning Park is the best place to go.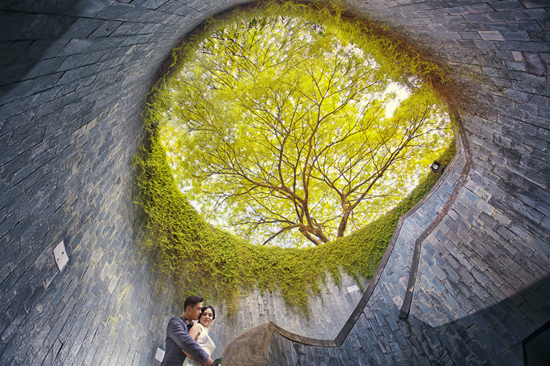 Punggol Waterway
Punggol Waterway Park is increasingly becoming the first choice for wedding photography in Singapore amongst many couples. Even though it is manmade, it doesn't look like one. The harmony between the calm waters and the thick foliage make a perfect combination create a romantic and tranquil atmosphere. This scene can become even more romantic when the blue skies reflect on the calm waters. Couples can choose to have their pictorial in any sections within the waterway park, including Recreation Cove, Green Gallery, Nature Cove, and Heritage Zone. The most popular options are the Nature Cove and Green Gallery due to the lush green surrounding.
Request a quote from over 450 wedding vendors

Get A Free Quote Now