My Dream Wedding's Exciting New Launches: 2020 S/S Wedding Gowns, World-Class Destination Studios & More
2020-08-15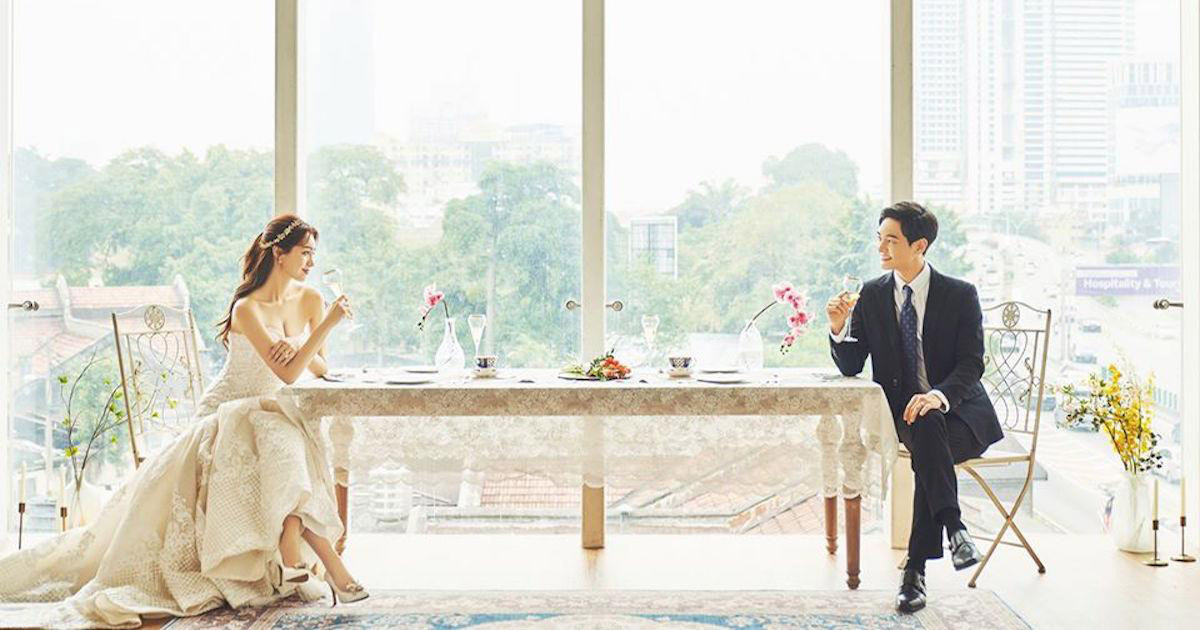 The latest and hottest picks for a trendy wedding of your dreams
Known for its extensive bespoke and premium wedding services, My Dream Wedding is a Korean-inspired bridal boutique that has been at the forefront of Asia's wedding scene for decades.
Originally hailing from Hong Kong with numerous boutiques now available across Asia, they've constantly challenged and reinvented themselves to consistently put out new, in-trend offerings so that couples always have a wide variety of options to fully express their individuality and unique love story.
Once again, My Dream Wedding dropped some new launches recently, and we can hardly contain our excitement — it has a brand new Spring/Summer gown collection, perfect for our sunny weather, a fashion-forward "Mix & Match" wedding album format, and world-class studios that mirror destinations halfway across the globe.
Here's a closer look at their new services!
1. Spring/Summer 2020 Wedding Gown Collection
Get ready to steal hearts with My Dream Wedding's Spring/Summer 2020 collection! Renowned for their exquisite gown craftsmanship, brides-to-be will not be disappointed with this new range of sweet and romantic gowns.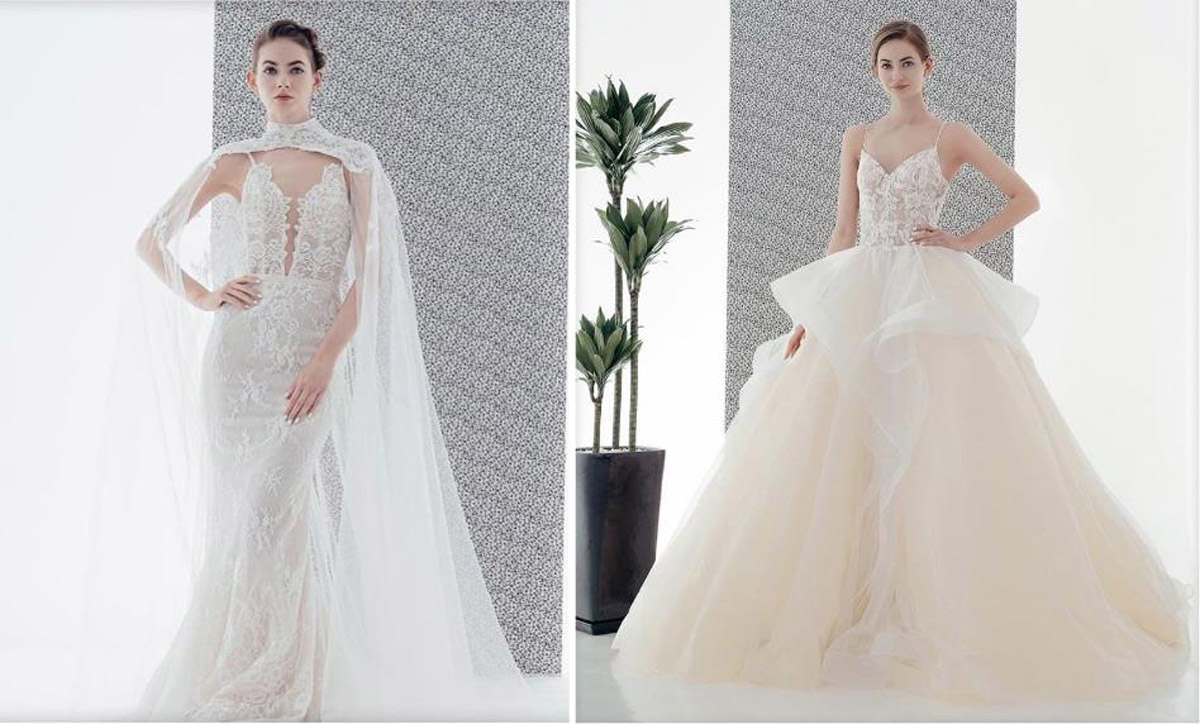 Whether you prefer ball gowns, mermaid dresses, or an A-line cut, this collection will leave you spoiled for choice. Make a grand entrance in a trumpet lace embroidered dress that comes with a high-collar cape, or look enthralling in a whimsical layered tulle gown!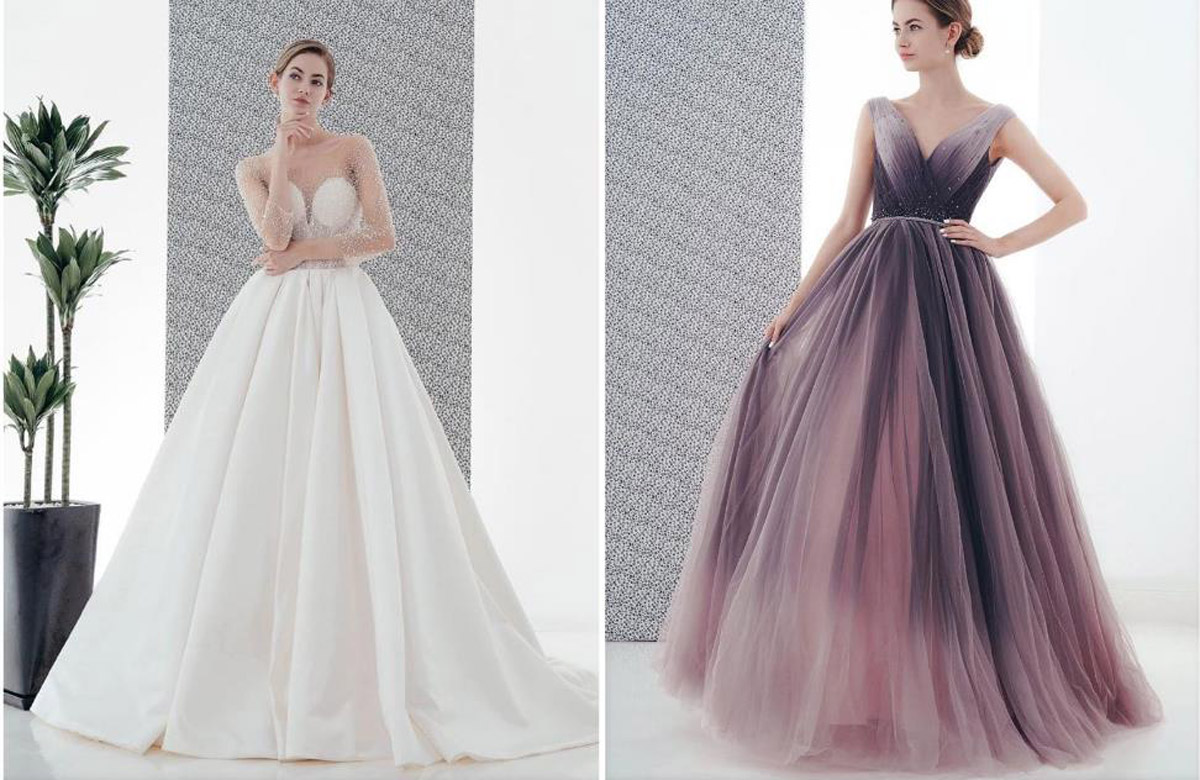 If illusion necklines are your cup of tea, the collection's illusion sweetheart neckline dress (that with a cheeky deep plunge) may catch your fancy, while their deep ombre purple evening gown is a match made in heaven for regal brides who wish to look bold and stunning during their second march-in.
2. Personalised "Mix & Match" Wedding Album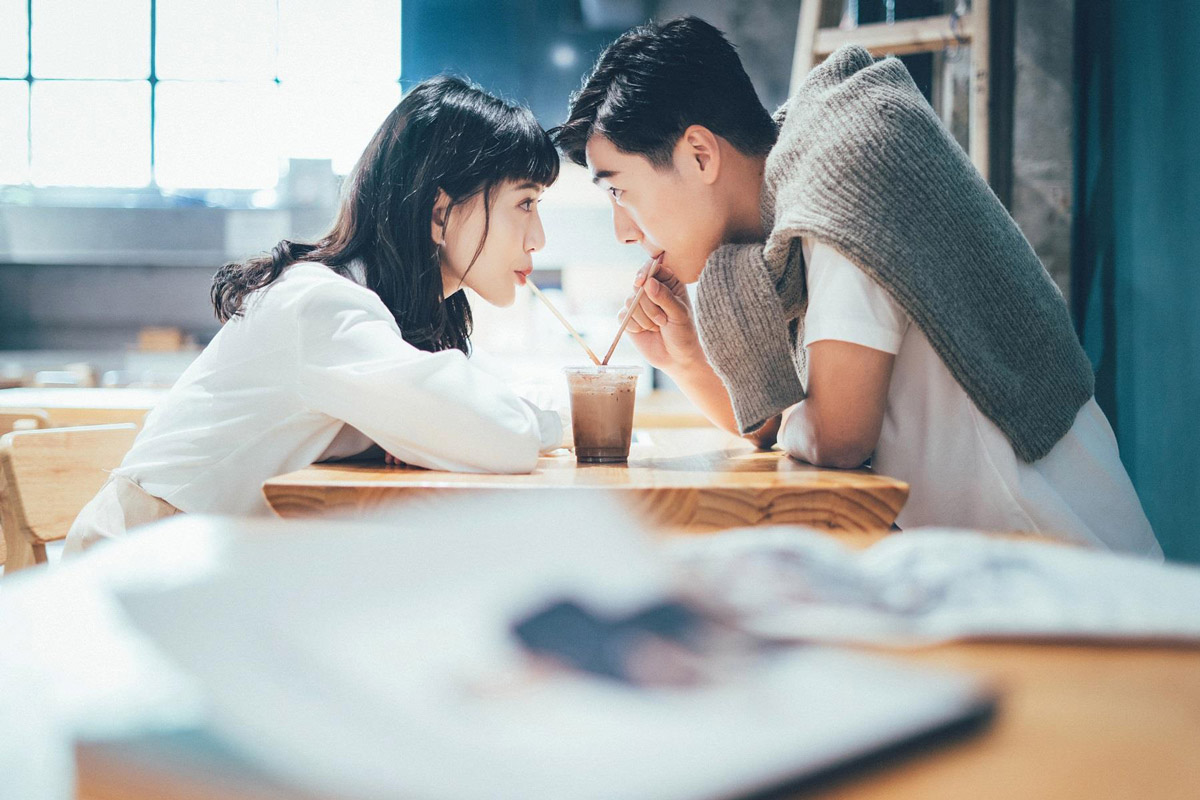 Good news for those who are looking for a more personalised wedding photography concept! With a customisable "Mix & Match" editorial-style wedding album, you'll be more involved in the whole process – from choosing the theme of your photoshoot, to curating the narrative of your album. You'll be in charge of telling your love story the way you want it to be told, and your guests can flip through your wedding album as if it were a magazine spread.
3. World-Class Destination Studios for Pre-Wedding Photography
Dubbed "Land Beneath the Wind", this painting-like photography concept is only exclusively available at their newest studio in Kota Kinabalu, Sabah!
You can count on them to take your pre-wedding photos up a notch with their sophisticated studios and destinations in Malaysia. With impeccable attention to detail, these studios allow your photos to look like they were taken in Europe or Korea, both pinnacles of romance, when you're actually in our neighbouring country!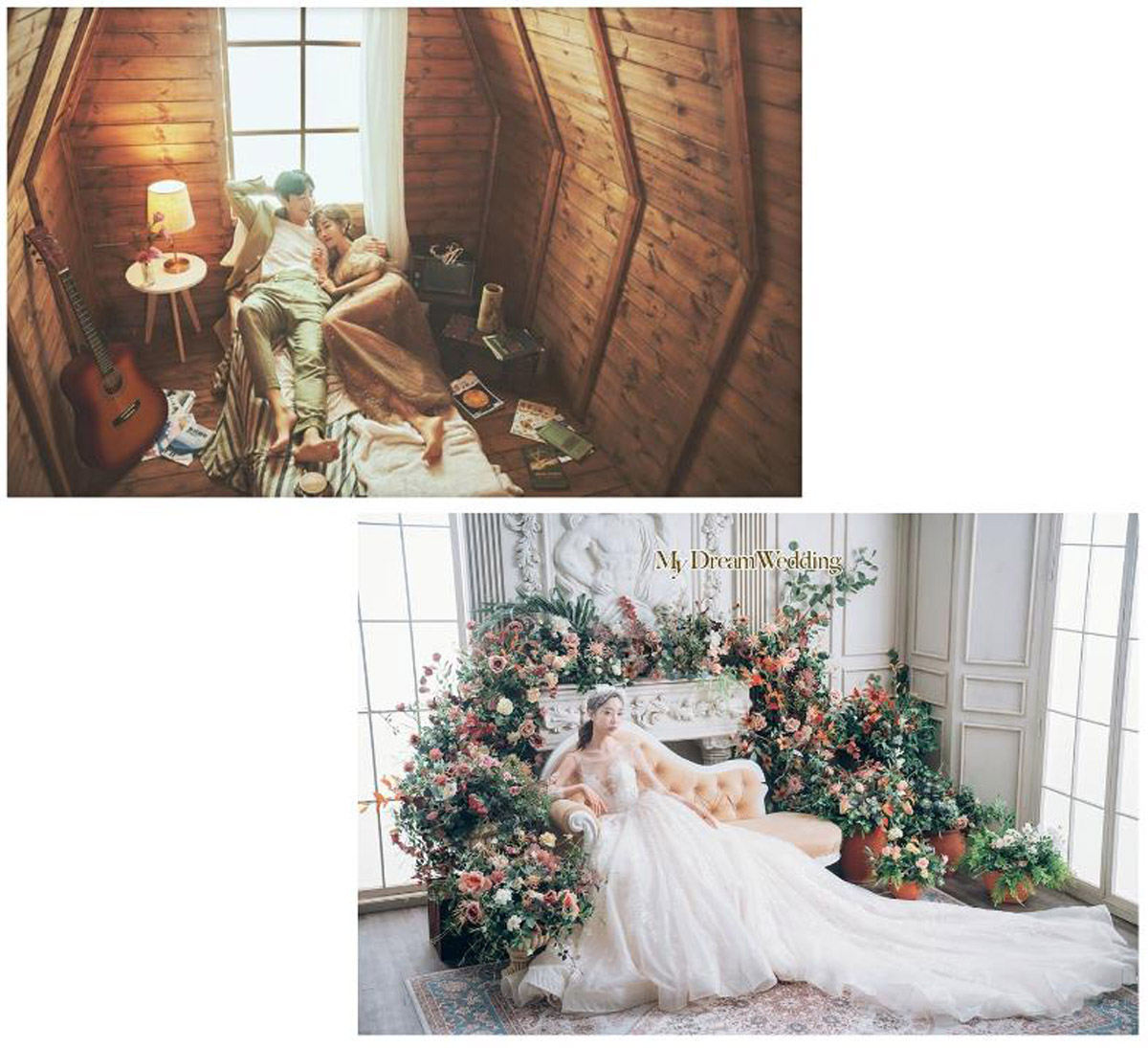 A sneak peek at some of the indoor set-ups in My Dream Wedding's newest studio
Their newest 8,000 sq ft studio in Kota Kinabalu allows you to experience a mix of breathtaking scenic nature views from the mountains with chic indoor studio photography. For those who are into the charming Korean Village aesthetic, they even have a realistic studio photography in Kuala Lumpur that mimics the four seasons, a Korean village, and you can complete the look with an authentic traditional hanbok as well.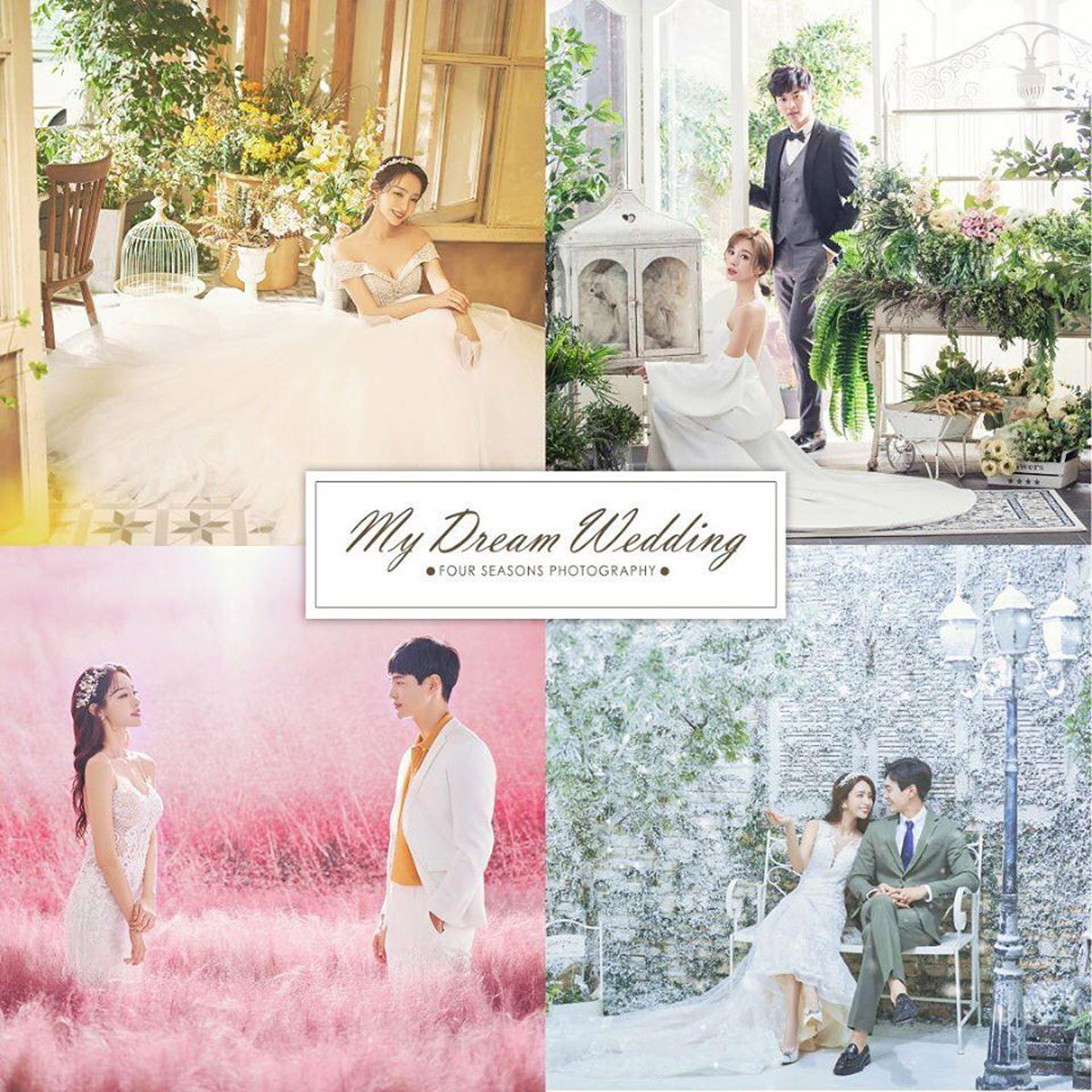 If you prefer a more culturally-rich vintage look, their boutique in Penang offers outdoor photography, where you and your significant other can pose against colonial shophouses with beautiful murals along the famous Penang Street Arts! Alternatively, go bold with their brand new "Blockbuster" photography concept and be the main star of your very own romance film.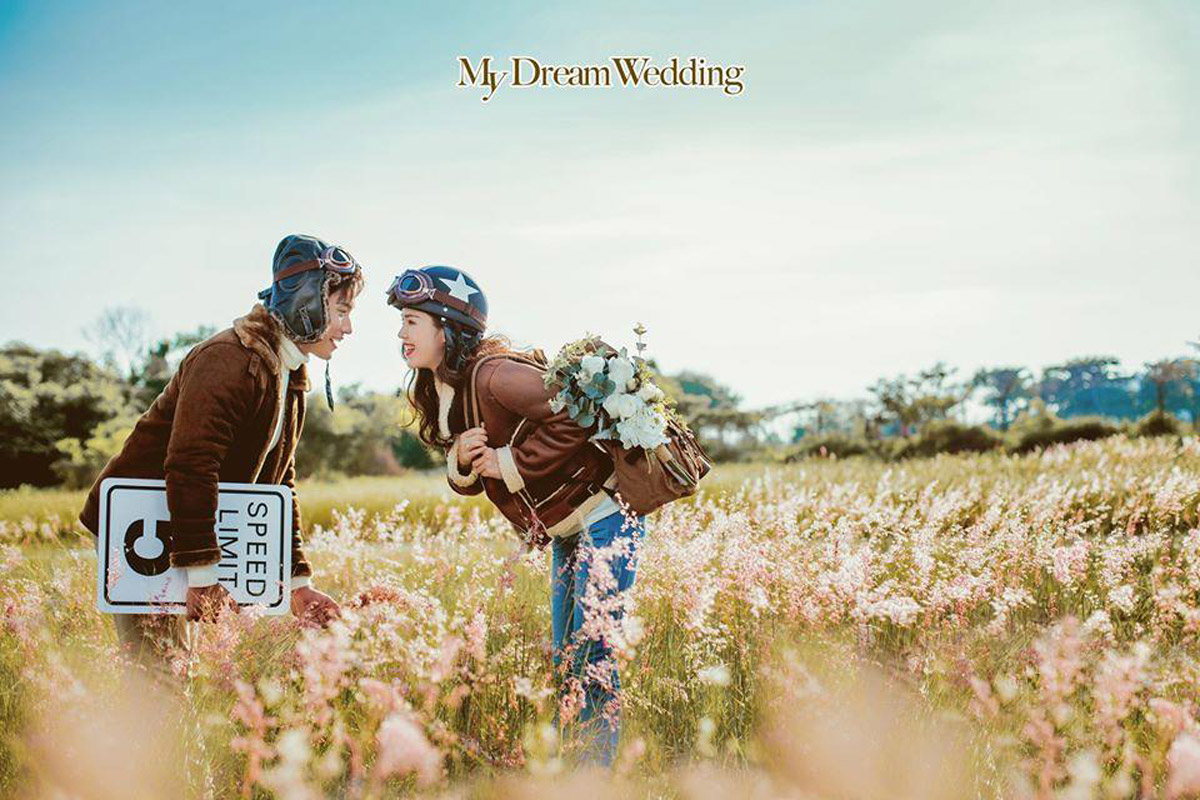 Of course, with the current COVID-19 situation, it may seem like an overseas wedding shoot right now is out of the question. However, that's not the case! For couples who are planning to postpone their wedding till next year when social gathering and travel regulations are slightly more relaxed, now's the best time to seal your packages at attractive low prices. Don't be afraid to voice out your concerns to the team at My Dream Wedding — they'll be more than happy to work out something with you.
Bespoke one-stop bridal service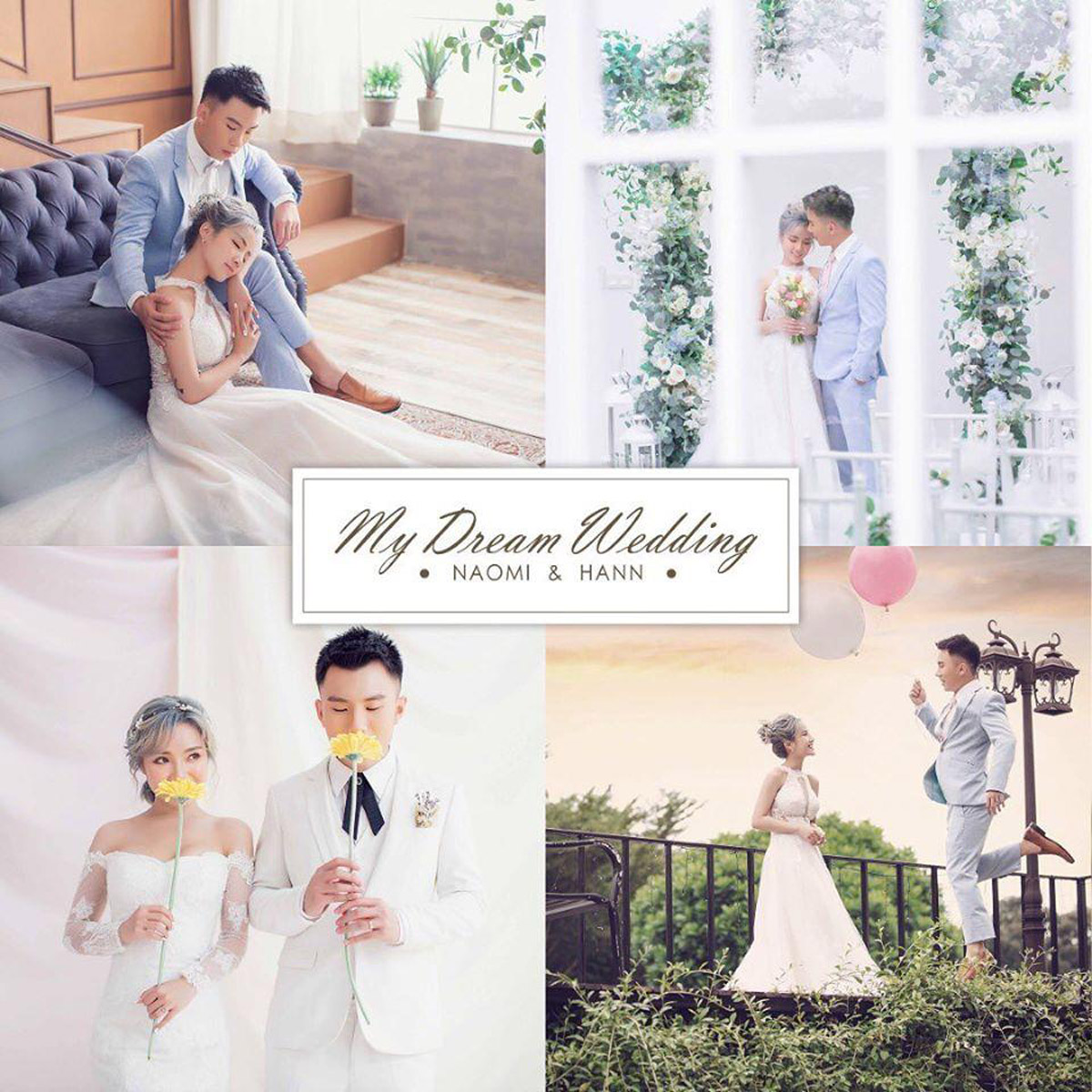 Naomi Neo engaged My Dream Wedding for her Korean-themed pre-wedding photography session
My Dream Wedding has been set in motion by a team of professional consultants, hair and make-up artists, as well as photographers — it's no wonder their services are being highly-raved amongst many couples, celebrities, and influencers alike.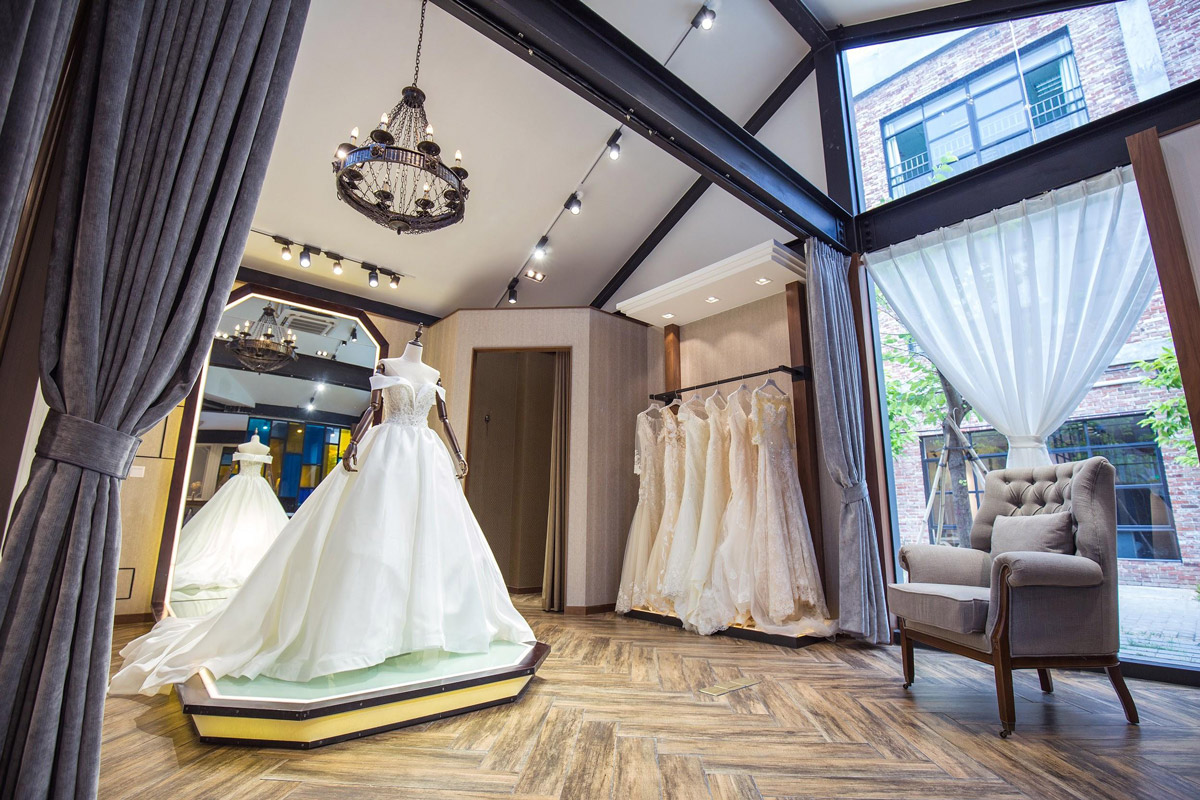 One of My Dream Wedding's boutiques
Committed to capturing every couple's individuality and providing a tailored wedding experience based on your needs and preferences, this one-stop bridal boutique spares no expense in ensuring that you only get the highest-quality gowns, hair and makeup services, and wedding photography and videography.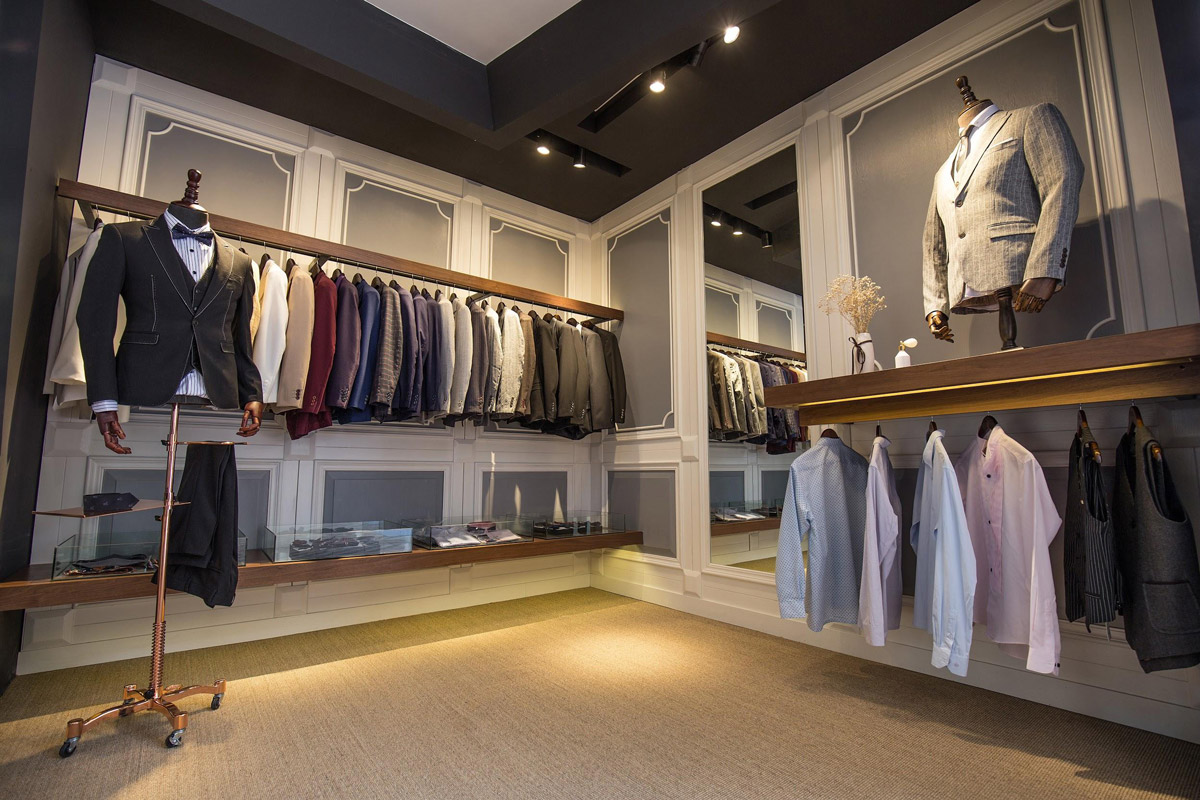 One of My Dream Wedding's boutiques
To find out more about how My Dream Wedding can get you a few steps closer to realising the wedding of your dreams, simply reach out to them here, drop an email at contactus@mydreamwedding.com.sg, or call 6438 1237!
My Dream Wedding
Address: 52 Tras St, #01-01, Singapore 078991
Opening Hours: Tues to Sun | 12PM to 9PM (Closed on Mondays)
Telephone: 6438 1237
Email:
contactus@mydreamwedding.com.sg
Website
Facebook
Instagram
-------------------------------------------------------------------
This article was written for My Dream Wedding.
All photographs were sourced from My Dream Wedding.