Say 'I Do' to Savings: Incredible Wedding Deals
2023-09-11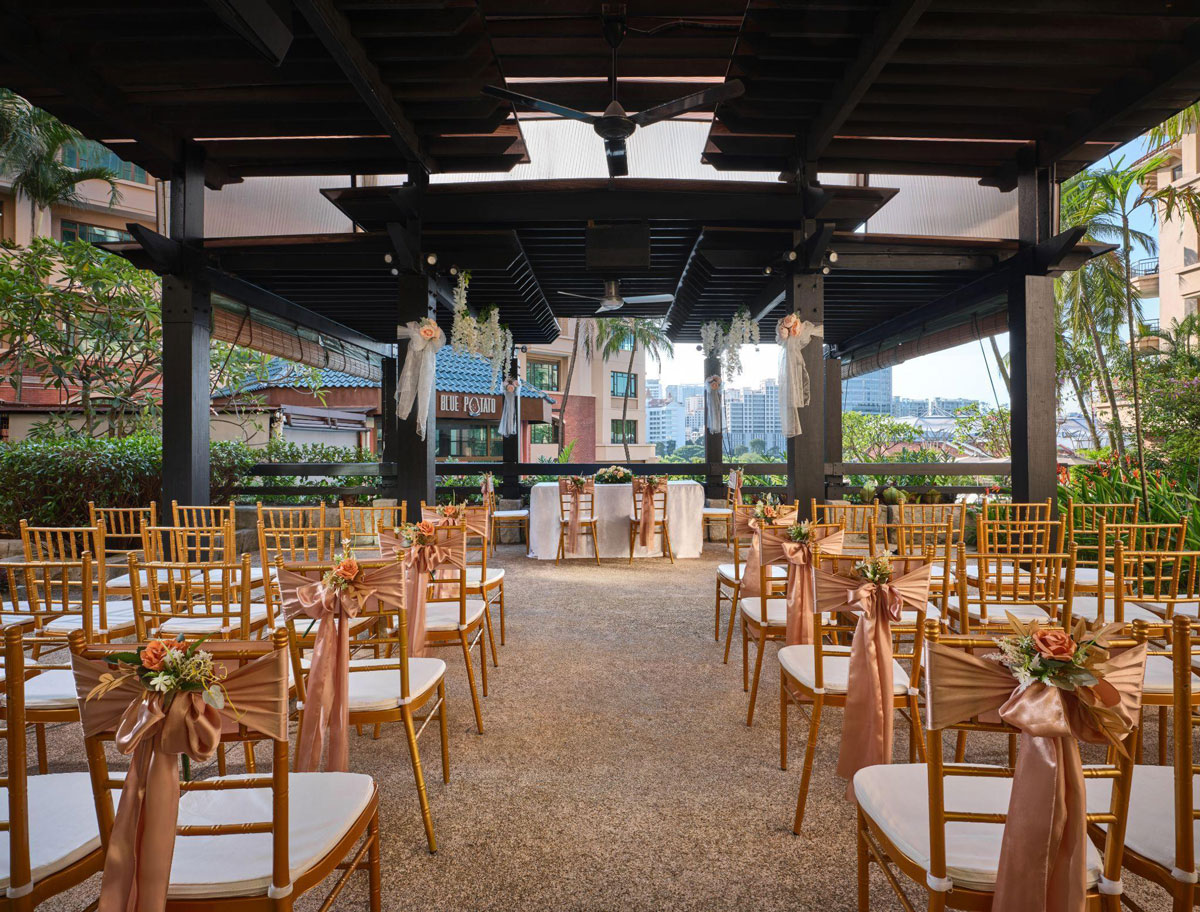 Source: Paradox Singapore Merchant Court At Clarke Quay
Embarking on the journey of planning your dream wedding is a thrilling adventure, but it's no secret that the process can come with its fair share of challenges. To walk alongside you on your path to the altar, enjoy a range of offers from hotel venues to wedding jewellery with Citi Credit Cards, that will make your journey to "I do" a stress-free and memorable one.
The Wedding Venue To Say "I Do"
Enjoy a world of possibilities with these Citi wedding privileges, allowing you to enjoy a variety of wedding-related services while relishing a good deal. This means that whether your vision includes a lavish wedding at a high-end hotel or the desire to orchestrate a wedding catering experience in the warm embrace of your own home, these dreams can come to life. Citi Cardmembers can enjoy a fantastic deal while continuing to manifest their wedding dreams in ways that are as unique and personalised as their love story.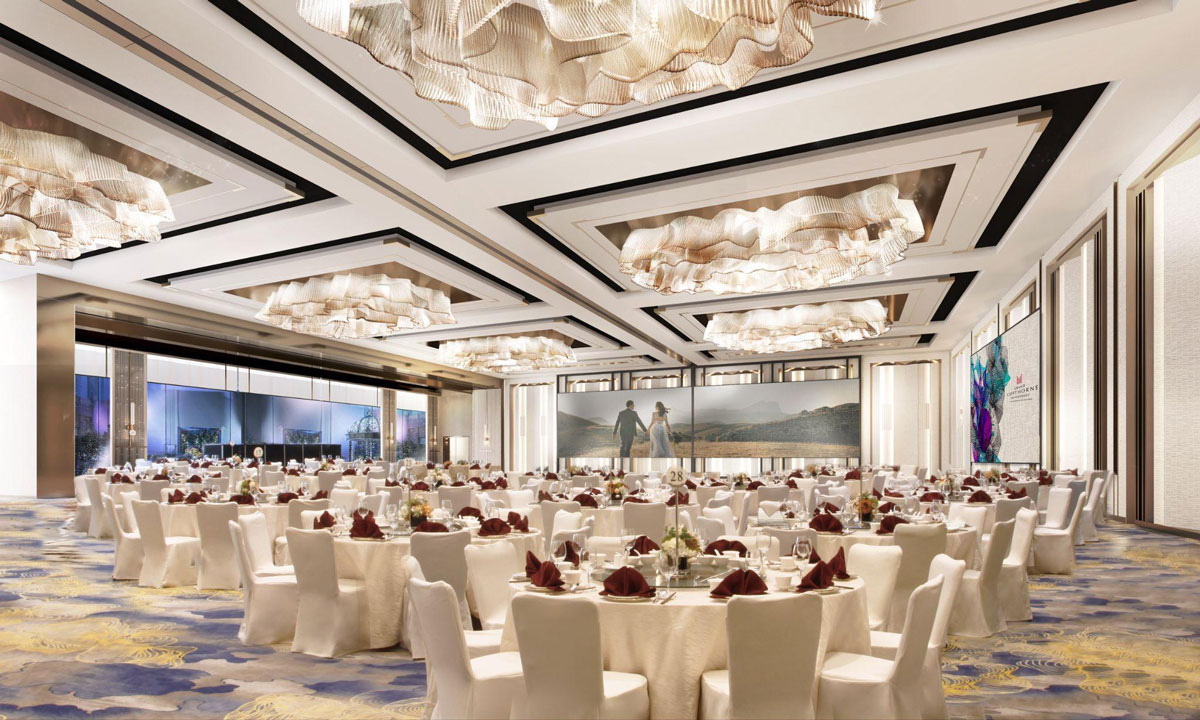 Source: The Grand Copthorne Waterfront Hotel
Embark on a journey of love at Grand Copthorne Waterfront Hotel, where your dream wedding takes centre stage. The venue's all-new grand pillarless ballrooms feature expansive floor-to-ceiling windows, serving as a captivating canvas for the mesmerising starlit night sky or the sun's tender caress. This exquisite setting elevates the allure of your celebration, adding an extra layer of enchantment.
Craft your love story at Grand Copthorne Waterfront Hotel, where a special offer awaits. Citi Cardmembers can enjoy an impressive SGD 100 discount per table for dinner bookings, ensuring your feast is as lavish as your love. But that's not all; the festivities continue with free-flowing beer and wine, amplifying the joy of the moment. The extravagance extends further – indulge in a two-night stay in the luxurious Bridal Suite, and on your anniversary, relive the romance with an additional night's stay, creating cherished moments that will be treasured forever.
Offer Valid Till December 31, 2023
Find out more here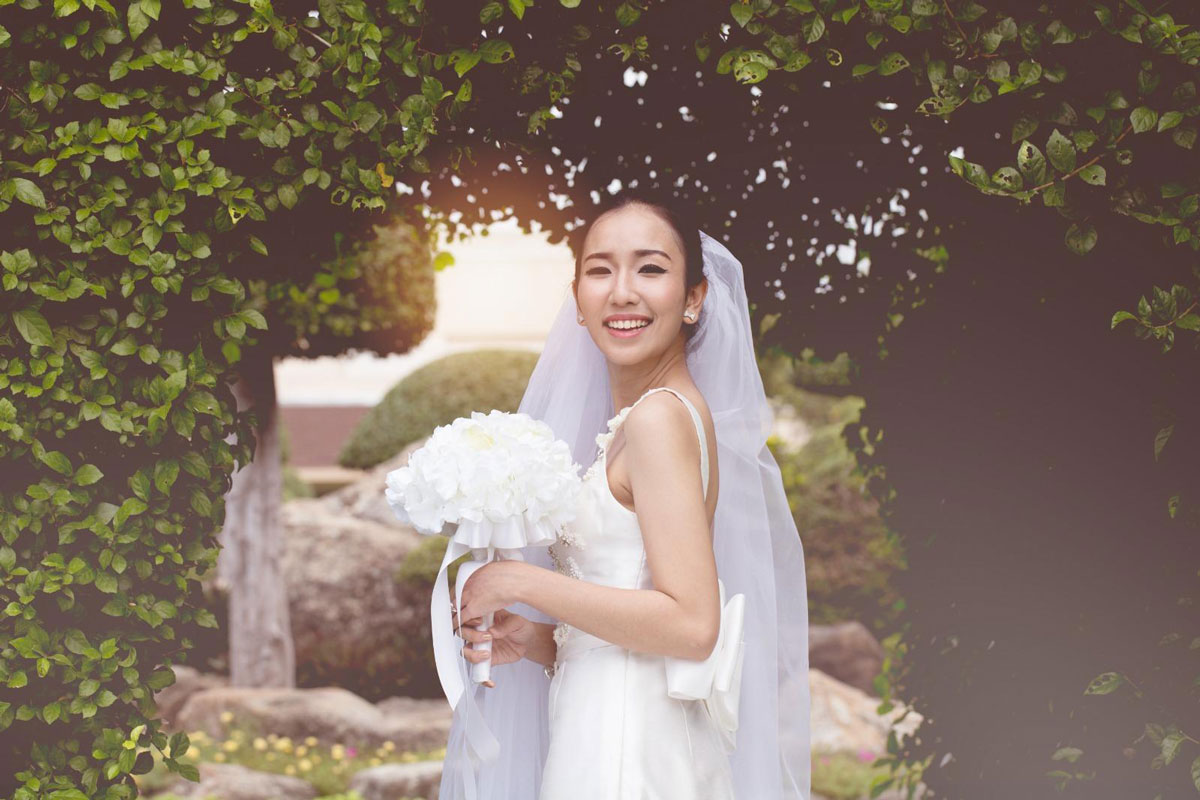 Source: Orchard Hotel Singapore
Nestled in the heart of Singapore, Orchard Hotel Singapore emerges as an ideal wedding destination, boasting its expansive pillarless ballroom capable of accommodating up to a hundred tables. Complementing this remarkable setting is their award-winning Cantonese cuisine from Hua Ting Restaurant that promises to delight your palate
Elevate the elegance of your celebration at Orchard Hotel Singapore. Citi Cardmembers can enjoy a generous 5% discount on your banquet booking, enhancing your special day while keeping your dream wedding comfortably within budget. And for an unforgettable post-wedding retreat, savour two complimentary nights in the Bridal Suite, the perfect setting to begin your journey as a married couple.
Offer Valid Till December 31, 2023
Find out more here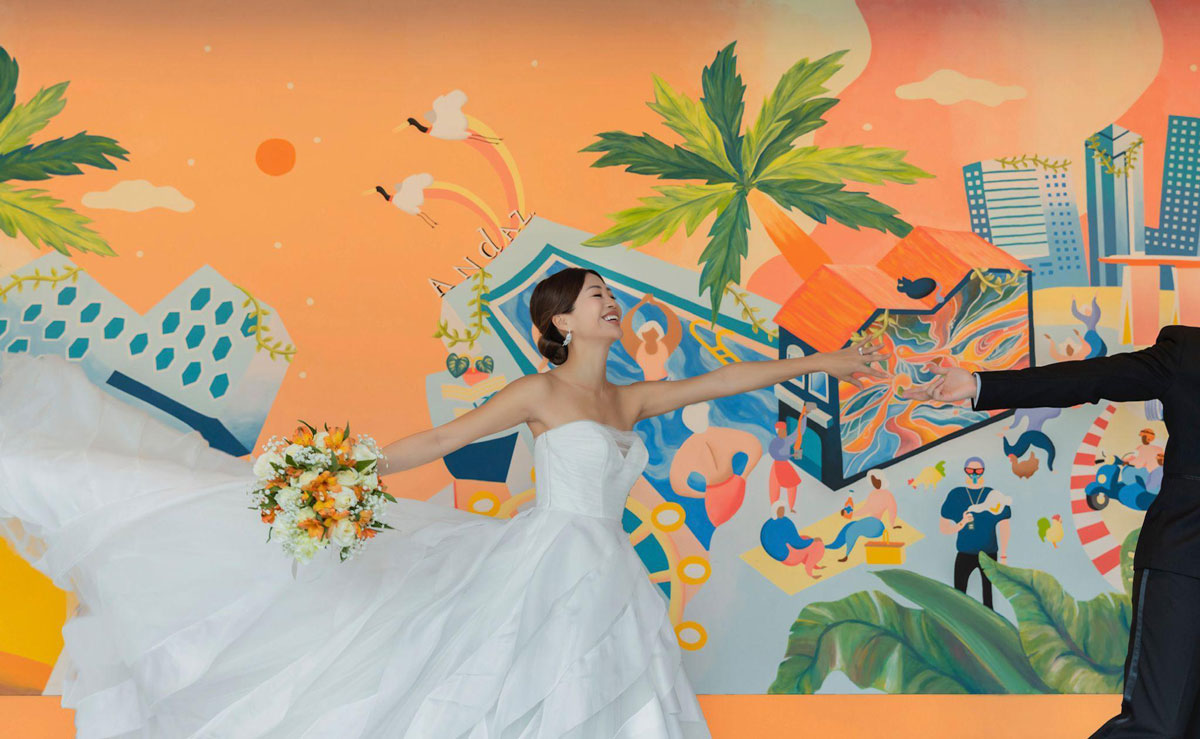 Source: Andaz Singapore
Andaz Singapore offers an idyllic backdrop for a sophisticated ceremony. For an intimate celebration, their Garden Studio presents a versatile environment, effortlessly harmonising indoor cosiness with an outdoor terrace. For grander affairs, the Glasshouse stands as a remarkable choice. Featuring an innovative glass box design, striking ceiling height, and floor-to-ceiling windows, ensuring an opulent and unforgettable experience.
For Citi Cardmembers, Andaz Singapore presents a captivating offer for couples choosing the Glasshouse or Garden Studio for their wedding banquet. With every 10 guaranteed adult guests, indulge in a complimentary bottle of house-pouring red or white wine. It's a thoughtful touch that adds an extra layer of sophistication to your celebration, ensuring that every toast is filled with joy and the warmth of cherished moments.
Offer Valid Till December 31, 2023
Find out more here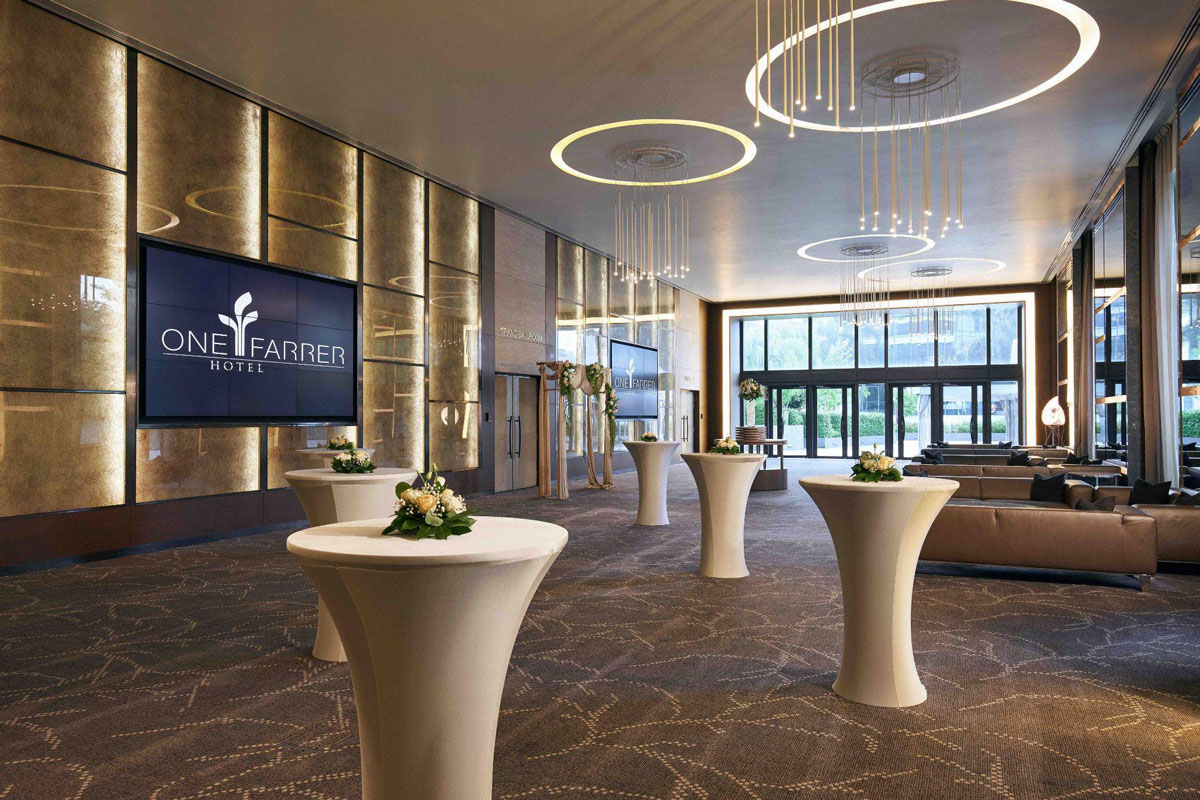 Source: One Farrer Hotel
One Farrer Hotel presents a flexible venue for your wedding, catering to both intimate gatherings and elegant soirées. With distinctive settings and graceful themes, complemented by delightful menus, they offer a range of options for your selection. From magnificent urban views through their expansive floor-to-ceiling windows to the opulent ambience of their grand ballroom, their venues provide a diverse array of possibilities to suit your preferences
Citi Cardmembers booking their banquet at One Farrer Hotel will enjoy the exclusive wedding perk of having an additional night's stay in the luxurious Bridal Suite. This special offer enhances the post-wedding experience, providing an extra touch of indulgence and relaxation for the newlyweds.
Offer Valid Till April 2, 2024
Find out more here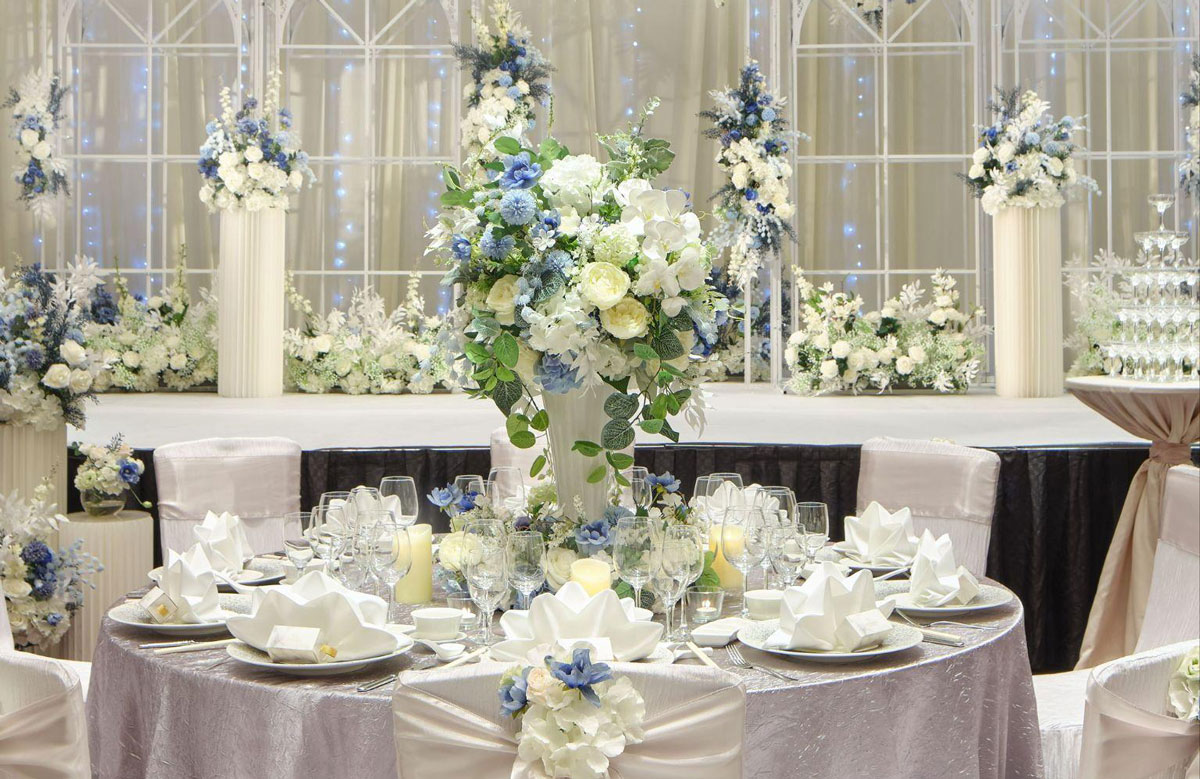 Source: Sheraton Towers Singapore
Whether you're seeking the grandeur of a high-ceiling grand ballroom for a luxurious dinner reception, the intimacy of a private room for an intimate lunch celebration, or the charm of a beautiful garden setting to exchange your heartfelt vows, Sheraton Towers Singapore has thoughtfully curated spaces to match your every desire. Your wedding vision can truly come to life in their carefully designed venues, each offering a unique atmosphere to complement the tone and style of your celebration
To add a touch of enchantment to couples' wedding experiences, Sheraton Towers Singapore offers two exclusive privileges for Citi Cardmembers booking a banquet. Couples can enjoy an additional night's stay in the opulent Bridal Suite, inclusive of breakfast for two and access to the hotel's refined Lounge, as well as indulge in three hours of unending wine or a three-hour free-flow of beer, adding an extra layer of festivity to the occasion.
Offer Valid Till December 31, 2023
Find out more here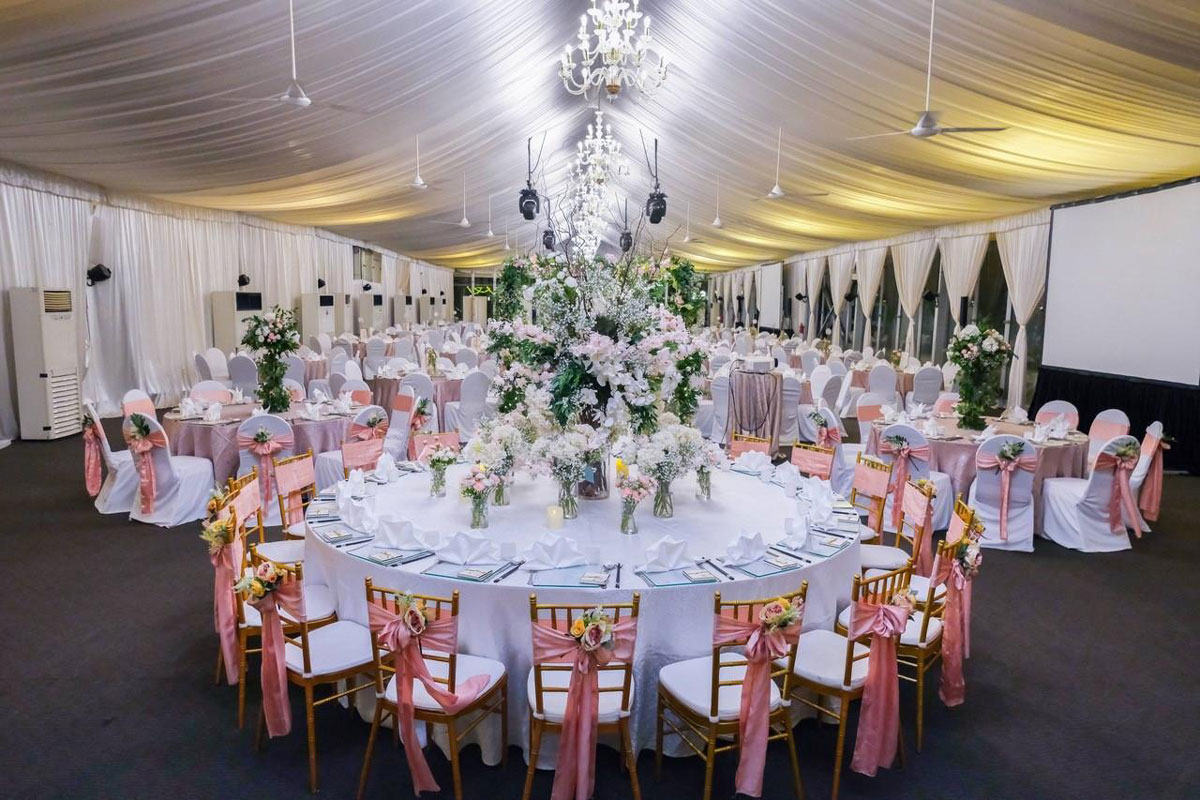 Source: Hotel Fort Canning
Situated in the middle of Fort Canning Park, this hotel offers a stunning view of lush greenery and nature. Wed in style in their elegant ballroom or opt for the largest air-conditioned indoor marquee. Adorned with chic chandeliers and equipped with a state-of-the-art multi-coloured lighting system, the marquee is set against the colonial edifice, forming an opulent backdrop. It is a picture-perfect venue that is excellent for weddings.
Hotel Fort Canning extends a special invitation to Citi Cardmembers who are embarking on their wedding preparations. The hotel offers an enticing extra – a post-event High Tea set for six (6) guests worth SGD228++. This delightful treat becomes yours to savour upon confirming your selected wedding package at Hotel Fort Canning, adding a touch of sophistication and indulgence to your celebration.
Offer Valid Till April 30, 2024
Find out more here

Have an unforgettable wedding soirée of utmost style and elegance at Fairmont Singapore and Swissôtel The Stamford, where every dream wedding can become a reality. With a variety of versatile event spaces, the hotels are your venues of choice for creating a personalised and enchanting wedding. Whether it be a wedding that has a romantic vintage theme or one with a rustic outdoor ambience, the celebration will be tailored to perfection by the hotels' team of experienced Romance specialists whose impeccable service is second-to-none.
When Citi Cardmembers choose to make their banquet booking at Fairmont Singapore, or Swissôtel The Stamford, they will enjoy exclusive wedding perks that add an extra touch of luxury to their special day. As a special offer, Citi Cardmembers will receive an additional night's stay in the Bridal Suite, complete with breakfast for two. This thoughtful perk ensures that the newlyweds can extend their celebration and indulge in a relaxing and memorable post-wedding experience.
Offer Valid Till May 14, 2024
Find out more here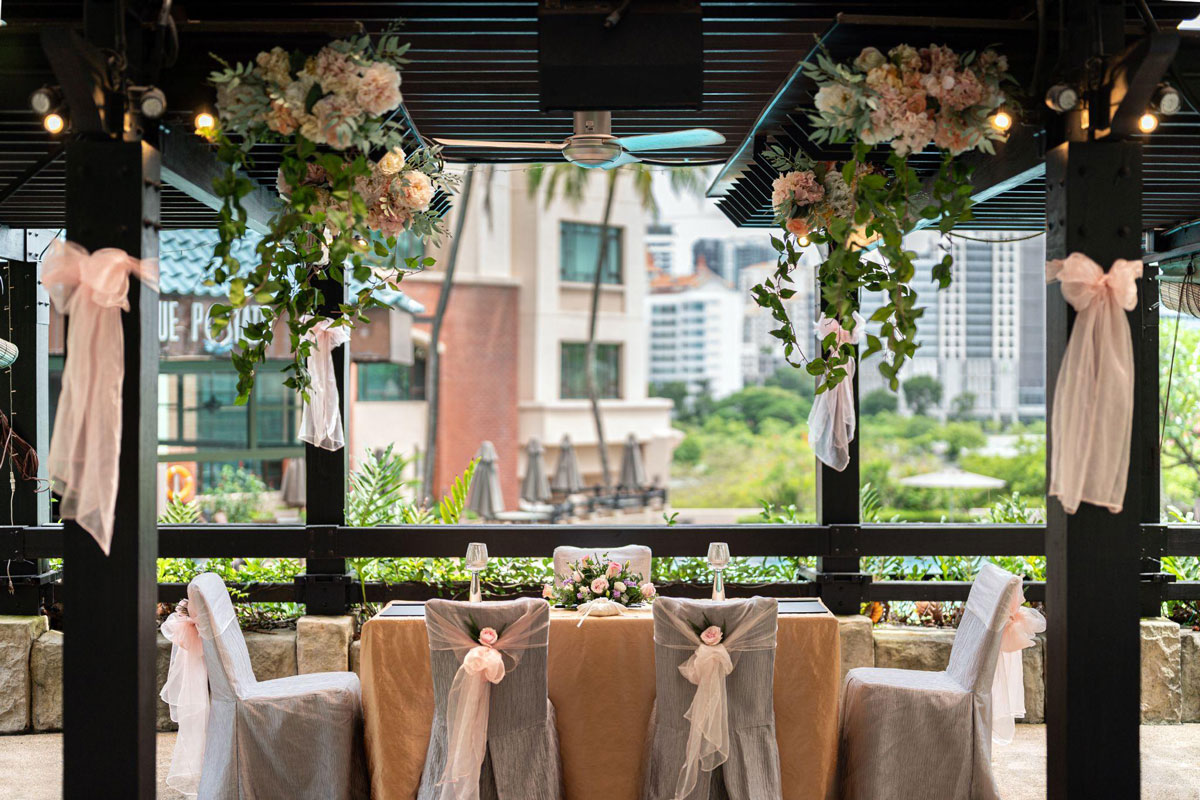 Source: Paradox Singapore Merchant Court At Clarke Quay
Paradox Singapore Merchant Court at Clarke Quay offers a wedding experience carefully curated to perfection by their dedicated team. With an unwavering commitment to delivering the finest details, whether you imagine an intimate venue by the Singapore River or a grand setting with high ceilings and panoramic windows, Paradox deftly manages all aspects of your event. Alongside this, their award-winning culinary team ensures a gastronomic journey that will leave your taste buds yearning for more.
When Citi Cardmembers choose to make their banquet booking at Paradox Singapore Merchant Court at Clarke Quay, they will enjoy a range of exclusive wedding perks that enhance their special day. These special privileges include:
Complimentary unlimited servings of beer

An a

dditional one night's stay in the Bridal Room, complete with complimentary breakfast for 2 persons at Ellenborough Market Café

Upgrade of the Day Use Room to a night's stay in the Luxe Room

Cash r

ebates based on the following criteria:
A. With a minimum of 25 tables confirmation
$1,888++ off the total bill for the wedding lunch

$2,688++ off the total bill for the weekend dinner
B. With a minimum of 20 tables confirmation
$2,088++ off the total bill for weekday dinner
In addition, Cardmembers can choose 1 out of 3 enticing perks:
Complimentary 05 platters of canapés during cocktail
Usage of Poolside Gazebo for Solemnisation prior to the wedding banquet
Weekend

buffet dinner for 6 persons at Ellenborough Market Café
Offer Valid Till May 7, 2024
Find out more here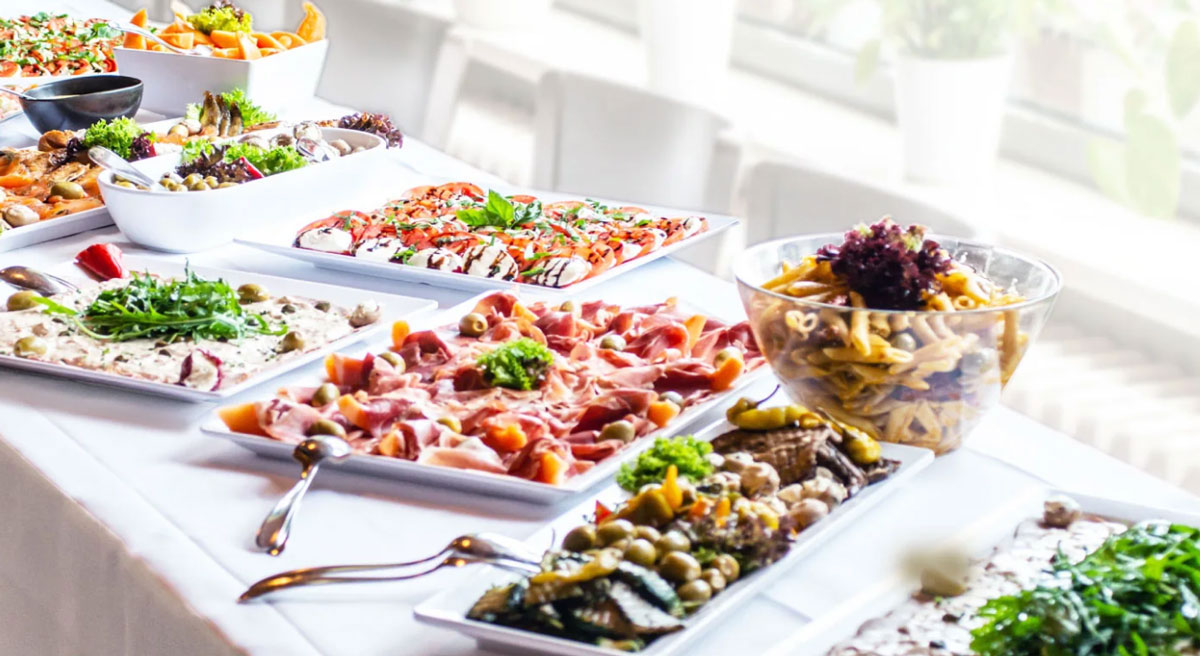 Source: BellyGood
For couples who have already secured a wedding venue and are in search of a catering service to embark on a culinary journey for their taste buds, BellyGood presents an opportunity to elevate your wedding with an exquisite menu. Backed by a team of extensively trained experts, they take great pride in curating exceptional dining experiences that seamlessly harmonise with the celebratory ambience of momentous events. Whether it's an intimate gathering or a grand celebration, their menus skillfully blend local and international culinary delights, catering to a wide range of palates.
An enticing offer awaits Citi Cardmembers! Enjoy a 10% discount on all BellyGood Wedding Packages. This special privilege adds an extra touch of delight to your wedding planning journey, ensuring that your culinary experience with BellyGood is not only exquisite but also budget-friendly.
Offer Valid Till January 31, 2024
Find out more here
Sparkling Deals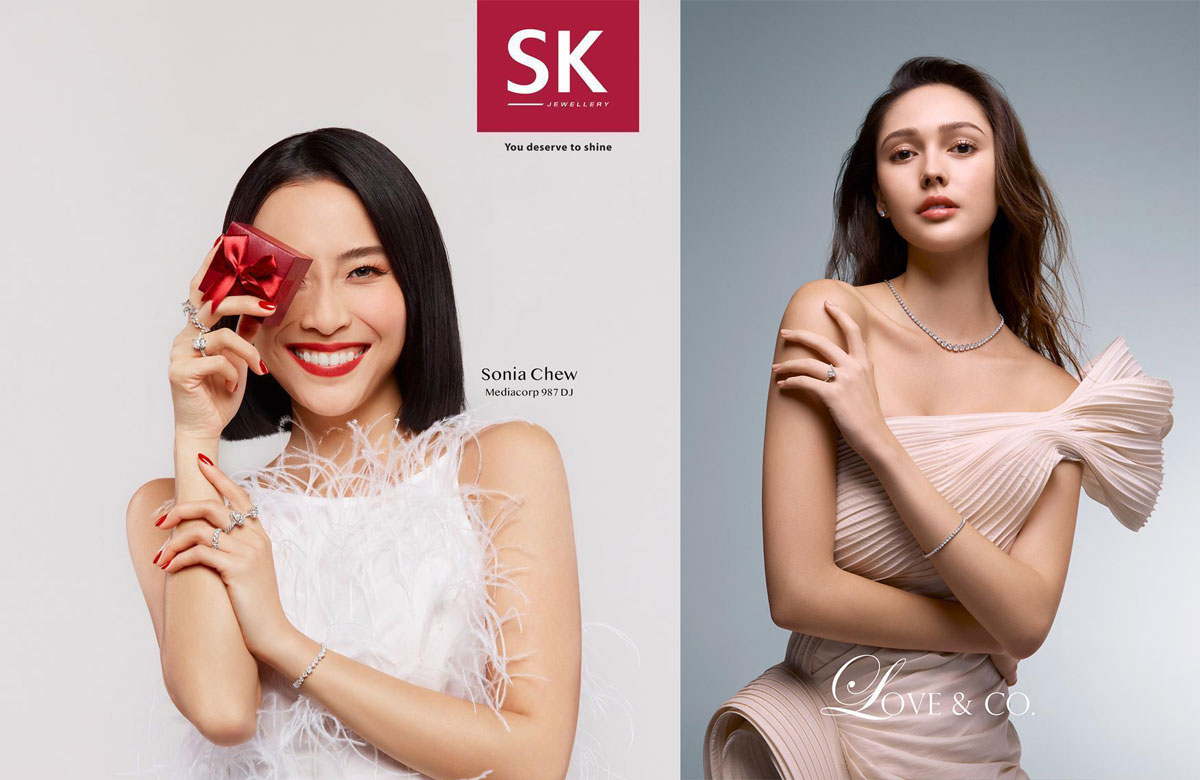 | | |
| --- | --- |
| Source:@SK Jewellery | Source: @Love & Co. |
For couples in search of gold jewellery sets for Si Dian Jin or wedding jewellery to complement the gown at exceptional value, this presents an opportunity for the bride to radiate on her special day without being burdened by immediate expenses. By using Atome and Citi Cards, you can not only take advantage of splitting your purchase into 3 payments with 0% interest but also enjoy an enticing promotion that brings your dream wedding jewellery pieces within reach.
This promotion presents an alluring offer when you use Atome with your Citi Card:
Enjoy a S$50 discount when your spending reaches a minimum of S$1,000; or

Elevate your savings and enjoy S$100 off with a minimum spend of S$1,500.
You can take advantage of these exclusive savings at Jewellery brands under Atome and also be rewarded with extra gifts with purchase at these brands:
Love & Co

Goldheart Jewelry

SK Jewellery
Don't let this chance to own captivating jewellery pieces at an unmatched value slip through your fingers. As you traverse the path towards your wedding day, let this exclusive promotion illuminate your way to cherished rings that will forever symbolise your love story.
Limited redemptions apply.
Offer Valid from 1 October 2023 – 30 November 2023
Turn significant wedding expenses into manageable payments with the help of Citi PayLite, allowing you to invest in your dream day without the financial strain. Visit here to learn more.
To explore more wedding benefits, find out more at www.citibank.com.sg/weddings. Make your wedding celebration truly unforgettable with Citi.
Maximise Your Savings With A Citi Cash Back+ Card!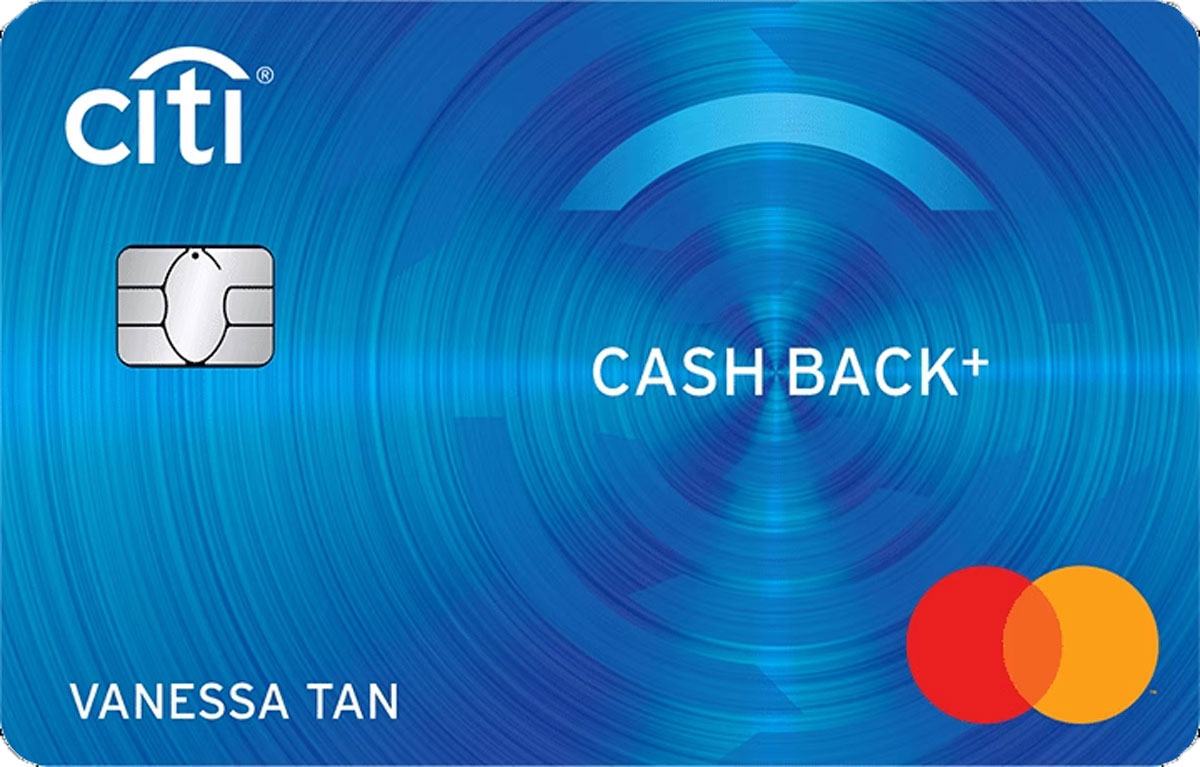 Source: Citi
Unlock more savings for your celebrations with the Citi Cash Back+ Card! Earn 1.6% unlimited cash back on your expenditures throughout the year. Don't miss out on this incredible offer – sign up now and make a qualifying spend of S$800 to enjoy 8% cash back* in the first 2 months, capped at the first S$4,000 qualifying spend. With the Citi Cash Back+ Card, your everyday purchases become rewarding moments.
Seize the opportunity – apply now!
Apply here: www.citibank.com.sg/cashbackplus
*T&Cs apply. Welcome Offer is valid until 31 Oct 2023 for new Citi Cardmembers only.
Save The Date for BOWS!
Mark your calendars for the highly anticipated Blissful Outdoor Wedding Show (BOWS) taking place on the 14th and 15th of October at Marina Bay Sands Convention Hall E, from 12 noon to 9 pm. This exceptional event beckons you to embark on a journey of unparalleled wedding experiences. At BOWS, you'll be immersed in an opportunity to connect directly with the vendors responsible for these exceptional offers, enabling you to gather the insights needed to shape a truly remarkable wedding day.
But wait, there's more – as an added treat, enjoy Spend & Get perks with your Citi Card, exclusively for BOWS attendees:
Spend S$2,000 and receive a S$50 Grab voucher, limited redemptions per day.
Spend S$3,500 and receive a S$100 Grab voucher, limited redemption per day.
As you explore BOWS, take advantage of this unique opportunity to finalise your choices and secure the best deals
for your big day. Don't forget to mark your calendar and attend this event, where you can meet various wedding vendors, sample services, and turn your dream wedding into reality.
So, prepare to say "I do" to love, happiness, and incredible savings at BOWS with Citi Credit Cards. Your dream wedding experience awaits.
Date: 14 & 15 October 2023
Time: 12 PM to 9 PM
Venue: Marina Bay Sands Convention Hall E
Address: 10 Bayfront Ave, Singapore 018956
Nearest MRT: Bayfront MRT

Don't miss out on this exclusive opportunity to enhance your wedding planning journey. Find out more at www.citibank.com.sg/weddings for more details and to explore additional Citi Wedding privileges.