Say No to Back Acne & Say Yes to the Dress
2021-07-18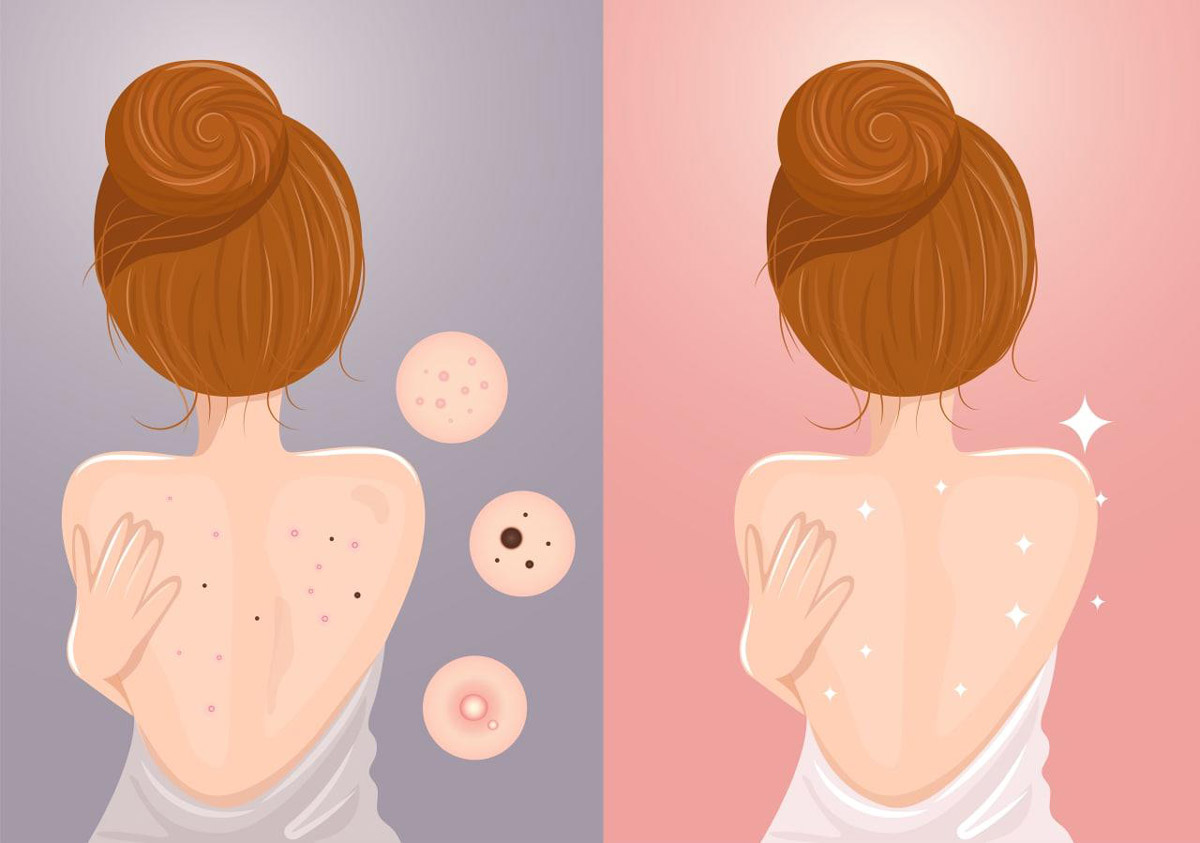 Looking for the perfect wedding dress to compliment your look and personality that harmonises with you both inwardly and outwardly?
Back acne can be the reason many brides choose not to go with the head-turner dress that caught their eyes. Even though they want to say yes to the dress, unwelcomed skin conditions like blemishes can, unfortunately, make them say no.
And we don't know about you, but that's completely unfair. You deserve to look and feel your best for your momentous occasion. Weddings are once-in-a-lifetime affairs for brides-to-be to look back fondly on. No one wants those precious memories to be marred by sadness and regret, especially not by something like back acne that can be easily remedied!
That's why Eeva Medical Aesthetic Clinic is here to save the day!
Your Leading Doctors in Medical Aesthetics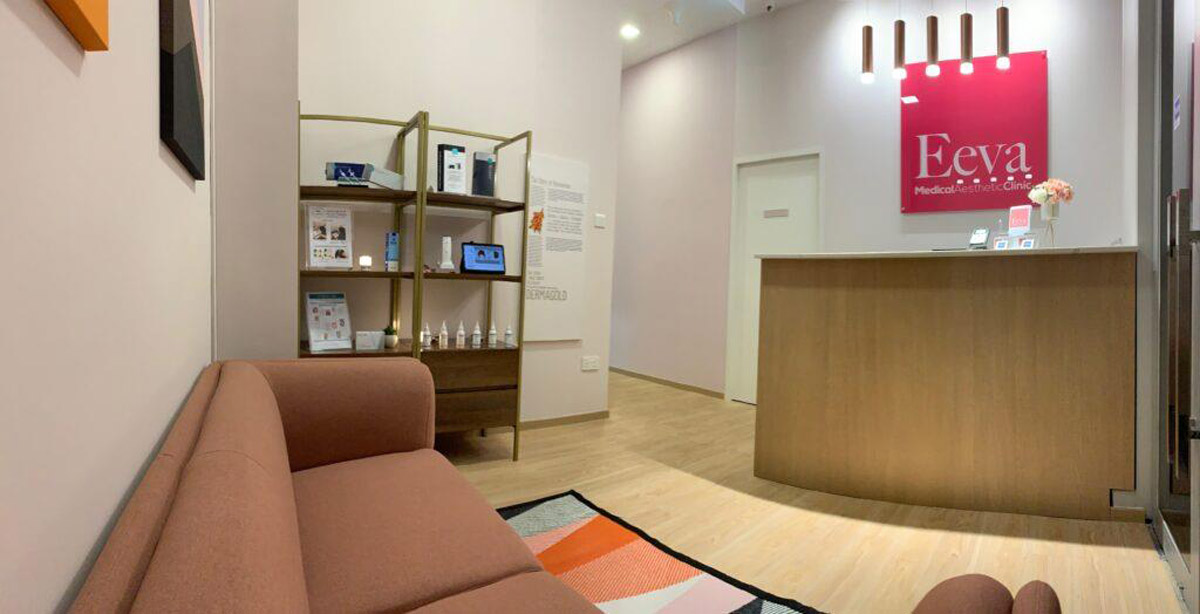 Source: Eeva Medical Aesthetic Clinic
A cosy and intimate boutique medical aesthetic clinic situated in the heart of downtown, Eeva Medical Aesthetic Clinic are your go-to practitioners for all things beauty rooted in medicine. Their highly-acclaimed medical practices have been praised to treat all types of back acne with great success — saving the backs (literally) of many brides, and even bridegrooms!
Helmed by the professional expertise of female aesthetic doctors, Dr Grace Ling and Dr Lim Luping, both of them are extremely passionate and dedicated towards their clients.
Prioritising the wellbeing of every customer that walks through their clinic's doors is their utmost concern. Additionally, with a collective experience of 40 years, your back acne woes will be assuredly dealt with in their capable hands.
Your acne, pimples, marks, blemishes and scars that stubbornly remain on the skin will be a thing of the past. To help start your journey to reclaiming a flawless complexion, here are 5 top tips from their doctors to remove back acne and dress to the nines in your daring, backless wedding gown!
A Guide to Addressing Back Acne
1.
Mild Acne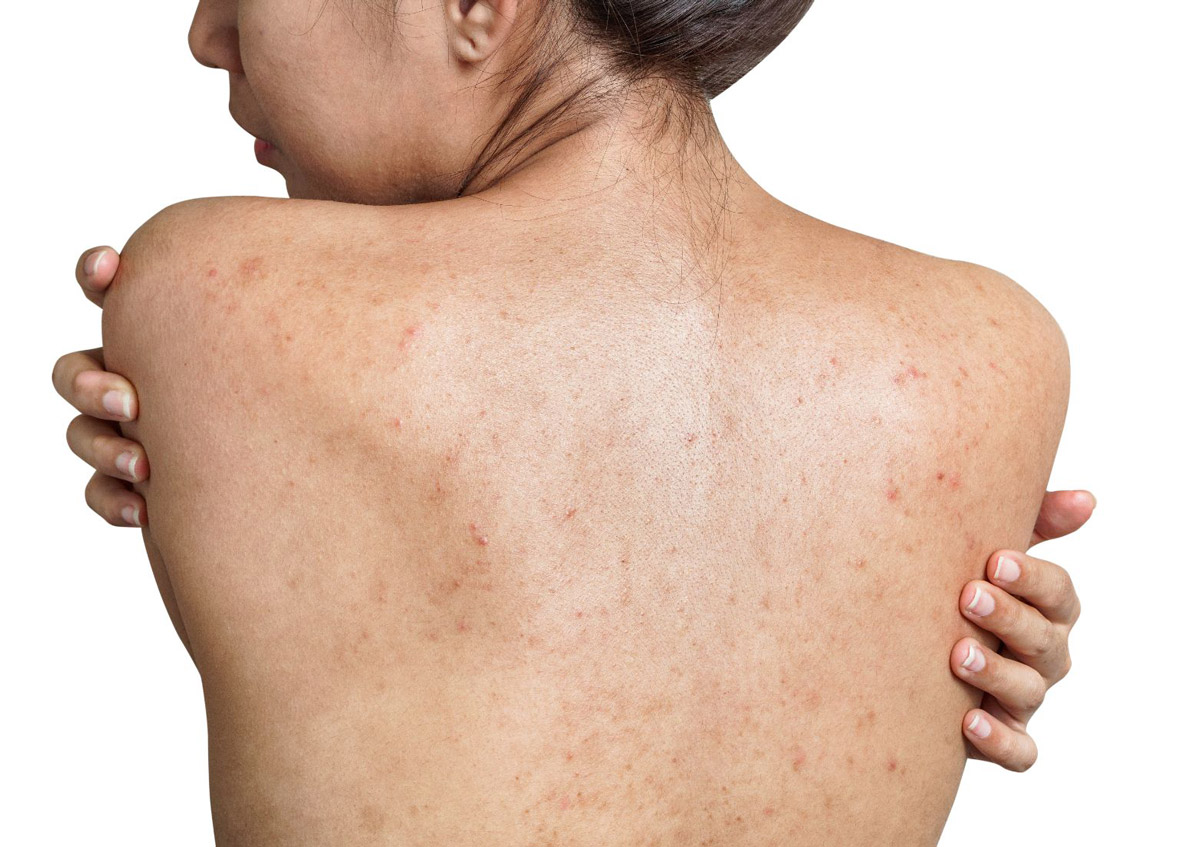 For mild acne, opt to use over-the-counter products from the pharmacy for simple yet efficient solutions to resolving it. Keep an eye out for products listing essential anti-acne ingredients like benzoyl peroxide, salicylic acid, fruit acids, and so on.
For example, a gentle but effective body scrub done at home can also be used to exfoliate dead skin to reveal fresher and more radiant skin underneath. However, do note that this should be done only after the active acne has subsided.
If the body scrub shows promise, you may also complement it with a back facial done by a skincare professional in Singapore to reduce hyperpigmentation.
For faster and more effective results, we recommend trying out Eeva Medical Aesthetic's Back Laser Treatment which is suitable for removing pimple marks and active back acne along with additional benefits of refining your pores and preventing any potential outbreaks!
Strutting down the aisle confidently in your dream wedding gown doesn't sound like a farfetched dream anymore, now does it?
2.
Moderate to Severe Acne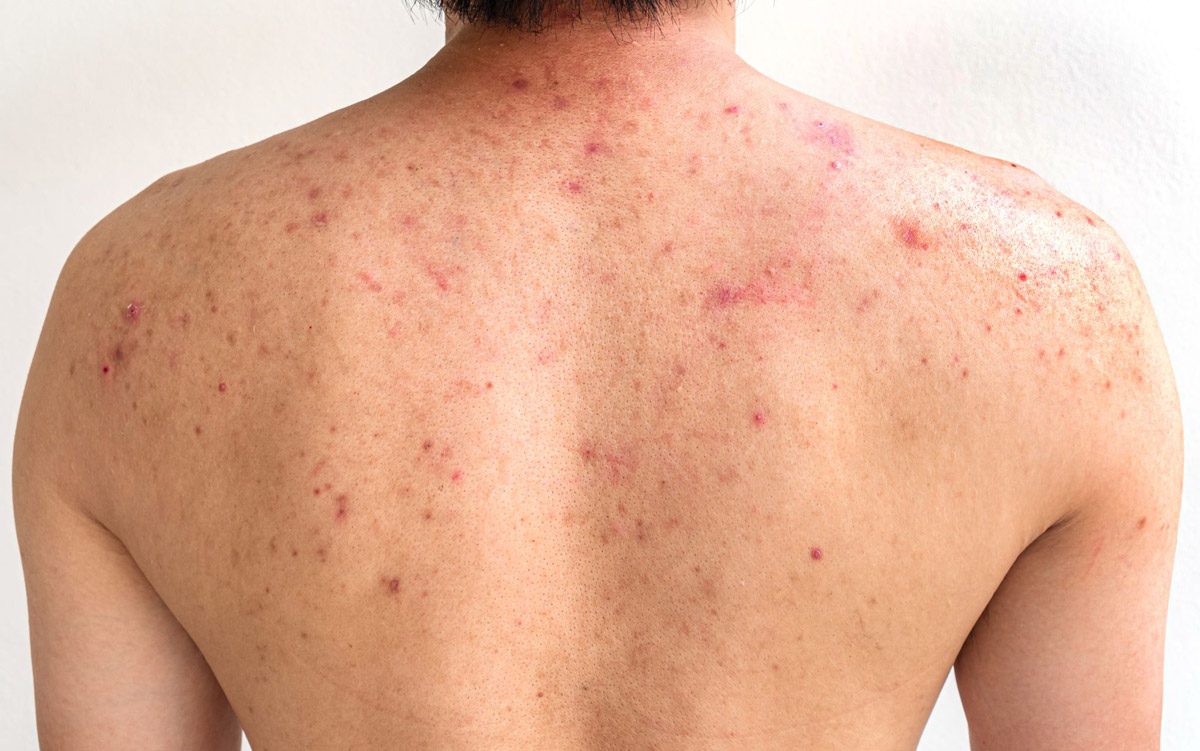 For moderate to severe cases, it's advised to consult a Singapore-certified acne doctor who can assess the severity of your back acne. Following that, he or she can recommend a suitable, curated treatment tailored to your skin's condition.
Home remedies are unlikely to be effective for this group. In fact, if done wrongly, home treatments could result in doing more harm than good. Not only might you not achieve your desired results, but you could end up developing more acne spots, outbreaks or even scarring.
Such unnecessarily painful and troublesome mishaps could've been easily avoided otherwise by consulting professional medical help. Don't risk getting upset and disappointed by being forced to change your wedding dress because of a foolish decision.
Upon seeking consultation, your acne doctor may recommend a wide range of clinical-grade treatments that will work, such as laser therapy, peels, hydro dermabrasion, medication etc.
Throughout the course of your back acne treatment, do remember to be gentle to the skin. Avoid harsh products/cleansers, and refrain from scrubbing your skin.
3.
Time Heals All Wounds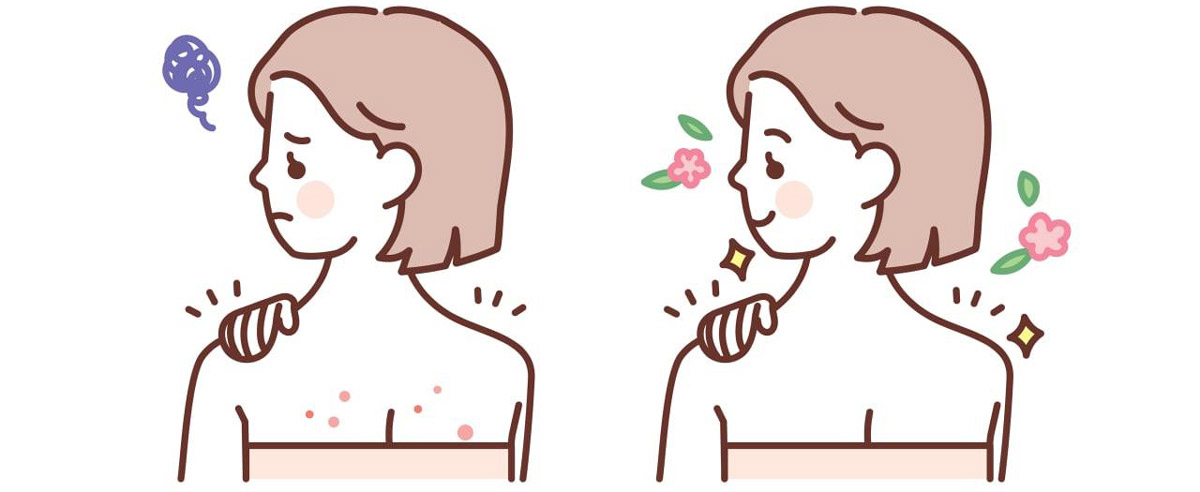 A piece of great advice both literally and figuratively, give yourself sufficient time to properly treat back acne before your wedding day.
Mild acne takes 4 to 6 months to improve whereas moderate to severe acne takes 6 to 12 months to clear. Back acne treatments cannot be rushed. Treating back acne requires patience and control in order to treat each acne case effectively, especially since every bride's skin condition is different and unique to them.
Hence, preparing a personalised treatment plan customised to your skin's health, your preferences (and your budget too) are highly important to the entire recovery process. After all, it takes time to work with the science of your skin to stimulate its natural repair and initiate the healing process.
The wait may be long, but we guarantee you it'll be well worth it! So try not to rush the process!
4.
A Home Care Regime

Treating your skin right doesn't only happen in clinics. No no, maintaining a good at-home skincare regime is equally important, if not more so! This is because consistency is key in the road of recovery to renewed skin!
On top of in-clinic treatment protocols, Eeva Medical Aesthetic's doctors prescribe a basic home care regimen for all customers to help prevent new outbreaks along with keeping back acne scars or blemishes under control.
The last thing anyone wants is for new acne to pop out after clearing the old acne.
5.
Follow-up Consultations With A Doctor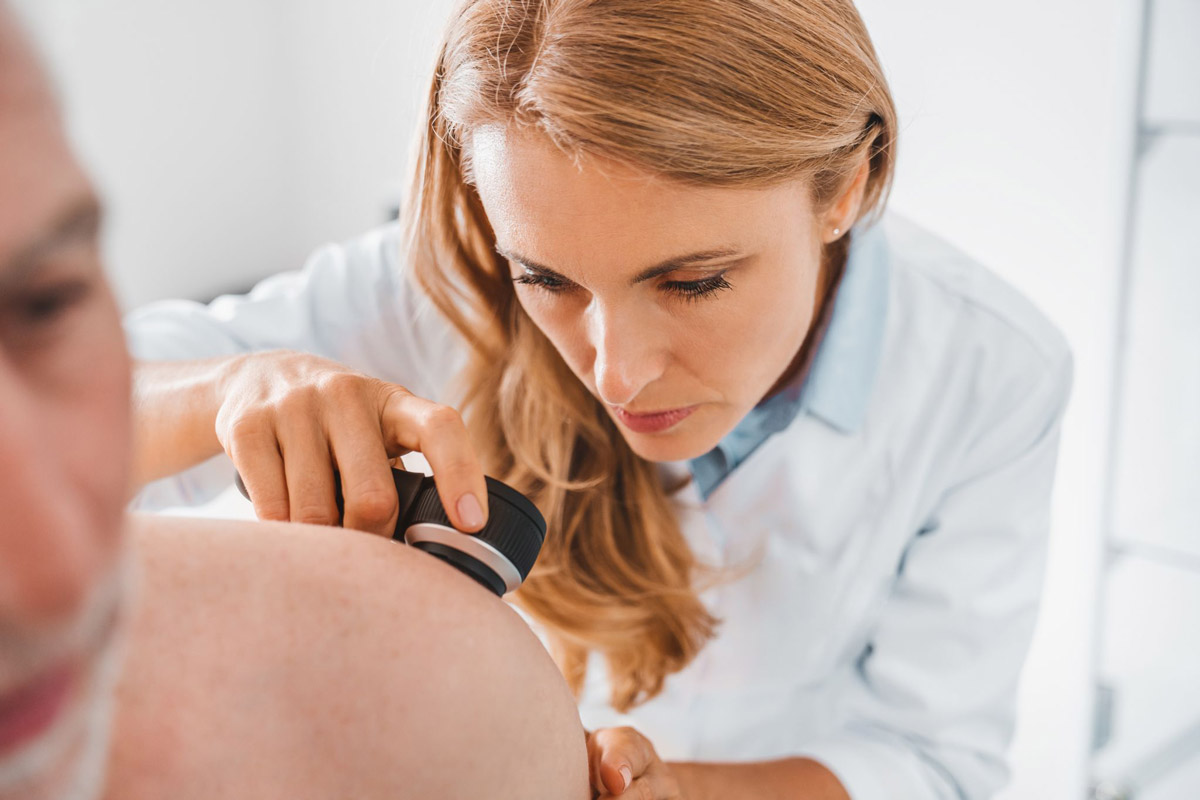 Remember to schedule a consultation with one of Eeva Medical Aesthetic's doctors to discuss and review the feasibility and efficacy of the various treatment options and protocols for your acne type.
Consistent visits to your doctor for treatment reassessment as well as checking your suitability for back facials are just some perks of working closely with your acne doctor. Keeping tabs on any possibilities of co-existing scars, blemishes or post-inflammatory hyperpigmentation (PIH) are all part and parcel of tracking the recovery process too.
With that said, some types of back facials may not be advisable if your back persists with severely inflamed acne or worse, cystic acne. Cystic acne is one of the most severe forms of acne one can experience, often characterised by large, red and sore acne lesions that are often painful. Given its aggressive nature, it's crucial to consult a professional, such as Eeva Medical Aesthetic Clinic's doctors Dr Ling and Dr Lim, to remedy it.
Available Treatments at Eeva Medical Aesthetic Clinic
Now that all the back acne treatment secrets have been revealed, here are some cost-effective and clinically proven acne treatments offered by Eeva Medical Aesthetic Clinic.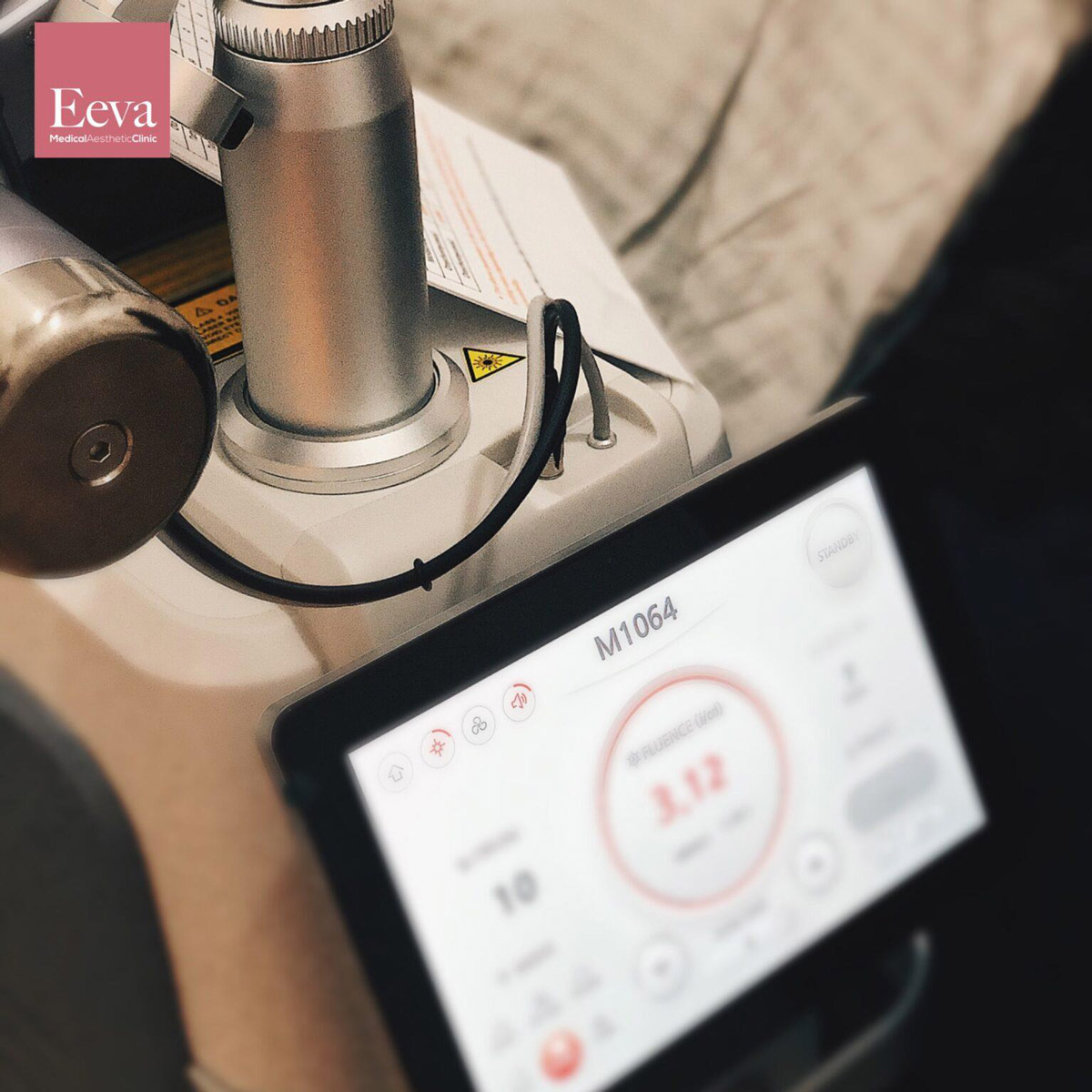 Price: $1599+
Description: An all-round comprehensive acne treatment designed by SG-certified medical doctors
Details:
3x Hydra Acne Peel

4x Anti-Acne or Skin Purifying Micro-nutrient therapy

4x Ultrasonic Derma Cleanse

4x DermaLight Therapy for Acne

4x Acne Deep Laser

4x Acne Clear Laser

3x Plasma Acne Treatment
Click here to book a consultation for your back acne clearance treatment!
(a)
Back Laser Therapy [Popular Pick!]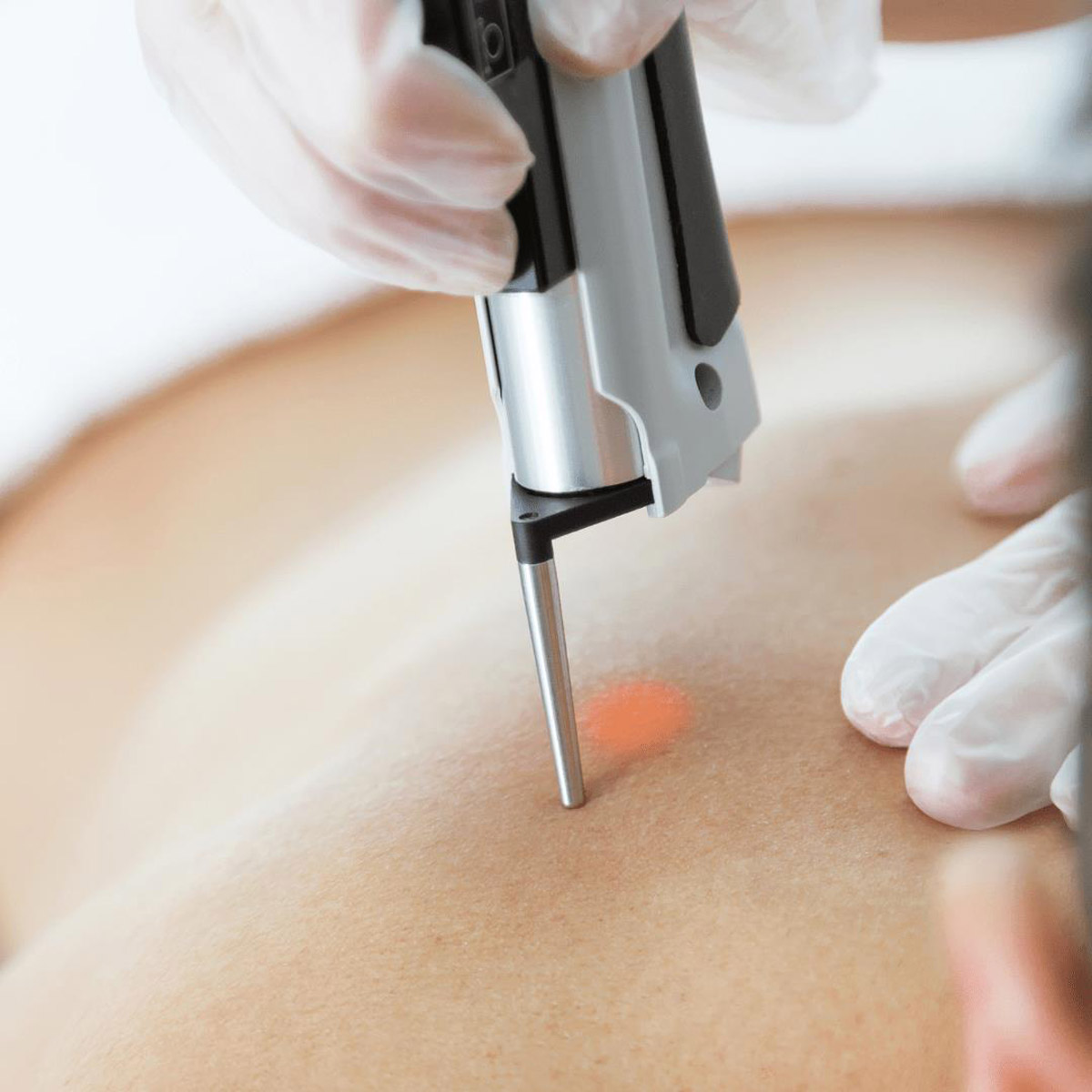 Price: $350+
Duration: 10 – 15 min
Description: Features the Korean InstaGlow Back Laser, a popular 'lunchtime' treatment by many of Eeva Medical Aesthetic's regulars because of its efficiency and efficacy!
Details:
Painless

No downtime

Non-invasive

Reduces dark marks & blemishes

Reduce acne outbreaks

Removes dead cells

Brightens skin on the back

Whitens skin on back
(b)
Hydra Clear Back Peel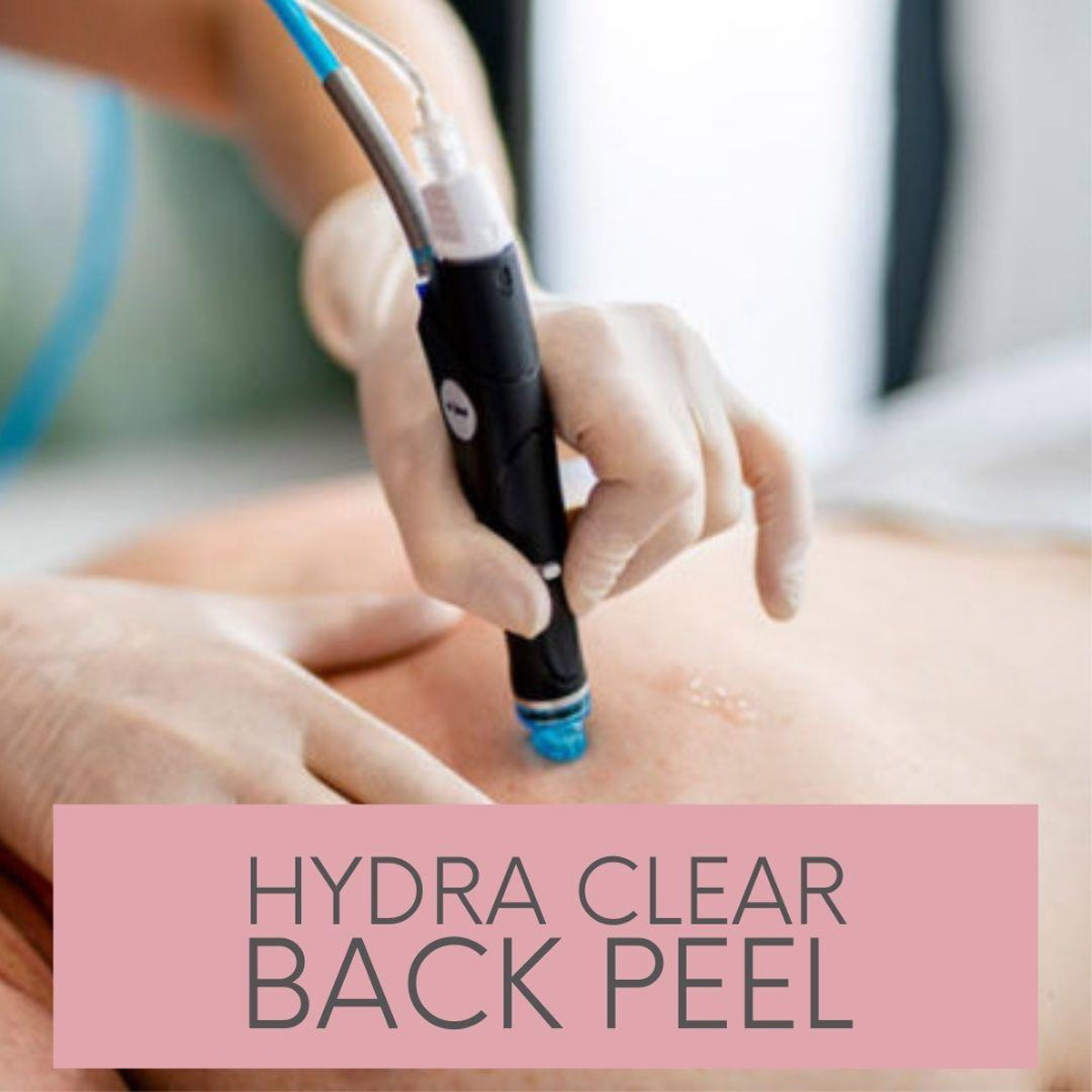 Price: $280+
Duration: 30 min
Description: A 4-step back facial that cleans up clogged and acne-laden skin along with removing blemishes and pigmentation. Leaves your back glowing and feeling refreshed in no time!
Details:
Step 1: Thoroughly cleansing of your skin to clear it of grease

Step 2: Ultrasonic deep cleanse to remove dead cells on the skin's surface

Step 3: A gentle but effective peel is applied on the skin to reduce back blemishes

Step 4: Final step consists of an antioxidant infusion to seal in the moisture
(c)
Acne Clear Facial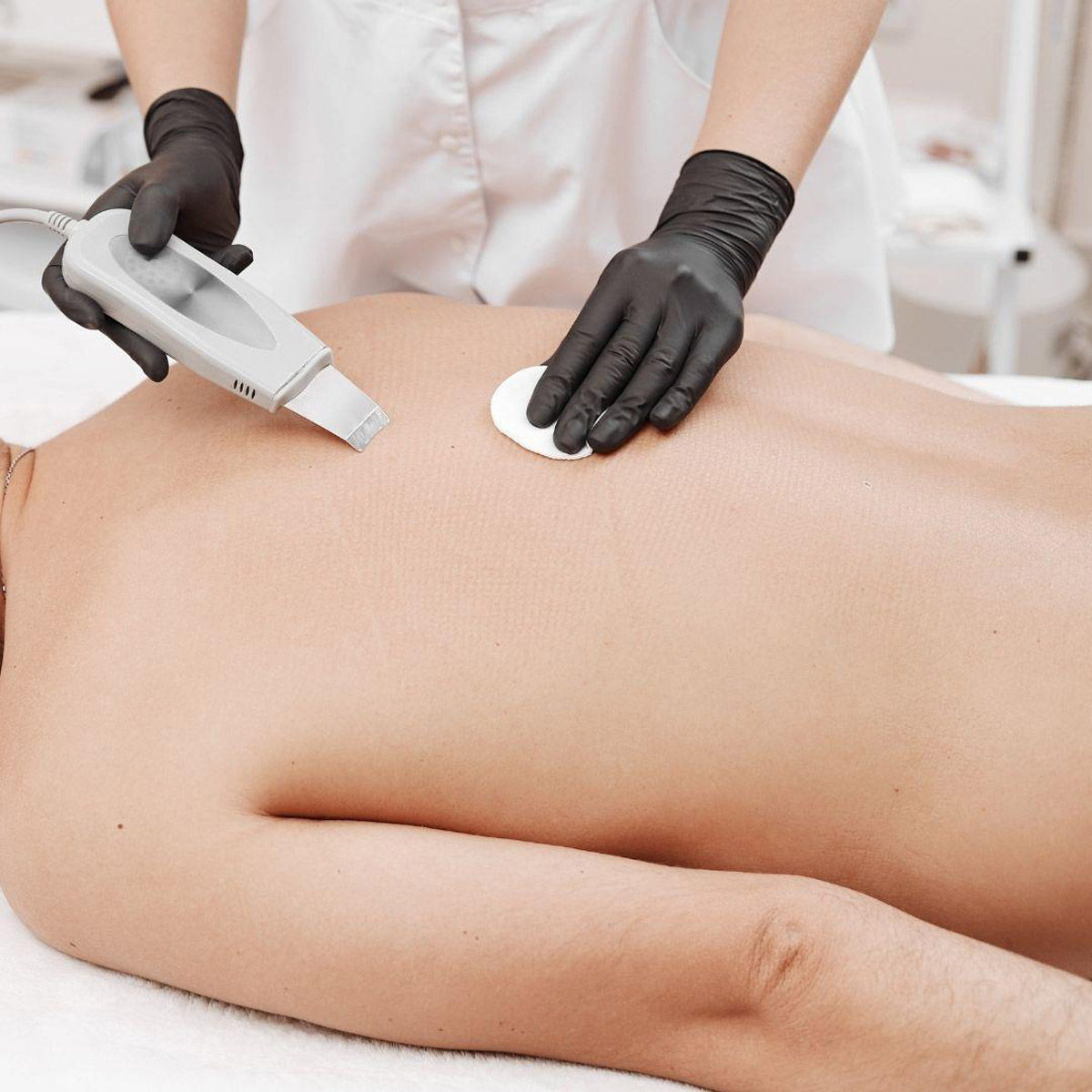 Price: $260+
Duration: 75 min
Description: The ultimate no-nonsense back facial for acne-prone skin, particularly in the upper back region. Regain your dream to bare your back in confidence and style once again!
Details:
Deep cleansing

Purifying back treatment to clear out zits, blemishes and impurities

Calms and soothes the skin

Micro-nutrients that purify the skin
Click here to book a consultation for your back acne facial session!
It's Time to Regain Control Over Your Skin Today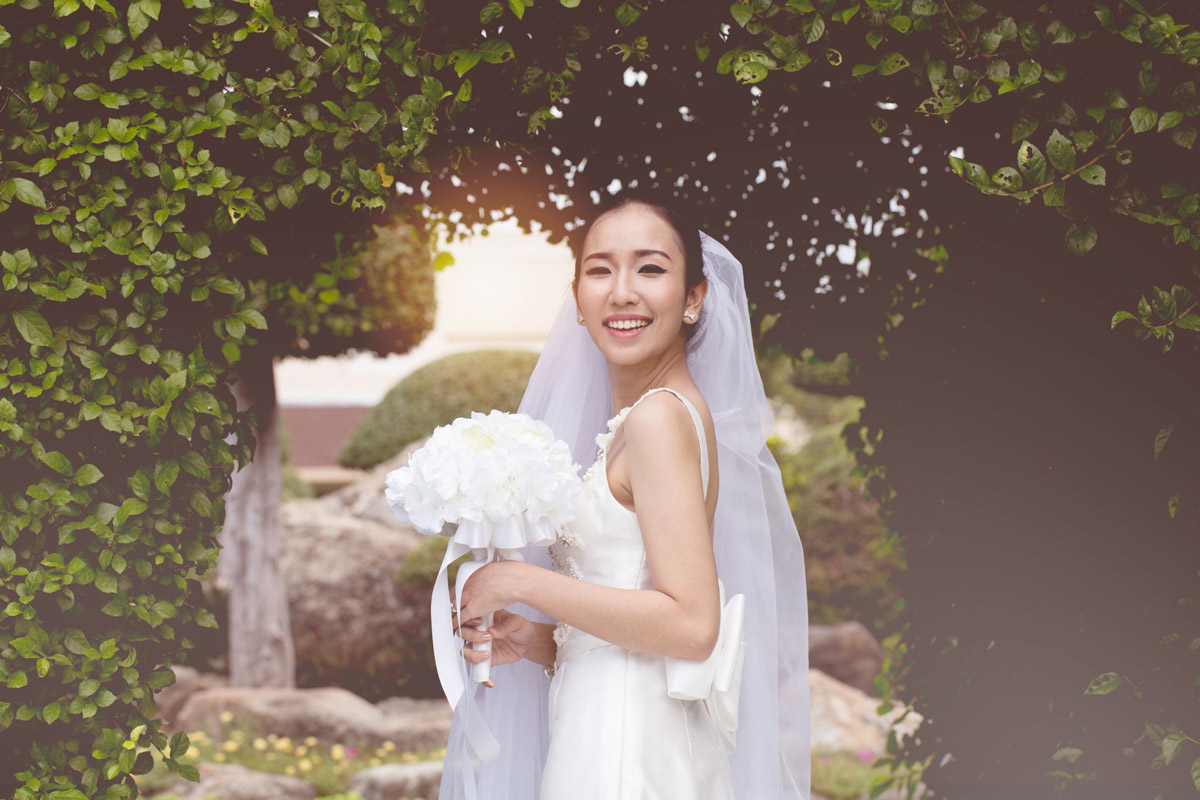 Don't let acne limit your choice of a wedding dress. You deserve to be pampered and treated like royalty for your grand wedding day.
Thus, let's make choosing your dream wedding dress a good problem by commencing your road to back acne recovery today! Schedule a consultation with Eeva Medical Aesthetic Clinic today and they'll be happy to assist your journey in time for your wedding.
Either head over to their website or Whatsapp them at 8726 3383 to book your appointment! For more information, please refer to the contact details below.
Contact Details:
Address: 160 #03-09 Robinson Rd, Singapore Business Federation, Singapore 068914
Opening Hours: Sun: Closed | Mon: 12PM – 7PM | Tues – Fri: 11AM – 8PM | Sat: 9AM – 3PM
Tel: +65 8726 3383
Email: info@eevamedicalclinic.com