To Colourful Days Ahead: Latest 2021 Colour Trend & Scheme Ideas for Your Big Day
2021-08-03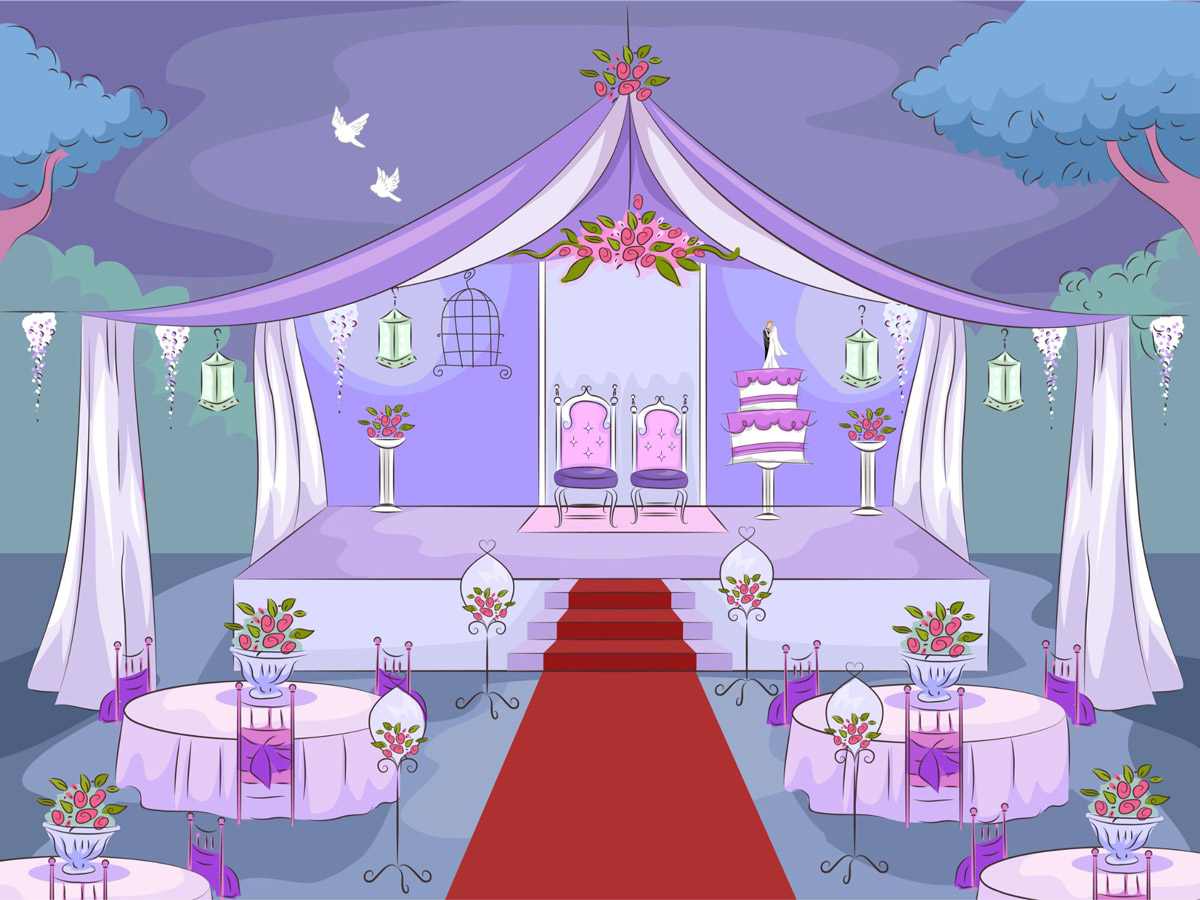 It's no doubt how big an impact colour plays in setting the ambience and atmosphere for your big day. The visual impact of complementary or contrasting colours sets the tone for how your wedding theme and other elements will pan out.
Will it be a bright and vibrant wedding stage with lots of lush foliage and blooming roses and tulips? Or will the decor be subdued and understated with muted mauve and earthy linen cloths and wooden furniture?
There are so many components that go into developing a personalised style for your wedding theme. From your venue decor to centrepieces down to your gown rental and bridesmaids dresses, deciding your wedding's ideal colour palette is a full-blown endeavour from start to finish.
However, one thing's for sure — whatever your choice may be, it's your one special day to play around with your colour preferences and aesthetics to the fullest. So be selfish for once and never settle for less until you decide your dream colour scheme.
Dust Your Stress Away: Sage Green & Dusty Blue

Source: Pinterest
Starting off with some of the trendiest colours and combinations this year, sage green and dusty blue have really been making their waves all over. From fashion to interior design and decorating, chances are you would've seen these colours around, either individually or together even.
But what was the reason for their sudden popularity? Personally, both sage green and dusty blue elicit a soothing and calming effect on the eyes. With their muted, delicate tones, these light shades of green and blue with a hint of grey are just what we needed in this time of stress and anxiety. Simply admiring them relaxes the psyche and soul.
Moreover, none of these colours is overtly masculine nor feminine. Instead, they're a comfortable balance in between. It's the perfect matchup for both sides of the posse — with your girls dressed in soft sage green and your fiance's boys dressed in solid dusty blue. Either way, both parties win!
As we're more than halfway through 2021, the hype for these colours still seem to be going strong and we hope it stays that way! Best of all, sage green and dusty blue are excellent complements to natural elements for a garden- or woodland-themed wedding.
Mauve Over, Green's Here: Wistful Mauve, Cement and Sand

Source: Pinterest
Now rest assured, contrary to their curious names, these colours and their colourways are not that suspicious. Keeping it within the same family of muted and washed-out shades, these 3 colours are guaranteed to cement an unforgettable wedding.
Mauves and neutrals have always been a popular mainstay in many weddings. Known to be classic colours, they'll never go out of style. They pose as a colourful middle-ground for soft, whimsical vibes with just the right tinge of romance.
So if you're on the hunt for an autumnal tones this summer, why not indulge in this mixture of purple and cream tones for the ultimate, cosy #sweatherweather vibes?
Oh Stop, I'm Blushing: Pale Blush, Pearl Blush, Blush Love and Bridal Blush

Source: Pinterest
Talk about a blushing bride! For the most heartfelt, sweetest romantic ambience, incorporating a general monochromatic theme of blush tones is the absolute way to go. Whether it's a pale blush or a saturated blush, the sweet pinky hues are ideal for girly brides looking to express their femininity.
In addition, the blush colours are great pairs for other neutral overtones you might wish to add into your wedding. All in all, they are very easy to match and blend your entire wedding venue setup seamlessly into a pink princess dream.
Of course, feel free to put a twist on the colour combinations or add lovely pops of colours here and there to mix up the monochromatic palette if desired. Depending on your mood, you can either choose to jazz things up or keep the overall look clean, simple and timeless. So don't feel afraid to explore your creativity.
Sunset Boulevard: Sunshine, Sunstruck, Golden Apricot, Macchiato

Source: Pinterest
Last but not least, as a homage to our sunny island Singapore, it would feel remiss not to mention a colour palette consisting of sunkissed golden tones and warmer shades.
Reminiscent of the comforting embrace of a summer's glow, relish in these warm hues composed of mustard yellows and soft oranges. Depending on how you utilise these apricot colours, your wedding venue could either resemble a quaint pumpkin patch or be illuminated to life with the pops of yellow.
Regardless, indulge in the carefree yet exuberant atmosphere of strolling down your very own customised sunset boulevard — but in the form of your wedding aisle!
Need More Colour Inspiration?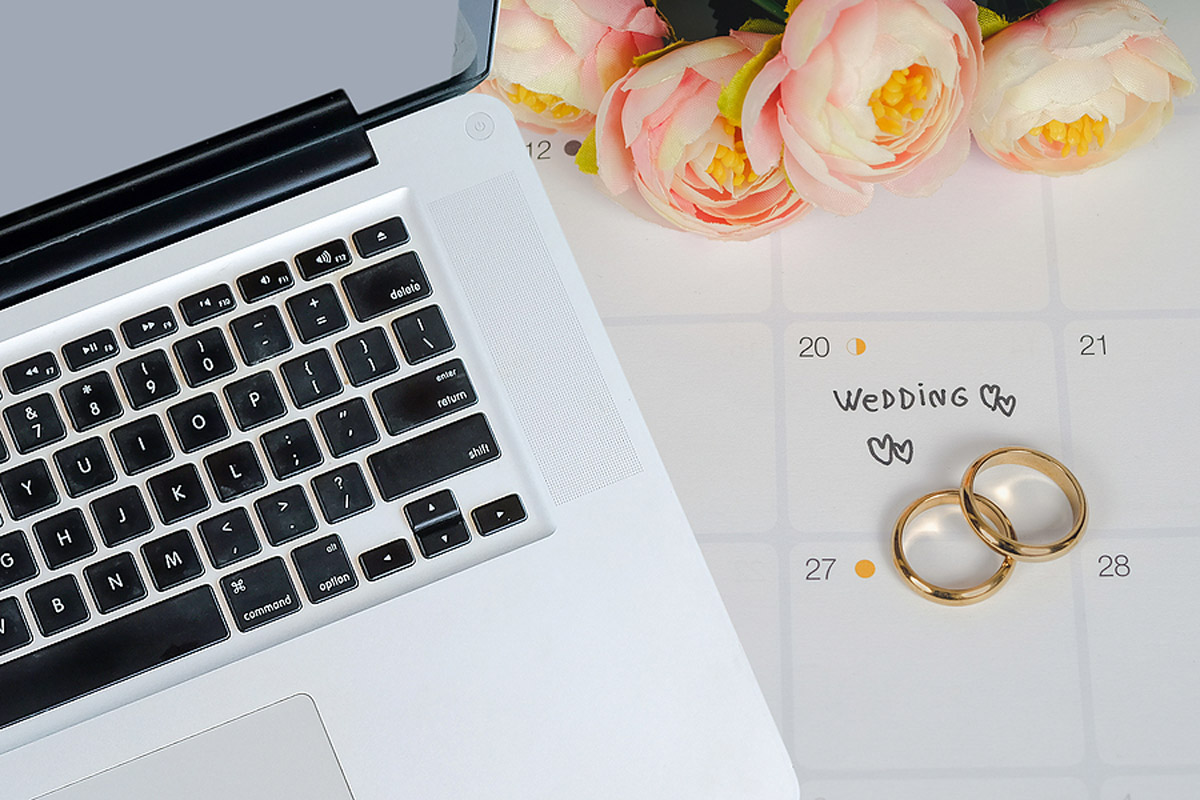 For brides-to-be still feeling puzzled on assembling their ideal colour theme, fret not. Simply tap on the resourcefulness of our experienced bridal consultants at Blissful Brides and we'll be able to resolve your dilemma.
Featuring our Blissful Brides Concierge, our consultants are equipped with all the relevant tools and knowledge needed to bring your dream wedding to reality. Moreover, with our extensive connections to the country's top bridal vendors, you'll never have to worry about feeling lost during your wedding planning journey ever again.
From securing other aspects of your wedding planning like hiring the right wedding photographers, we'll be here to assist every step of the way. All you have to do is fill up this form, and we'll get back to you within as soon as possible!