Top 5 Wedding Photography Companies in Singapore
2017-05-02

Are you planning for your wedding? So you have finalised your wedding gown design, the suits, cakes, flowers and venue. If there's one thing that you should never forget, it's the wedding photography. The wedding photos will create an everlasting memory that can help the bride and groom re-live the happy moments, romance and excitement of the big day all over again. So your photos should be beautiful and timeless.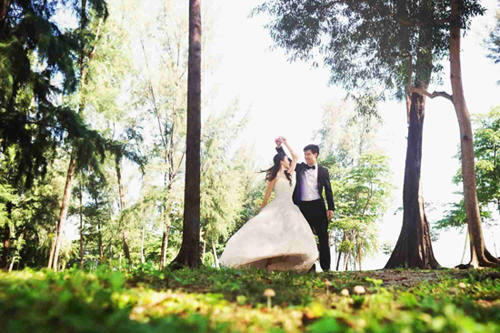 Choosing the finest wedding photography in Singapore is the key to having perpetual wedding images. This is why it's crucial to be meticulous in selecting the right company that will handle your wedding photography. Here is a compilation of trusted photography companies in Singapore to help you start your search.
AllRock Studios
AllRock Studios aspires to become one of the most trusted photographic and digital media company both locally and overseas. They are committed to delivering high-quality digital photos at competitive prices while giving back and touching millions of lives worldwide. The company wants to distribute charming photos and videos that can capture the hearts of the viewers, letting themreminisce the wonderful memories of the special event. AllRock Studios offers a wide array of services including visual effects, advertisements, photography and videography for a wedding, engagement, corporate and family events.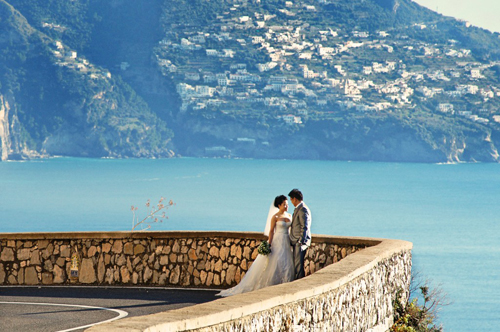 AK Kua Photography
With over 10 years of experience in photography, AK Kua Photography has now expanded into a bigger team from a one-man team. It is headed by AK Kua, who is a professional photographer. The company aims to capture the genuine personalities of every client they serve through their unique style - vibrant, natural and informal. Their team covers each event as it unfolds while making the photo sessions fun, enjoyable and stress-free. AK Kua offers value-for-money photography and videography services for wedding, corporate, schools and other events. They also offer portraiture, photo montage services, photo booth and live projection.
Firefly Photography
Firefly Photography offers customised solutions with affordable and stress-free consultation and advice. Aside from documenting the best moments of the client's special day in an engaging and journalistic way, the company, they aspire to make the wedding day planning fun and hassle-free. Even if the wedding drags on, trust that they can still provide high-quality services and will be very flexible. Firefly Photography offers an array of services such as actual day wedding photography and videography, wedding photo booth with instant print service, roving photography with an instant printer, photo montage, casual pre-wed and filming, and makeup artist referral.
Happy Eye's Photography
Backed by more than 18 years of experience in the industry, Happy Eye's Photography has established a solid reputation and portfolio in Singapore. With so many couples seeking its services every year, it's no surprise why they have become one of the most trusted photography and videography companies in the country. The scope of their work ranges from pre-wedding photography and videography to music video to actual day wedding photography and videography. They also offer instant photo booths and pre-wedding photo shoots overseas such as in Tokyo, Bali, Paris and any destination the couple wishes to capture their best moments.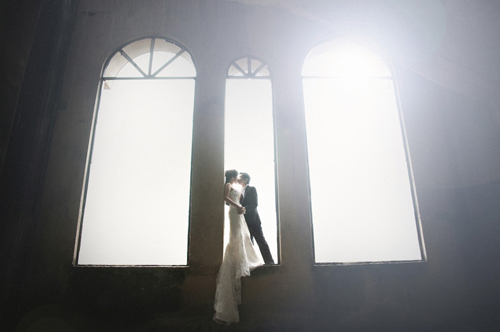 Lushfolio
Established in 2007, Lushfolio Photography is headed by Brandon Chang who is considered as one of the best Singapore wedding photographers. Chang focuses on capturing real expressions and emotions of the couple to bring out the intimate love story. The company offers local and overseas pre-wedding photography, casual couple photo sessions, actual day wedding photography and even private shoots.