wedding-gown
2016-07-19

How To Find The Right Wedding Gown In Singapore
No bride would want to look unattractive on her big day. That's a fact! This is why most brides would spend a lot of time and effort to find the right wedding gown in Singapore. Since it's your big day, you want to look absolutely stunning and gorgeous. And to achieve this, choosing the most suitable wedding gown is the ultimate key. No matter what your wedding theme is, it is very important to pick a dress that perfectly suits you.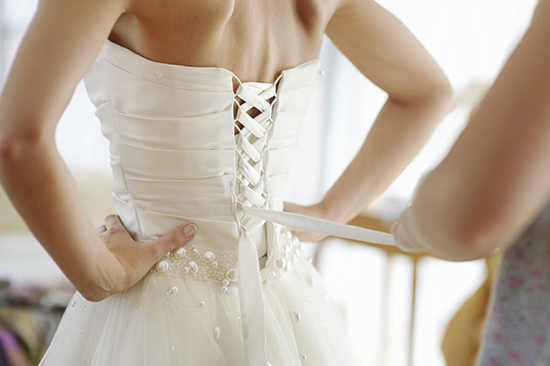 Whether you are aiming for a traditional wedding dress or for a modern style, the gown should complement your body type and highlight your beauty. There are so many styles you can choose from, but don't make a final decision without taking into account the following tips.
Pear or Apple Shape
If you have a pear or apple shape body, it is highly recommended to choose the wedding gown with A-line style. How to know if you have this body type? Women with a small bust and shapely thighs and hips are considered to have a pear shape. A-line wedding dresses often have fitted bodice and a skirt that flares from the waistline to form an "A" shape. Although this style works for most body types, it is a good choice for women with pear shape to accentuate the waist or the bottom part. Avoid overly embellished bottom as it will make your hips or thighs look larger.
Plus-Sized Body Type
For plus-sized women, the best choice would be a wedding gown with an empire cut. An empire dress is almost similar to an A-line style, but it has cinches under the bust line flowing out to make a floor-length A-line. This style is flattering for plus-size women since it can hide the bottom part of the body. The dress is likewise ideal for brides who don't want to wear a tight-fitting wedding gown. However, you should not choose an empire dress that is too large or features excess fabric. You still want to show off your figure in this dress.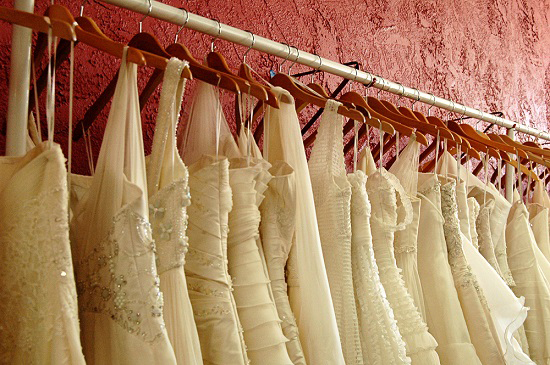 Busty
If you have a large bust, it is always wise to choose a supportive dress. This way you can avoid a potential wardrobe malfunction. Choose a style that is supportive on top, like a gown with a built-in corset or with a boning. This type of fit can give you the shape you want to flaunt and prevent any mishaps during your wedding. Another option for busty women is a square-neck dress. Wearing a gown with square neck allows you to showcase your assets without showing too much.
Petite Body Type
Women with petite body type should choose a dress that can create verticality. Don't pick a wedding gown that features horizontal detailing like striping or beading as it can make you look even smaller. Rather opt for a dress that has vertical elements such as vertical panelling, vertical embellishments, or plunging neckline. You can also choose an empire dress to flatter your petite shape. Wedding gowns with these styles can accentuate the bust and create an illusion of longer legs.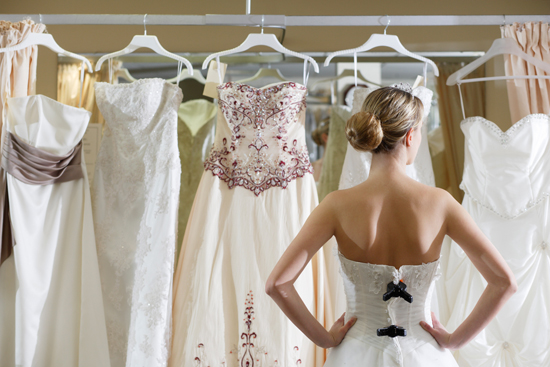 Lean Body Type
It is advisable for women with lean body type to pick a flared or sheath dress. Women who are lean and tall should choose a wedding gown in Singapore that creates curves or can highlight the statuesque physique. You can either opt for a sheath style that traces the long straight form of the body, or a flared style that creates curves and breaks up the body.