Wedding Jewellery: How To Accessorise To Best Compliment Your Dress
2019-12-20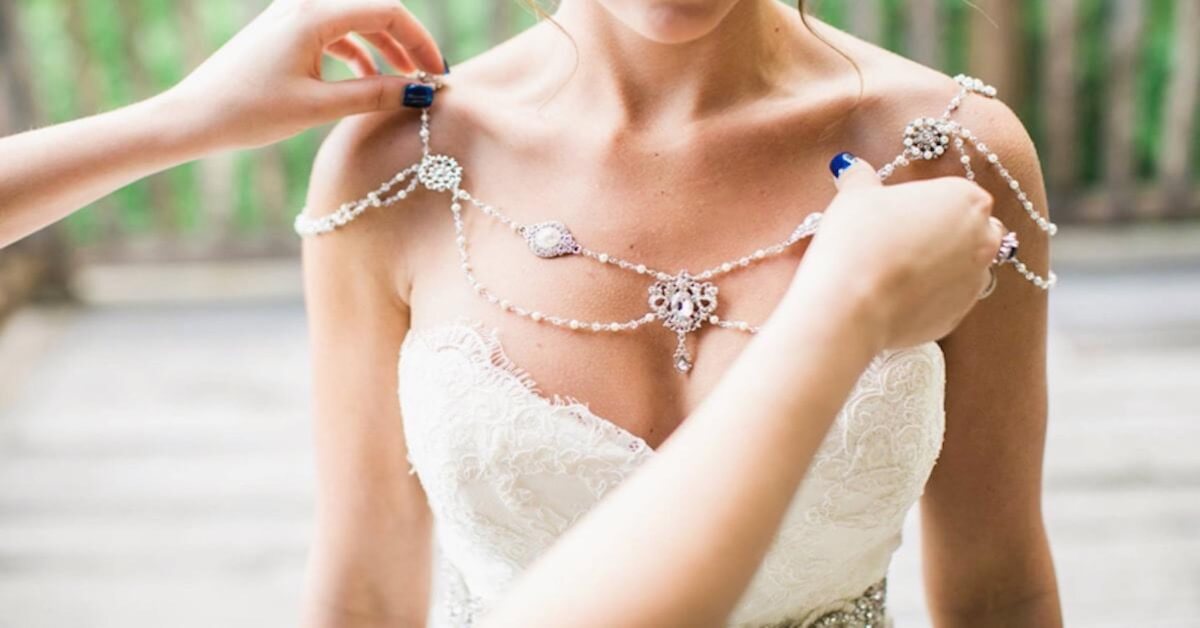 You've picked your dress – now it's time to pick the all-important wedding jewellery that best matches your dream wedding gown! But with the dizzying array of choices available, how do you actually go about choosing the right pieces?
Leaving no stone unturned, here are some tips on how to pick out the right accessories to amp up the glam of your bridal look!
Consider the Neckline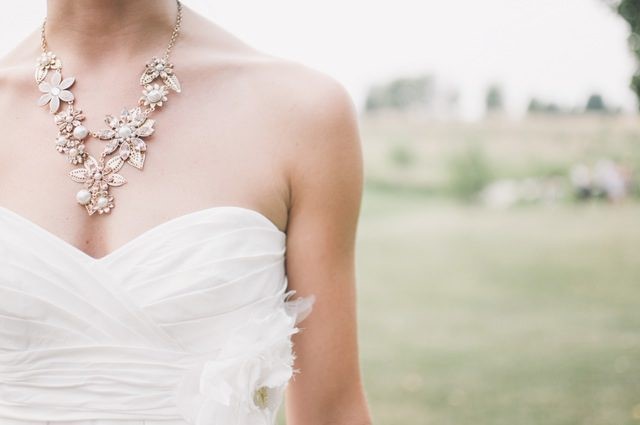 Source: Ms Career Girl
Your gown's neckline plays a significant role in framing your face, and selecting the right jewellery can further accentuate its effects.
Strapless dresses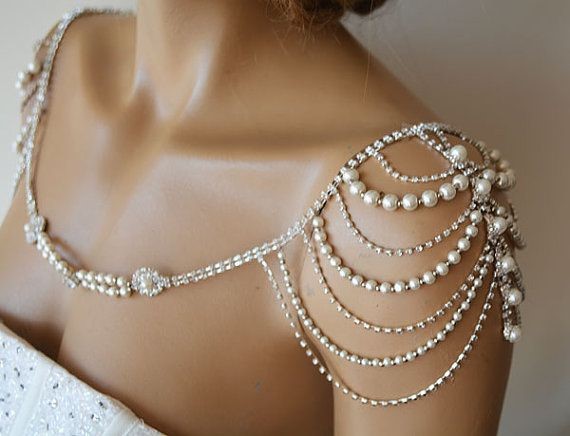 Source: Pinterest
A strapless dress gives you a lot of exposed skin around the neck and shoulders that you will want as your focal point – decorate it with a delicate necklace for a simple, minimalist look or a bold statement piece to grab everyone's attention! Avoid combining a long-stranded necklace with a strapless dress – it can easily lead to an unbalanced look.
Halter-neck dresses
Since a halter-neck already adds detail to your neck area, opt for a pair of statement earrings or dainty bracelets so that your overall look isn't too overpowering. Alternatively, focus on accessorising your hair with hair combs, pins, flowers, or vines!
V-neck dresses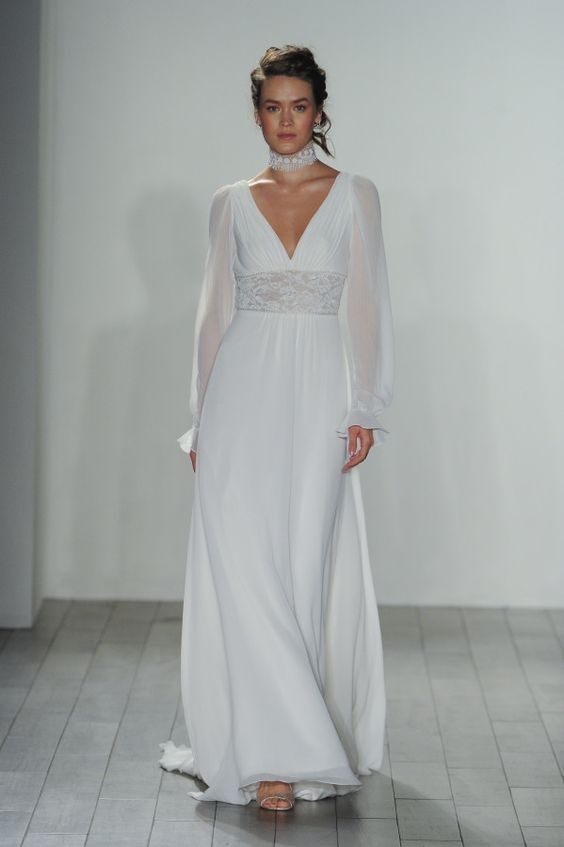 Source: Pinterest
For an elegant, alluring look that shows off your décolletage, pair your v-neck dress with a choker or a long-stranded necklace. For an even sexier look, put on a daring body jewellery piece in silver or gold – whichever works best for your skin tone.
If you still aren't sure, fret not – bridal shops typically have their own in-house gown consultants who will be able to better advise you during your actual fitting!
Go for Sentimental Value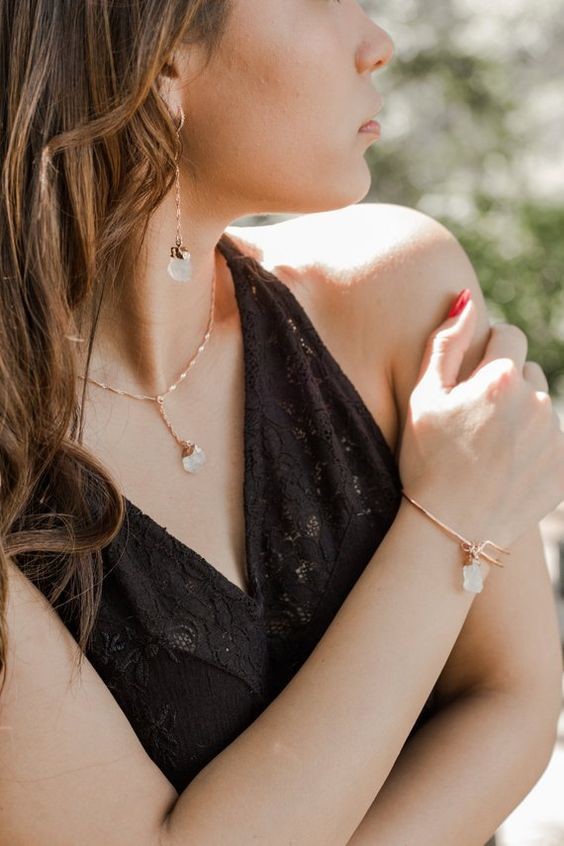 Source: Pinterest
Make full use of the bling that you already have, such as the family's prized heirloom piece that has been passed down for generations. Mix and play around with old, borrowed, and new – they could blend well to create a contemporary look that is both timeless and unique.
Birthstones are an increasingly popular choice as well. These enchanting and meaningful pieces come in all sorts of striking colours and significance to celebrate the most important day of your life!
Match Your Metals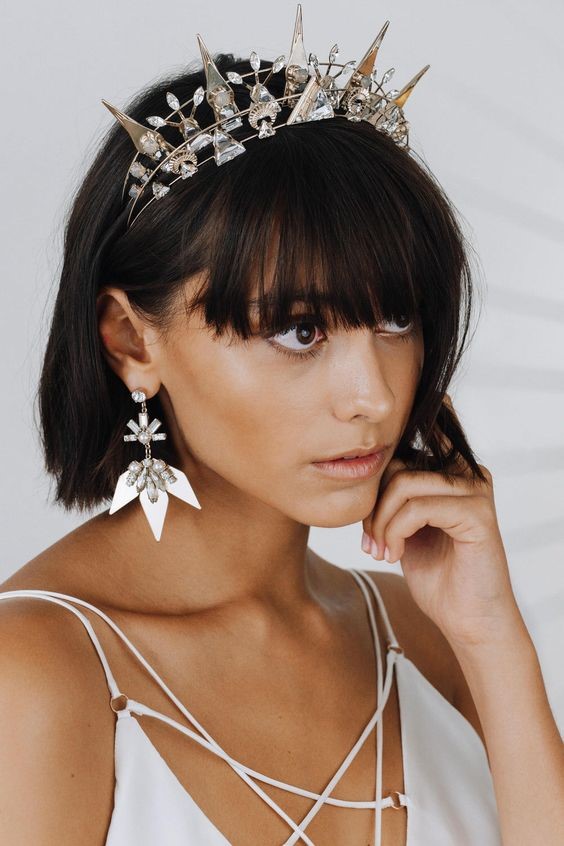 Source: Pinterest
There may be no hard and fast rules when it comes to choosing wedding jewellery, but typically, using the colour of your wedding dress to guide your jewellery choice is a safe bet. Here are some suggestions:
White
While the colour white matches almost any other colour, a white gown looks best with silver, platinum, or pearl detailing. Other metals such as gold can stand out too brightly, and if you prefer your golds, opt for an off-white gown instead that looks amazing with yellow gold and rose gold metals.
Ivory
An ivory gown compliments gold metals the most, since it works to highlight the creamy tint of the fabric.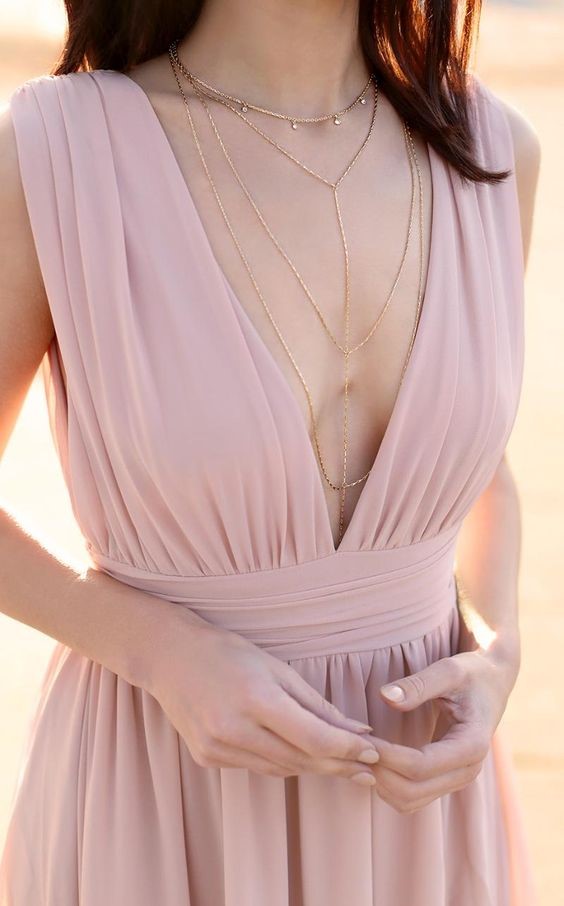 Source: Pinterest
Blush
Rose gold is the way to go for blush gowns – combined with the soft pink hues of the dress, the sweet, romantic vibe is greatly highlighted!
Invest in High-Quality
It's okay to invest a little when it comes to your wedding jewellery because quality pieces are likely to last a lifetime. For those who don't have the time to mix and match individual pieces, plenty of reputable jewellery stores have matching wedding jewellery sets all ready for you to don on your big day.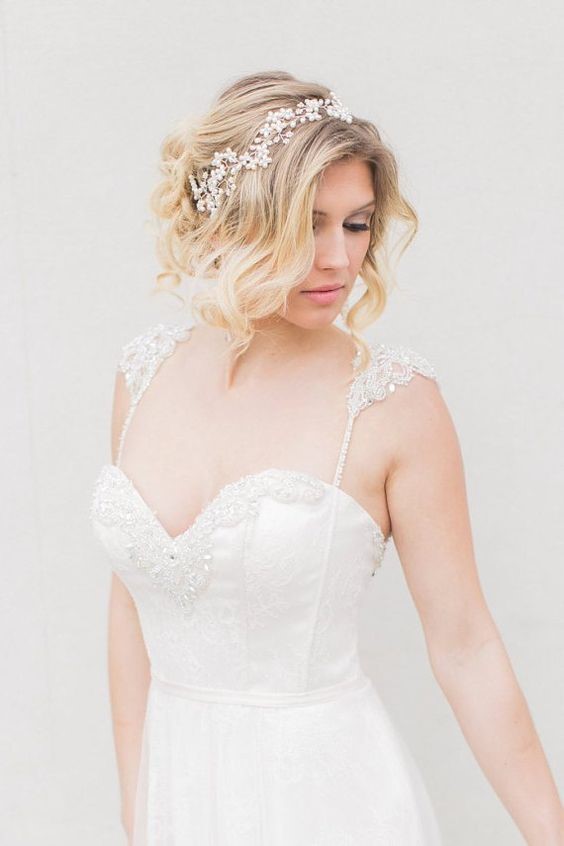 Source: Pinterest
Otherwise, there are plenty of ways to bling up your wedding dress – think jewellery in the form of a custom-made tiara, or upgrading your wedding veil, belt or sash by sewing on some sparkly gems!
Think Long-Term
You may not get to wear your wedding dress again, but your wedding jewellery should ideally be pieces that you will find yourself wearing again and again, long after the celebration is over. Choose versatile, timeless pieces that will look stylish with any outfit and on any occasions to make the most of your money spent!
Be Confidently You
No matter what you decide on, you won't go wrong by staying true to your own personality and style. While you can choose jewellery that is currently in trend, it doesn't hurt to be a little different if that's what your style is, because ultimately, the wedding is all about you and your partner, and should have your individuality injected into it!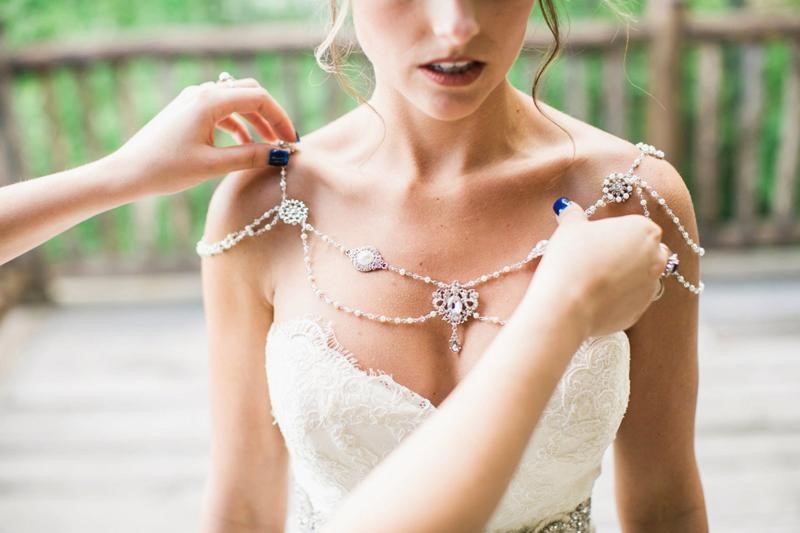 Source: Pinterest
Ultimately, don't wait till the last minute to choose your wedding jewellery – to avoid settling for less, order everything at least a month in advance and consider doing a full dress rehearsal complete with your jewellery at your pre-wedding photoshoots in Singapore as well.