Wedding Tales II

(0)
people join this
Organizer :
Venue :
Wedding Tales II
Admission :
Free
Event Date & Time :
2017-04-22 12 : 00 : PM
To
2017-04-23 09 : 00 : PM
---

Events & Contest details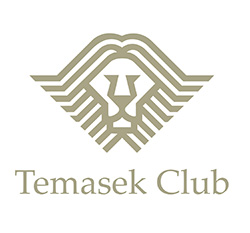 Temasek Club's very own Wedding Tales fair is back by popular demand! Set amidst the lush greenery and away from the hustle, the wedding fair is sure to enchant you with its unique experience.
Wedding Show Highlights
* Fashion show

* Hair & Make Up Show

* Wedding Cocktails and Hi Tea

* Sand Art & Glitter Painting Performance

* Light & Sound Show

* Door Gift for the first 50 couples per day includes

- A L Excellence Bag with Lindt Chocolates by L Excellence Fine Jewellery

- Dining Voucher from SPIZE & Dragon Phoenix Restaurant

- Temasek Club Crystal Pen

- Game Voucher from Singapore Bowling Federation

- Spa Voucher from Atos Wellness

- Wedding Favour from Celia G

- Voucher for personalized Calligraphy by Bespoke Foundry




* Lucky Draw Prizes worth more than $12,000!
Kindly RSVP here to let us know that you are joining us for the magical fair!
---

Gallery
Visit and sign-up during our Wedding Fair to enjoy the following Exclusive Perks!
(Number of perks is dependent on the type of wedding package booked)
Fitness programme: Free session for the couple (expires 24 July 2017)

Su

spension Training

Yoga Session

Personal Gym Training Session (60 mins)

Complimentary Venue Usage for Solemnisation on the same day as wedding

$50 Off per table (non- member) OR $70 Off per table (member & SAF active personnel)

$70 Off per table (non-member) OR $90 Off per table (member & SAF active personnel – for Blissful Wedding Package only)

Free flow of Beer during dining

Complimentary additional night stay in our Villa with breakfast for 2

Honeymoon Bonus $500 rebate OR a Photo Booth service for 2 hours with unlimited prints

(applicable for 20 table and above)

Thank you set meal for 8 persons

Complimentary 4 hours usage of Karoake Rooms with 1 soft drink per person for 10 persons

One Year anniversary dinner

Complimentary table of 10 persons for every 26 confirmed tables

100 pieces of Assorted Canapes for pre-event cocktail with butler service