Kwedding 5th Anniversary Promotion in-house Roadshow

(2)
people join this
Organizer :
Venue :
Kwedding in-house
Admission :
Free
Event Date & Time :
2017-03-19 12 : 00 : PM
To
2017-03-26 07 : 00 : PM
---

Events & Contest details
Join us at our very own Indoor Studio roadshow as we celebrate Kwedding's 5th Birthday! With specially designed local photography packages as well as Korea pre-wedding photography packages with 80 over studios, there's sure to be something for YOU! We only have limited slots available so email us an RSVP request at kw@kwedding.com.sg now to secure your preferred time!
Korea Pre Wedding Photography
Local & Destination Pre Wedding Photography
Actual Wedding Day Photography & Videography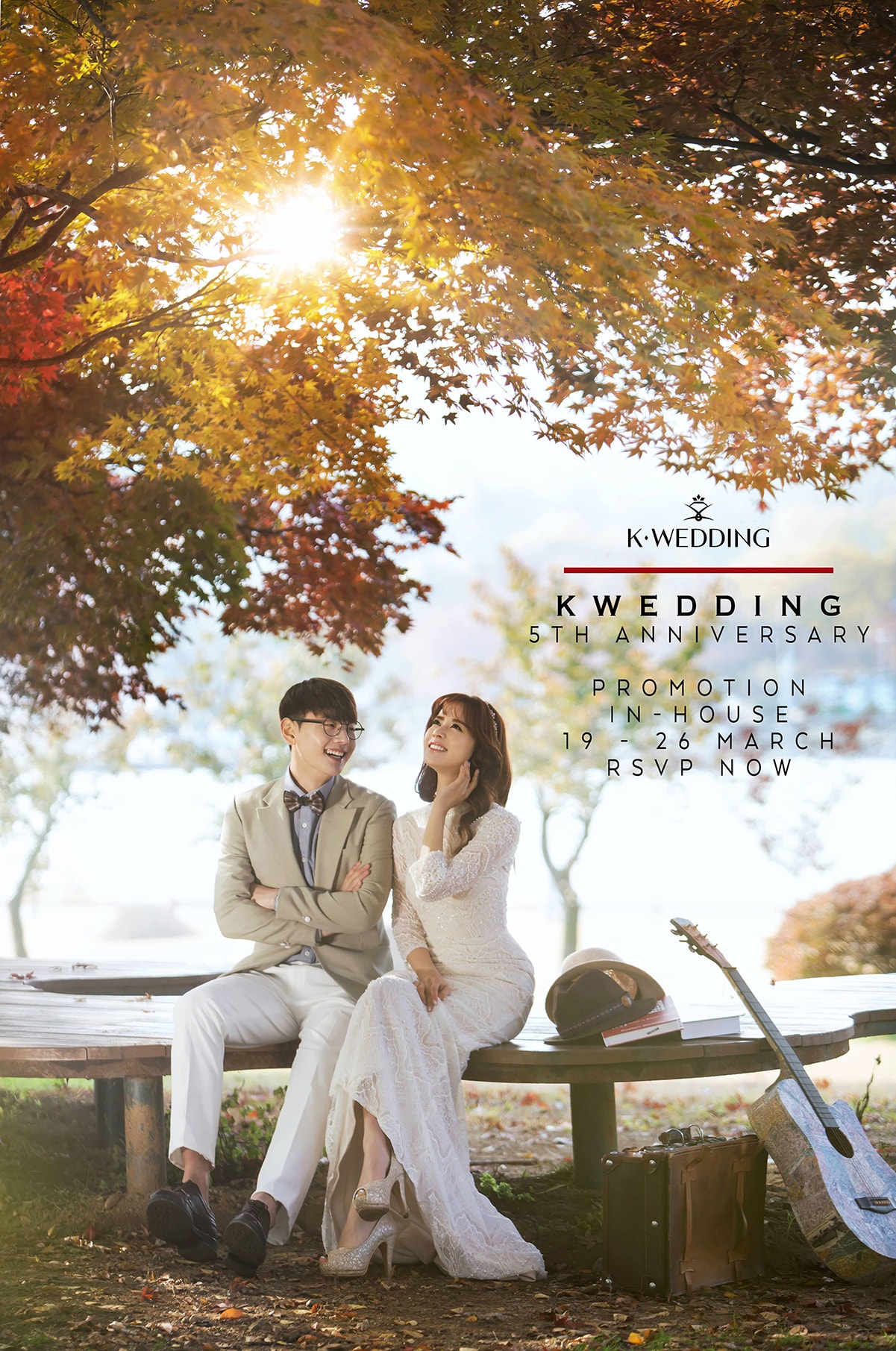 ---
Please fill in the application information *
Please login first *