My Dream Wedding Weekend Promotion

(0)
people join this
Organizer :
Admission :
Free
Event Date & Time :
2020-03-27 10 : 00 : AM
To
2020-03-29 07 : 00 : PM
---

Events & Contest details
Dear Brides- and Grooms-to-be,

We understand many of you may have lost your bearings for wedding planning amidst the current #covid19 situation.

As such, My Dream Wedding team would like to assure you that we will be readily available to assist & guide you through the journey, do feel free to PM us your inquiry!

We are making the following arrangements so you may plan at ease and more bang for your buck:
1) 27-29 Mar 2020 In-House Season Promo will be staggered by Appointments.
2) Complimentary fitting of our latest gown collection with no obligation.
3) Customise the wedding packages according to your needs and the changes.

RSVP to secure your slot!
The plan can change but never the goal, so let us work together to fulfil the dream of your beautiful union!

---

Gallery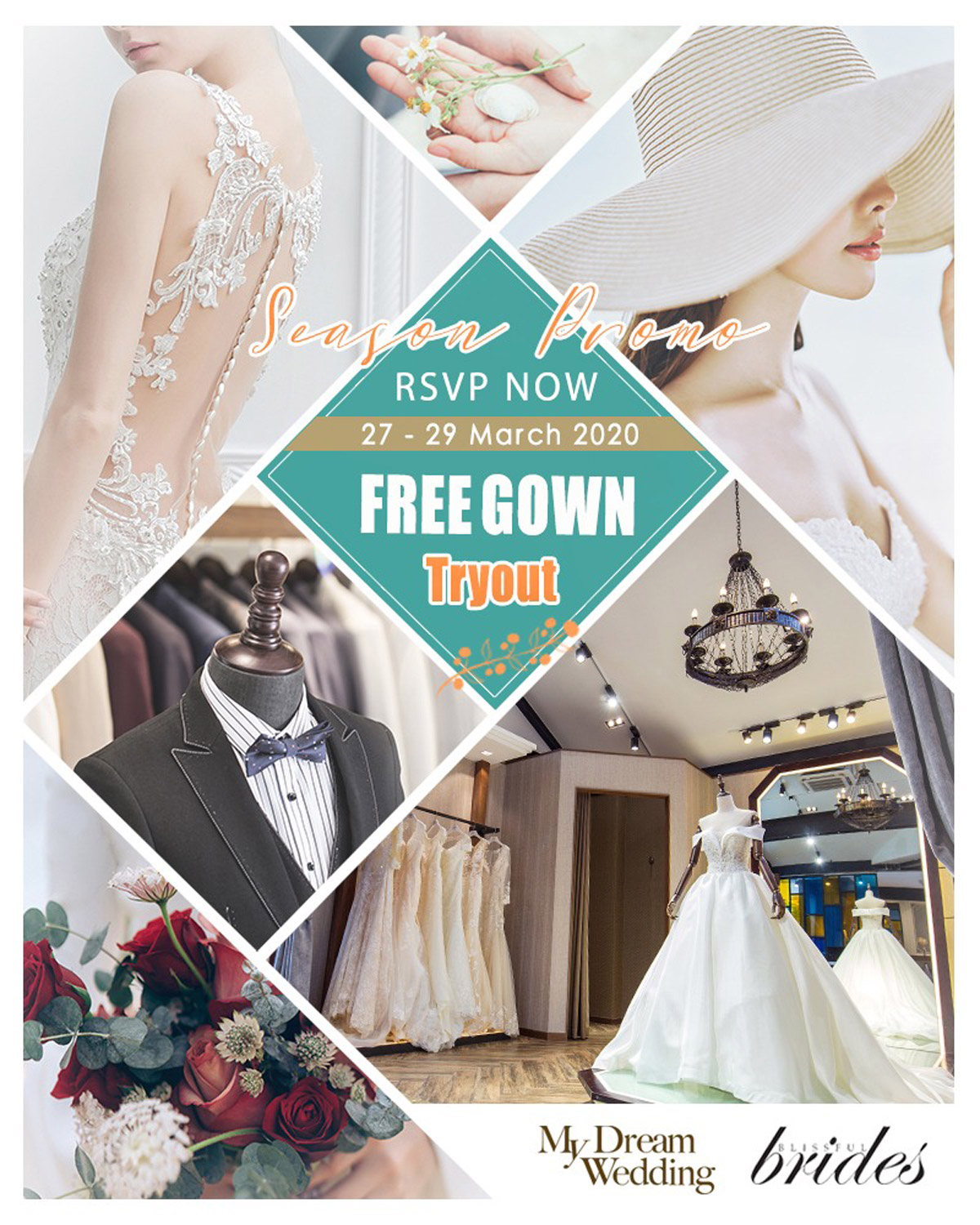 Please fill in the application information *