Inspiringly Yours Celebrations

(9)
people join this
Organizer :
Admission :
Free
Event Date & Time :
2023-05-01 10 : 30 : AM
To
2023-05-01 06 : 00 : PM
---

Events & Contest details
Join us
on 1st May 2023, for a inspiring wedding showcase like no other, where two of our PARKROYAL COLLECTION properties, PARKROYAL COLLECTION Pickering & PARKROYAL COLLECTION Marina Bay, will be styled and showcased, together with some of Singapore's leading wedding players in the industry.
At PARKROYAL COLLECTION Pickering, the spacious William Pickering ballroom features Balinese latticework which complements the soothing hues and nature-inspired interiors, while the Poolside Terrace situated on the fifth floor, offers spectacular views of the city and is the ideal venue for a memorable alfresco event.
Make your once-in-a-lifetime wedding celebration a grand and memorable one at PARKROYAL COLLECTION Marina Bay, Singapore's first and award winning 'Garden-in-a-Hotel'. Be it a luxurious wedding at the pillar-less Garden Ballroom, or a private foyer overlooking the eco gardens at the Atrium Ballroom, every event is carefully crafted to create a memorable experience for you.
---

Gallery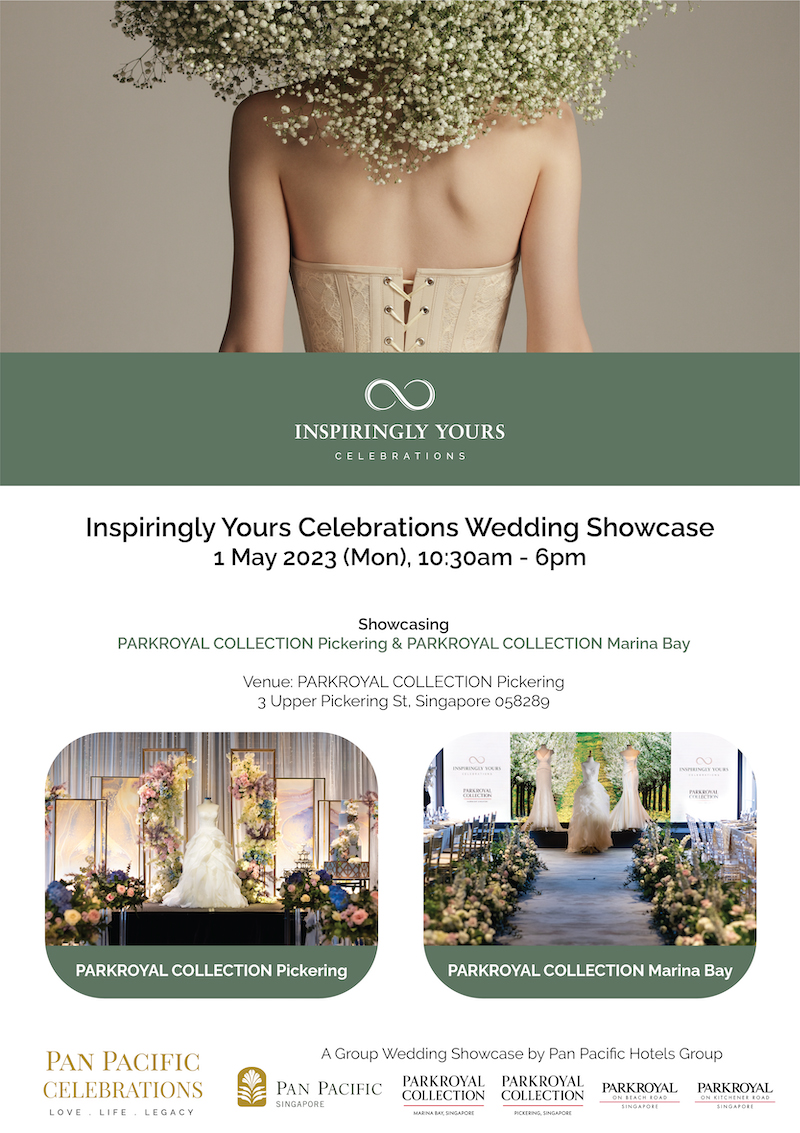 Please fill in the application information *