Wedding Showcase @ M

(1)
people join this
Organizer :
Venue :
M Hotel Singapore, Anson Room (Level 2) (5 min walk from Tanjung Pagar MRT)
Admission :
Free
Event Date & Time :
2017-08-11 06 : 30 : PM
To
2017-08-11 10 : 30 : PM
---

Events & Contest details
We would like to invite you to join us at M Hotel Singapore on Friday evening, 11th August 2017, for our wedding showcase. Presenting you our 2 exquisite ballrooms - Anson Room and Banquet Suite where both are capable of hosting up to 32 tables. Our Chefs have created a repertoire highlights of sampling dishes from our existing wedding menus for tasting with real views of the actual thematic decorations , table setups and etc. Showcasing the elegantly designed Bridal Suite equipped with in-room Jacuzzi for your upcoming wedding celebration. We have invited key Partners such as Yvonne Creative, IM Perfection, Sinderalla, Black Accessories, Live Studio, Coffee & tea to showcase their products. Meet us to find out more on our wedding packages starting from $818++ per table (minimum 20 tables to maximum 32 tables).
Our key highlights on our perks* included:
Instant lucky dip for the first 18 couples who signed up with us
Cash Rebate up to $2000 from September 2017 to April 2018
Special discounts and more perks for weddings in 2018
---

Gallery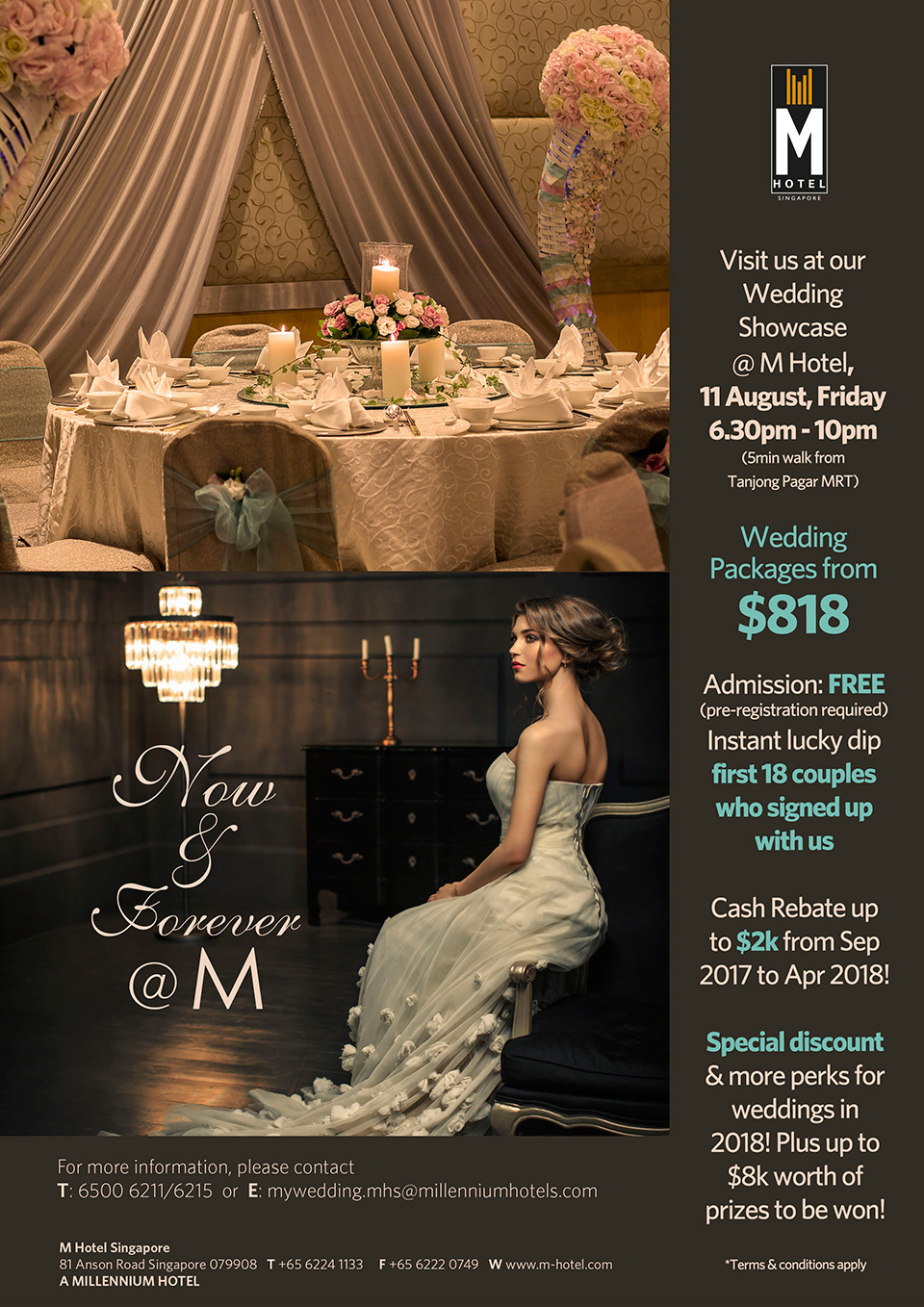 Please fill in the application information *