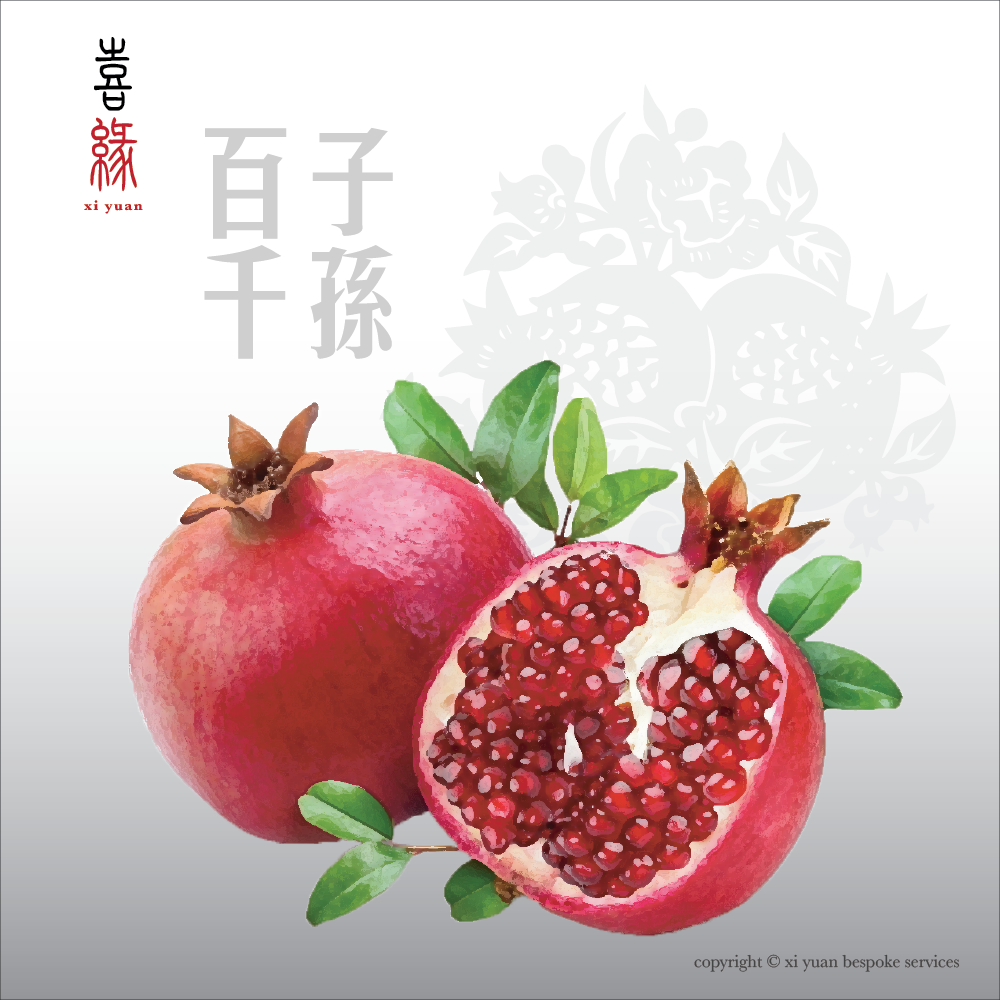 DID YOU KNOW:
Why pomegranate is an auspicious symbol in the Chinese wedding?

Reason: Pomegranate contains numeral seeds. "Many seeds 多籽" in Chinese sounds like "Many Children 多子", therefore it is a symbol of "Bountiful Offspring 百子千孙".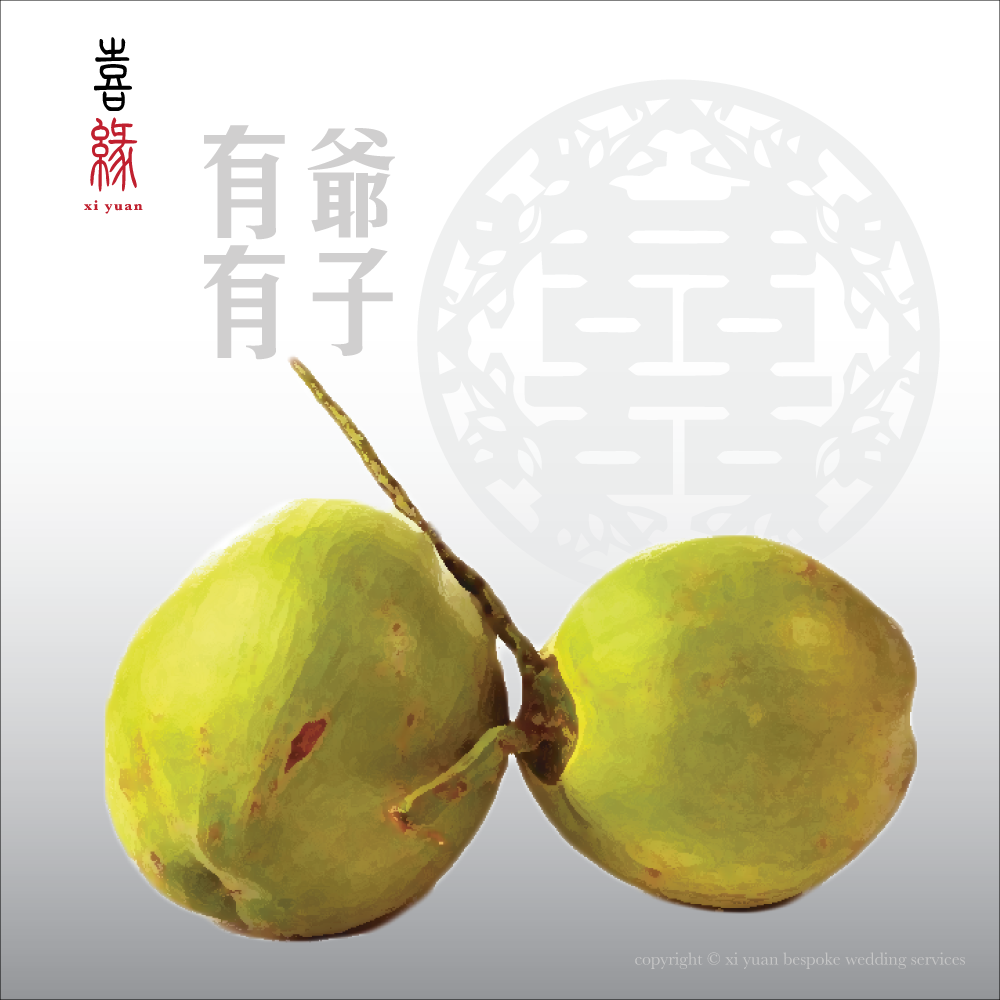 DID YOU KNOW:
Why are old coconuts used in a Cantonese Wedding?

Reason: Old coconuts, also known as "Lou Yeh"老椰, is the homonym for "Grandfather"老爷. This word implies a multi-generation family with grandparents and grandchildren 有爷有子, symbolizing family blessed with good fortune.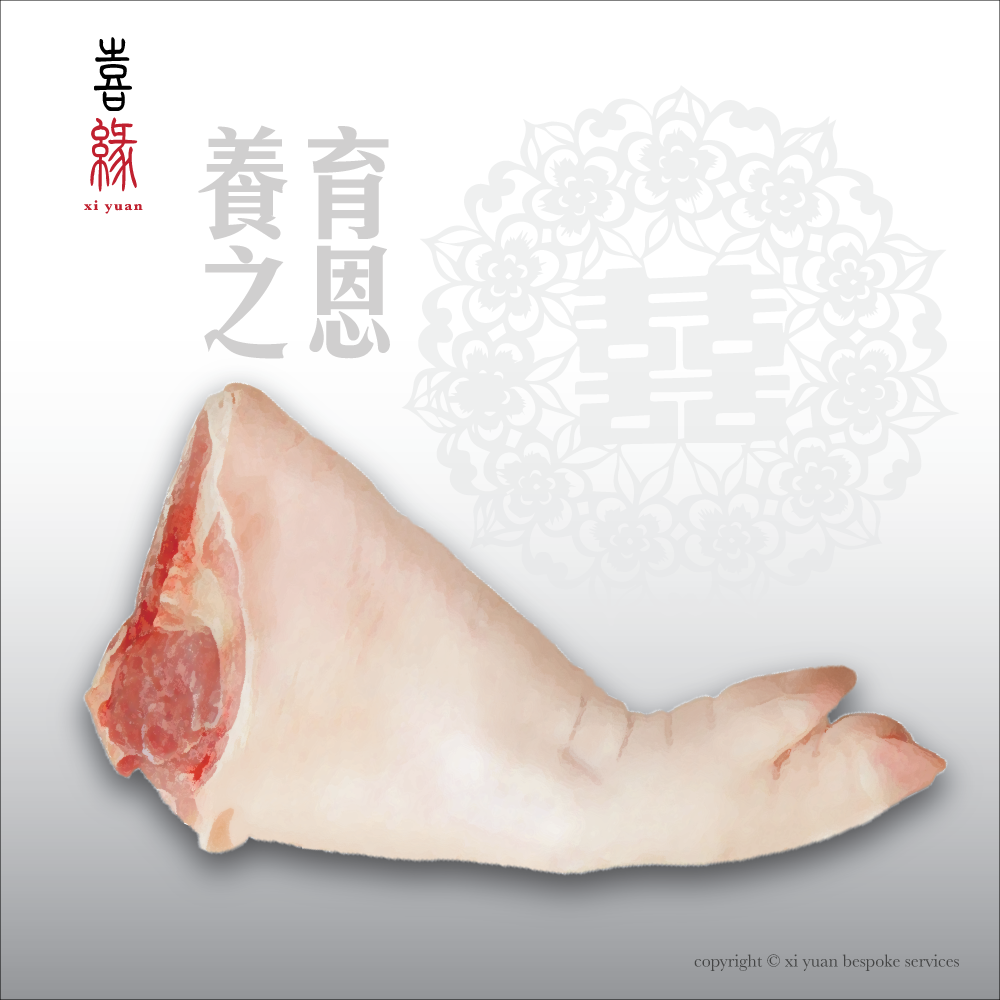 DID YOU KNOW:
What's the significant of bringing a fresh pork leg along when you are fetching a Hokkien bride?

Reason: This is known as "Suoeh Sai Bah" 洗屎肉, literally means "Stool Washing Meat". It is an etiquette for the groom's family to show gratitude towards the bride's family for the upbringing of their daughter-in-law.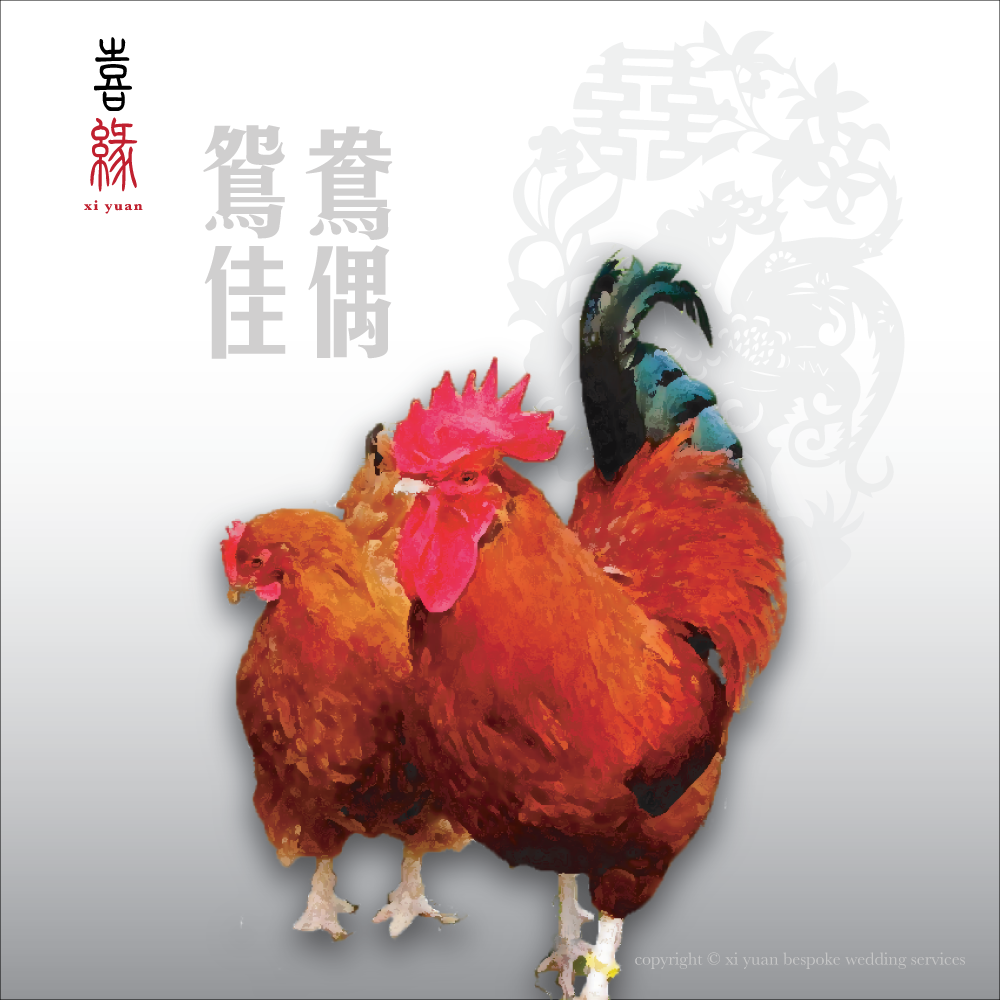 DID YOU KNOW:
What's the role for a pair of life chickens in a Chinese wedding?

Answer:
To lead the couples into blissful future!
In a Chinese wedding, they are called "Route-leading Chicken" 带路鸡, which are given by the bride's family when the bride leaves for the groom's place. Pairing up a rooster and a hen symbolises a pair of Mandarin ducks 鸳鸯, which have the meaning of blissful pairing love 成双成对.
They are being placed under the bed when they reached the nuptial camber. It is believed that which ever bird first came out under the bed will be a representation for the gender of the first born child.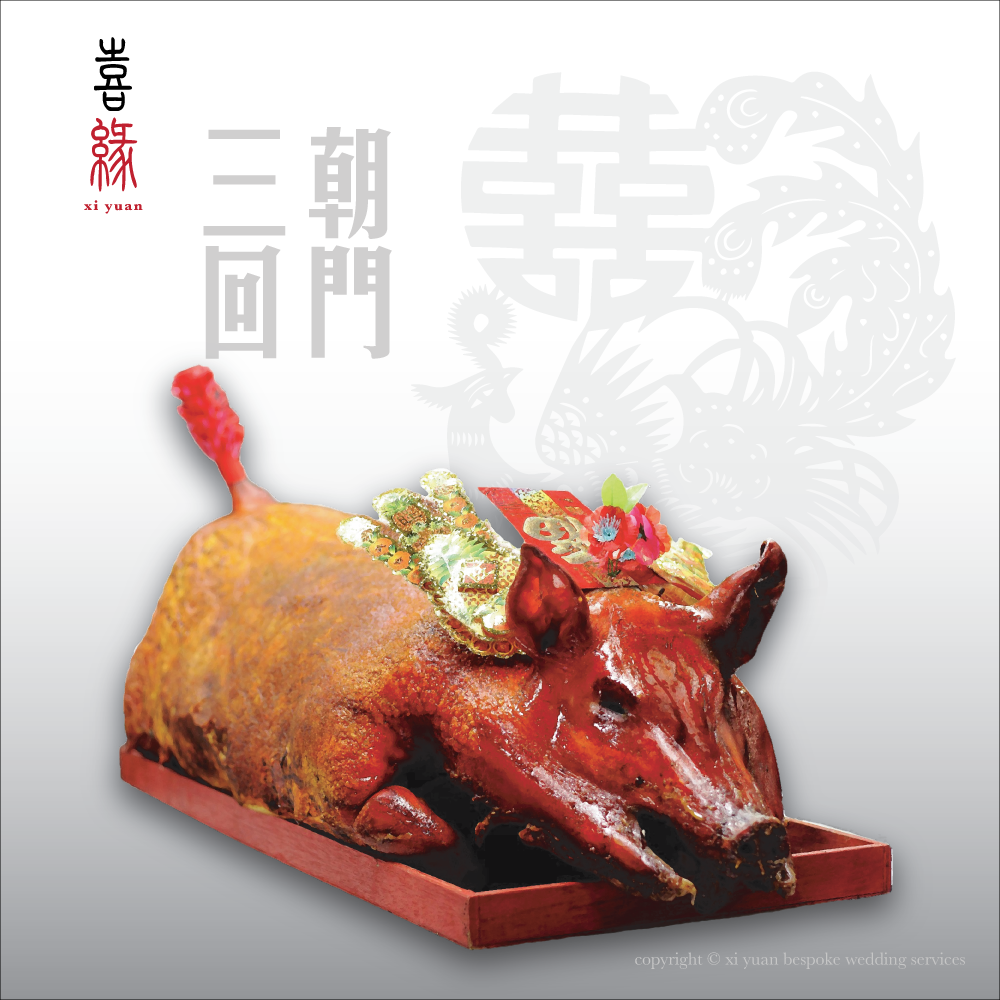 DID YOU KNOW:
Which is the most important part on the roast pig?

Answer: The ears!
In a Cantonese Wedding, a roast pig will be brought back from the groom's home to the bride's home 3 days after the wedding. It is a symbol of a virginity of the bride. If the bride is proven not a virgin, the ears of the roast pig will be removed as an insult to the bride's family.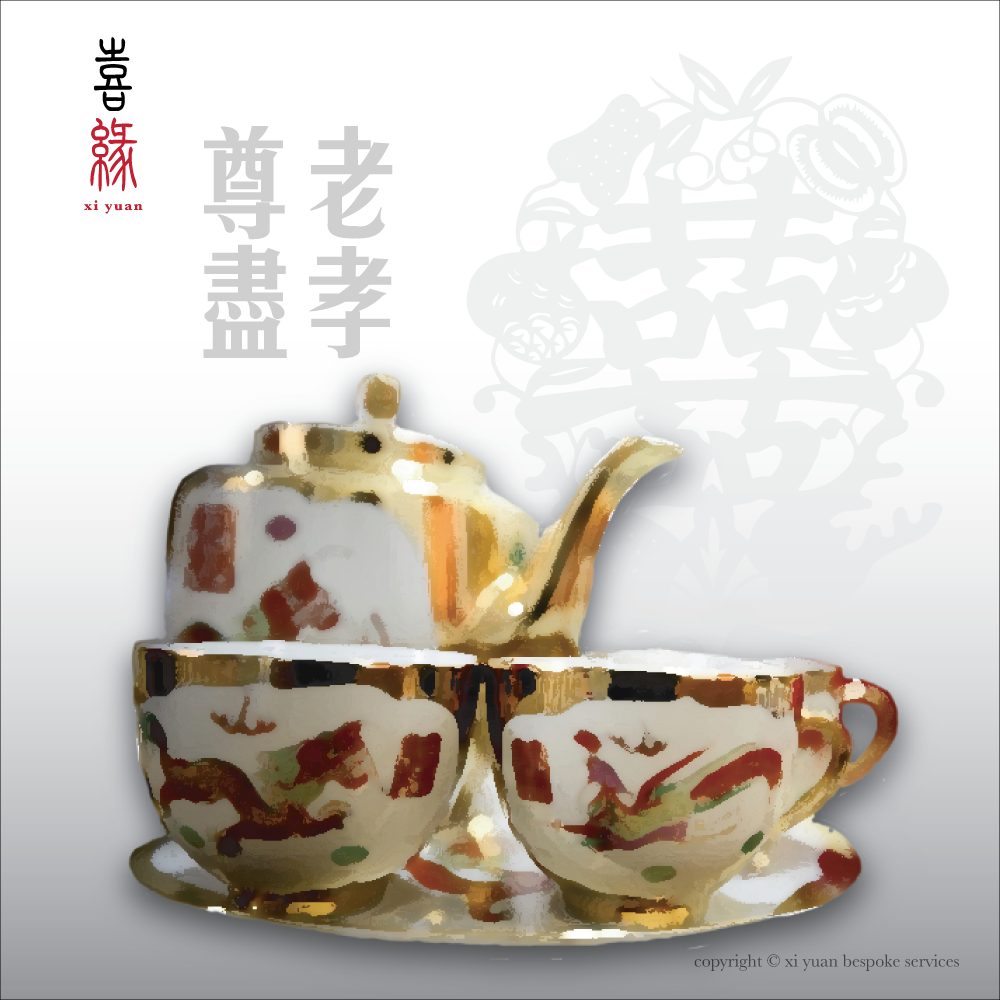 DID YOU KNOW:
Why is the Tea-ceremony so important for a Chinese Wedding?

Reason: The Tea-ceremony represents the respect from the newly weds to the senior members of the family. On the other hand, it is also a way to show acknowledgement from the family members to the new member. In the olden days, a marriage can be renounced if the Tea-ceremony did not commence.