Shine bright
2016-08-02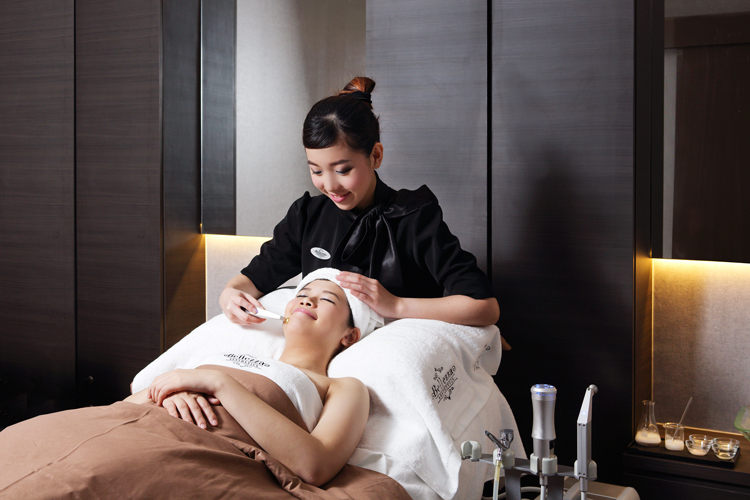 There's a whole sleuth of spa and facial services out there today and deciding on which ones to go for can be confusing. This is why the Blissful Brides Team is dropping in at spas to check out their various facial services. Our goal is to help you suss out the best facial services available out there that will see to all your wedding day beauty needs.

Our first stop: Bellezza Aesthetics. First service on Road Test: Their signature Luminous MAX Facial. It is a high performing treatment that has been clinically proven to deliver instant and visible results in 95% of Bellezza Aesthetics' customers after the first treatment.

Sounds like a big claim for a seemingly ordinary facial right? Not at all. Having tried and tested the Luminous MAX facial, here is the rave by our publisher, Ms Angie Lim:

Initial impression of Bellezza Aesthetics
The staff was very friendly and we were greeted with a warm welcome the minute I stepped in. A tea set, which includes a yoghurt dessert (very tasty) quickly followed. Post facial treatment, another tea set with two chocolate mint biscuits were presented. Pampering forms the entire core of my experience at Bellezza Aesthetics.

The facial
As with all facials, cleansing is the first step. Bellezza's Luminous MAX facial starts off with double cleansing with milk and cleansing foam, followed by facial extraction. The purpose is to properly remove traces of makeup, impurities and oil seeds found in your skin. But more importantly, it is to ensure that the skin is unclogged and well prepped to receive all the goodness that the facial is about to pump into it. To further pamper the skin and enhance the effect of the facial, a face-lift and distress massage technique developed by the experts behind Bellezza Aesthetics is used in accompaniment to the products.

Now, this is where it gets exciting. The signature Luminous MAX facial comes with a custom-blend treatment. What this means is that the facial takes care to customise its treatment to suit the individual's skin conditions with the use of its most advance technology. A custom-blend and diagnostic mask will also be applied on the skin. Then a beautiful infusion of LumiMAX Cocktail – made of a combination of rich minerals, vitamins and natural light reflecting elements – is fed to the skin to give it that ultimate glow.

Pre and post facial
My skin was dull and bogged by freckles. I had back-to-back meetings that day too. Coming out of the facial treatment, I could feel that the day's tensions were noticeably eased from me. But more pointedly, my face looked a whole lot fairer and my freckles lightened! Simply put, my expectations of the facial were well met.

Longevity
Because it was a one-time road test, the results began to wane off after a couple of days. However, I believe that with a few treatments, the results will definitely be more permanent.

Recommendation
If you recently found yourself in the category of Bride-to-Be, then it is definitely a worthwhile and value-for-money facial to invest in. Its ability to deliver radiance and clarity to your skin will effectively – and literally – see you glowing down the aisle.


Bellezza Aesthetics is located at Wheelock Place, 501 Orchard Road, #04-13. Don't wait. Call 6223 2533 and turn on your glow with Bellezza Aesthetics today.