Top 5 Facials to Indulge in Before Your Wedding
2017-09-29

When it comes to looking 10/10 on your big day, it's best to leave it in the hands of experts. There are a plethora of spas islandwide, and while it means that you may get slightly overwhelmed by the choices, it also means that there's bound to be a treatment that is perfect for you.
If you're unsure about where to start looking, here are five facial treatments we think you'll love!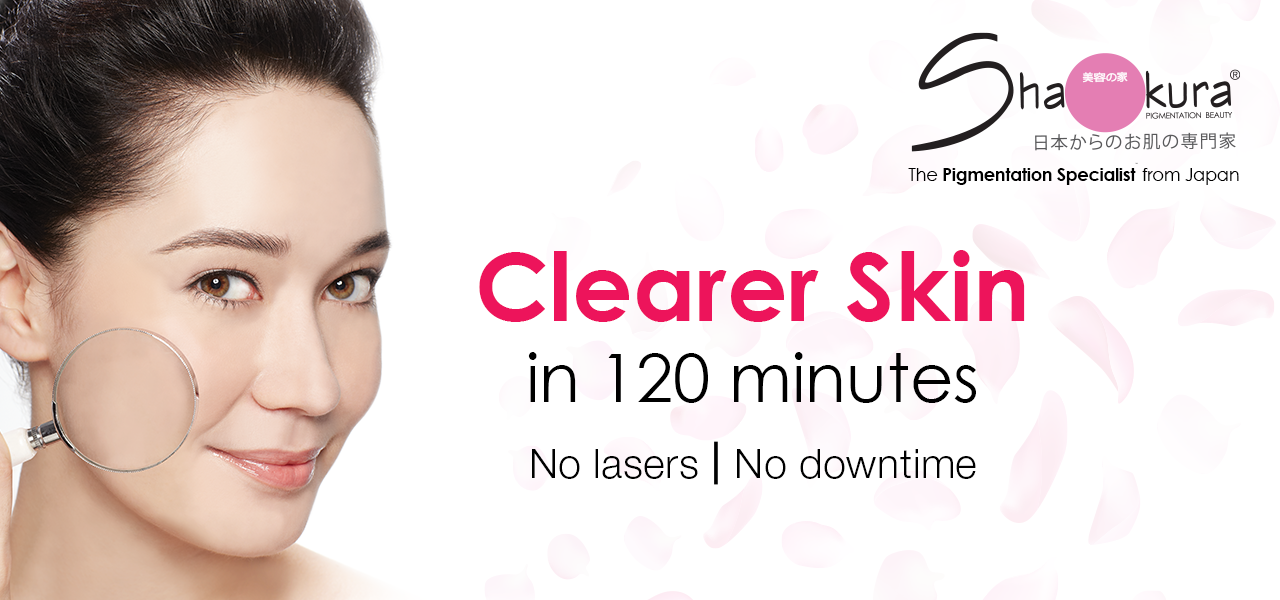 Shakura Pigmentation Facial Therapy
For those troubled with skin pigmentation, Japan's professional skincare expert and pigmentation specialist Shakura has the best solution for you.
Designed for the needs of Asian clientele, their signature Shakura Pigmentation Facial Therapy is targeted at helping customers combat any pigmentation problem from its roots. Choosing to tap into the riches of nature, the treatment uses a carefully cultivated concoction with ingredients like milk essence and the Roselle flower (also known as Hibiscus Sabdariffa). While Roselle aids in improving skin elasticity and evening out skin tone, milk essence hydrates, exfoliates and also has anti-aging and lightening properties. Together, the ingredients work to let you achieve the smooth, milky clear and luminous skin you desire.
Without the use of lasers or invasive procedures, customers can expect a painless facial which does not result in redness post-treatment. Yet, this facial is able to dissolve dark marks such as age spots, post-acne pigmentation and melasma.
As the team at Shakura understands that every individual struggles with their own skin concerns, they ensure that each client is attended to personally. The spa offers one-on-one consultation sessions and comprehensive skin analysis, which is followed by a customised therapy plan just for you.
Results are visible right from the first visit - a staggering 95% of their first-time customers witnessed visible improvements to their complexion. What's more, in the weeks to come, your skin condition will be closely monitored by Shakura's experts in order to ensure continuity in the progress of your skin health.
Now, for the best part - Shakura is giving away 1 FREE Shakura Pigmentation Facial Therapy to the first 50 readers who sign up at https://goo.gl/JNGPAm!
So sign up and get your free treatment with Shakura today! With branches in neighbourhood malls such as Tampines 1, YewTee Point, Heartland Mall, JCube and Tiong Bahru Plaza, as well as in the heart of Singapore at Junction 8 and Plaza Singapura, Shakura is easily accessible no matter where you are.
Lymphatic Korean Kyung-Rak Facial @ Korea Beauty Centre
Step into the world of K-Beauty with a Lymphatic Korean Kyung-Rak Facial. The procedure features cleansing, masking and a special massage technique which helps to release the tension stored in our facial muscles, enhance circulation, as well as remove excess water and toxins. At $130 for an 80-minute pampering session, it is quite a steal.
AHA Facial @ Face Bistro
Struggling with clogged pores and conspicuous blackheads and whiteheads? Short for Alpha-Hydroxyacid, the AHA Facial is highly effective in removing dead skin tissues, which makes extraction of dead skin cells and absorption of moisturisers much easier. At the end of the 90-minute therapy ($148), you will be left with clearer, more luminous skin. This facial may not be suitable for sensitive skin.
SensiVital Plus @ Caring Skin
A facial that is suitable for sensitive skin is the SensiVital Plus. The 90-minute procedure ($250) not only soothes the skin, it also helps to reconstruct the skin's natural protective shield by stimulating cell renewal so as to decrease sensitivity and improve the skin's resistance against environmental stress. Using a combination of plant extracts, this facial will leave you with better hydrated skin and refined pores as well.
Anti-Acne Facial @ SG Face
Those with acne prone skin should opt for this Anti-Acne facial. The 90-minute treatment ($240) uses a formula which contains a natural sugar compound which promotes the growth of healthy bacteria, while inhibiting the growth of bad bacteria. As a result, oil and other impurities will be naturally cleared from your (otherwise clogged) pores and sebum secretion is better regulated.