10 Online Wedding Invitation Designs For The Savvy Couple
2019-07-31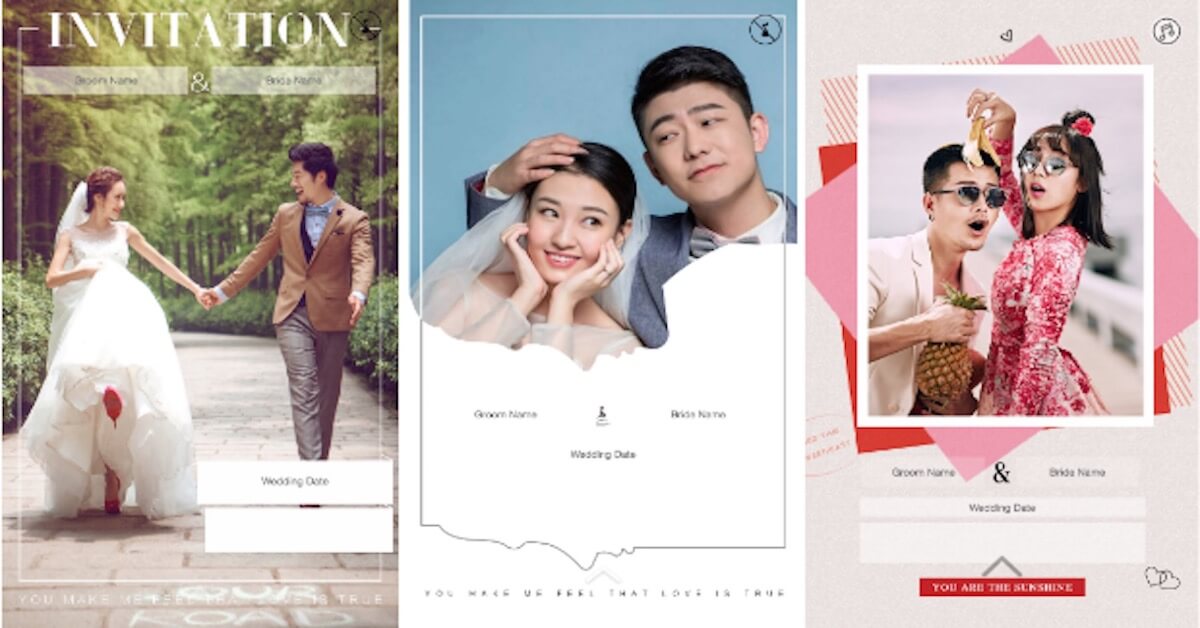 Stylish e-invites to keep track of your guest list easier
When it comes to wedding planning, it's undeniable that certain tasks are more enjoyable than others. Sending out invitations and sorting out your guests' RSVPs, for example, is definitely less fun as compared to picking out a wedding gown, but with these 10 online wedding invites available on our wedding portal, you'll be able to stay on top of things with aplomb in just a few clicks of the mouse!
Whether you're a minimalist or a fan of bold prints, read on to find the perfect online wedding invitation template for you and your boo:
1. Clean Minimalism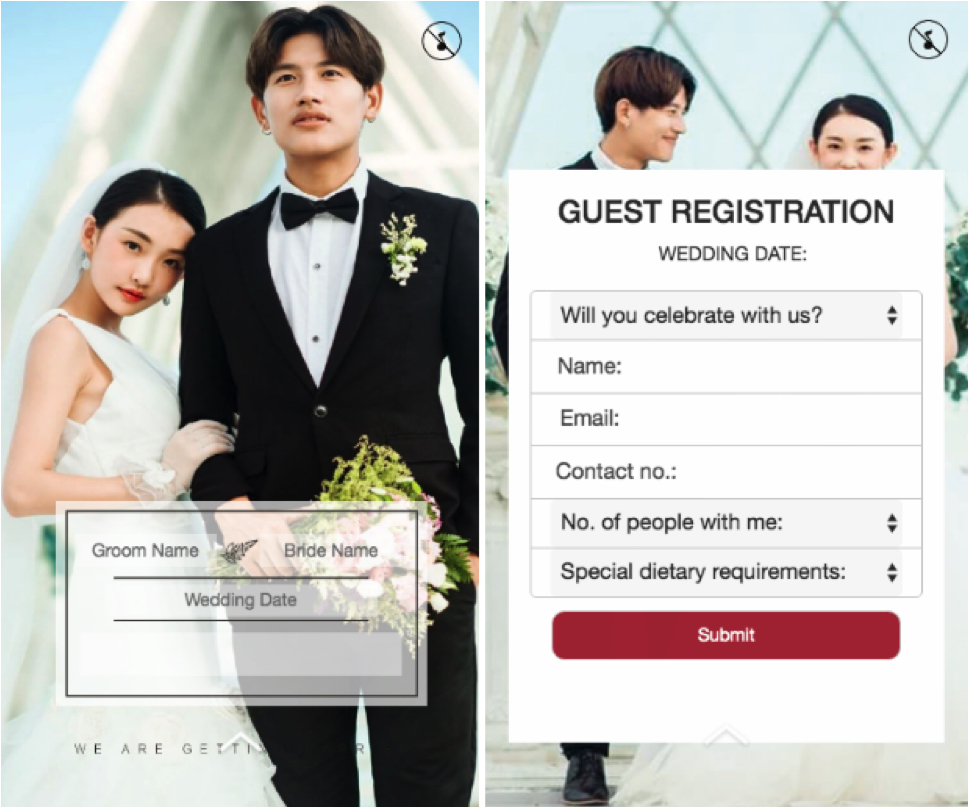 You can opt for your e-invite to be accompanied by music too!
Perfect for those who appreciate sleek aesthetics, Clean Minimalism is exactly as its name states – clean and minimalistic. With simple text displays that use thin black borders and fonts, the attention remains solely on the photos, which are borderless and also in no-frills collages.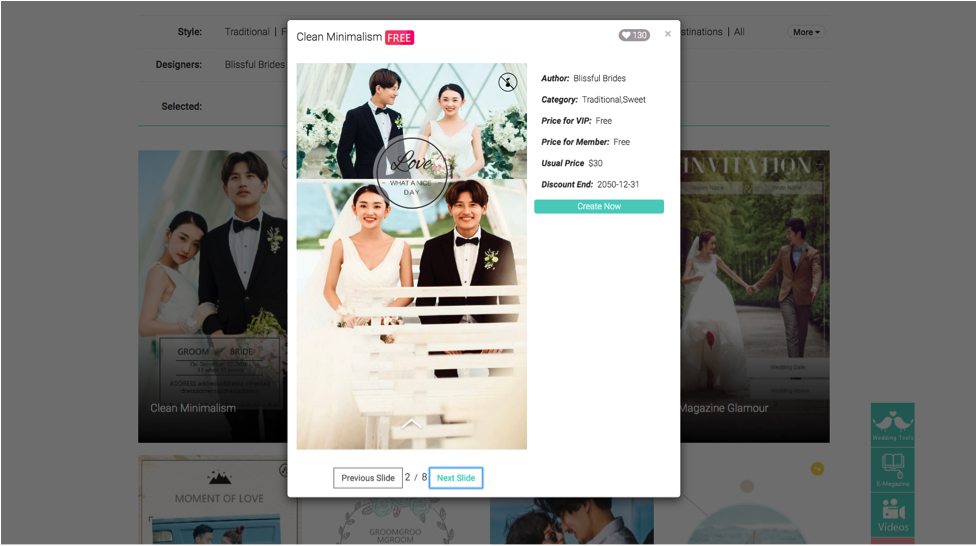 One of the benefits of using e-invites is that you get to show off your pre-wedding photos at zero cost!
2. Pastel Colourblock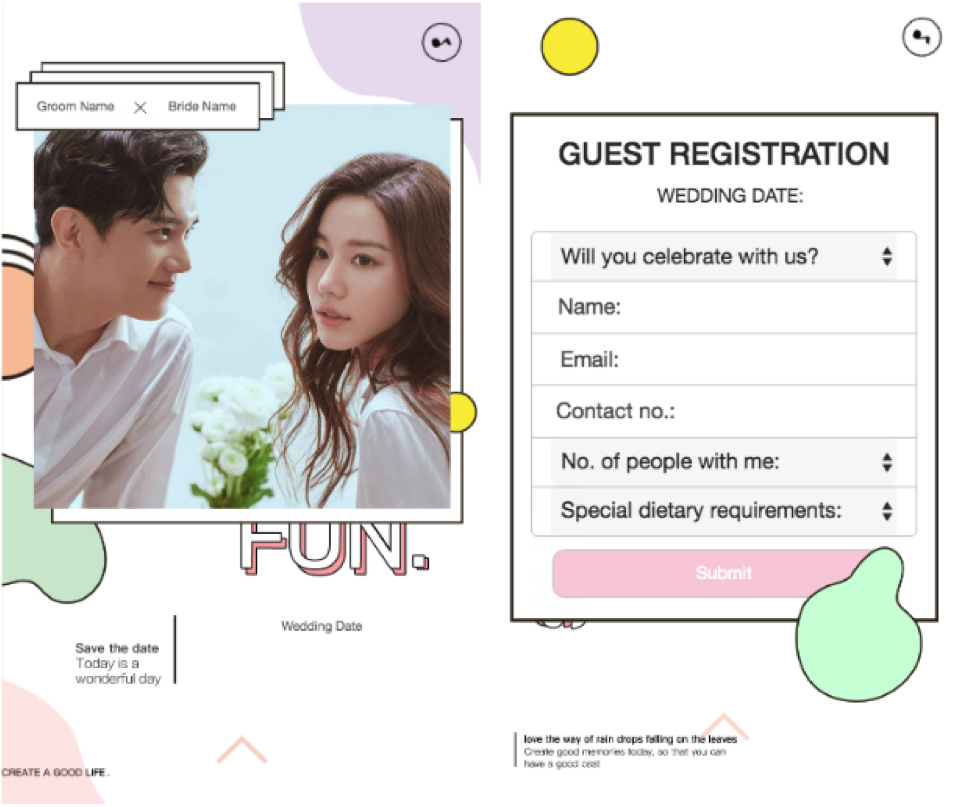 If pastels are your weakness, then the Pastel Colourblock template is for you. With soft hues of pink, coral, mint, and yellow placed against a white backdrop, the end result is a romantic and playful invitation. Plus, there are lots of customisable text space for you to play around with!
3. Silhouette Lines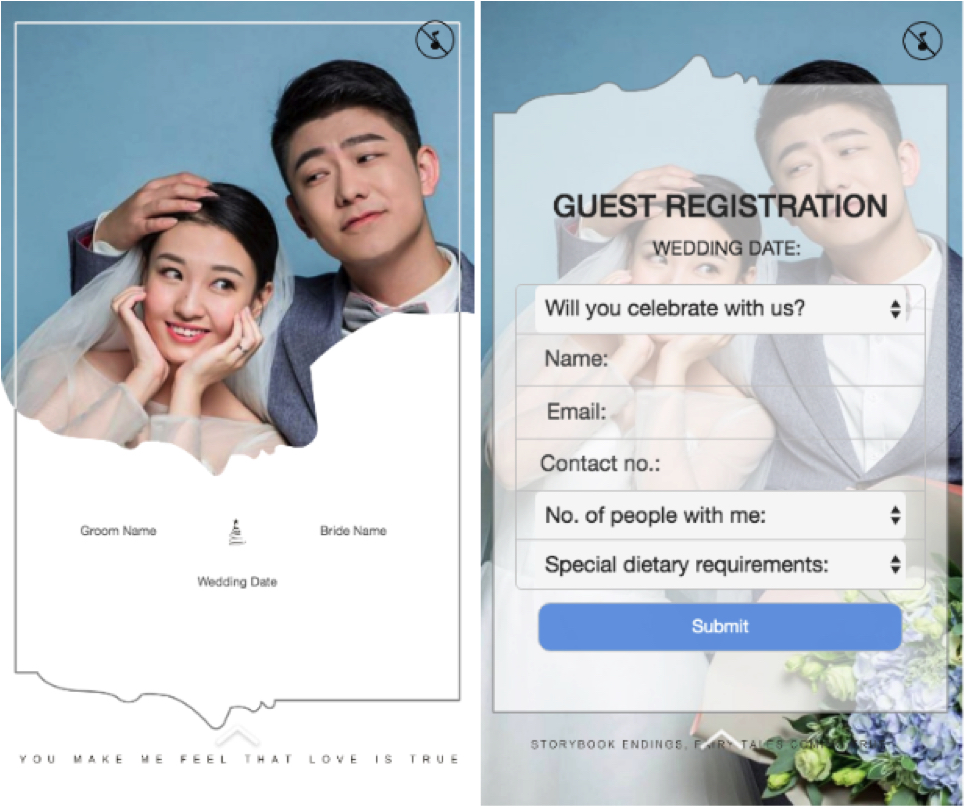 For an e-invite that stands out from the rest without being too over-the-top, Silhouette Lines boasts an eye-catching face-tracing design that exudes an understated grace. Minimalists who wish to have a slightly more interesting wedding invitation would appreciate this!
4. Magazine Glamour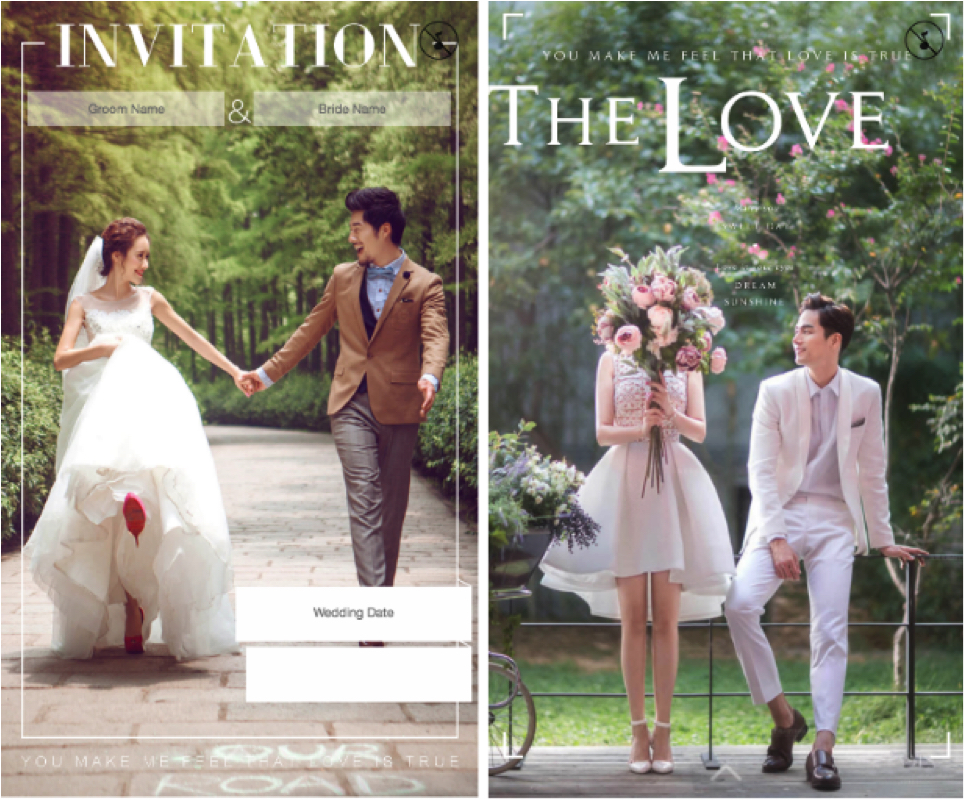 Styled magazine shoots have always had a certain air of elegance and glamour, and you can incorporate that into your online wedding invitation as well with the Magazine Glamour template. With every page of your invite looking like the front cover of a publication, your guests will surely be impressed!
5. Postcard Wanderlust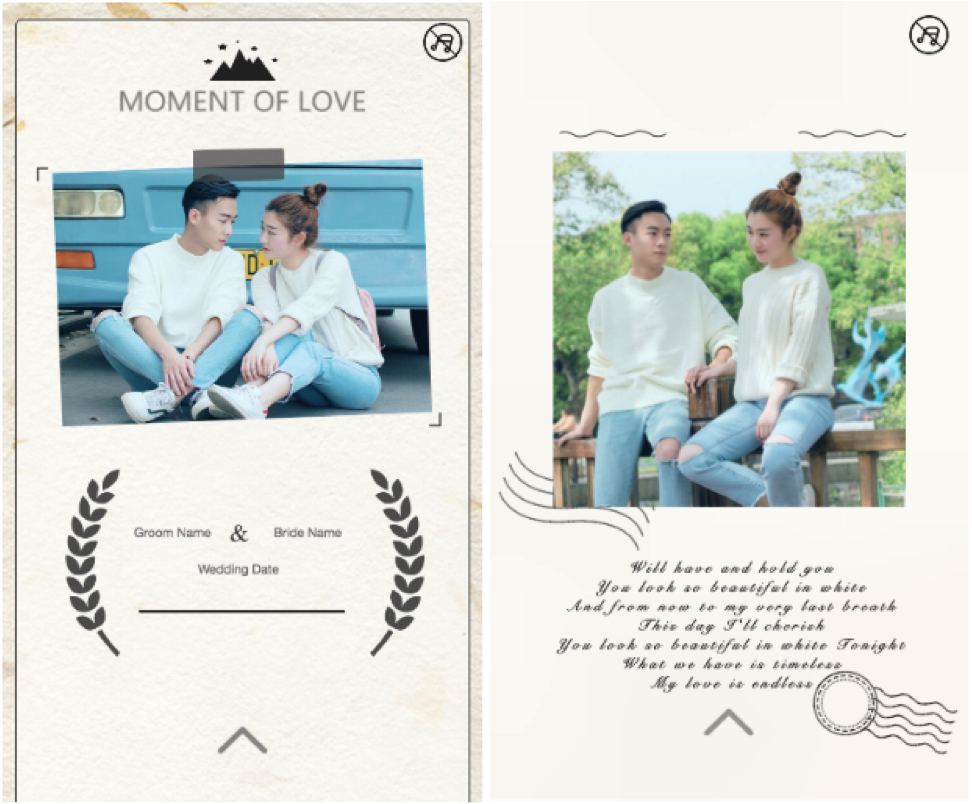 Travel bugs, there's no better way to represent the both of you and your love for globetrotting with Postcard Wanderlust, a postcard-themed template! Using a cream paper background and adorable details like postage stamps and "sticky tape" to hold your photos down, this e-invite not only makes you feel like packing your bags right away, but also acts as a great metaphor to symbolise the new journey that you'll be embarking on as a couple!
6. Whimsical Fun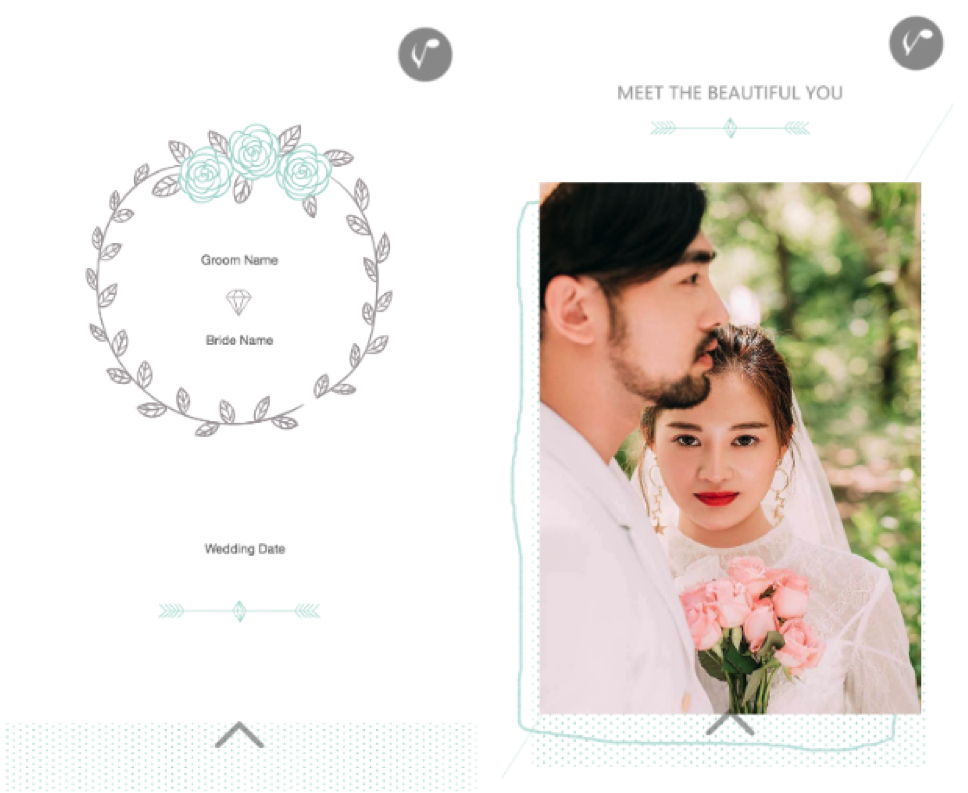 For the perfect balance between style and whimsical cuteness, look no further than Whimsical Fun. Boasting an adorable illustration of a flower wreath on the cover, the turquoise polka dots and clean placement of photos helps to make this e-invite fanciful yet not too girly.
7. Bright and Bold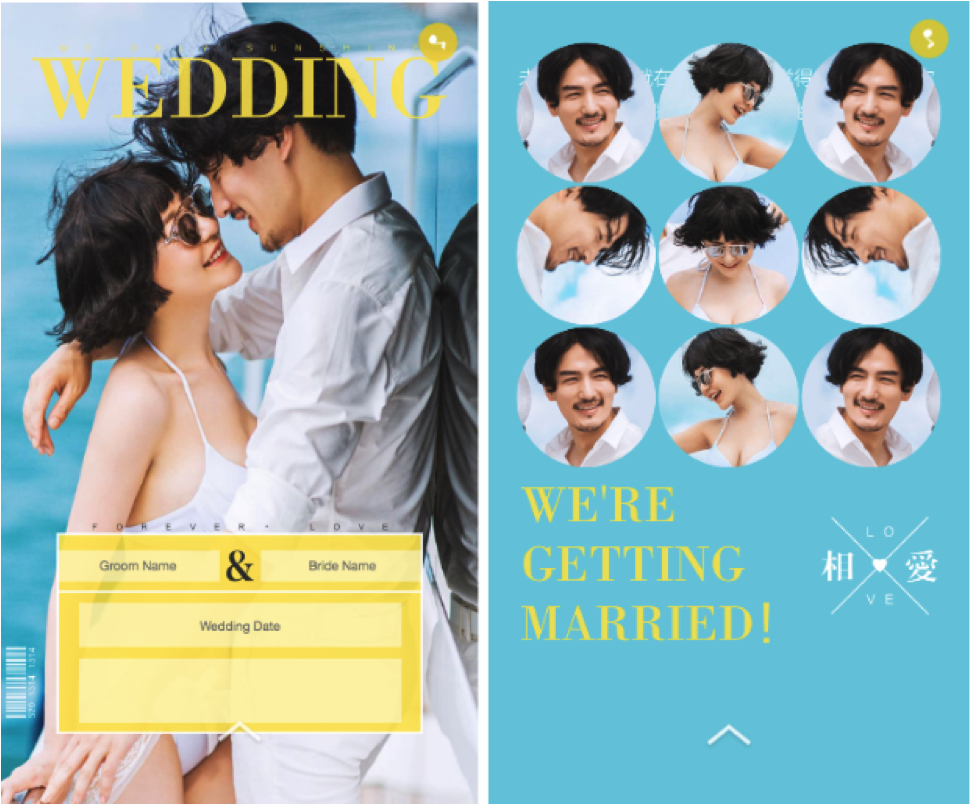 Great for destination weddings held on a sunny island or a casual affair at the beach, the Bright and Bold template is cheery, vibrant, and full of life. Using quirky collages and bright yellow and turquoise fonts, it's also suitable for couples who are unapologetically spritely and excited for what's in store as a married couple!
8. Simple Geometry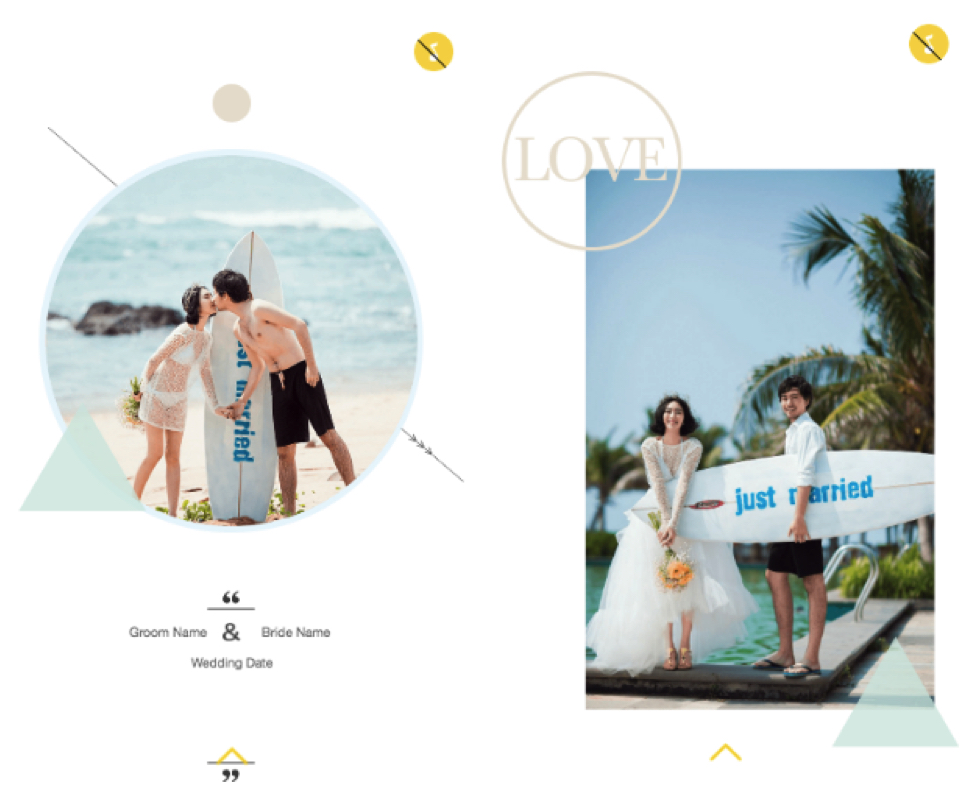 Another way to make your wedding invite one-of-a-kind is to include geometric shapes, which helps to create a modern and chic vibe. The muted pastels of Simple Geometry then help to soften the overall look and feel of the invitation, making it surprisingly edgy yet classy.
9. Sweet Victorian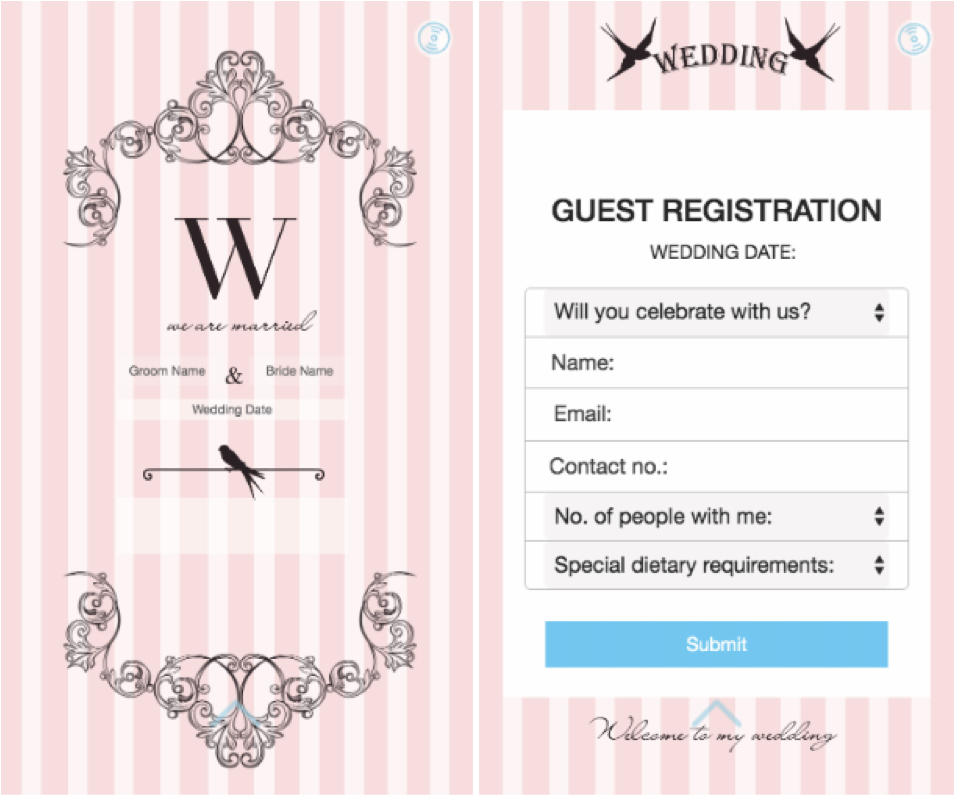 For brides-to-be who absolutely love the colour pink, Sweet Victorian is a sure-win choice. Coupled with regal Victorian-style borders, it's an online wedding invite fit for a queen and her special day.
10. Red With Passion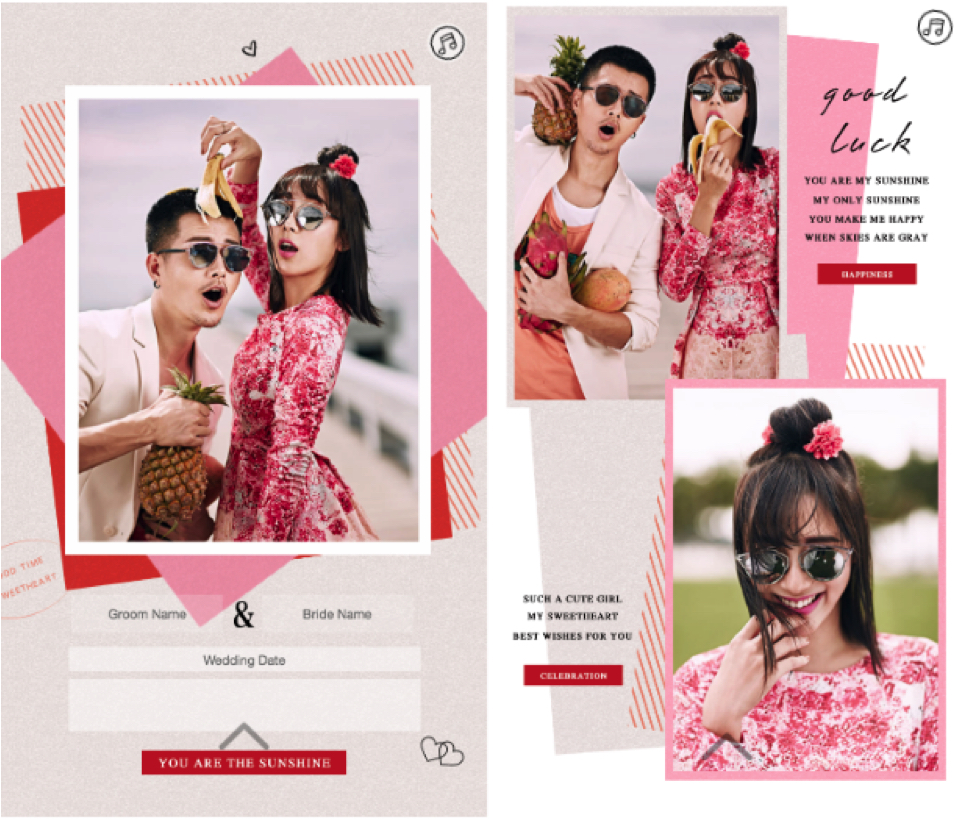 Red With Passion is where East meets West – bright reds and pinks are complimented with neutral hues, giving it a boisterous and fun-loving look without being too overwhelming. Highly recommended for couples who love to joke around and/or would like to give a little nod to their Chinese heritage!
A hassle-free and efficient wedding tool
Skip the hassle of snail-mailing wedding invites and worry no more about lost mails and forgotten guests! By replacing your physical invite with an virtual one, you not only help the environment but also help yourself – these e-invites can be linked to our Guest List and Seating Planner wedding tools, which helps to organise your RSVPs and make planning the seating arrangement a lot more efficient respectively.
In fact, for the whole month of August this 2019, these 10 templates will be available for all our members to use free-of-charge. After that, come September and October, the premium templates will be locked and only accessible by those who pay a subscription fee of $9.90 (U.P. $19.90), so act fast!
Note: The subscription will expire after a year.