2021 Trends: 3 Fun Ways To Arrange Your Wedding Bouquet
2021-06-11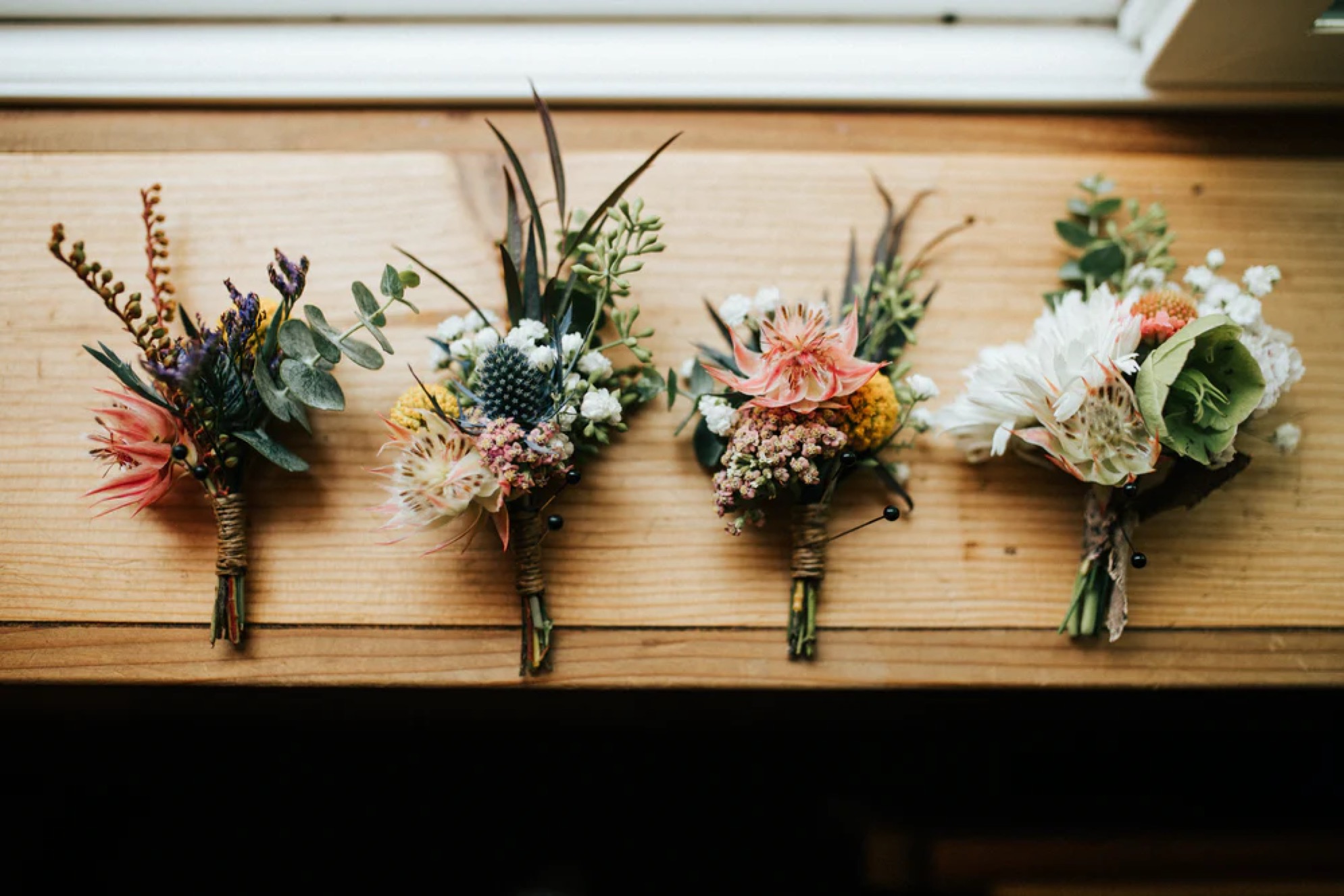 Source: Marisa Morton on Unsplash
The walk down the aisle is one of the most definitive moments of your wedding.
From the second you meet your partner's eyes and hold each other's gaze while you gracefully stride down the aisle, you'd want everything to be perfect. This is the moment you'd wish to immortalise: from donning on the ideal dress, to getting dolled up with the best make-up services and finally, nailing that gorgeous wedding bouquet to complete your look!
Often overlooked, the wedding bouquet you'll be carrying down the aisle can be an important accessory to the bridal look. While traditional, classic bouquets with gorgeous white lilies and romantic red roses have always been a safe option, to immortalise the moment truly, how about customising a bouquet that'll make your personality shine through?
It's time to take a look at some of the most exciting wedding bouquet trends that have caught the eyes of many in 2021 so far.
Play with Unorthodox Shapes and Textures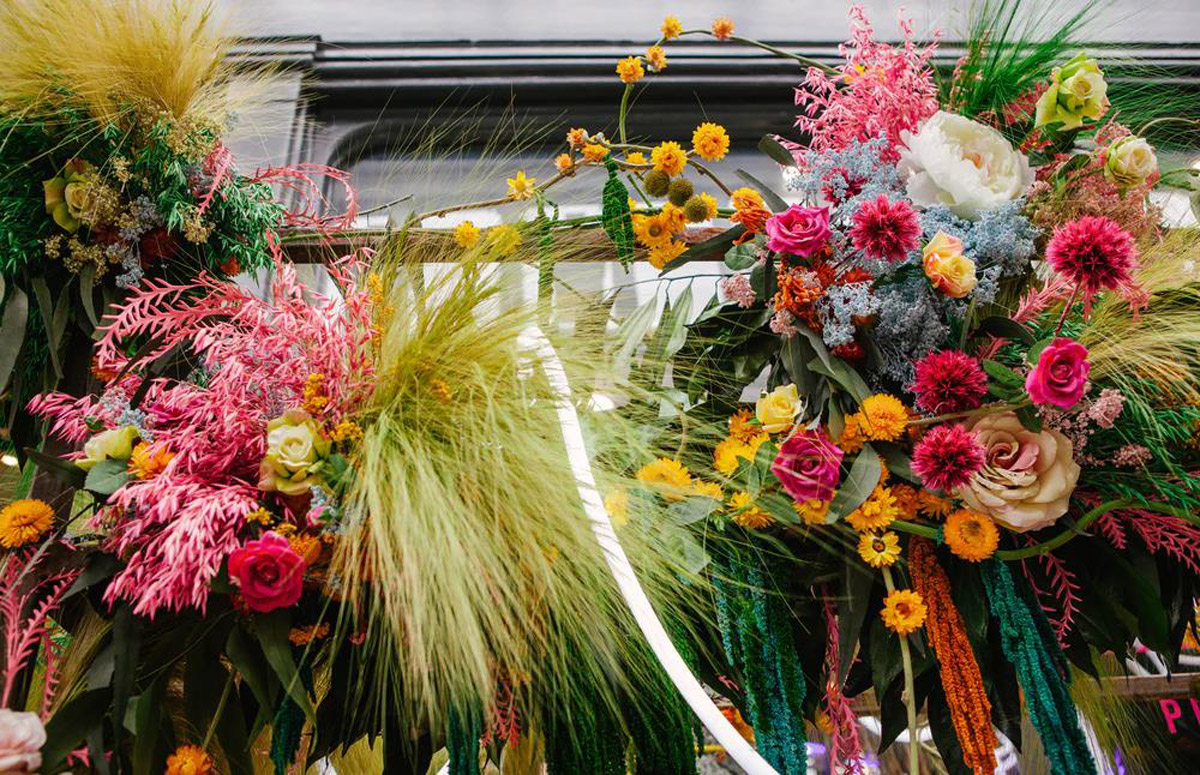 Source: Corinne Kutz on Unsplash
While the posy bouquet's uniform shape and size is a popular classic that will never go wrong, consider designing a unique arrangement that you can truly call your own. To customise a beautiful bouquet just the way you like it, speak with your florist who will be able to bring your ideal floral arrangement to life.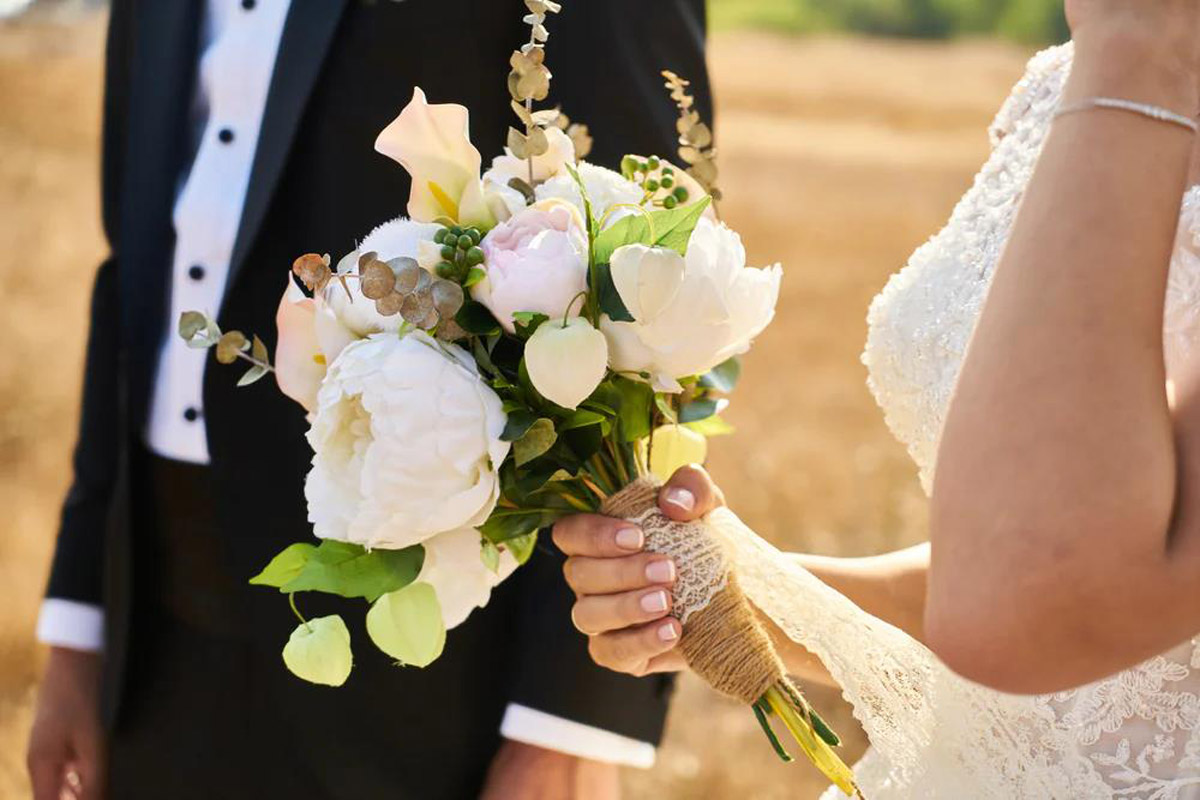 Hand-tied bouquets
Source: engin akyurt on Unsplash
And among the many floral arrangements, one that has been adored by countless brides this year is the asymmetrical nature of some hand-tied bouquets. For this special bouquet, you'll be varying the height of your flowers to add some interest to the overall shape of your bouquet. Also, consider incorporating ferns or concentrating some larger blooms on one side.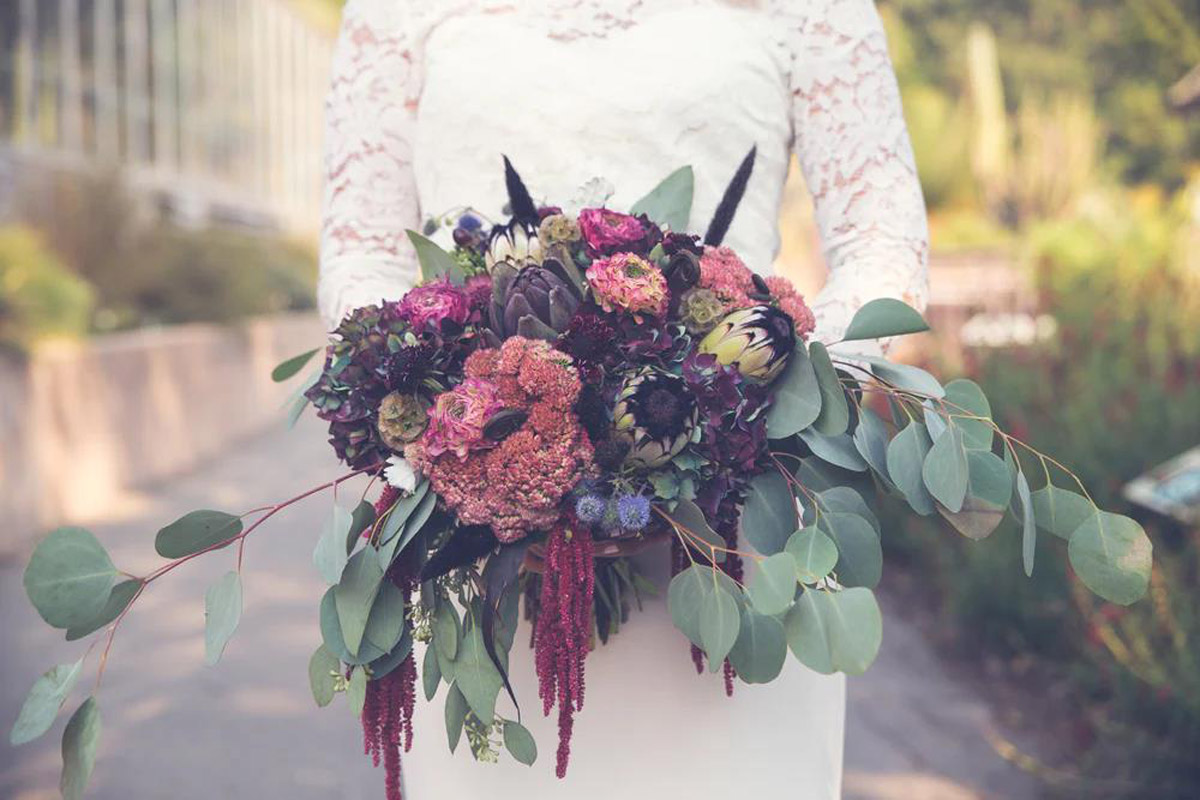 Crescent bouquet
Source: Kace Rodriguez on Unsplash
But, if that those ideas don't fit with your intended style or theme, how about modelling your bouquet after the shape of a crescent moon? A crescent bouquet creates a beautifully symmetrical look with a rounded arch, while simultaneously adding a quirky touch with its curved edges to draw attention to your hands and waist. This would work especially well if you are looking to show off your sparkling wedding ring or freshly manicured nails!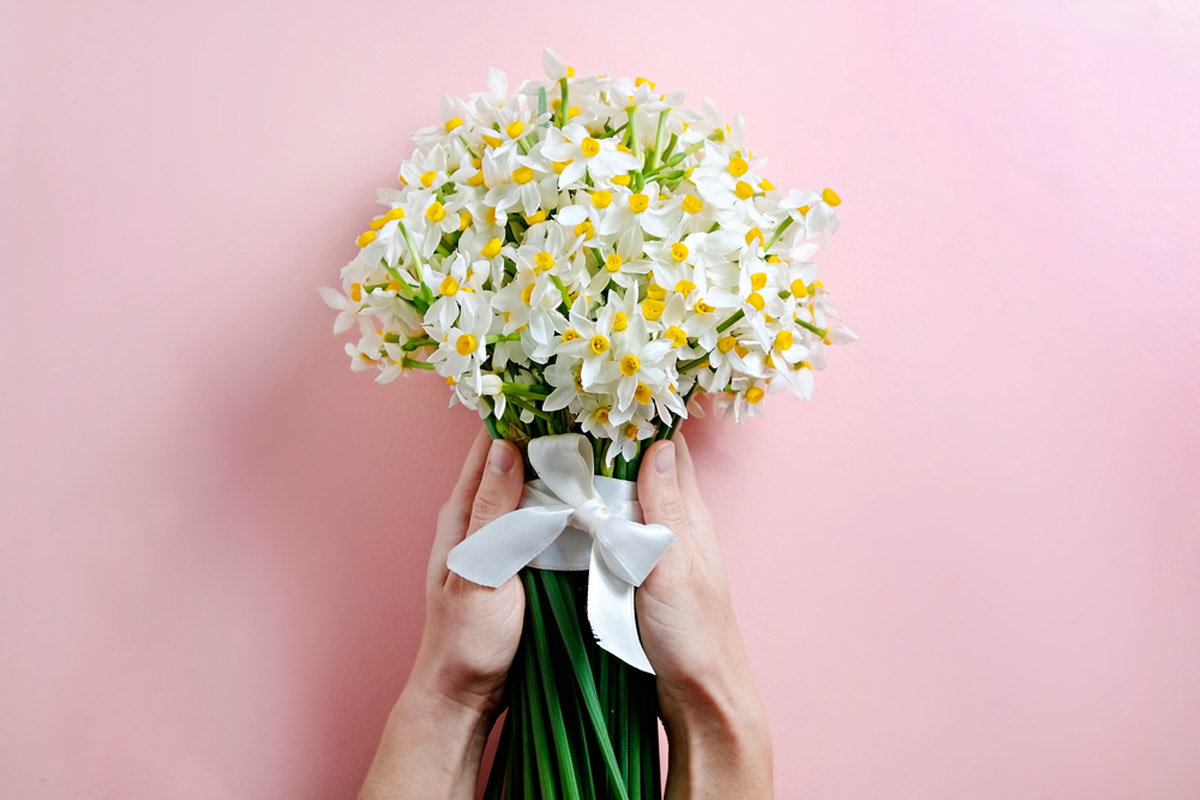 Classy silk ribbon
Also, don't underestimate the power of varying textures and materials that can make or break your bouquet. Silk ribbons may be popular for their classy and polished appearance, but why not consider an understated, translucent piece of tulle over your floral tape! Be adventurous to experiment with a variety of fabrics and even other embellishments like cascading ribbons.
Experiment with Unique Colour Palettes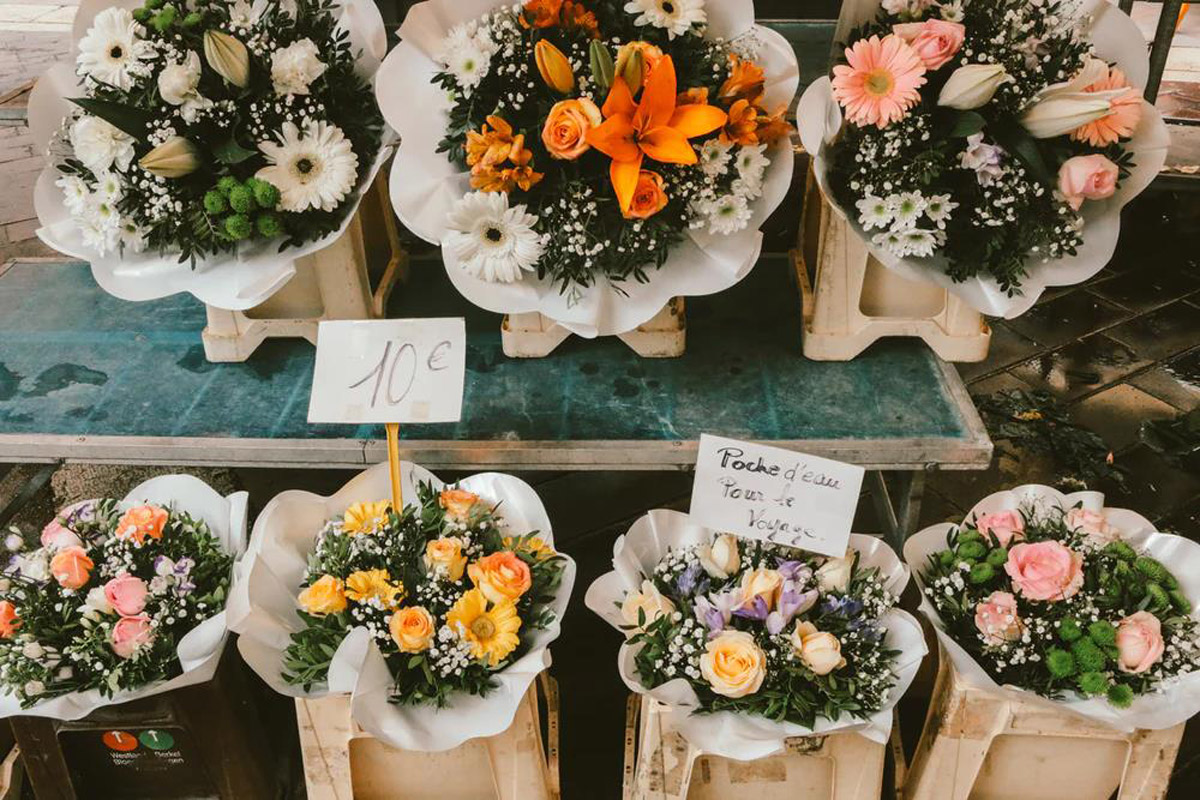 Source: Kylie Paz on Unsplash
White and pink with accents of red have been a go-to for bridal bouquets. This classic colour combination is something you definitely can't go wrong with. Undeniably, it makes a stunning bouquet with shades of ivory and pastel pinks peppered with romantic red elements.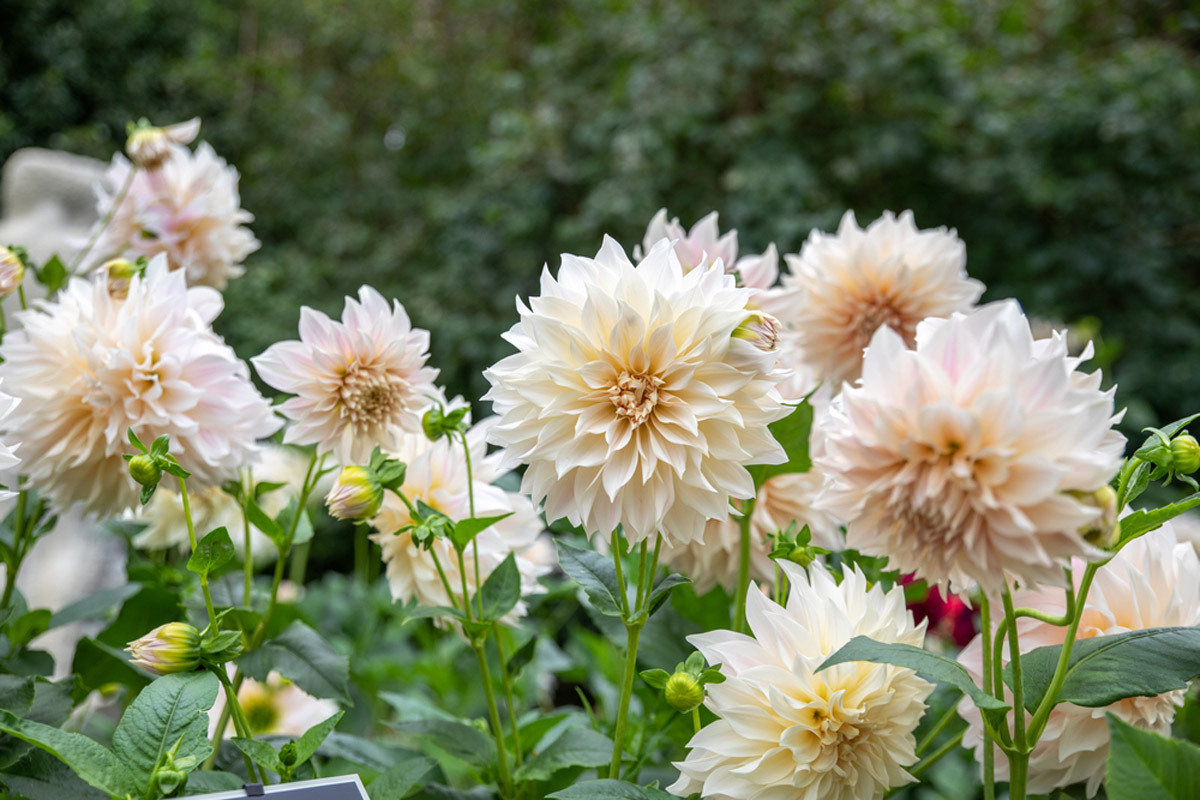 Cafe Au Lait Dahlias
However, this year, it's become a trend to accommodate both sides of the spectrum. This includes matching subdued Earth tones with bold colours. Complement your elegant dress with a bouquet that features a stunning cafe au lait dahlia as the centrepiece. The large and sturdy bloom carries a pretty shade of cream with coffee undertones and transitions into either a deeper brown or muted blush pink. Pair it with smaller brown blooms like tiny antler orchids — your bouquet is sure to catch the eyes and hearts of many!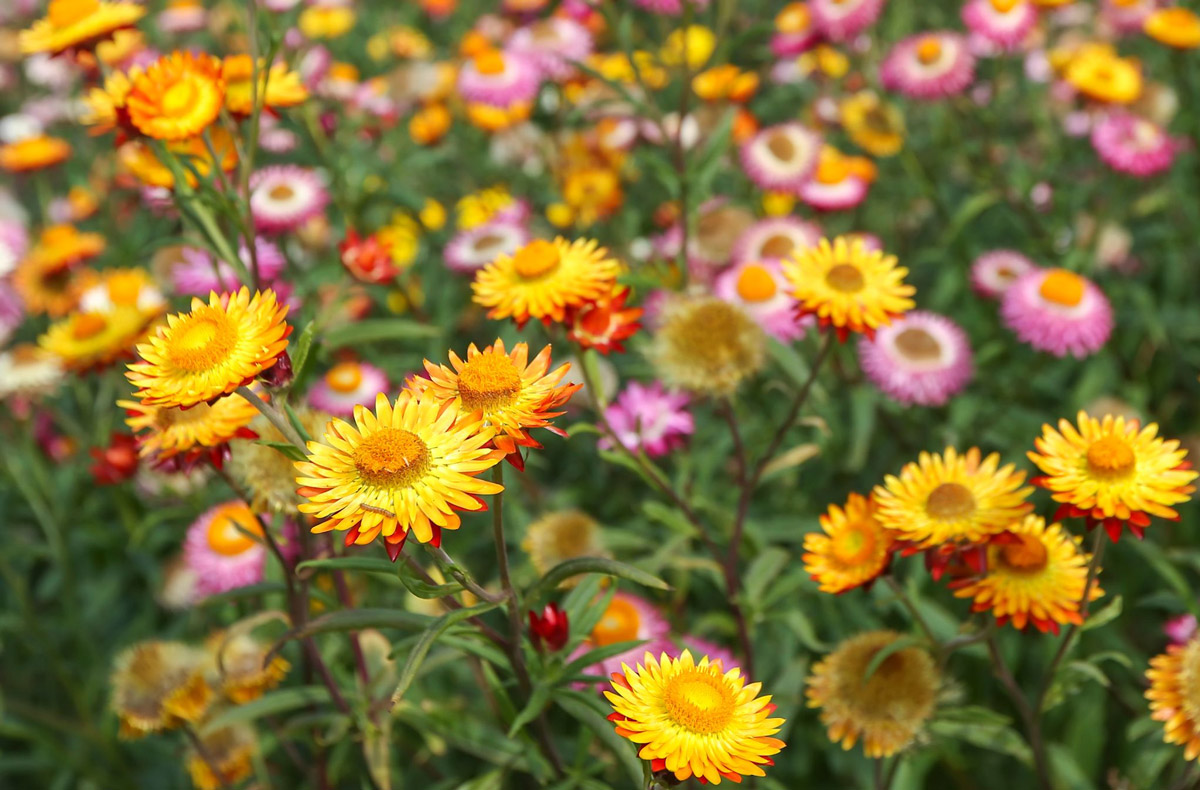 Sundaze Blaze Strawflower
And if you're looking for something bolder, an effortless choice is to pair shades of orange with red. For instance, the sundaze blaze strawflower is dearly loved with its striking tiger orange petals and sunflower yellow centre. But, if an orange bouquet is out of your comfort zone, you can still include that pop of colour with the next tip!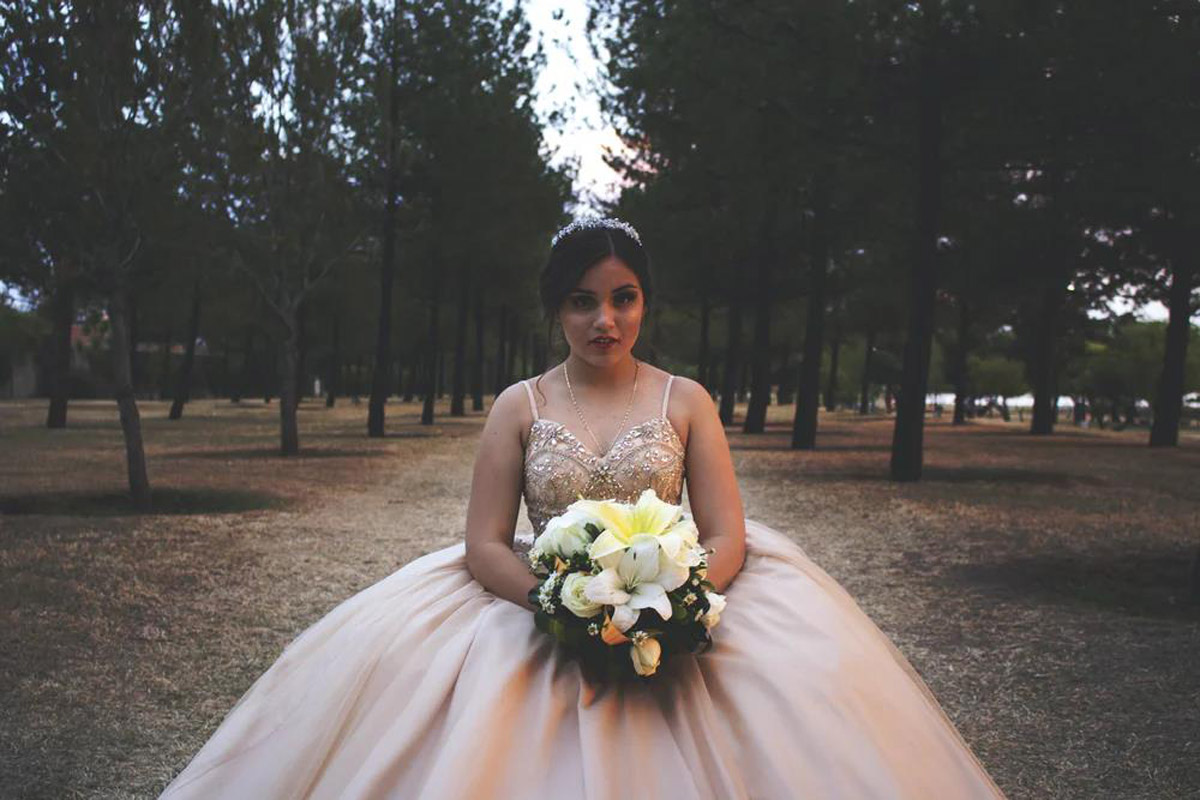 Source: Walter Lee Olivares de la Cruz on Unsplash
Place a large neutral flower in the centre, such as a classic white lily, and match that with a few orange daisies or apricot coloured ribbons that will help your focal piece stand out.
Less is More with a Minimalist, Miniature Bouquet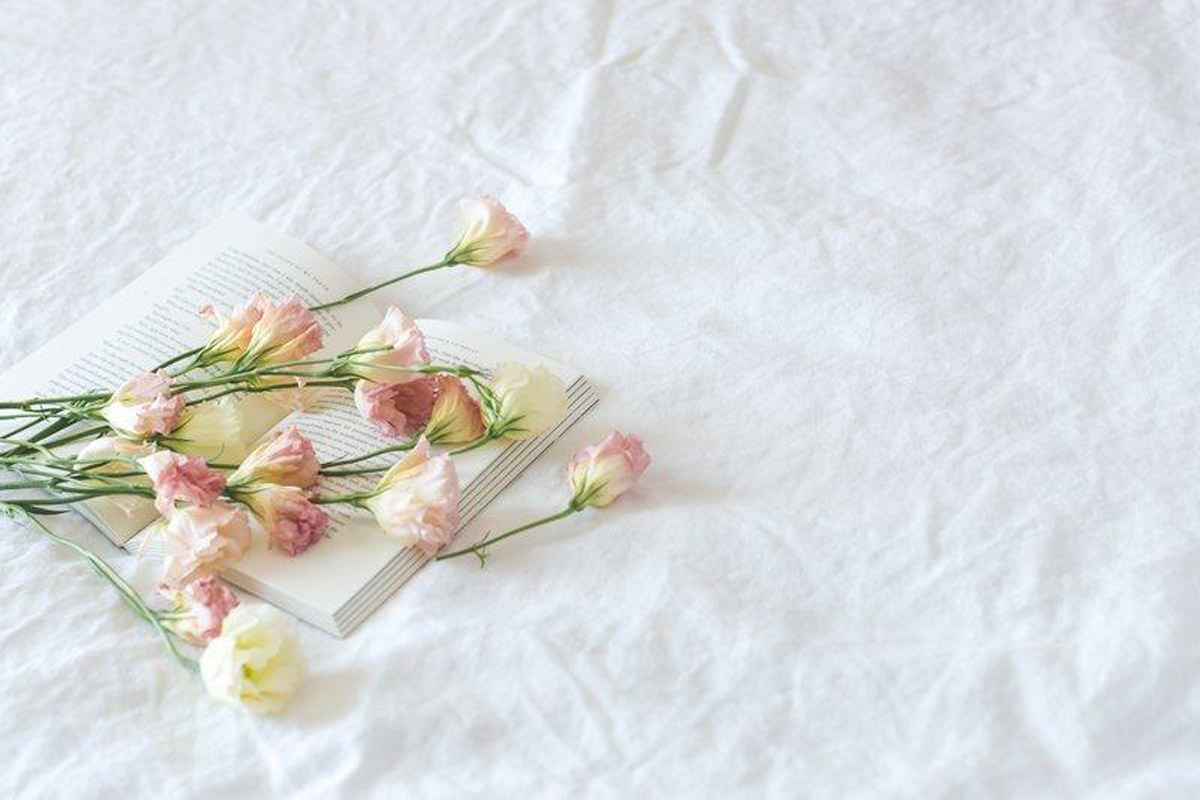 Source: Matthew Henry on Wunderstock
Is budget a concern? If yes, fret not, you don't have to forego the beauty of your wedding bouquet if you are looking to cut costs.
This year, single flower bouquets are all the rage. Dainty hydrangeas are a cost-effective option, and they come in pretty much any shade imaginable — from white and lilac to even blue and yellow. A few dainty hydrangeas easily mimic an extravagant bouquet because of their full and rounded shape!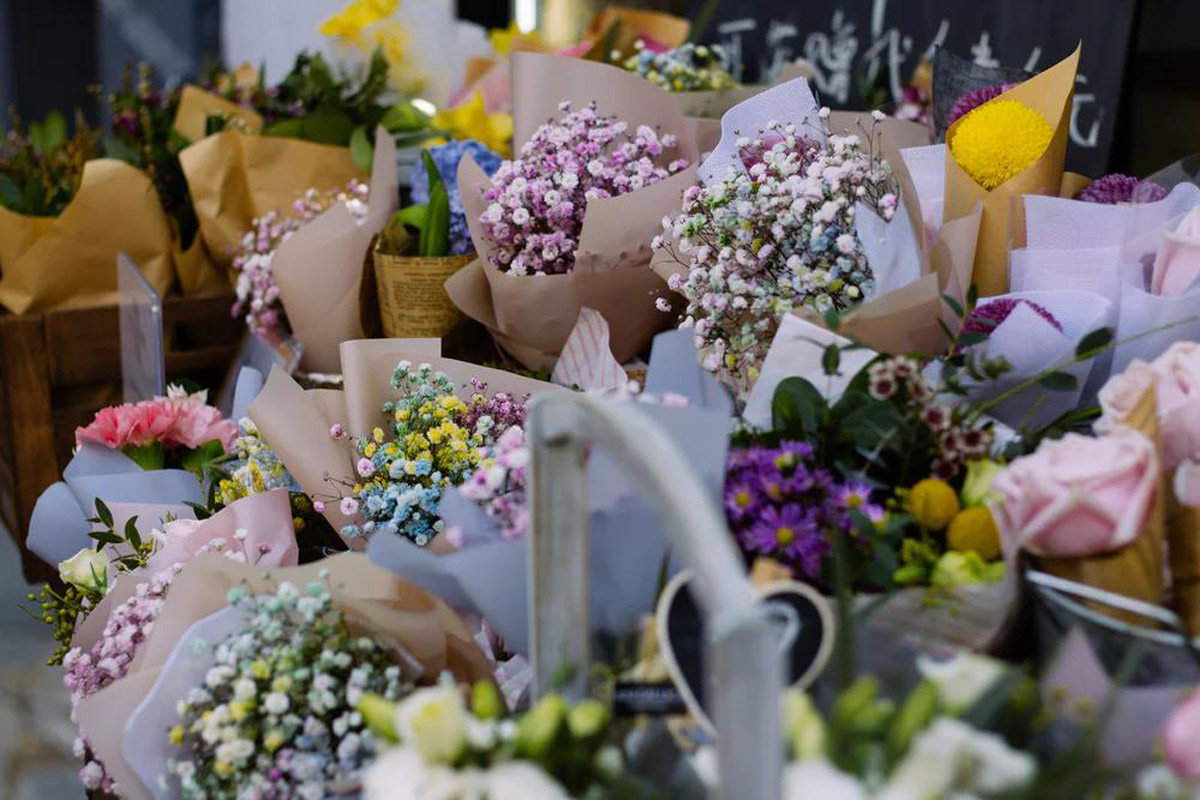 Assortments of Baby's Breath bouquets
Source: Wan Chen on Unsplash
And for those of you who prefer something on the quirky side, how about mixing a variety of miniature flowers? Leverage on baby's breath as the perfect neutral base to help your other flowers shine. Perhaps you can even consider experimenting with a lush bouquet of eucalyptus and sage against a wedding palette that features shades of olive and mahogany.
Smoothening the Process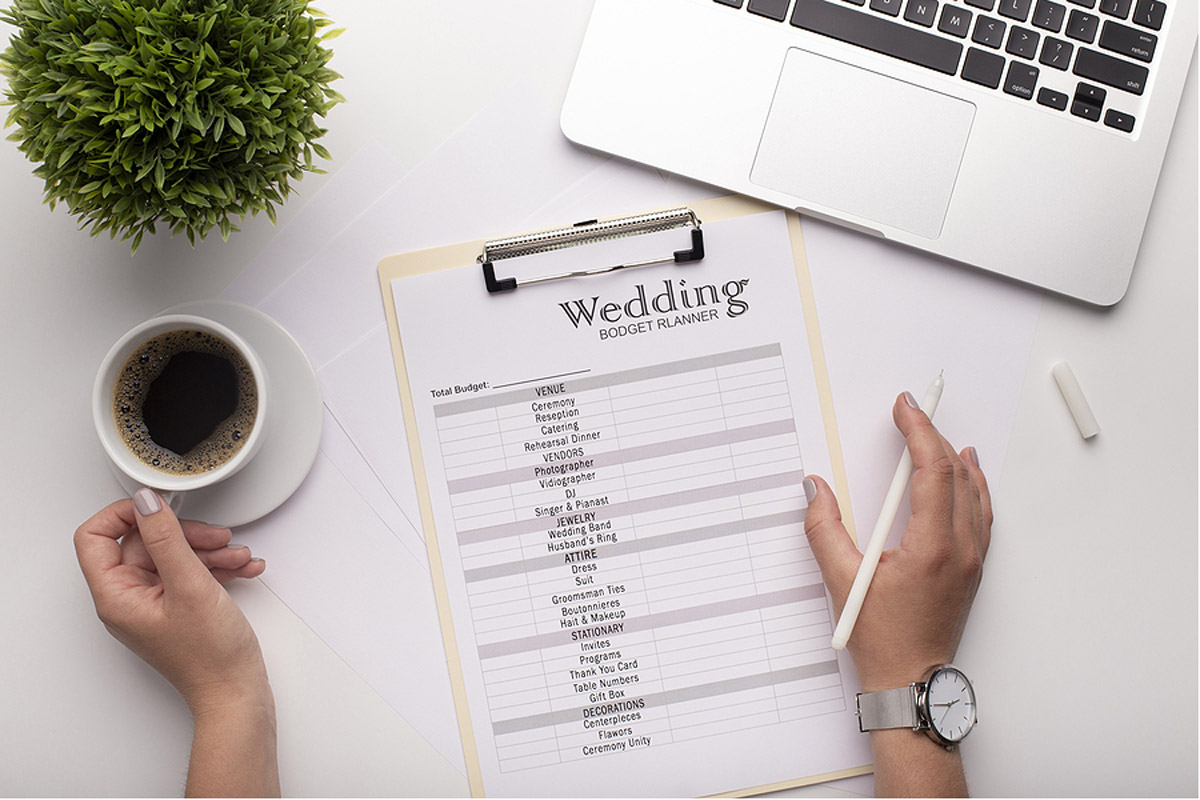 With so many options, don't be afraid to experiment with colours, textures, and sizes for your wedding bouquet. And more importantly, communicate with your florist so they can turn your ideal blooms into a reality. The wedding bouquet is both a decorative piece and an accessory to your dress as you walk down the aisle, so don't underestimate its importance!
With so many wedding packages in Singapore, you may be at a loss at seeking what's best for your needs. So let Blissful Brides help you pick the most suitable package and unique wedding venues in Singapore with our numerous and exclusive resources.
Simply fill out this form to get in touch with our friendly Blissful Brides Concierge consultants to filter out the best deals for you! With our help, your wedding can be planned effortlessly while you bask in the smooth sailing process.