5 Editor's Choice Award Bridal Boutiques for Gowns, Hair & Makeup You Can Trust in SG
2020-10-24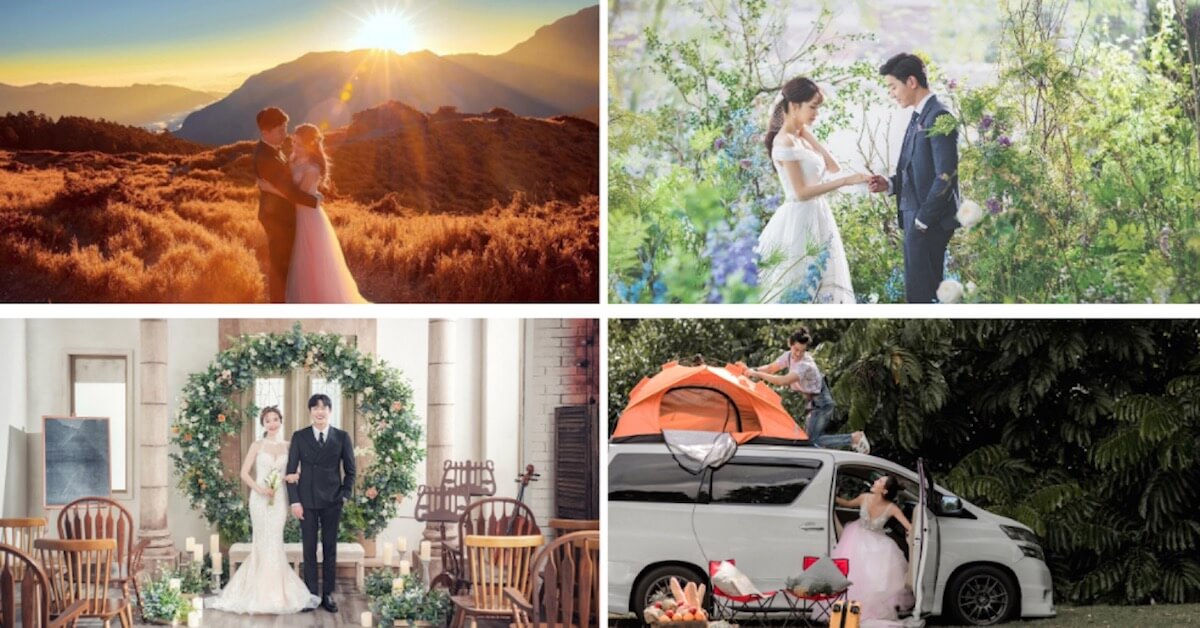 With so many bridal boutiques in the market, sussing out the perfect one for you can get overwhelming and stressing. It's understandable, especially since bridal boutiques in Singapore don't offer just gowns, but also hair and makeup, and wedding photography services — there's a lot to compare and consider, and the stakes are pretty high!
To ensure that you've selected a bridal boutique that will not disappoint, we've curated a list of vendors that is this year's Editor's Choice for the Preferred Bridal Boutique. Keep calm and read on!
Note: The boutiques are listed in no particular order.

1. Alisha & Lace Singapore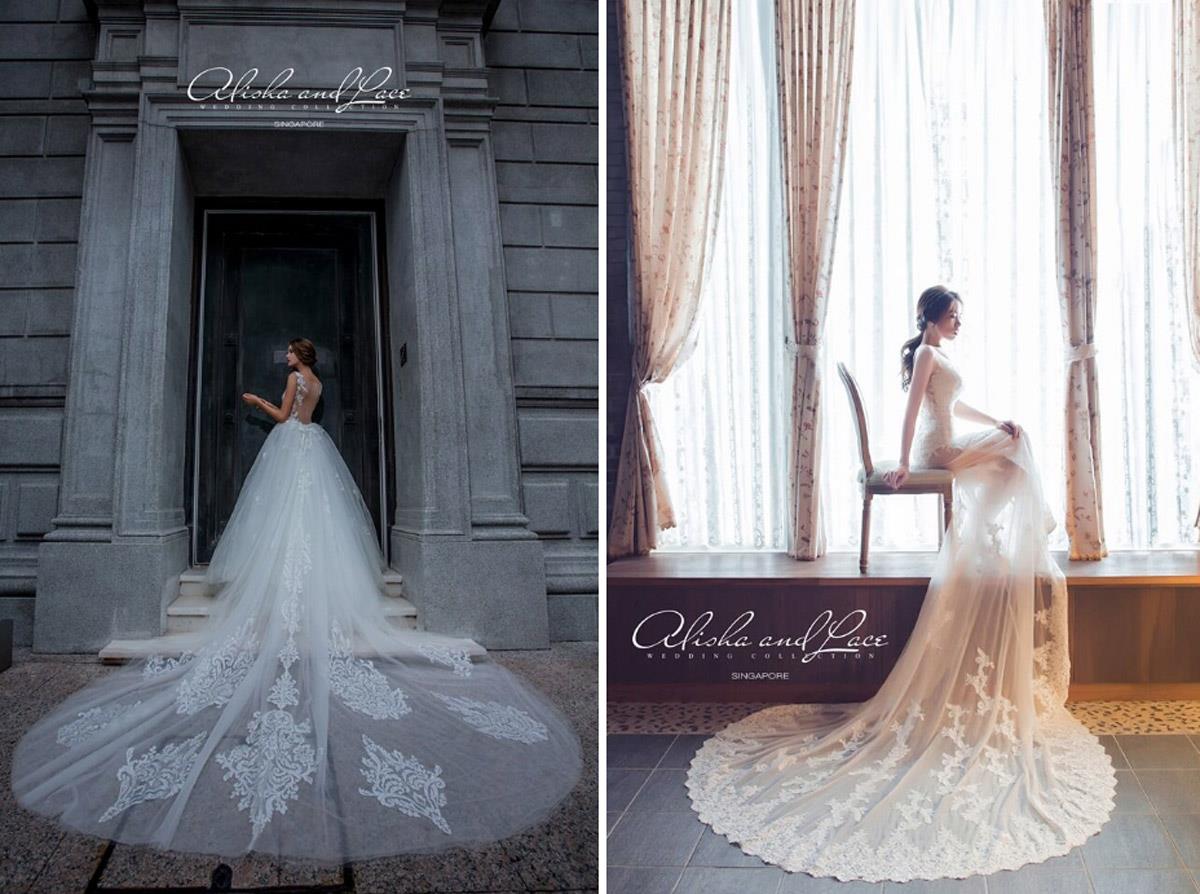 At Alisha & Lace Singapore, "every detail counts." That's the philosophy that the boutique builds its services upon, because the team understands that for such a significant milestone, it's only natural that you would want everything, no matter how big or small, to be exactly like how you'd envision it to be.
Specialising in lace gowns, Alisha & Lace takes pride in using only high-quality and fashionable lace and fabrics. All their materials are handpicked by their in-house designers, and the gowns are then lovingly hand-made and embellished with lace, crystals, and pearls to form regal, exquisite creations.
What's commendable about Alisha & Lace is the effort they put in to first understand your body shape and personal style before recommending what they think will best flatter you instead of simply crafting a dress that you ask for, which will ultimately give you a significant confidence boost on your big day.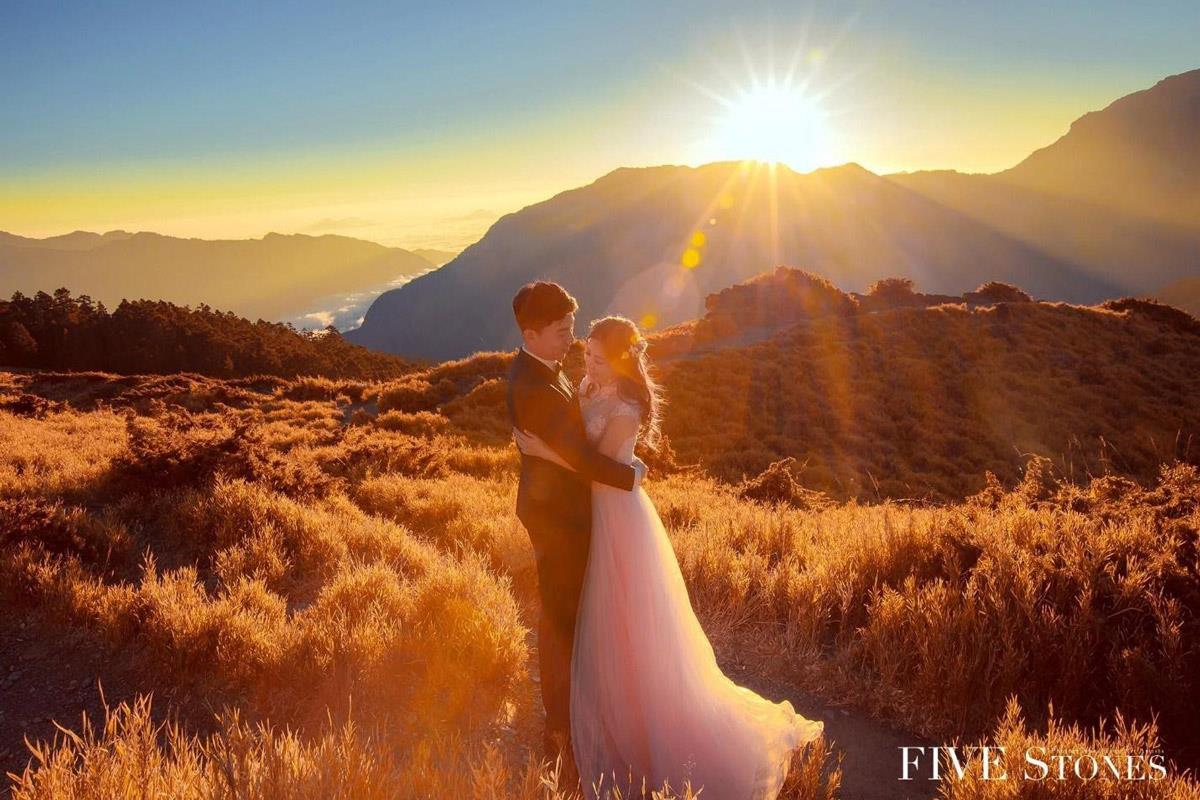 The photography team at Alisha & Lace also puts in their all to ensure that the essence of your most genuine and loving side is captured in every photo. Specialising in natural-style wedding photography, they've perfected a balance between polished edits and unfiltered emotions.
Read more about the bridal boutique here!
Address: 25 Kreta Ayer Road, Singapore 088993
Tel: +65 6822 0320
Website
2. Korean Artiz Studio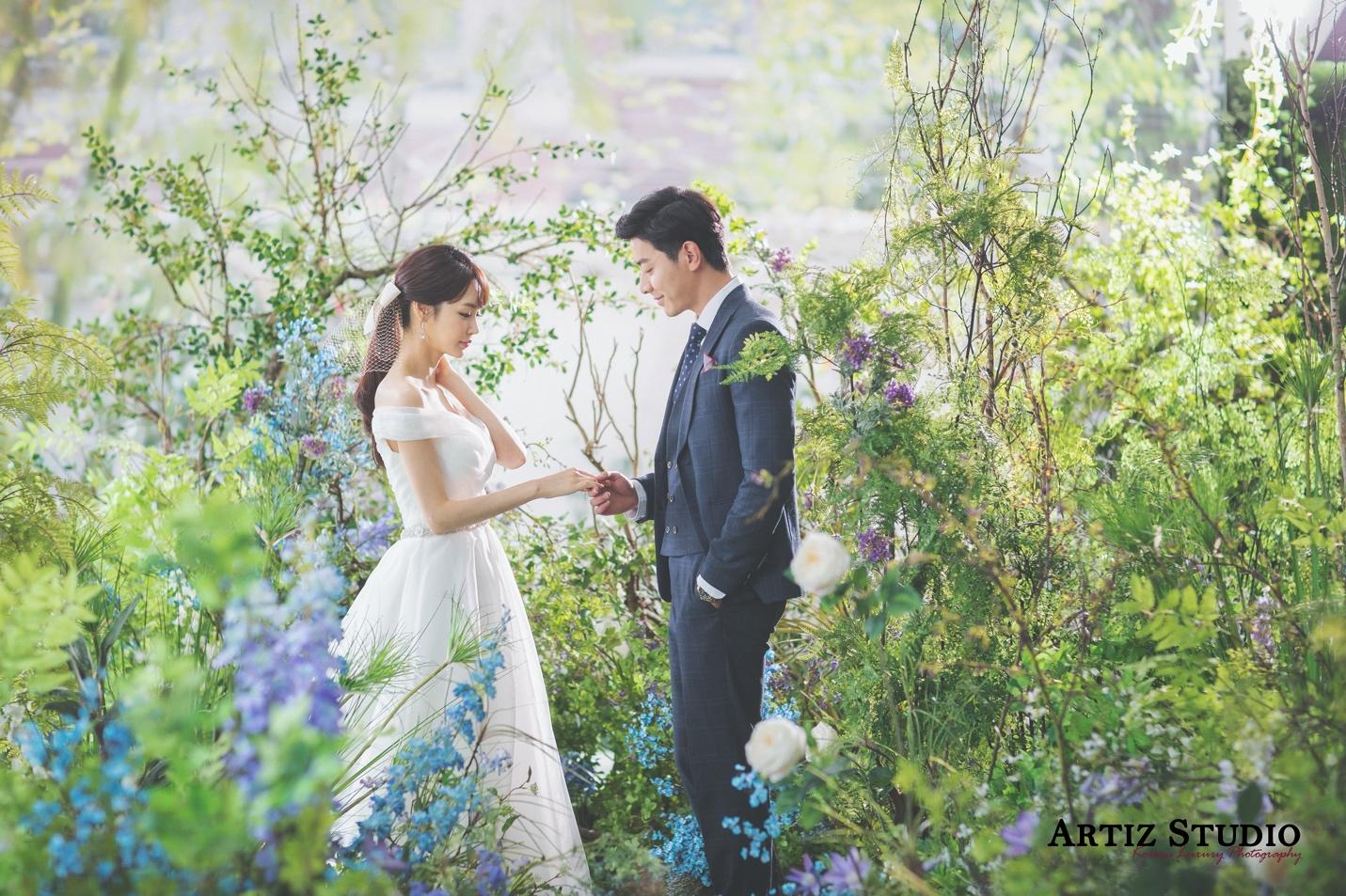 One of the most fashionable and popular Korean-style wedding photography labels around the world with a bridal boutique to boot, Korean Artiz Studio specialises in Korean bridal luxury and is a shoo-in for this year's Editor's Choice Awards.
Founded in Busan, South Korea, more than a decade ago in 2008, it currently has 45 branches worldwide, and what makes them extremely dependable is the fact that they have an outbound senior professional Korean photographer and makeup artist team attached to each studio to guarantee the authentic Korean wedding aesthetic!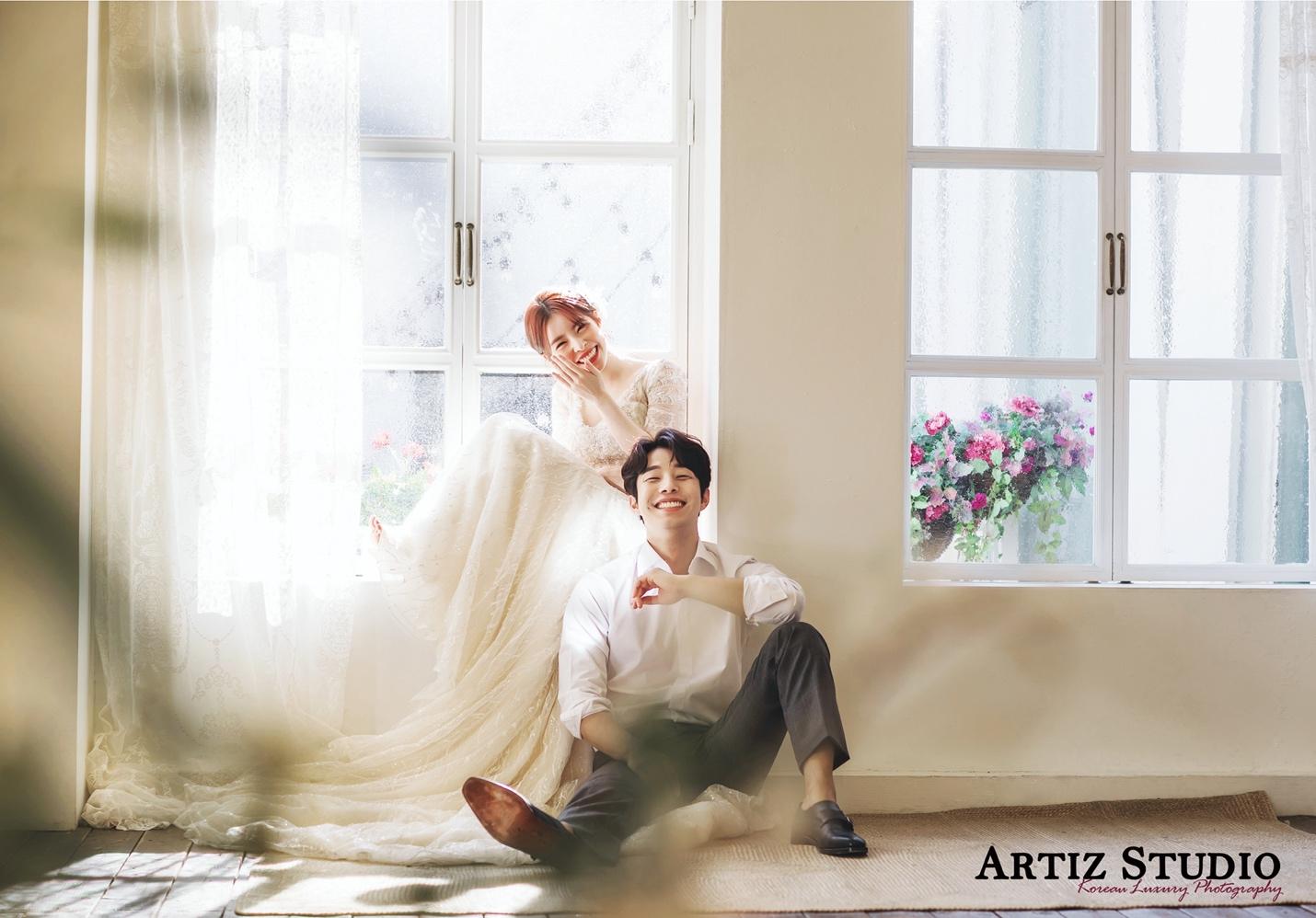 Perfect for couples who wish to enjoy the Korean luxury wedding experience, Korean Artiz Studio also carries the label Grace Kelly Korea, which is one of the top luxury bridal brands in France. Expect only premium quality gowns of exquisite designs, sophisticated TOP ZIO suits known for their minimalist and stylish design, flawless Korean-style makeup, and of course, wedding photographs that look like they belong to a Korean magazine shoot!
Read more here.
Address: 76 Bras Basah Road, #01-02, Singapore 189558
Tel: 6250 7252
Website
3. Love Story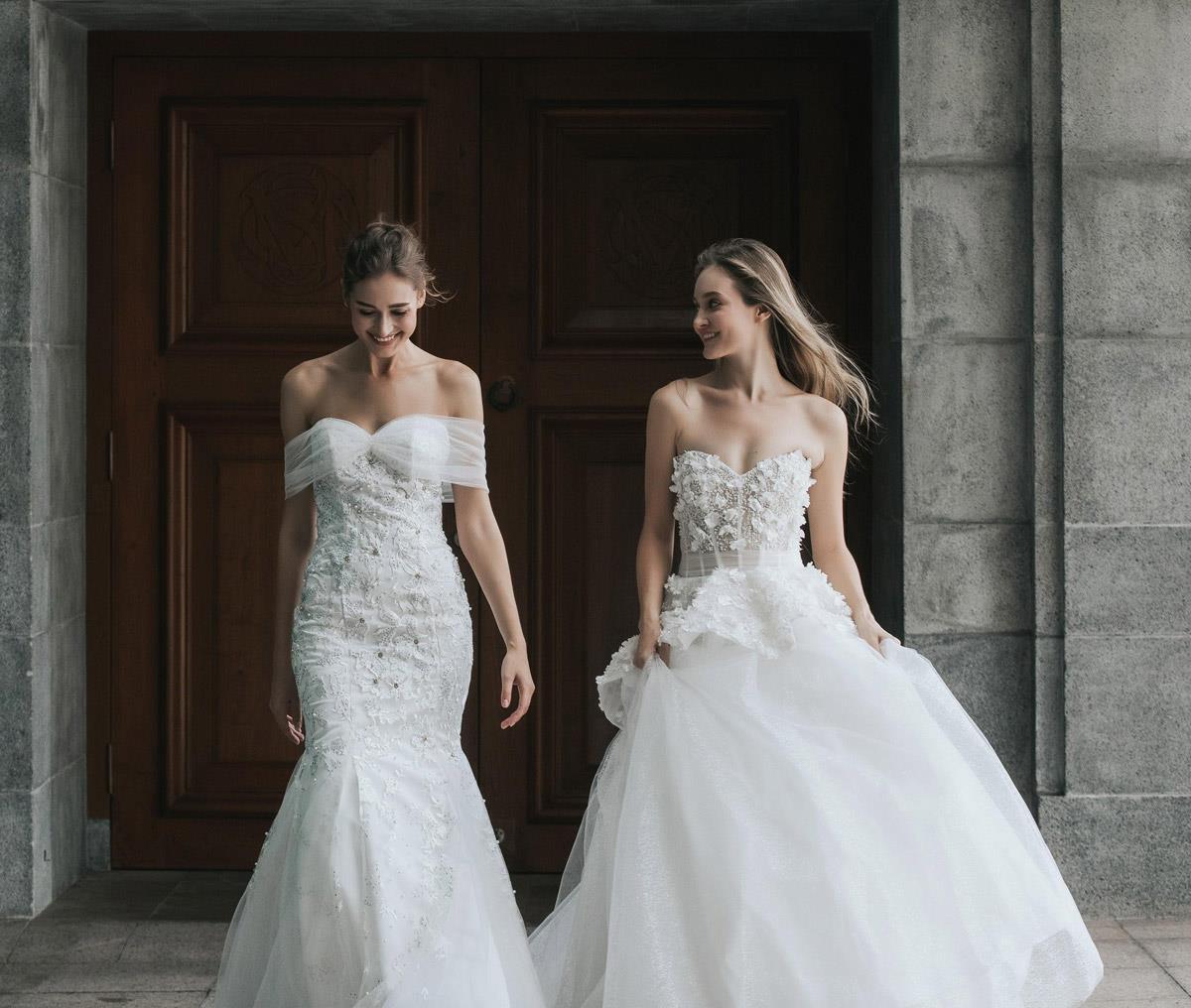 Founded in 2016, Love Story has quickly evolved to become a trusted bridal boutique that can cater to every bride and groom's needs, and for good reasons. Immensely devoted to creating a unique wedding experience for every couple, they make it a point to carry a vast range of couture-quality gowns to cater to brides of all age and style, offer personalised pre-wedding shoots with props and decorations provided free-of-charge, and provide entirely customisable packages so that you only pay for what you require.0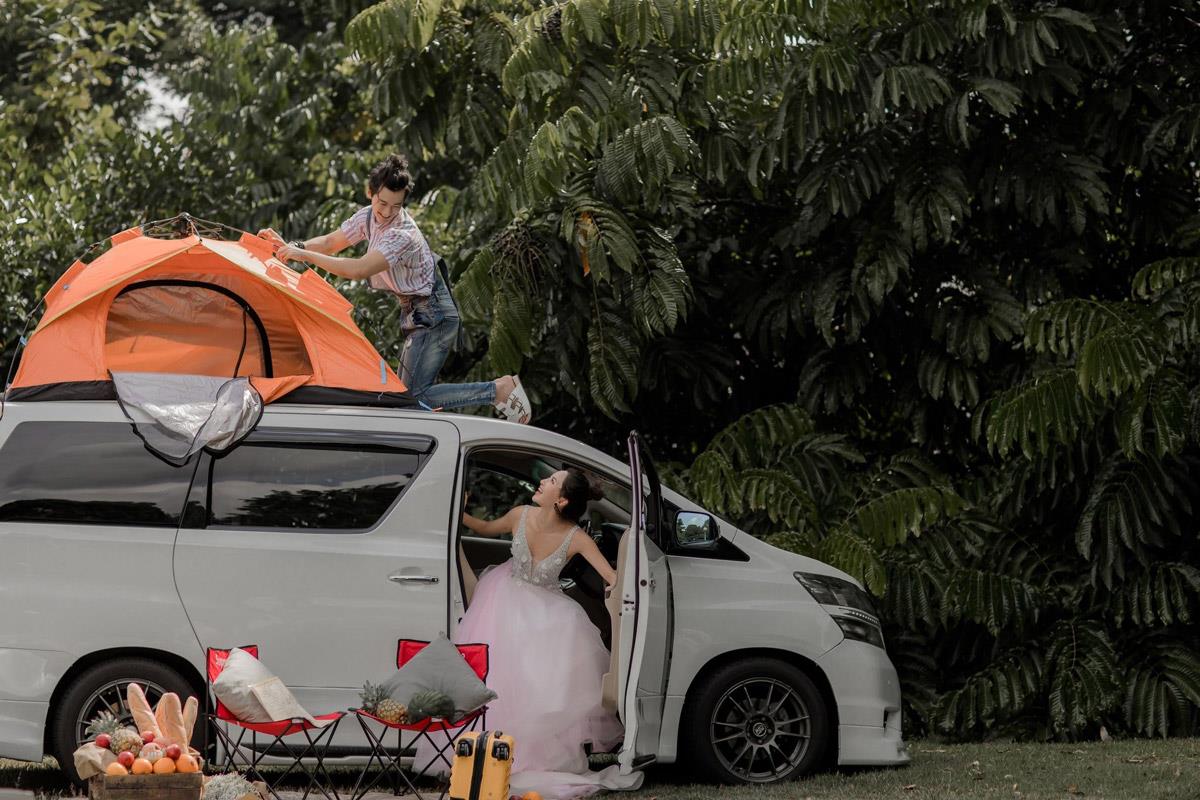 Pioneered by a team of professional and experienced bridal consultants, hair and make-up artists, photographers, and videographers, couples can expect informed advice that will genuinely assist in achieving your dream look, as well as hospitable attitude to make the entire wedding planning experience less stressful and more enjoyable!
Read more here.
Address: City Gate, 371 Beach Road, #02-16, Singapore 199597 | North View Bizhub, #03-07, Singapore 768090
Tel: +65 6455 2291 (City Gate), +65 6352 2775 (North View Bizhub)
Website
4. Malena Bridal Haute Couture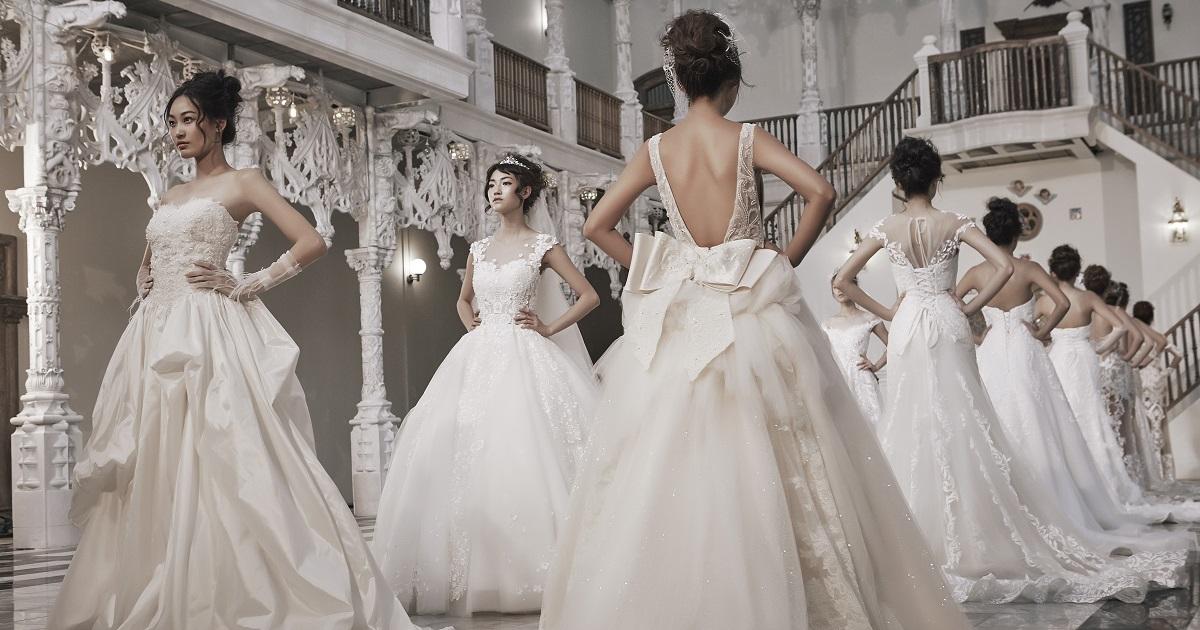 As its name suggests, Malena Bridal Haute Couture is known for (and also on this list) because of their fashion-forward gown rental collections and made-to-order dresses.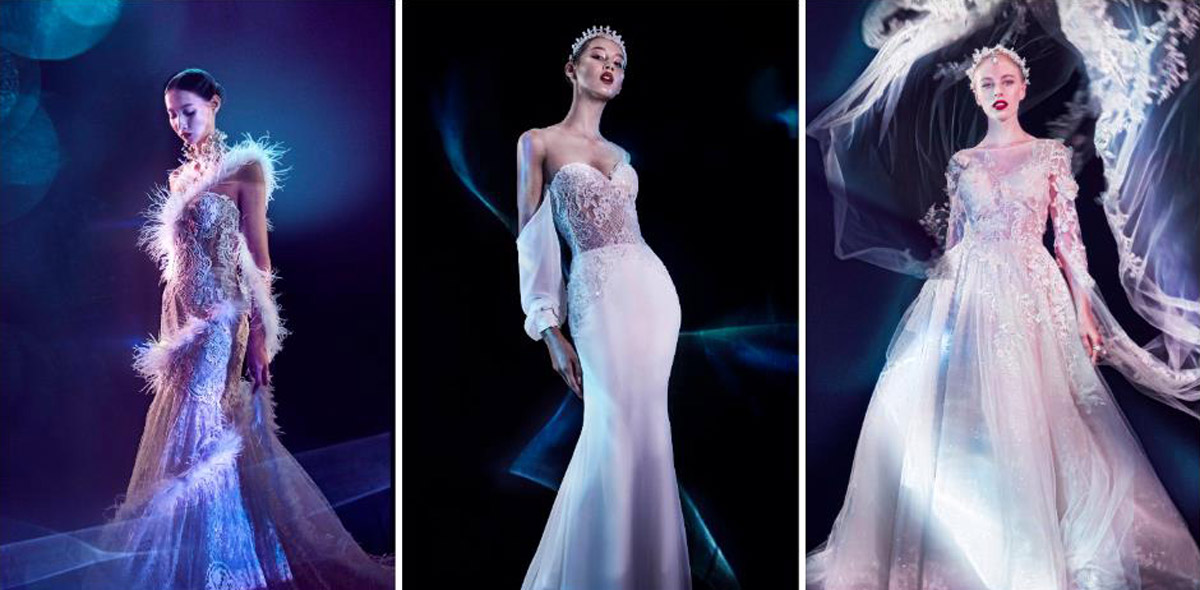 Malena Bridal Haute Couture's Zodiac Collection
Unlike their counterparts, Malena Bridal Haute Couture has a knack for creating rebelliously glamorous, stunning wedding gowns. Depending on your personal preference, you can opt for a gown with hints of a vintage Victorian style, a sleek and simple design that's timeless, or pull out all the stops with an exquisite and personalised gown, such as their Zodiac Collection, which is tailored specifically to your Zodiac to showcase your personality!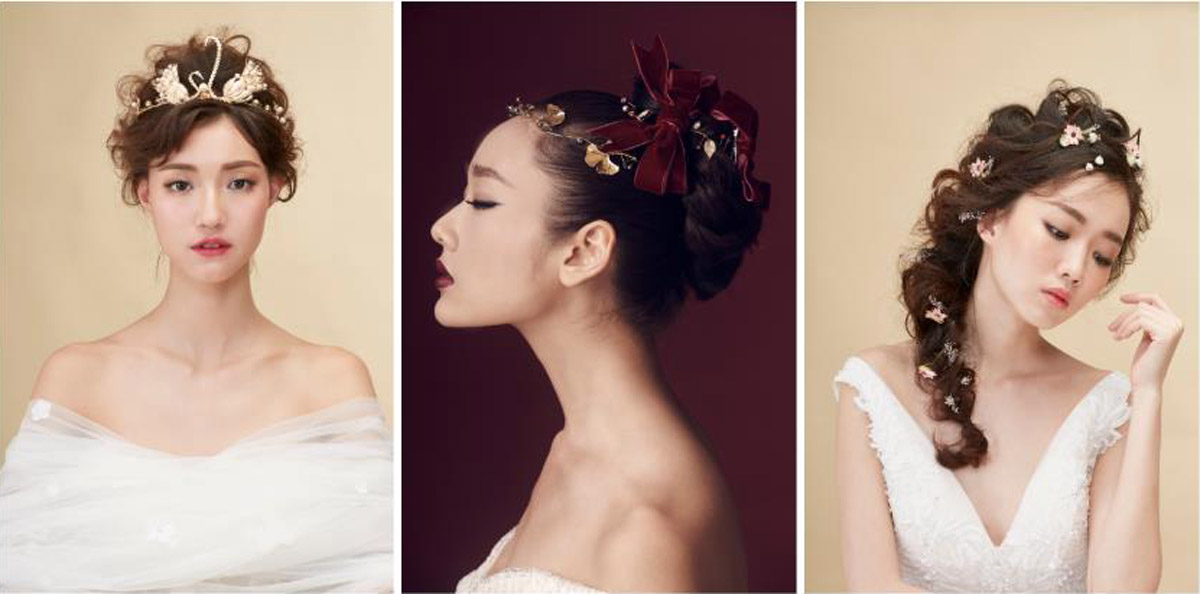 The team at Malena Bridal Haute Couture also hand-craft unique hair accessories and hand-sew Kuas with a modern twist, making it the perfect boutique for couples who love to showcase their individuality and quirks!
Find out more here.
Address: City Gate, #02-16-B, Singapore 199597
Tel: +65 6455-2291, +65 9618 7413
Website
5. My Dream Wedding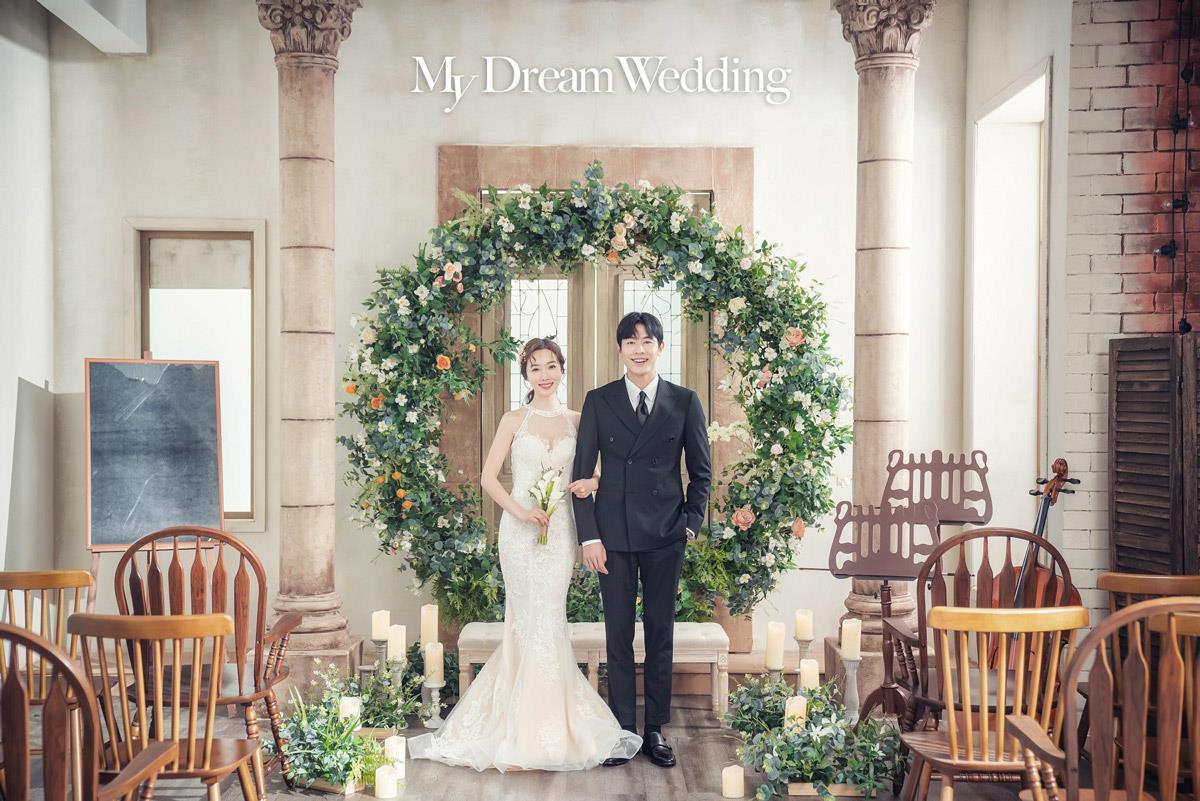 Another one of the largest Korean-styled studios in the region, My Dream Wedding is also an option for couples who want to achieve that dreamy, romantic Korean wedding aesthetic. Renowned for their wedding photography — especially their photojournalism and overseas wedding photography at the world's most beautiful destinations — My Dream Wedding comprises a team of highly sought-after photographers, and offers an absolutely irresistible 'Best of Both Worlds' package that enables couples to double their joy by having their pre-wedding photoshoots in two countries at the price of one!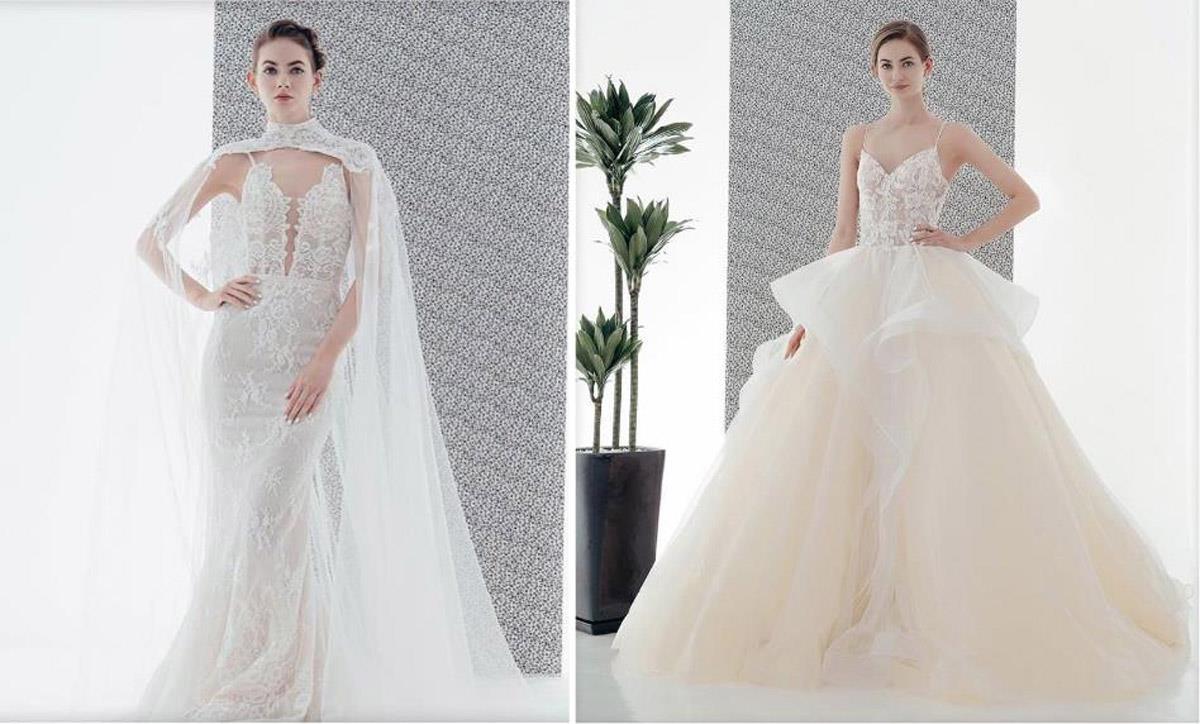 Besides their photography, My Dream Wedding's strong point is their ability to constantly challenge and reinvent themselves with new, trendy offerings. This year, brides-to-be can get ready to steal hearts with My Dream Wedding's Spring/Summer 2020 collection, which features sweet and romantic gowns such as a trumpet lace embroidered dress that comes with a high-collar cape, a whimsical layered tulle gown, and more.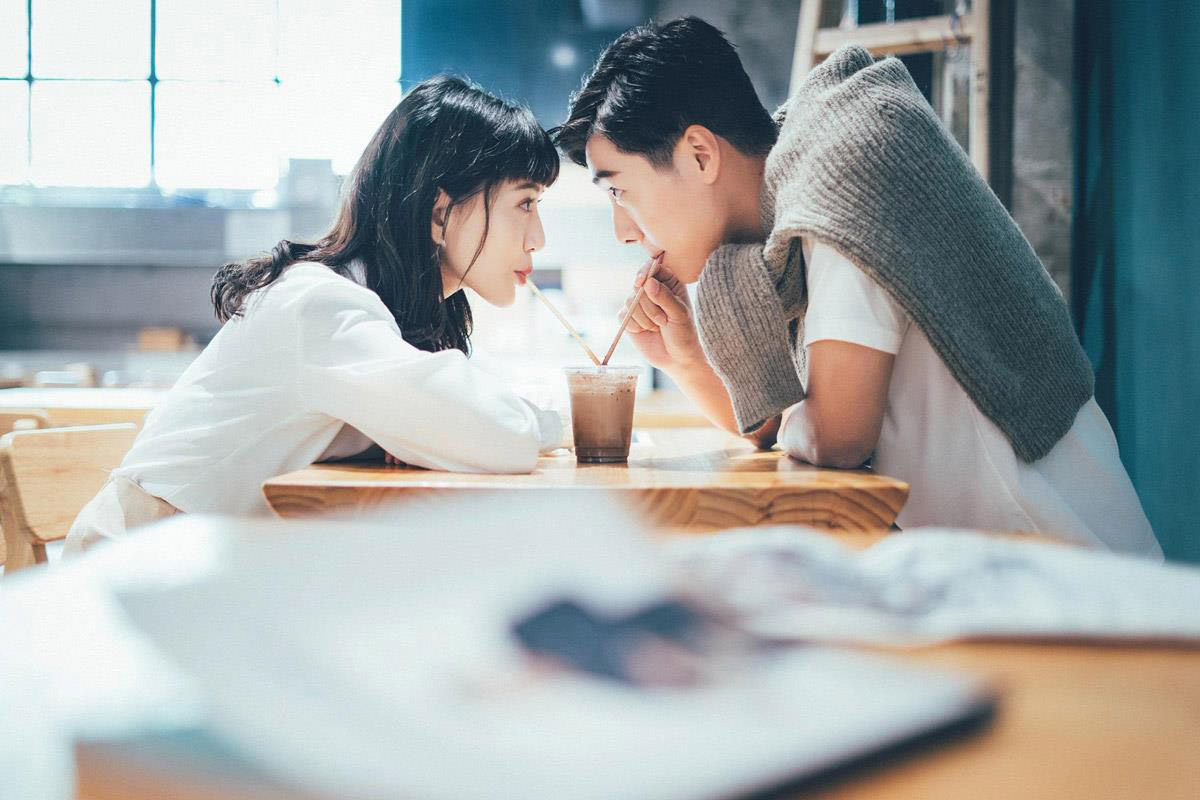 Those who are looking for a more personalised wedding photography concept will also enjoy their brand new customisable "Mix & Match" editorial-style album, where you get to choose the theme of your photoshoot and curate the narrative of your album!
Read more here.
Address: 52 Tras St, #01-01, Singapore 078991
Tel: 6438 1237
Website