5 Unique Guest Book Ideas for Your Wedding
2019-12-26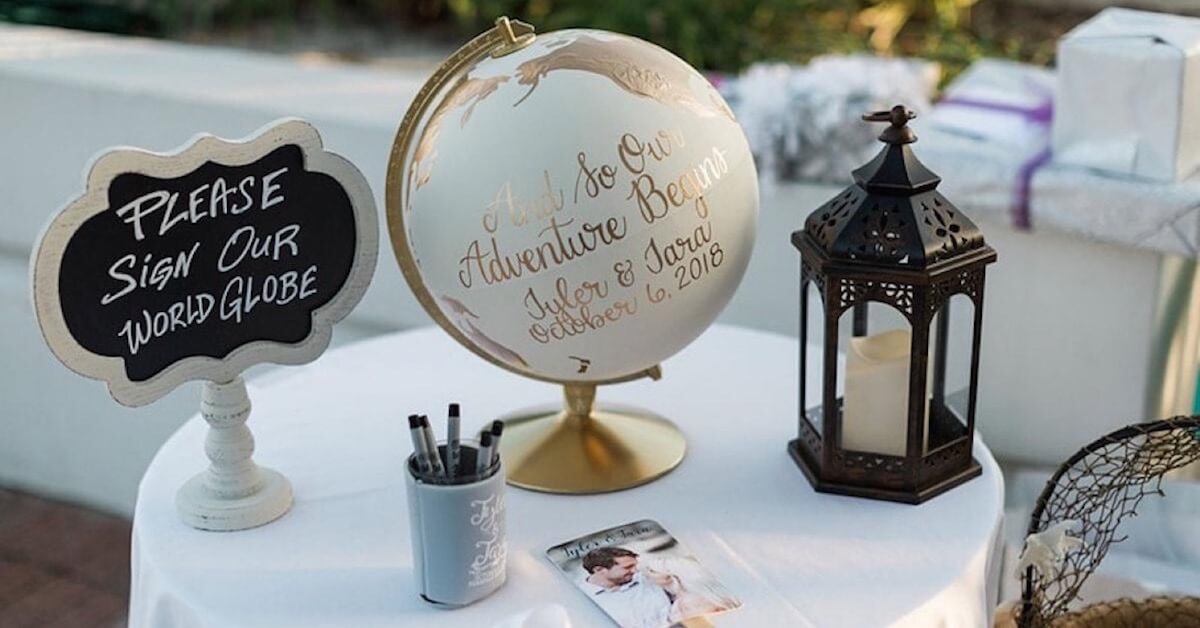 Source: Destination Wedding Details
Guest books to remember your wedding by
When planning your big day, designing a unique guestbook for your family and friends might not be your topmost priority. However, the guestbook is one of the few mementos by which you can commemorate your big day years down the road, instead of perishable items like confetti and glasses of wine.
Here are 5 of our favourite guestbook ideas for you to create lasting memories for you and your loved ones!
1. Message In A Bottle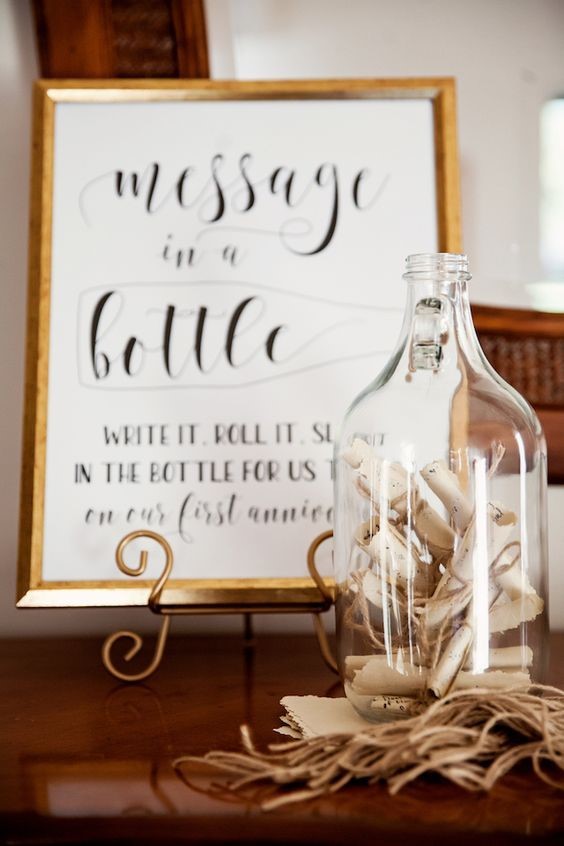 Source: Pinterest
This is a romantic way for you and your other half to remember your big day by as the years go by after your wedding. Guests can write and drop their messages to you in a bottle. After the wedding, you and your spouse may randomly decide to take any message in the bottle to remember the wonderful events on your big day.
2. DIY Wedding Video Messages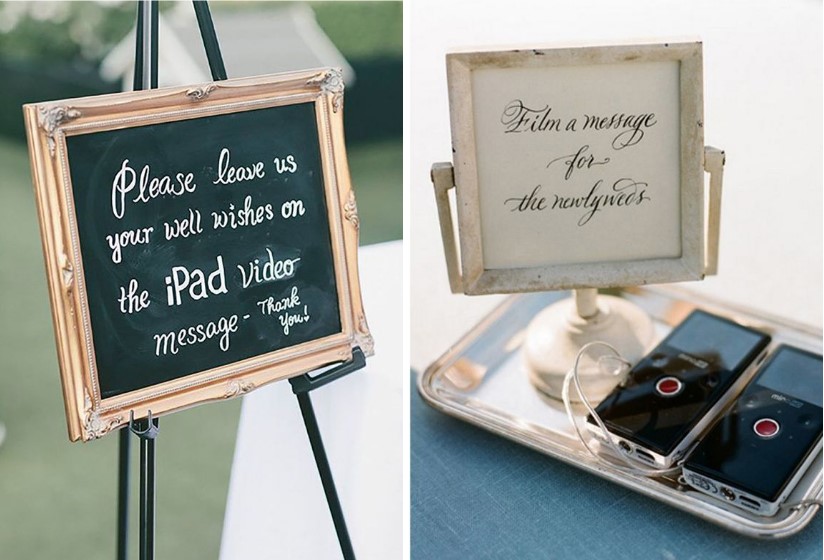 Source: Pinterest
If you feel like being more tech-savvy, let your guests create their own personalised video wedding wishes to you with an iPad left at the reception desk. This way, you can compile all your guests' messages and bring them to life by watching and listening to their wishes.
Plus, video messages, unlike written messages on pen and paper, will not fade away as easily – therefore allowing you to playback these messages even many years later.
3. Fingerprint Fun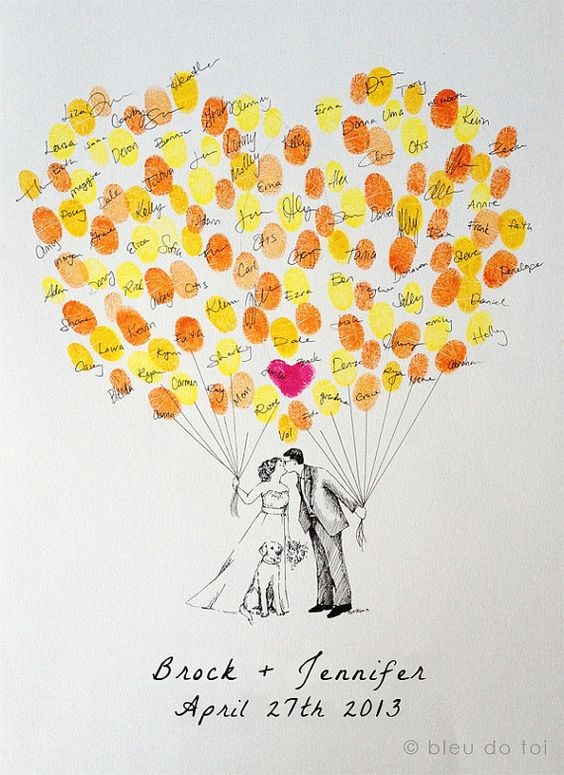 Source: Pinterest
Feeling artsy and hoping that your guests leave traces of themselves behind on your big day? Consider having your guests to be their own artist and leave their fingerprints on a drawing block before signing off! This fingerprint trend has become quite popular among many young couples in recent years and is a fun and quirky way to collect wedding memories.
4. Globetrotters Galore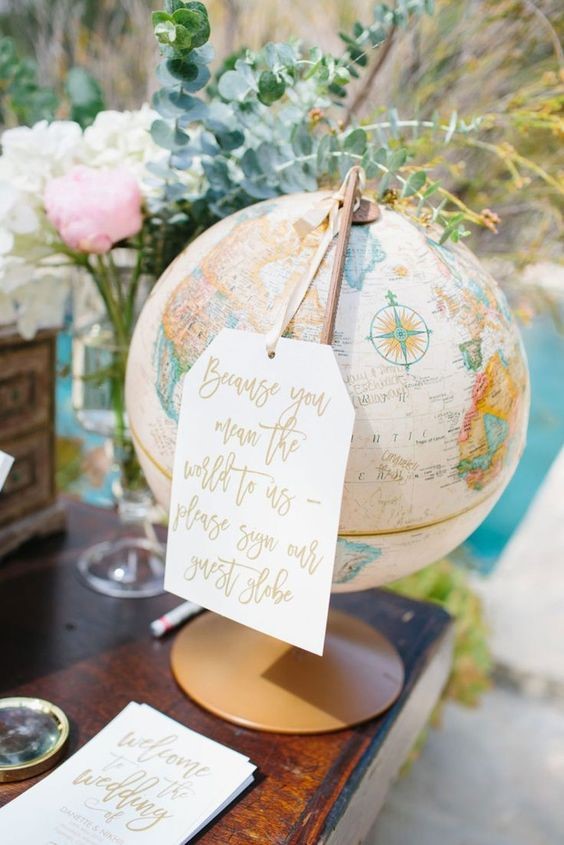 Source: Pinterest
If both you and your other half are avid travellers or globetrotters, exchange the typical wedding guestbook for a globe or map instead and invite guests to sign and write memorable wishes on it!
You may frame the map up or keep the globe after your wedding and enjoy reading wedding wishes while vicariously (and literally) traversing the globe with your other half for a lifetime.
5. Jigsaw Puzzle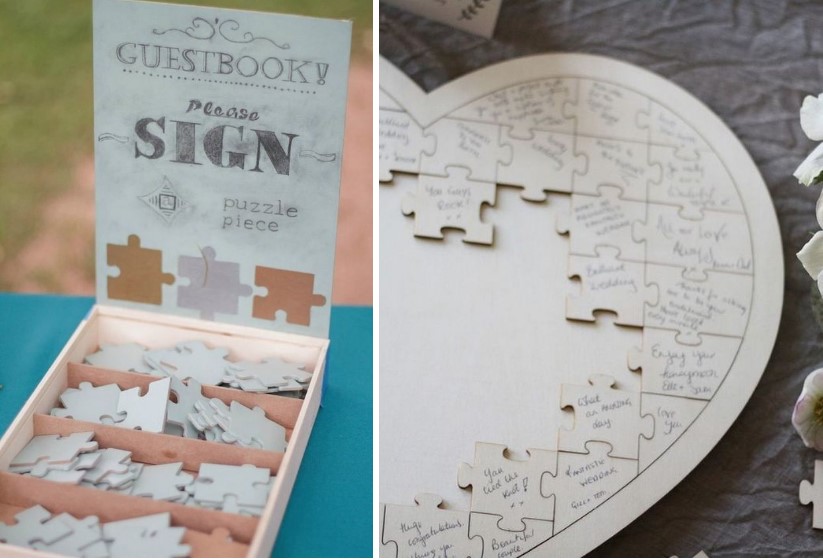 Source: Pinterest
This is another creative way for you and your spouse to bond together after your wedding – by piecing together various messages from your guests into a complete whole. As you work as a team to piece the puzzle together, delight in reading the numerous and touching notes from your guests!