The Ultimate Go-To Wedding Planning Checklist for Brides- and Grooms-to-Be
2019-08-04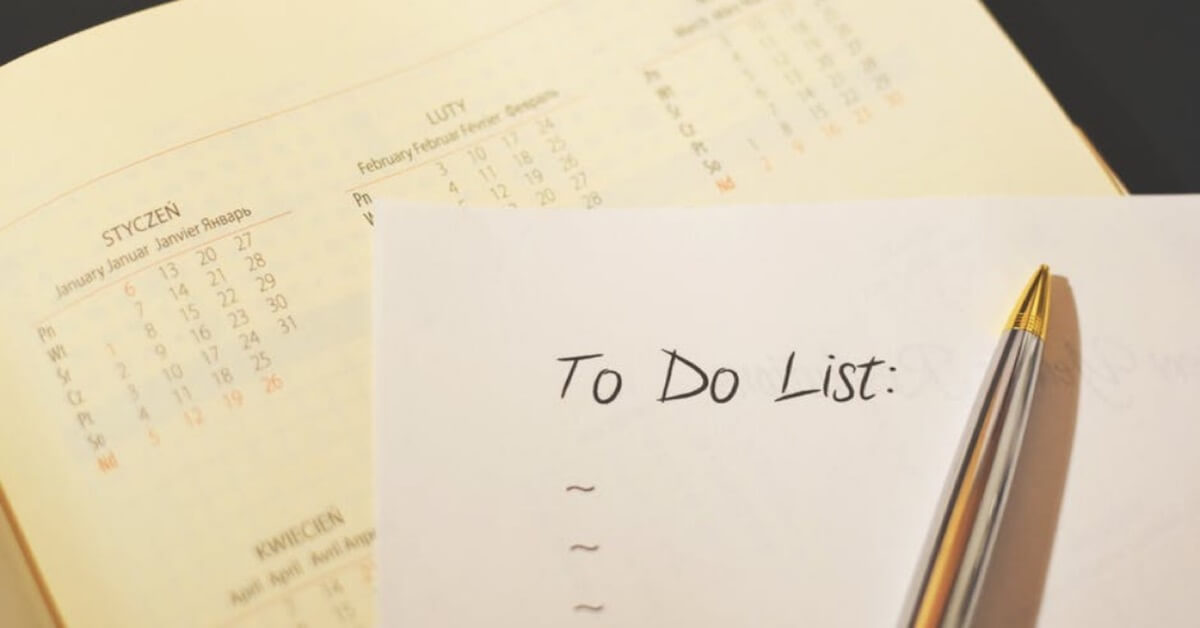 8 basics to complete your wedding planning
Congratulations! You're engaged, but now what? While you relish in the proposal and its dream-like after-effects, we have a compiled list to get you started on the next step – wedding planning.
1. D-Day
In order for you to book wedding vendors, you should have a confirmed wedding date. Avoid school holidays, peak wedding seasons, monsoon seasons, and festivals, and consider special dates such as birthdays and anniversaries! Alternatively, you can choose an entirely new date to create significance for both of you.
While it is possible to change your wedding date in the later stages of planning, it is best to have a general idea or month to start with.
2. Budget
Even though weddings can be costly, it doesn't necessarily mean you have to break the bank in order to achieve your dream wedding. In fact, defining a good budget is a foundation in which all your other wedding elements will revolve around. Here's a tip for managing your money: constantly re-evaluate your budget as you save up throughout the planning process.
Visits to multiple wedding locations, food tastings, hair and makeup trials, and other essentials will come in handy when deciding on a vendor that gives you the most bang for your buck!
3. Venue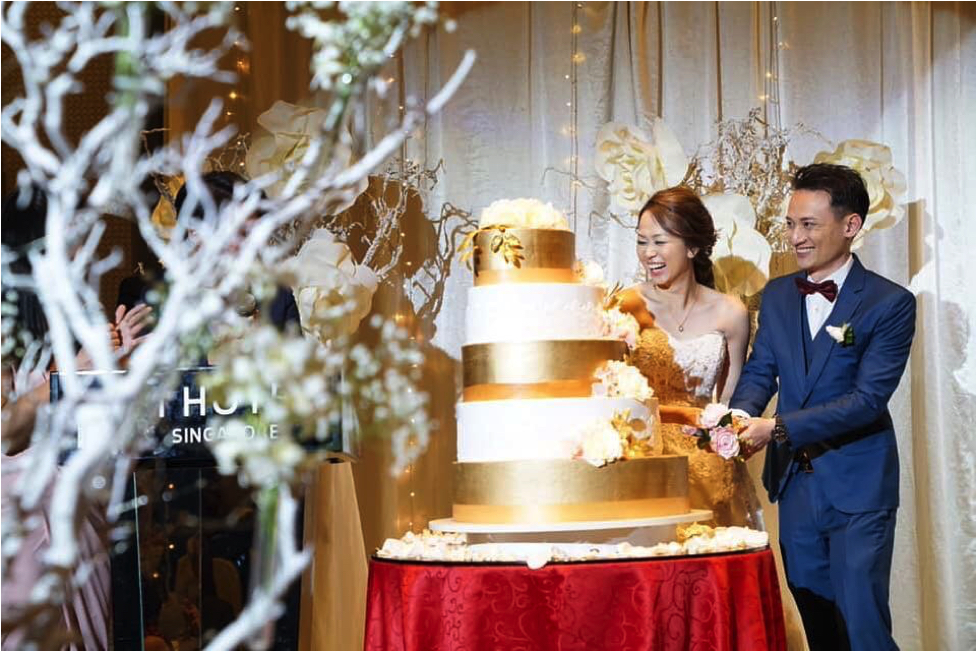 Source: @mhotelsingapore
There are plenty of wedding shows in Singapore that offer great wedding deals for gown rental, pre-wedding photoshoot, and more. Better yet, some wedding venues in Singapore also provide their own in-house decor, food catering, and personalised planning service to make coordination easier for you.
A good starting point for deciding on a wedding venue would be to come up with a wedding theme first. For example, an enchanted garden wedding would most likely only be held outdoors, which will, in turn, help you narrow down your choices to breathtaking locations such as the Botanic Gardens or Gardens by the Bay.
4. Guest List
Whether you choose to have a large, banquet-style wedding or an intimate wedding with just a few of your closest loved ones, your guest list will eventually impact your wedding location. To make things easier for you, scout for locations that can not only accommodate your guest list at full attendance rate but also have options for a smaller crowd if need be.
We recommend confirming the final headcount at least 6 - 8 months before the wedding so that there is ample time to design and send out your invitations. Be sure to also account for guests who need to arrange for travel!
5. Rings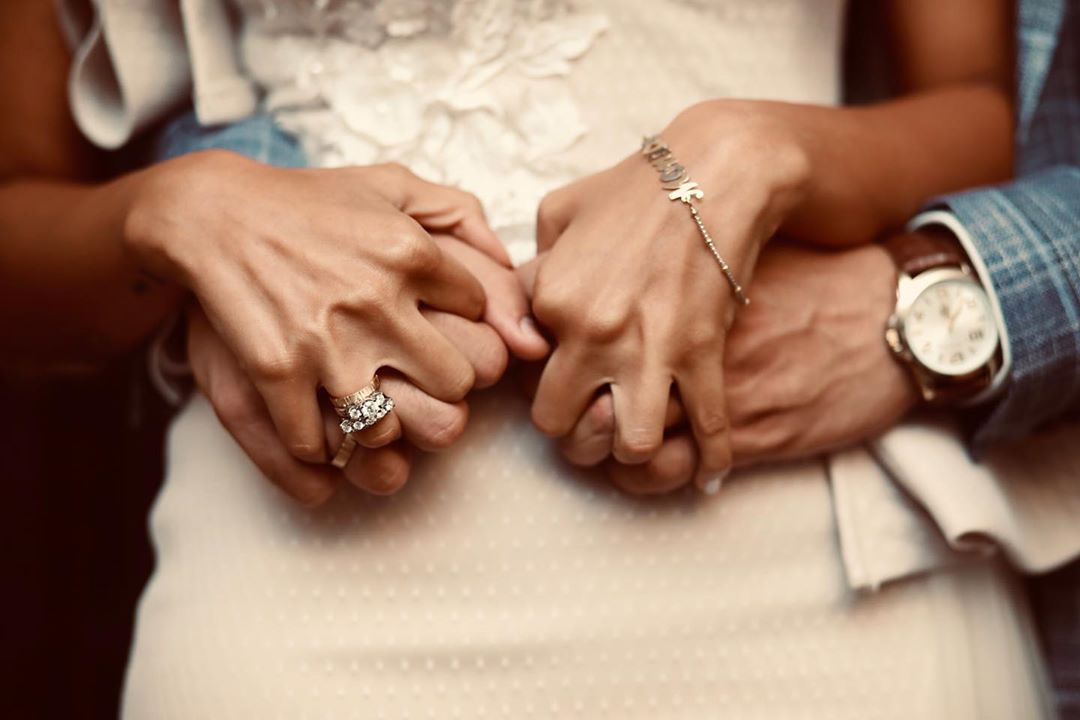 Source: @michaelhanyphotography
We know you can't stop staring at your gorgeous engagement ring, but now you have to start searching for the perfect wedding rings. If you plan to get them personalised, design and order in advance to ensure that they will be ready and correctly-sized for your actual wedding day.
6. Wedding Gown
This is probably one of the most surreal moments of planning a wedding – picking out your dream wedding gown.
Select a few dates where you and your bridesmaids can go dress hunting. Always be sure to do your research, and put those screenshots from Instagram and pins from Pinterest to good use. Once you've managed to find a bridal shop that connects with you, work with them to tailor a dress that fits not only your body but also your personality!
If you plan to lose weight before the wedding, make sure to communicate this to your gown consultant in order to avoid walking down the aisle in a loose-fitting dress.
7. Photography and Videography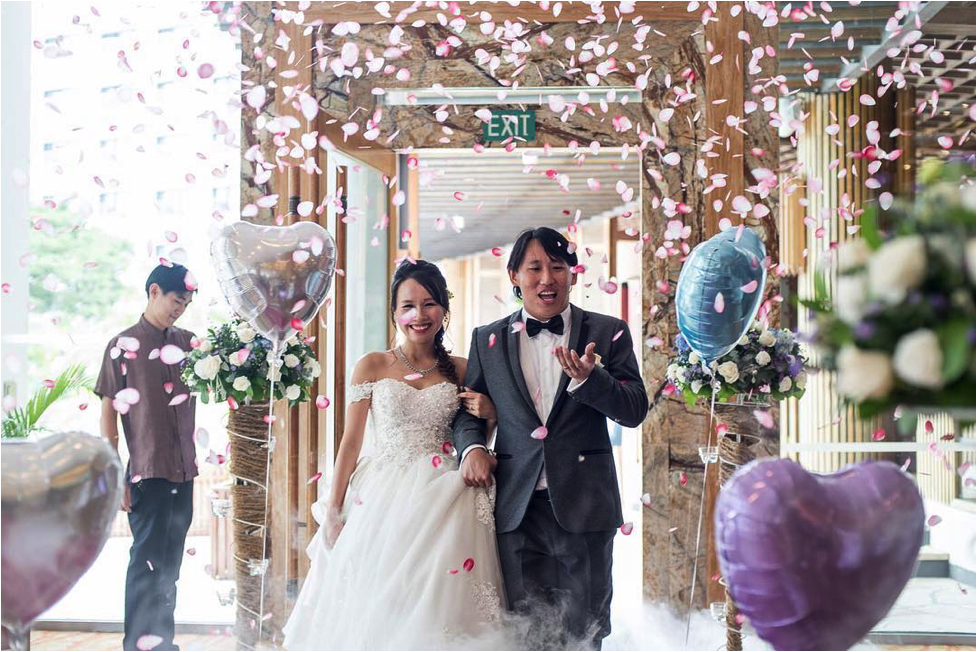 Source: @ombre.photography
The best wedding photographers and videographers are booked months, or even years, in advance. Make sure you book your favourite one ahead of time before he/she becomes unavailable!
Here's a bonus tip: some pre-wedding photography services offer discounts when you book early.
8. Other Details
After checking off the previous points, think about the décor, food catering, entertainment, and other wedding day essentials that will add the final touches to your wedding. Things like a professional emcee, dessert table, photo booth, live band, and more can really make a difference in this once-in-a-lifetime event, so make sure to take your time and find what you really like.
Wedding tools for a fuss-free process
Whether your wedding is just 6 months or a year away, the earlier you start planning for your big day, the better. With so many things to take care of, it can quickly become stressful, so a pro-tip would be to make full use of wedding planning tools to make the entire process easier and speedier. After all, your big day only happens once, so there's no harm in trying to enjoy the process while you're at it!
P.S. Our Blissful Brides Wedding Checklist is one such effective tool that lets you customise your timeline and to-dos, as well as provide timely reminders so that you're always on top of things!