6 Bridesmaid Proposal Gift Ideas to Pop The Question to Your Friends
2019-10-26

As the big day inches closer, you'll be busy preparing things with your wedding planner and making decisions on gown rentals in bridal shops. But when you propose to your girlfriends to be your bridesmaids, take this opportunity to put on hold the chaotic planning and savour this special moment with lots of love and gifts!
Rather than just asking "Will you be my bridesmaid?", here are 6 creative and personal gifts that you can use to pop the question with:
1. Champagne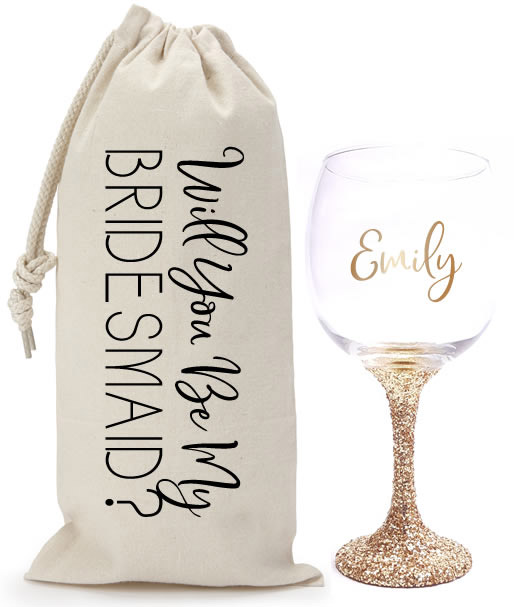 Source: Personalized Brides
Weddings are a cause for celebration and there's no better time to break out the bubbly. Propose to your bridesmaids with a personalised bottle of prosecco and champagne glass – something they can treasure for years to come.
2. Candles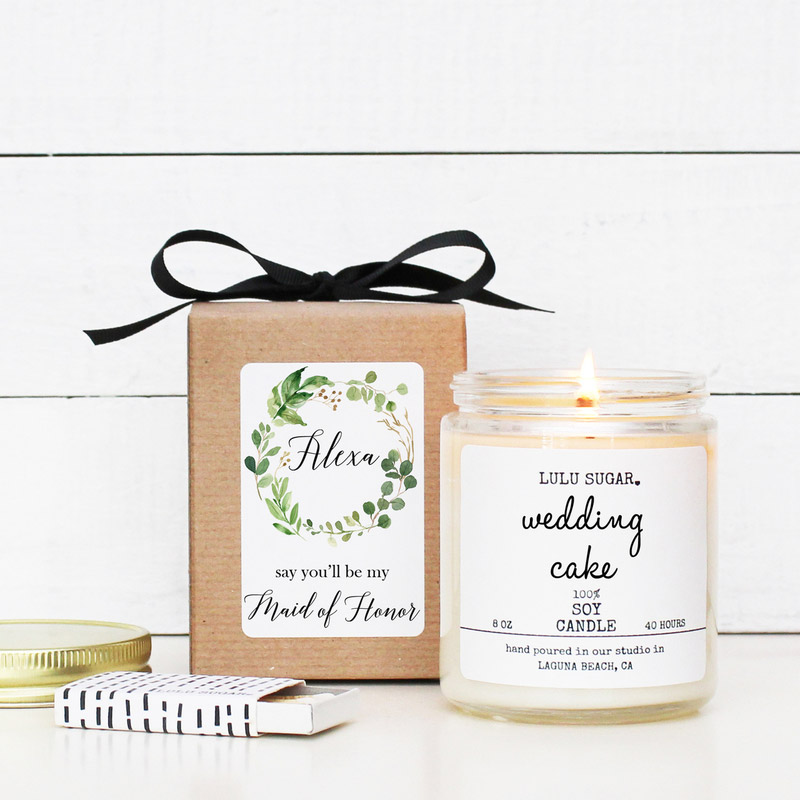 Source: The Favor Design Studio
It's probably almost everyone's favourite form of self-care – lighting up a scented candle and unwind for the rest of the day. Get them personalised right down to your bridemaids' favourite scents to show your appreciation for their key role in your wedding day.
3. Balloons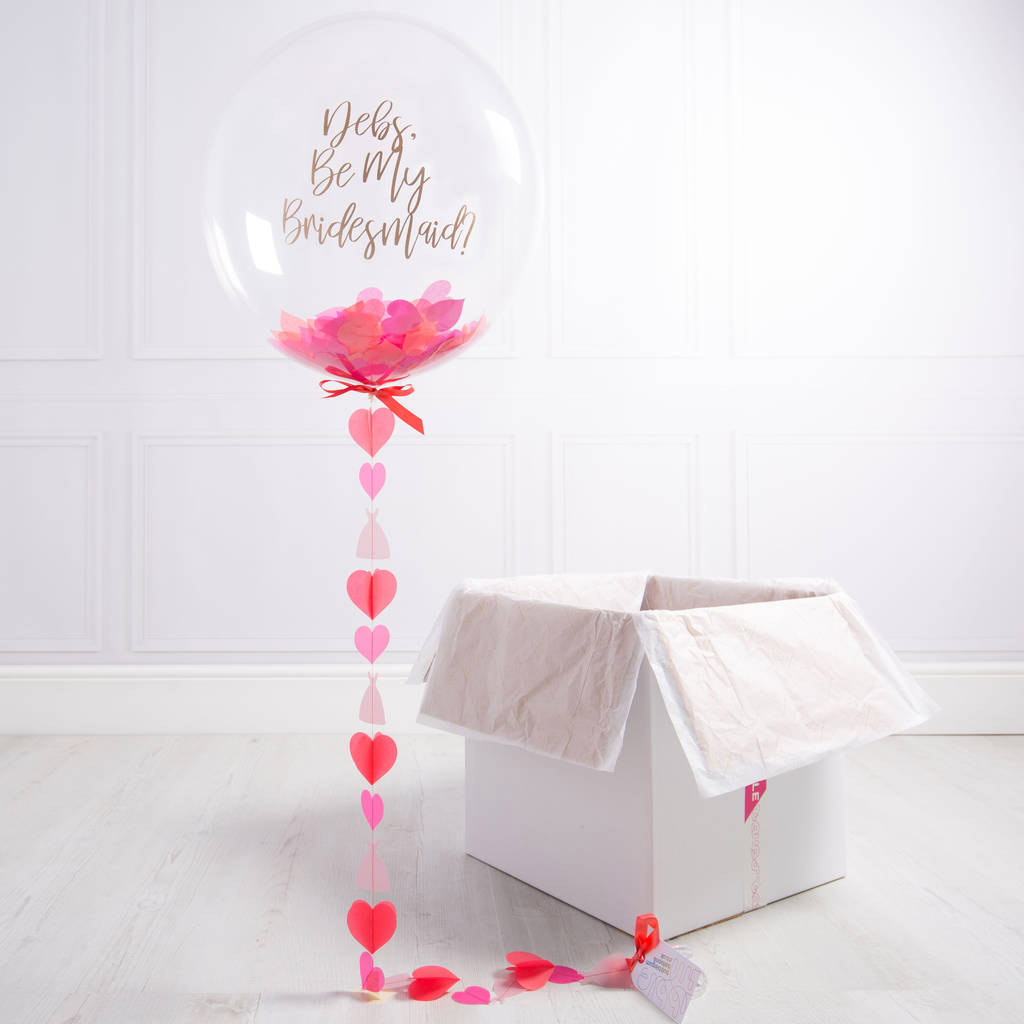 Source: Not on the High Street
Balloons are a great addition when it comes to celebrating any occasion, including bridesmaid proposals. Place your proposal notes inside inflated balloons and get your friends to pop them for the surprise! Additionally, you can fill the balloons with confetti for a fun and colourful effect.
4. Trinket box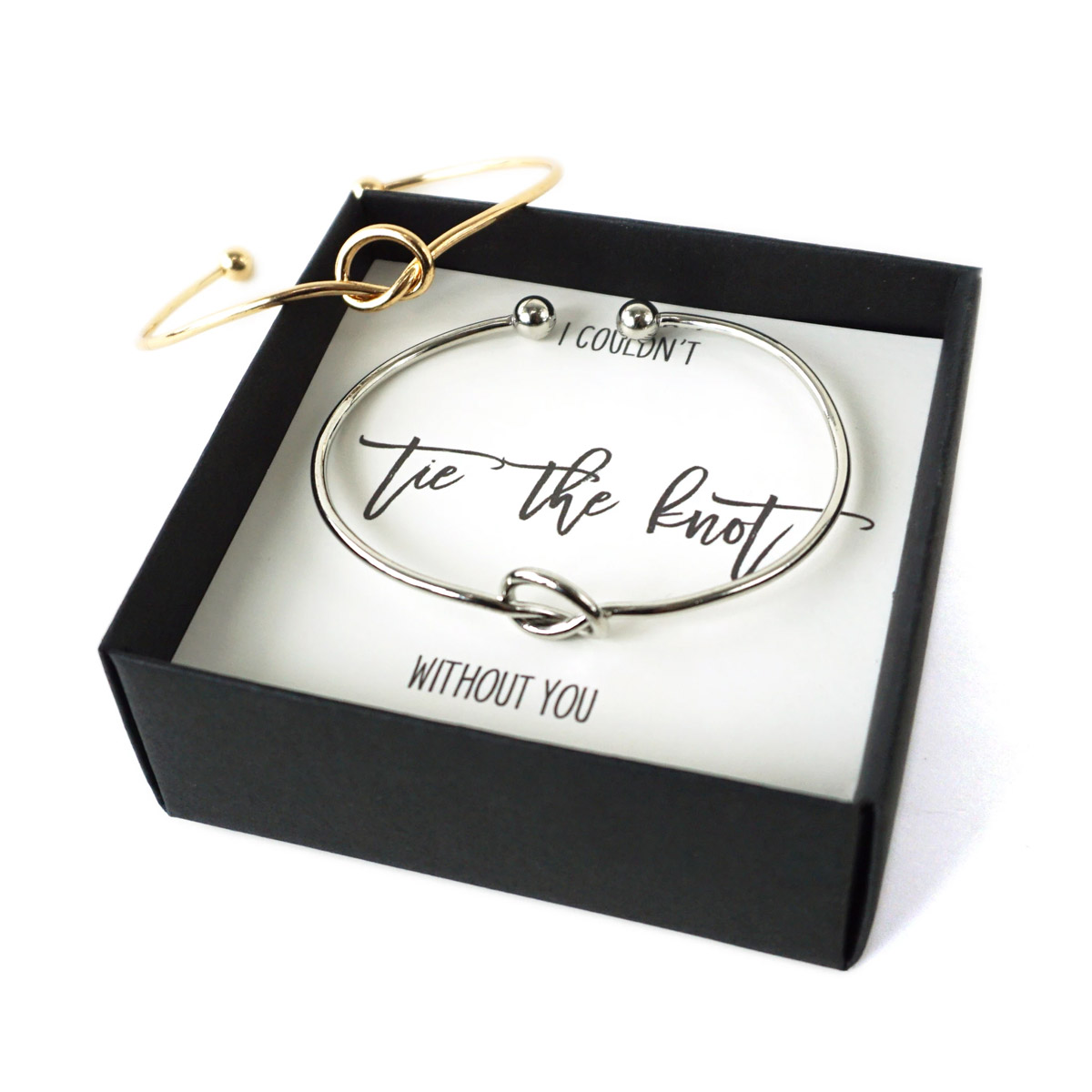 Source: Gift a Hug
With endless design options available, you'll definitely find one that matches the style of your bridesmaid-to-be. Place either a bracelet or a charm along with a note asking them "Will you be my bridesmaid?" inside the box! The pretty gift will live the rest of its days on their dressing table, doubling as a jewellery container and acting as a lovely reminder of this special moment. You could also get one for yourself to safe-keep your wedding ring after your big day has passed.
5. Bath bombs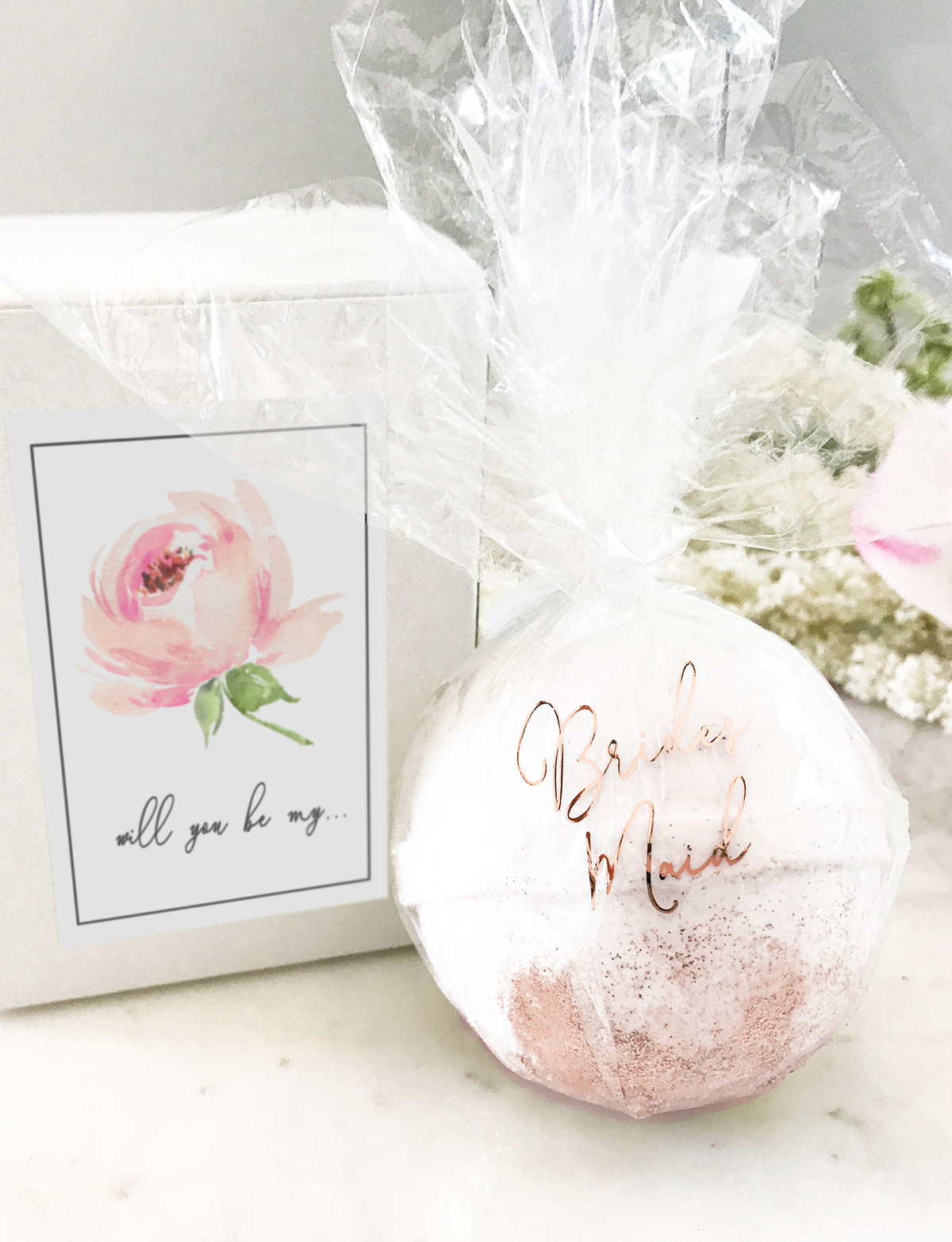 Source: Wedding Favorites
Bath bombs make for a truly charming option to treat and indulge your bridesmaids-to-be. Customise these bath bombs to include their favourite essential oils and scents and give them a luxurious spa relaxation right at home!
6. Coasters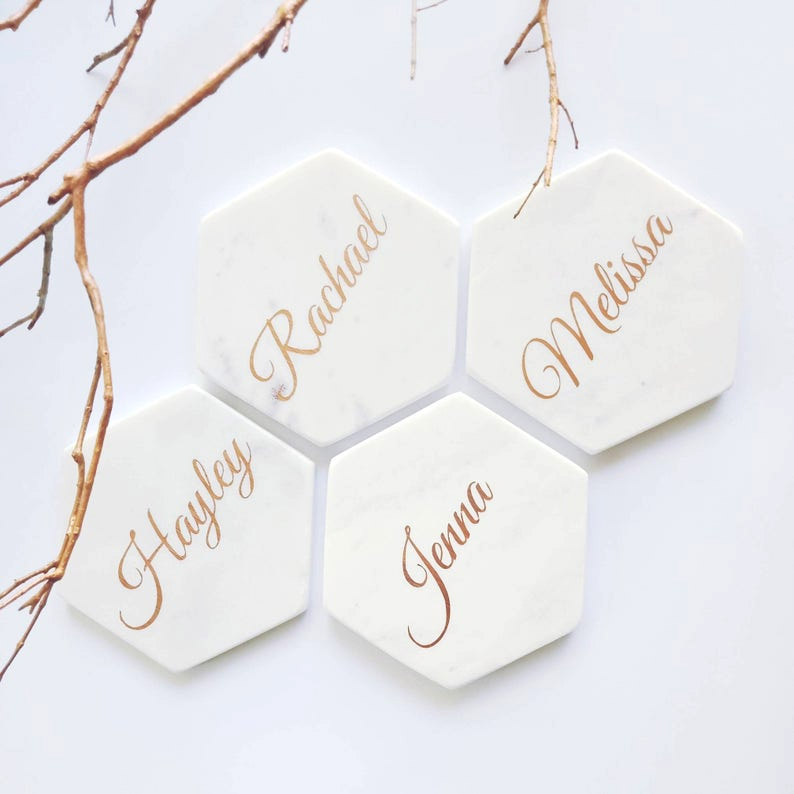 Source: Done in Your Style on Etsy
If the right material is chosen, coasters can make for a classy gift and a great accessory to any dining table. The most common ones are wood and marble, but there are also transparent acrylic ones that are decorated with pressed flowers, sparkles, and gold foil, personalised with names. These dainty coasters are a sweet way to pop the question, and they come in handy in the office or at home.