An Easy Way to Plan Your Wedding Seating Arrangement: Blissful Brides' Online Seating Planner Tool
2020-06-09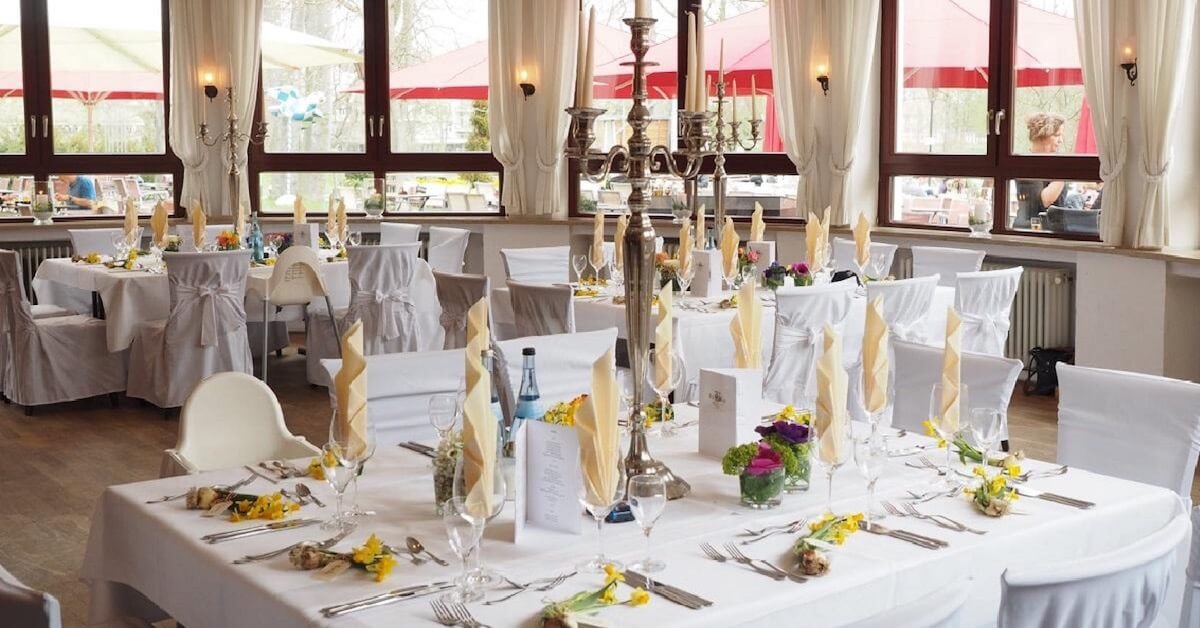 Source: Pixabay on Pexels
For many of us, coming up with a seating arrangement plan from scratch may seem daunting. Where should our guests be placed? Should we go for a round table seating or a long table arrangement? Did I miss out any guests?
To help you ease your worries, here's an online seating planner tool to help you organise and arrange your guests' seating placement effortlessly. Boasting functions that allow you to allocate seats individually, fill in dietary preferences, and try out various seating arrangements, our online seating tool will help you to organise the seats perfectly and visualise your actual day with clarity!
Here's how:
Step 1: Sign up as a member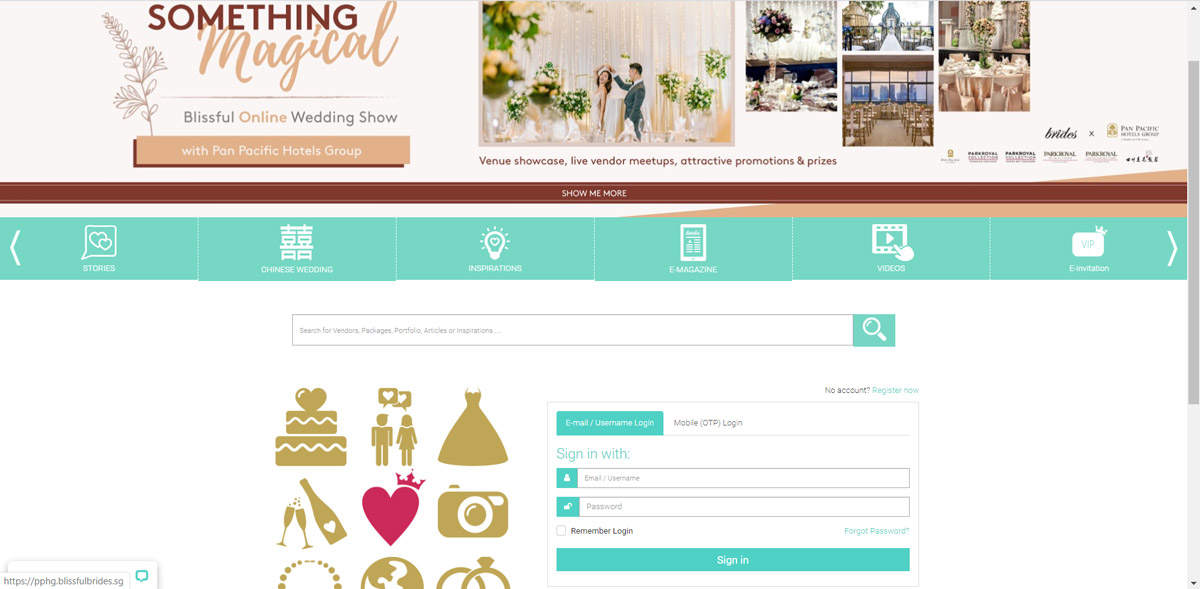 Before engaging with our wedding planner tools, you have to sign up as a member. Membership is completely free and the process only requires a few minutes of your time!
Step 2: Create your guest list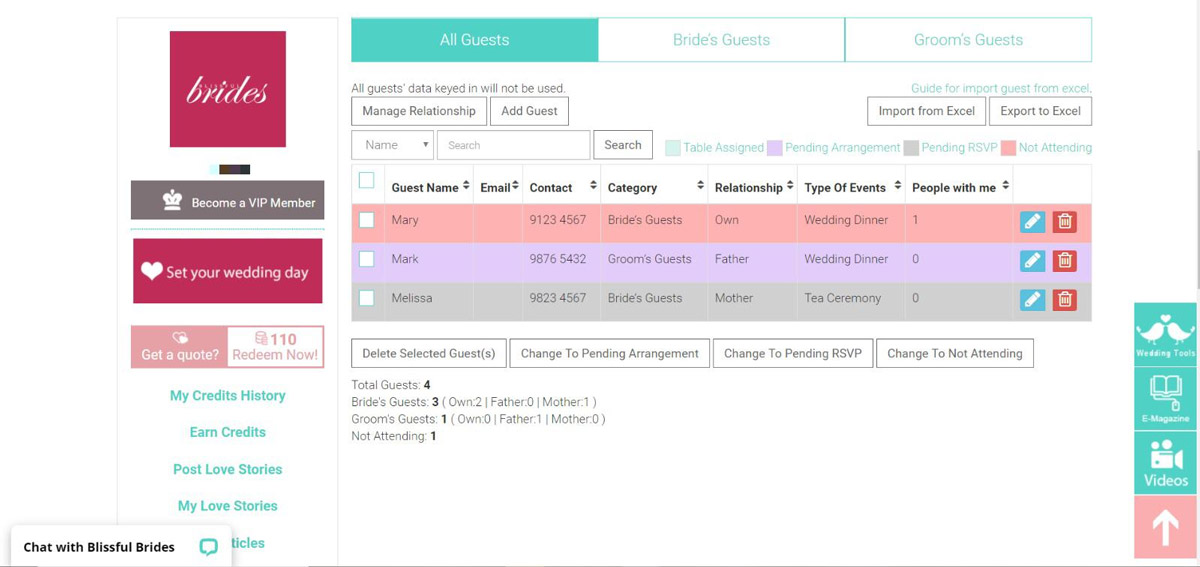 Before jumping straight to planning your seating arrangement, you will first need to create your guest list using our online guest list function here. Through our comprehensive guest list function, you can keep track of RSVPs as well as important information such as their contact details, all of which is then synced with the online seating planner tool.
You may check out our step-by-step guide here for further details and guidance.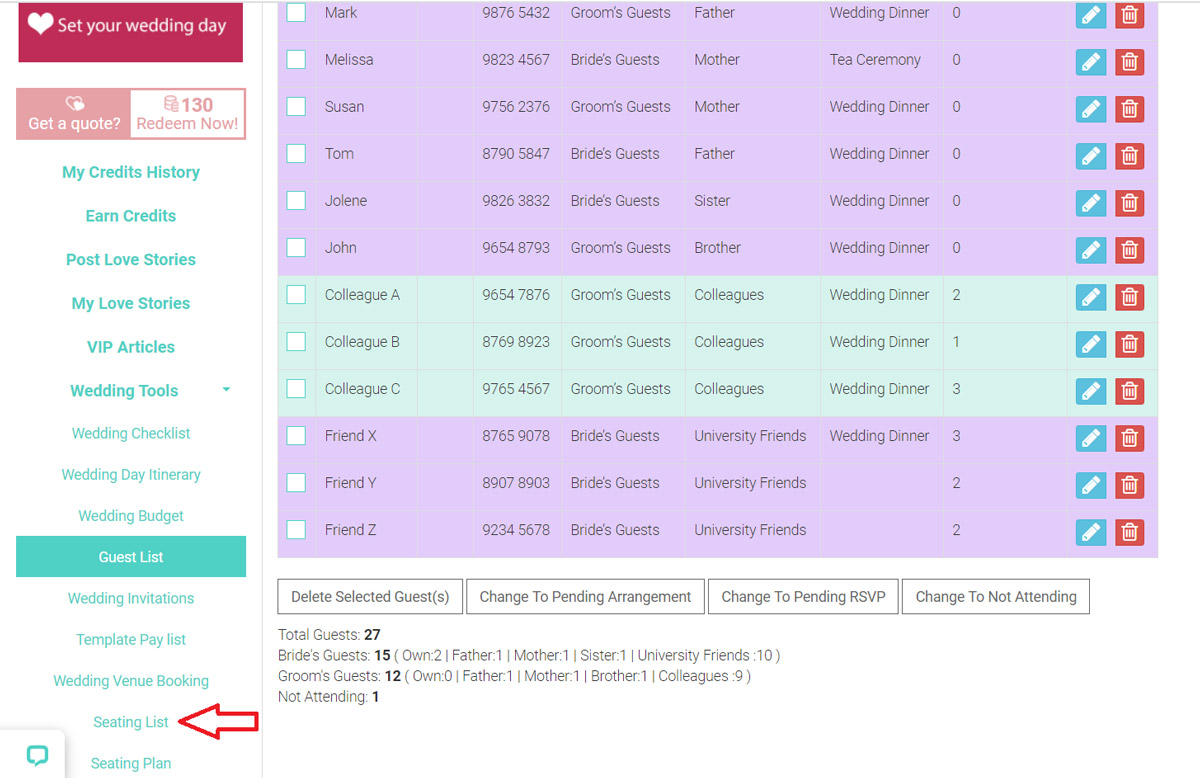 After you have finished your online guest list, you can proceed to the seating list function at the navigation bar located on the left side of the page.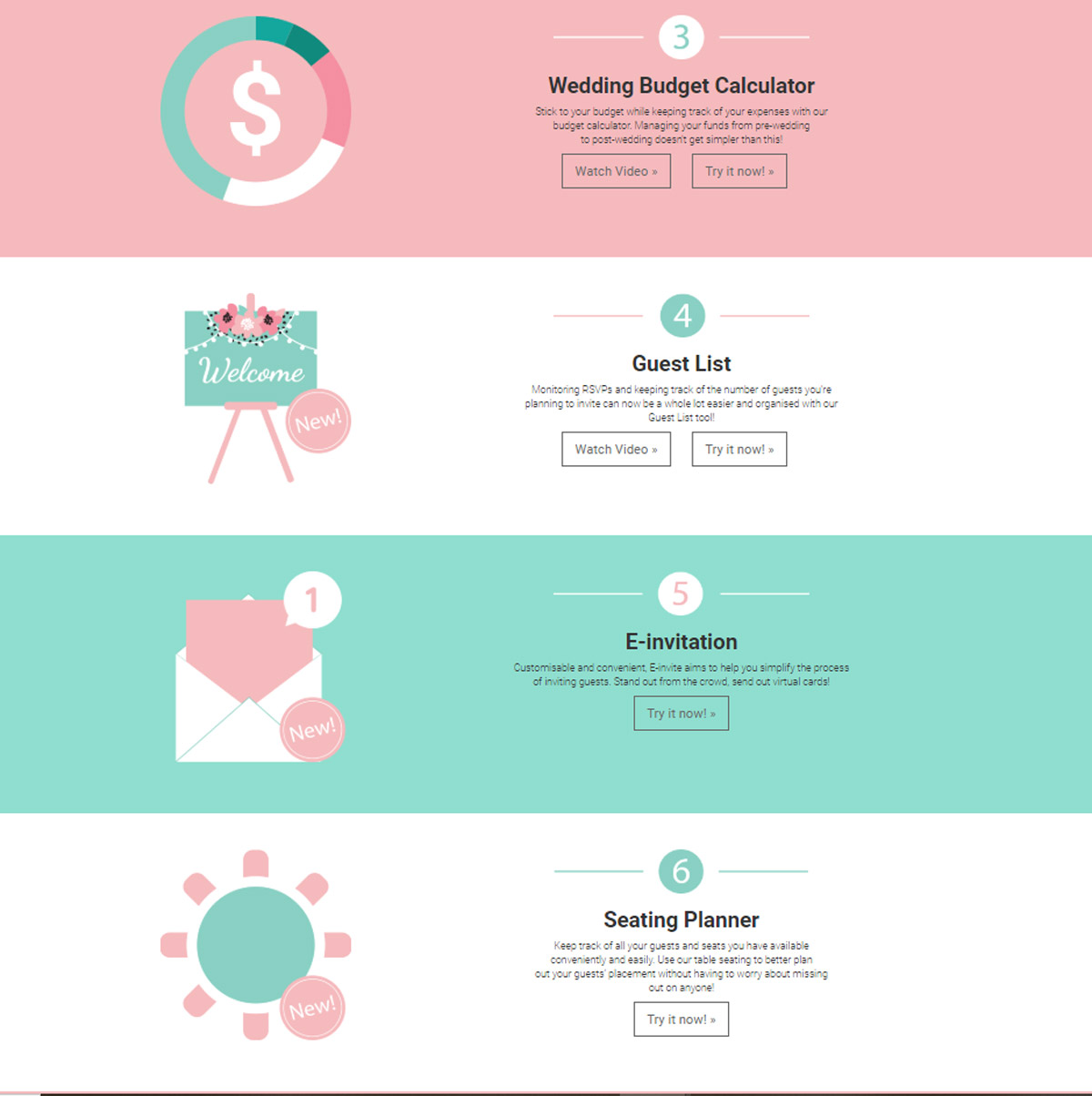 What you'll see when you click on the "Wedding Tools" tab from our main homepage!
Alternatively, you can also click on the "Wedding Tools" tab and scroll down to #6, "Seating Planner".
Step 3: Allocate your guests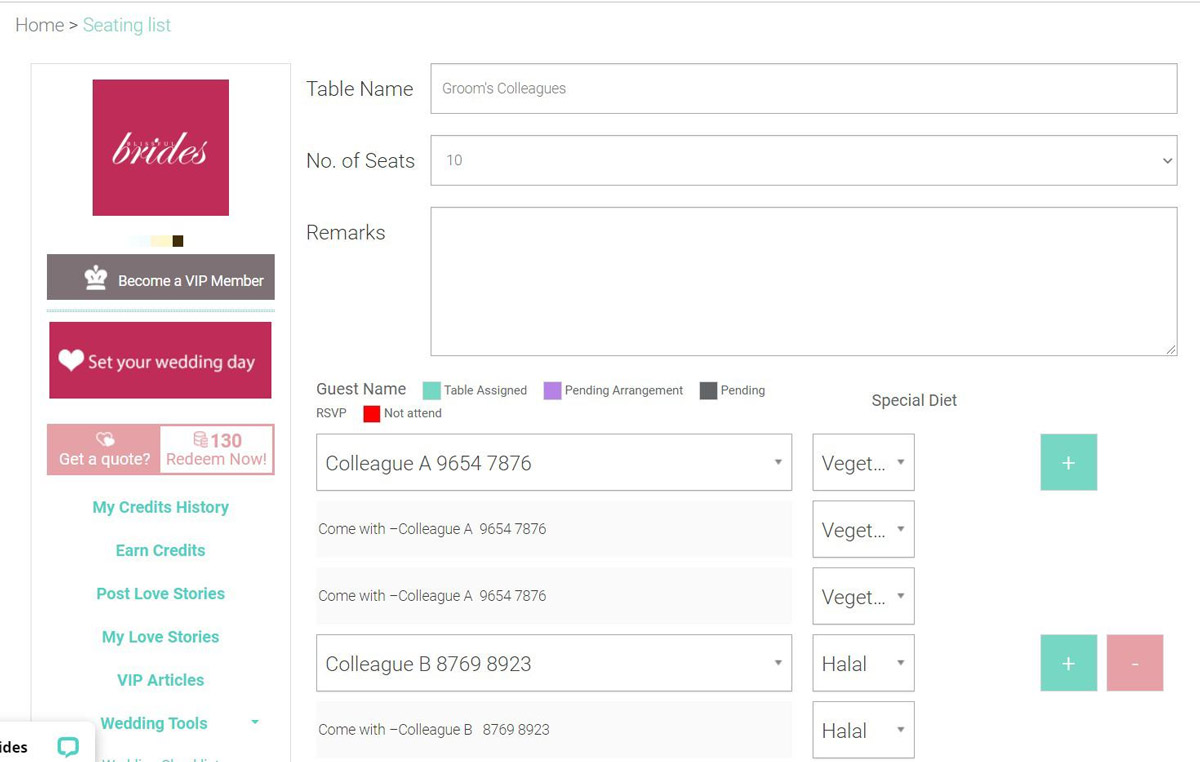 Now that you are finished with your guest list, it is time to group your guests and allocate them their seats. Select the "Add Table" option and you will arrive at the page as shown in the picture above.
From there, you can fill in details such as the table name, where you can classify your guests into different groups (VIP, University friends, colleagues etc.), as well as the number of seats each table will have. Additionally, you can also include their dietary information (Halal, Vegetarian), which may be especially useful for your food caterer or venue staff when distributing the food.
Step 4: Create your sitting arrangement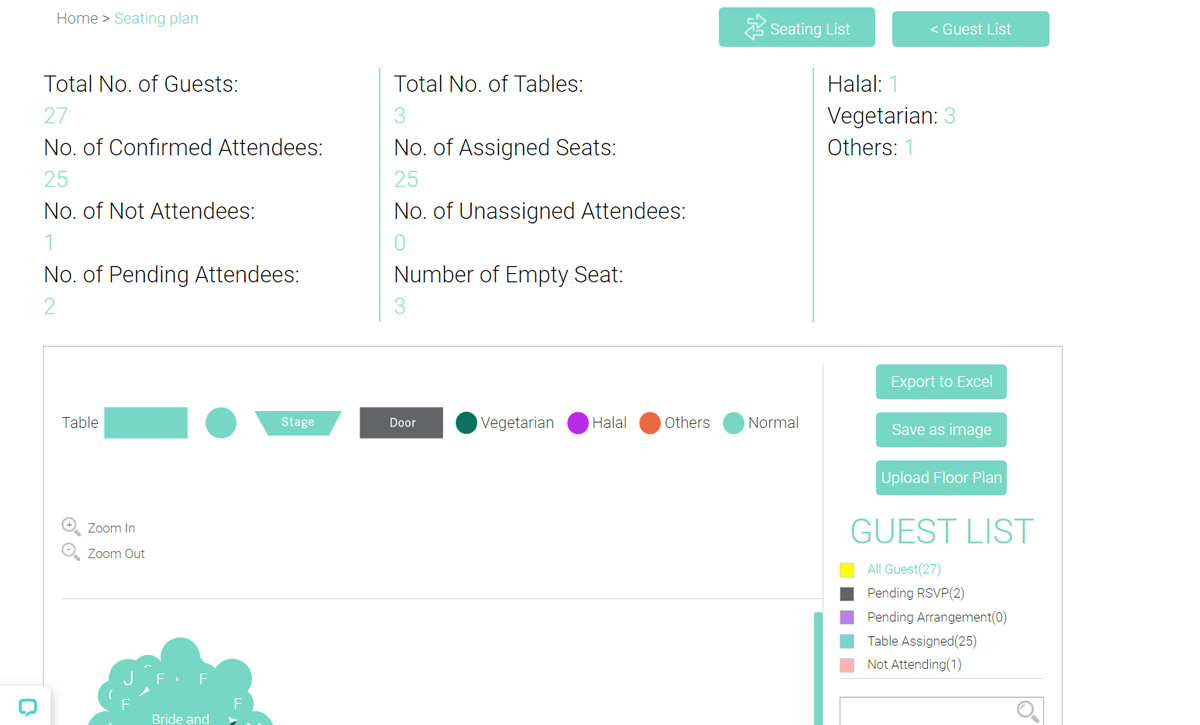 Our wedding tool will help you collate the numbers automatically!
Once you have finished grouping and allocating seats for your guests, you can finally start on organising the seating arrangement. Look out for the "Seating Plan" option located beside the "Add Table" option, which will then redirect you to the seating arrangement organiser.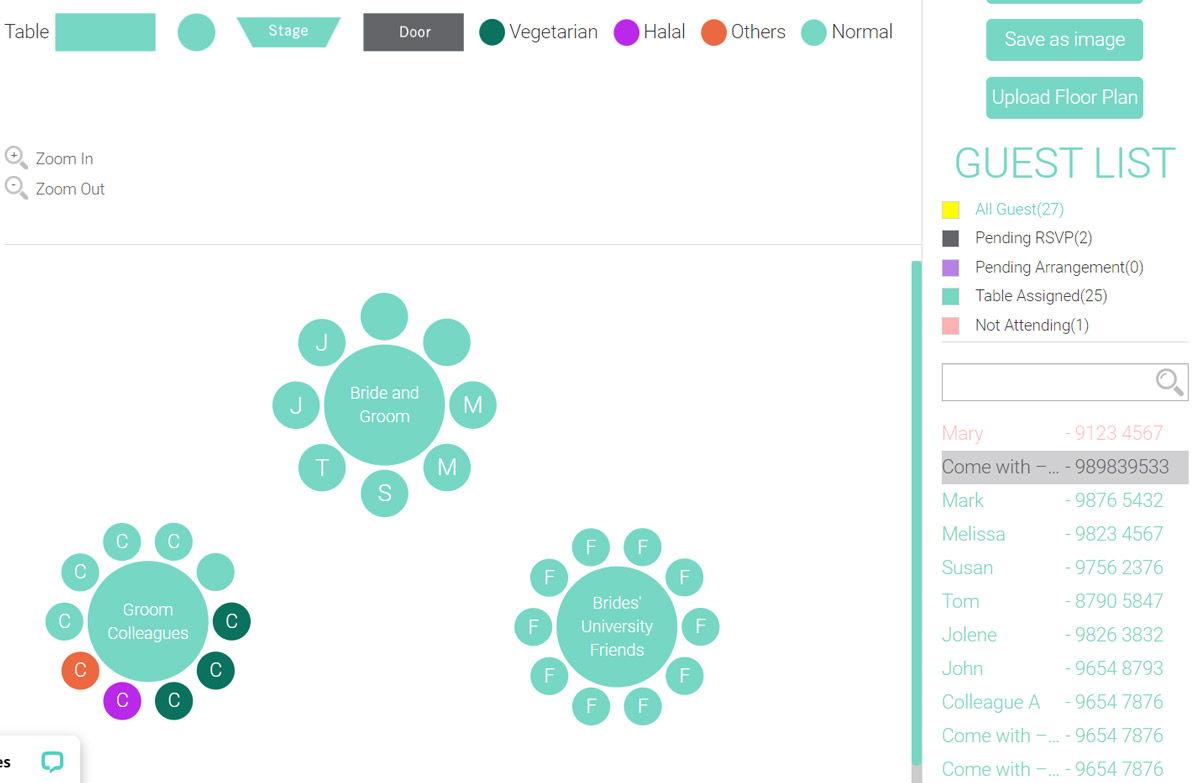 Scroll down and you will find that all the different tables have been reflected. You can then proceed to shifting and spreading the tables out according to your preference, mirroring your wedding venue.
In addition, you may also find that there are different table options provided for you to choose from, which includes round tables as well as rectangular ones for you to play around with the arrangement and find the best fit for your venue.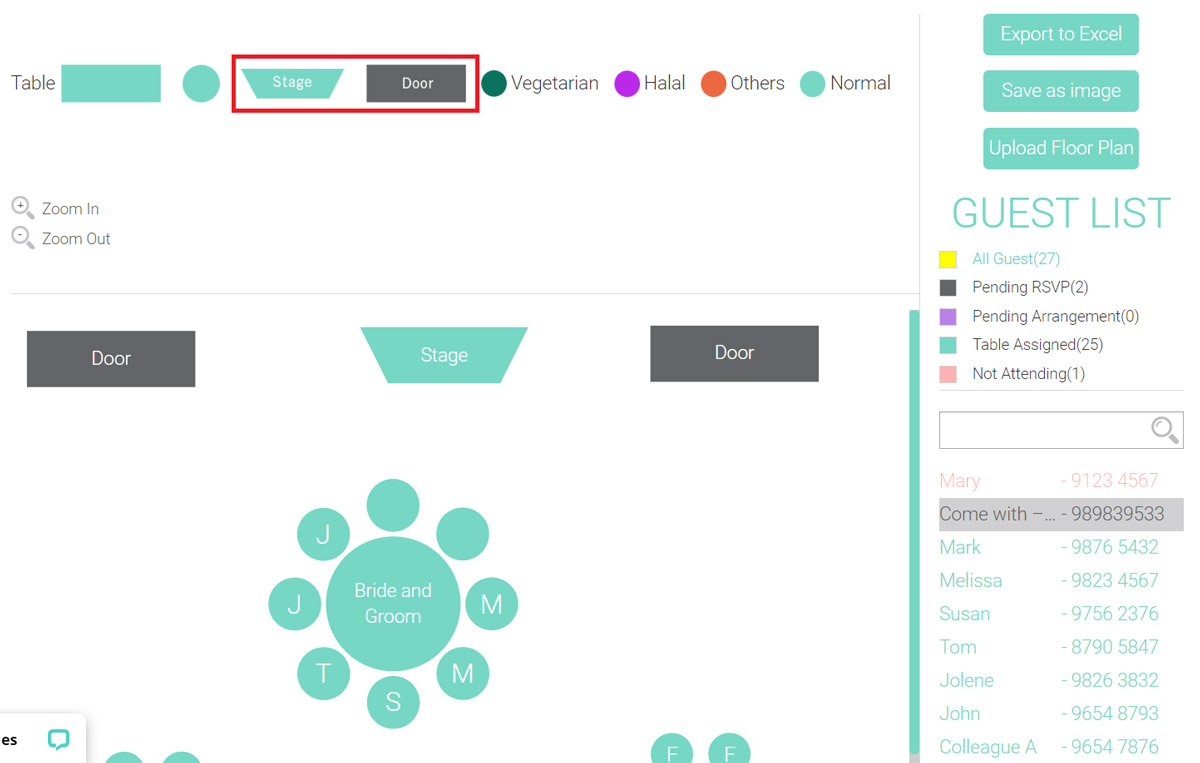 You can also include details such as the estimated location of the doors and stage by dragging out the icons into the seating plan. These icons are also customisable, allowing you to rename and add more details to your seating arrangement so that you can get a clearer picture of how the day's floor plan would look like.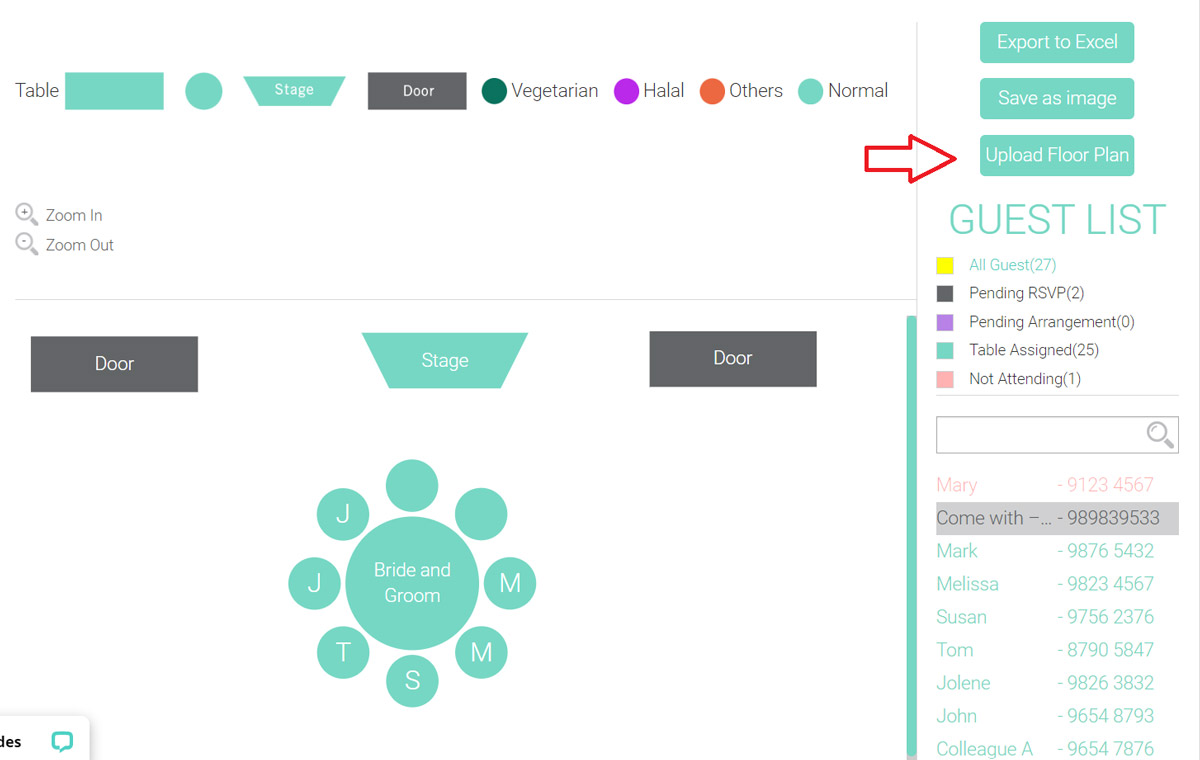 Alternatively, you can also upload an image of your floor plan provided by your venue for a more realistic and direct reference to your actual wedding venue.
Step 5: Finalise and save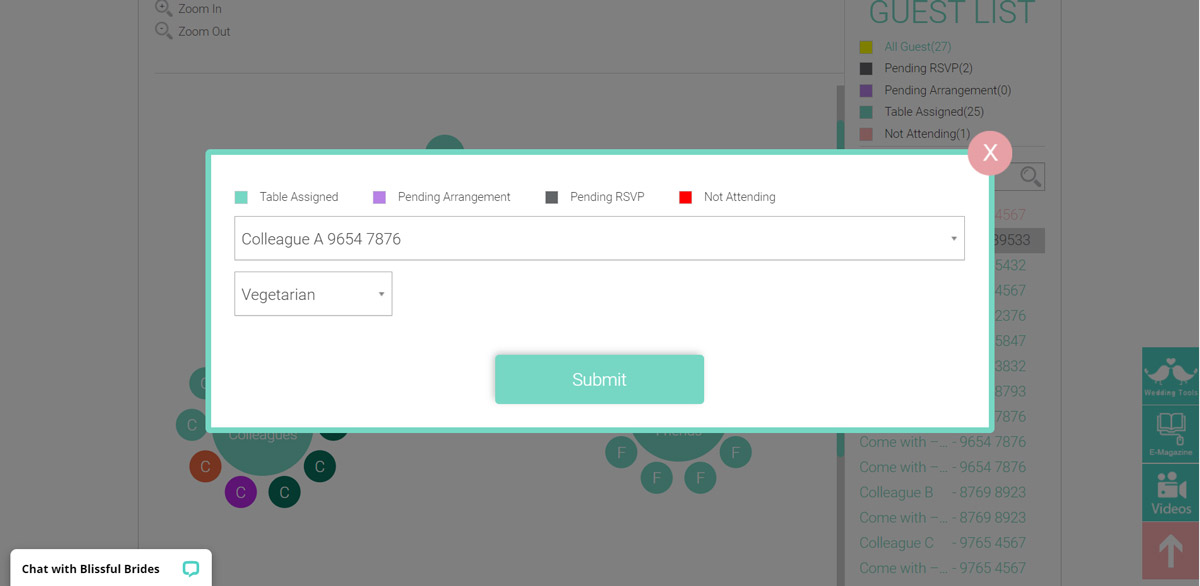 When making changes to your seating arrangement, just bring your cursor to hover over the specific guest indicated by the round circle symbol and click on it to change their seating or dietary preferences.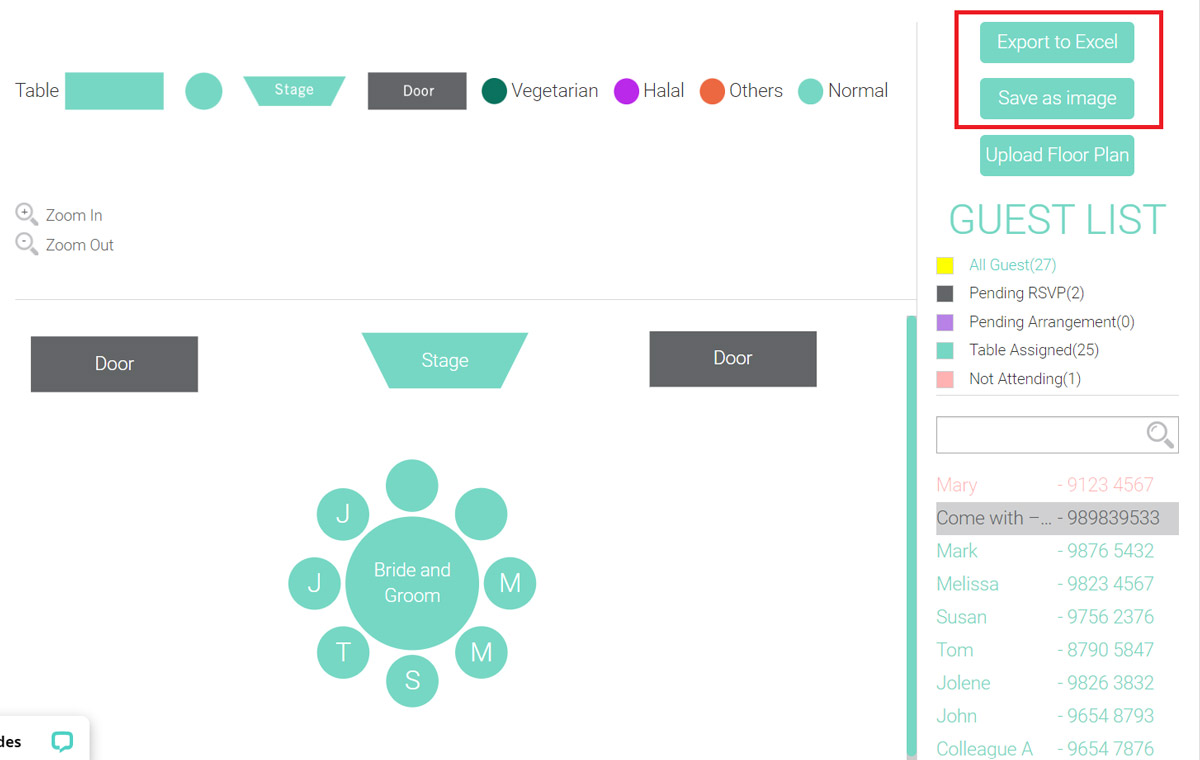 Once you have finalised your seating arrangement, you can save it as an image or export it to Excel, and your seating plan is good to go for printing!
Save yourself from hassle
In just 5 easy steps, you can create and plan your seating arrangement with ease, saving yourself from the troubles of drawing a seating arrangement plan from scratch! Don't wait and start your wedding planning journey now!