Down memory lane
2016-11-06

Because wedding albums are a must and because handmade makes it that much more special, we are bringing you a range of lovingly crafted wedding albums to help you further personalise your special day.
Photographer: Gary Then Styling: Eunice Cham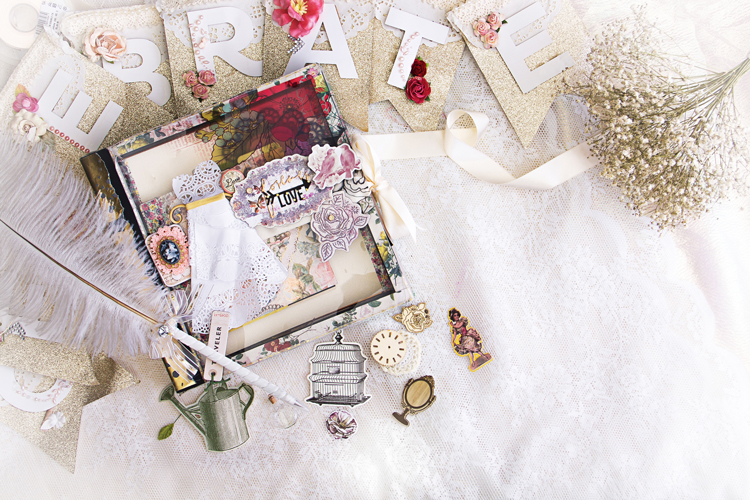 Every love story is unique because the couple is unique. In the same vein, every wedding is bespoke because the couple tying the knot is one-of-a-kind. For this reason, the book that holds your wedding journey, must be a unique creation too. Whether your style as a couple is one that oozes rustic appeal, pretty pastel or glamorous romanticism, Frills & Fancies DIY artist and Manager of Blissful Brides Cafe Samantha Gan has the wedding album for you.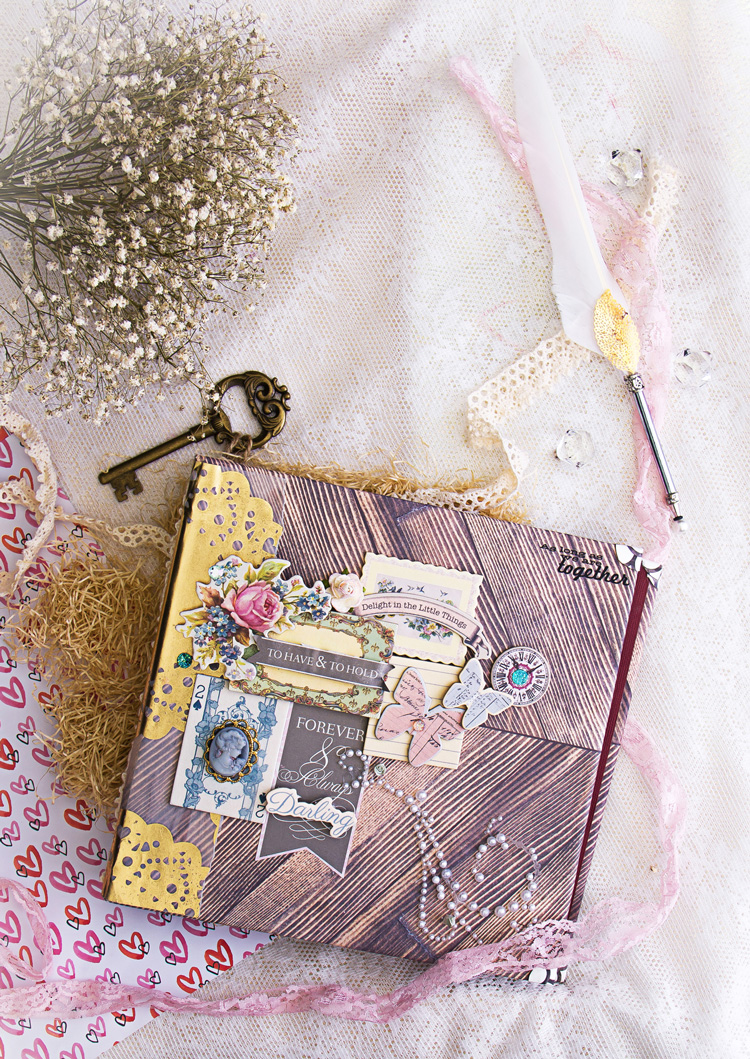 Sam has been crafting for years and looking across her collection of works, the quality of design speaks of her years of experience and design edge. Our favourite is this vintage-inspired wedding album with its perfect balance of colours, textures and punctuations. Why it's so well done is no wonder. Yup, you guessed it: Rustic with pastel browns, pink hues and a tinge of gold is her forte.

That said, no two albums of the rustic appeal will ever be the same. Every album is specially created for you so you can be assured that each album is as unique and as special as the next. The wedding albums can also be customised according to your wedding themes and will take approximately one to two weeks to be created.

So where does Sam find all her inspiration? From two key sources: her choice of materials and our Blissful Brides Cafe. "Here, I am surrounded by so many pretty things and being a library of wedding resources, I'm constantly surrounded by ideas."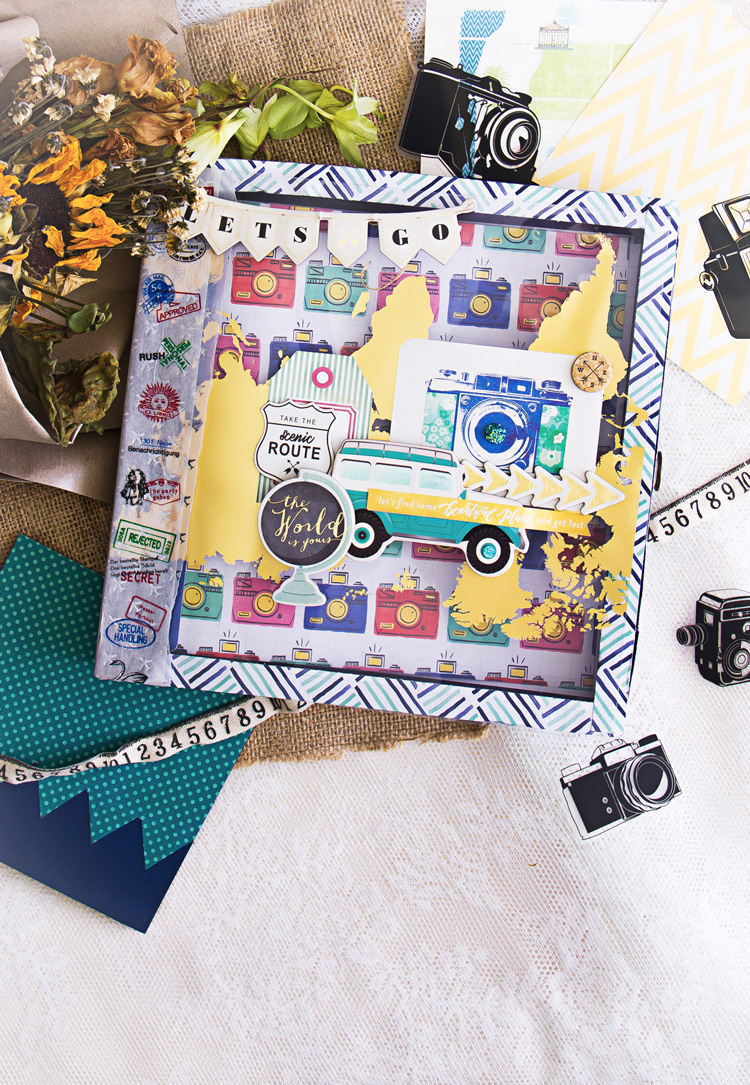 Honeymoons are often an extension of that wedding day romance. So when we saw this wedding and travel themed wedding album Sam crafted, we knew we just had to share it with you. Alternatively, we think that it is the perfect wedding album for the couple who bonded over their shared love for travelling. It would be the perfect place to archive your love story through your many travels and adventures together.

If you are feeling as inspired as we are looking at Sam's handiwork, we say: Go ahead! Head down to your nearest craft store, grab some supplies and experiment with the materials. But before you bolt out of your seat, here are some tips from Sam herself:
1. Start simple. Don't overcrowd your design with too many embellishments.
2. Use a good glue. Nothing sucks more than a glue that dries too fast and a glue that loses its grip too quickly.
3. Use archival materials such as PVC, acid and lignin-free materials.

All albums are made from archival materials and priced between $49 and $120. They are available at Blissful Brides Cafe located at Delfi Orchard.

For more information, visit www.blissfulbridescafe.com. Or e-mail samantha@citrusmedia.com.sg