One Farrer Hotel: A Safe Space for a Superb Wedding
2022-01-01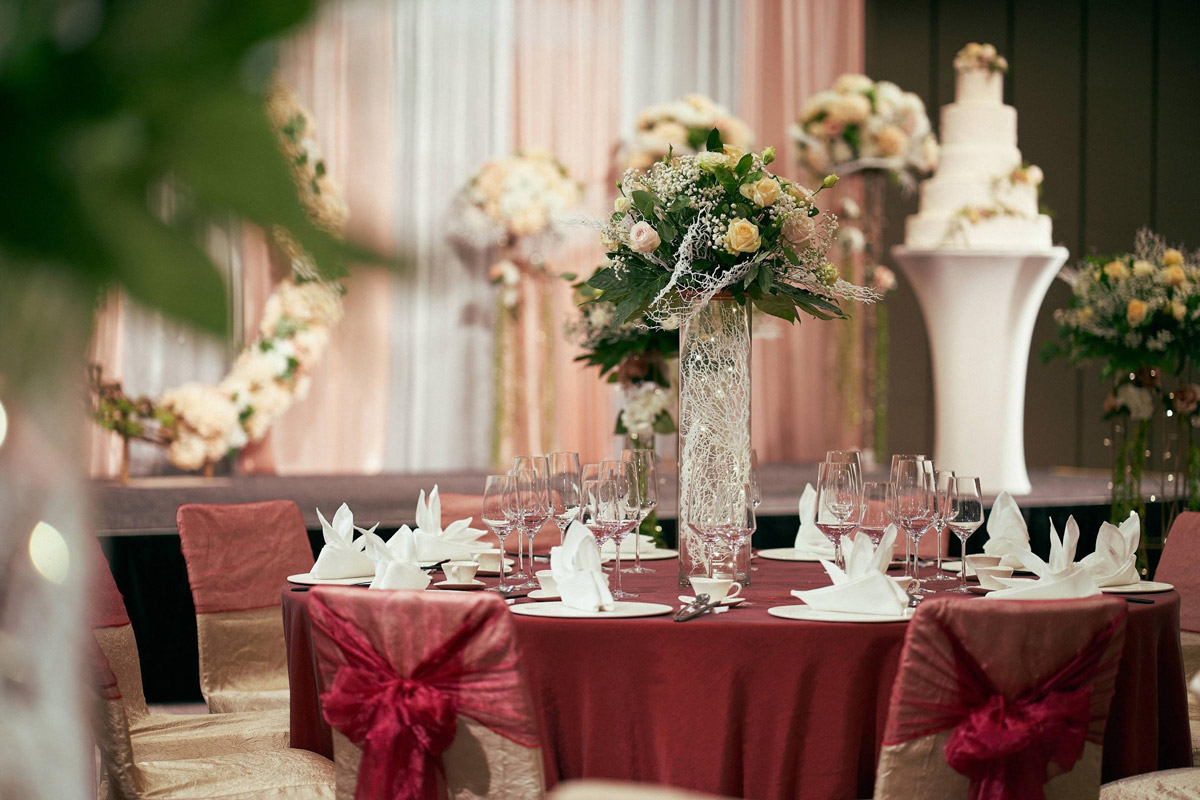 As we slowly embrace the new norm, so does One Farrer Hotel! Known for its splendid versatility, you can trust One Farrer Hotel to adapt itself and create a magical wedding regardless of the current climate.
One Farrer Hotel redefines lifestyle hospitality in Singapore with its highly intuitive and trend-setting approach. With their commitment to upholding outstanding standards, One Farrer Hotel is devoted to turning your magical moments into cherished ones.
We Are Mint To Be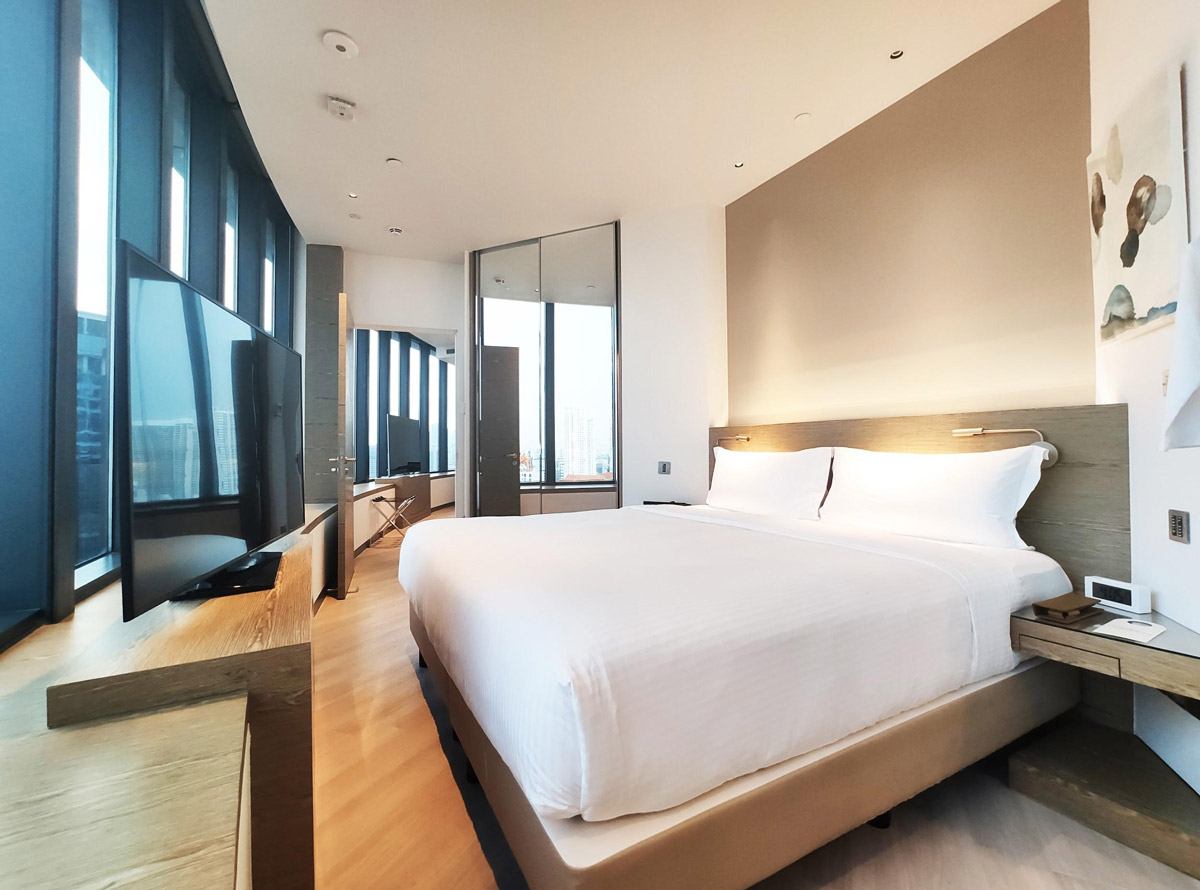 The Mint Suite
Prior to the wedding reception, One Farrer Hotel's recently refurbished Mint Suite is ideal as a bridal suite. The suite comes complete with a living area and powder room for helpers and guests, allowing your wedding preparation to go on as comfortably as possible. Furthermore, if you are feeling too overwhelmed, the bay windows in the suite offer contemplative moments of reprieve. Take your mind off all of your worries as you gaze out into the expansive spectacle of the bustling streets and the magnificent city skyline.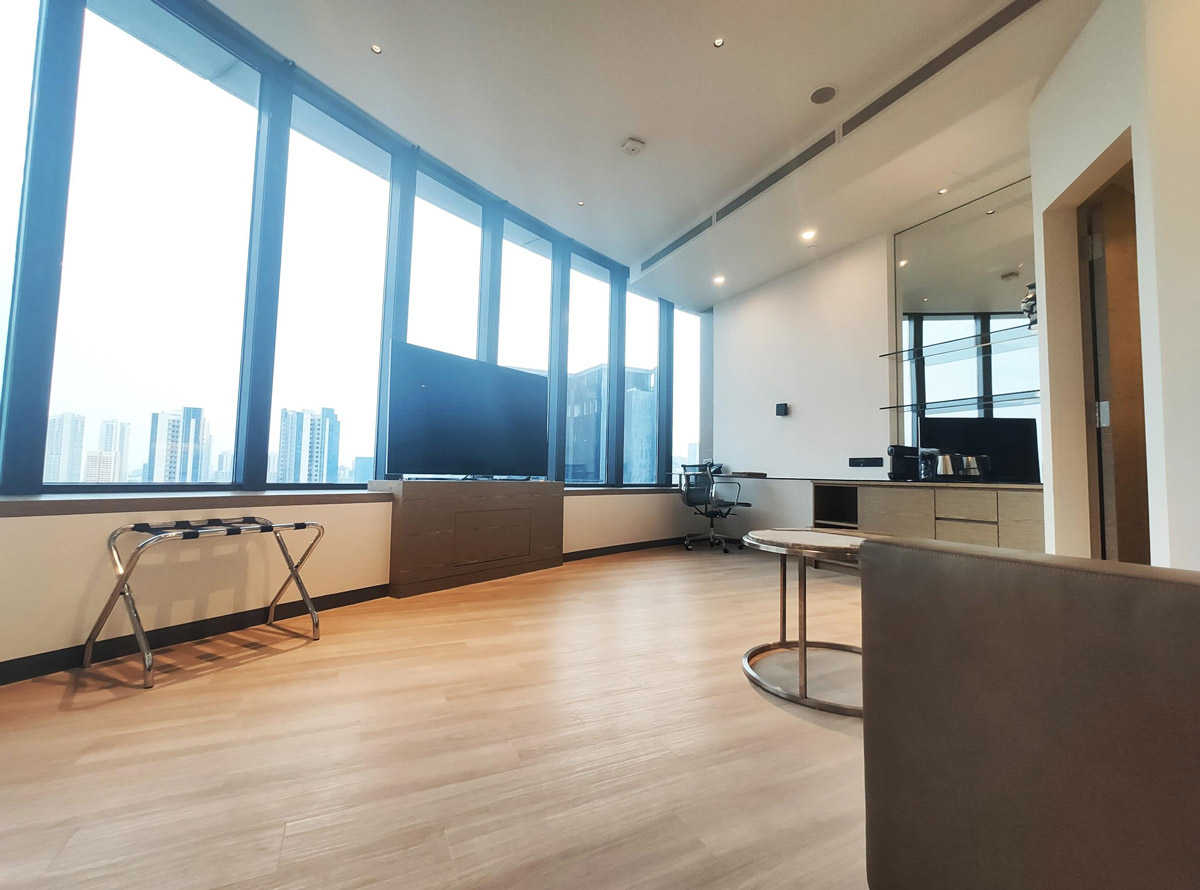 The Mint Suite Living Room
As the wedding reception comes to an end, you newlyweds may retreat to the Mint Suite for a cosy and relaxing evening. The room's intelligent mood lighting is perfect for setting the mood for a night of relaxation and unwinding. If you can't wait to update your Facebook or Instagram with pictures or stories from the day, you will be relieved that the suite comes with a high-speed Wi-Fi connection.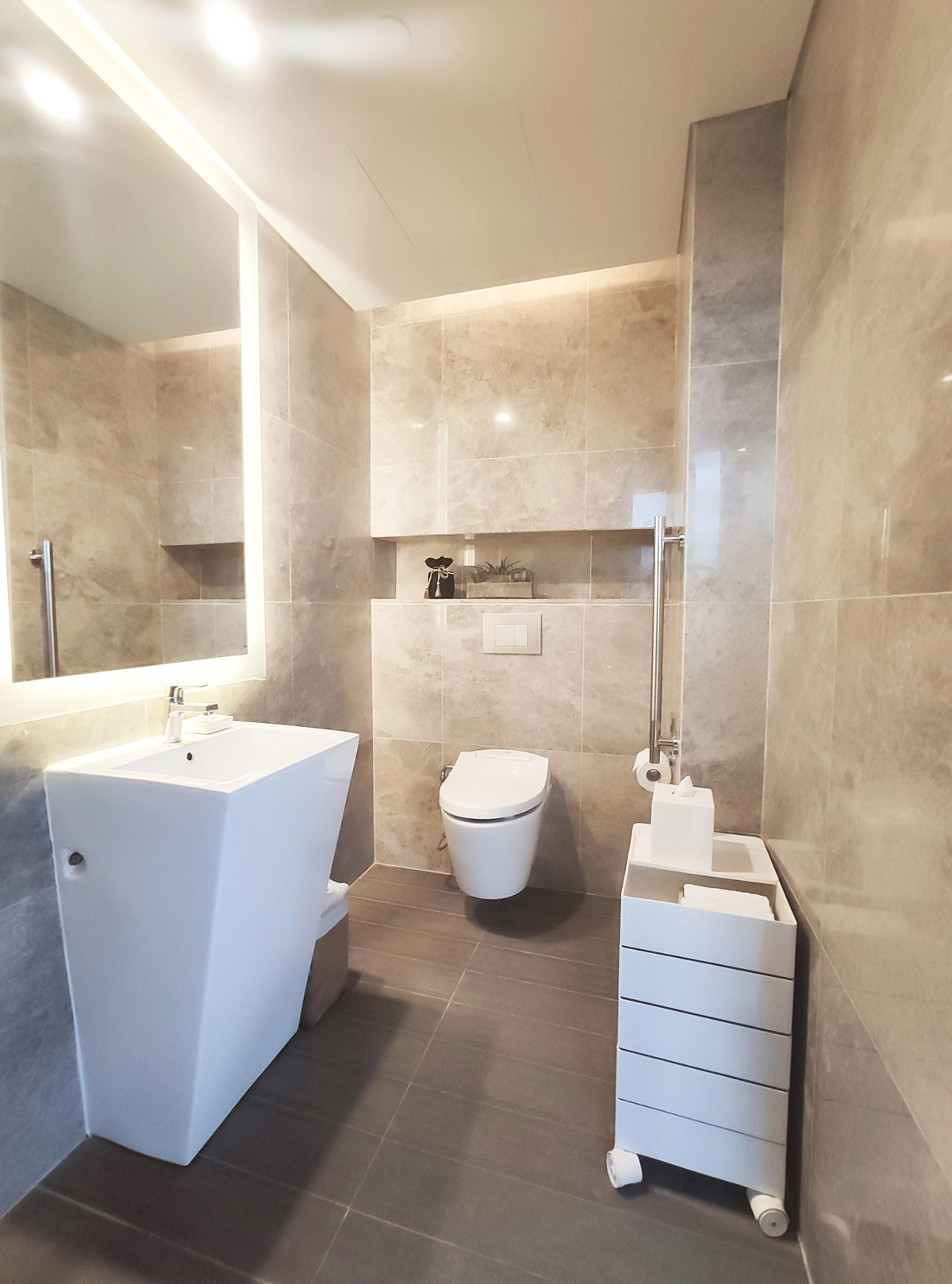 The Mint Suite Powder Room
Furthermore, embellished with top-of-the-line hygiene features, the Mint Suite ensures that you stay in mint condition throughout your stay. With anti-microbial gapless vinyl flooring as well as anti-viral wallcovering and paints, the Mint Suite is ideal for keeping you and your partner in the pink of health!
A Majestic Grandeur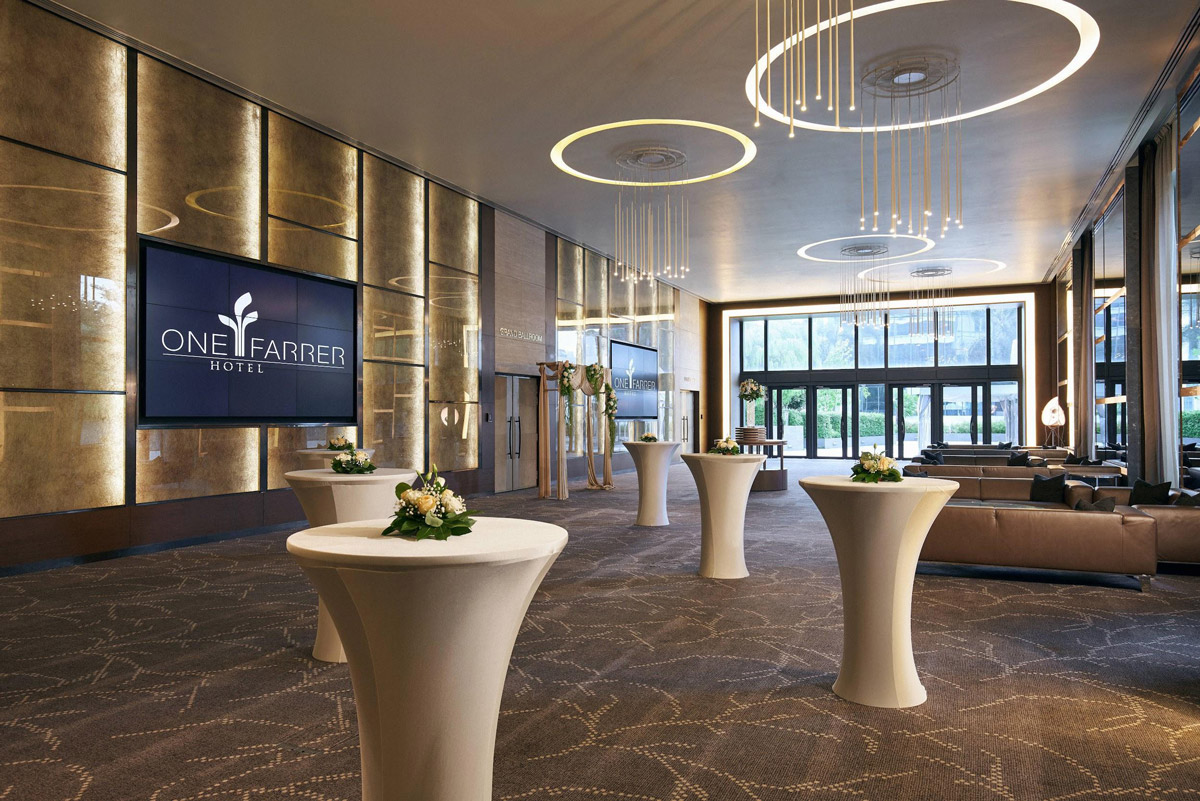 Ballroom Foyer
It is hard not to picture a majestic ballroom when you hear of One Farrer Hotel's Grand Ballroom. The ballroom features an astoundingly high ceiling of 5.7m, adorned with modern chandeliers to take your breath away. Its marvellous twin 4.5m screens allow you to share your loving moments with your guests. With its smart lighting solutions, fine-tune the ambience for each table and set the mood immaculately. The Grand Ballroom is dedicated to creating an immersive and enjoyable experience not only for you and your partner but also for your guests.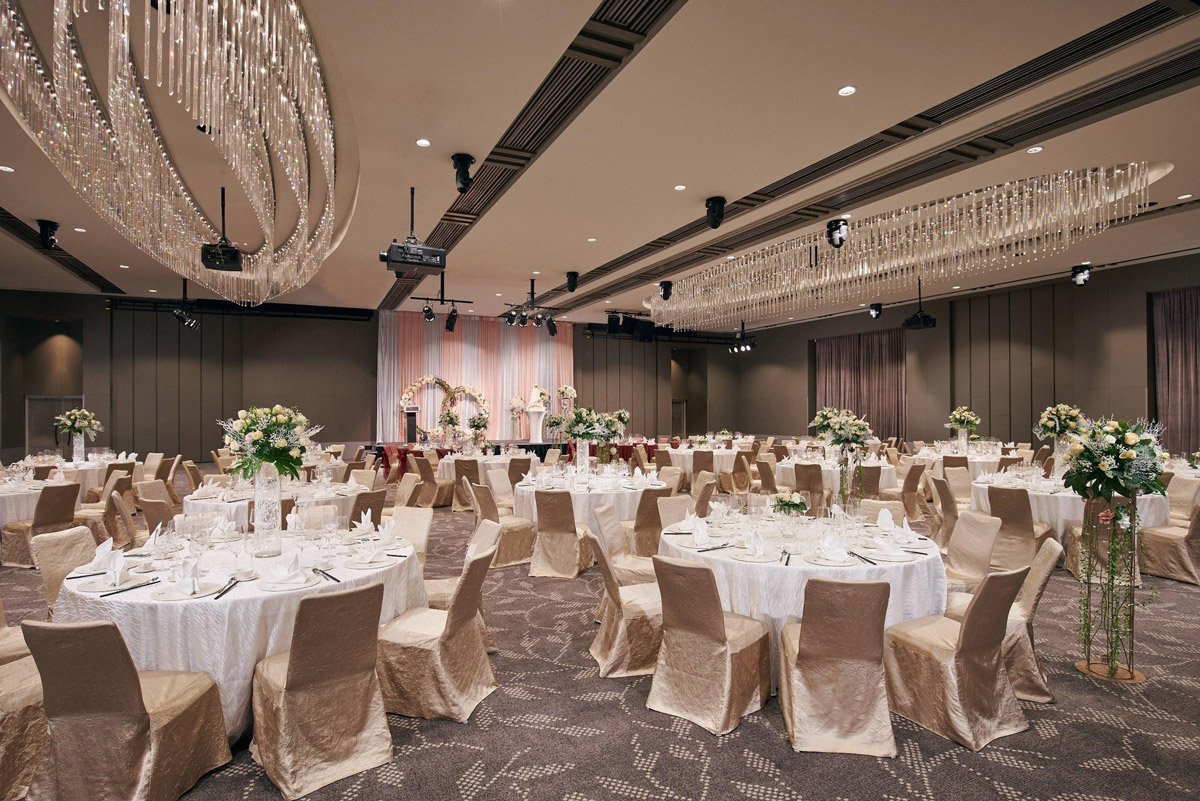 The Grand Ballroom
Its magnificence does not end there! The Grand Ballroom does not feature a single pillar despite its grand size of 698 square meters. The absence of pillars in the ballroom only adds to its grandeur without compromising the structural integrity. The pillarless Grand Ballroom is perfect for resplendent banquets of up to 22 tables with safe distancing. Despite current restrictions, One Farrer Hotel's Grand Ballroom does not sacrifice its splendour and instead accommodates and adapts to create new magical experiences.
Indulge in Luxury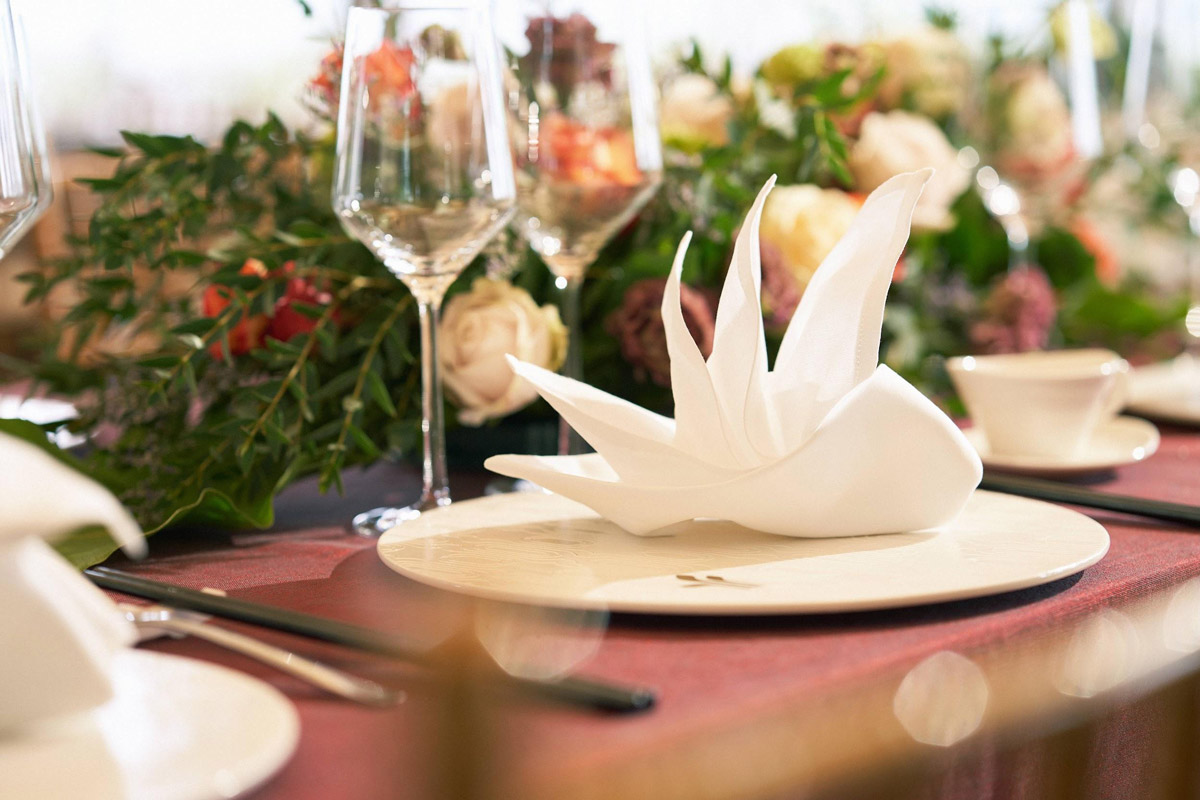 A glorious event like your wedding deserves an impeccable spread of delicacies. One Farrer Hotel's epicurean delights come courtesy of their award-winning culinary team. Their specially curated 7-course lunch and 8-course dinner menus promise to tantalise diners of all ages.
Menu highlights include the exuberant Double-Boiled 10-head Abalone with Black Truffle, succulent Slow-Cooked Pork Knuckle with Chestnuts, Sautéed Prawns doused in Homemade XO sauce, Traditional Steamed Garoupa with Spring Onions, and Chilled Black Sesame Pudding with Almond Seeds and Mango Puree for a sweet finish.
If you wish to have a more personalised feast, feel free to customise your menu from a selection of over 40 items to satisfy your exquisite palates.
Blurring the Lines Between the Physical and Virtual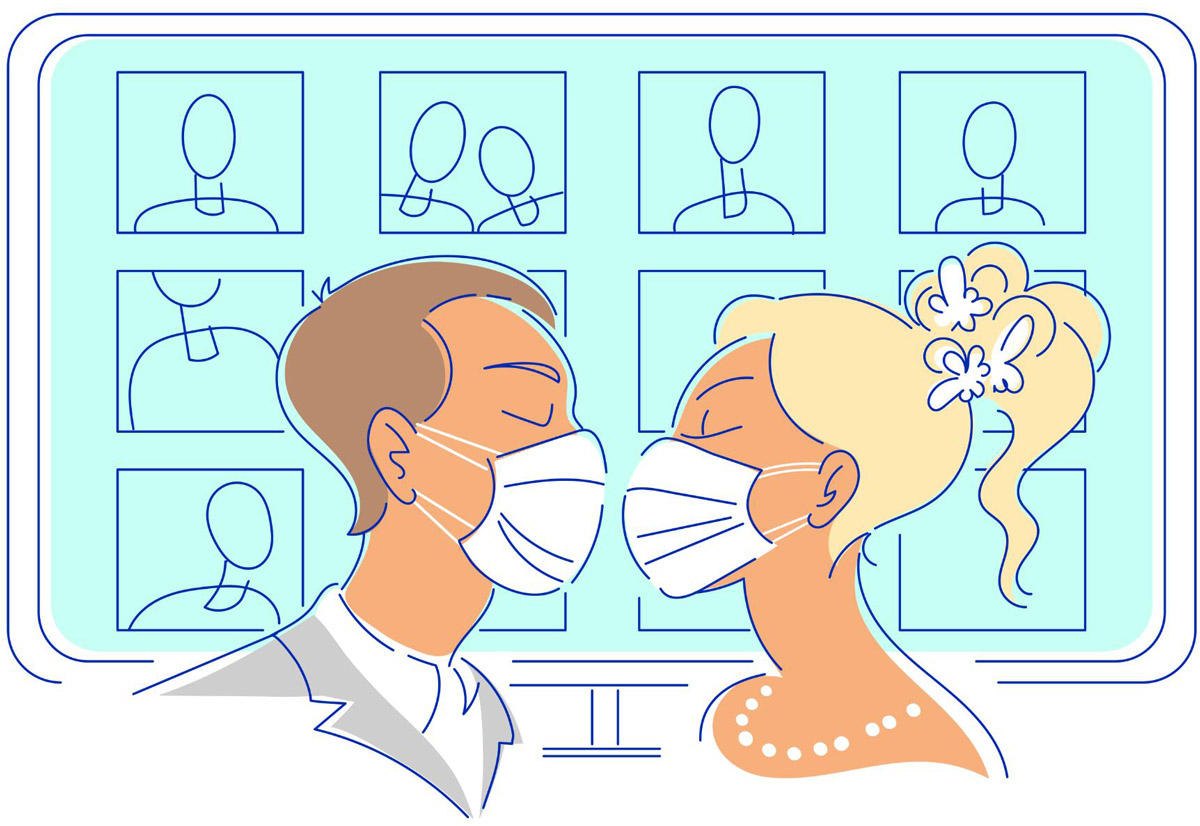 Their state-of-the-art ballrooms and conference centre features modern connectivity and infrastructure for live, virtual, and hybrid events. One Farrer Hotel is capable of streaming wedding proceedings to breakout rooms, be it online or within the hotel. Now, despite the limitations that may prevent some of your relatives and friends from attending, they will still be able to enjoy and be involved in your majestic wedding.
The Best of Both Worlds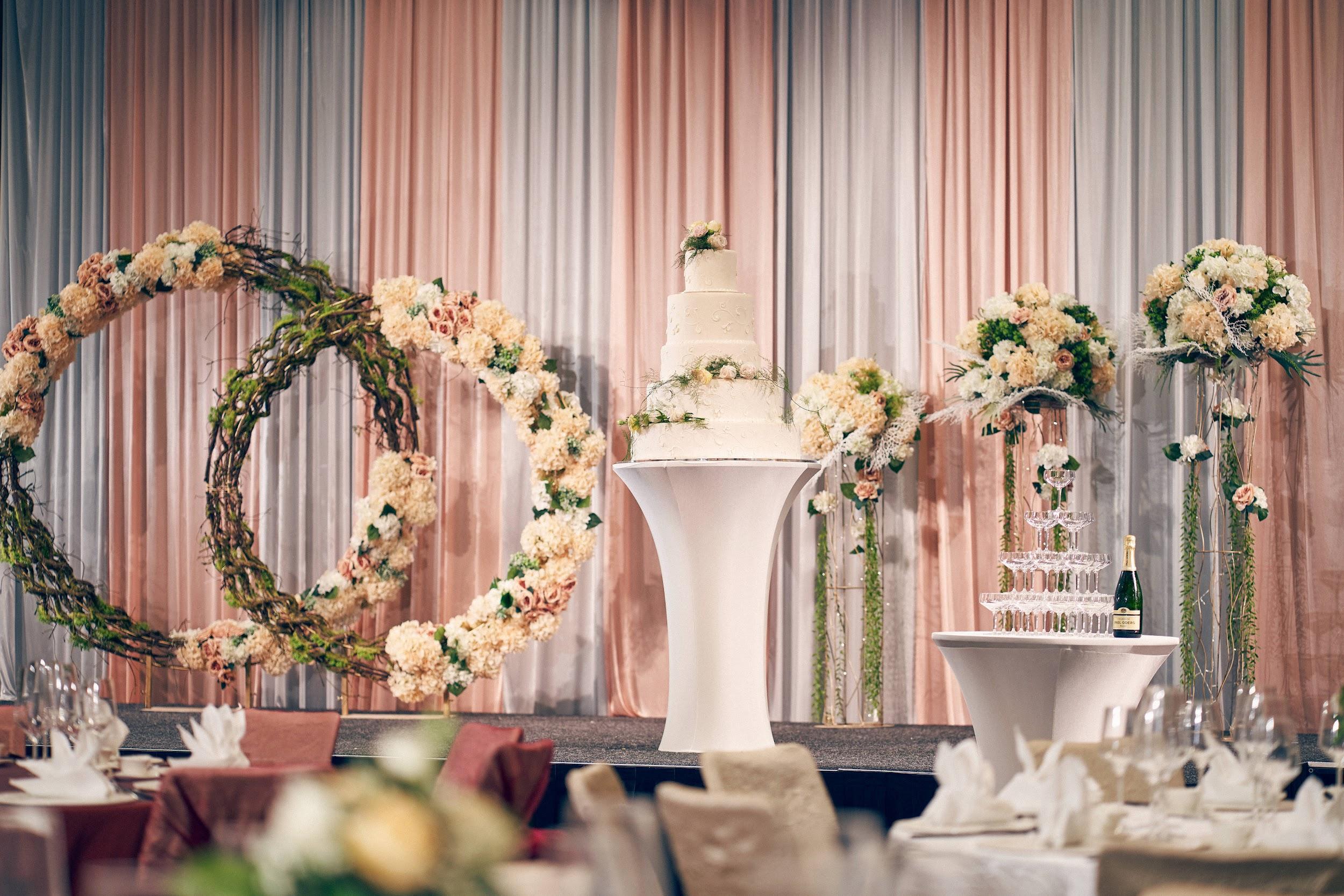 There are no rules that say you can't have fun while also being safe. One Farrer Hotel wants you to have the best of both worlds. Being SGClean certified, One Farrer Hotel is ready to help you create the wedding of your dreams amidst the pandemic. Equipped with enhanced hygiene procedures advised by expert input from medical professionals at Farrer Park Hospital, a safely managed event is guaranteed. In addition, One Farrer Hotel is also able to run on-site Pre-Event Testing if needed.
One Farrer Hotel is dedicated to creating the most enchanting wedding experience of your life. For more information and enquiries, do not hesitate to contact their team at +65 6705 7881 or email events@onefarrer.com.
Contact Details
Tel: +65 6705 7881
Email: events@onefarrer.com
Address: One Farrer Hotel, 1 Farrer Park Station Road, Singapore 217562
Website: https://www.onefarrer.com/conference-center/weddings
Social Media
FB: https://www.facebook.com/onefarrerhotel/
IG: https://www.instagram.com/onefarrerhotel/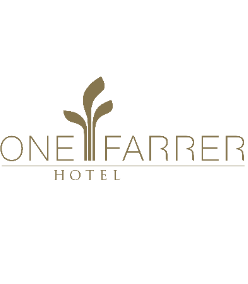 One Farrer Hotel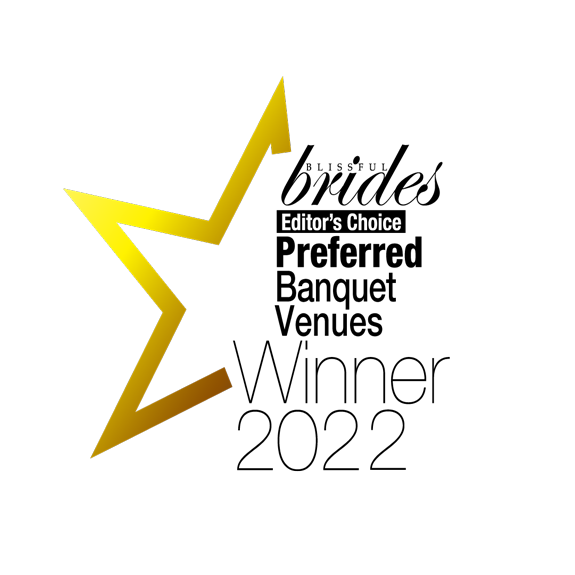 Rating:

Address:

One Farrer Hotel, 1 Farrer Park Station Road, Singapore 217562

Phone:

6363 0101