4 Tips to Dress Your Groomsmen Easily with Class and Style
2019-08-30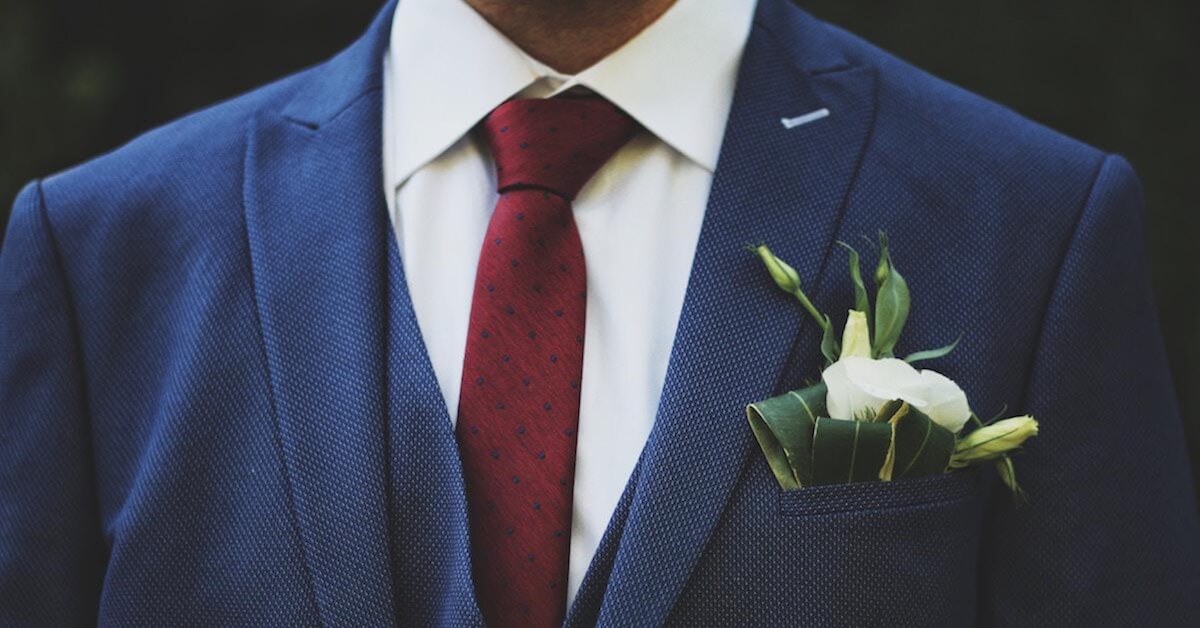 You have selected a great wedding location, picked out your wedding gown, and groom suit, and set the date – now it is time to deal with the ensemble of your besties. There is a lot at stake, including pleasing everyone involved, saving money, honouring the theme of your wedding, and looking good.
Here are 4 tips to keep in mind when deciding on the attire of your groomsmen:
1. Be cohesive instead of matching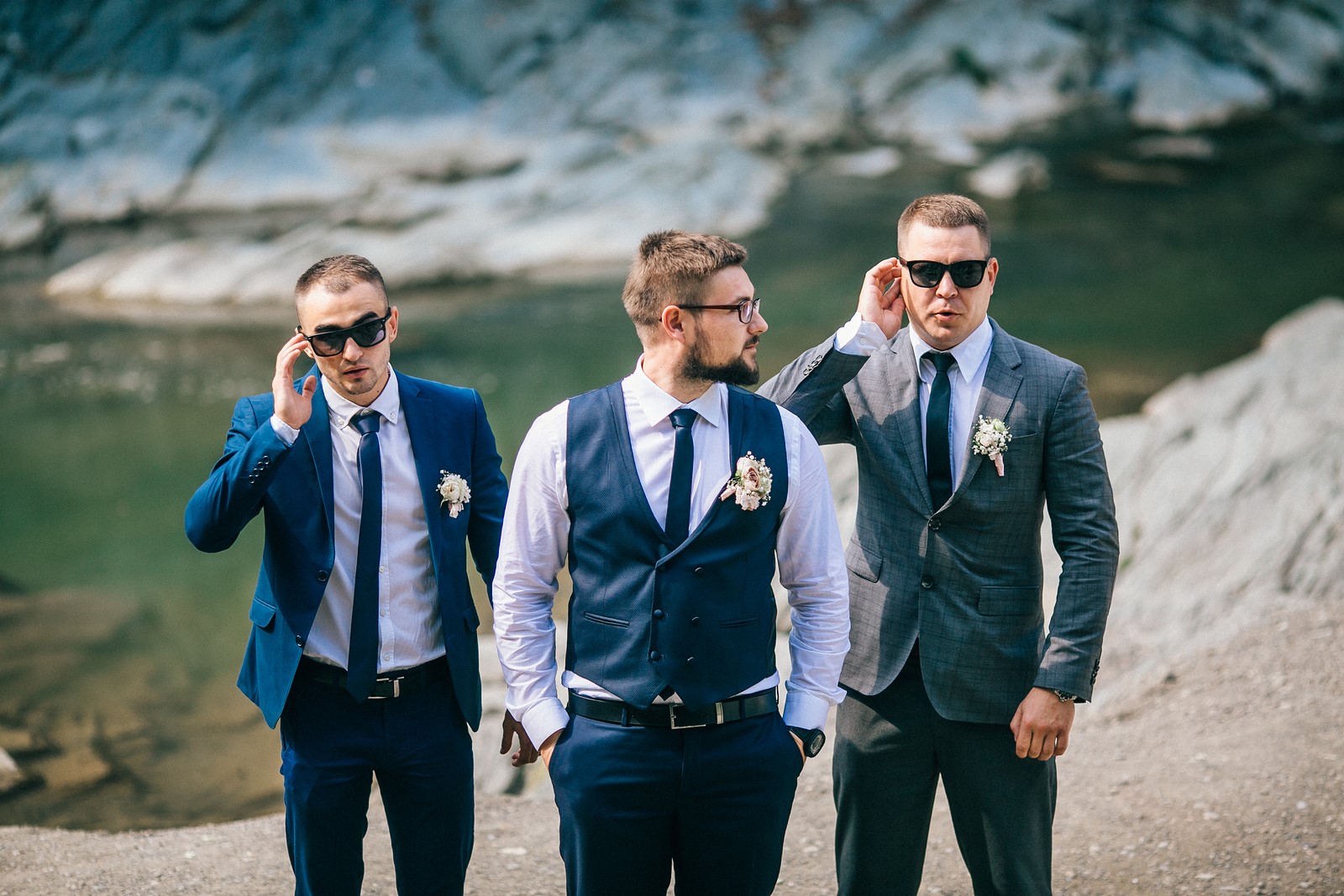 Traditionally, the attire of the groomsmen has to match the handsome finery of the groom, but today, more and more people are looking at ensembles that have an overall cohesive style. You can even match the style of your groomsmen to the bridesmaids' – for example, a retro three-piece suit to go along with vintage dresses.
At the same time, instead of forking out money for a specific hue or the same exact tux, being cohesive instead of 100% matchy allows your groomsmen more leeway to look good without worrying about high costs.

2. Give them a chance to show their personality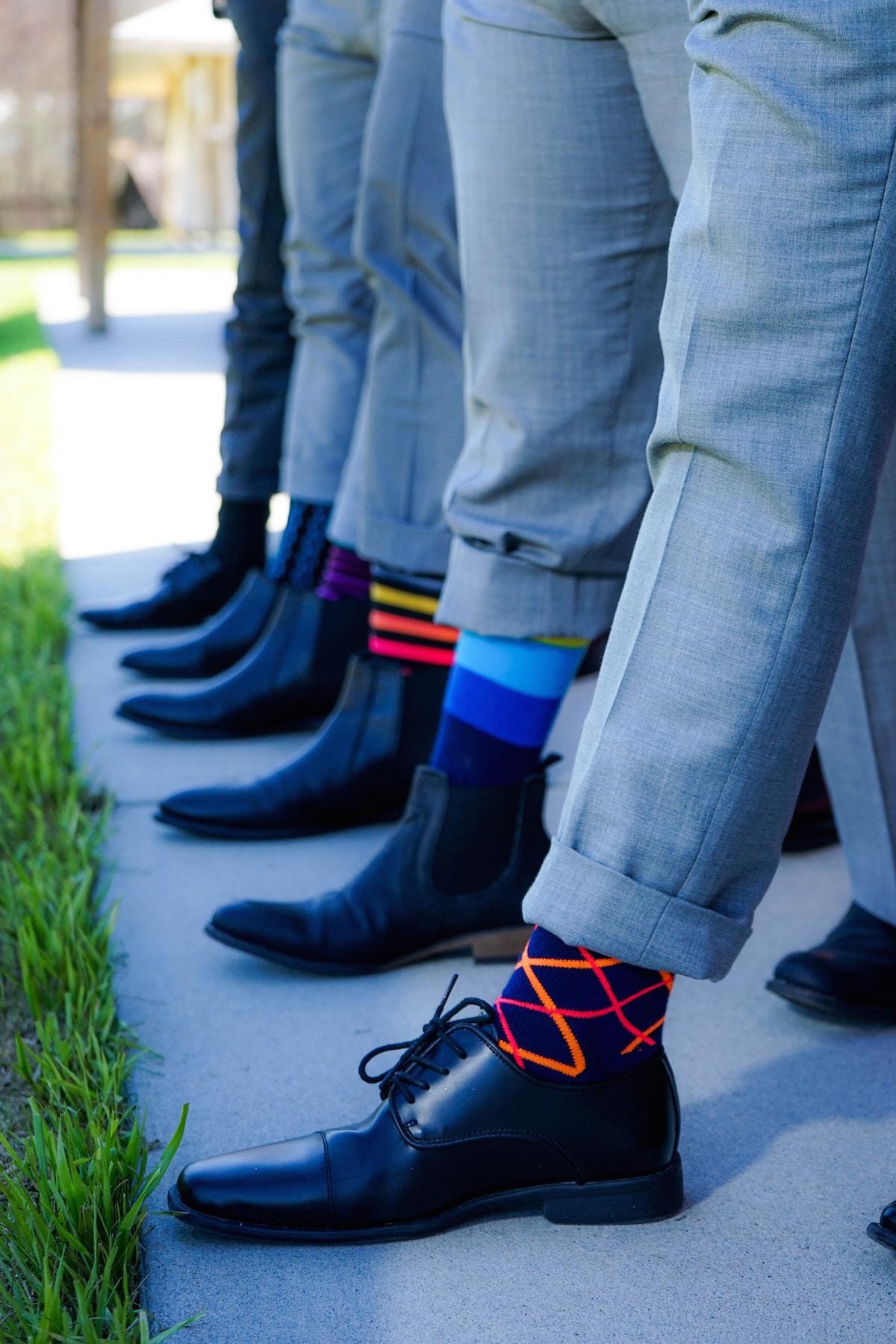 The groomsmen attire isn't just all about the suit or tux; it is also composed of other elements such as bow ties and pocket squares. Leave these tiny details to your groomsmen so that they can have fun and showcase their different personalities with their own coloured or printed pocket squares and socks!
In fact, all you need is a plain navy or gray suit which is versatile enough to fit the occasion and match any colour or print that your buddies may don. This will help you to achieve a unique yet well put-together look.
3. Make sure that they complement your wedding theme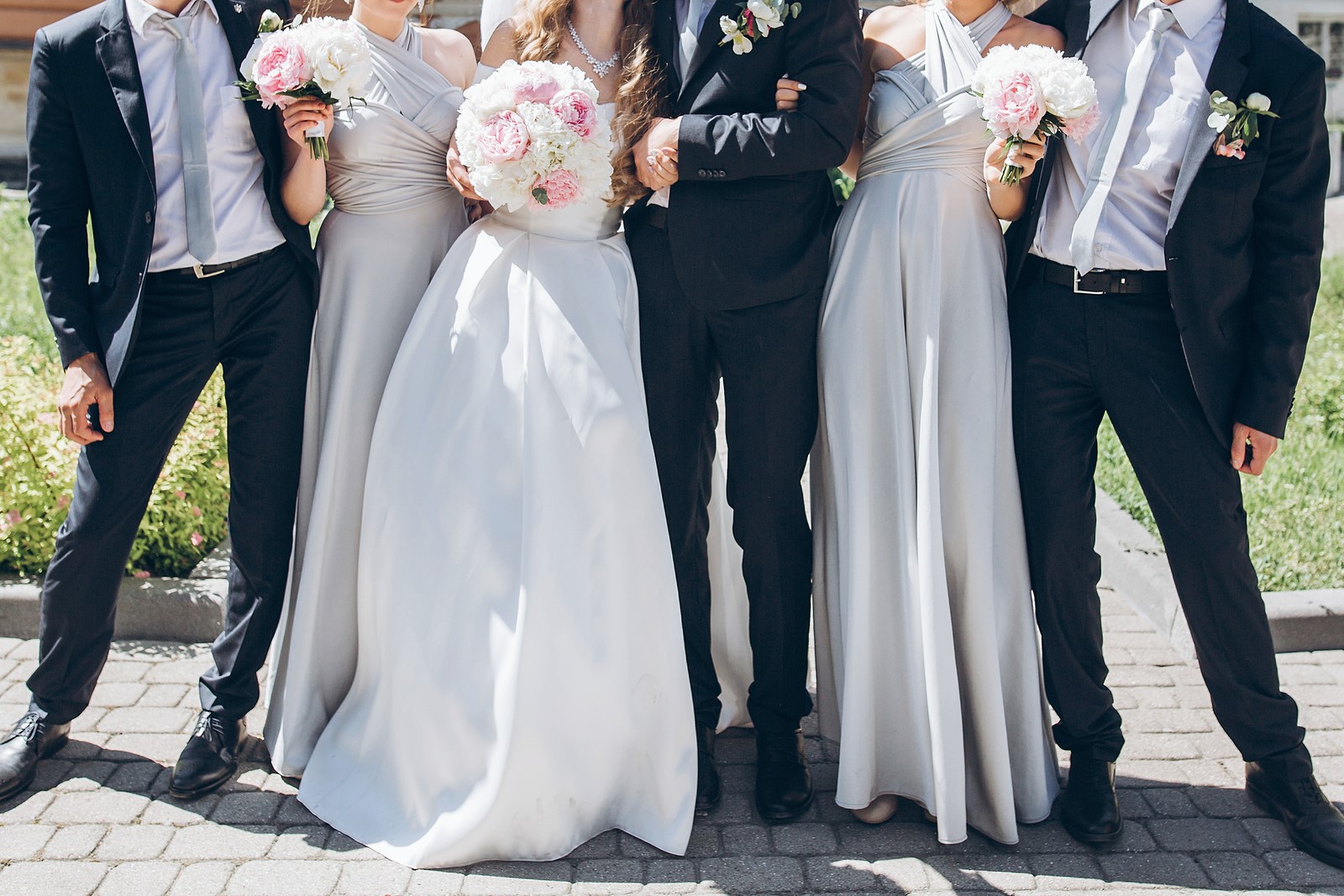 You and your fiancé have already settled on a wedding venue to go along with your wedding theme. Part of what will complement the chosen theme includes the bridesmaids and groomsmen attire, therefore it is essential that what they would be wearing does not clash with the look of your wedding. For example, for a garden wedding, you can decide on a clean white shirt and a pair of linen pants for a smart casual look instead of regular tuxedos.
4. Go for non-traditional footwear
If your wedding theme calls for it, you can shake things up by opting for non-traditional footwear! This allows you to be more creative and adventurous fashion-wise, which helps to add an interesting dimension to the wedding's overall style.
Instead of the formal dress shoes or shiny black cap toes, it could be fun to let your groomsmen wear their suits with sneakers in the same colour or shoe model. Aside from shoes, you can also get them to wear a creative pair of socks! Really, the possibilities are endless as long as you are able to achieve a coordinated look among your groomsmen.