4 Handy Tricks to Secretly Find Out Her Ring Size
2020-07-09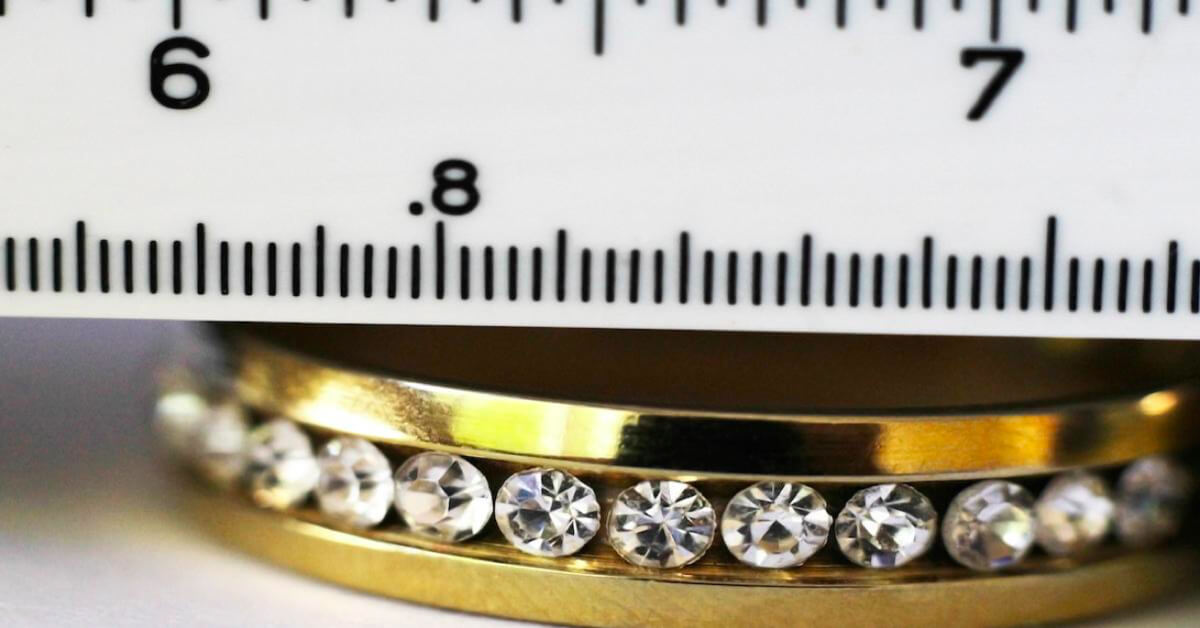 One of the biggest hurdles you have to overcome before you get on one knee is to get your partner's ideal ring! Keeping the entire proposal a secret is already hard enough but obtaining an engagement ring that fits is another ball game altogether – especially if the proposal is a surprise.
Before you source out for their preferred ideal ring, get to know 4 little-known tricks that will give you intel about her ring size without letting the cat out of the bag.
1. Enlist a friend or a relative's help
If you're the type of person who can't lie to save your life, simply push the task to somebody who can! This person has to be discreet and able to think fast on his or her feet, especially if your partner is quick on the uptake.
Somebody such as their close friend or relative will rouse the least suspicion. Under the guise of shopping for their own personal ring, that same friend or relative can also get some intel by encouraging your partner to try out some rings too when they go shopping together! Better yet, they can hit two birds with one stone and find out your partner's preference while they're at it.
2. Use one of her rings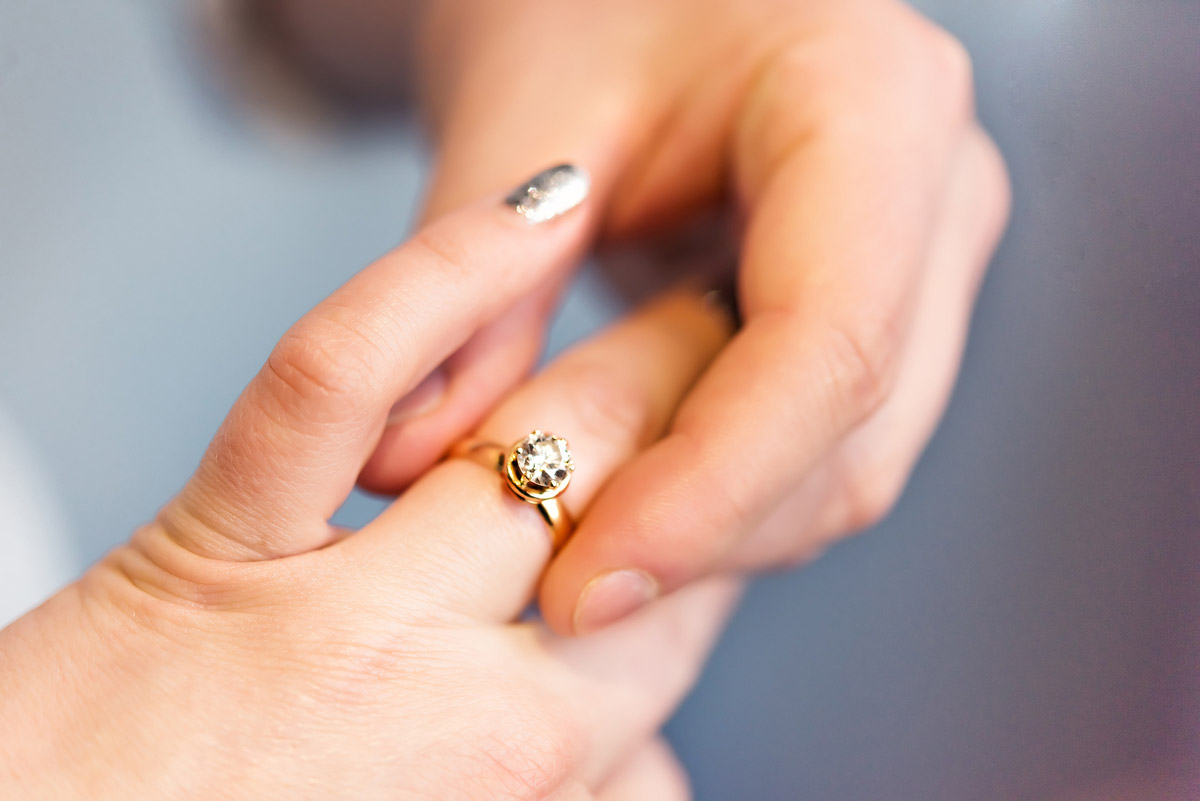 A sure way to getting the right ring size is to simply borrow one of her existing rings! There are a few ways you can go about it. You may want to snag one of her old rings to bring it to a local jeweller to check her ring size. The optimal choice is to have a ring that she wears on a similarly sized finger to that of her ring finger. However, even if you could only obtain a thumb ring, for instance, jewellers are still able to come up with a close approximation of the ring size.
If you want to be on the safe side and not risk having your girlfriend notice that a ring is missing, you can simply take a piece of paper and trace the inside and the outside of the ring. Do this till you get a consistent outline of the ring and bring that piece of paper to your jeweller!
3. Sneak it into a conversation
This approach is not for the faint-hearted and is meant for those who probably often ace at bluffing games like Saboteur, Resistance, and One Night Ultimate Werewolf. You'll have to sneak the subject into the conversation inconspicuously, without raising any suspicion.
To give you a helping hand, you may use the topic of a mutual friend finding their own ring as a smokescreen. Bring out a few rings and ask for her opinion. Throw in a comment about how a particular ring may suit her finger before subtly asking for her size.
4. Just ask with confidence
If these approaches are just too difficult or cumbersome to follow through, you can be straightforward and ask your partner straight up. If you've had talks with your partner about marriage and the married life for quite some time, you can just ask them outright what their ring size might be!
Whilst your sweetheart may now know that you intend to get down on one knee, you can still catch her off guard since she doesn't know when you're going to propose, how you'll propose, and what type of ring you'll propose with. Once you have all the information you need, it's time to head down to a jewellery ateliers and tick "engagement ring shopping" off your wedding planning checklist!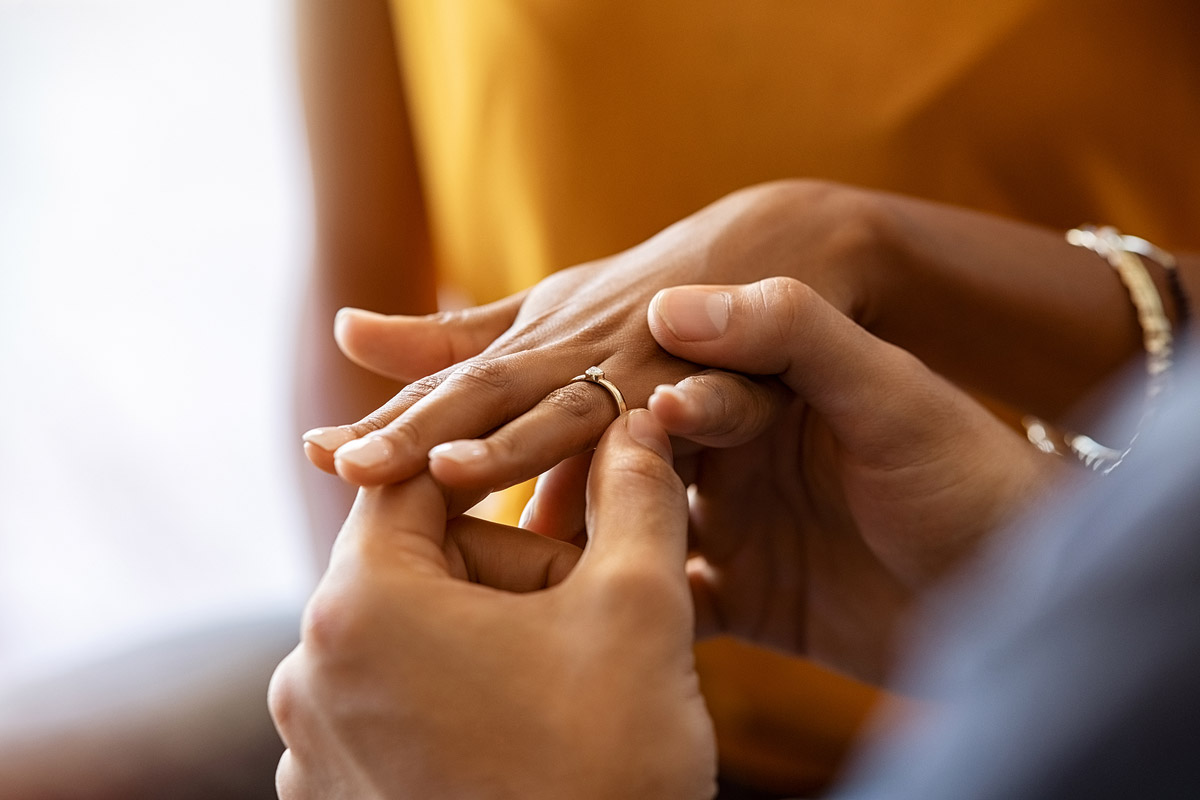 At the end of the day, don't worry if you're still not quite sure of your partner's ring size – always opt for a bigger ring as it'll be easier to resize it afterwards. Also, make sure to check that your jeweller provides complimentary resizing!
P.S. Whichever approach you used, you may want to have a photographer on standby to capture the proposal as it unfolds! These immortalised moments will not only serve as great keepsakes, but will also provide great entertainment and can be used as decor at your wedding reception.