4 Questions You May Have While Deciding on an Engagement Ring
2020-04-22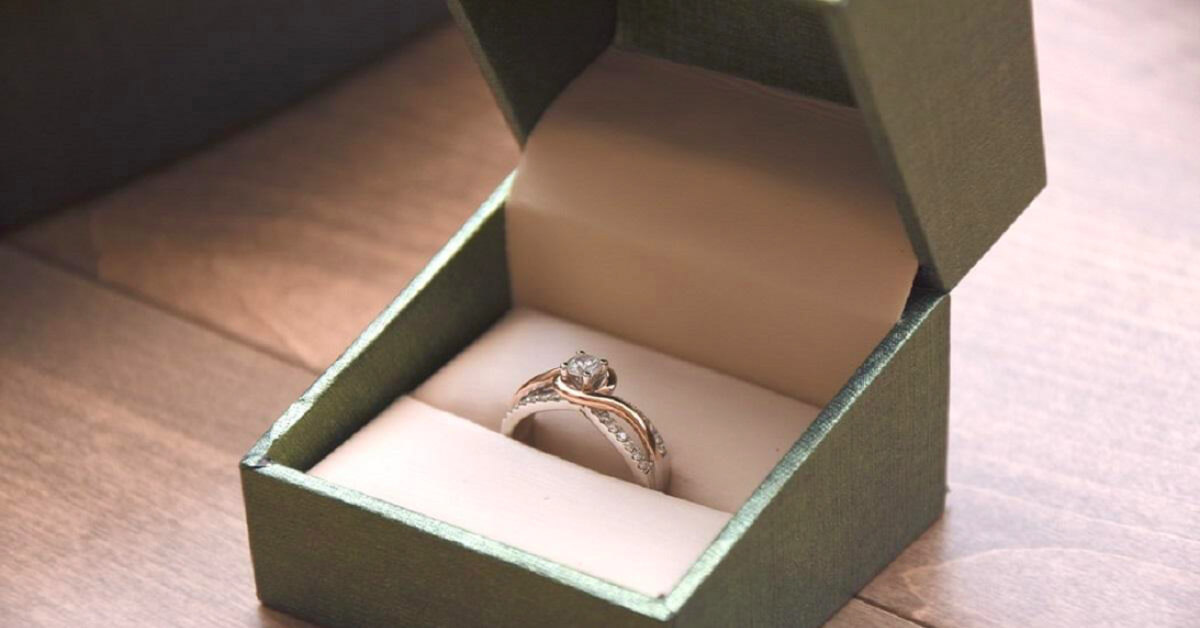 Cover photo source: Jackie Tsang on Unsplash
Congratulations on finding the one! Now, as you approach the planning process of your proposal, an important aspect to secure would be the engagement ring. To help you out with this, we've addressed 4 common concerns that most would have when selecting an engagement ring:
1. What kind of jewel should I choose?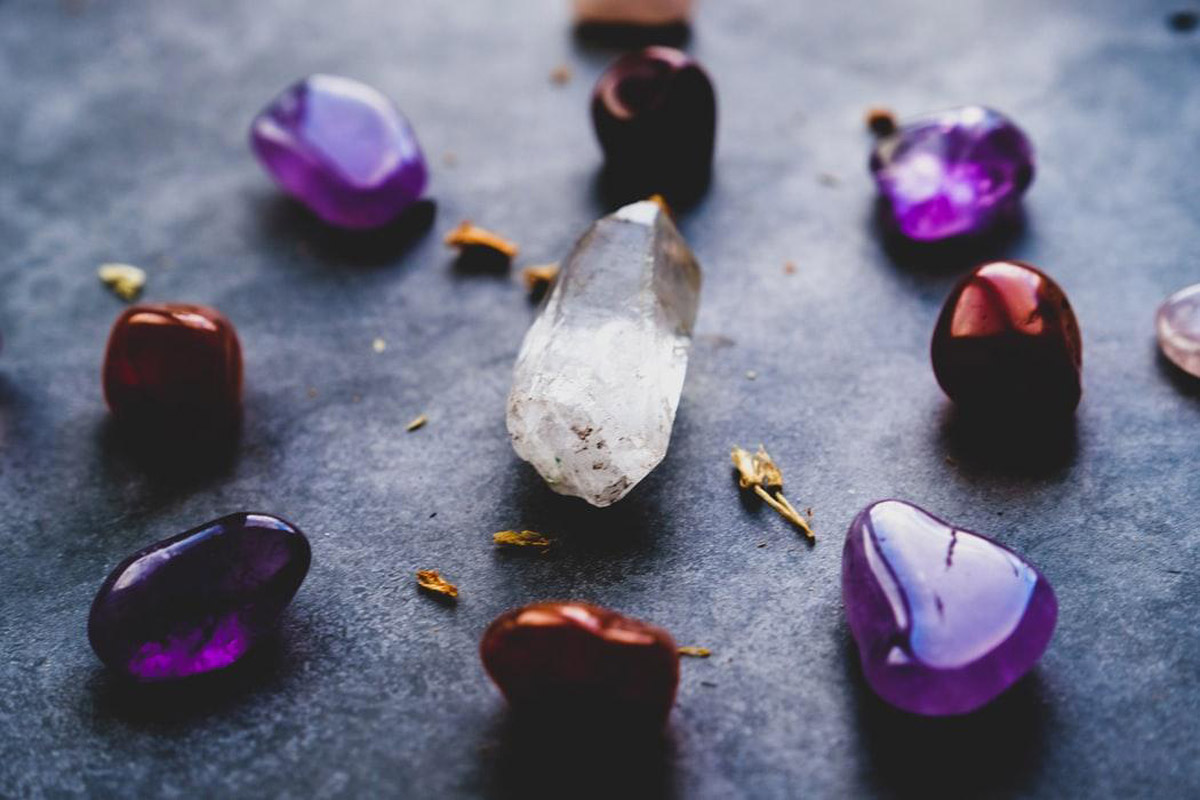 Source: Dan Farrell on Unsplash
Contrary to the popular belief that diamonds are a girl's best friend, your significant other may be more open to other types of gemstones in their engagement ring. With varying shades and brilliance available for you to choose from, what's most important is that the gemstone that you select matches your partner's taste and personality.
Furthermore, some of these precious or non-precious gemstones may turn out to be just as aesthetic but more wallet-friendly than the conventional diamond, which gives you more funds for the other aspects of your proposal, wedding, honeymoon, or future home. Below are some examples of these alternatives!
Morganite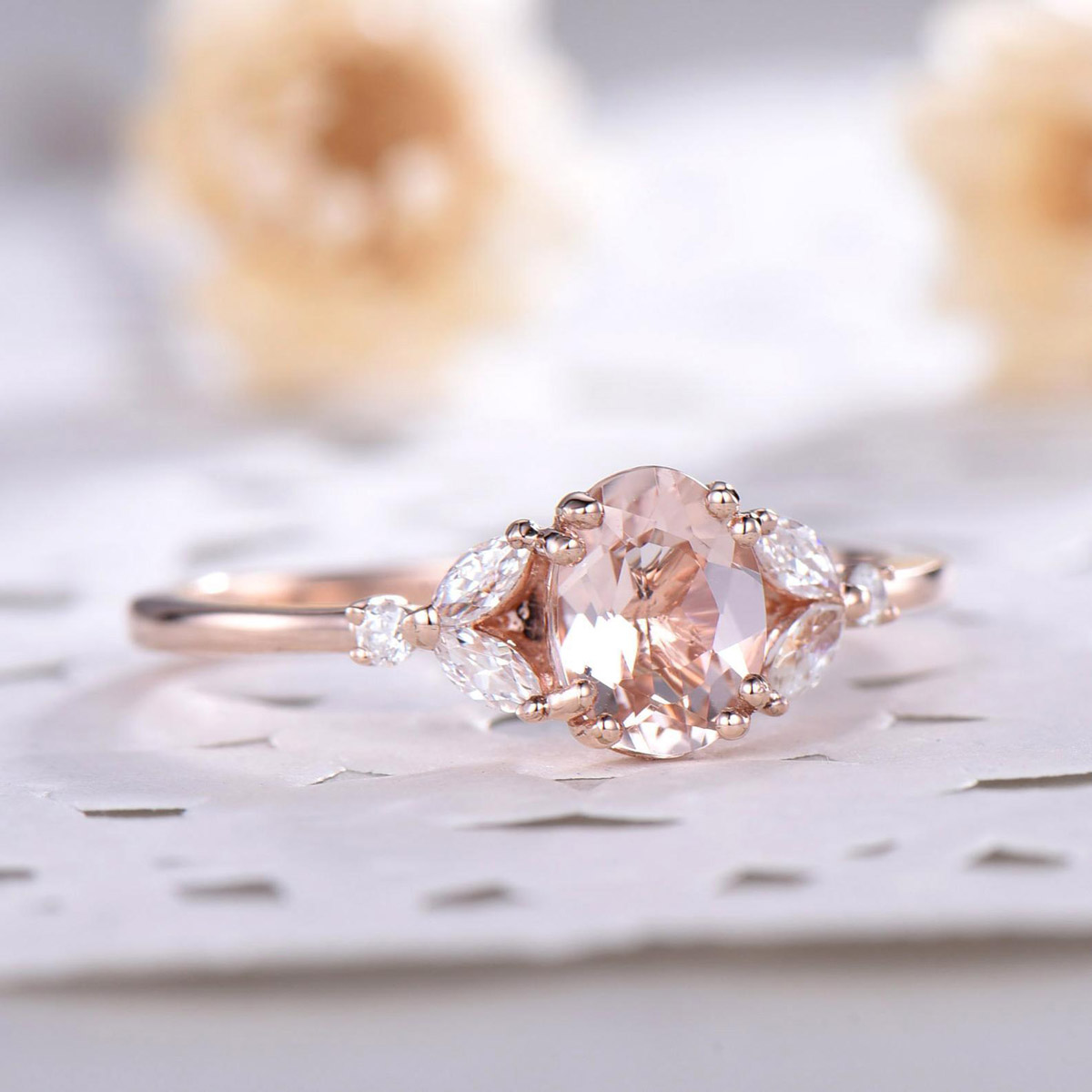 Source: Etsy from LstudioC
if your significant other is a rose gold finatic, why not consider a pink gemstone that symbolises innocence and gentleness? Morganite, also known as rose beryl, exists in a range of pink and peach hues. The light coloured stone makes it easy to complement other fashion pieces, which is also why it's increasingly popular among women today.
Sapphire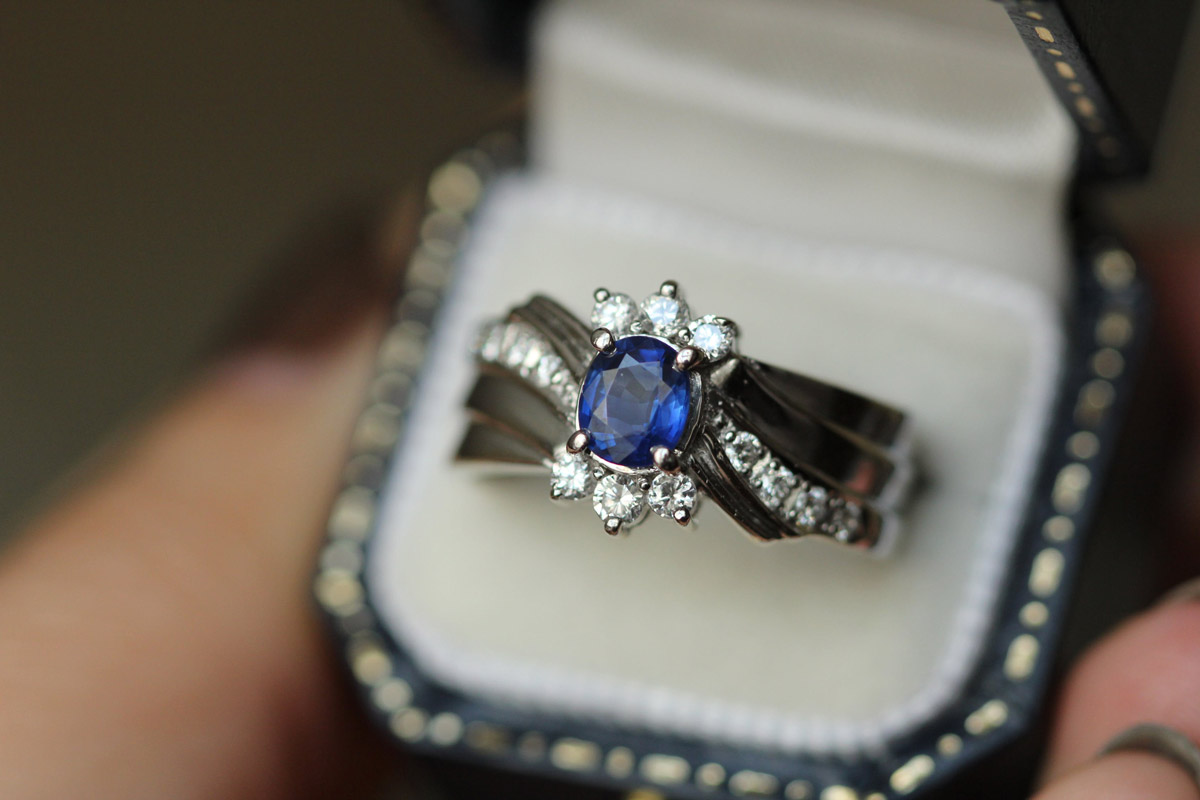 Source: axecop on Pexels
The most popular non-diamond alternative, sapphires symbolises loyalty and faithfulness, which makes it a perfect representation of a couple's love. Apart from its signature, striking blue variant, sapphires also come in many other vibrant colours such as purple and yellow. As such, the distinct colours of sapphires makes it extremely suitable for those who love bold statement pieces.
Together with its durability that earns a 9 on the Mohs Scale of Hardness, sapphires are definitely a good choice for those looking for a fashion statement that's suited for everyday wear.
Moissanite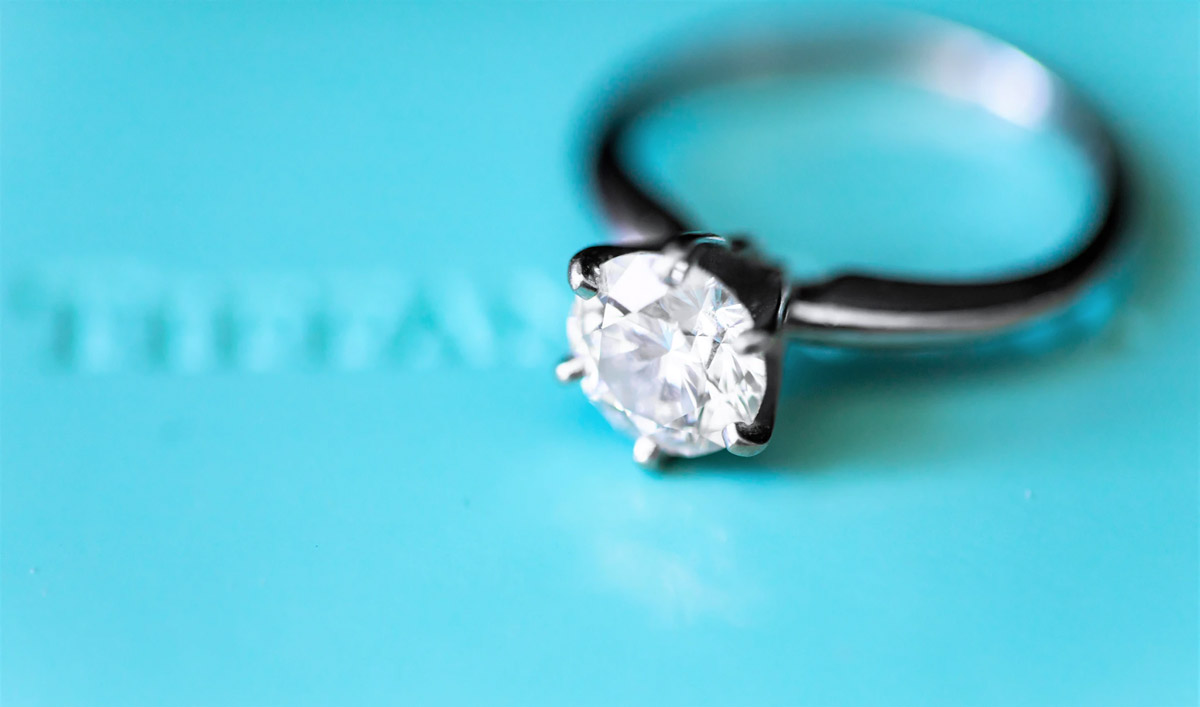 Source: __drz__ on Unsplash
Moissanite is best known as a diamond's substitute, given its similar properties to diamonds. Possessing a greater ability to reflect white light, moissanites may appear more brilliant as compared to a diamond. Having a higher dispersion also suggests that it reflects more coloured sparkle than diamonds, but when placed side by side today's 57- or 58-facet diamond, it will appear slightly less bright.
Despite these differences, moissanite still makes a decent diamond substitute given its costs as well as durability. On average, moissanite costs a fraction of the price of a diamond of the same size, and it scores a 9.25 on the Mohs Scale of Hardness, which makes it sturdy enough for everyday wear.
2. How do I obtain her ring size?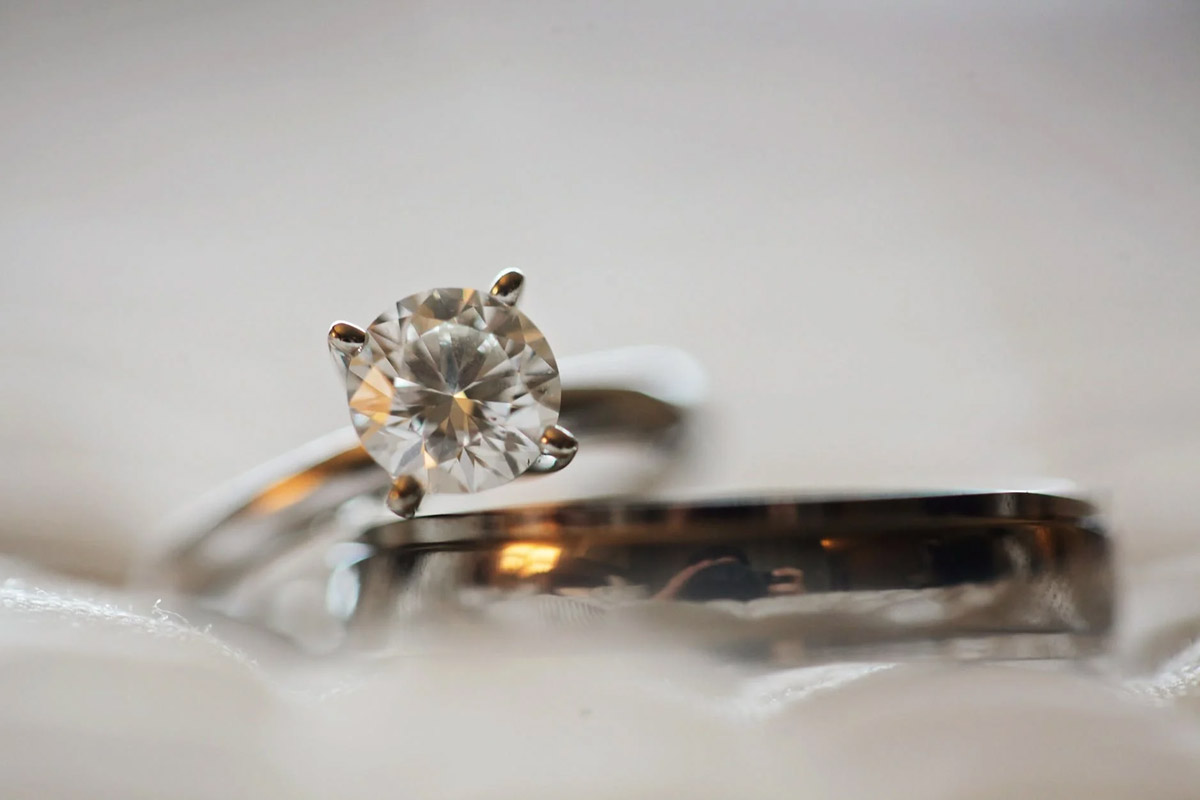 Source: Leah Kelley on Pexels
If your proposal is meant to be a surprise, asking for your partner's ring size is definitely out of the question. The most accurate way to go about doing so would be to secretly use a string to wrap around her fourth finger, ideally when she is fast asleep.
If your partner is a light sleeper, a safer option would be to borrow one of her jewellery rings as a direct reference to her ring size. It is important that the referenced piece is commonly worn on her finger to ensure that the size matches up. It is also possible for you to press the ring onto a piece of clay to minimise suspicion for the sudden disappearance of her everyday ring.
Whichever way you decide to do it, most physical stores would allow a complimentary resizing of the ring after purchase, so you don't have to worry too much if it doesn't fit perfectly so long as you're able to slip it onto her finger on the day that you pop the question!
3. Purchasing from online or offline stores?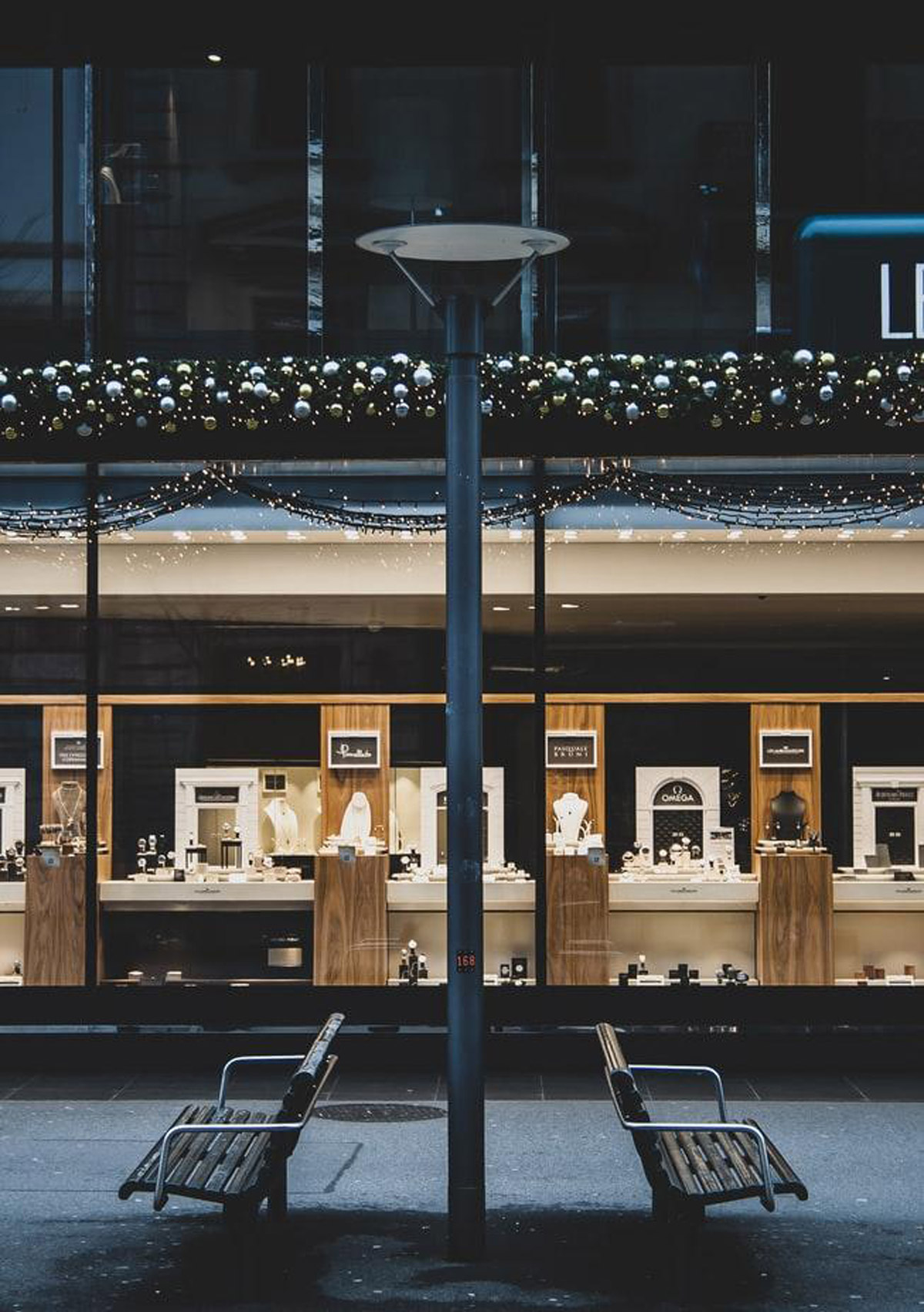 Source: Fotis Nakos on Unsplash
With increasing accessibility to online markets and platforms, purchasing engagement rings have expanded beyond retail stores. As such, here is a breakdown of the pros and cons of each platform, and how you can go about mitigating the dangers.
Online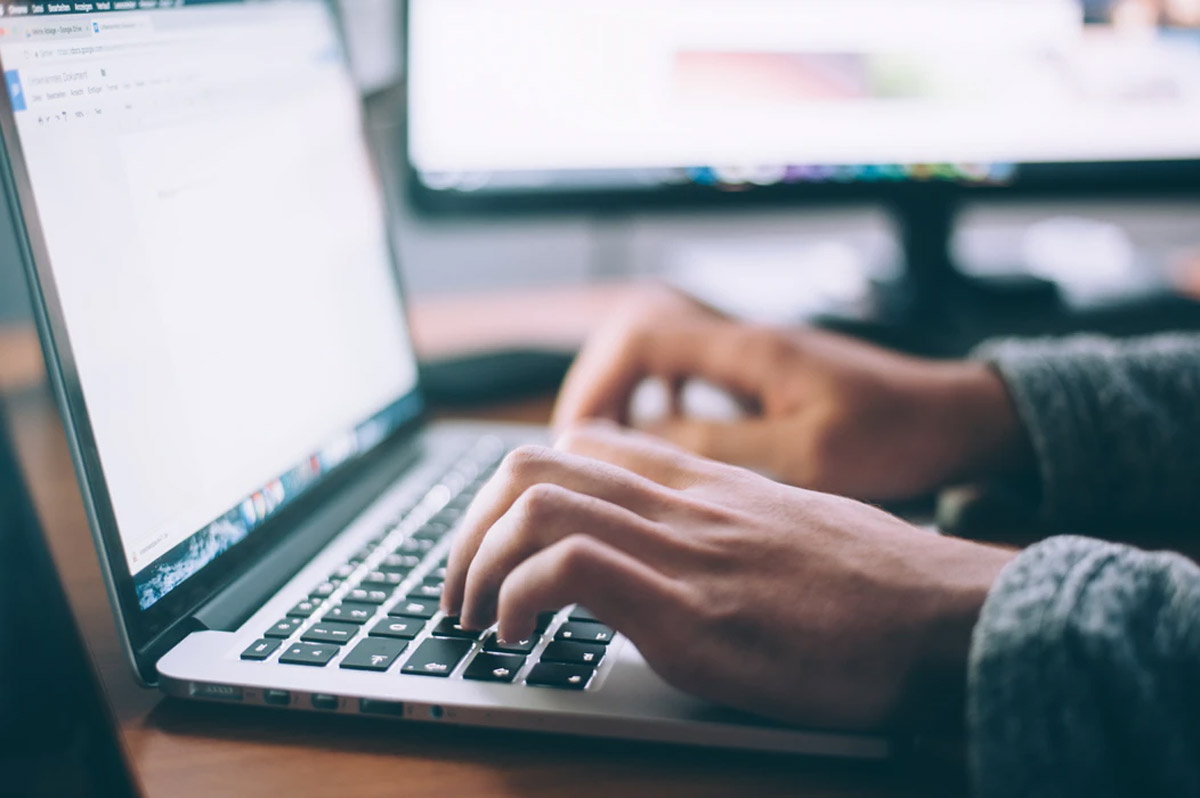 Source: Glenn Carstens-Peters on Unsplash
Shopping for an engagement ring online allows you to explore a wider variety of gemstones. This is especially so for less popular stones, which are made more available in different cuts and colours on online shops as compared to retail stores. Online stores also offer cheaper rates as there are lower overhead costs than retail stores.
Like any other online shopping experience, you may be afraid of being "catfished" - purchasing a ring that looks drastically different from its online photographs. Furthermore, in the case of engagement rings, there is a higher chance of being vulnerable to purchasing fake gemstones at a high price.
To overcome the problem of not witnessing the stone in person, look out for online shops that have a physical showcase gallery available, or one that offer real pictures of their gemstones magnified, which can reduce the chances of regretting your purchase. It is also important to purchase your rings from trustable sources, such as reputable online stores with positive reviews from customers as well as recommendations from multiple wedding websites, and always check for gemstone certification.

Offline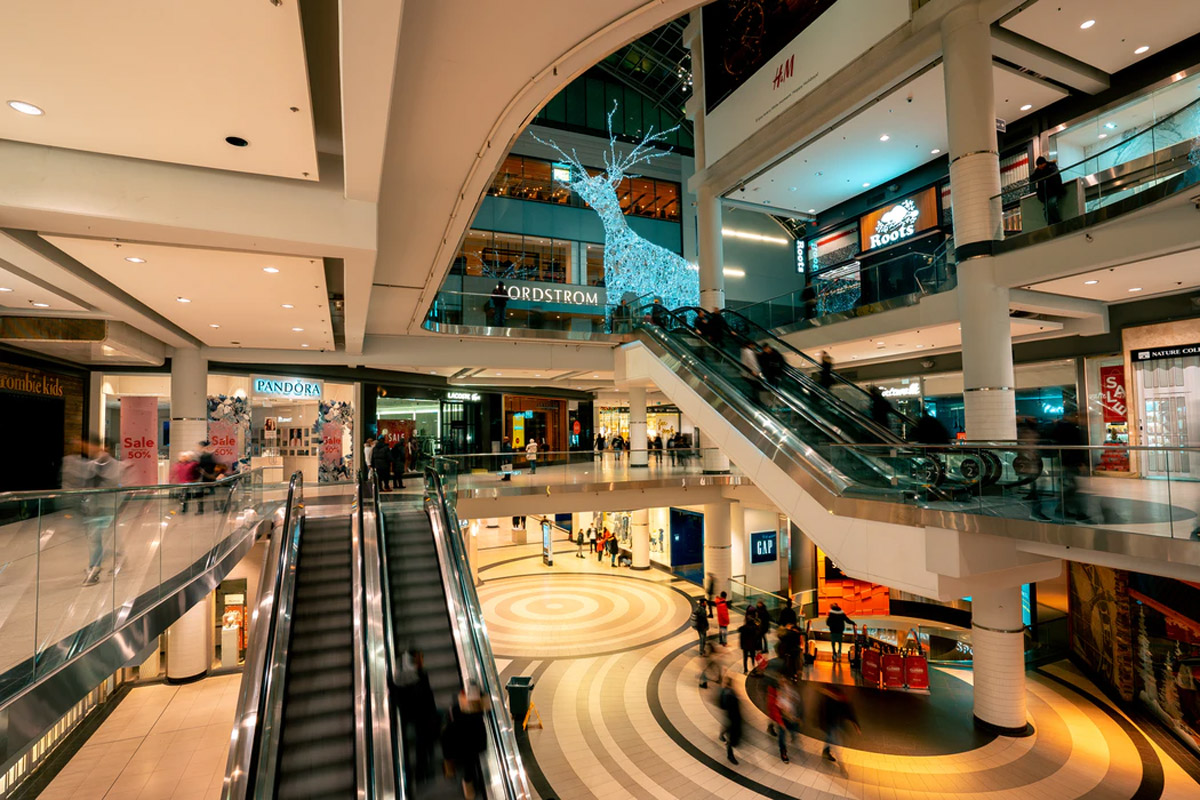 Source: Sunyu Kim on Unsplash
Obtaining the engagement ring from retail stores gives you the benefit of seeing the stone up close in person, which may play a huge role in your decision making process. Furthermore, there is greater reassurance in the authenticity of gemstones.
However, the greatest disadvantage of purchasing the ring from retail stores would be the increase in rates as compared to purchasing the ring online. While there is no possibility of bargaining for a cheaper price, it is ultimately up to you to decide whether the higher price is worth paying for given that a physical store comes with the convenience of being able to bring the ring back for repairs or resizing.
4. Do I need insurance for the ring?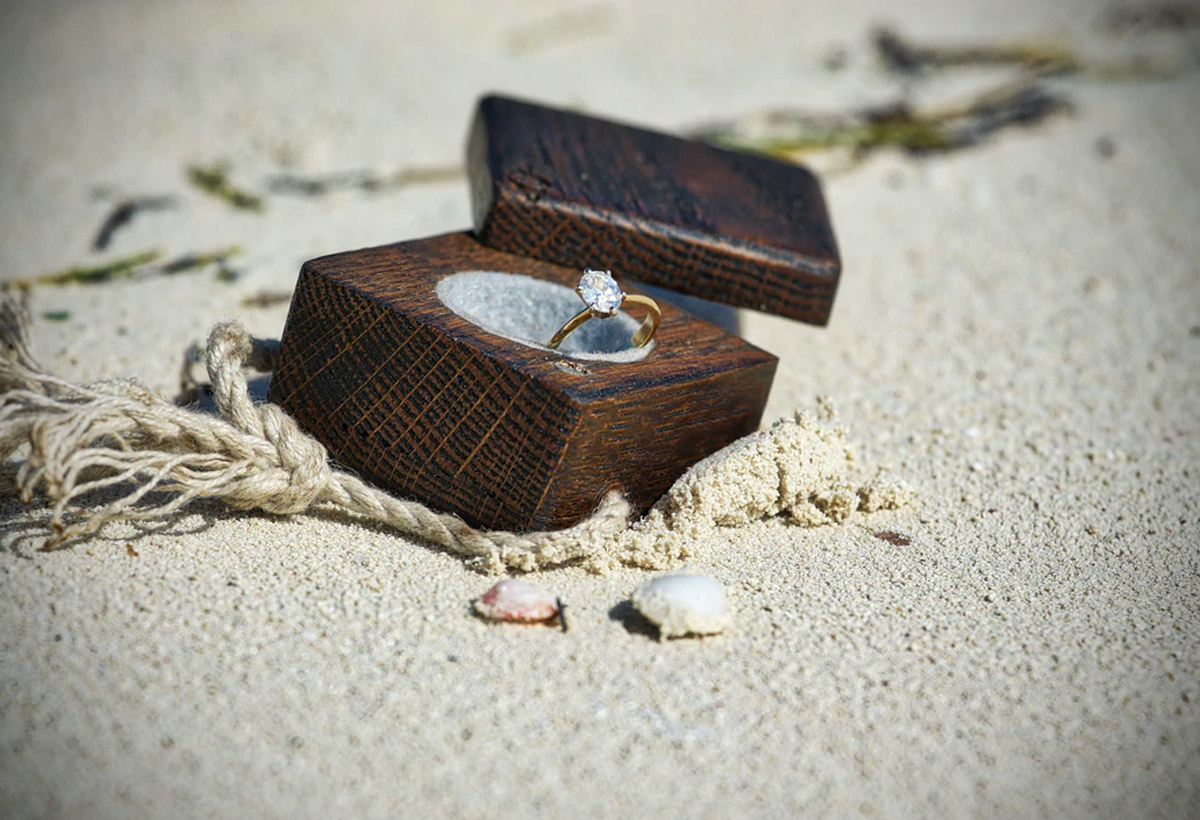 Source: Peter Hansen on Unsplash
As much as we believe that your partner will take extra care of the new engagement ring, unfortunate events such as misplacing it or having the ring stolen may still happen. Purchasing insurance for the ring will allow you to receive full coverage if your ring is stolen, lost, or damaged.
Choosing the perfect engagement ring is definitely not an easy task, especially when you are unable to consult your partner directly. However, these answers should be able to steer you in a clearer direction and help you select a suitable ring. Consult her friends and family for some useful advice, but remember, the decision of the engagement ring ultimately lies in your hands. Be confident in your choices, and all the best to the both of you!