5 Bridal Jewellery Trends in 2019
2019-02-18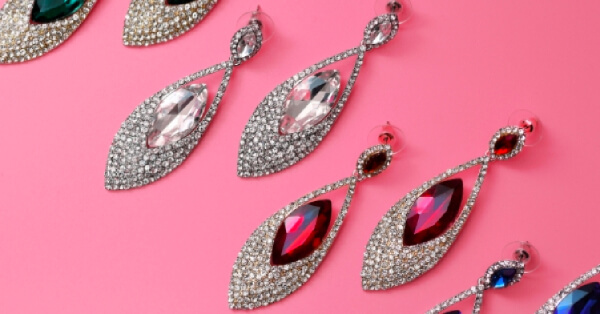 Despite narrowing down your jewellery options according to the cut and style of your gown, as well as the overall look that you're going for, there still remains a huge array of items you can choose your bridal jewellery from. Instead of vexing over the jewellery styles to choose from, we bring you upcoming jewellery looks that will not only have you looking stunning, but put you right on trend as well.
Chic Chokers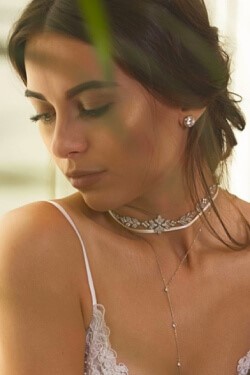 Source: Pinterest
Collared gowns or dress with illusion necklines, this necklace trend will have you look the chic-est bride. Chokers are definitely in, so bid the locket goodbye and look out for these delicate pieces that fit just around your neck or at the base of your neck. If chokers aren't exactly your style, consider opting for choker silhouettes – essentially layered necklaces that offer choker layers.
Magical Moonstones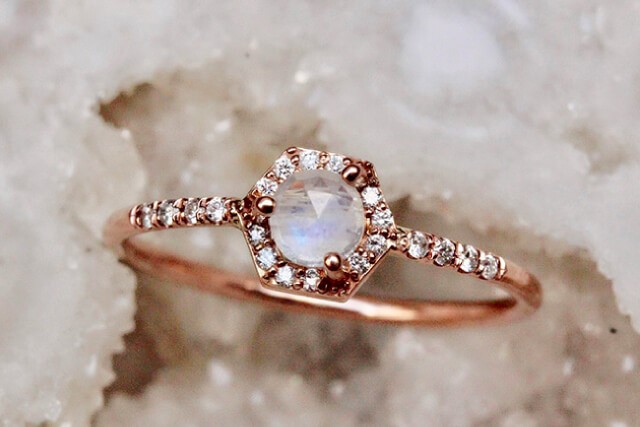 Source: Praise Wedding
This ethereal gem has stolen the hearts of many with its luminescent glow. Magical or not, moonstones will undoubtedly help you shine on your wedding day with their unique colouring. Whether you wear it as earrings, in a necklace or even on rings, the moonstone is here to rock 2019's bridal scene. Bonus points if it's your birthstone!
Mix and Match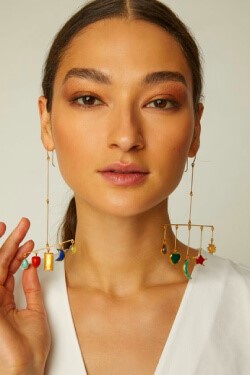 Source: Pinterest
Lost one of your earrings? Fret not, for mismatched earrings are all the rage. Ideally, you should select two different, yet complementary earrings for a classy take on this fashion statement. If you're feeling bold, or if you're looking to play up a simple gown, choose wilder earrings or even more mismatched ones for a striking look.
Elegantly Enamel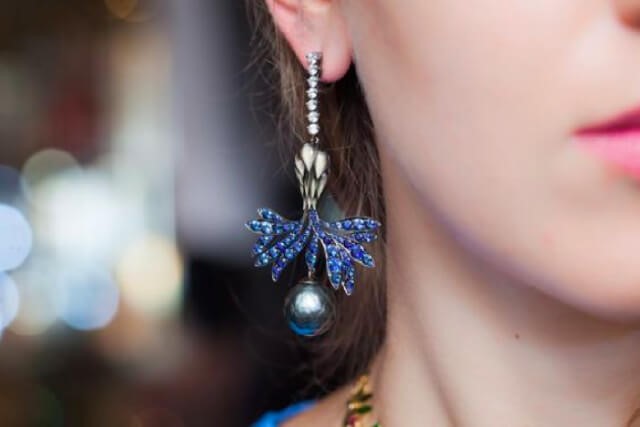 Source: Pinterest
Made from firing finely ground glass powder, enamel is responsible for many an exquisitely beautiful piece of jewellery. An art form that has been around for ages, enamel is the peak of bridal fashion this year, adding bursts of colour to bridal looks with delicate pieces. Opt for geometric shapes or odd designs for an even more standout aesthetic.
Pearl Perfection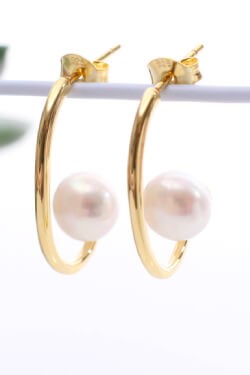 Source: Not On The High Street
Pearls are classic accessories that instantly glamorize the wedding get-up – which might explain why they are one of the go-to items for this year's bridal jewellery. If your gown is already adorned with pearls, opt for some pearl earrings lest you overdo it. Otherwise, anything goes! So be creative and pick your pearly piece! You may even want to wear them in your hair for a more underrated take on both hair pieces and the pearl trend.
Pick any or even more than one of these rising bridal jewellery trends to be on top of your accessory game for your wedding this year and most importantly, have fun!