A Couple's Guide to Choosing A Pair of Matching Wedding Rings
2020-10-22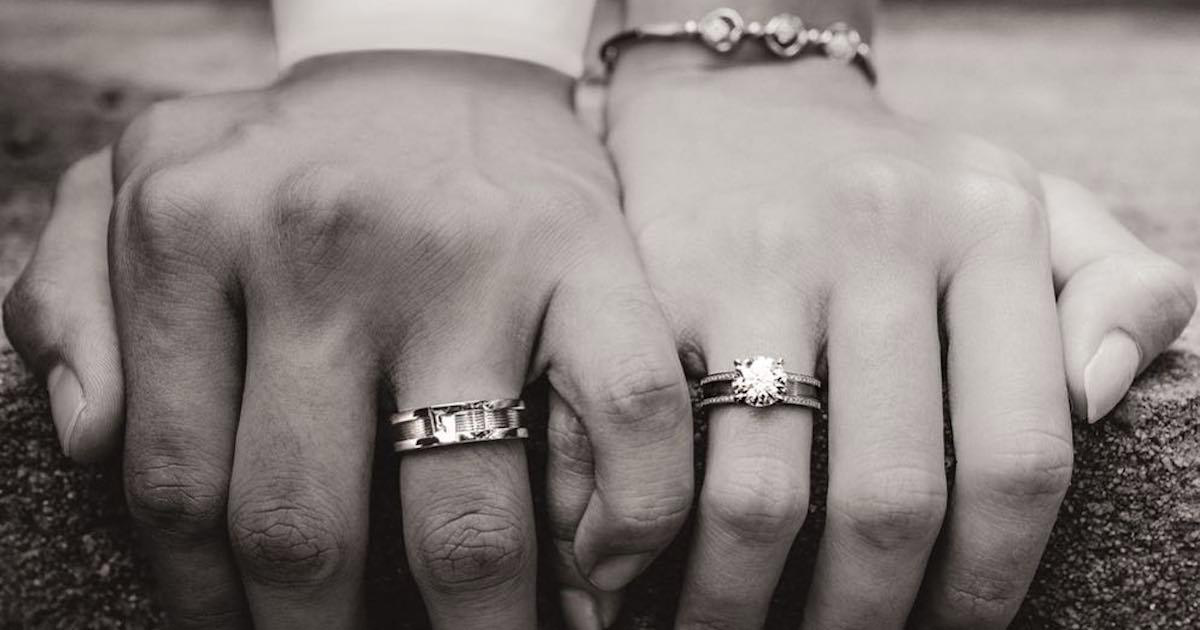 Source: Love & Co.
Wedding bands are unique to each couple and meant to last a lifetime, just like your love story and promise to one another. From identical couple rings and wedding bands that come as a set with your engagement ring, to even mismatched rings that are "same same but different", there's a plethora of designs to choose from — here's a guide to help you find the perfect pair that best embodies you and your relationship while meeting your needs!
Narrow down your choices based on your lifestyle & preferences
While selecting a wedding band may seem like a rather straightforward decision, there are actually many details to consider if you wish to wear it comfortably for decades. Think about your lifestyles, preferences (colours, allergy-safe etc.), and budget. These will affect your choice of band material and the design of your ring!
For instance, yellow gold looks stunning on warm undertones, while platinum is a hardy and durable metal that is also hypoallergenic, making it suitable for those with an active lifestyle or sensitive skin, though it is slightly pricier than gold.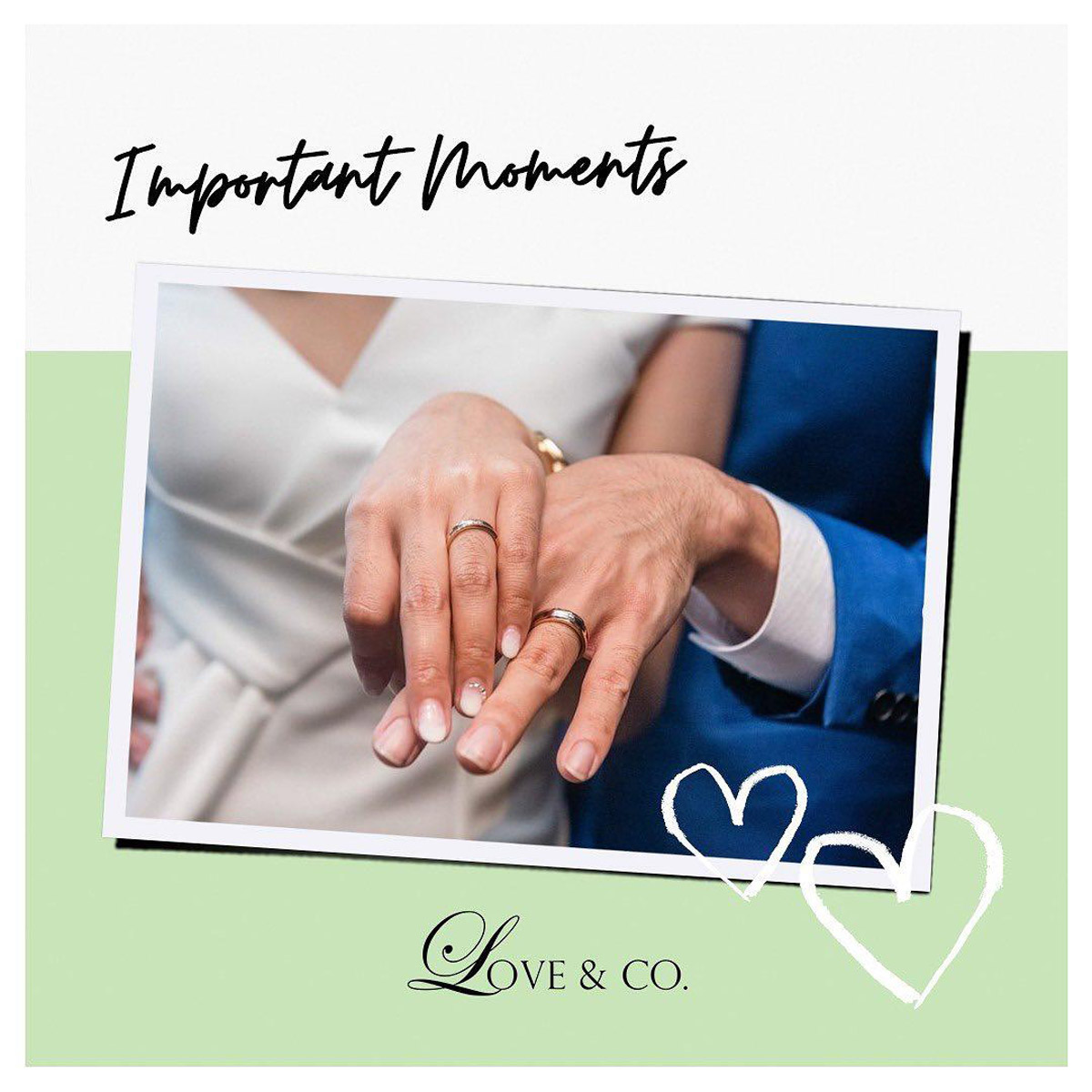 Source: @loveandcoofficial and @red.occulus
Compared to engagement rings, wedding rings also typically tend to be simpler and more modest-looking, but ultimately, the design of your wedding band has to be based on not just aesthetics but also its durability and comfort.
This is so that your ring can withstand the test of time with as minimal care and upkeep as required. If you're someone who often has to get hands-on, a minimalistic design without any protruding gems might be ideal
Once you have a list of must-have criteria based on these considerations, you can play around with the aesthetics. Whether you prefer the traditional, sleek design or the unconventional, chunky designs, pick one that speaks to you so that it translates into a ring that is truly yours!
Matching your rings
Functionality aside, there are various ways for you to match your wedding ring. For some couples, a matching pair is preferred to symbolise a sacred promise exclusive to them, while others may prefer a ring that has similarities with their partner's but ultimately be of a design that speaks volumes of their individuality. As for brides-to-be who wish to wear both their wedding band and engagement ring on a daily basis, they can opt for a wedding ring that compliments the latter as well.
Couple rings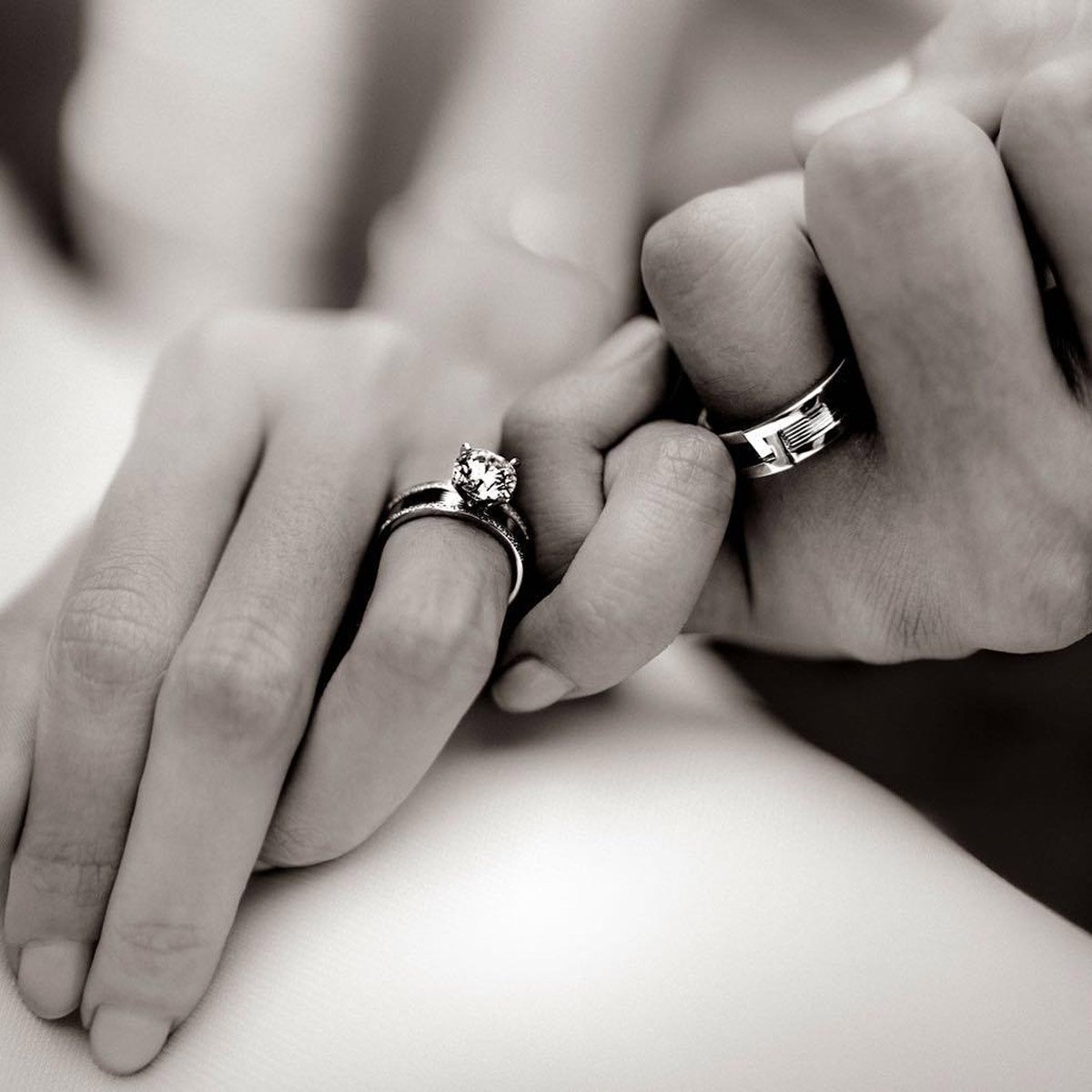 Source: Love & Co.
If you are looking for wedding bands that are like two peas in a pod — just like you and your partner —
Love & Co.
has various wedding band collections that boast his-and-hers designs.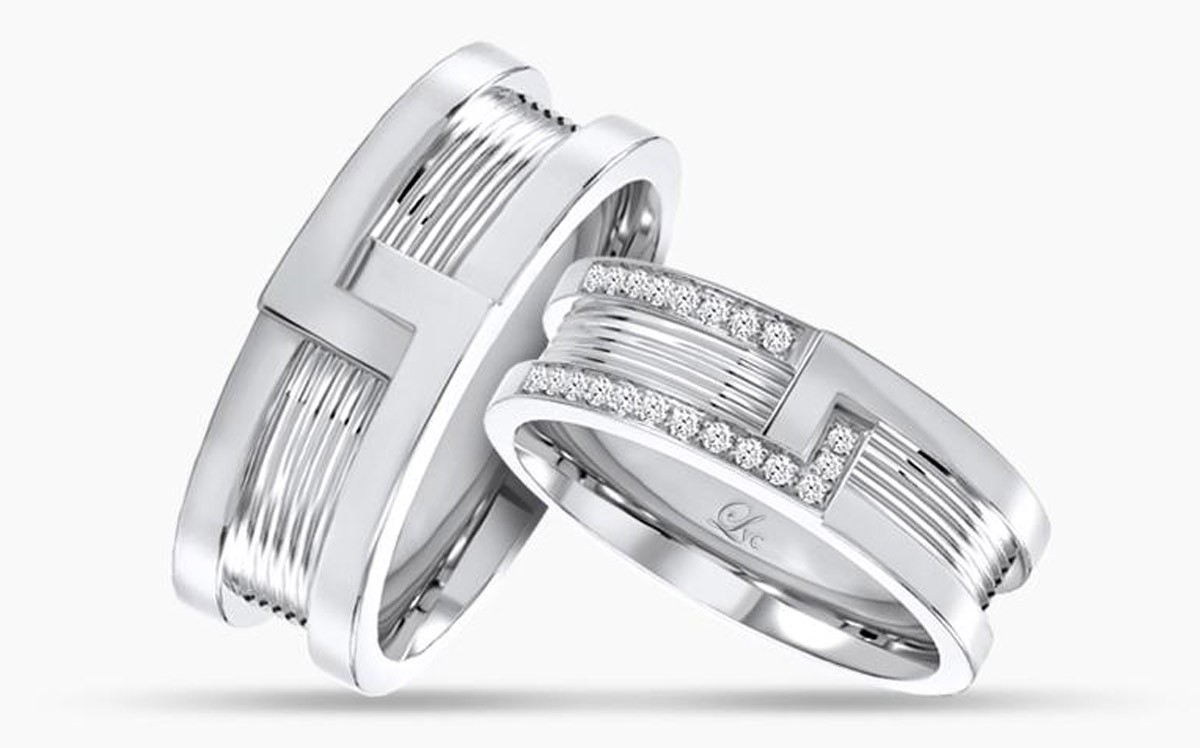 Love & Co.'s LVC Promise white gold rings
Identical apart from the diamonds on the rings meant for the ladies, take your pick from collections such as the LVC Promise, which comes with five grooves that represent the core elements of an everlasting relationship, the LVC Noeud, which takes a modern spin on the symbolism of "tying the knot", or the LVC Eterno, a timeless classic that represents everlasting love!
Mismatched rings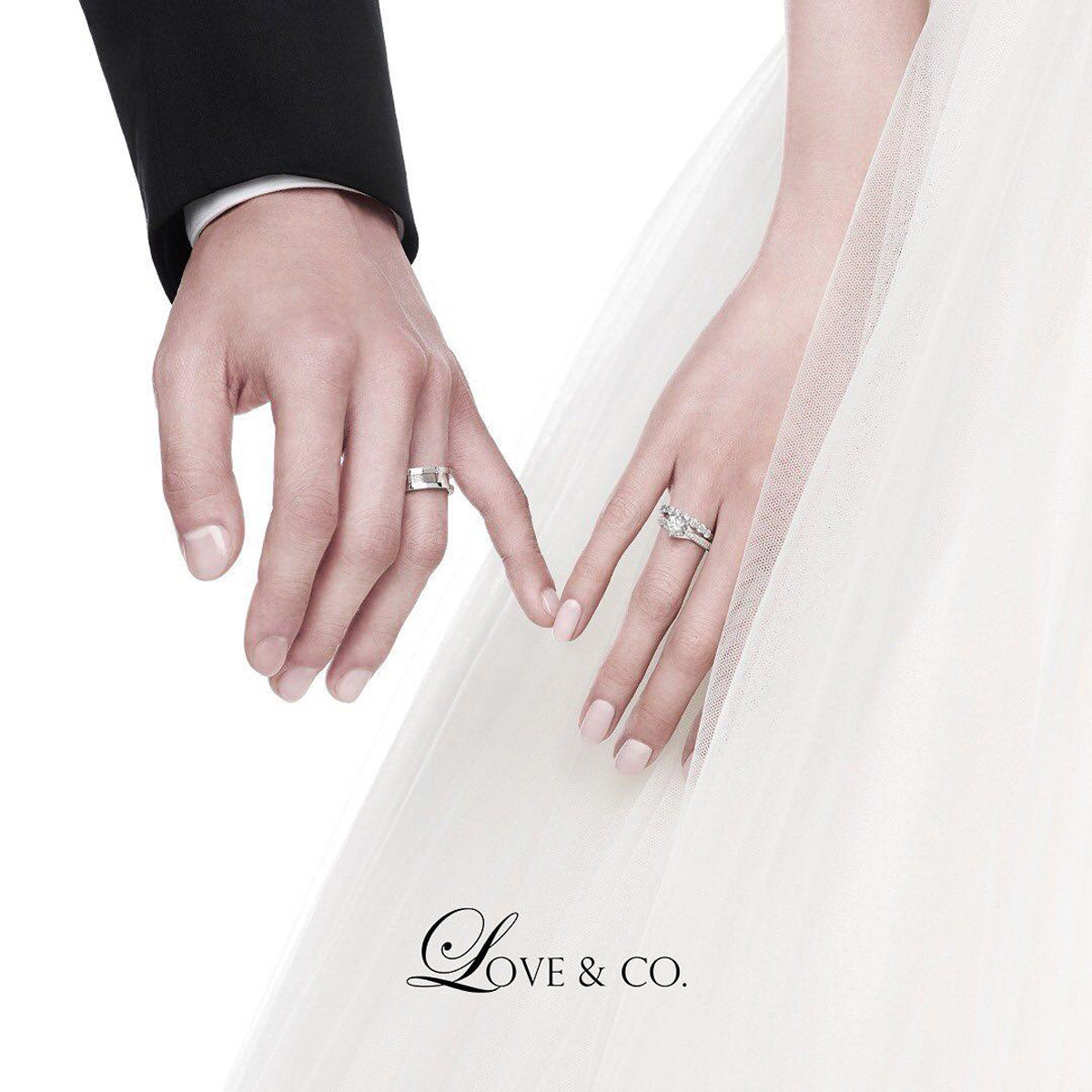 Source: @loveandcoofficial
Alternatively, you and your partner may have vastly different style preferences yet still wish for your rings to have a coherent look. To do so, simply look for similar elements in rings that are from different collections, such as the gold type!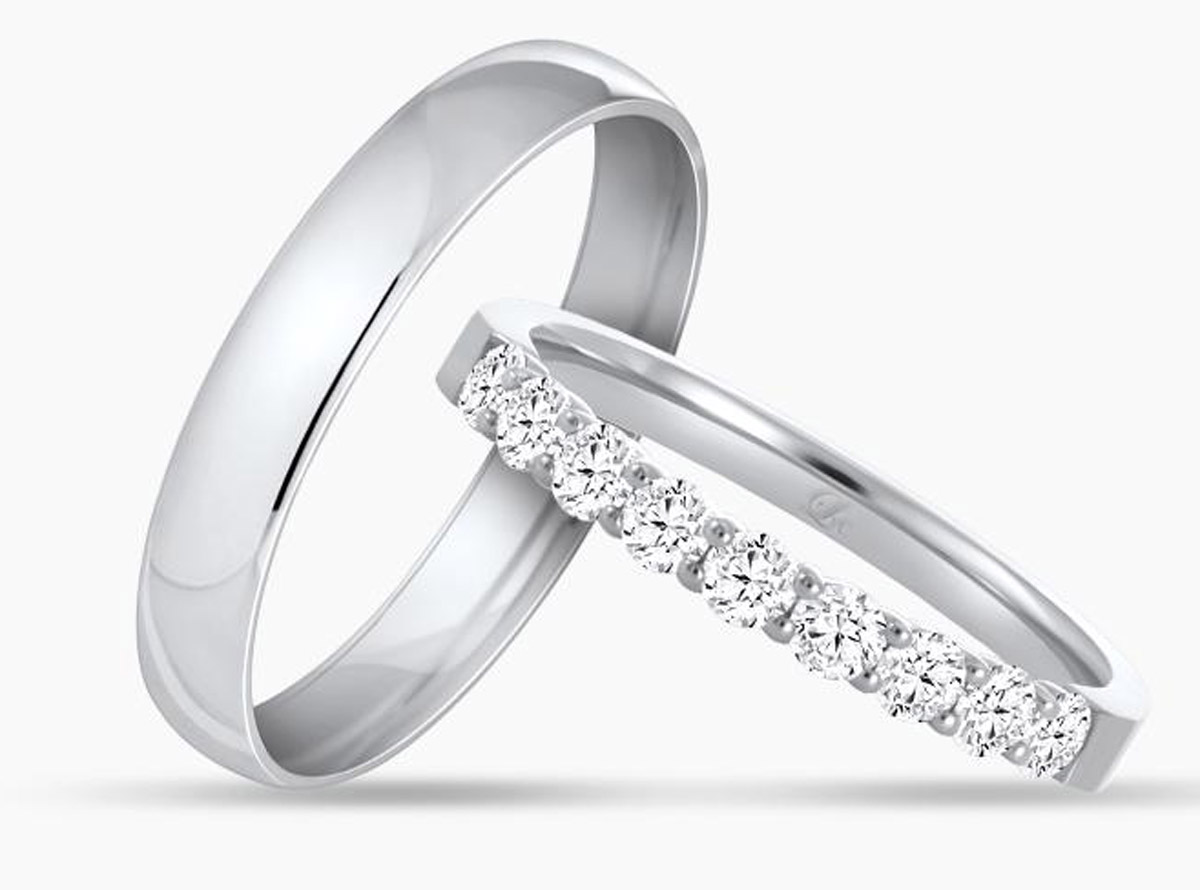 You'll find that it's easier to do so when you actually have the physical rings side-by-side on your hands, so find time to head down to Love & Co.'s retail store if you're gearing towards a mismatched-style. More importantly, keep an open mind and try on various types to get a proper feel of the designs before dismissing them — you may end up surprising yourself by liking a style you never thought you would!
Wedding bands & engagement rings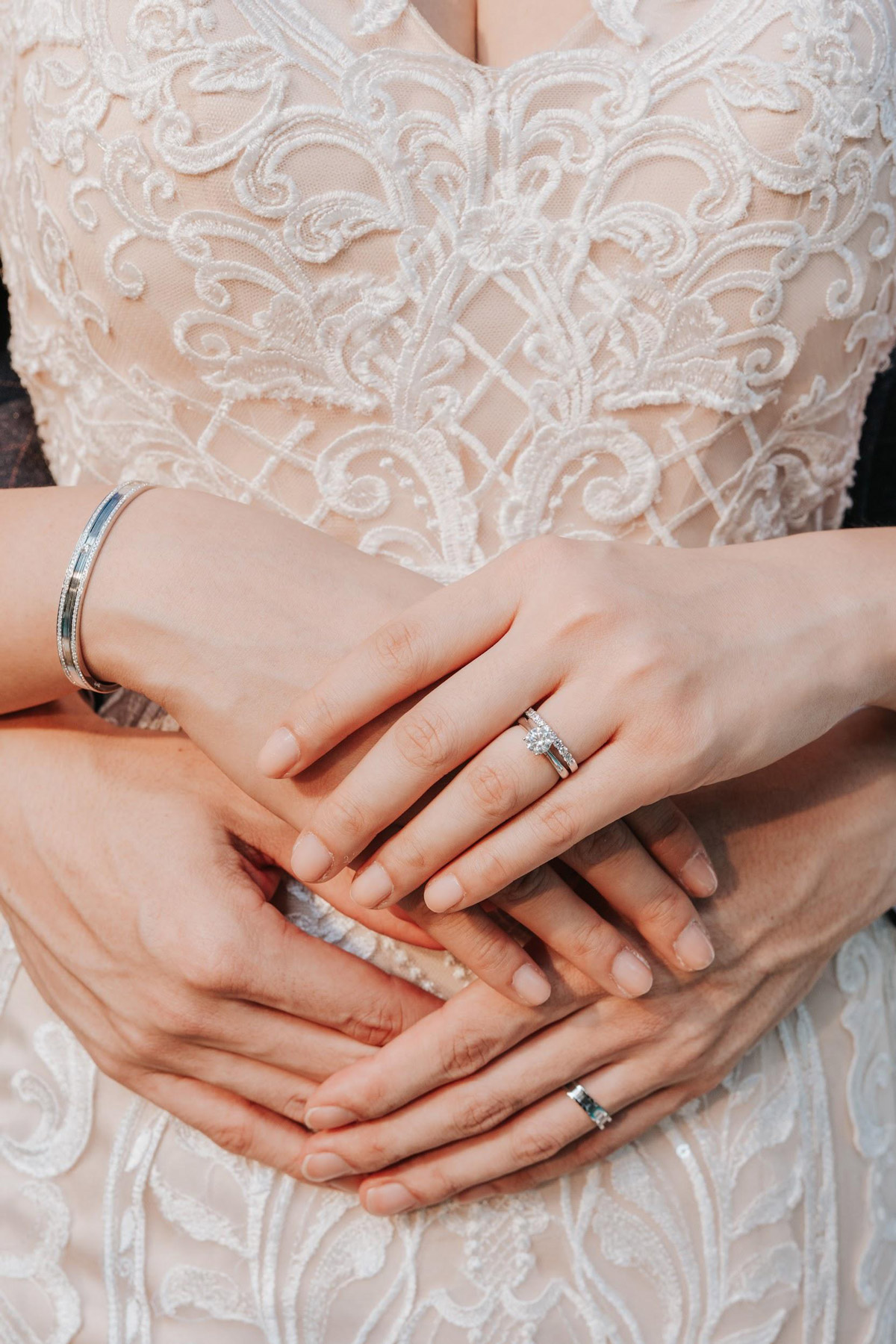 Finally, with an engagement ring holding such sentimental value, it seems a pity to some if it's not sitting proudly on your finger even after you've "graduated" from being engaged. To remind yourself of your partner's ardent pursuit, heartfelt commitment, as well as sweet memories from the proposal, Love & Co. also has wedding rings that are specially designed to compliment the engagement ring, making them a staple set that can be worn together on the same finger.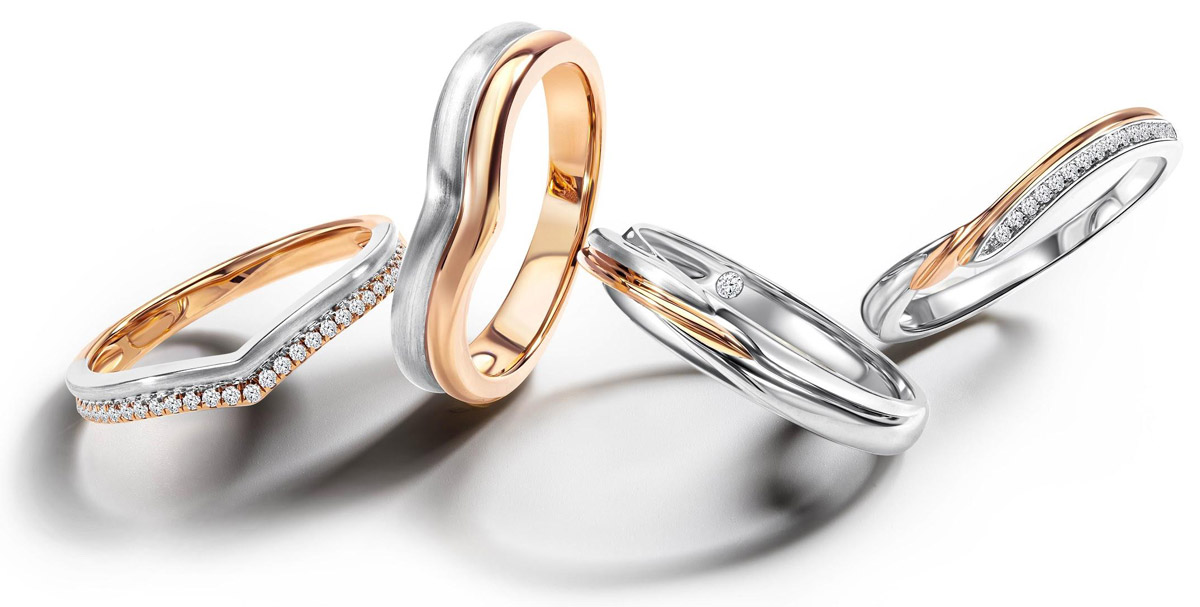 Love & Co.'s LVC Perfection collection
This includes the LVC Perfection collection, which features a unique curve design that allows your engagement ring to sit nicely in the middle of your wedding band and doesn't draw attention away from the main centre diamond or gemstone.
Personalise your rings for a whole new level of exclusivity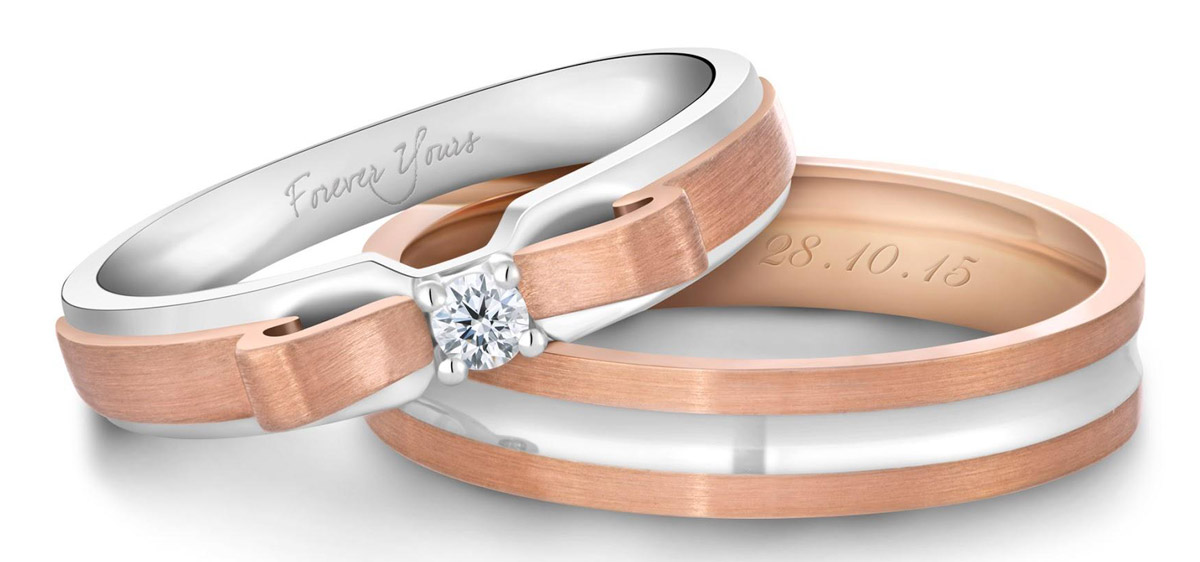 Engraved LVC Noeud rings from Love & Co.
Be it a solution to matching mismatched rings or an added touch to make your rings as intimate, meaningful, and unique as possible, you can also consider getting your wedding bands personalised!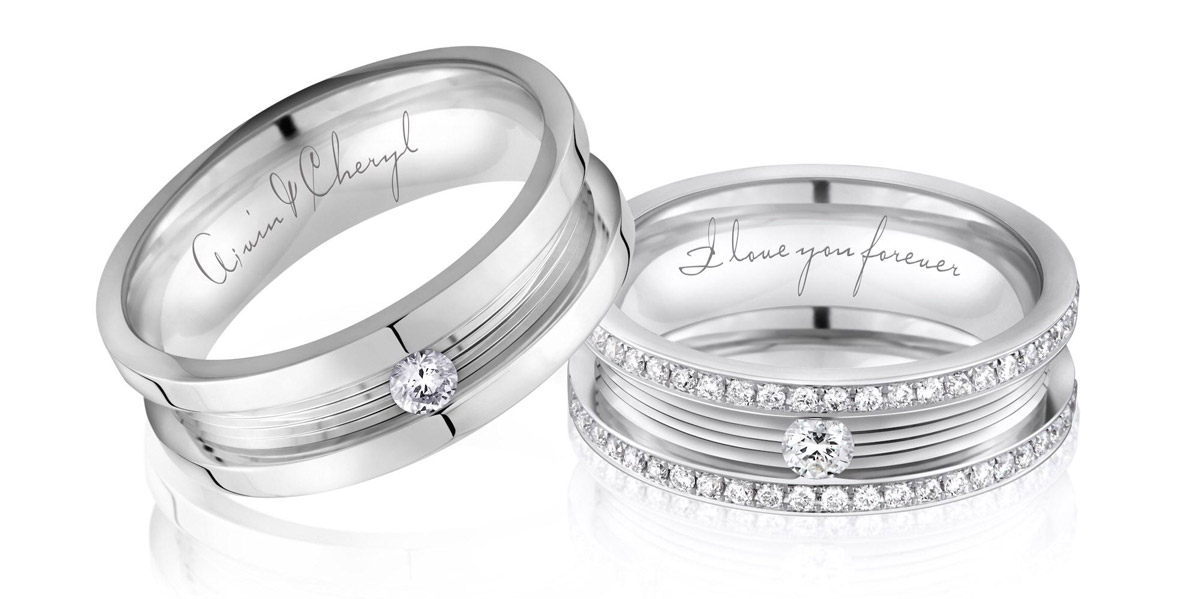 Engraved LVC Promise rings from Love & Co.
At Love & Co., you'll have the option of cementing your love story on your wedding rings through engravings. Choose a quote that speaks directly to the both of you, or select a special date that you both hold dearly. You can even engrave each other's thumbprint or your favourite couple selfie as a visual reminder that your sweetheart is always right by your side.
Find your ring "soulmate" at Love & Co.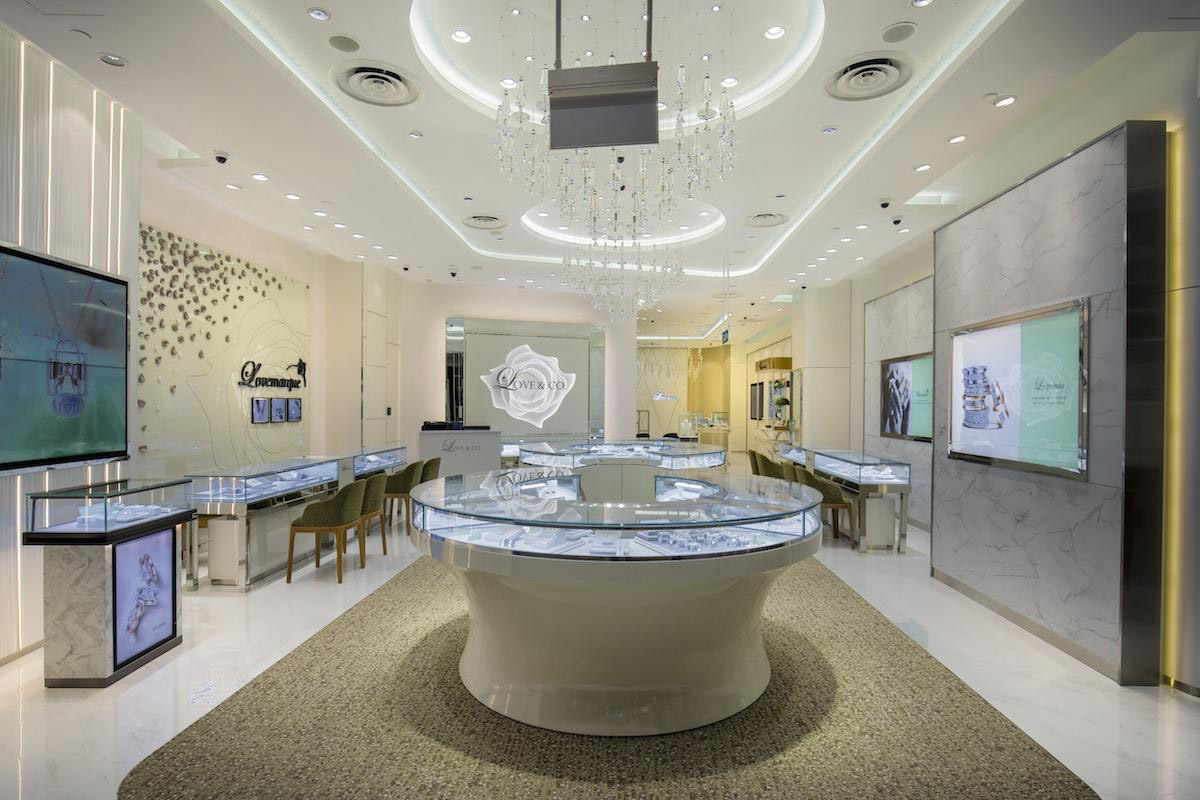 Love & Co.'s Boutique at Jewel Changi Airport
As the leading creator of bespoke jewellery, Love & Co. has an extensive range of wedding bands that honour the sacred 15th century tradition of ring exchange by uniting exceptional craftmanship with contemporary interpretations of the perfect circle — the symbol of the eternal union.
From timeless wedding bands to whimsical, modern takes on an age-old symbol, Love & Co.'s variety of ring designs and their customisable options serve to assist you on your journey of finding the perfect rings that can celebrate and commemorate your unique love story for decades to come.
Plus, now that you're armed with the knowledge on how to best select a ring, simply book an appointment with Love & Co. Alternatively, drop an email to contact@love-and-co.com.
P.S. To read more about Love & Co.'s top 5 most coveted wedding band collections, click here.
Love & Co.
Stores & Tel:
Ion Orchard #B2-64, Singapore 238801 | 6509 8633
JEM, Singapore 608549 | 6734 8033
Jewel Airport #01-258, Singapore 819666 | 6970 4233
Plaza Singapura #01-07, Singapore 2388939 | 6835 7533
E-mail: contact@love-and-co.com
Website
Facebook
Instagram
______________________________________
This article was written for Love & Co.
All photos were provided by Love & Co.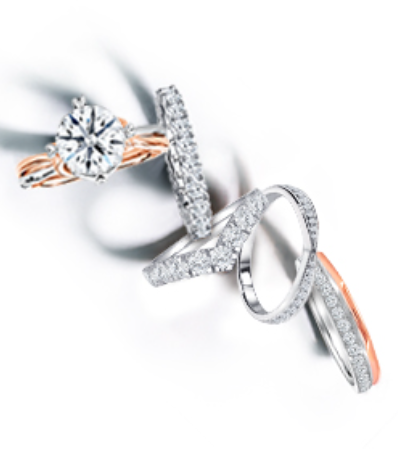 Love & Co Pte Ltd
Rating:

Address:

7 Changi Business Park Vista #01-01, Singapore 486042

Phone:

6812 2800