Woven for the woman
2017-09-18

From Goldheart, comes a new generation of 916 gold jewellery for the 21st century woman, MODE Gold 916.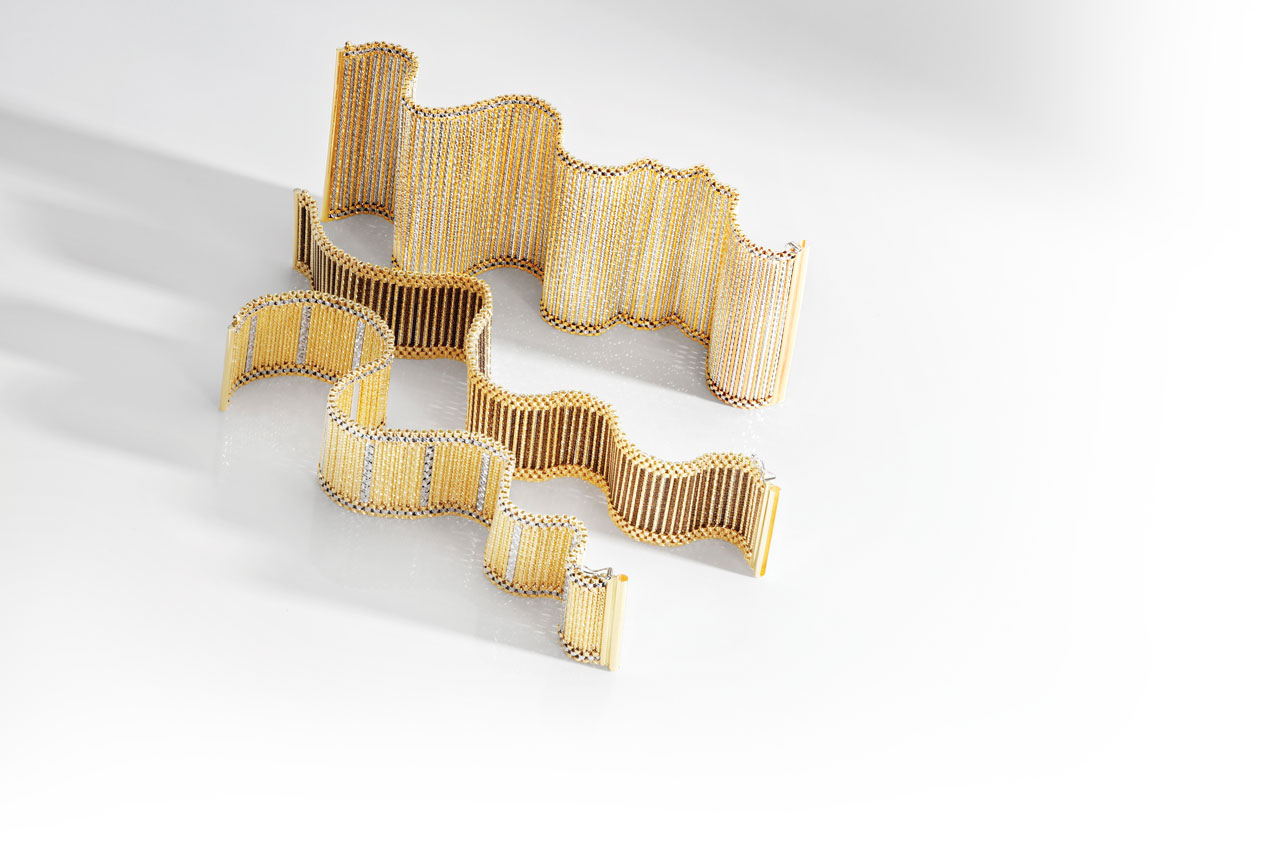 In the world of jewellery and jewellery design, there are those that sit as a centrepiece, and then there are those that make you the centrepiece. More than just a pretty piece of work, the latter carries meaning in its design and tells a story - your story - through its art. From the pioneers who introduced the concept of wedding bands in white gold and platinum, comes just such a collection of jewellery.
Celebrating women, independence and individuality, Goldheart pushed the aesthetic boundaries surrounding their jewellery and launched a new generation of 916 gold, MODE Gold 916. Modern and immaculate yet so exquisite, this new generation of jewellery was crafted by state-of-the-art technology and designed with the 21st Century woman in mind. Revealing five new intricately designed collections, each is a representation of the woman in its own unique way. Most popular to date are the Lattice, Bold and Twirl collections, and it is easy to see why.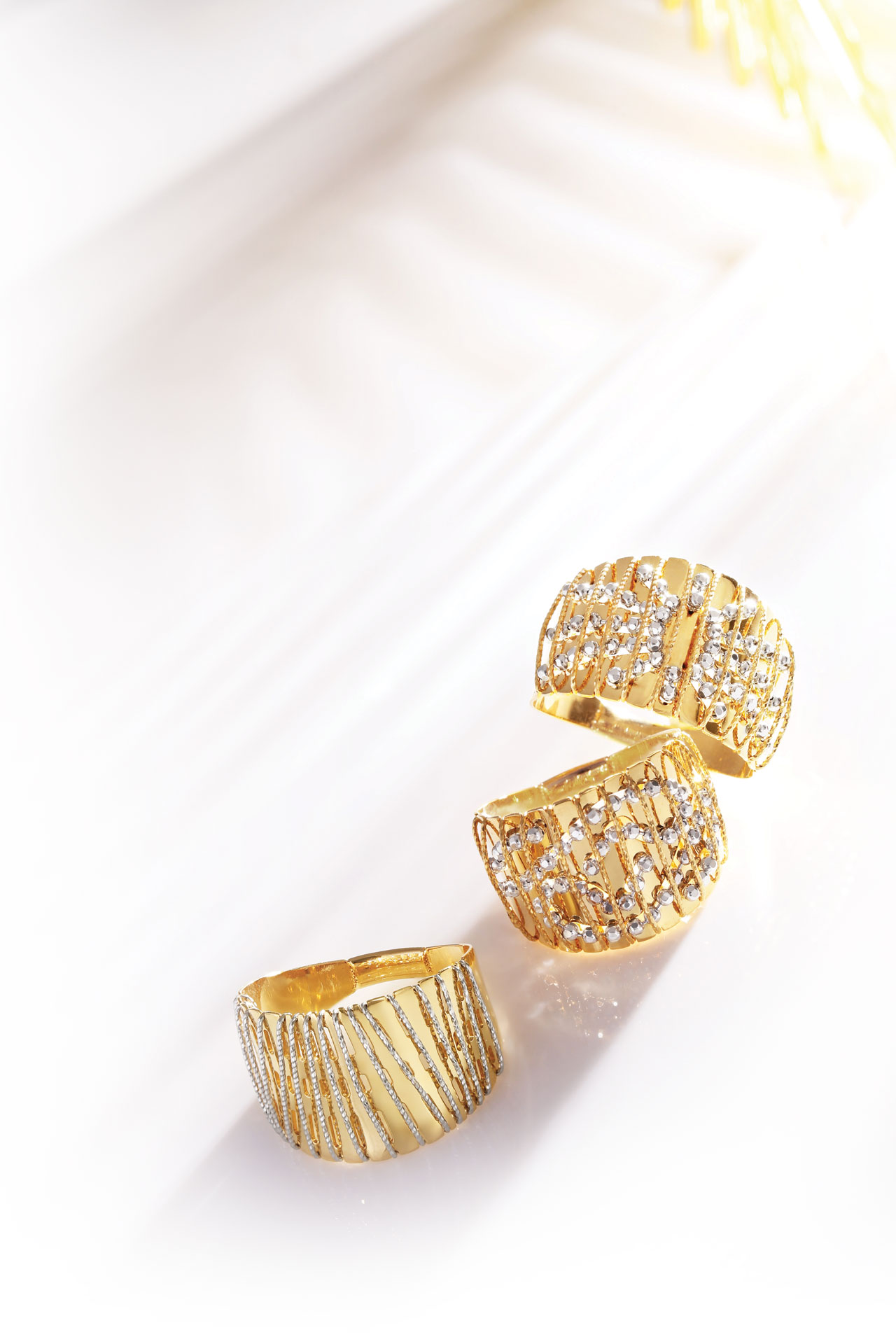 The Lattice is a visage of grandeur and majesty. The inspiration behind its design is the modern European architecture. These nouveau designs augment the spellbinding allure of yellow gold and convey a sense of sensuality, motion and spontaneity. Each piece is defined by a lattice pattern fashioned with yellow gold, all interlaced to achieve a magnificent three-dimensional design. Dedicated to the most expressive and adventurous fashionista, this dramatic collection delivers a level of visual impact rivalled only by her commanding aura.
Where the Lattice is adventurous, the Bold is commanding. The new necklace and bracelet design from this collection is well poised to turn heads and deliver a dramatic visual impact for the contemporary woman. Bear witness to the underlying strength and mettle in every Goldheart woman as the design's unapologetic curves cut a swath and call to your innate confidence.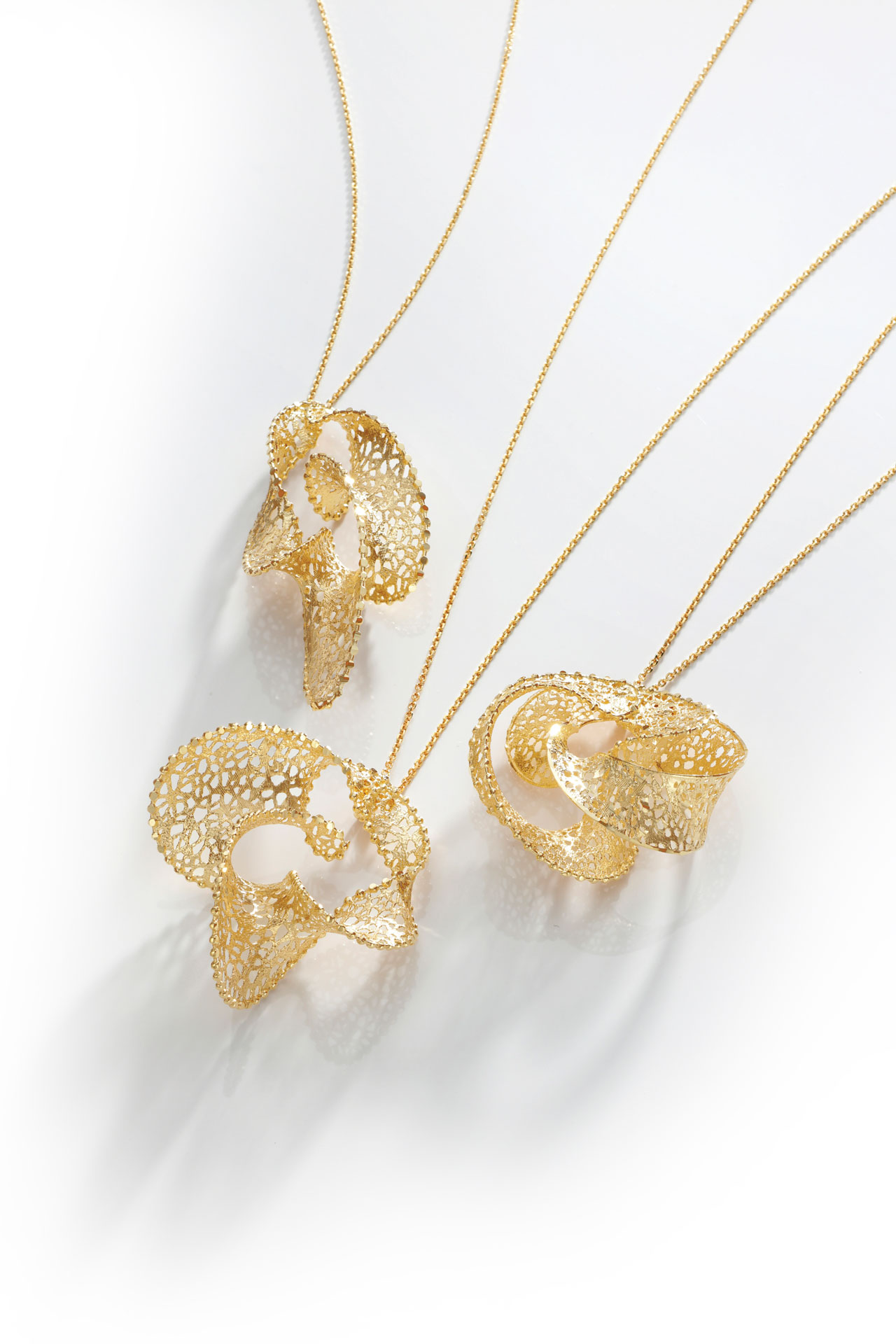 Commanding equal presence and attention are the new Twirl rings. Their wavy lustre evokes a sense of class whilst their unique curves spots a wavy lustre compels a sense of sensuality as it rests and wraps around the fingers perfectly. The rings come in four high-gloss or textured finishes, which allows the woman to experiment with her looks as she deems fit. Available in chunkier versions, the new Twirl rings are for women who want to make a bold statement.
Boldly crafted and thoughtfully designed, the intelligent aesthetics of Goldheart's new MODE Gold 916 makes for the perfect jewellery set for your wedding day. Whether your gown is veered towards a modern luxurious look or something more understated and classic, this new collection will lend your entire outfit an edgy glam. So celebrate not just your wedding day but also the woman that you are and will become with MODE Gold 916 today.