Have Your Collagen & Eat It!
2016-07-01

Collagen supplements are all the rage these days, and it's hard to resist when it's so easy to consume and promises everything we've dreamed of.
What is Collagen?
Collagen is a protein that is naturally produced by the human body. As a major component of connective tissues, it is found in your skin, hair, tendons, and even in your eyes. In skincare terms, it is the 'magic cushiony layer' beneath the epidermis (top skin layer). So the more collagen there is, the plumper your skin will be – and the younger you will look as a result. Our collagen levels are bound to deflate as we age, which will lead to visible problems such as sagging skin, wrinkles and discoloration.
1. LANEIGE Collagen Drink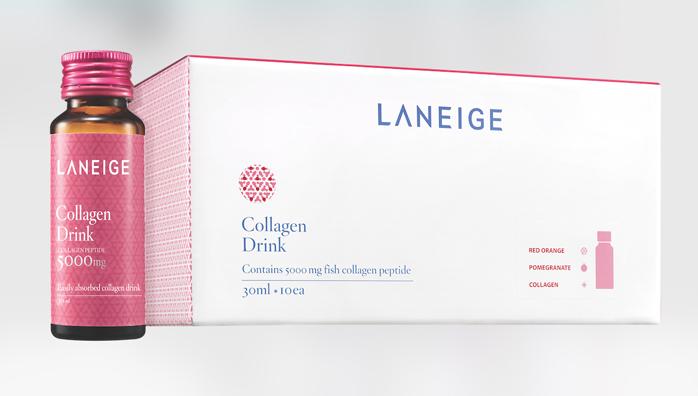 Containing collagen quantities equivalent to a whole tilapia fish, and elastin from bonito (a fish commonly used in Japanese cuisine), this collagen drink has enough fish in it to make fish stock. The low molecular weight of fish collagen allows your body to absorb it faster than other collagen sources (i.e. pig and cow). If you're worried about any fishy smell or taste, the LANEIGE Collagen Drink contains fruity extracts to give the concoction a much more palatable flavour.

LANEIGE Collagen Drink is available at all LANEIGE boutiques; $52 for 10 x 30ml bottles.

2. Koplina Jellies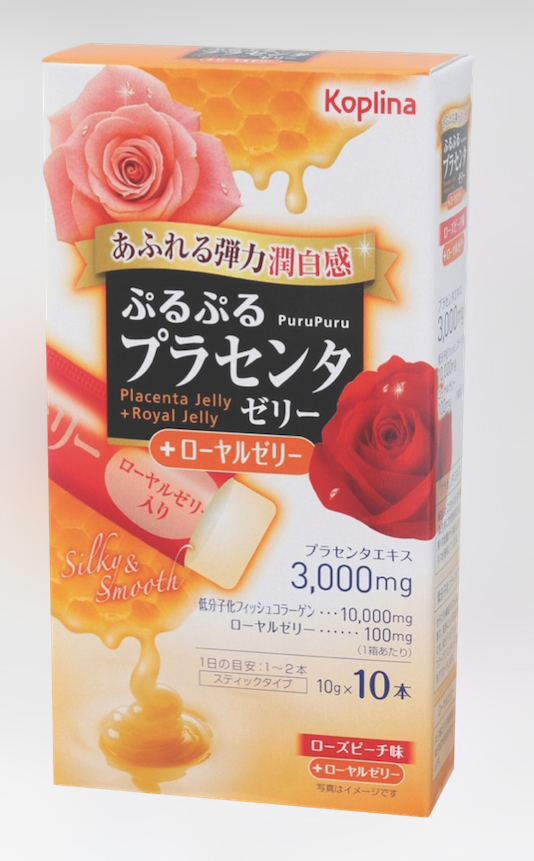 Made in Japan with natural juices, Koplina Jellies reminds us of the colourful jelly strips we used to eat as kiddos – only ten times the price for our vanity as grown-ups. Depending on which skin concerns you might have, choose from jelly strips containing different ingredients in Peach, Hokkaido Melon and Rose flavours. The one that really caught our eye, though, was the rose-flavoured Koplina Placenta Jelly. It comes infused with pig placenta extract, which helps lighten freckles, pigmentation and dark spots.

Koplina Jellies are available at SK-II Boutique Spas, Pink Parlour, Nishino Pharmacy, John Little outlets, and online at www.koplina.com; $28 for 10 strips, 10g each.

3. New Moon Inner Radiance Collagen Drink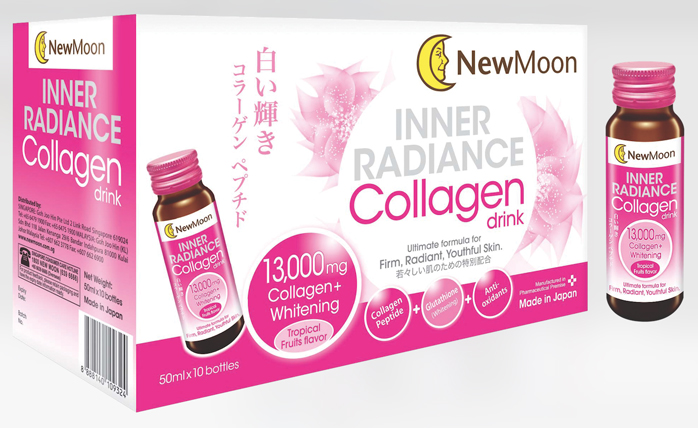 You know collagen drink consumption is a raging trend in Singapore when even your local abalone brand is making them. With 13,000mg of collagen, the strategy here aligns with one of our favourite TV ad mantras: more birds collagen, more luck! Thanks to the drink's active whitening properties, you can look forward to brighter and clearer skin.

New Moon Inner Radiance Collagen Drink is available at leading supermarkets, pharmacies, petrol kiosks and selected departmental stores; $69 for 10 x 50ml bottles.

Concluding thoughts
Extra collagen, vitamins and antioxidants are not going to hurt if you have cash to spare. But for plebeians like myself, I'd rather eat my collagen-laden tilapia fish whole. Alternatively, you can just quit smoking, minimise sun exposure, and eat less sugar. Experts say that these three S's are the top three elements in depleting collagen efficiency!