7 Bridal Shower Essentials for the Ultimate Girls' Night in
2019-01-30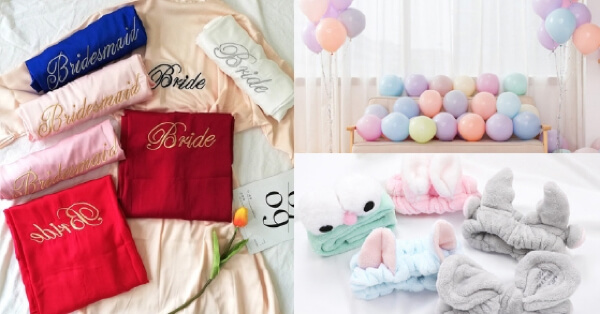 Akin to the ultimate girls' night out with the gal pals, bridal showers are the perfect way to catch up with and celebrate the bride-to-be's big day. While not an always an easy task, it's most definitely a meaningful one.
If you're in the process of planning the ultimate celebration, you're in the right place. We've gathered 7 bridal shower essentials under $20 that'll suit just about every theme – from a luxurious session of self-pampering to a glamrous night out.
1. Ladies, Robe Up!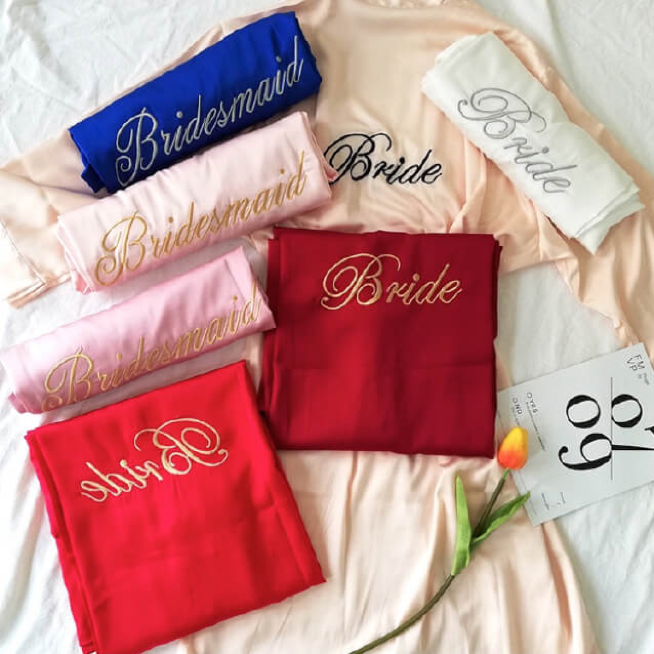 Deck the girls out in the luxurious and comfortable Zahra Embroidered Silk Robes! Ideal for bridal showers, this robe can be used while you're glamming up for a night out or as you settle in for a night in of Netflix.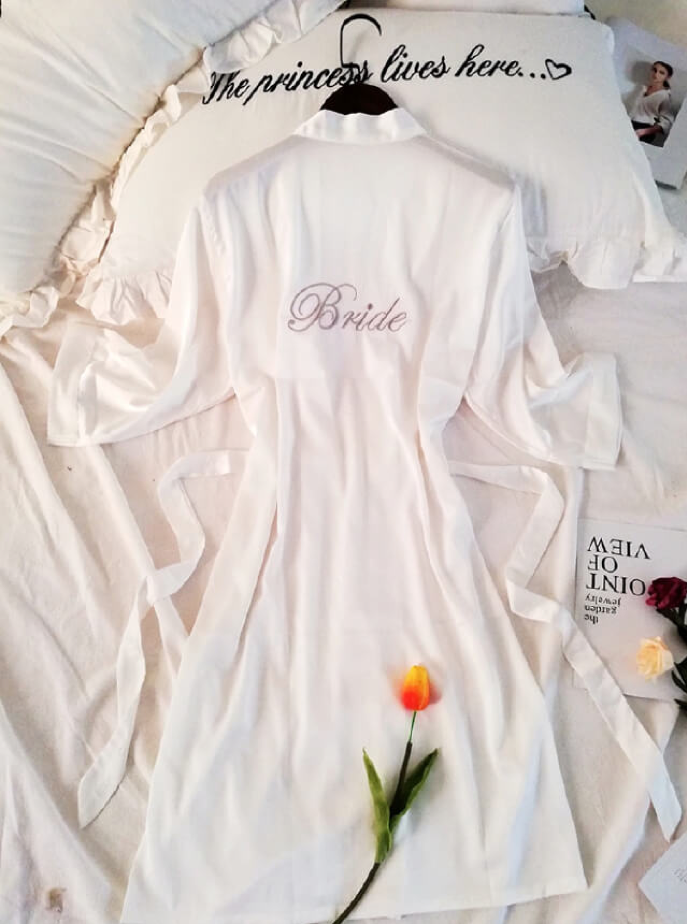 You can even opt to rock these robes on the big day as the squad preps together. Plus, they are great for a mini photoshoot! Available in 8 colours including wine red, champagne copper blue and pastel pink.
Zahra Embroidered Silk Robes, $13.60 from Blissful Brides Mall.
2. Comfy in Cotton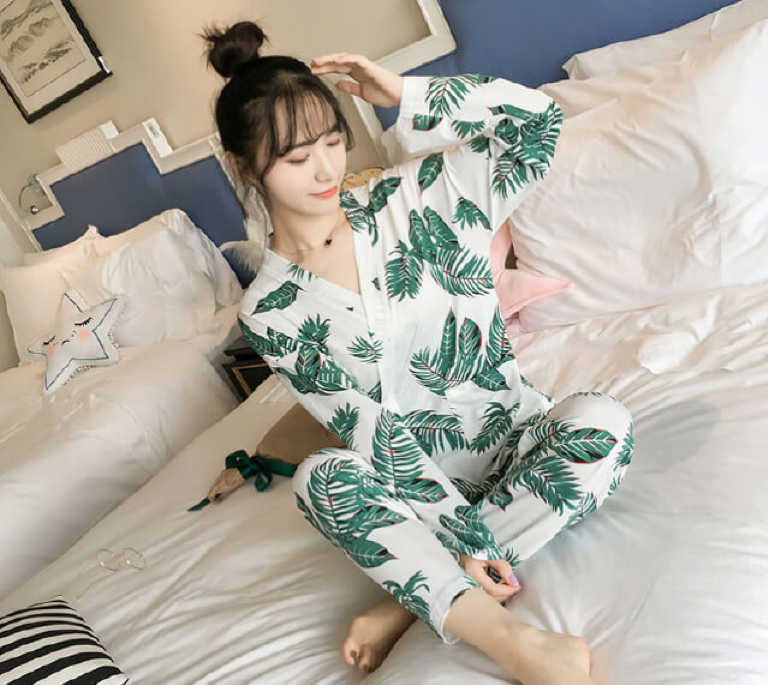 What's better than a sleepover with the bride tribe? A sleepover in matching and comfortable pyjamas, of course! If a quality night in with the girls is how you foresee the bridal shower, the Elayne Kimono Pyjamas are a must.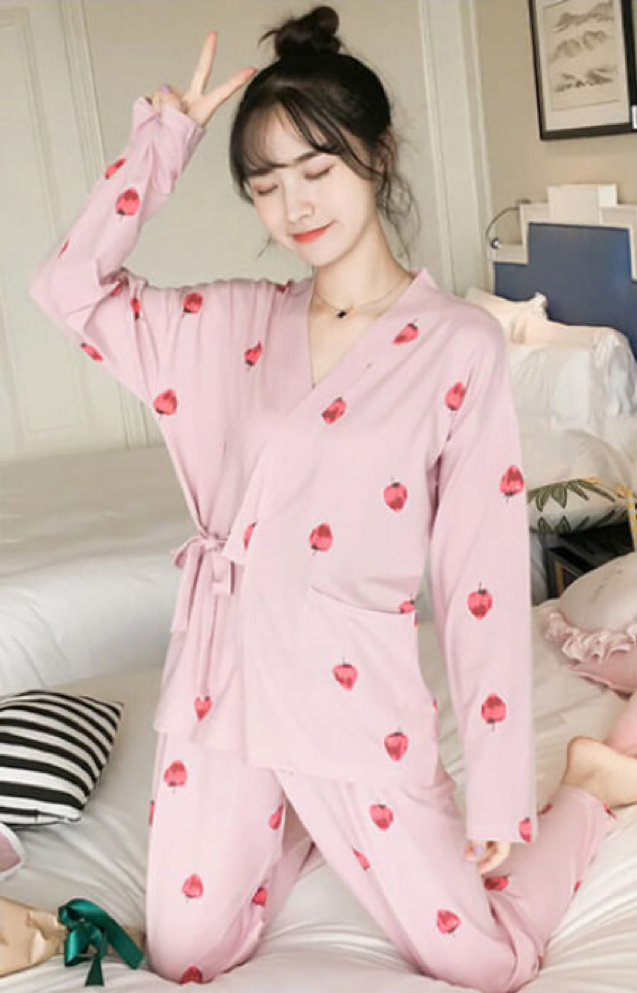 Comfortable and stylish, these pyjamas are available in over 20 designs including chic florals and animal prints. Stand united with a uniformed design for every member of the bribe tribe or embrace your individuality and pick your favourite print! There's nothing like looking your best, even on a night in with the girls.
Elayne Kimono Pyjamas, $15.90 from Blissful Brides Mall
3. Slide and Strut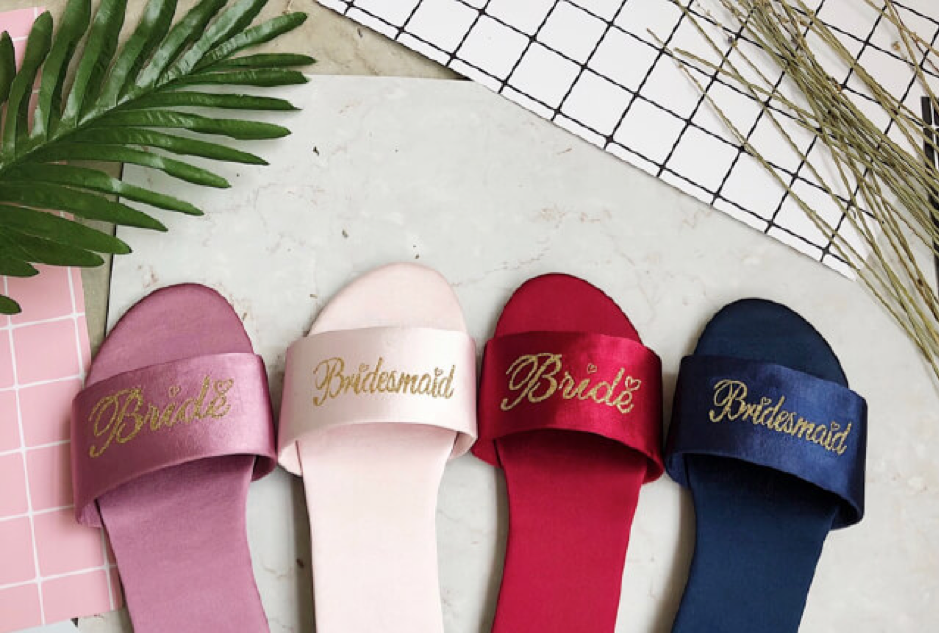 Slip on a pair of Ilahe Bridal Slides and kick your bridal shower off in style! Represent your solidarity in these slides that come embroidered with "bride" and "bridesmaids".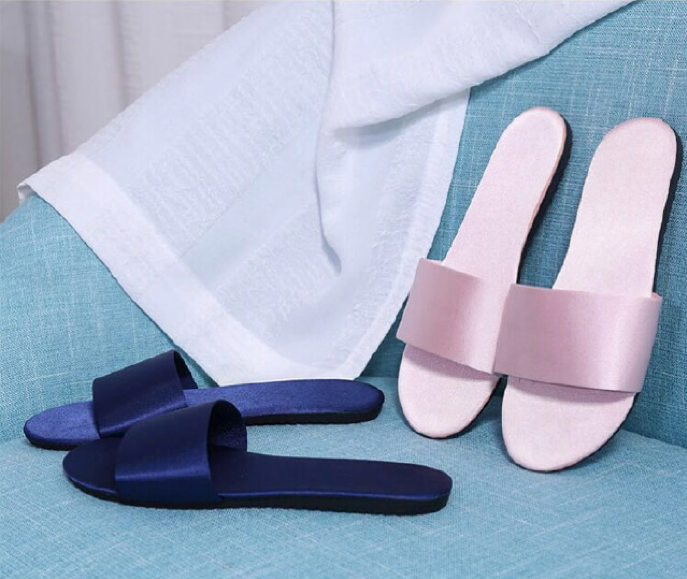 These dainty slides can also serve as a backup on the big day, especially when you've been hitting the dance floor all night long. The Ilahe Bridal Slides are available in 7 colours, including black, pink and green.
Ilahe Bridal Slides, $7.60 from Blissful Brides Mall
3. Fluffy, Furry Friends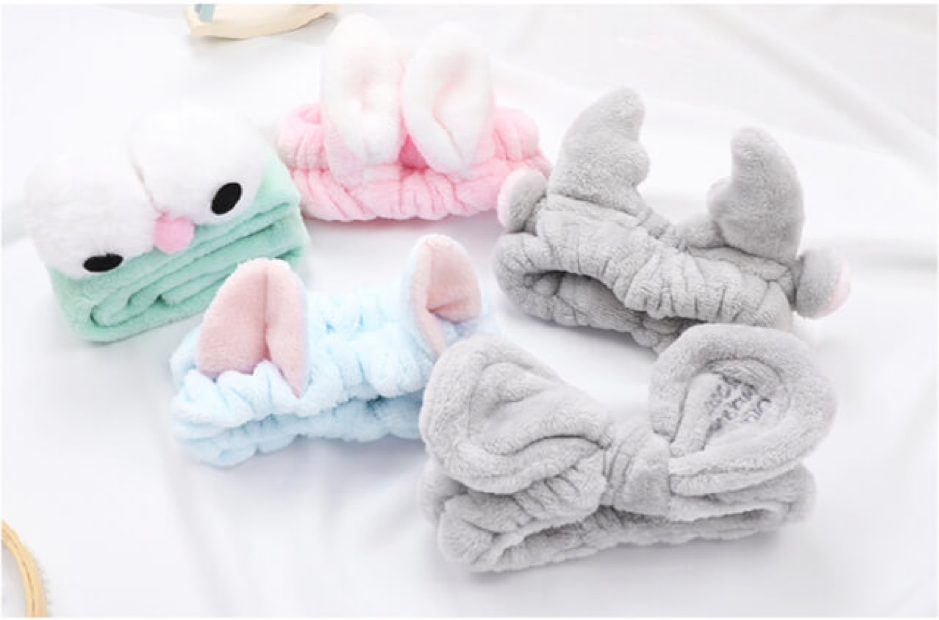 Get ready for a night of self-pampering with these Malvina Furry Headbands. Keep those flyaways safely tucked away and be photo-ready at the same time! These furry bands feature a stretchable band and are available in over 20 adorable designs.
Malvina Furry Headbands, $2.80 from Blissful Brides Mall
Bridal Shower Decor
1. Pretty in Pastel Pop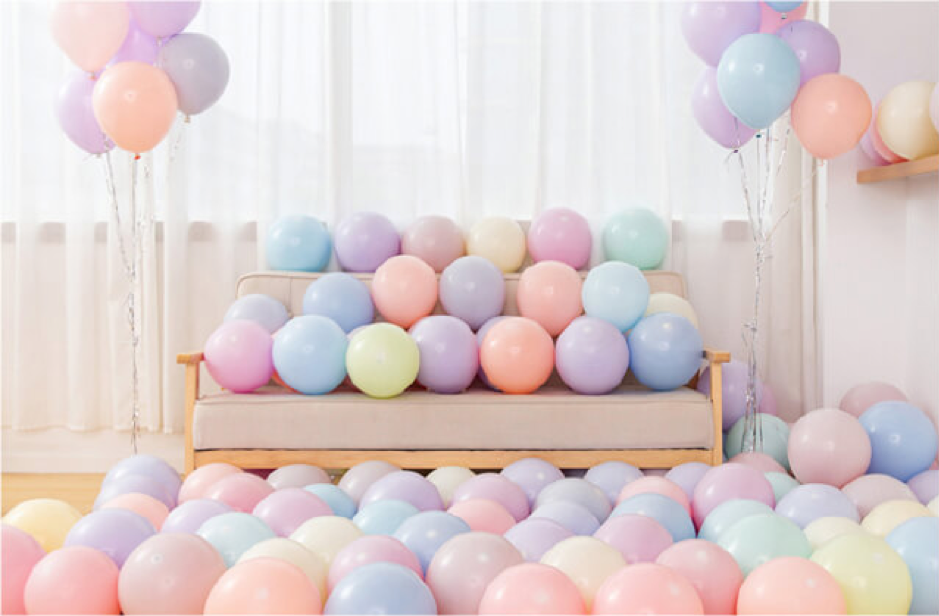 What's a party without balloons? The Aysel Pastel Balloons is the ideal prop for the pastel bridal shower. Not only can it be used to brighten up and beautify any space, but these colourful balloons will also make for great backdrops - perfect for the 'gram.
Aysel Pastel Balloons, from $1.70 from Blissful Brides Mall.
2. Bold in Bohemian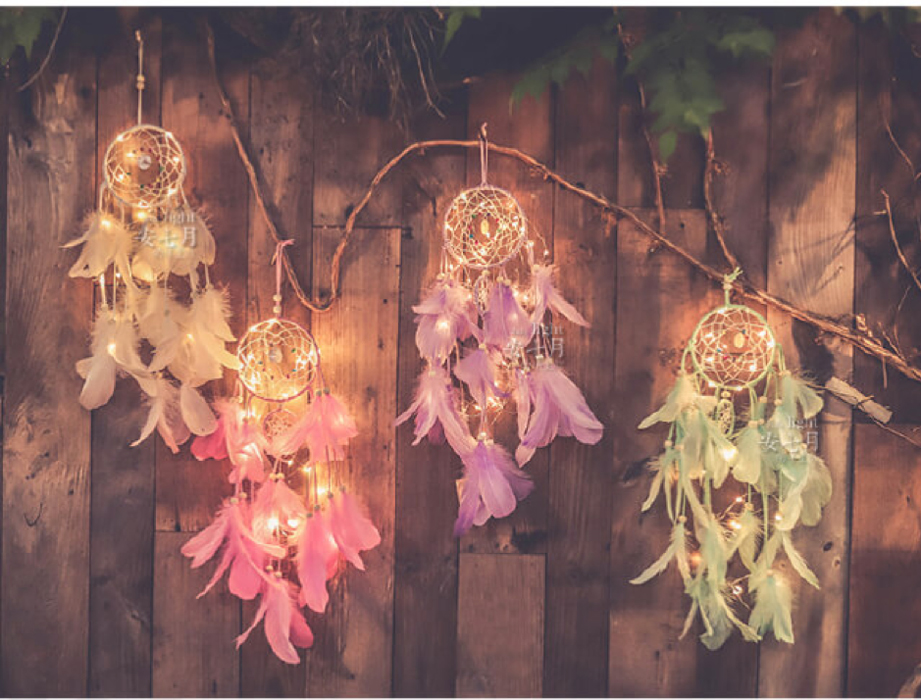 Perfect for the bohemian bridal shower, light up the party with the Naila Dreamcatcher Lights. It's dreamy features, intricate detailing and fairy lights make for a romantic and soothing combination. Available in 14 varying designs including feathers and netting to tassels and beads, bring the bohemian party to life with these dreamcatcher lights.
Naila Dreamcatcher Lights, from $3.30 from Blissful Brides Mall.
3. Flower Power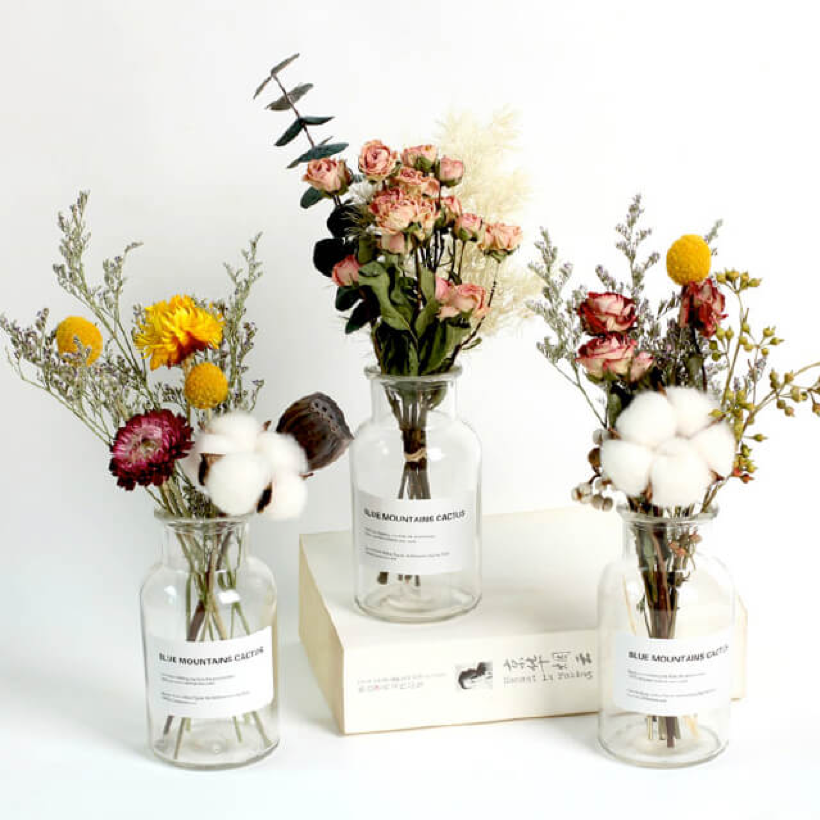 Surprise the bride-to-be with a bouquet of Vazifa Preserved Flowers before she walks down the aisle. Not only is this be a meaningful and sweet gesture, these blooms can also last for a longer period of time ¬– signifying the friendship of the bridal squad!
Vazifa Preserved Flowers, from $3.80 from Blissful Brides Mall
With this list, you're all set to plan the perfect bridal shower! For the latest wedding essentials, visit Blissful Brides Mall.