4 Bridal Boutiques to Get Plus-Sized Gowns in Singapore
2020-01-29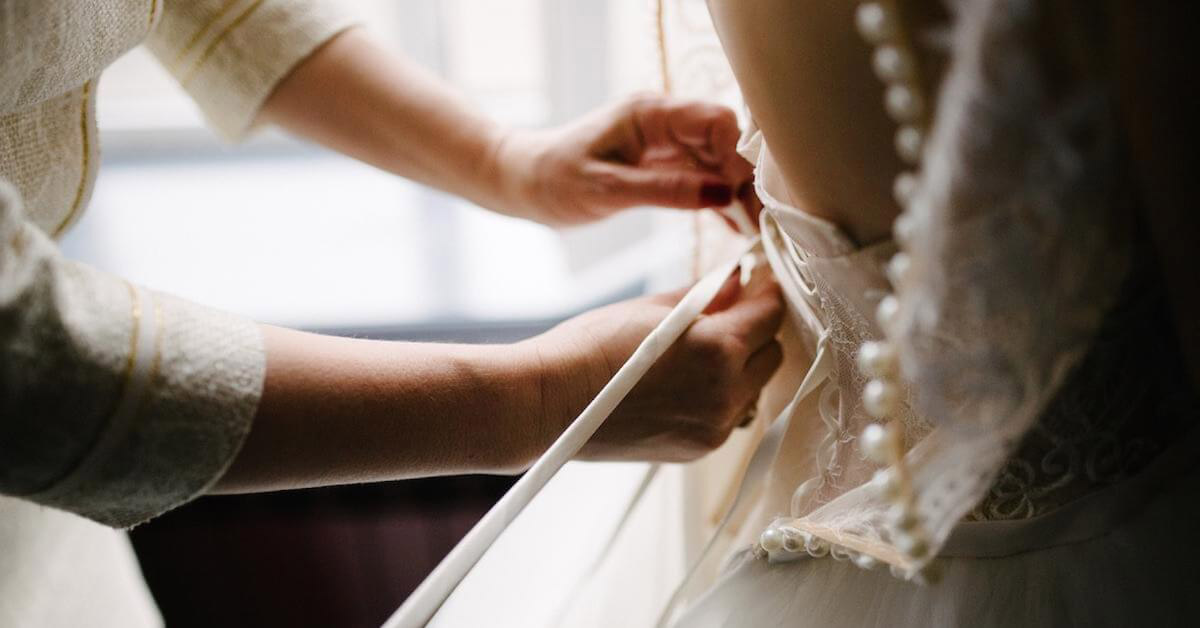 When it comes to looking your best on your wedding day, having a gown with a fit and cut that suits you perfectly is key. But while there are plenty of bridal boutiques available for brides-to-be to choose from, not every store offer gorgeous plus-sized gowns at affordable rates.
If you're a plus-sized bride-to-be and still on the hunt for the dream dress, here are 5 bridal boutiques to consider!
1. Dream Wedding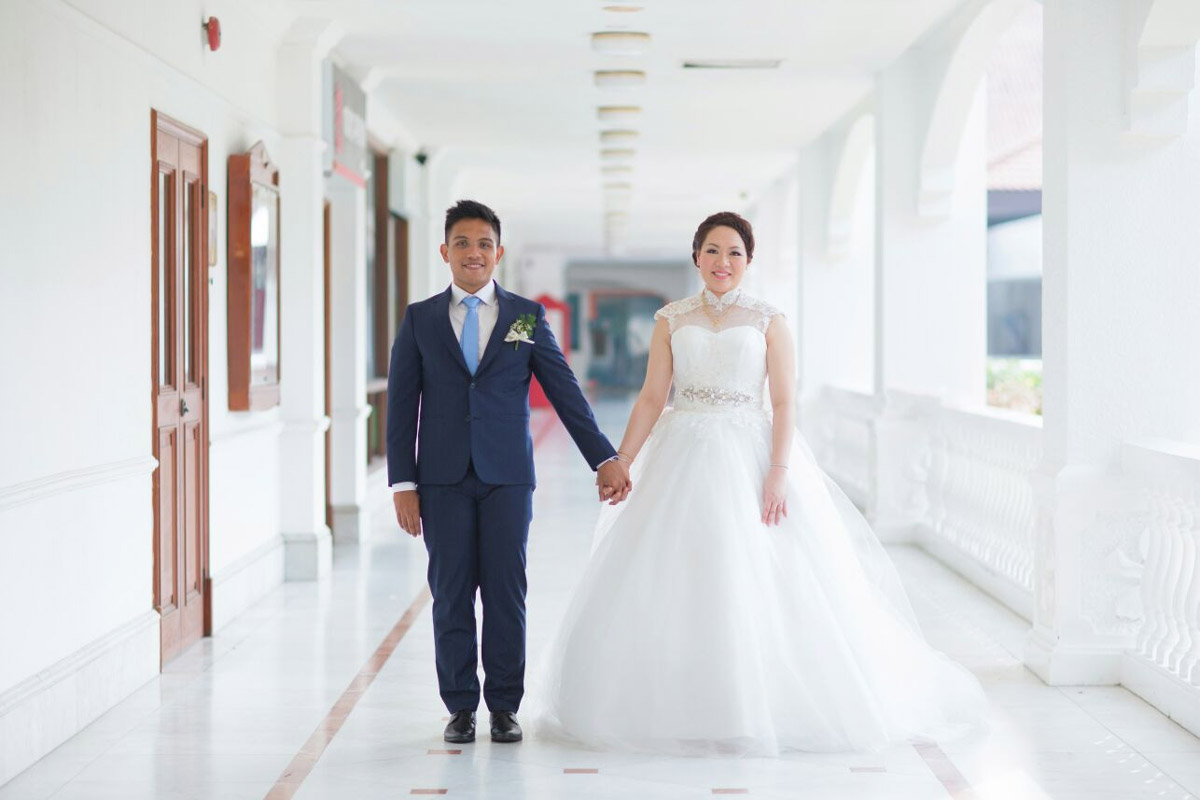 Source: Dream Wedding
Located at Bukit Batok, Dream Wedding offers plus-sized gowns of sizes up to UK26. Catering to both plus-sized and pregnant brides with a belief that everyone deserves to wear their dream wedding gown on their special day, they provide gown rentals at just $999 to $1500 nett and made-to-measure wedding gowns that can double as a precious keepsake after your wedding from $1599 nett.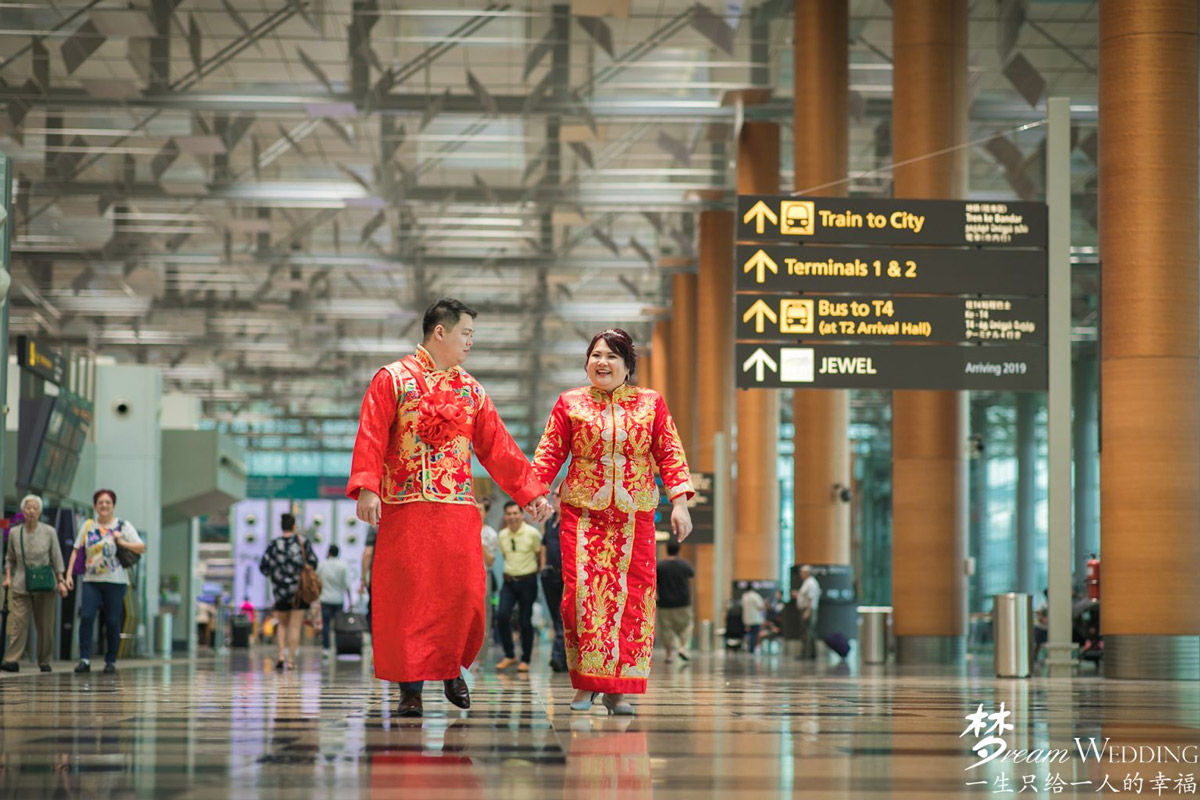 Source: Dream Wedding
Dream Wedding also has Kua rentals for brides up to size 6(XXXXXXL), and of course, plus-sized bridesmaids are also available for your girlfriends.
Address: Blk 410 Bukit Batok West Ave 4, #01-148, Singapore 650410
Opening Hours: 11AM - 9PM (Closed on Wednesdays | By Appointment Only)
Telephone: +65 8299 8796
Email: enquiry@dreamwedding.com.sg
Website: https://www.dreamwedding.com.sg/plus-size-wedding-gown/
2. La Belle Couture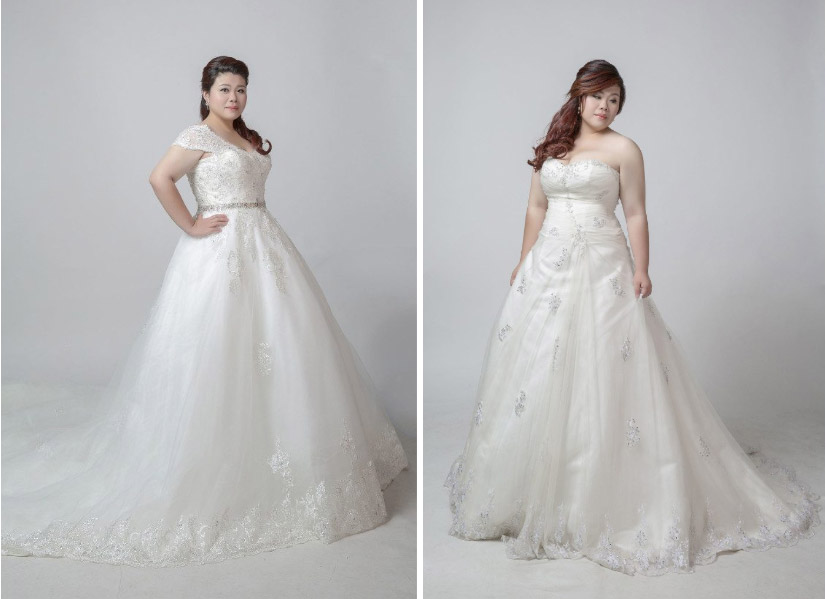 Source: La Belle Couture
Inspired by the renowned powerhouse singer Adele and her confidence in her beauty, La Belle Couture's Adele Collection is meant to empower plus-sized women and allow them to shine on their special day in an ethereal gown made just for them. Refusing to be limited to empire waist cuts and A-line dresses, this collection of plus-sized wedding gowns was based on aggregated measurements of real-life brides to ensure a perfect, flattering fit.
Address: 87 Tanjong Pagar Road, Singapore 088508
Opening Hours: Mon - Sat: 12PM - 9PM | Sun: 11AM - 8PM
Telephone: +65 6327 3983
WhatsApp: +65 8585 4356
Email: enquiry@labellecouture.com.sg
Website: https://labellecouture.com.sg/signature-bridal-gowns-collections/plus-size-wedding-dresses/
3. Curvaceous Gowns Singapore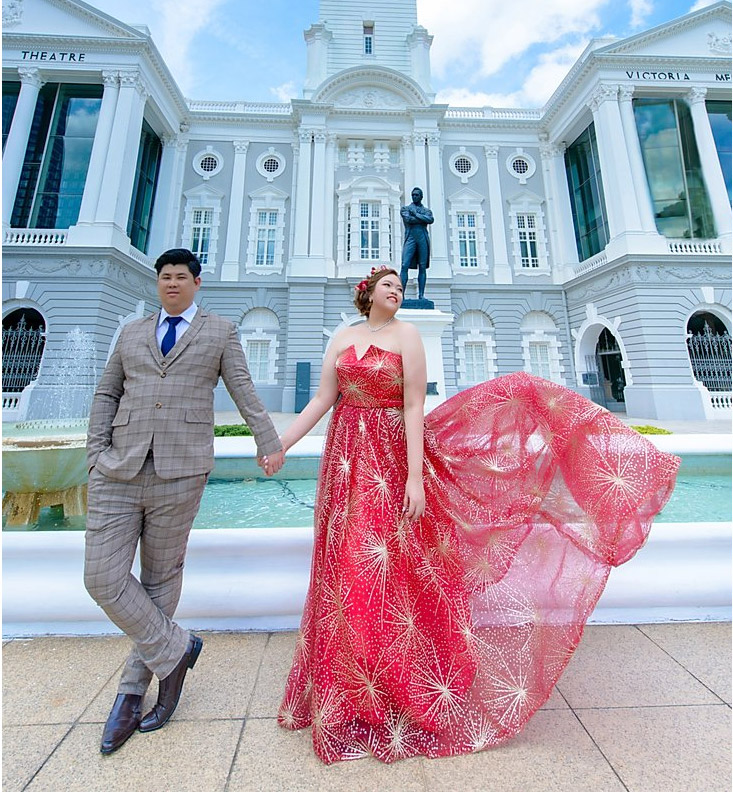 Source: @joysummerbreeze and Curvaceous Gowns Singapore
Formerly known as Little White Wedding Shop, the name of this boutique needs no further explanation. With a tagline that says "Where plus simply means gorgeous", Curvaceous Gowns was started by Eyvon, a woman on a mission to end body shaming!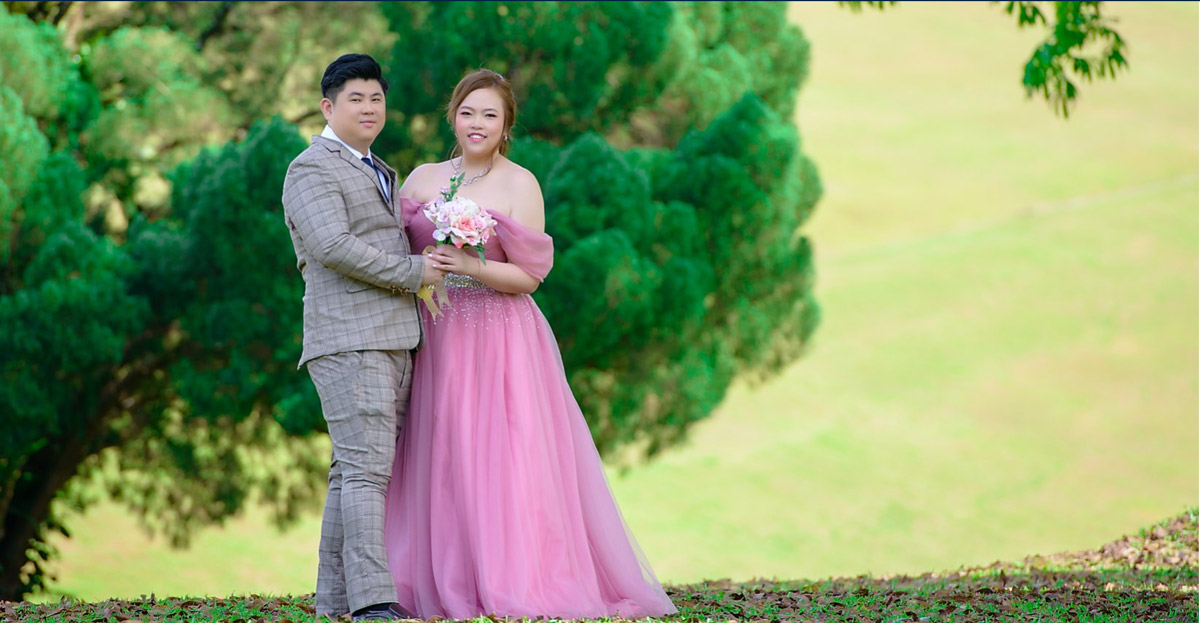 Source: @joysummerbreeze and Curvaceous Gowns Singapore
As a plus-sized bride herself many years ago, Eyvon believes that no woman should be made to feel uncomfortable about her body. With years of knowledge and experience on the types of cut, fabric, and laces that best compliments all body types, Eyvon and her partner, Kiki, ensures that all beautifully unique ladies will get to feel confident and breathtaking in their gowns.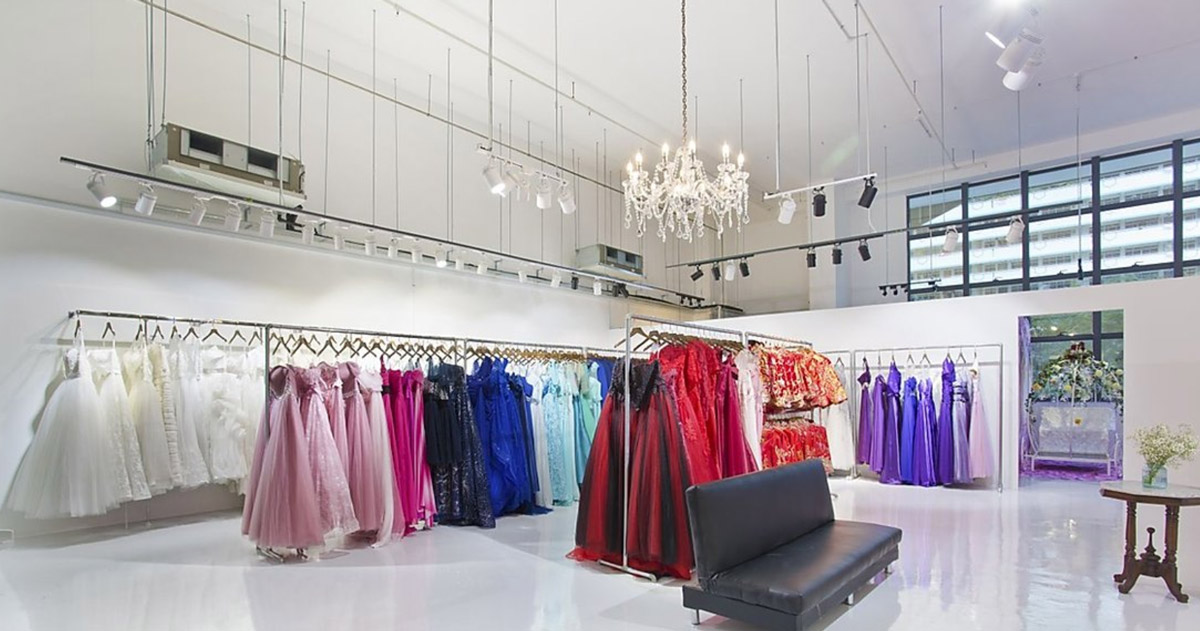 Source: Curvaceous Gowns Singapore
Only one piece is available per design, and rental sizes are available from UK 12 to UK 32 and subject to availability. Made-to-measure gowns are also available, but do make sure to place your orders at least 4 - 6 months in advance because the gowns are painstakingly handcrafted with quality materials flown in from all around the world!
Grooms-to-be need not feel neglected too, because Curvaceous Gowns also carries men's suit of sizes up to XXL.
Address: Wave 9, 71 Woodlands Industrial Park E9 #02-06, Singapore 757048
WhatsApp: +65 9171 6463
Email: curvaceousgownssg@gmail.com
Website: https://www.curvaceousgowns.com.sg
4. Rico-A-Mona Bridal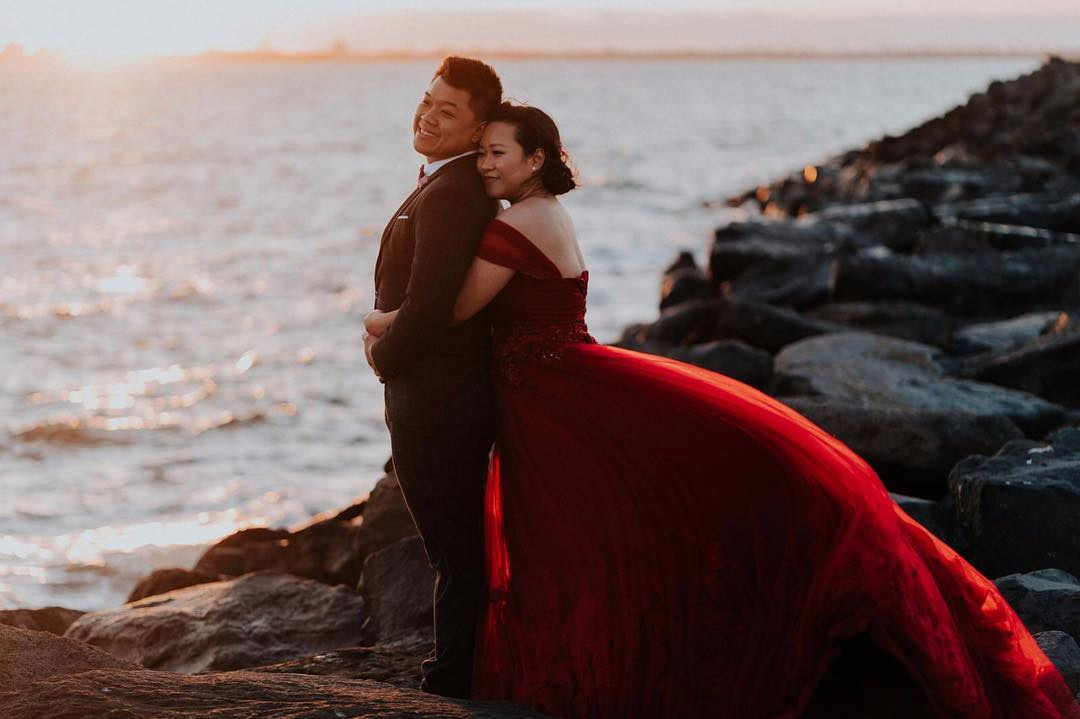 Source: @lightedpixelspixies and @ricoamona
Established over a decade ago in 2009, Rico-A-Mona Bridal provides custom-made and wedding gown rental services that include bridal gowns, evening gowns, ROM gowns, Kuas, and cheongsams.
Using only specially-imported luxurious fabrics and materials for all their bridal dresses, they have sizes up to UK16, although the selection will be slightly more limited. Feel free to head down to their physical store to browse the range of off-the-rack dresses available for you, or opt for a made-to-measure piece that is tailored to suit your design preferences and unique body shape!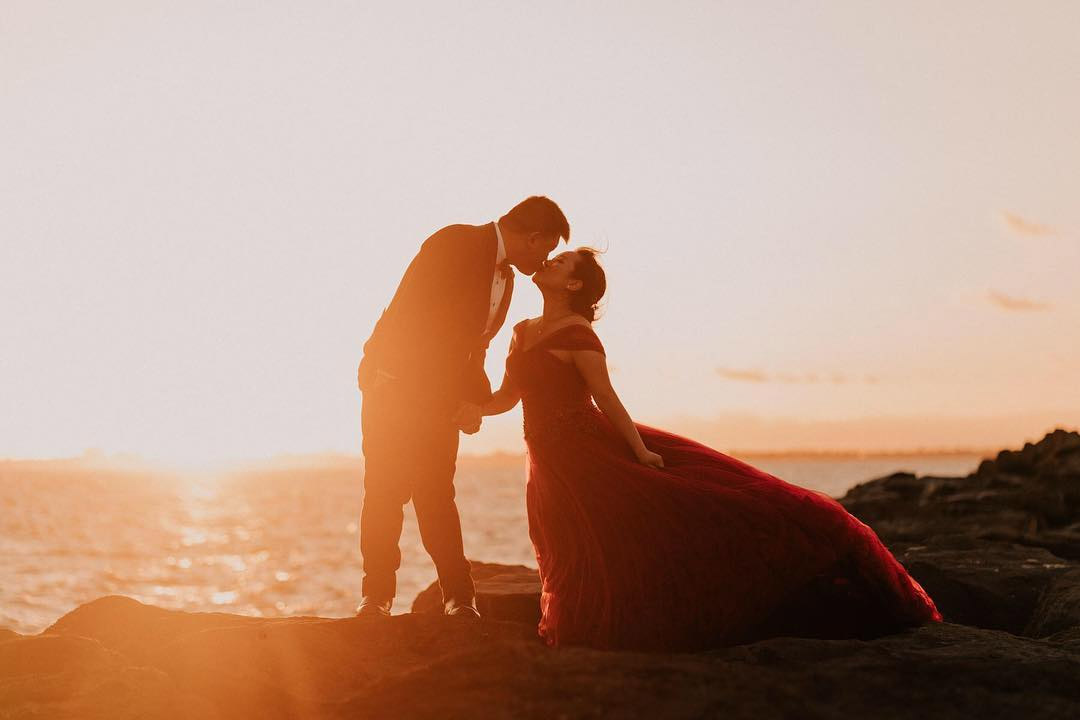 Source: @lightedpixelspixies and @ricoamona
Rico-A-Mona Bridal allows you to even be involved in the designing and choosing of materials and embellishments of your gown, so that you'll get to turn your one-of-a-kind dream dress into a reality.
Address: 87 Tanjong Pagar Road, Singapore 088508
Opening Hours: Mon – Sat: 12PM – 9PM | Sun: 12PM – 8PM
Telephone: 6221 3383
Email: ricoamona@gmail.com
Website: http://rico-a-mona.com