4 Reasons Why You Should Have Food Bars/Carts at Your Wedding
2020-05-05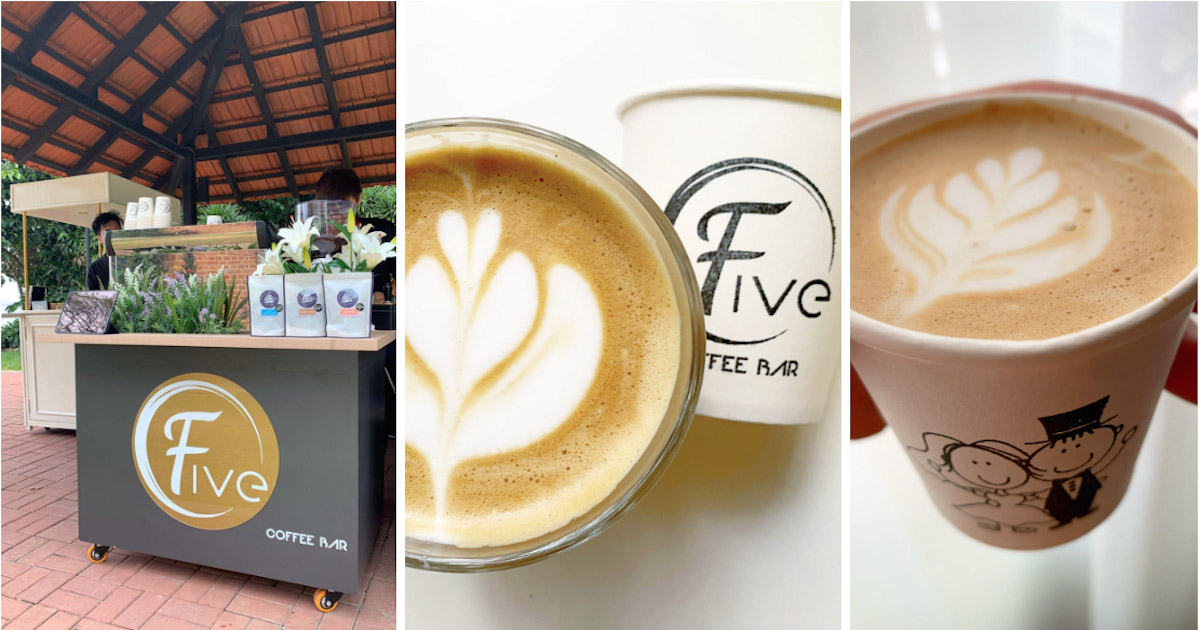 Source: Five Concepts
Besides your partner, your wedding guests are probably the next most important figures in your life. Whether is it your friends or family, these are the people whom you have chosen to celebrate this joyous occasion with. As such, it is of utmost importance to show them your gratitude and appreciation for taking time off their schedule to give their blessings!
Rather than opting for a conventional sit-down meal and wedding favours, here are 4 reasons why food carts — also known as food bars — may be a better choice to bring something interesting and meaningful to the table at your wedding.
1. Leave no guests unpleased!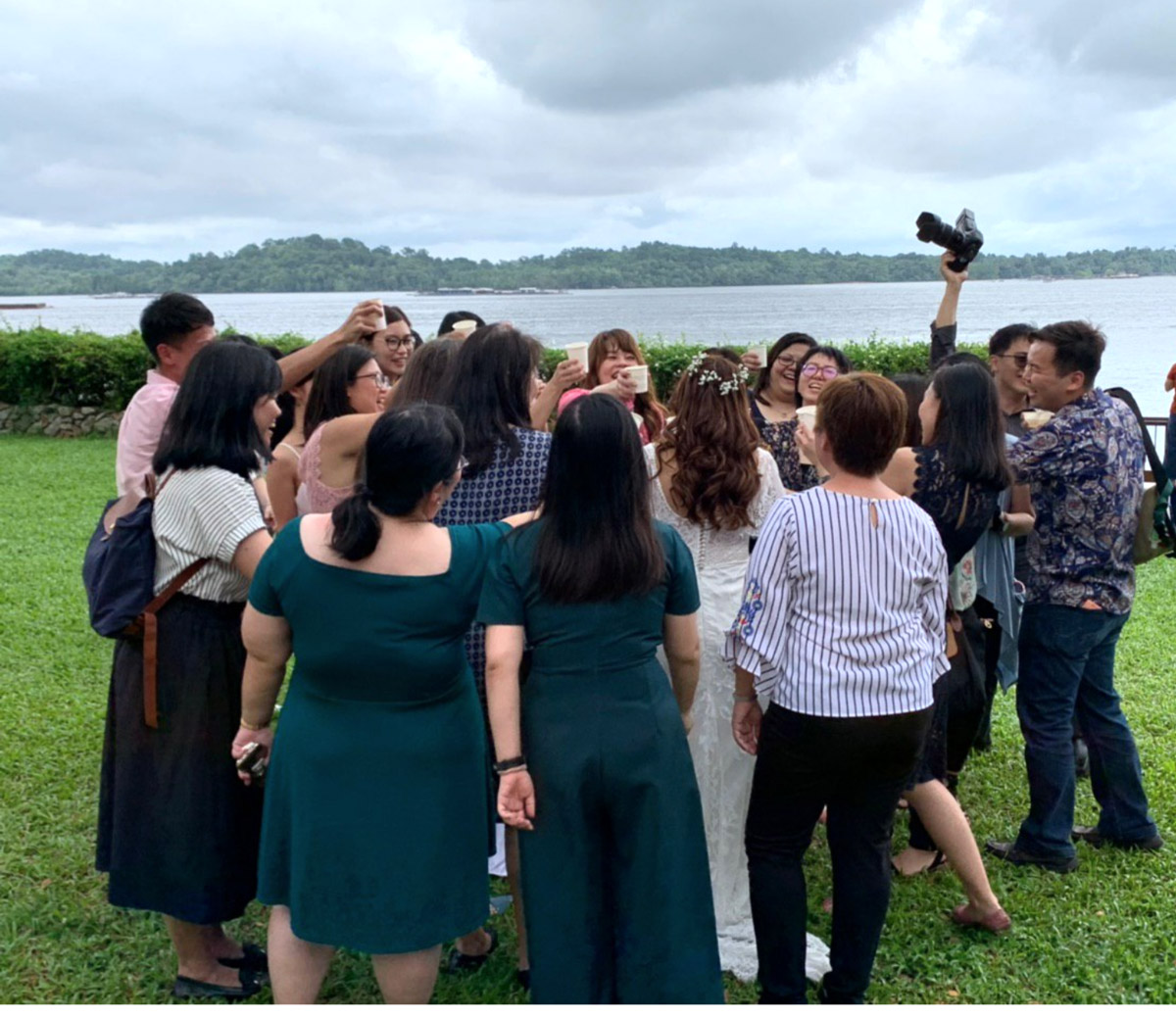 Let's be honest. Often, wedding favours are either impractical or unable to cater to all age groups. As opposed to spending money purchasing these trinkets, renting a food cart may be a better alternative as food can better cater to the majority of your wedding guests.
One example would be a 90s inspired childhood snack bar, which wedding guests of all ages can enjoy. Not only will the little ones be excited at the sight of snacks, but the older generation will also get to relive their childhood memories!
Do note that it is important to request for your vendor to list out the ingredients used in each dish, though, so that guests can avoid foods that they are allergic to.
2. Customise to your heart's content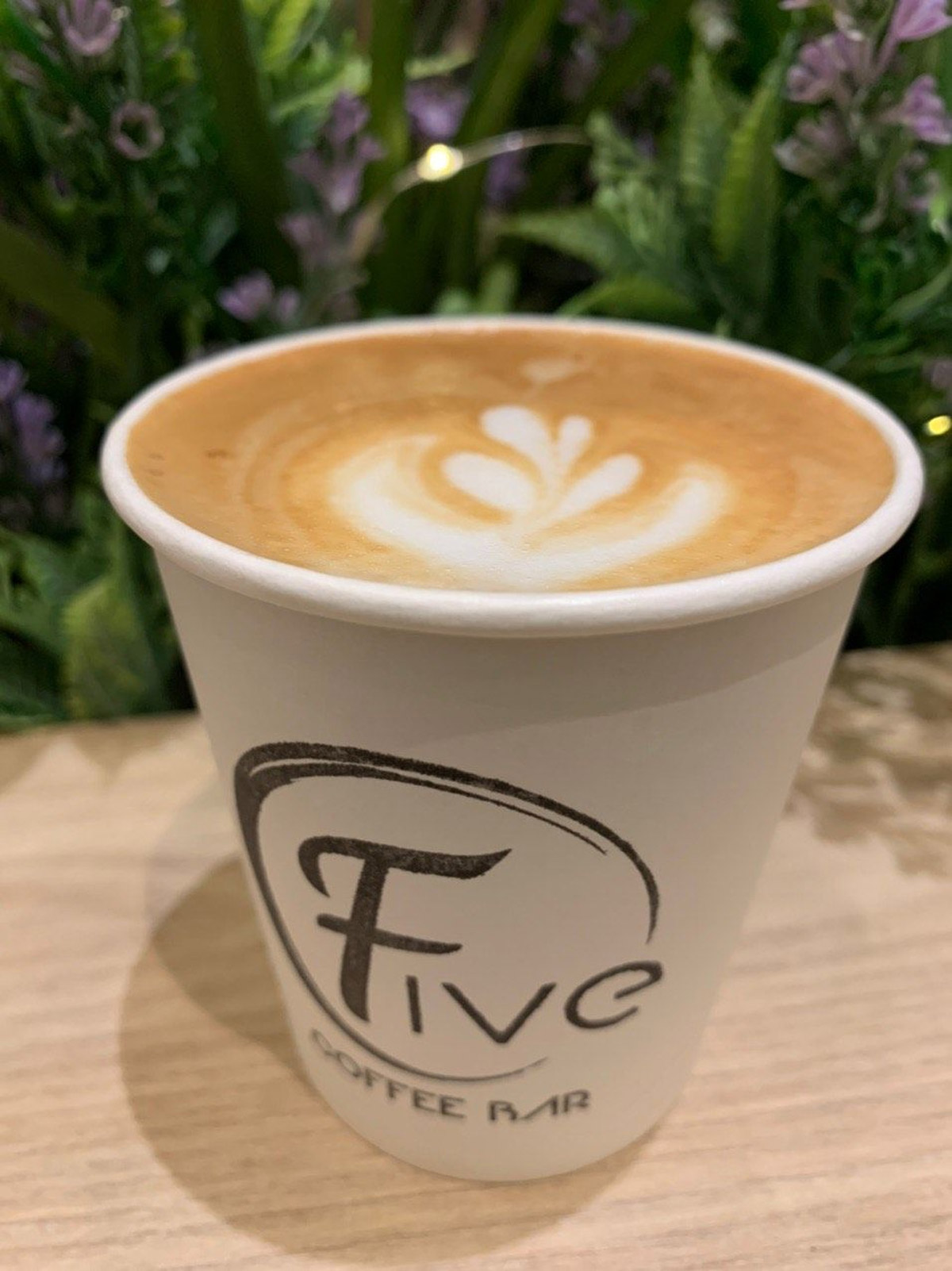 From the food options to the decor of the food cart, food bars often offer many customisable options to suit your overall wedding theme and style. Not only does customising add uniqueness to your wedding, but it also makes your wedding much more memorable and meaningful for your guests. If you have a unique logo, hashtag, or tagline for your wedding, you can have it included in the personalisation!
Plus, some food carts might even allow your guests to customise their orders, which makes the whole experience that much more fun and memorable!
3. Reduce congestion & add entertainment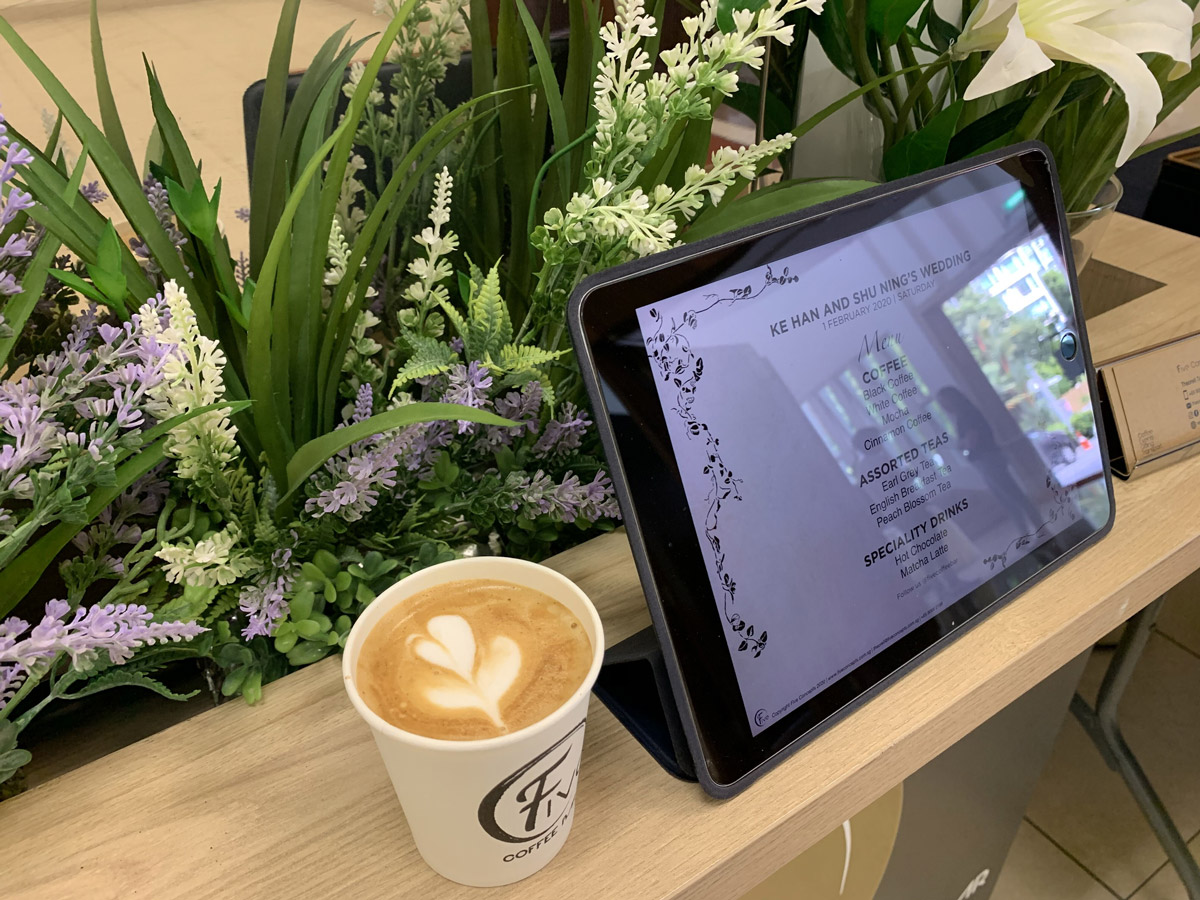 Especially for weddings with a long guest list, having a single-table buffet may not be advisable as long queues are likely to be formed, disincentivising guests from enjoying the food offered. On the other hand, having multiple food carts would reduce congestion as yours guests are more likely to be spread out.
In addition, with more space to mingle around, your guests might be more encouraged to partake in social interactions with others, making the entire mood of your wedding all the more lively and enjoyable.
Food carts can also serve as an added element of entertainment for the guests, because there's always something captivating and exciting about watching your food being prepared fresh in front of your eyes. To add a fun and interactive touch to your wedding, keep this element of visual entertainment in mind when choosing specific food carts — just imagine how spectacular it would be to have a teppanyaki food cart or a coffee bar that does latte art!
4. Keep it fresh and hassle-free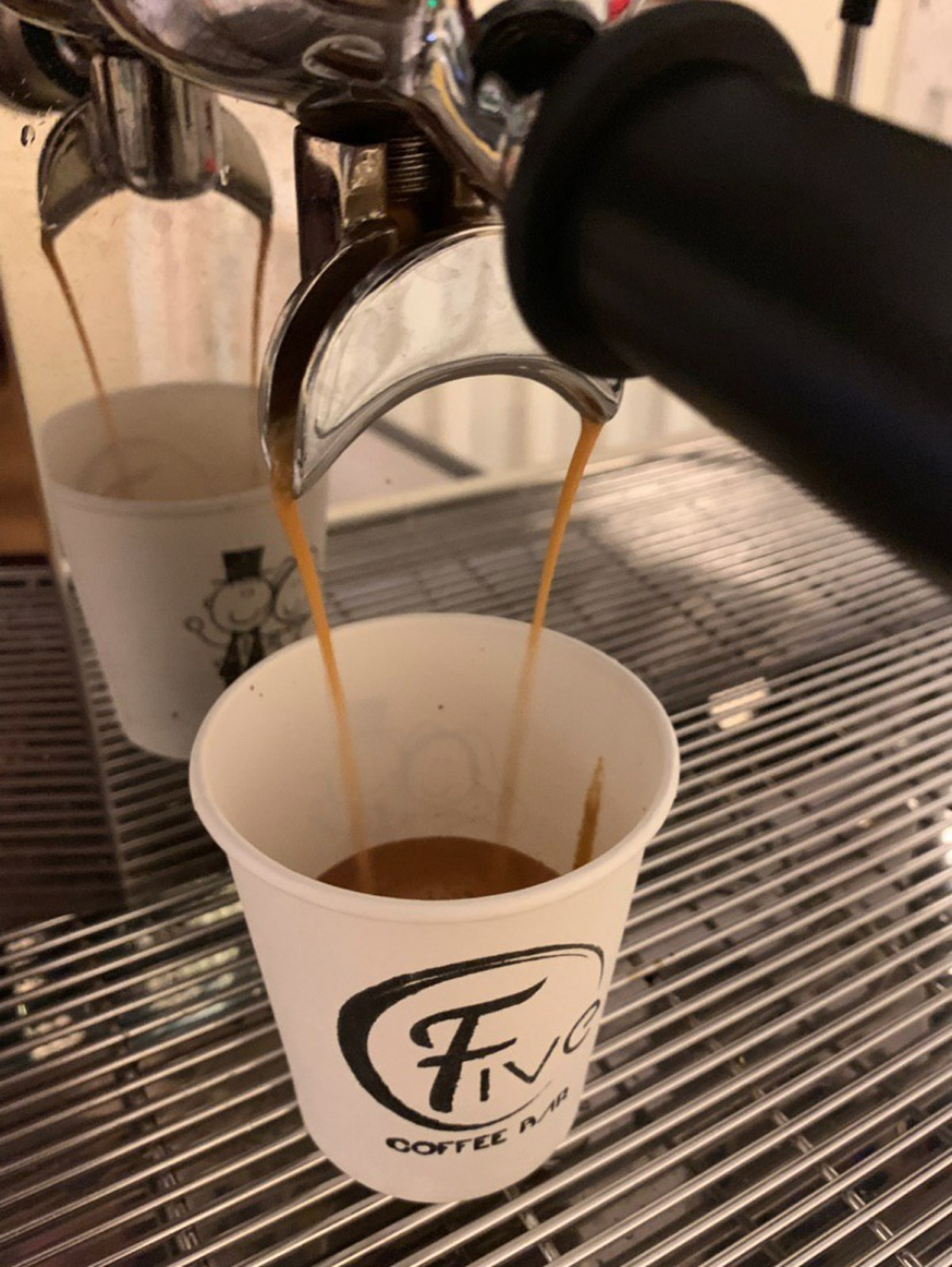 As buffets are normally set up at least 30 minutes prior to the arrival of your guests, there's a chance that the food might turn cold, making it less fresh and palatable than we hoped for. Food carts, on the other hand, allow the option of serving freshly-cooked food and drinks, whether it is freshly-made popcorn, freshly sliced roast pork, or a freshly brewed cup of coffee. As such, this ensures that your guests are being served the best quality of food.
Furthermore, after a hectic and emotional day, the last thing we would want would be to clean up the wedding venue. With that in mind, food bars typically offer manpower in helping to set up and tear down their stations, saving you the hassle of tidying up after your wedding, or going around from table to table to pick up wedding favours that had been left behind.
Elevate your wedding experience with Five Concepts!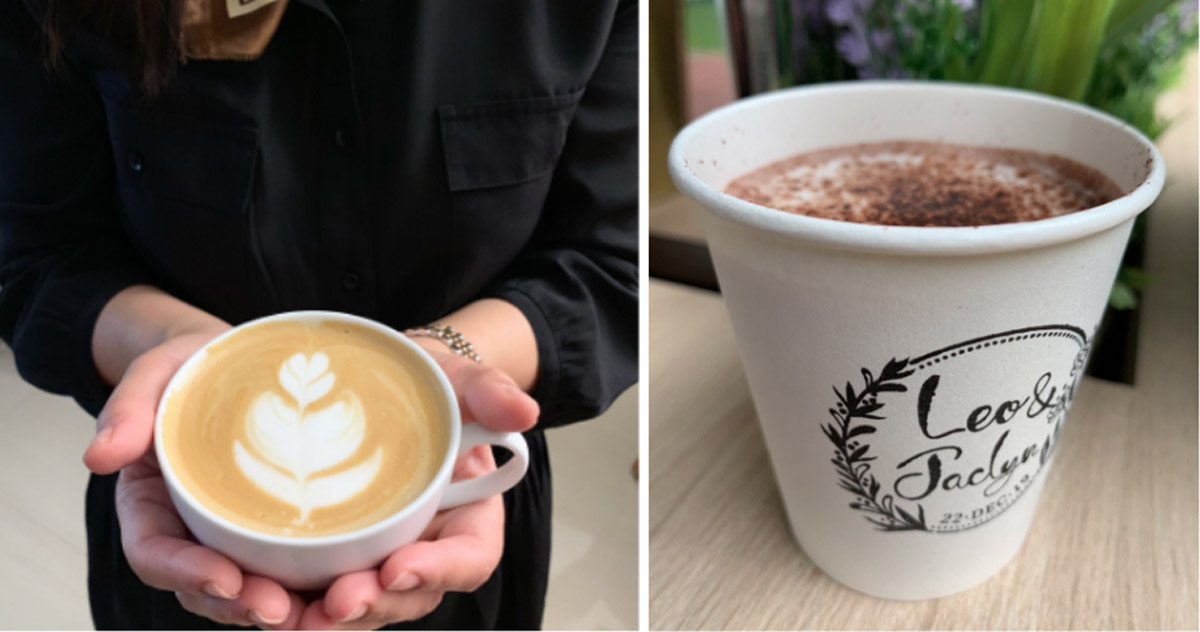 Feeling excited about all the possibilities available with food carts? One such food cart that you can add to your wedding is Five Coffee Bar, which is a mobile coffee cart service recently launched by Five Concepts! Offering a wide selection of coffee, tea, and non-caffeinated drinks that will warm the hearts of all guests, whether young or old, Five Coffee Bar will not only delight your guests but also add a refreshingly premium touch to your wedding.
Coffee lovers can look forward to not just standard black and white brews made from coffee beans that were carefully sourced and selected by their dedicated R&D team, but also treats like Mocha and Cinnamon Coffee!
As for those who prefer a soothing cup of tea or something less caffeinated, Five Coffee Bar also has the crowd favourite Earl Grey Tea, Matcha Latte, and Hot Chocolate, just to name a few.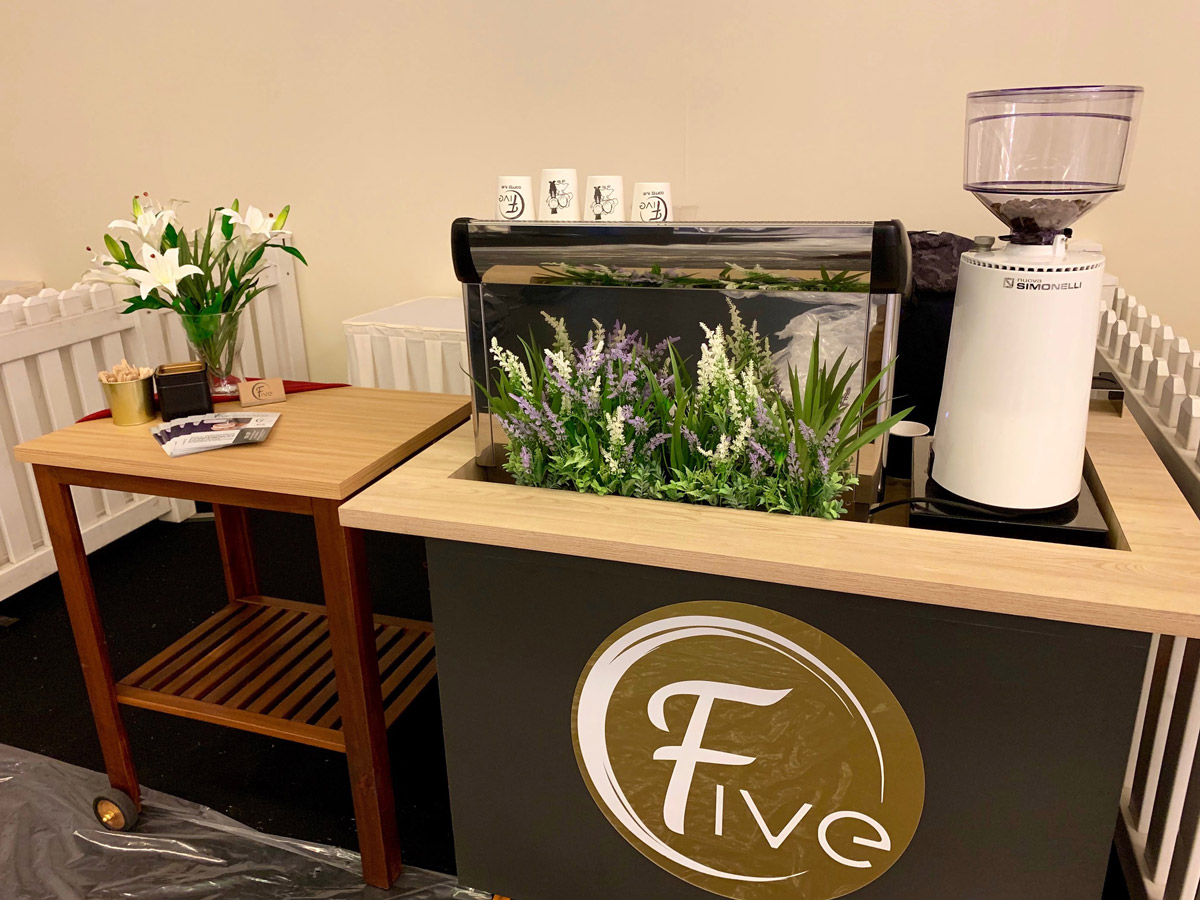 Of course, Five Coffee Bar comes with complimentary set-up and tear-down services, cups and stirrers, coffee beans, milk, and accompanying condiments too, but what sets them apart from the rest is their Dual Group Espresso machine, which not only adds a touch of classiness to your celebration but also increases their ability to serve your esteemed guests piping hot drinks quickly. Coupled with their team of operationally-trained baristas, you can rest assured that you'll be sipping on an artisanal cuppa without having to travel down to your favourite cafe.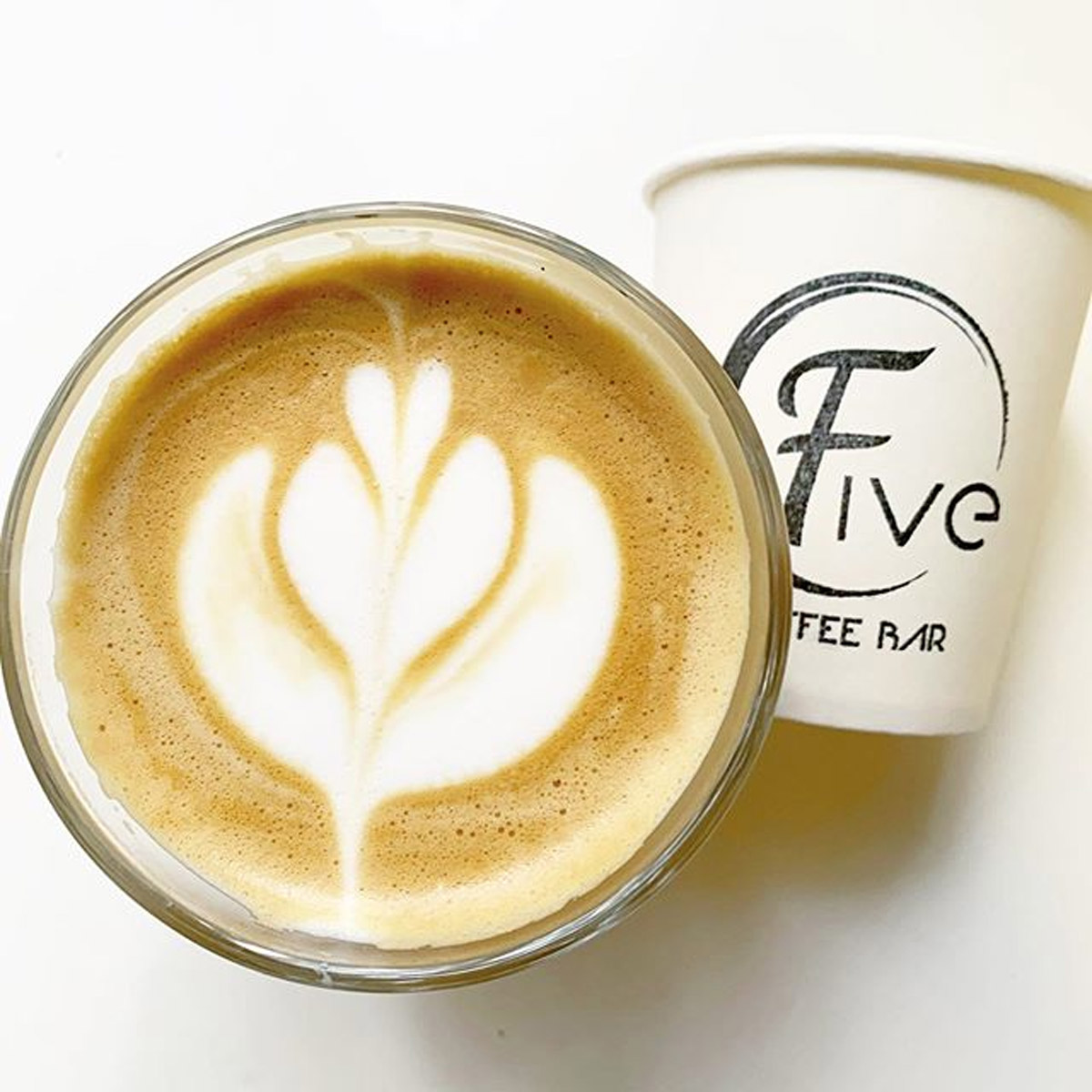 In order for you to create a wedding that is uniquely yours, Five Coffee Bar also provides couples with flexible customisations. This includes the mobile coffee bar itself, personalised cup designs, and customised drink dusting for your guests to have some fun with as well. It doesn't matter if your wedding is held indoors or outdoors either — they are able to cater to both locations!
To find out more about how Five Coffee Bar can elevate your guests' wedding experience and add an elegant touch to your special day at the same time, simply give them a call at +65 9066 2198 or reach out to them via email at theorell@fiveconcepts.com.sg.
Five Coffee Bar (Five Concepts)
Telephone: +65 9066 2198
Email:
theorell@fiveconcepts.com.sg
Website
Facebook
Instagram
________________________________________
This post was written for Five Concepts.
All photos were by Five Concepts unless otherwise stated.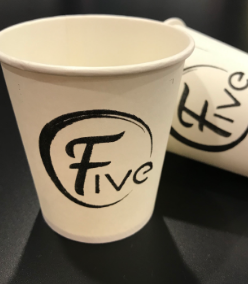 Five Concepts
Rating:

Phone:

90662198