4 Things to Look Out For If You're Planning A Beach Wedding
2019-11-07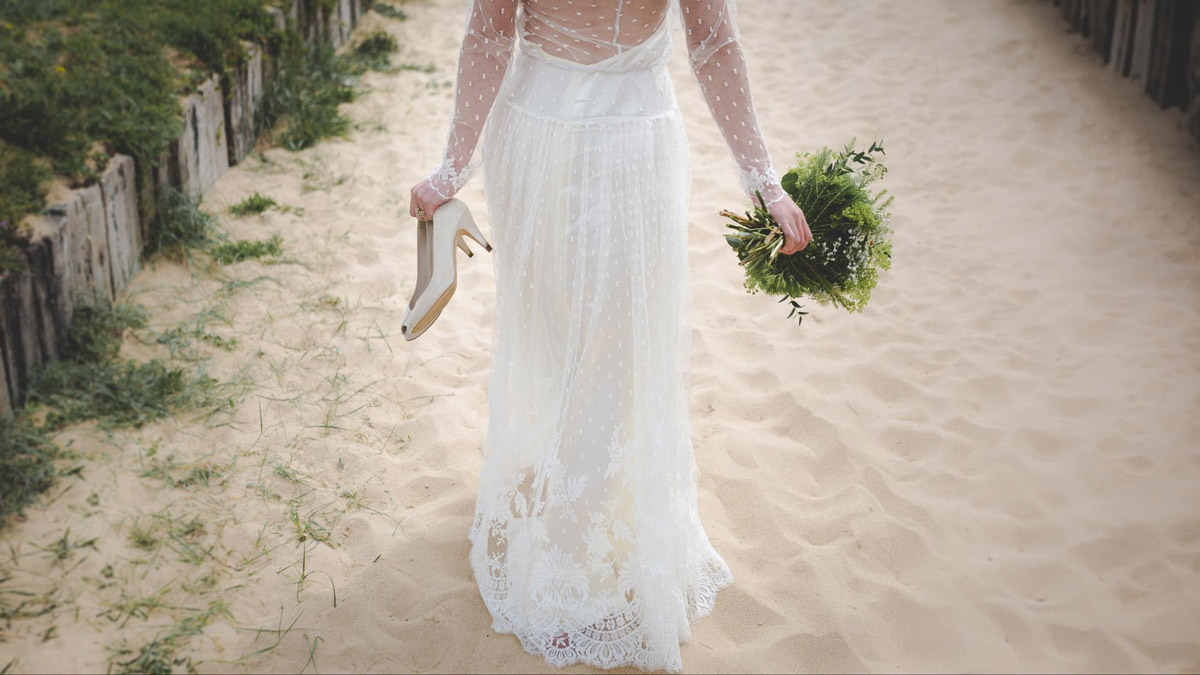 When executed well, a beach wedding can be a gorgeous and memorable event. It makes for an idyllic scene to exchange your vows against a beautiful sunset, overlooking a white sandy beach and accompanied by the crashing of waves. Before you go all-in on your seaside escapade though, there are some things that you and your partner have to take note of.
Weather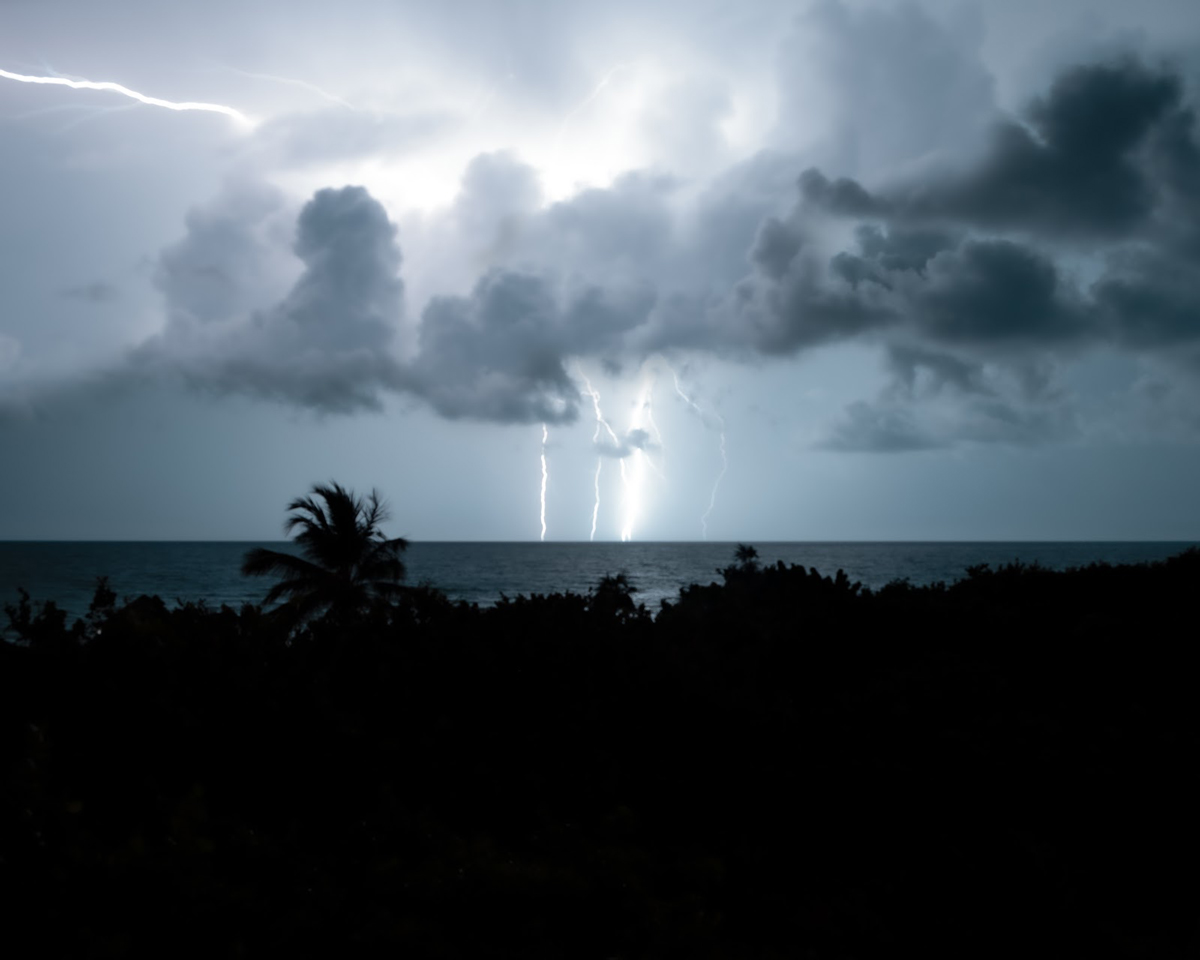 Holding your wedding at the beach isn't just beautiful, it can be cost-effective too. The natural beauty of the beach makes for a beautiful backdrop that doesn't require much decoration to beautify.
Singapore's unpredictable weather, however, means that you and your partner may have to reserve an alternate venue as a wet weather plan. Needing to book another venue would also offset any cost savings that a beach wedding would give you, and moving all your guests to another location would be highly inconvenient and disruptive.
Dress code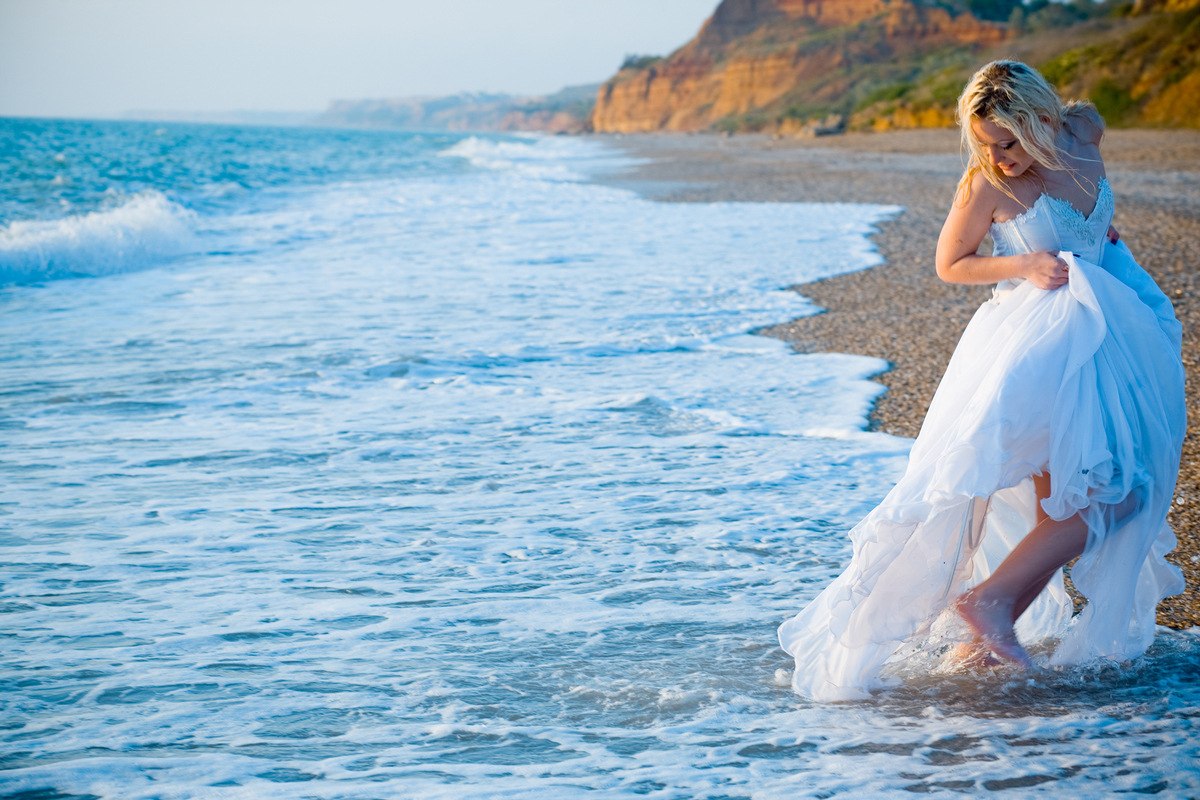 A beach wedding means plenty of sun and sand and may require you to come up with a specific dress code for you and your guests so that they look wedding-appropriate without being inconvenienced. For example, high heels and sequined gowns are hardly beach-faring wear, but being surrounded by people in beach shorts and swimsuits won't make for good wedding photos as well.
Therefore, it is imperative that you and your partner come up with a clear definition of what is and is not appropriate to wear to your wedding. Do take care not to be too restrictive with your lists, as it would mean that your guests have to go out of their way to accommodate your requests!
An uncontrolled environment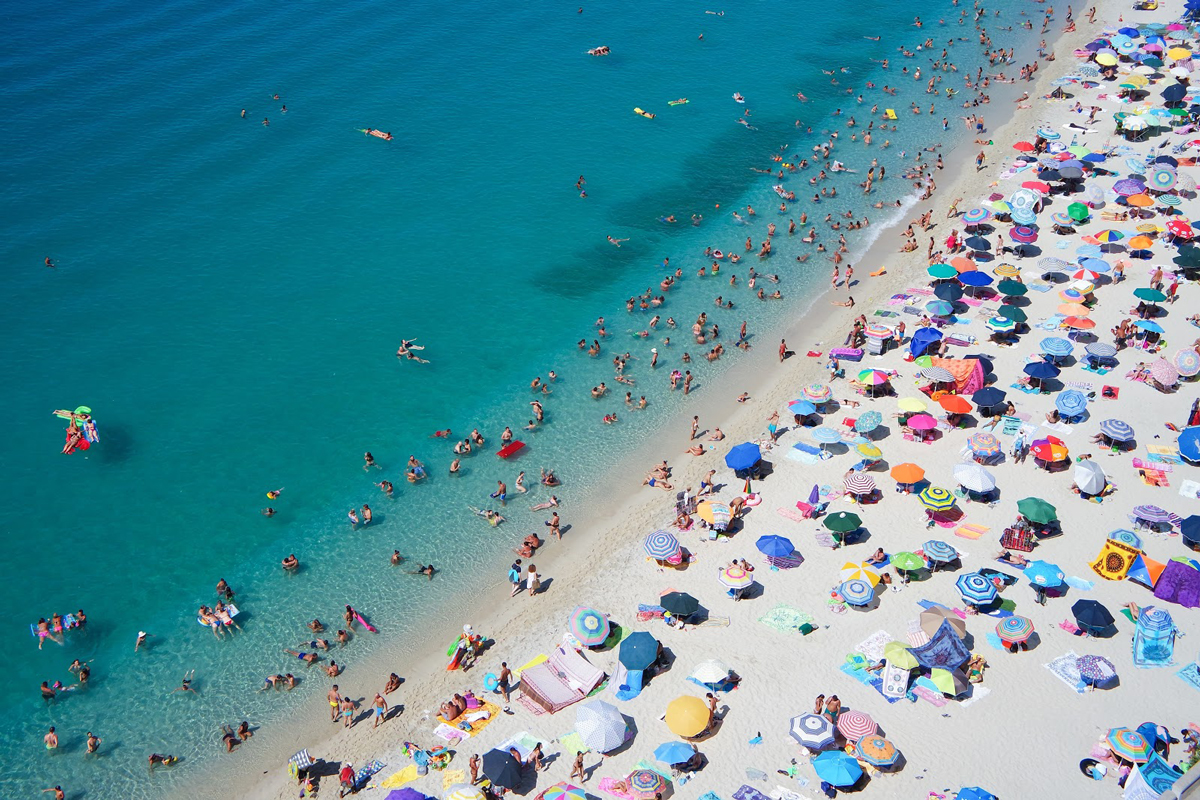 Having a wedding in the great outdoors also means that your event will be susceptible to all sorts of unpredictable circumstances. Beaches in Singapore are usually in or adjacent to public beaches, which can mean disruptions from beachgoers and logistical difficulty for caterers to set up.
In addition to the occasional stray frisbee, beaches are also teeming with wildlife. Whether it's birds swooping in on your food or your guests being food for mosquitoes and other bugs, you and your partner definitely have to take these considerations into account!
Timing is everything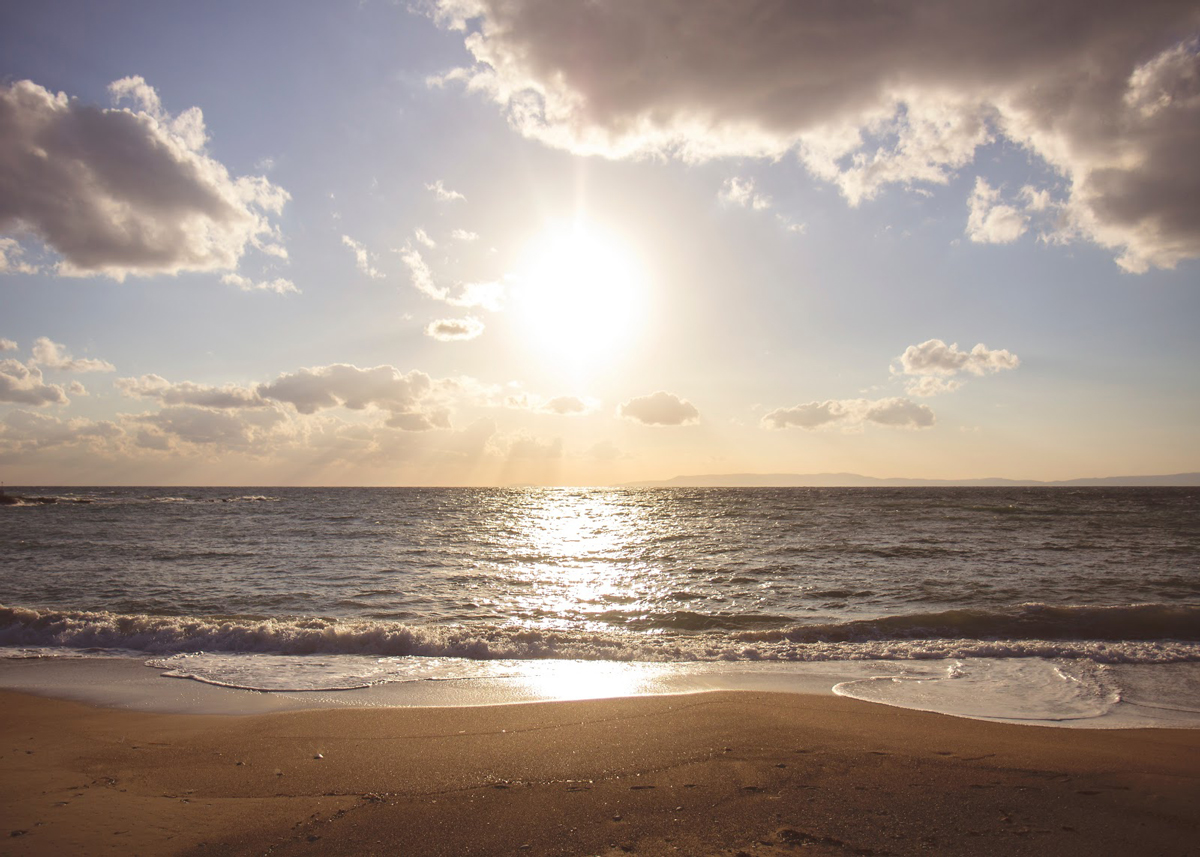 Weddings are notorious for running on insanely tight schedules. This is especially true for beach weddings, as there are even more time-sensitive factors that can have a significant impact on your special day.
Though natural light can help you capture beautiful photos, this is entirely dependent on how you manage your schedule. Too close to the harsh midday sun and your photos will result in unflattering shadows loss of depth. Too close to sunset, and any delays in the programme will make it too dark.
Other time-sensitive elements include the ebb and flow of the tides. This is especially important if you and your partner intend on being close as close to the shore as possible. If you do not take the tide cycles into account, you may find your decorations being washed away.
Best of both worlds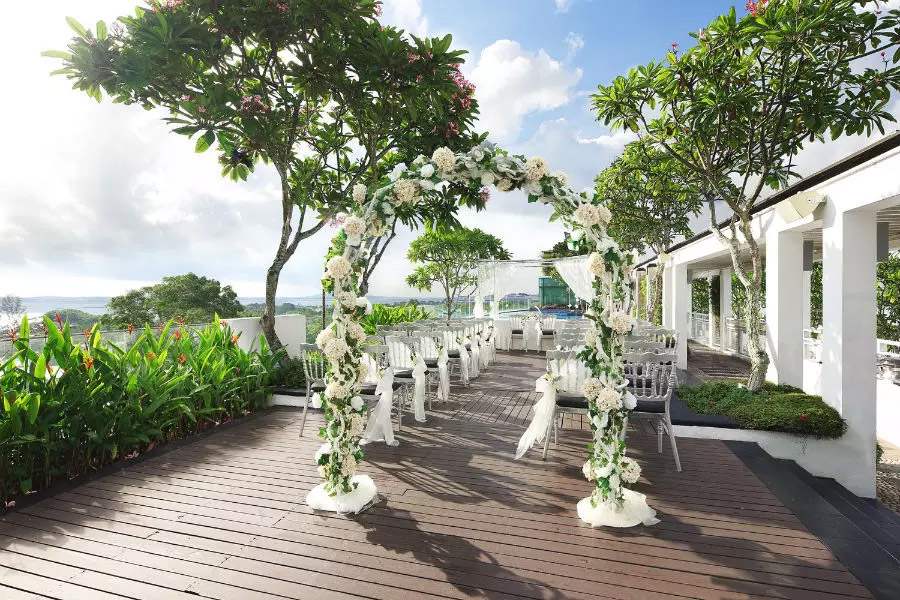 Source: Village Hotel Changi
If you and your partner are dead-set on having a beach wedding but worried about all these inconveniences and potential problems that may occur, there are other options available that provide the same romantic and serene charm of a beach wedding in the comfort of an indoor venue. Enter Village Hotel Changi, which even has a spectacular view of the glistening sea to boot!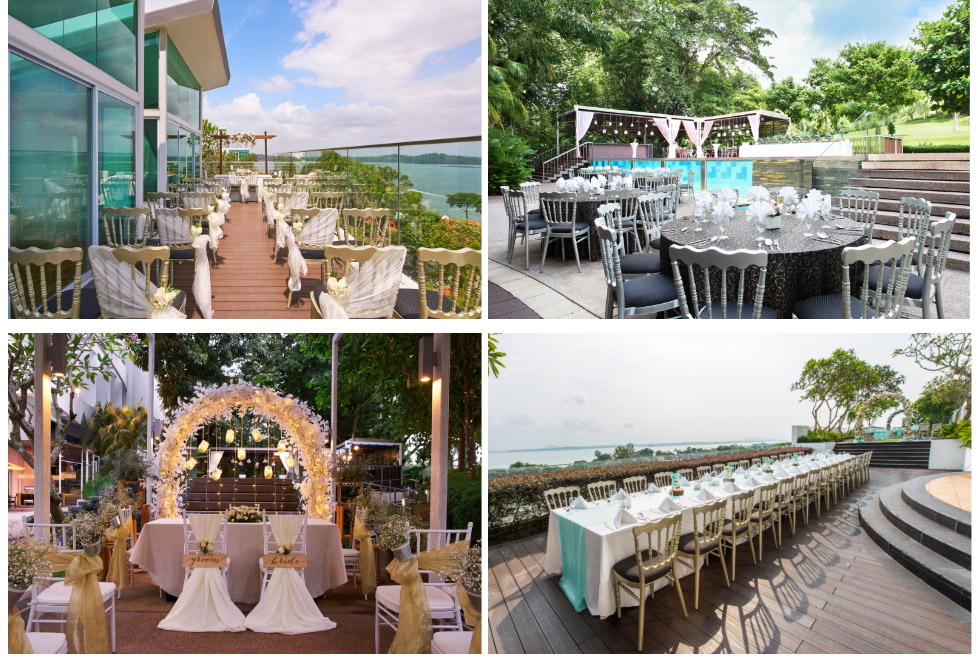 Source: Village Hotel Changi
Located just a mere 5-minute walk away from the Changi Boardwalk and sea, couples who wish to remain true to an entirely outdoor wedding will love Village Hotel Changi's Creek and Poolside venues. Surrounded by gorgeous, lush, green spaces set against the backdrop of the glistening sea, they make for perfect spaces to hold both intimate outdoor weddings and a solemnisation.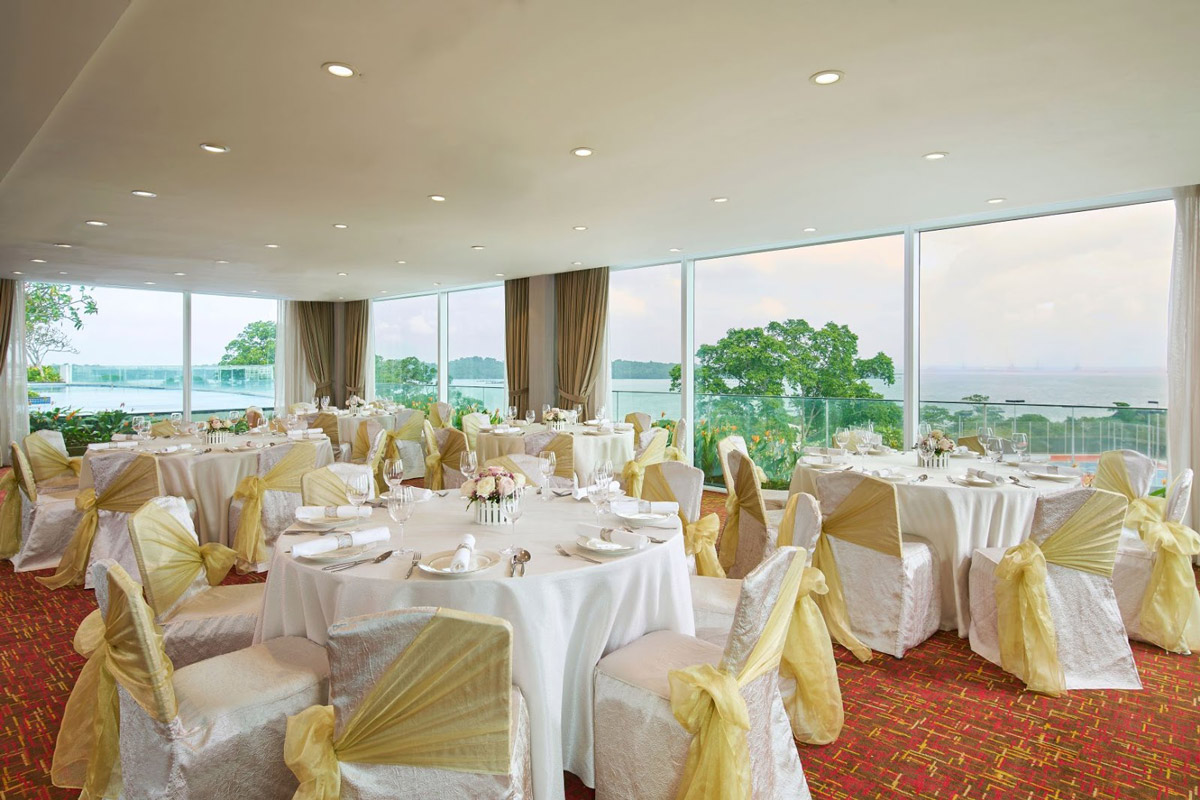 Source: Village Hotel Changi
If comfort is your main priority or if you simply wish to not have to worry about wet weather plans at all, an air-conditioned indoor setting with a more traditional banquet arrangement is also available. With plenty of glass walls and window fixtures, this venue will keep you and your guests cool and shaded while offering a stunning view of the South China sea below.
Moreover, Village Hotel Changi also provides a Halal-certified in-house caterer, which means less planning woes for you and your significant other!
For more information on Village Hotel Changi's wedding packages, you can call +65 6379 7111, or drop them an e-mail at catering.vhc@fareast.com.sg. From now till 31st March 2021, their rates are as such:
Solemnisation
Serenity lunch buffet from SGD88++ per person
Tranquillity dinner buffet from SGD98++ per person
Lunch
Enchanting wedding lunch from SGD938++ per table
Dinner
Eternity wedding dinner from SGD988++ per table
(Mon - Thurs, excluding eve of PH and PH)
Infinity wedding dinner from SGD1,118++ per table
(Fri - Sun, excluding Christmas Eve, Christmas, and New Year's Day)
This article was written for Village Hotel Changi.