Elite Trunk Show!

(14)
people join this
Organizer :
Venue :
33 Tras Street, Singapore 078973
Admission :
Free
Event Date & Time :
2019-11-16 01 : 00 : PM
To
2019-11-16 08 : 00 : PM
---

Events & Contest details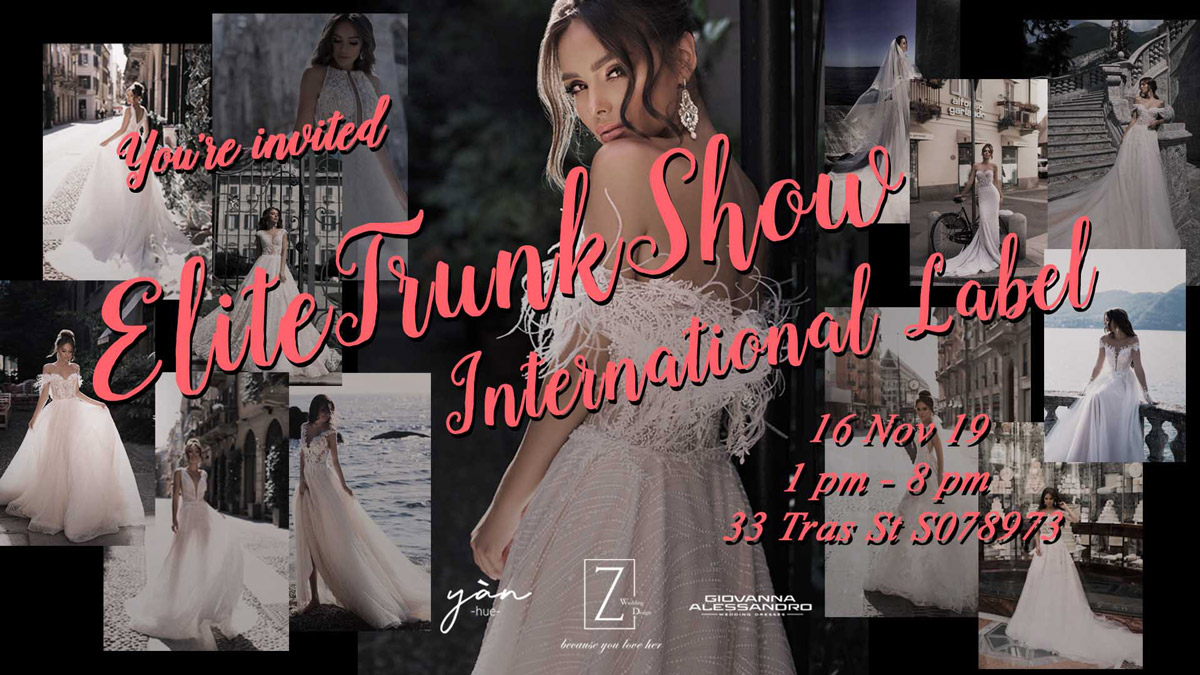 You're invited to our Elite Trunk Show! Featuring bridal labels such as Z Wedding, Yan (specialising in evening gown collection) and international label, Giovanna Alessandro… you're in for a treat! We'll be showcasing a Trunk Show of these gowns, followed by a workshop and personal consultation for all interested couples to ensure you're fully prepped to begin your bridal hunt. Expect to see these exclusive gowns up-close for retail and rental, it's an event that's definitely not to be missed!
Program timeline
1pm-3pm: Introduction with High Tea
3pm-4pm: Bridal Trunk Show
4.15pm- 5.30pm: Wedding Workshop
5.30pm-8pm: Personal Consultation
Why should you choose Z Wedding?
We have the best combination of bespoke gown collection, professional make-up artists and photography team. As we are the one and only bridal boutique to work together with Chris Ling International Photographers, you can only expect the best results for pre-wedding studio/outdoors/overseas/actual day photography & videography. On top of that, we believe in providing the best for our fashion-forward brides. Therefore, our brides can look forward to being spoilt with new sample gown launches on a consistent basis and also with MTM services.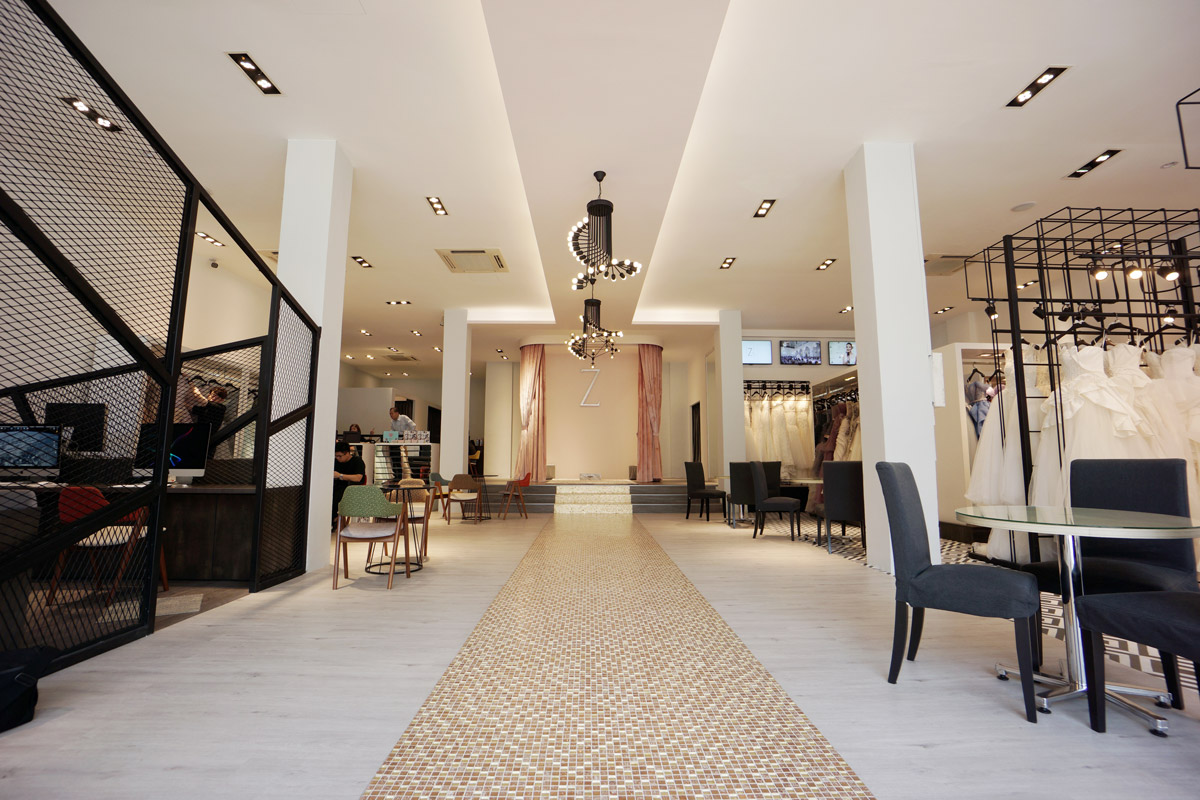 What makes Z Wedding different from the others?
We pride ourselves in offering an all-rounded professional solution to wedding couples that's not limited to just gowns, bridal make-up*, or photography. In fact, we believe in providing services way beyond that basic trio. We *go above and beyond and take care of your final reveal to all your guests at your wedding banquet by providing you with our one and only March-in Class in Singapore.
How will it be suitable for you?
If you are looking for professional services and advice rather than just focusing on checking a to-do list, Z Wedding's Open House will be ideal for you. Instead of an one-package-fits-all-deal, we believe in providing a value-added service by helping you build a bundle that would cater to your needs and preference without bursting your budget.
Instead of a group workshop, we will be holding one-on-one sessions with our couples and dedicating our full attention to your needs. This ensures no detail gets missed out and we look forward to meeting you soon!
---

Gallery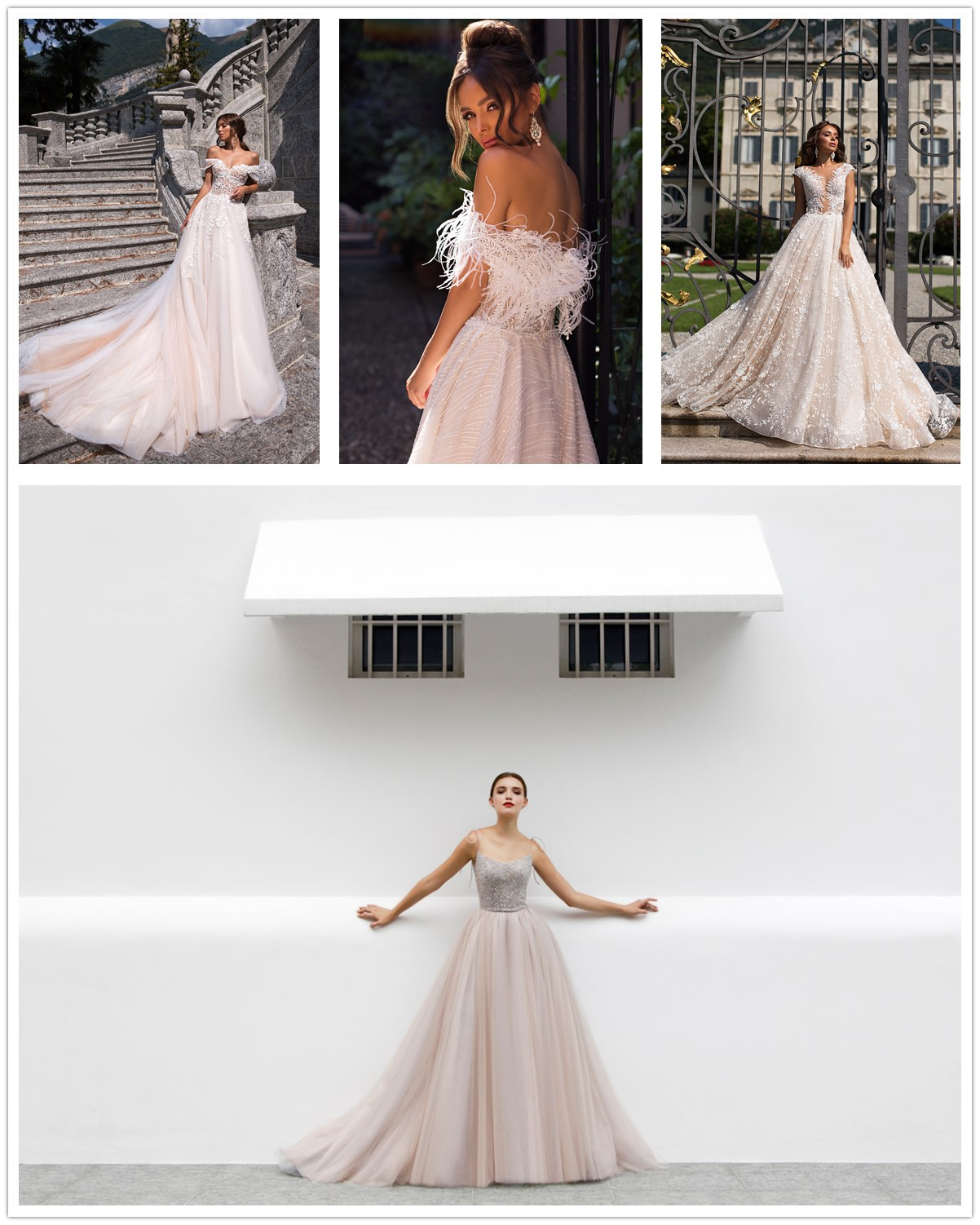 Please fill in the application information *