5 Double Duty Dresses for the Season of Partying
2018-12-20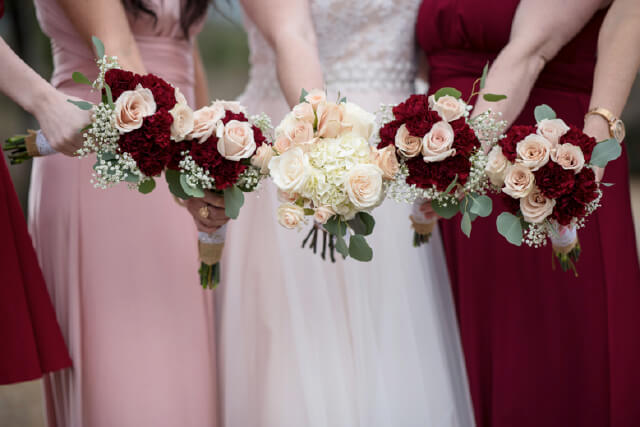 The common complaint is that bridesmaid dresses are worn once for the wedding and then stuffed to the back of the wardrobe never to be seen again. Sadly, that's also the fate of many a party dress, bought for that Christmas dinner party and then left to gather dust at the far end of your closet.
This won't be the case with these five dresses that can be worn to any party (including that Christmas party you've been stressing about) and the wedding you're supposed to be a bridesmaid at next year.
(L)ace It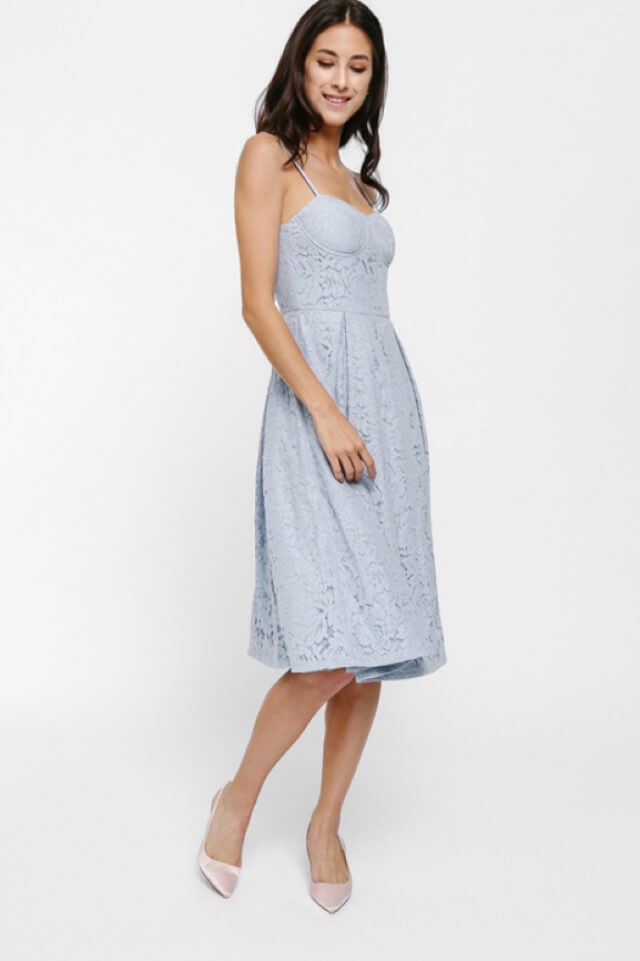 Source: Love, Bonito
You can't go wrong with lace, especially not with the Laurae Lace Bustier Midi Dress which is made of premium lace with a polyester lining for ultimate comfort. With a slight V at the back and a hidden zip, this dress is all-round flattering and functional with pockets at the side. The bustier cut with an in-sewn padding is a pretty touch that adds to the romantic feel of the dress. Available in dusty rose, dusty blue and maroon.
Laurae Lace Bustier Midi Dress, $56.90
From Love,Bonito
At Weddings (and Most Other Parties), We Wear Pink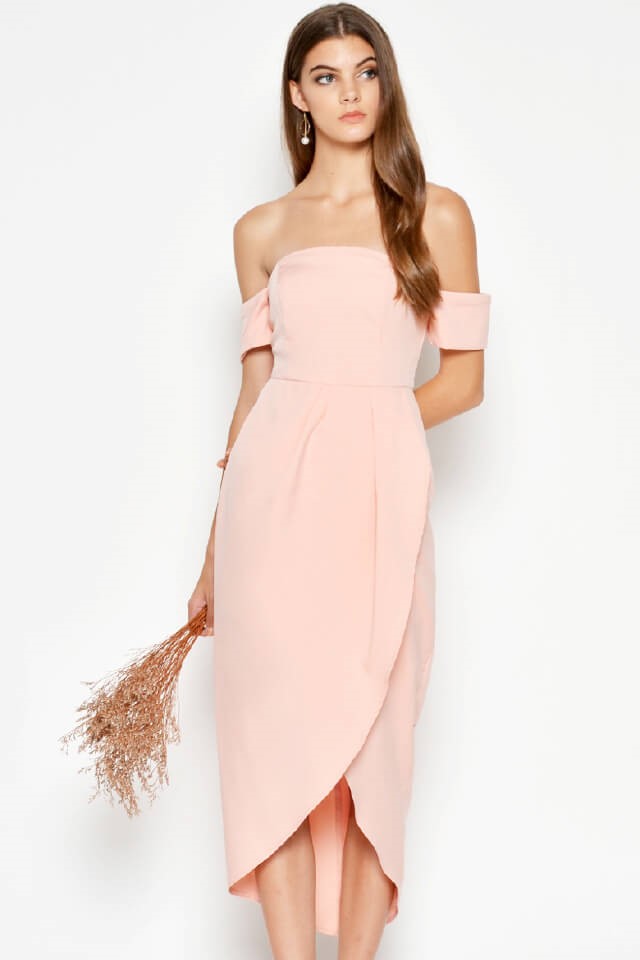 Source: Love & Bravery
This Agata Off Shoulder Dress Pink is both chic and sweet with a lovely off shoulder neckline and eye-catching foldover skirt. The anti-slip neckline with an inner boning at the chest area allows you to wear this dress the entire night with no worries at all. Lined with satin, you can be certain that this pretty pink number won't compromise your comfort. The streamlined design of this midi dress also gives you an elongated look and emphasizes your sleek figure.
Agata Off Shoulder Dress Pink, $42
From Love & Bravery
One Dress, Endless Possibilities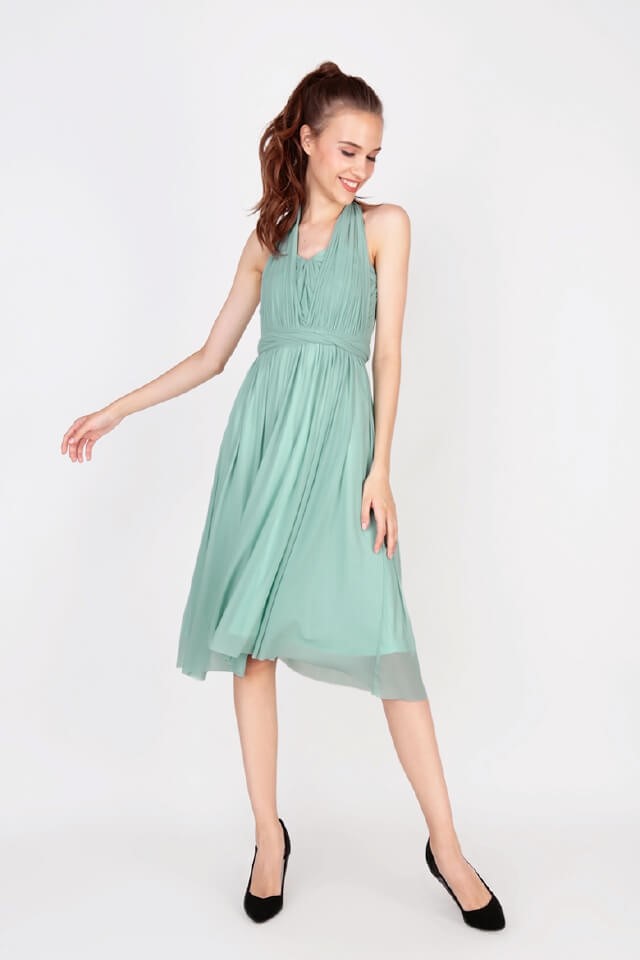 Source: AforArcade
If you're the kind of person who won't be caught dead in the same outfit twice then this Juliette Mesh Midi Dress is for you! Incredibly versatile, you can style it as a tube dress or a halterneck dress and more. Wear it one way for a party and another for the wedding. Fitted with a concealed boning for structure and silicon anti-slip bands for security, you can wear the Juliette Mesh Midi Dress without fear. Apart from willow green, this dress also comes in blush, malibu blue and lilac.
Juliette Mesh Midi Dress, $43
From Arcade
Rags to Ruffles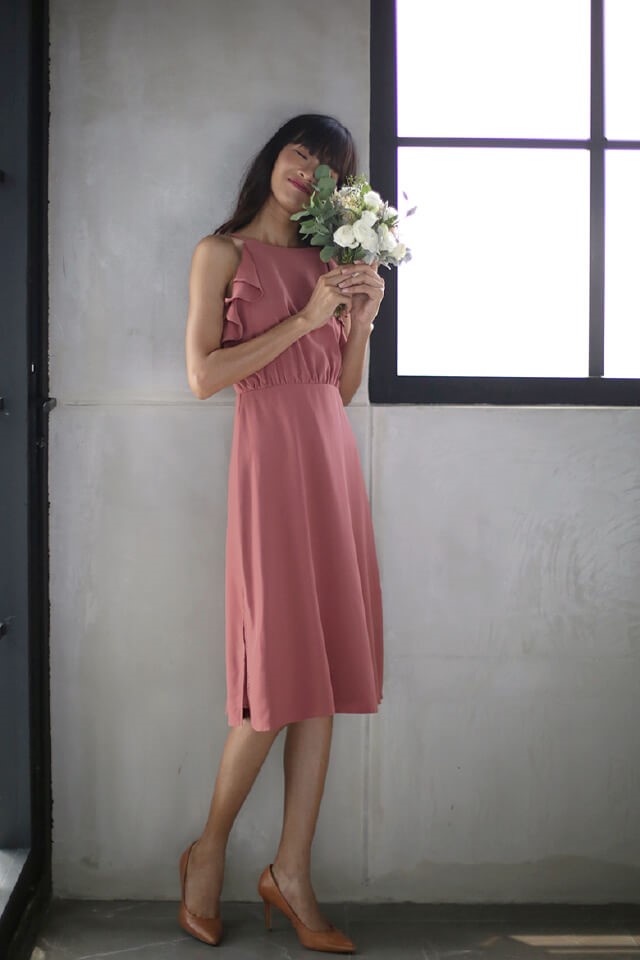 Source: The Tinsel Rack
Elegant and simple, the rosewood Chloe Ruffles Midi Dress is all you need for that office party and then later on, for your stint as a bridesmaid where you exude soft femininity. The ruffles at the edges of the top add a romantic flair to the gathered upper half that leads into the clean lines of a midi skirt. Also available in cherry, white and baby pink.
Chloe Ruffles Midi Dress, $45.90
From The Tinsel Rack
Wi-llow(ve) This Dress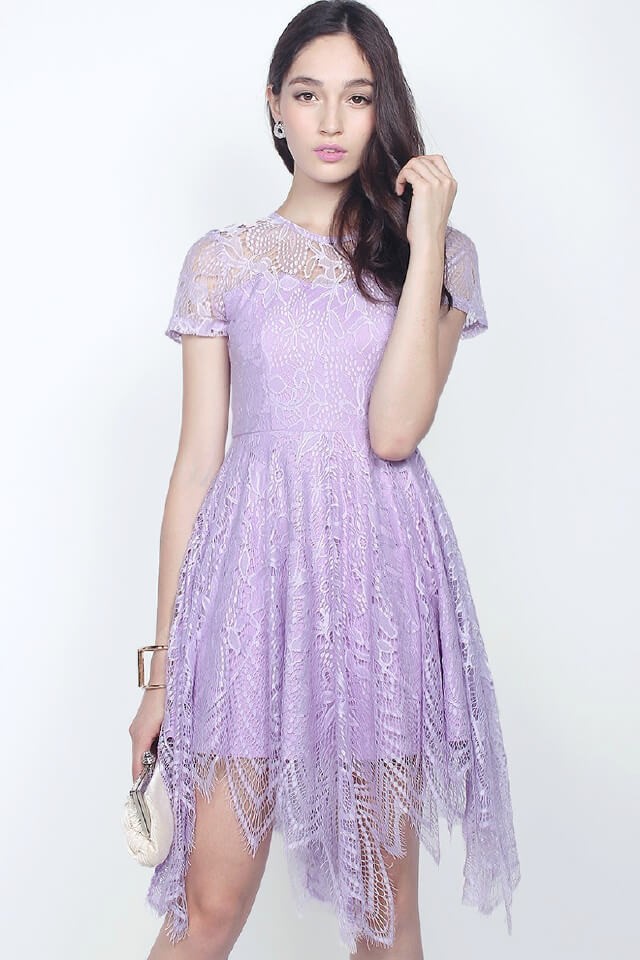 Source: fayth
Detailed with intricate, delicate lace patterning, the Willow Dress stands out from the crowd with its unique design and uneven hemline. This gorgeous dress is also versatile and can be dressed up or down depending on how you accessorise it. Take it to a garden wedding or a Christmas party with friends without breaking a sweat! The cotton-polyester blend of the lining will ensure that you remain comfortable throughout any event. Find this dress in lavender, iris and blush.
Willow Dress, $38.90
From fayth
Regardless which celebration you're attending, whether you're exchanging gifts or toasting to the happy couple, you'll be shining in these brilliant dresses that can be worn over and over again.