5 Important Wedding Questions that Every Bride Has & Must Know
2020-09-05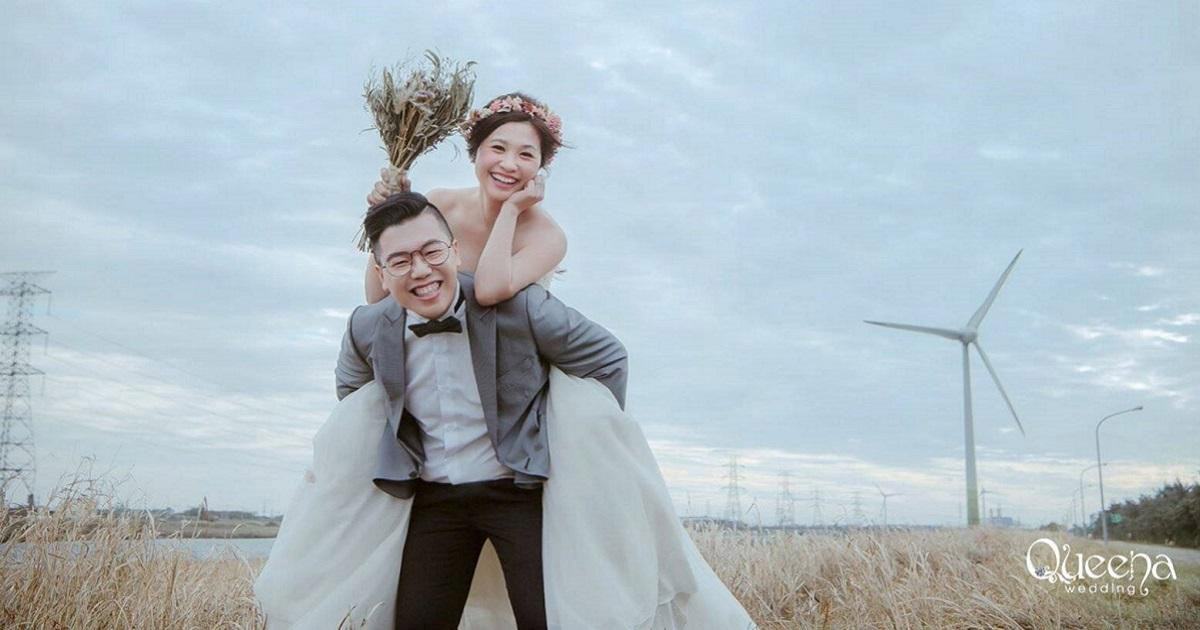 Planning a wedding is a new experience filled with many unknowns for most of us. We know that there are many things to be done; a long checklist waiting to be completed, but where do we start and how do we do it right?
Meant for all the brides-to-be who have no wedded friends to turn to for advice, this guide is here to answer all your questions and give you a clearer head start in your wedding planning journey. Keep calm, read on, and start planning!
1. How early should I start planning my wedding? i.e. trying on dresses, finding a PG/VG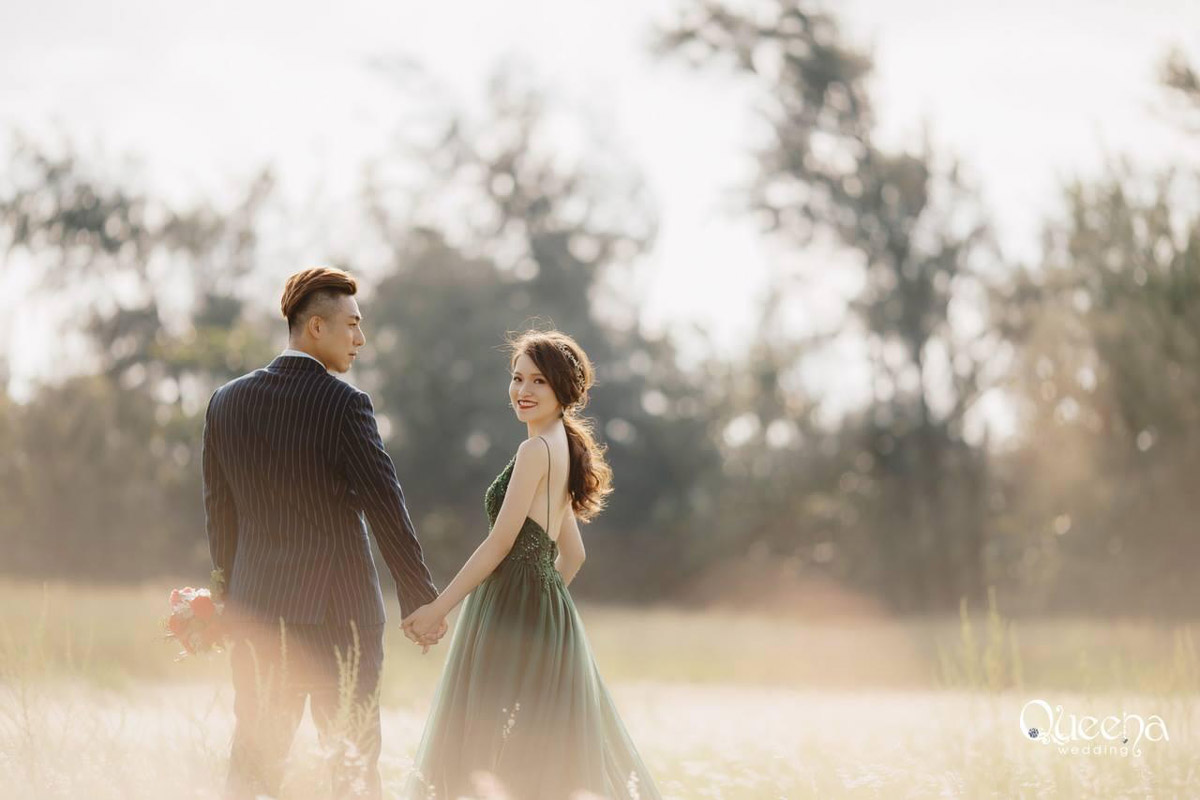 A: You might have heard of other brides-to-be planning their wedding as early as 1 to 2 years in advance. That's because it's never too early to get started! While it is possible to plan a wedding within 6 to 8 months, planning even before that will help you to avoid a lot of last-minute stress, space out your workload evenly so that you can breathe easier (since you're most likely balancing other commitments as well), and get a better shot at securing your ideal vendors.
As for how early you should start searching for each component of your wedding, a wedding planner would be able to give you a proper rundown of a comfortable timeline. However, the general rule of thumb is to select a couple of potential dates first, decide on your wedding budget, then start looking for your ideal wedding venue based on those and a wedding planner if you need one.
Your wedding dress, photographer and videographer should be confirmed no later than 6 months before the wedding, so make sure to start searching for a bridal boutique before then!
2. How do I know which dress and makeup style suits me best?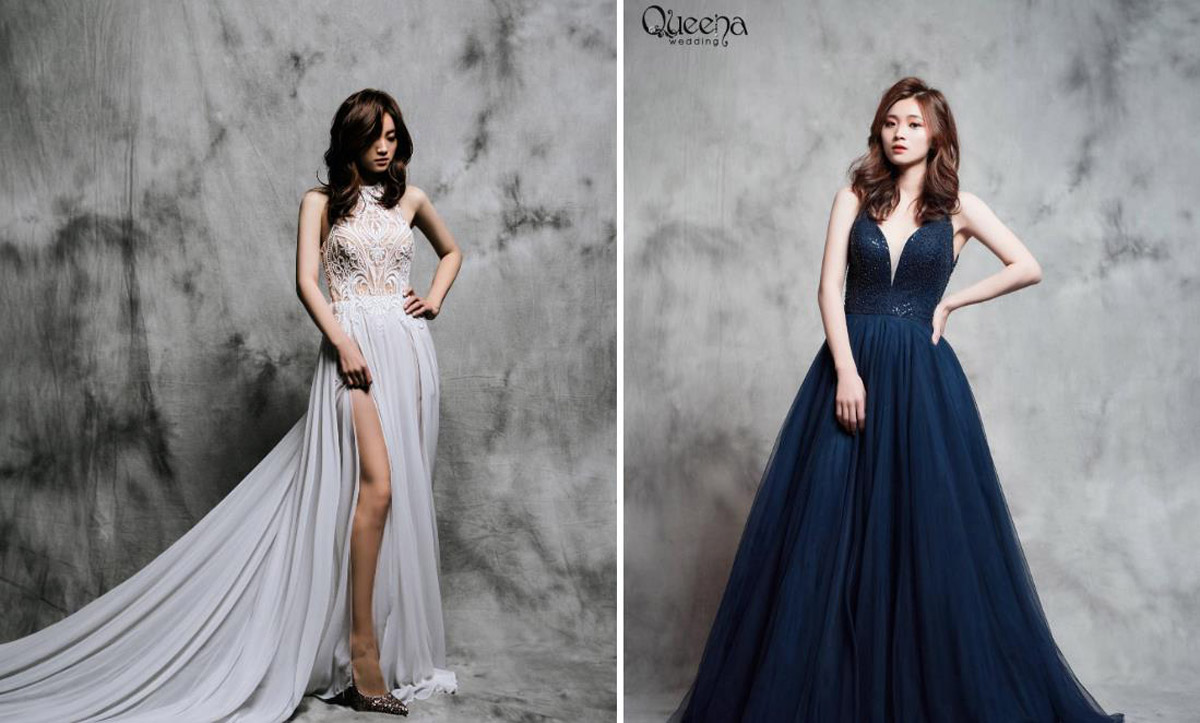 Source: Queena Wedding Singapore
A: First off, besides knowing what you like, you will need to have a good understanding of your body type in order to find a dress that fits you like a dream. Certain fits and cuts will look more flattering on specific body shapes, so finding the one that best complements your natural curves and body type will never go wrong.
As for your makeup style, be it smoky and glamorous, sweet and neutral, or bright and attention-grabbing, it is entirely up to your preference as well. However, your features will play a part in determining the details of your makeup look and hairstyle — ie. the shape of your brows, the tone of your makeup (warm or cool), the shape of your eyeliner, and so on. Usually, a professional gown expert and makeup artist would be able to best advise you on what highlights your natural beauty the most.
3. I'm not very good with posing for cameras — what can I do to make myself look more natural and relaxed in photographs?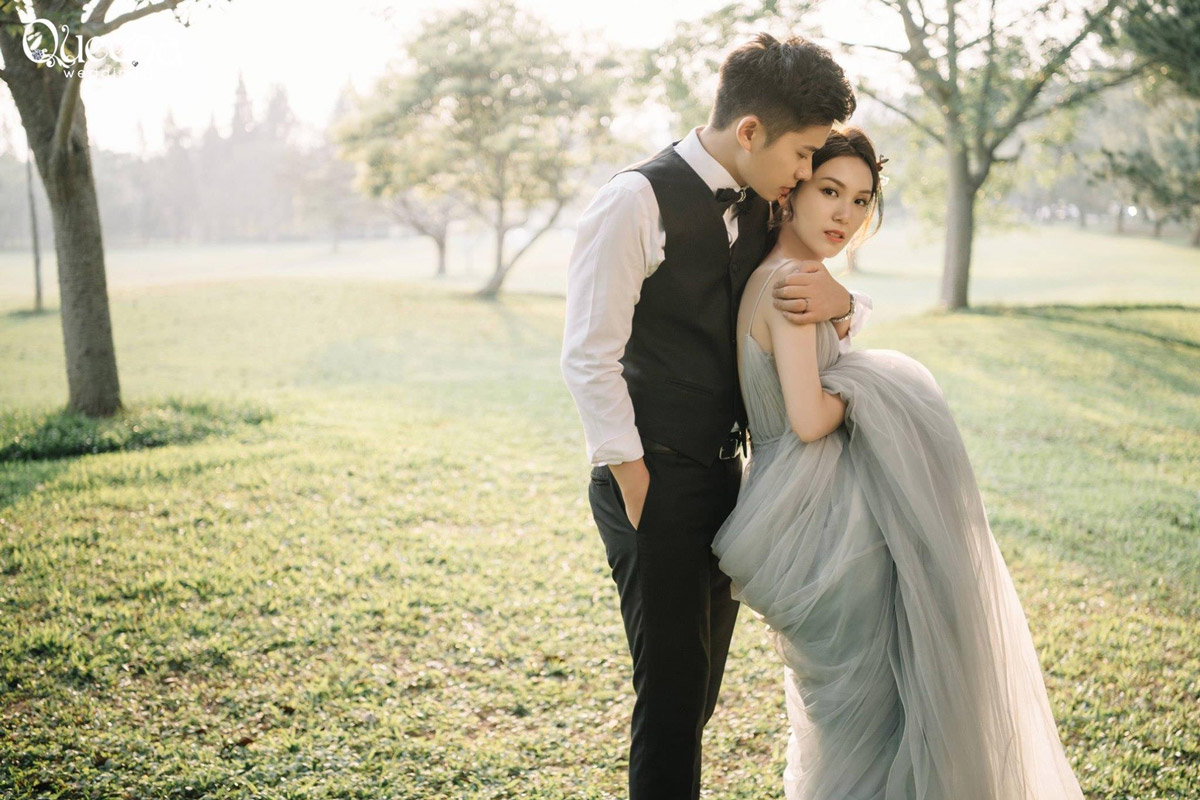 A: There are more camera-shy people in the world than you think, so you're not alone in this! Here are a few tips to help you pose more naturally in front of a camera:
● Source for pose inspirations online — Pinterest and bridal sites are your best friends!
● Practice posing in front of a mirror. Find out which is your good side and what are the best angles not just for your face, but for your body as well.
● Engage a photographer and/or videographer who makes you feel at ease and work on building rapport with him/her. The more relaxed you are with the people around you at your shoot, the more genuine and candid you will appear on camera because you're able to focus entirely on having fun with your sweetheart!
Of course, having a skilled and experienced photographer is imperative. A professional wedding photographer is typically someone who has the expertise to anticipate and capture only your best sides and will go out of their way to make you feel as comfortable as possible.
4. Can I have a nice wedding even when on a budget?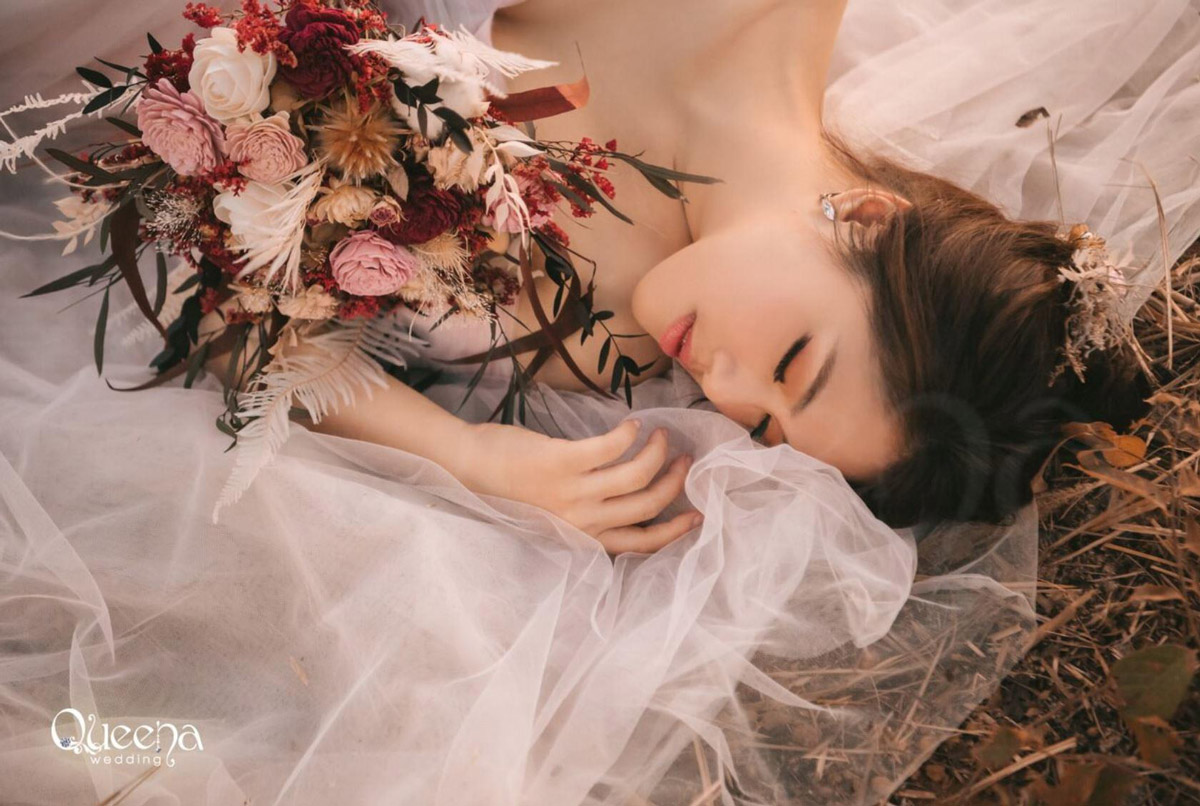 A: Of course! While you may have to manage your expectations accordingly to your budget, that's not to say that your dream wedding is entirely out of reach. One way to amp up your wedding without bursting the bank is to engage one-stop-shops such as bridal boutiques, which typically offer comprehensive and cost-effective packages.
Besides gown rentals, photography, videography, and hair and makeup services, some bridal boutiques such as Queena Wedding even offer wedding decor, wedding stationery, styling services, and emceeing to give you more bang for your buck.
5. Is pre-wedding photography and videography necessary?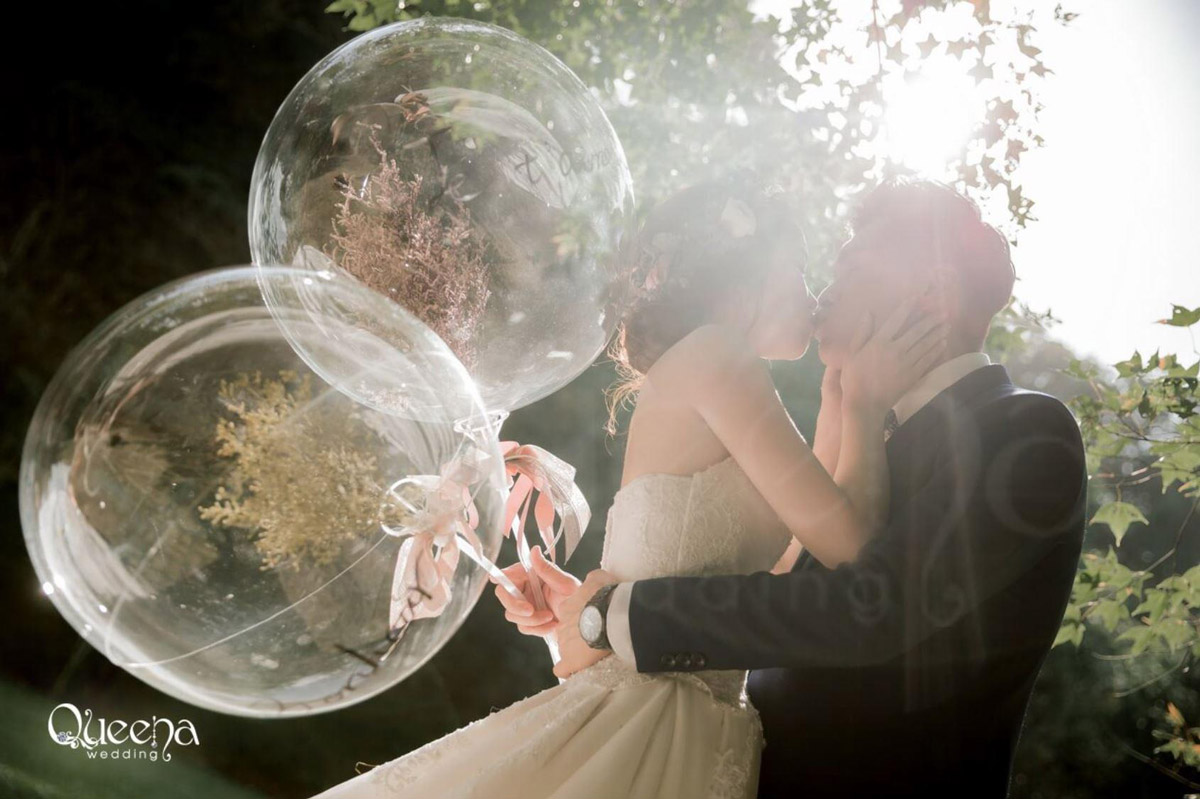 A: Technically, pre-wedding photography and videography are not considered essential per se, but most brides feel that they are good to have for several reasons. Firstly, it's a fun breather from the stress of wedding planning. Secondly, it allows you and your partner to create even more fun and special memories.
Thirdly, as brides and grooms are very busy on the actual wedding day, there's often little time available for a proper photoshoot — pre-wedding photography and videography shoots ensure that you can have as many memoirs of your love story and wedding bliss as you want without having to rush and compromise on the quality or quantity.
Finally, pre-wedding photography and videography shoots are golden opportunities for you and your photographer and videographer to get to know each other better. As mentioned before, this helps to put you at ease in front of the camera and improves your working chemistry, ensuring an even more smooth-sailing wedding day with actual-day photographs and highlight videos that you will be satisfied with.
Queena Wedding makes achieving your dream easy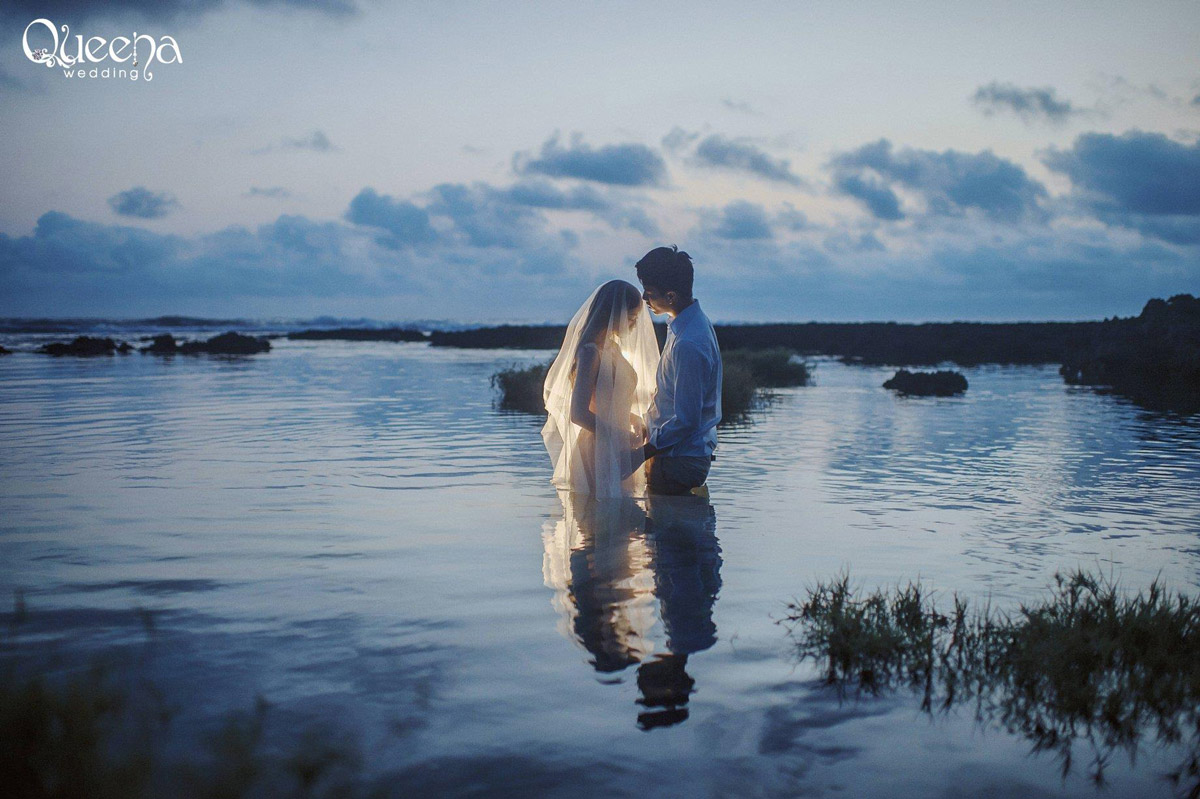 Now that these doubts have been answered, the steps to take to make your dream wedding come true should be a lot clearer. To ensure that the process is as smooth-sailing and stress-free as possible, Queena Wedding of the Beattie Group, one of Taiwan's biggest bridal companies, is now on our shores!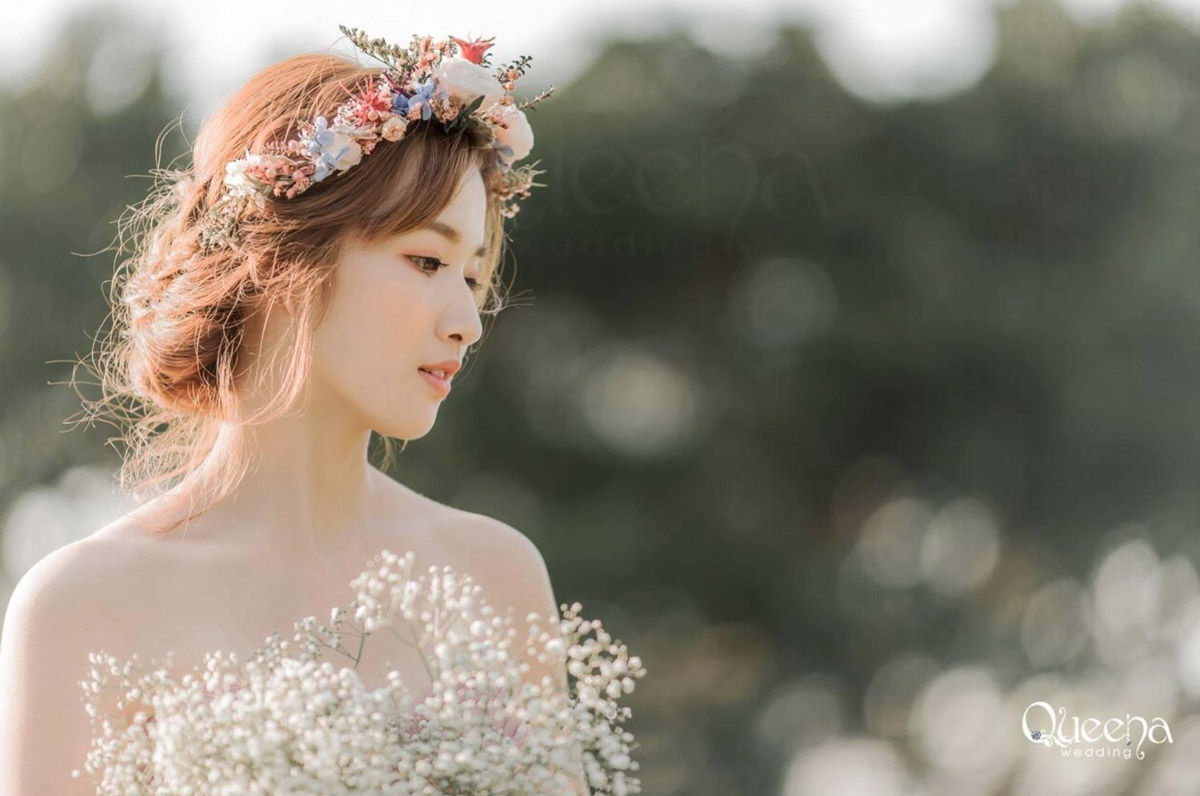 Transform into a floral goddess with Queena Wedding's professional makeup artists!
Opening its arms to brides-to-be here in Singapore, Queena Wedding is widely lauded for its lack of upselling and hard-selling. They never force couples to purchase more than they require, but at the same time, they offer a wide range of services that include gown rentals, photography, videography, hair and make-up, wedding décor, stationery, and emceeing, as mentioned earlier, so that they can cater to all your possible wedding needs — providing a convenient and cost-effective solution to making your envisioned wedding a reality.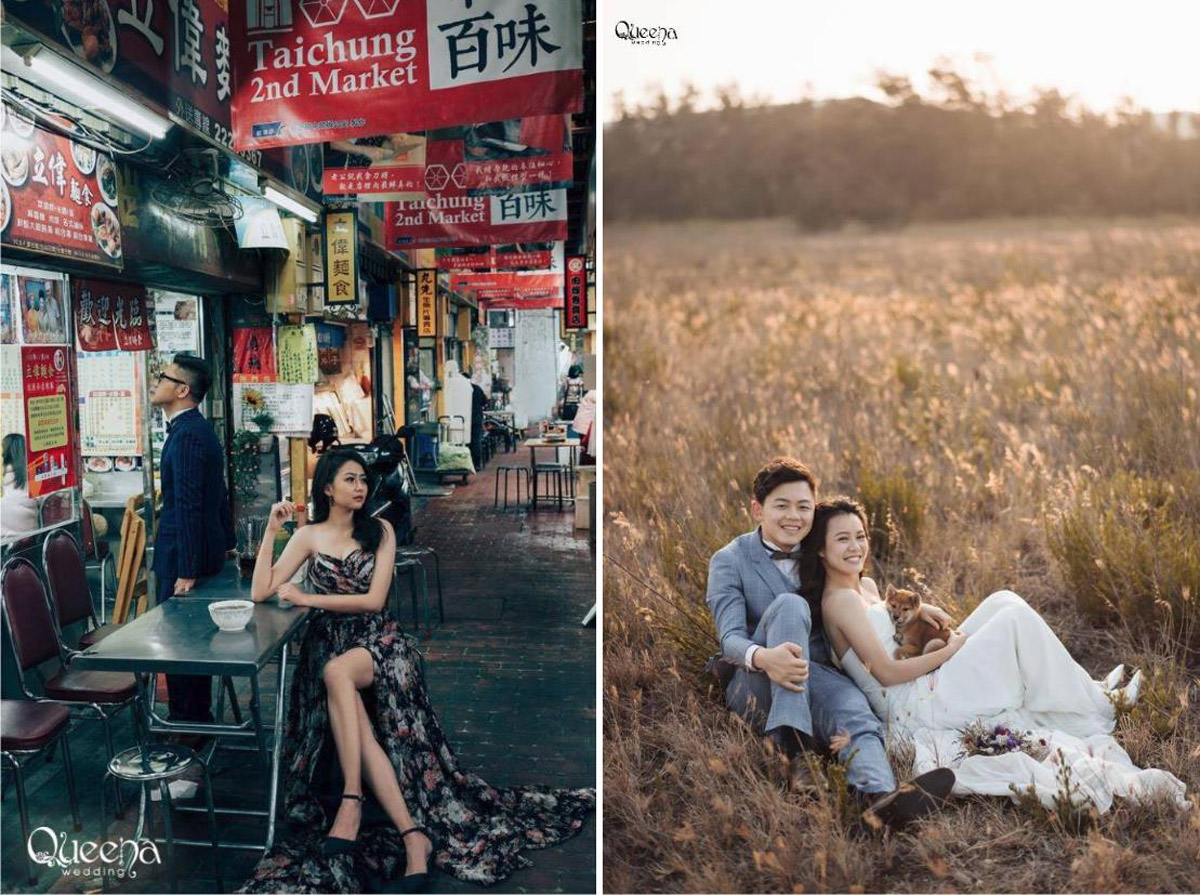 No matter your style, Queena Wedding will deliver photography concepts suited to your personality and preferences.
Explore their wide range of gowns, have a look at their extensive portfolio of breathtakingly-stunning destination wedding shoots and creative local wedding photography concepts, watch their cinematic wedding films, and read what past couples have to say about the impressive services at Queena Wedding's website.
If you wish to contact the team for more enquiries, simply drop them a message here, email askus@queenawedding.com, or WhatsApp +65 9878 7967.
Note: In accordance with safe distancing regulations as mandated by the Government, Queena Wedding now only accepts customers by appointment basis, and customers are limited to 2 pax per appointment.

Queena Wedding
Address: Oxley Bizhub , Blk 69 Ubi Road 1, #09-32, Singapore 408731
Opening Hours: 13 PM- 9PM daily, closed on Thursdays and PH
Office Tel: +65 6341 6860
WhatsApp: +65 9878 7967
Website: www.queenawedding.com
Facebook: Queena Wedding Singapore
Instagram: queenaweddingsg
________________________________________
This article was written for Queena Wedding.
All photos were taken from Queena Wedding.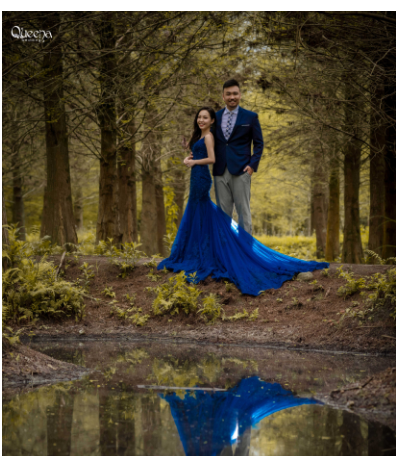 Queena Wedding Pte Ltd

Rating:

Address:

Oxley BizHub, 69 Ubi Road 1, #09-32, Singapore 408731

Phone:

6341 6860 / 9878 7967