5 Tips for Hosting a Kid-Friendly Wedding
2019-04-20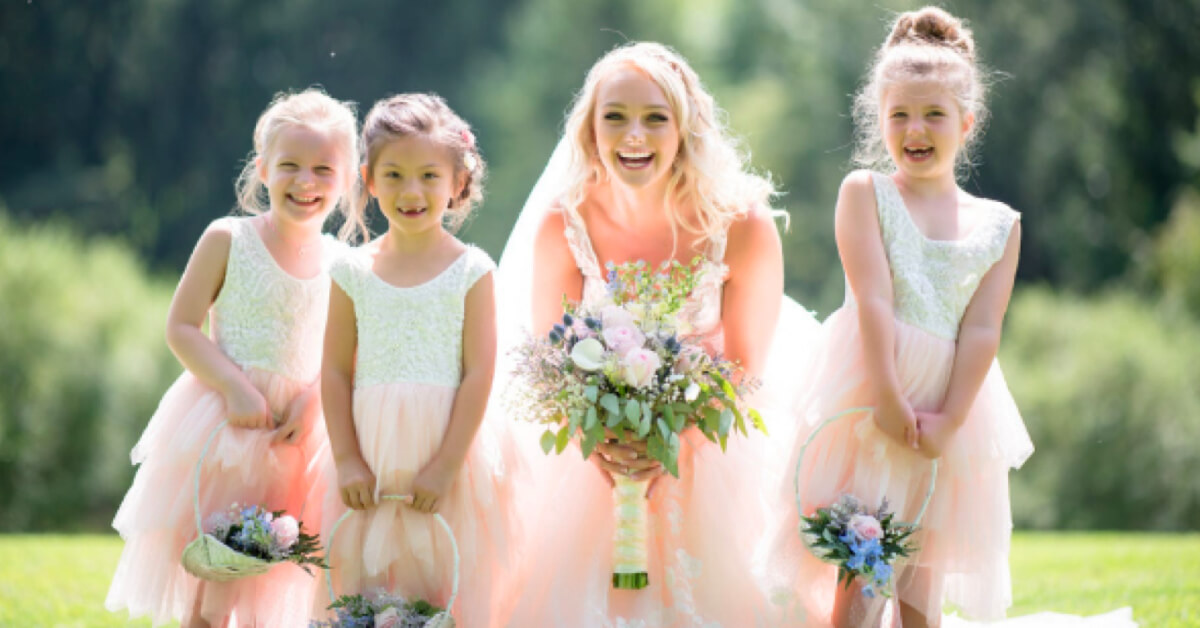 When planning for a wedding, couples tend to plan it for the enjoyment of adults, considering that the majority of your guests are just that. However, if you're planning to extend an invite to the little ones in your lives (or your guests' lives) it's only expected that you organise something for them too.
Unsurprisingly, adult celebrations may leave your little guests feeling restless. As such, here are 5 ways for hosting a kid-friendly wedding for the little ones attending!
Kids Zone
Instead of risking an interruption or having the parents ducking out of the ceremony to attend to their kids, create a space for the little ones. If your venue and parents of the children are agreeable, cordon off an area especially for the children with activities for them. If your budget allows, hire a babysitter or entertainer to ensure adult supervision. This way, they can keep themselves entertained and everyone is reassured of their safety as you go about exchanging vows with the love of your life.
Kids Table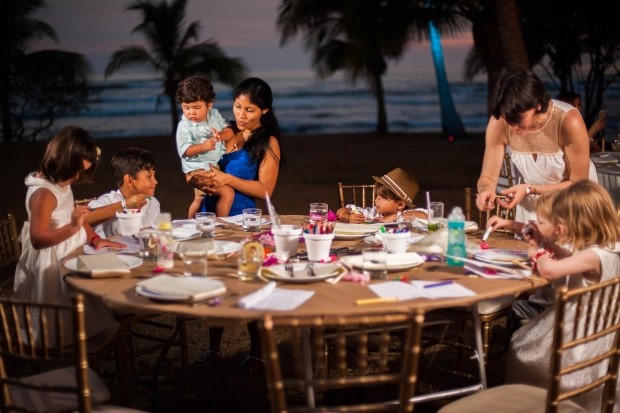 Source: weddingscostarica
If there are enough children attending, seat them together at a table of their own. This way, both parents and children can enjoy themselves in the company of people of a similar age. The kids' table can also be tailored to accommodate children with activity booklets in place of centrepieces and kid-friendly cutlery instead of the usual fragile ones.
This way, the little ones may feel just as special, appreciated and even make a friend or two! However, do be sure to check if the parents are comfortable with being seated away from their children during the wedding reception.
Kid-Friendly Meals
A child's meal preferences tend to differ from adults so consider planning a separate menu for them. Alternatively, opt for a buffet meal instead of a plated dinner. This way, their parents are able to prepare a plate according to their child's favourites.
Kid-Friendly Playlist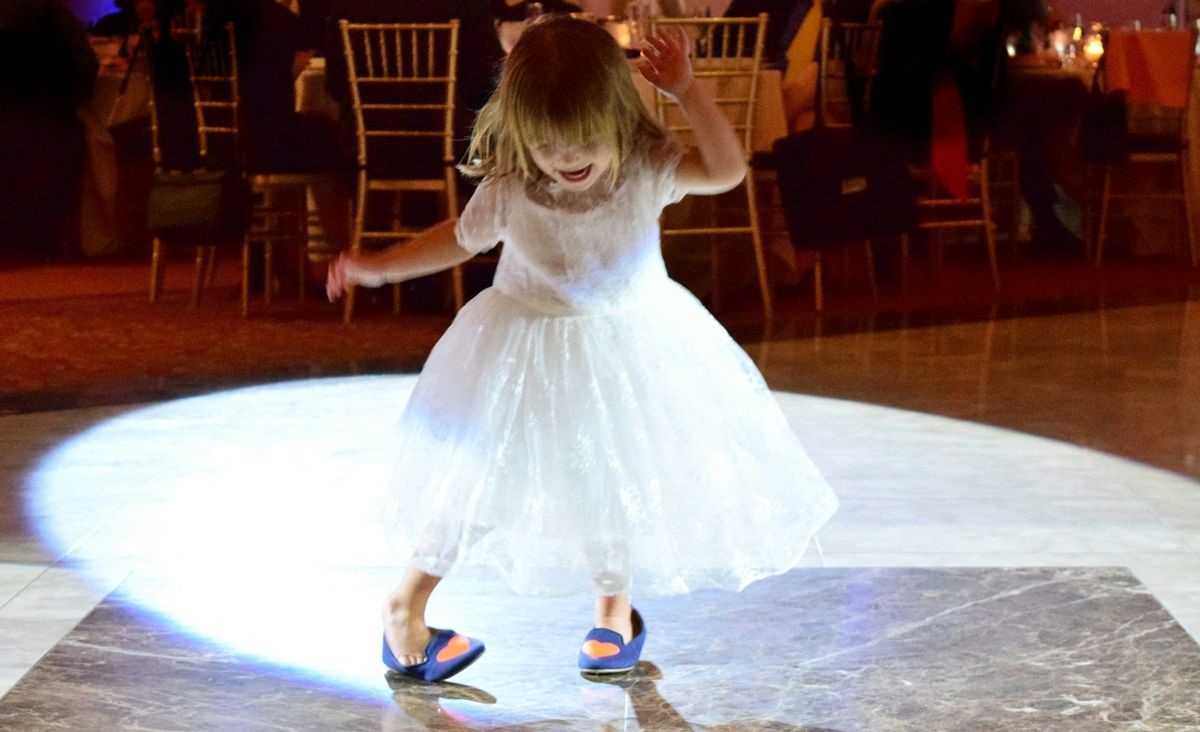 Source: Pinterest
If you hired a DJ, let them know that this is a kid-friendly wedding. Or, if you're creating your own playlist, be mindful to include songs that the little ones are familiar with as well.
This will give the kids another opportunity to be involved and have a go at the dance-floor to celebrate as the adults do. If you're unsure of the songs to include, ask them for song requests in advance. Not only will this make it easier on you, but it will also excite them up for your big day!
Goodie Bags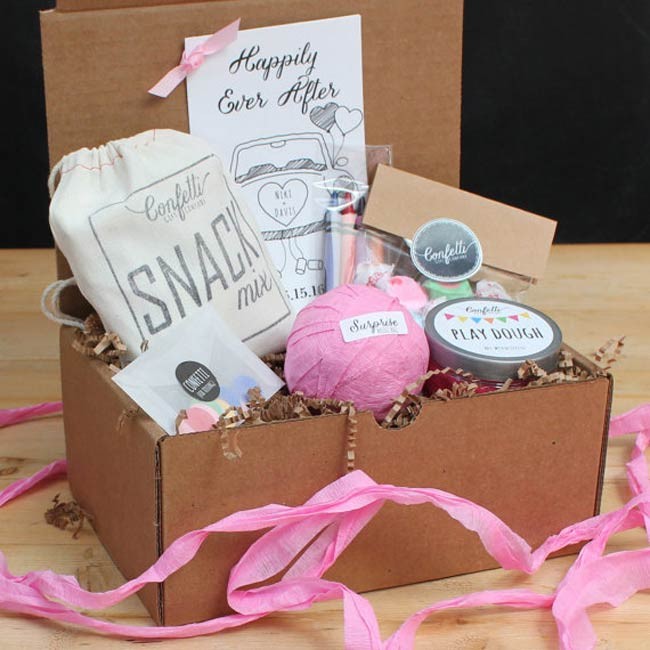 Source: hitched
Every child should leave a party with a goodie bag and your wedding shouldn't be an exception. It can be filled with something as simple as cookies and chocolates - every child's favourite. Or, you can even choose to go all out and prepare a personalised gift for each of them such as a soft toy or a personalised piece.
Children can be excellent guests with the joy and innate innocence they carry with them. Like the adults, they are looking to enjoy themselves at your wedding.
Hosting one for them to do just that will definitely make them feel appreciated and, potentially avoid meltdowns or tantrums. On the plus side, you may also be crowned as their favourite person by the end of your wedding!