5 tips on getting your dream wedding cake (while staying in your budget)
2017-07-27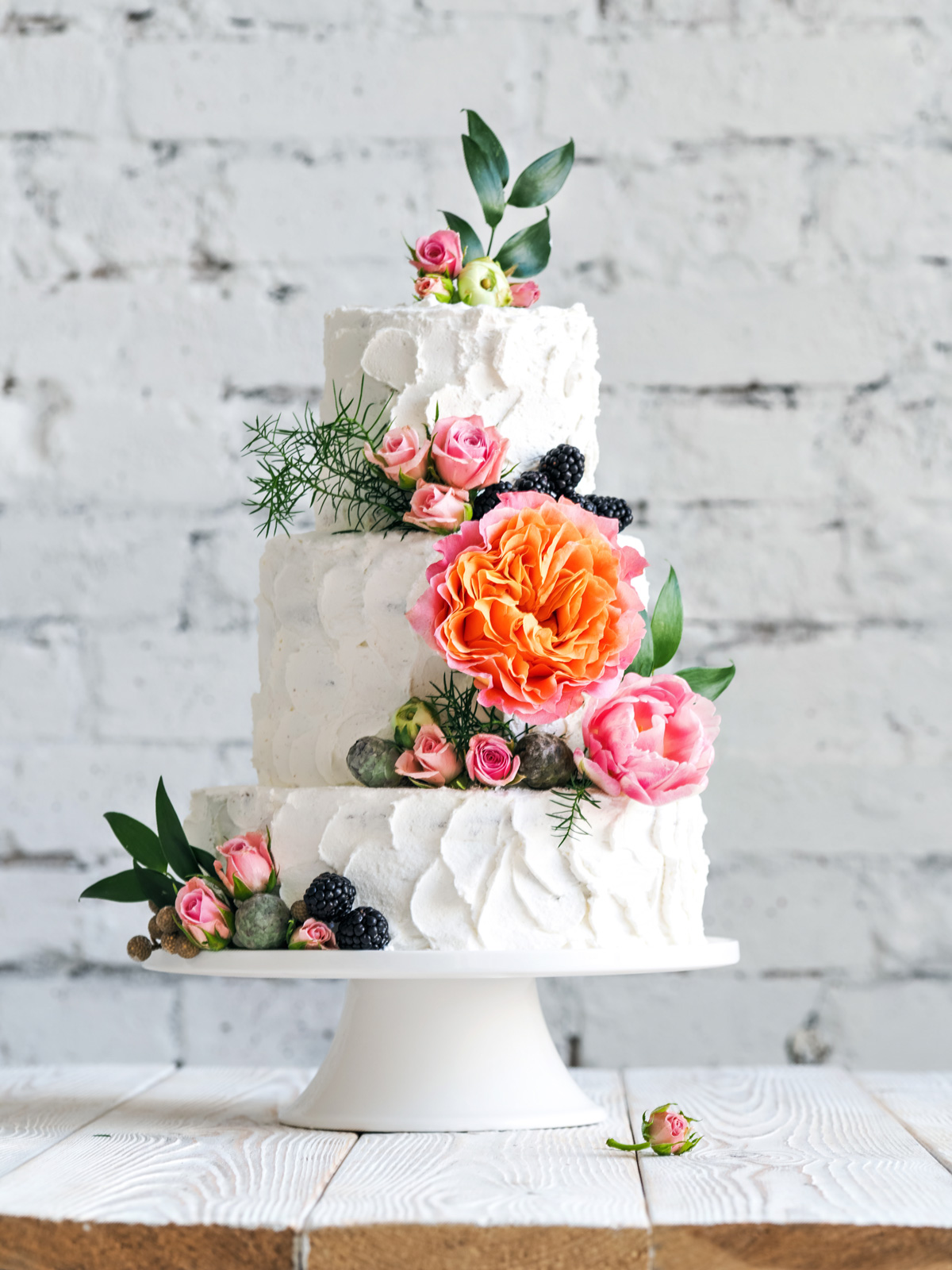 Other than the bride, the decorations and food, the next factor that guests generally look forward to in a wedding is the wedding cake! However, choosing the right cake that suits your taste and theme can be very time-consuming and pocket draining.
We have 5 simple tips to help you in getting the perfect cake while (hopefully!) sticking to your budget.
Tip 1: Start your planning in advance
There is no such thing as too early when it comes to planning for your cake! Even if you don't have an ideal design or wedding theme in mind, you should start sourcing for the baker that you want to work with for the cake. This is so that you will know what to expect from them as well as give yourself ample time and information to find out their booking requirements!
You can start by doing some research online and looking at their previous works as well as reviews from previous customers. You might come across a design that will inspire you for your own cake!
Remember, wedding cakes take longer and more planning as compared to other cakes! That being said, it is essential that you do not leave this detail to the last minute!
Tip 2: Meeting the team
After deciding on the baker that you want to work with, plan a trip down with your spouse to meet up with the baker and staff.
This is especially important as it will give you an insight to whom you will be working with, which will play a part in your final decision of engaging their services. If both parties are unable to understand each other, you can avoid a long, difficult and painful process.
If you are comfortable with the baker, it's time to sit down for a consultation to discuss the many details of the cake and to arrange for a tasting.
A tasting is very important, no matter what flavour or filling you choose to go with. You should not assume the cake's taste, as different bakers might produce different results, even for the basics like vanilla and/or chocolate.
Tip 3: Details to cover during consultation
Consulting with your baker can be a fun and eye-opening experience. It might also leave you with a whole lot more options than you first started. As exciting as it is, remember to cover these important bases!
1.
Get everything down in writing, especially your design. This is important so that you will not get any surprises for the final product.
2.
Enquire the cost of everything - from the basic cake form to the add-ons, to the flavour and fillings, decorations and even delivery. You might also want to ask your baker if they provide cake table decor for you.
These details are extremely important especially if you are required to stick to a budget!
Tip 4: Be ready!
As mentioned, it is never to early to start planning for your cake. This might also mean that there will be certain details not set in stone, yet. However, during your consultation you will need to provide certain details such as:
●
Head count
●
Wedding venue
●
Theme
●
Budget
●
Idea of design
It is understandable if you do not have the exact information for these details during the first few consultations, but you should at least provide your baker with an estimate or an idea of how your wedding will be carried out and the number of people you are inviting.
●
It is important to stick to a budget and find a design that you are happy with.
●
Be ready with information like venue, number of guests, etc.
●
Discuss with baker about the do's and don'ts especially when it concerns the design and your budget
Tip 5: Sticking to a budget
●
Do not get too many hand-detailed designs
●
Instead of getting a huge, multiple tiered cake to feed all your guests, get a smaller one for cutting and sheet cakes for serving.
●
Get a size that is reasonable, especially if you are offering edible favors or including a dessert table
●
Buttercream is said to be less expensive - as compared to fondant - but you should go with what you're happy with.
●
DIY your cake topper - this will make it more customised as well as reduce your expenses.
By: Veronica Francis