5 Top Wedding Trends in 2018
2018-04-12

Looking to tie the knot in 2018? While the past year was an interesting and aesthetically pleasing year, it's time to say goodbye to photo booths, rose gold themes and naked cakes.
From elaborate backdrops to black accents, take your wedding up a notch with this year's unique trends.
Elaborate backdrops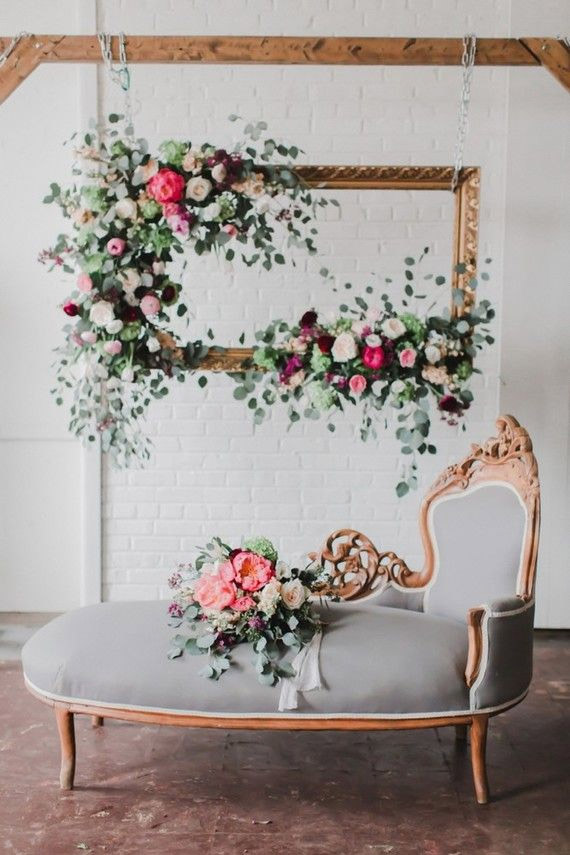 Credit: https://www.pinterest.com/ingridthomas974/deco-tropical/
A wedding essential, photo booths have always had a good run in the wedding world. But it's time it gives way to decorated backdrops. Though its concept is similar to the photo booth, an elaborate backdrop provides a variety of photo opportunities. Plus, unlike the photo booth, there isn't a limit to the number of guests. This offers more candid opportunities while providing guests with a more memorable experience.
Wedding cakes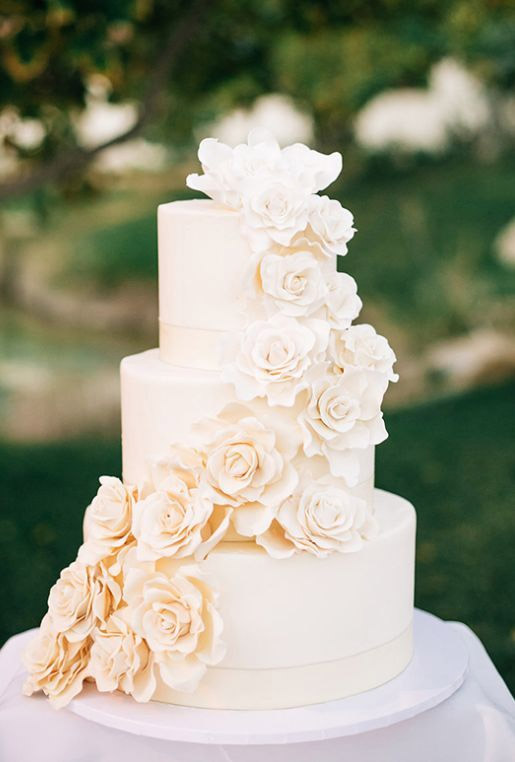 Credit: www.weddingbells.ca
Naked cakes may have dominated the wedding scene, but it looks like wedding cakes are making a comeback. Though naked cakes are ideal for rustic themed weddings, it is not exactly the best fit for other thematic weddings. Plus, due to its lack of cream/frosting, naked cakes have the tendency to dry quickly. With the usual wedding cakes, you will get a picture-perfect and wedding worthy artwork that tastes as good as it looks.
Copper accents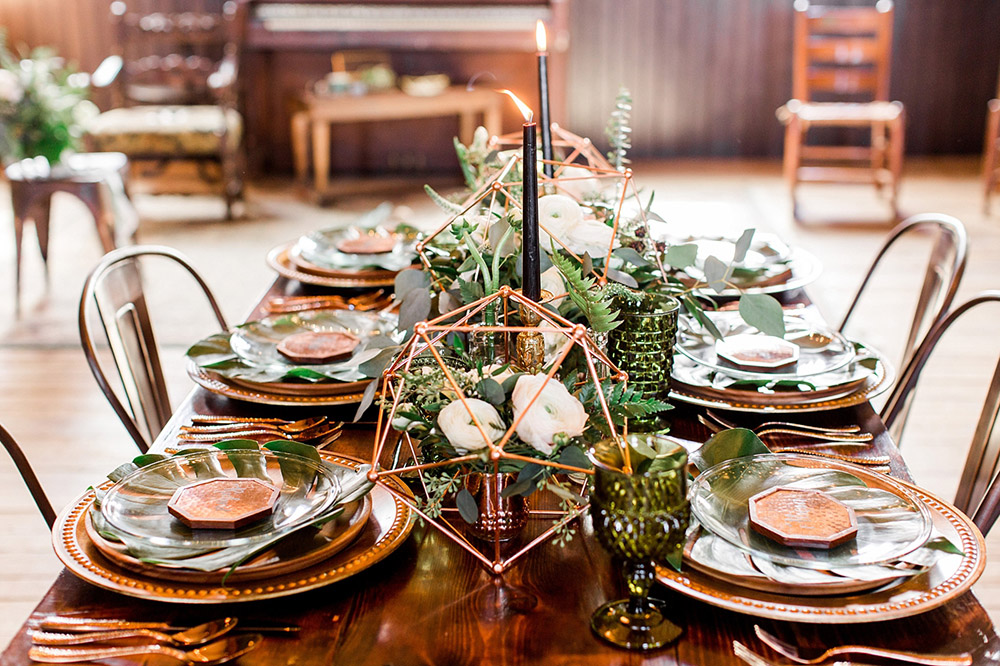 Credit: ruffledblog.com
Rose gold took centre stage with its beauty, sophistication and romantic vibe. While it might still continue to make an appearance in weddings, you might want to mix things up by replacing rose gold with copper instead. This metallic colour will look especially attractive when reflecting candle light and is a relatively affordable material. Include it in your wedding in the form of lanterns, candle holders or even as utensils.
Live event painting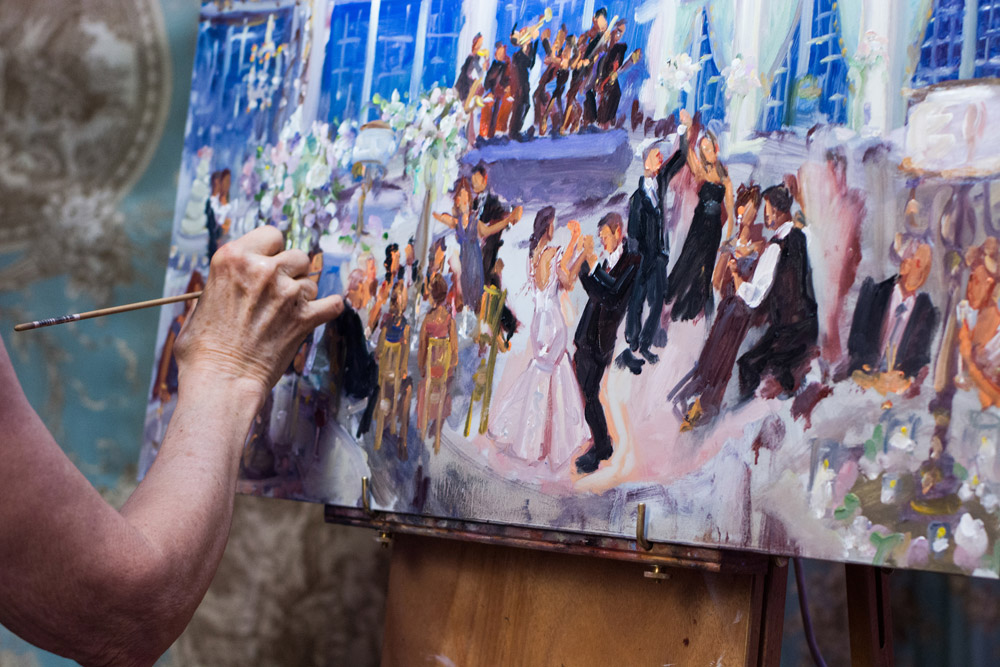 Credit: insideweddings.com
In the midst of wedding hashtags and live-streams, add a unique touch to your wedding by having a live painter capture the essence of the big day. While it may not be as instantaneous as that of photographs, we assure you that not only will it provide a different perspective to your big day, it will also serve as a great memento from your wedding day.
Black accents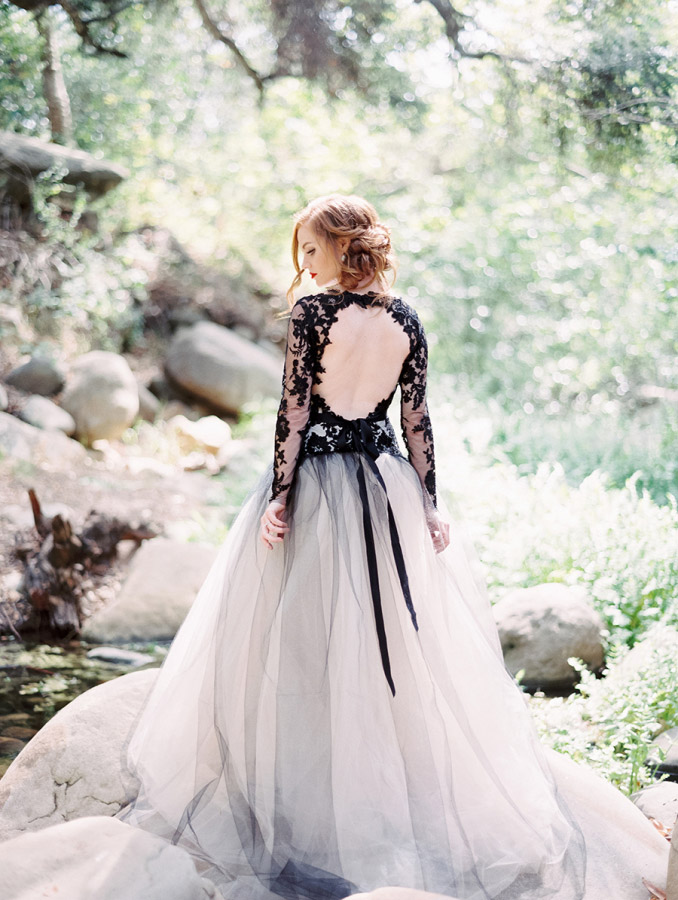 Credit: chicvintagebrides.com
As weddings are a celebration of union, love and romance, black is usually the last colour that couples would associate with their big day. However, we've noticed a recent trend of black accents and how the colour has been appearing more frequently on wedding gowns. It may not be a conventional wedding look, but one cannot deny the glamour that the colour brings to the gowns. If you're slightly less adventurous but am still looking to include the colour black, you may consider using black for your table settings or pairing it with copper/bold coloured utensils or other accessories for a chic wedding decor.